The youngest Jonas brother has gone viral for his performance at the Grammys, but not for the reasons you think.
Stars....they're just like us.
Even they do silly things, like get food stuck in their teeth. Except that kind of stuff gets broadcasted to millions of people.
This is what happened to Nick Jonas at the Grammys this past week.
And fans were pretty quick to notice.
The Jonas Brothers' youngest member was onstage performing the band's latest single, "What a Man Gotta Do", alongside his brothers, Joe and Kevin Jonas. But something seemed a little off about Nick.

Turns out, there was a piece of what looked like spinach stuck in his teeth. And thanks to modern technology, it was pretty noticeable to those who were watching.
Of course, the viewers took to Twitter to share their discovery, not holding back on their teasing.
Jo Bros fans jumped to Nick's defense, saying that he is indeed, only human.
Whether or not people found this unconventional critique funny, Nick made sure to respond with a sense of humor.
Hey, it happens to the best of us.
Keep reading...
Show less
In case you haven't heard, the Jonas brothers are back! They released a new single, "Sucker," on March 1st; unsurprisingly, it made it to the top of Billboard's HOT 100 shortly thereafter.
Many people have been waiting for the Jonas brothers' return to the music world, and were more than excited to listen to the new track.
According to BuzzAngle Music, in addition to playing on the radio, "Sucker" was listened to on 30 million audio streams, 16 million video streams and 88,000 digital sales in its first week alone. An impressive debut for a song from a group who hasn't been active in five years!
You can view the video for "Sucker" below:
Jonas Brothers - Sucker www.youtube.com
Priyanka Chopra Jonas, Indian actress, singer and producer, has been married to Nick since December. They celebrated their union with both traditional Hindu and Christian ceremonies at Umaid Bhawan Palace in Jodhpur.
In celebration of this milestone, Nick Jonas decided to get a very expensive present for his wife: a Maybach.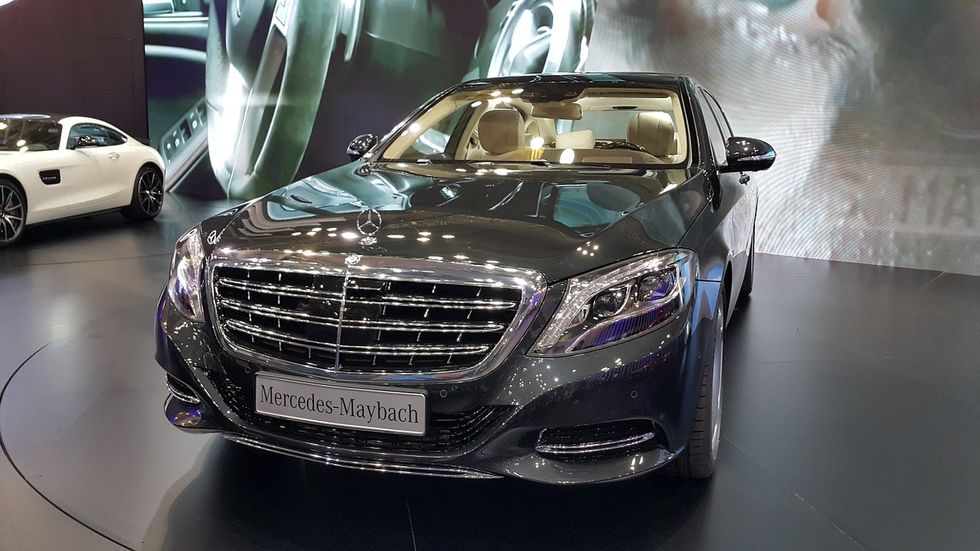 khykhan10/Pixabay
The MSRP for 2019 Mercedes-Maybach S 650 starts at $199,000. Not an insignificant investment.
Priyanka shared a congratulatory message to her husband on Instagram shortly after the song hit number one, showing the shadow box sent from Billboard to commemorate the achievement.
Shortly thereafter, she shared another post showing the couple and their dog, Diana, in front of the new car with a celebratory bottle of champagne.
The car's name? Extra Chopra Jonas. A fitting name for such an extra gift.
Most Instagram users were loving the gift, and the feelings behind it.

zainab_khan_1212/Instagram

nfocus_holland/Instagram

kunle_mon/Instagram

samantacanalis/Instagram

rosenandinibramhcharya/Instagram
Some were a bit critical of the exorbitant display of wealth, though.

wendigrable/Instagram
Nick's excitement at the achievement is understandable, and it makes sense that he would want a tangible way to share that excitement with his lovely wife.
Keep reading...
Show less