It feels like I scrub and scrub and scrub and still things are never fully clean.

I have no idea what spotless looks like.

Soap always leaves spots.
And as soon as you finish sweeping, there is more to sweep.
Tell me your secrets.
Redditor gossipchicken wanted to hear about all the best ways make things spic and span. They asked:
"Janitors/maids of Reddit. What are some neat cleaning tricks we can use?"
We all can use as much advice as possible when it comes to cleaning. So let's listen up.
Red Matters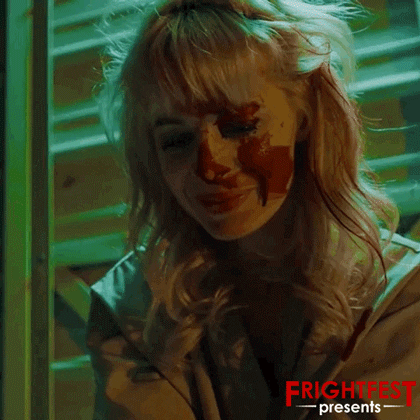 Brea Grant Movie GIF by Signature Entertainment
Giphy
"Peroxide gets fresh blood out of clothes/linens if applied ASAP."
aaronkellysbones
"If it's your blood, your own spit also begins the breakdown process!!!"
littlegingerfae
Mix 10:1...
"Tri-sodoum-phosphate is my go to for anything oil/fat based. Get it in the painting prep supplies at the hardware store. It just melts though grease. You only need a tiny bit for a stain. Mix a few tbsp into your bucket for cleaning around the kitchen."
"Mix 10:1 with water to clean really really greasy messes, like between the stove and the cupboards in a new rental or to strip waxed floors. Keep the stripping ability in mind if you're cleaning anything wood, you can take off the finish if it's a strong mix or sits too long."
"Only reason it's not in all cleaning products like it used to be was overuse was causing problems with algae growth in waterways (phosphates). It's not a problem to use a bit there and there, it's more a problem if every single load of laundry done by everyone has phosphates."
Wtrset
Get the Gunk
"Former cleaning tech here. Get a scrub daddy and some bar keeper's friend. Literally the best stuff I've ever used to get any sort of gunk or residue off of any surface."
alteredsauce
"Not a cleaning professional (and God bless all of you, you should be paid a hell of a lot more than you already are, no f**king joke), but barkeeper's friend, a scrub daddy, some steel wool, rubbing alcohol, vinegar, baking soda makes a hell of a cleaning kit. There are few household messes you can't fix with them."
DeepStateofAffairs
Efficiency
"Make sure the mops and brooms are long enough so you don't have to bend. That increases your efficiency and you don't get tired easily."
femoric9
"Man. I'm entirely freaking convinced that no mop or broom is made for people over 5'8". TF am i supposed to do when I'm holding the top of the broom at my waist? I'm disabled. Slightly bending over to do housework is the greatest source of rage (and pain) in my life and I hate it."
Original_name18
To Dust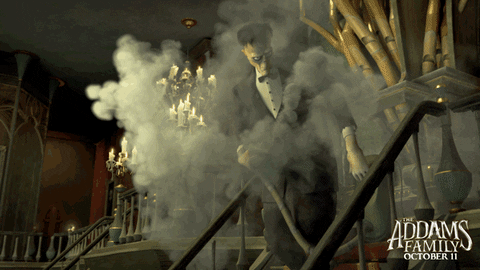 Cleaning Tidying GIF by The Addams Family
Giphy
"Use an old pillowcase to dust ceiling fan blades, it contains the dust so you don't get the dreaded allergy ash cloud."
HauntedButtCheeks
I hate dust. And I hate ceiling fans. So good to know.
Genius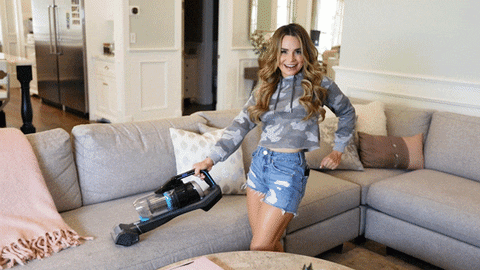 Lets Go Dancing GIF by Rosanna Pansino
Giphy
"Vacuum your way out of a room to not leave footprints. Incredibly satisfying work."
Mellokins
Slow Down
"Learned this one from a janitor. Don't scrub right away when you're mopping a floor. First get the whole floor soaked (kind of like soaking a dish with dried on food), then go back to the beginning. Anything that was stuck to the floor will be easier to clean with less work."
audiomechanic
Hot Pour
"(Restaurant janitor) Pouring Hot coffee and letting it sit for a while paired with a good follow up scrub for some reason is good at removing grease stains, I was shown this and never looked further into the why it works but it does!"
thetwin22
"Might be because coffee is slightly acidic! Really good tip as long as you clean the coffee off properly."
Fun-Calligrapher980
Relax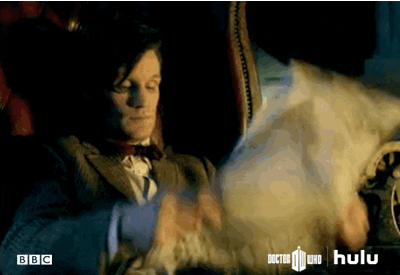 matt smith newspaper GIF by HULU
Giphy
"If you show up to a job and find out that the building was unused that day then make sure the garbages are empty then go find a quiet place to read for 8 hours."
jackfaire
Pay Attention
"Former custodian here. Trash bags don't need to have all that air surrounding them, wasting space in the can and making trash bounce back out, and it's surprisingly easy to get out."
"- Unfurl the bag and get some air in it, so it's not stuck to itself."
"- Shake the air out. Yes, this may sound like extra work, but the next part is cool."
"- Fling the bag, bottom-first, into the trash can, holding onto the top so it doesn't just crumple up at the bottom."
"- Blow into the bag from a foot away. The Bernoulli Effect fills the bag AND pushes out all the air around the bag."
"Now the bag fills the trash can and has its full capacity ready to use. You can even add a knot to hold the bag in place if you want, but I've found it's not needed if done right."
DuplexFields
Common
"Common rubbing alcohol is great at breaking down oily, greasy, or resinous materials that soap struggles to remove."
ApocalypseSpokesman
"Speaking of which: to clean a bong, pour in a sloshy amount of isopropyl alcohol and a heaping teaspoon of salt, and shake that fragile maraca until the residue clears up! The bowl/stem can be cleaned the same way in a ziplock bag."
Q_Fandango
Triangles
"Using a mop (the triangular dusting one they sell at Dollarama are cheap and do the job) to clean shower walls and bath. It used to take me like 45 mins to clean the whole thing. Now I can do it in 20 and don't have to bring a chair/climb on the bath sides to clean the upper walls."
LivingForMCyrus
Bristles
"Toilet brushes rarely reach all of the visible stains in the toilet bowl but the smaller size and shorter bristles on a toothbrush works wonders. Clients usually have one in the medicine cabinet or in one of the drawers but you should rinse it afterwards."
ThisIsNotWorkingOut
Ways to work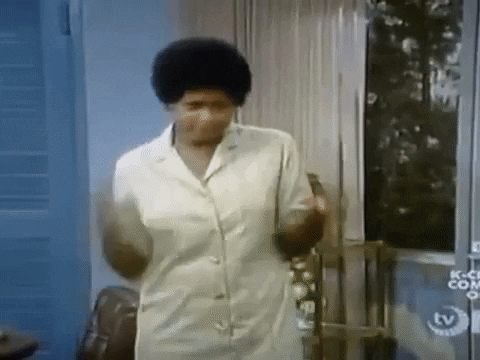 Giphy
"Clean from the ceiling down to floor, aka start high and work your way down. Dust before vacuum."
zomboi
Get out of here Muriel...
"Not a janitor or maid but baking soda is amazing for getting caked on burned shit off the bottom of your pan because you suck at cooking and you're living a lie. Just fill up the first couple inches with water, add in a bunch of baking soda, stir it up, boil the water for 5 minutes, then scrape the bottom of the pan with a wood or plastic spoon."
"Do this a couple times and you should be good to finish in the sink. And if anyone in here starts talking about vinegar so help me god. Vinegar smells like sweaty ball rot and baking soda is basically odorless. Get out of here Muriel. I'm getting me mallet."
HeroinBob138
Fantastic
"WD40 is a fantastic alternative to clean stainless steel. typical stainless cleaners leave a coating that can easily smudge, WD40 (essentially an oil that evaporates) spreads evenly then removes itself, smudges are less noticeable and dust wont cling to the surface. You just need to tolerate the smell when applying."
Orzine
Anything & Everything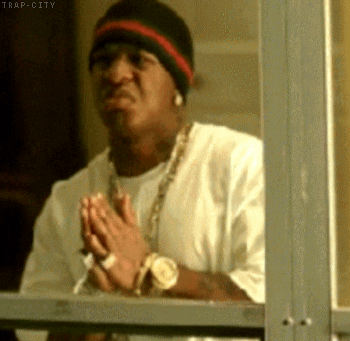 Animation Wash Your Hands GIF
Giphy
"Hand sanitizer works absolute miracles on ink spillages and writing on tables (not so good on floors though, leaves a nasty stain)."
Barkeep_W_A_PewPew
No product needed...
"Not a janitor just someone who cleans sometimes... but I am all about a steam cleaner these days. Even a regular garment steamer can shine windows, eliminate fabric smells, and clean walls. No product needed, still does a really good job. Starting or following with a cleaner is great too, but not always needed."
punkishblob
Maybe now I can keep my house clean. Maybe...
Keep reading...
Show less
God bless our essential workers. They are the spine of our society. Without some professions life as we know it would not exist.
Teachers, fire fighters, janitors, nurses... they save our lives everyday in big ways and small. So why are they underpaid, overworked and never appreciated properly? Hell, half the time society doesn't even give them the time of day for a hello.
We live in a world where models are milllionaires. And actors are hereos. It's time to pay so long overdue praise the more essential.
Redditor u/robinscott3 wanted to hear who we should be giving big shout outs to for their essential work, by asking:
What is one job that doesn't get the respect it deserves?
I don't know the mailman's name. I really should. It's been the same guy for a year. I should make him cookies. Who else are we overlooking?
Essentials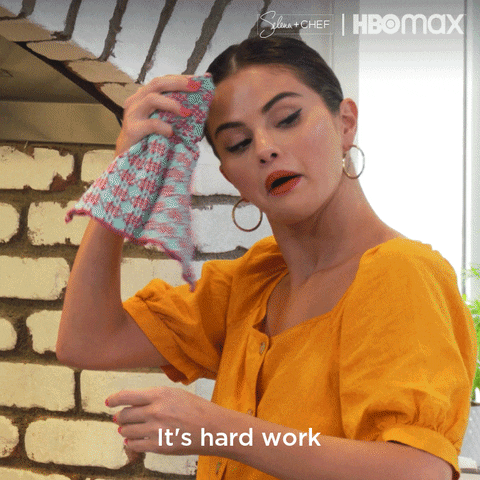 Selena Gomez Cooking GIF by HBO Max
Giphy
"Janitors. Teachers. Garbage workers. Restaurant cooks and servers."
Be Kind
"Being in beauty school where we had clients 3/5 days every week (the other 2 being class time) and when I worked as a carhop at Sonic. Soon after I have grown a much more sense of respect towards all customer service workers and the importance of tipping (live in the US)."
Delivery
"Mail/Package delivery carriers. All we do is sit in the comfort of our homes complaining about how the online system says our package is running late. Meanwhile these men and women are out every day including rainstorms and snow to try to get your mail and packages to you as quick as possible. Some of those older cars don't even have AC on top of the of the fact they do not get paid enough for the work they do."
"Now I work as an account manager (customer service) at Discover Credit Card and it amazes me how crappy ppl can be towards someone who's job it is to service you and in my current job help you. To be honest when I get really sweet customers who rave the company, the agents and especially yourself it makes it all worth while knowing some ppl will appreciate u and make sure you know it."
Head above Water
"Sewer Workers. Imagine going through literal crap to deal with people's crap."
"I am the head water and wastewater operator for the city I live in. It really isn't as bad as you might think, most of the time. If you take your precautions, it really isn't a problem. As for why, I wouldn't say it is a great paying job for what it really entails."
"For instance, all the certification and government restrictions, that you have to deal with. You are basically a chemist who gets to work in the field. And it is by far one of the hardest tests I have had to take, and I have a college degree. I just fell into this position, and I really like what I do. I am essentially responsible for delivering clean drinking water to the home and removing the waste from it. The town folks health is in my hands, and I feel better knowing it is me running it instead of the lazier people I have seen in that role."
- ihcubguy
Feed Me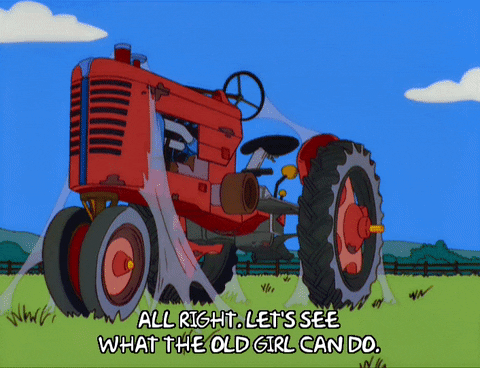 homer simpson tractor GIF
Giphy
"Any food-related job, from farmers to delivery drivers. You'd think that something involving a basic survival necessity would be lauded to Heaven and back, but nooooooooo."
Road crew staff. Without them we'd be stranded. That job is dangerous too. Working amongst drivers? That's death defying.
Clean Up Crew
"Maintenance/janitorial services."
"Janitors in my high school were honored guests at the assemblies, and they were routinely and publicly thanked. It made them visible to the students, and I think helped make a culture where they weren't taken for granted. It was one of the nicest things I can remember about high school."
I Care
"Caregiver. My mother works as a caregiver in a nursing home. She spends her days showering the elderly, changing their diapers, feeding them, and cleaning bodily fluids. Not only is it a physical job (you often have to lift people, carry heavy things) but it's also psychologically hard. She sees many people suffering, dying, often alone and abandoned by their families."
In Flames
"Wildland firefighters. Specifically ones working for the federal government. Restricted to only having 4-6 days off a month. Paid horribly, 15$ an hr to expose yourself to extremely Smokey conditions with very poor hygiene conditions. High risk environment while working long hours multiplied by doing it for months causing cumulative fatigue. Fed worse than prisoners for the most part. It is a thankless job, no wonder there are retention issues."
Friends with Ben
"We as a society have a terrible habit of viewing these types of workers as dumb or incapable of getting "better" jobs, but in my experience this couldn't be further from the truth. I remember there was one member of the cleaning staff at my old workplace who was seriously one of the smartest guys I've ever met."
"He was really young too (probably not much older than 20), but if you spent five minutes talking to him it was apparent that this guy was next level brilliant. He could've done anything he wanted, but instead chose to work as a janitor while solving advanced math equations and hanging out with Ben Affleck."
Thank you...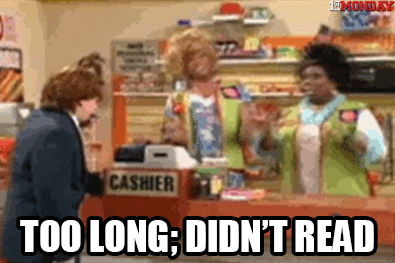 GIF by FirstAndMonday
Giphy
"Grocery store cashiers - especially during this pandemic."
"Know what I hate? That cashiers can't sit because it might "appear" that they are "lazy." FFS! No one needs to be on their feet 8 hours if they could sit! It takes a toll on the spine, knees and feet! Please write/call your stores manager and ask for seating."
I need to do better. We all do. So let's start today. Tip your waiters. Say hi to the janitors. HELP AND PAY YOUR TEACHERS!!
Thank you for your services to humanity!
Want to "know" more? Never miss another big, odd, funny, or heartbreaking moment again. Sign up for the Knowable newsletter here.
Keep reading...
Show less
Cleanliness is next to Godliness. That is what every good grandma will tell you and Joan Crawford! Having to clean is a constant, annoying chore and for some..."It's a Living." Sometimes life is cruel and we come across forms of filth that must be eradicated; they leave an emotional scar. These things that are too grotesque to words. The times we come across those findings the only answers are... "There isn't enough money in the world and just sell the house, no burn it down! "
Redditor u/stickbugbitch wanted to hear some horror stories about actual filth by asking.... What's the worst thing you've ever had to clean up?
Keep reading...
Show less