I hate hypocrites. They are the bane of my existence. All you have to do is stand behind your words. How hard is that? You said them. I especially get peeved when people bloviate on a topic and condemn and holler but then when it comes to them doing it... silence.
Redditor
u/ErrForceOnes
wanted to know about the moments people chose to curiously
"pay no mind"
by asking...
What is a GIANT hypocrisy that no one seems to mind?
Hypocrisy is everywhere; it's like a disease. And sadly everyone does it. Some of us indulge in smaller doses than others. But some people live their life by it. Like how can you support civil servants, like police, firefighters, etc... yet try to find ways to hide money in order to not pay taxes? Tell me... I'll wait.
Manga...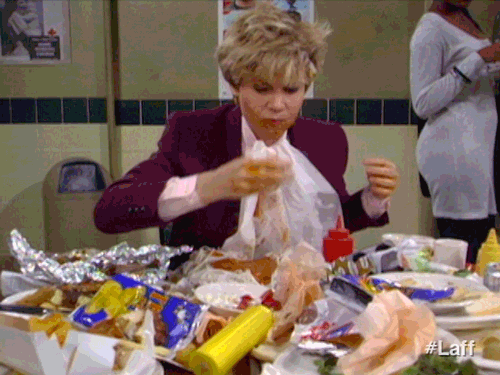 Hungry Night Court GIF by Laff
Giphy
Italian moms that say you're too fat then say I'm making grandma cry by not finishing my pasta.
Asian moms too! Not only that if you try to not eat, they make to go containers for you. Oh, sorry I have to leave, RUNS AT LEAST HAVE SOME FRUIT.
Phonies...
Celebrities positioning themselves as champions for social justice while launching a clothing line with no comment on the labor conditions their garments are made in.
Sexy Times...
The Porn Industry
Why is prostitution considered a crime, but it becomes perfectly legal once a camera is put beside them?
I think the first amendment helps with that one. There's been many a supreme-court case about whether porn is protected speech.
Mirror, Mirror on the Wall...
You can get away with WAY more crap, in general, when you're attractive.
But we all kind of aspire to attractiveness and it's not like it's attractive people's fault, exactly. So what is there to be done?
So true. Money and beauty are treated like virtues and they aren't. They're luck of the draw. It probably helps you to be a better person if people assume that you are gentle and clever just by looking at your face or wallet.
Pretty sure that's a double standard rather than hypocrisy.
KIDS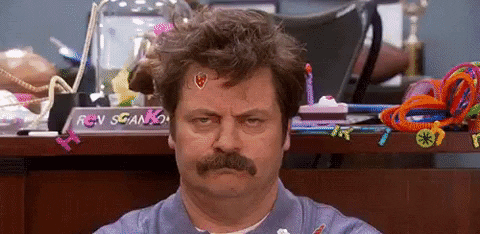 GIF by MOODMAN
Giphy
People screaming at you if you don't want Kids and Kids are the greatest thing in the World and then turn around and whine how expensive they are and how annoying yadda yadda.
Yeah see... humans are a mess. And too often then not, personal conviction and dignity are just a myth, or a punchline. Double standards have always been a way of life. And many of us have begrudgingly learned to navigate.
Fashion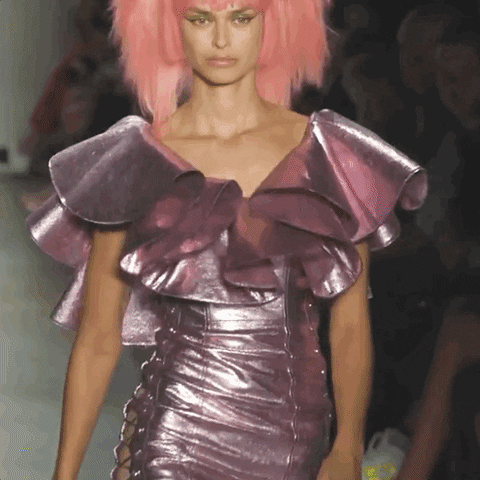 Fashion Model GIF by NYFW: The Shows
Giphy
If a skinny person wears something out of the ordinary, it's a fashion statement and awesome. It can even just be something like a crop top or overalls.
But God forbid a fat person wear the same thing.
Distractions
The hypocrisy hypocrisy. People love to call it out but rarely notice it on themselves and if they notice it then it's something completely different or a distraction.
That's the worst. I hate that I have to hate that. But if I don't hate it, then the hate will just continue. So, really, my hate comes from my love of an end to hate. So anyone who hates my hate hates love. And we must hate anyone who hates love!
Big ol' "/s". Y'all got that, right?
My Morality
My own personal hypocrisy; When I was a lot less well off financially, delivering pizzas trying to get through college, I kept a cup of coins in my car. When a homeless person would approach me for spare change, I gave them the cup. Most of the time it was nearly full, so there was probably 20-30 dollars in there.
Now that I have a good salaried job, even if I've got a few bucks in my wallet, I tend to not even make eye contact anymore. I know it's awful, I know it makes me crappy, but the last 4-5 years have made me a jaded craphead towards people in general. I used to be so hopeful and I wanted to help everyone, and tried to live a life that reflected that.
Now, while my general and political morality is pretty much the same, my personal morality has gotten more grey. I'd jaded, I hate people, I assume the worst of people I used to assume the best of. I don't really care about the strangers around me like I used to, but I still expect everyone else to.
Placing Blame
Victim mentality.
It's so freaking frustrating when it becomes entrenched. "You did this, it's your fault" "you should've known to do x, its your fault" Yeah bro your problems aren't my problems and if all you do is make excuses and blame me for them, it's not going to be my fault when you don't develop as a person and accomplish your dreams. I'm sure they'll find someone to blame though.
In D.C.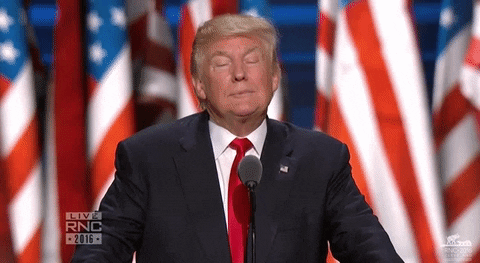 Donald Trump Reaction GIF by Election 2016
Giphy
Politicians work part time, are given free housing, education, and health care, and exempt from the everyday violence we experience, but refuse to lift a finger to help us.
At this points most people running for a position in the government are only in it for the benefits of being a politician and the amount of money they can embezzle. Well in my country at least.
Just speak a truth and live it. Yes, it maybe hard. But what part of life isn't? Hypocrisy is just lying. Plain and simple. And it's a sin to lie.
Want to "know" more? Never miss another big, odd, funny, or heartbreaking moment again. Sign up for the Knowable newsletter here.

Keep reading...
Show less