When trying to eat healthy you have to do research.
We have to be vigilant and read the labels.
Just because it says "healthy"... that means nothing.
That was just years of gaslighting.
Also, just because it says "diet" you can't have 10 of them.
Redditor JoltyJob wanted to dissect what's on the menu.
"What food do most people think is healthy but is actually unhealthy?"
I love fruit. But... some fruits are just sugar. Now they tell us.
No Juice
"Jamba juice."
versionii
"Can confirm this. I used to work there and most of the smoothies on the menu are made with frozen juice concentrate which was just liquid processed sugar and multiple scoops of sherbet. Not sorbet. Sherbet."
Coconut_Less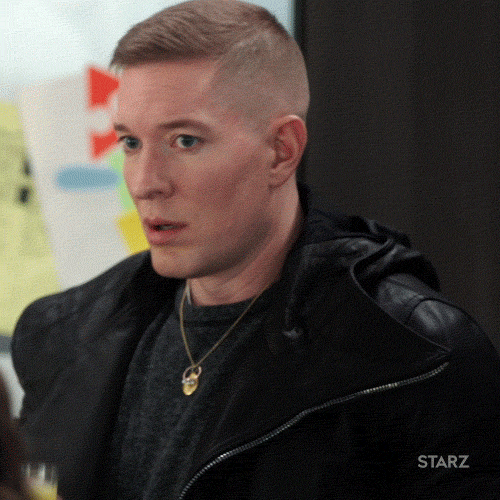 Joseph Sikora Drinking GIF by Power
Giphy
Nudes
"Naked smoothies/juices and flavored yogurt."
blaynevee
"Looking through the various yogurt's nutritional information while trying to find a good High-protein Greek Yogurt recently was very eye-opening. The majority of them were pretty much just softer ice cream."
mordahl
Not Free
"Some people think 'Gluten Free' means 'healthy.' Not automatically, it doesn't. This is NOT about people who MUST follow a GF diet."
notthesedays
"As someone with celiac disease it's astounding how often I have to explain this to people. Gluten free diets are no healthier than regular diets. Gluten is just a single protein being omitted from your diet. The difference is you're probably eating way less bread, or you're just generally more anxious about eating so you might lose weight as a result."
Willow5331
Less Fat?
"I'm shocked how many moms think Nutella is better than peanut butter."
I-amthegump
"When it first came out in Australia they advertised it 'less fat than peanut butter' and 'less sugar than jam' so that sounds great..."
"Until you think about it, peanut butter is high in fat but low in sugar and jam is high in sugar and low in fat. So of course Nutella has less fat than peanut butter, it's got to make room for all the added sugar. And of course it has less sugar than jam, it's gotta make room for all that palm oil."
Azzulah
Same for apples...
"Granola bars. They're chocolate, oats and sugar for the most part. Oats can be healthy by themselves. But a granola bar is unhealthy due to all the sugar, chocolate and stuff along with them. Same for apples. Apples are healthy, apple pie, not healthy."
SinisterMeatball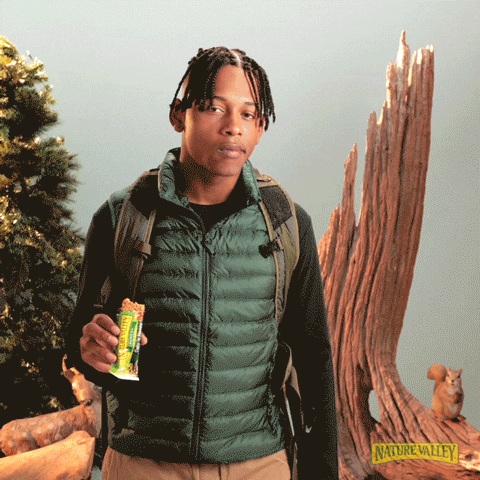 Snacking Hey Girl GIF by Nature Valley
Giphy
The truth about granola bars has been out there forever. Beware...
Bad Products
"Cereal."
Confident-Laugh138
"That's because when I was kid the food pyramid posters were printed by the American grain council. They said we needed a couple of servings of both meat and vegetables and like 9 servings of bread and various grain products."
RUfuqingkiddingme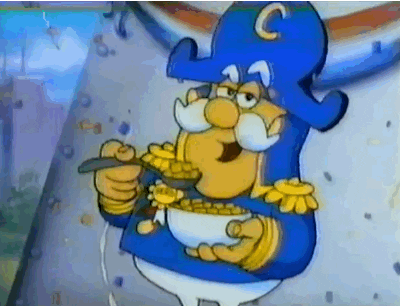 cereal GIF
Giphy
Sugar No!
"Juice. Most packaged juices you get are super high in sugar."
PhreedomPhighter
"Ha. One of the reasons why I switched providers last year for my prenatal care was because the first one told me, in all seriousness, I needed to drink three cups of milk and two cups of juice per day. I was like, say what now???"
Lindsaydoodles
"Same with ketchup 25% of it is sugar."
GetOutOfTheWhey
Check the Bag
"Veggie Straws."
supernaut32
"This is actually a pretty good response. A surprising number of people didn't check the back of those packages to find that they're just Pringles that included a little bit of vegetable dust in the potato chip mix. People actually think they're just eating salty crispy vegetables."
no_comment12
Unsafe
"Anything 'natural' doesn't immediately mean healthy. At least in the EU when a product is natural, it doesn't need to go through all the testing that is required for other products. This doesn't mean that the product is safe, as many natural products can be harmful."
Adriana-meyer
Dirty
"Panera Bread...healthy 'clean' ingredients. It's full of salt, sugar and processed crap."
Carrann823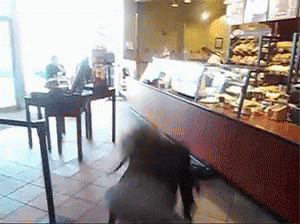 12. Panera for the Win!Giphy
Just because it says healthy or diet doesn't mean it's true. Lesson learned.
Keep reading...
Show less
Getting healthy and staying healthy is always going to be a stress in life for moist of us. With amount of miracle diets and pills and exercise regimes is amazing how we're not all stick figures blown down by small gust of wind. One of the main problems with staying healthy is often lack of knowledge, especially when it pertains to our diets. There is no miracle and most of the foods we believe are healthy are not; half the time it'd be smarter to just eat an entire pie. It would be more enjoyable that's for sure.
Redditor
u/Filmologic
wanted to know what foods we're better off skipping and just eating the chocolate by asking.....
What "healthy" food is actually way more unhealthy than most people think?
Get Undressed.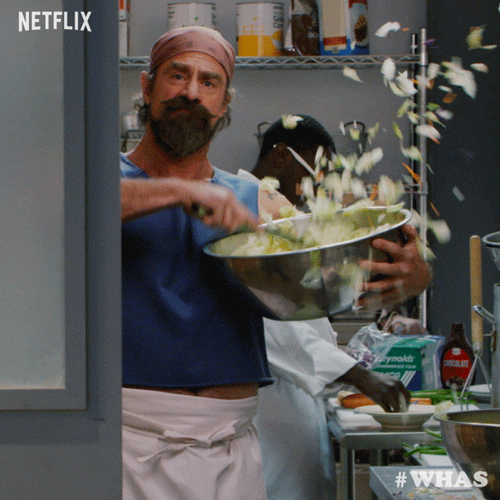 Giphy
Those salads at fast food restaurants. It's mainly the dressing. CalcifersMyHero
Between dressing, deep fried 'crispy' chicken, croutons and cheese that salad is a seriously dense calorie bomb
Think of it this way. If you took that handful of lettuce out what have you got on your plate? Hugh_Jampton
Drink No. 
Bottled fruit juices. Tartokwetsh
Really depends on what you put in them. Yogurt and berries don't magically change how healthy they are just because you put them in a blender, but if you start adding juice, higher sugar fruits, etc, that can changed pretty quickly. neobeguine
Low is High. 
"Low Fat" or "Fat Free" foods would taste terrible if left as is, so manufacturers add a lot more sugar. awesome_opossum1212
If a food is labeled as "Low" in one of these, it most likely has extra of the other two. remberzz
Iced. 
Don't know if anyone thinks Nutella is healthy any more but they were advertising as such for a while before getting in trouble. It's literally chocolate icing. GenerallySalty
Fun fact! Chocolate icing has less fat, calories, and sugar then Nutella. nagol93
General Mills.
Cereal. They tell you it's part of a complete breakfast, but this lady i used to work with worked at General Mills. They had to monitor the sugar content in the cereals to ensure it did not go past 49% I think, or else it legally became candy. Not a perfect answer, but with so many cereals trying to promote health, you need to remember this. Commander_Shepard_
Not so Zero. 
VitaminWater has over 32g of sugar per bottle. It's essentially sugar water. So not only is it gross tasting but it's not even good for you. JeromesNiece
"The zero on the label refers to how much water is in it, which is zero. If you want zero calorie water, try Diet Water Zero Light, it has only 60 calories." -Paunch Burger Quintex78
Just Candy....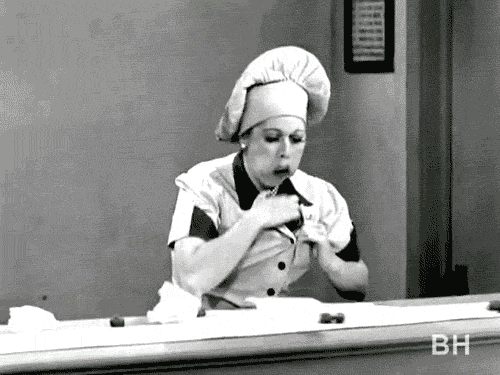 Giphy
I have a friend with an insatiable sweet tooth and she started eating fruit snacks to replace candy and I had to tell her "these are literally just candy..." I'm honestly shocked she doesn't have (pre)diabetes yet, her sugar intake is insane and she's 37. Walknasty
Bad Crunch. 
Granola bars- I have no idea where the healthiness perception of these things come from, but they're basically just empty carbs and sugar.
If you're on a hike, yeah they're a great option to keep you going, but when I see people snacking on them at the office, I'm just like "why." Shuckles116
I think the healthiest part of a Nature Valley bar is the crumbles that fall to the floor, preventing you from consuming them. bacon-is-sexy
Bacteria.
I brought in a bottle of Kombucha to my micro lab and took a sample under the microscope. It was like house of a thousand corpses. There were 5 maybe 6 alive bacteria but they weren't living their best life. They were hardly moving. Many bacteria corpses though. (and yes I made sure to check the expiration date, keep the bottle chilled in the correct temperature, i didn't shake or agitate it, I wanted this to work). We also took some Activia yogurt under the microscope and saw lots of happy little bacteria being helpful little probiobros. theWildBore
Want to "know" more? Never miss another big, odd, funny, or heartbreaking moment again. Sign up for the Knowable newsletter here.
Keep reading...
Show less
Don't you just want the relief of eating your favorite food without guilt?
Unfortunately it's a pretty well known dichotomy in life that food that is delicious is also incredibly unhealthy. Like, yes, I do want onion rings for the tenth day in a row, but I should probably take a break.
Though...sometimes our favorite foods surprise us.
Keep reading...
Show less