It's that time of year again. It's time to celebrate the spirits. For many it's the greatest time of the year and the best holiday. Like, who needs Christmas when we can relish Samhain. Thanks to COVID, Halloween festivities were a bit muted last year, but now everybody is ready to get out and trick their treat. Safely vaxxed and masked I pray.
So let the costume parade commence. Who has been plotting what? And why? Explain your costume vision. Let's dish...
Redditor u/ral365 wanted to hear about the plans for this year's trick or treat season, by asking:
What's your Halloween costume this year?
I'm not even sure I'm gonna go out this year. I have plans, I always have plans but my execution is a mess. When I do the costumes though, it's all out.
Yum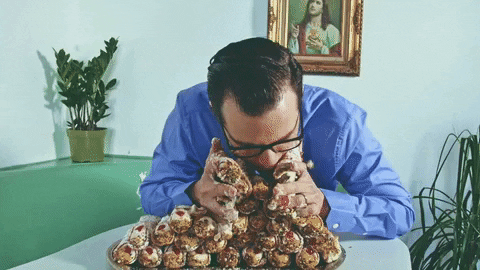 Hungry Music Video GIF by Weezer
Giphy
"Eating candy in the dark with the lights off, watching scary movies. - best costume."
THIS IS THE YEAR!!
"La Llorona. Finally! THIS IS THE YEAR. I've been wanting to do this costume for a number of years, and I finally have the time and means to put the costume I've always wanted together. Just for the record, this is not themed after the Llorona movie that came out a couple years ago. Rather, I'm putting my own spin on it and so far have the main components of the costume, just need to do some alterations, plan out the make up, and work on my ghostly wailing."
Pablo
"Last halloween i didn't dress up and i got stopped 3 times for people to compliment my Pablo Escobar costume. So I guess Pablo Escobar."
"My friend was so grotesque one year that multiple people stopped and complimented on how scary and unsettling his costume was. He wasn't wearing a costume though."
Hey June
"Handmade (started this b**ch in June!) 1883 Victorian dress in pale blue. I'll wear white-out contacts and powdered white make-up. Going for a ghostly look."
"Like those creepy Victorian photographs of people with their dead family members - think they were actually called 'death photographs' or something like that."
Yo Scoobs!!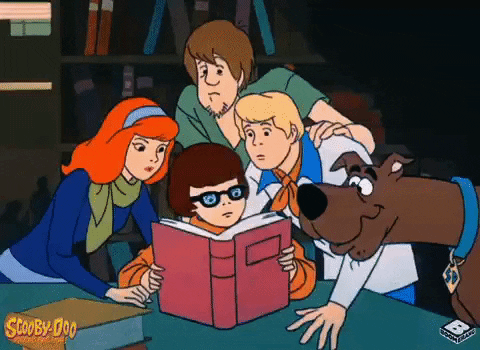 Scooby Doo GIF by MOODMAN
Giphy
"My kids have been adamant that we're going as Scooby Doo characters this year. They have yet to assign me a role."
- romafa
Well y'all seem ready to go. Sounds like Halloween is gonna be a bit LIT this year. I love Scooby-Doo. In my book that's the win so far.
Everybody was...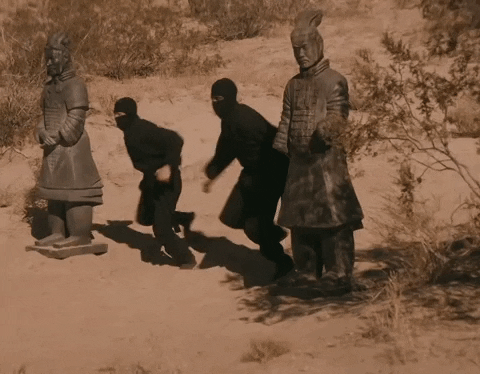 Martial Arts Ninja GIF by SZA
Giphy
"My son wants to be a ninja. my daughter wants to be a ninja. So we are going to be a ninja family!"
I LIVE for Willow!
"Vampire Willow. I'm trying to convince my twin to be Willow, but I don't think it's working."
"Omg, that is amazing! I'd love to do a Buffy themed Halloween but most of my friends haven't seen it. The younger crew haven't (although one is watching and loving it!) and my age are way past it. I still love it though! I don't think my close friends know how much I love it. I might not have the crazy knowledge base I have for the power rangers but its up there!"
- Zanki
Be Green
"I will be dressing as Jim Henson and Kermit, and I will be performing karaoke as drunk-and-entitled-TV-star-Kermit all night. I was thinking of doing Institutionalized, Walk on the Wild Side (with Muppet names instead of Candy, Holly etc) and then maybe an ending with particularly drunk and belligerent version of Bein' Green. I do Kermit voice karaoke of Rainbow Connection regularly, my Kermit voice kills. I plan to stay in character all night, saying inappropriate sh*t as Drunk Kermit then apologizing for it as slightly-more-sober Jim Henson."
Lots of Money
"I've spent an outrageous amount of money putting together a film accurate original trilogy stormtrooper costume this year, and it's probably going to be my Halloween costume for the rest of my life. Also, shout out to r/501st. I ordered an armor-only kit from a builder. It's made of vacu-formed glossy white ABS plastic, and is pretty complete."
"The kit cost about $800 and you have to trim to fit your body, and assemble and glue the halves together, cover strip the seams, etc. The kit did not include soft parts such as undersuit (I purchased underarmor compression shirt and leggings), belt (fitted to the size of the wearer), holster, neck seal (also fitted), and boots."
"The grand total, including accessories (fan kit) and construction materials like glues, paints, etc. was in the ballpark of $1200, and there are still things I'd like to add like a voice amplifier. I also have a 3D printed E-11 blaster kit I'm working on, but isn't finished yet that I'm not including in that total."
"Here's a pic of the completed armor."
- pdxb3
Alone Again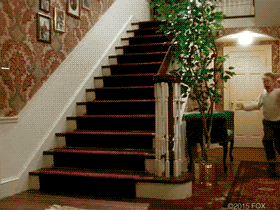 Macaulay Culkin Running GIF by Home Alone
Giphy
"Macaulay Culkin. As I'm home alone. Except I'm missing the part where I have a home. And family. And friends…"
Well those are all interesting. I plan to stay in and rewatch all the Halloween movies. I love Michael Myers. He's masked, which is safer. I'll be ready next year.
Want to "know" more? Never miss another big, odd, funny, or heartbreaking moment again. Sign up for the Knowable newsletter here.
Keep reading...
Show less