The modern nursing uniform rarely includes a dress, but Guinness World Records (GWR) states that a dress and hat must be worn to qualify for the record of fastest marathon in a nurses uniform.
When nurse Jessica Anderson applied for the record before running the London Marathon in her uniform from Royal London Hospital—scrub trousers and a scrub top—she was told she didn't qualify for the record.
They told her that the uniform she wears to work every day, in a hospital, as a nurse:
"does not comply with their 'criteria' of what a nurse wears."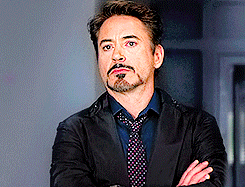 GIPHY
Anderson spoke with Runner's World about the decision:
"I was quite taken aback when I read that they'd rejected my application and I did email them to ask them to reconsider but they said no."
"I get that it's supposed to be a fun thing but their definition is just so outdated. Some of the nurses I work with do wear dresses but mostly we wear scrubs or a tunic and trousers."
"I've certainly never seen a male nurse wearing a dress to work."



"I'm sure Guinness World Records don't intend to cause offence but it would be nice if they decided to revise their criteria instead of reinforcing old gender stereotypes."
Jessica posted a group photo with other nurses to Instagram after hearing Guinness World Records' decision.
Jessica finished the marathon in 3 hours, 8 minutes, and 22 seconds, beating the record by over 30 seconds.
The reaction to Guinness World Records' decision on Twitter was largely incredulous.
There are few, if any, nurses who still wear anything resembling the uniform GWR requires for the record.
@eyce_lsc @BBCNewsbeat In Canada, I haven't seen ANYONE wearing a dress uniform in 20 years!

— Meemaw62 (@Meemaw62)1557070969.0
@chickenprincess I was thinking the same thing! But yet they say the outfit she wore was too close to 'fancy dress… https://t.co/obeNkOD7zB

— Mar Dixon 🍰 (@Mar Dixon 🍰)1557047878.0
@BBCNewsbeat So they wanted her to wear a Halloween costume....WTF

— Neptune's daughter♓ (@Neptune's daughter♓)1557063377.0
I'm surprised by the 'she didn't follow the rules' people. Really? I mean you really think GWR was ok to have the… https://t.co/XKufgwkAC3

— Mar Dixon 🍰 (@Mar Dixon 🍰)1557063302.0
Others were supportive of her efforts to get the requirements for the record updated to match the uniforms of today.
🙌 Proud of @Janderzzz over £2k raised #LondonMarathon2019 and now taking on outdated views @GWR #WhatNursesWear… https://t.co/QUvYpY6guf

— Barts Health (@Barts Health)1556986321.0
@NHSBartsHealth @Janderzzz @GWR @RoyalLondonHosp They definitely need to update their definition of nurses in this… https://t.co/2uyek2HJsQ

— jaycee (@jaycee)1557089516.0
There was a call from The Student Nurse Project for nurses to share selfies to show what they really wear for work.
Following @GWR's decision not to recognise @Janderzzz outstanding achievement as her nursing uniform didn't match t… https://t.co/BoXbYvQSaV

— The Student Nurse Project (@The Student Nurse Project)1556967006.0
@StNurseProject @GWR @Janderzzz Sometimes I wear a tunic, sometimes I wear smart casual work wear, one placement Je… https://t.co/L4khbls944

— Abby (@Abby)1556997565.0
@StNurseProject @GWR @Janderzzz Hi @GWR, this is #WhatNursesWear. In Scotland, we have a national uniform - and gue… https://t.co/N2XDbLUefS

— Craig Davidson StN 🏴󠁧󠁢󠁳󠁣󠁴󠁿🇬🇧🇪🇺🏳️‍🌈 (@Craig Davidson StN 🏴󠁧󠁢󠁳󠁣󠁴󠁿🇬🇧🇪🇺🏳️‍🌈)1556967778.0
@StNurseProject @GWR @Janderzzz #WhatNursesWear https://t.co/yzoTKiFj4j

— Tracy K RN (@Tracy K RN)1557005095.0
@StNurseProject @GWR @Janderzzz All our uniforms are different. It's our passion for caring others that makes us nu… https://t.co/f096oqVi6X

— #HelloMyNameIsYas (@#HelloMyNameIsYas)1556999653.0
Jessica also set up a fundraiser through Just Giving to raise money for Barts Charity, which provides funding for research, equipment and various other projects at the hospitals of Barts Health NHS Trust.
GWR have since acknowledged the public outcry over their ruling, and will be working to review the record's requirements.
We're aware of the news surrounding Jessica Anderson's attempt for the fastest marathon dressed a nurse at this yea… https://t.co/mw5TChs4Nm

— GuinnessWorldRecords (@GuinnessWorldRecords)1557002436.0
Jessica put in the effort and ran a great marathon, despite being told her uniform didn't qualify before the marathon. She put in the effort and broke the record in most people's minds.
Keep reading...
Show less
A marathon is a grueling 26.2 miles. Just reading about that distance is enough to make some people feel winded. So imagine running it in a bulky Big Ben costume.
Why would one do this? To break a Guinness World Record of course!
This is not what you need after 26.2 miles. https://t.co/ZkmJftX0Hv

— BBC Sport (@BBC Sport)1556458496.0
Lukas Bates set up a charity cause through Virgin Money Giving to raise money for Alzheimers and dementia research.
n his bio, he says he will be running in a fabricated suit replicating the look of the Elizabeth Tower to try and break the record for "Fastest marathon while dressed as a landmark — male".
Yes, there is a previous record for this category. I know you were wondering.
This is all well and good, trying to accomplish the dream of breaking a record and raising money for charity.
But how did he run in that thing?
Saw Big Ben at mile 24. Poor thing! 👏😂 https://t.co/eWWyulaHLx

— Tanya Whitehead (@Tanya Whitehead)1556461751.0
If I ever run in a marathon, please, please, please don't let me get beaten by a guy in a Big Ben costume. https://t.co/UAAGFEiHkQ

— Anthony Zurcher (@Anthony Zurcher)1556462039.0
@bbcgetinspired @BBCOne @5liveSport Could someone work up a profile of the type of person who runs a marathon in a… https://t.co/azDn8OuF7U

— Chandra Briggman (@Chandra Briggman)1556478944.0
@BBCSport @ESPNMichele Why is that man wearing a replica of Big Ben when he is trying to run a marathon?

— Danny Deans (@Danny Deans)1556464733.0
Of course, it couldn't be easy. In addition to running the whole race in that bulky costume, Bates encountered a problem at the finish line.
His costume was too tall.
He tried several times to cross, even attempting to bend over and get his spire over the finish line. However, he ended up requiring assistance, as someone came over to help him bend and cross.
How did that affect his time for the record?
@Kaleb01_ @bbcgetinspired @BBCOne @5liveSport That's the real question

— Robert Martino (@Robert Martino)1556463855.0
@bbcgetinspired @BBCOne @5liveSport What was his Time.... 🤣

— Daniel Richardson (@Daniel Richardson)1556464551.0
Sad to say that he didn't beat the world record, though the last minute technical issue wasn't to blame. The record sits at 3 hours 34 minutes, while Bates's time was 3 hours 54 minutes.
Bates says his personals best outside the costume is 2 hours 59 minutes, so maybe he just needs to practice. And possibly make a few modifications to the costume.
On the other hand, his goal to raise £1000.00 for charity paid off massively. He stretched far past his goal, sitting at time of writing at £5195.50 raised for charity.
While this is an absolutely wonderful cause, the better contribution may be giving the internet a perfect metaphor for the muddled mess that is Brexit.
@BBCSport Live coverage of England leaving the EU 😂

— Garry Grimes (@Garry Grimes)1556464305.0
@BBCSport Parliament, can't get anything over the line at the minute. 😂

— .gavin (@.gavin)1556460048.0
Politics in 2019 https://t.co/eX5c7ZX7zF

— Jess Phillips (@Jess Phillips)1556462481.0
"You were so close to breaking your record" "I know" "A few seconds earlier and you'd've smashed it" "I know what t… https://t.co/hMS1m005HE

— James Felton (@James Felton)1556459625.0
Bates deserves a huge pat on the back for the money raised, jokes coined, and just sticking out the race in general. Running a marathon in that get up couldn't have been easy.
But maybe next time, he should find a clock that runs a little faster.