There is one thing all Starfleet officers have in common. They all went through intense training at the "Starfleet Academy" before serving in their respective starships.
Learning how to communicate with alien cultures and fixing a starship were both part of the experiences in the Academy. So, no matter who your favorite "Star Trek" character is, they were once cadets at the most celebrated training facility in the universe, Starfleet Academy.
I think that the communication classes would be my favorite, and maybe even do a study abroad program in Jupiter would be fun. Either way, joining the Starfleet Academy would be like getting accepted in any of our Ivy League universities—but with a way cooler job at the end. And, instead of taking Spanish classes, you would learn Klingon.
Other than that, it's like any other university, where SWAG is an essential part of showing your pride. You know, like how everyone seems to have a Harvard sweatshirt even though there's no way all these people went to Harvard. Anyway, these fresh items will show people you're fit to be a live-action pilot at any starship.
No matter how you wish to show your Trekkie pride, we all know that you would have aced the Academy. Although I am thankful we do not have to go through those training exercises that leave you in the middle of the desert for months in order to see your survival skills. I think that the Starfleet Academy experience overall might be more fun in theory than in practice. But hopefully someday we do have the means to create starships and explore where no ship has gone before.
Keep reading...
Show less
It seems like any event is an excuse to bring new gifts. There are birthday parties, holiday parties, engagement parties, baby showers, and housewarming parties. It's exhausting to think about the number of gifts we need to buy. And, they all expect you to be creative and thoughtful. So, let us help with the perfect gift for the ultimate Star Trek fan.
No matter if they are Star Trek Discovery or The Original Series fans.
Finding the perfect gift for your favorite Trekkie can be complicated. But, we searched all over and found the best gifts for the men in your life.
Sure, you can always get them a cute card or something, but sometimes unusual or creative gifts are the best. And the best ones are fantastic Star Trek props and trinkets. And I'm sure your brother, boyfriend, boy who is a friend, or uncle will love everything from a drone to a bottle opener.
If it's their birthday, you might want to go all out (although usually, it's the thought that counts), but we also have small stocking stuffers or gifts that will help them remember how much you care. So whether it's just a t-shirt or something more personal, it's creativity and intention that counts.
Keep reading...
Show less
We can all stop pretending that we don't care about getting gifts for our birthday or the holidays, and we have some "Star Trek" gift ideas that can help if you are a bit stuck on what to get those around you.
Yeah, spending time with those we love is very important, and blah blah, but gifts are fun, and they're an excellent way to show people you love them, and sometimes you pay attention to what they like.
Whether you live in the Star Trek universe or good old regular Earth, getting a gift for someone can show that you care about them, no matter the price. Finding the perfect gift for someone can be like a sport. But it can be hard and confusing. After all, even Spock found the perfect gift for Captain Kirk's birthday—even if the message was a bit confusing.
KIRK: It had the virtue of never having been tried. Oh, by the way... thank you for this.
SPOCK: I know of your fondness for antiques.
KIRK: "It was the best of times, it was the worst of times." Message, Spock?
SPOCK: None that I'm conscious of... except, of course, happy birthday."
Needless to say, I think Trekkies will like these presents.
So, whether you are throwing the best "Star Trek" themed Holiday party, a Klingon ritual, or you are celebrating your best friend's birthday these gifts that focus on "Star Trek" themes will definitely get you some friendship points. Or honestly, get some of these gifts for yourself because you deserve to treat yo' self every once in a while.
Keep reading...
Show less
George Takei made an appearance on Good Morning Britain on Wednesday, and talked about the unlikely rise of Star Trek, his friendship with Spock actor Leonard Nimoy and his thoughts about the Trump presidency.
Despite now being considered one of the most iconic sci-fi shows of all time, Star Trek was not a bonafide hit when it first aired, lasting just three seasons before being canceled.
Takei explained:
"We were low-rated all three seasons. After they canceled us, the syndicators put us on five nights a week. Not one night a week, but Monday through Friday, and that's when we finally found our audience."
But the show's initial lack of success didn't stop the cast from forming close, lasting bonds.
When asked about his relationship with Nimoy, Takei recalled:

"He was a deep thinker as well as a guy with a great sense of humor. Totally opposite Spock. But he was also someone I enjoyed conversations with on the sets the most, because he was a well-informed, au courant person, and we loved talking politics."
Speaking of politics, Takei—a vocal critic of President Donald Trump—didn't hold back during the interview, saying:
"I think we have an orangutan inhabiting our White House."
But despite the current political divide, Takei remains optimistic that impeachment "will happen."
You can watch the entire interview below:
Takei appeared with his Star Trek castmates in the documentary For the Love of Spock - Special Director's Edition—available here—by Leonard Nimoy's son Adam Nimoy.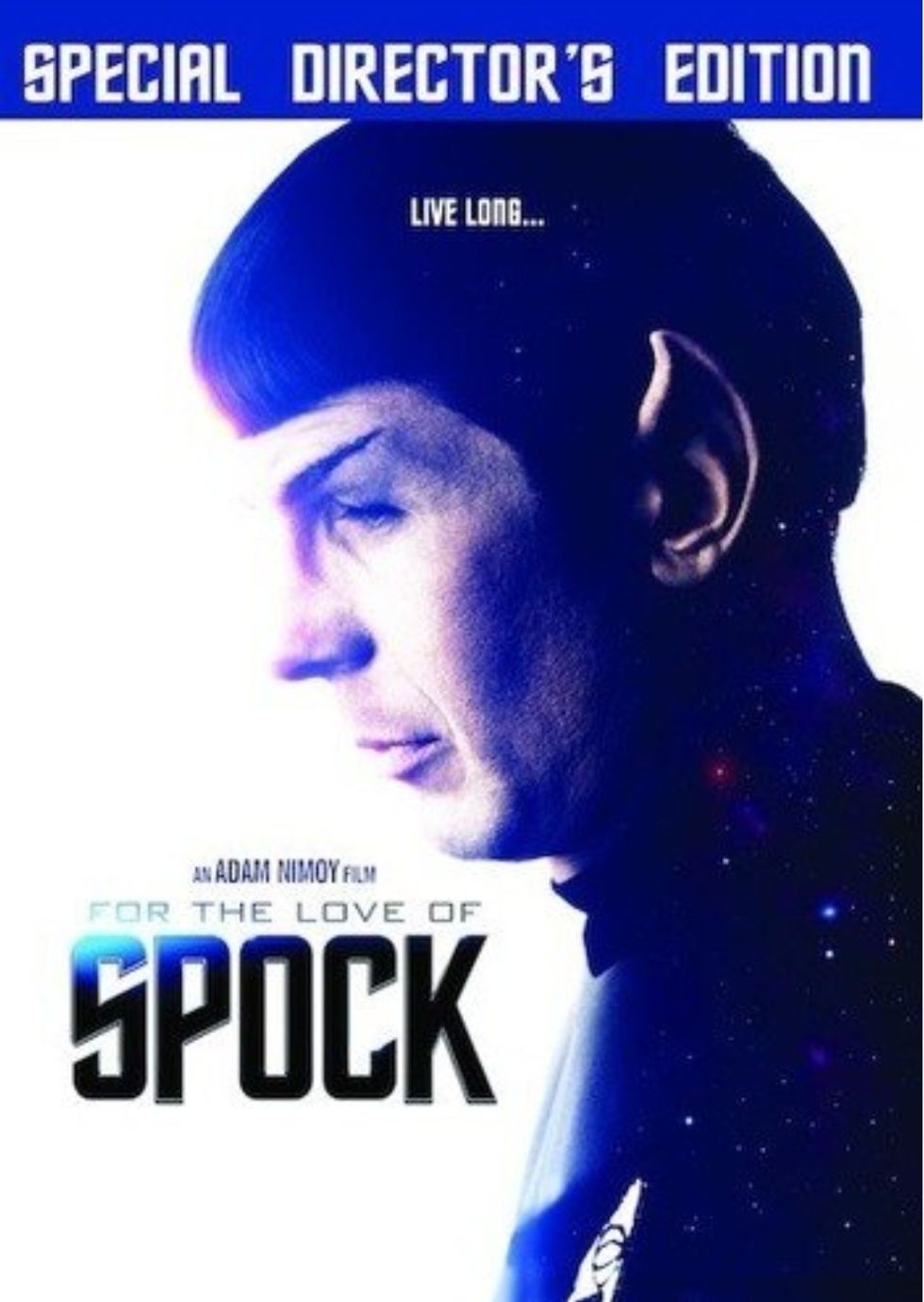 Amazon
Keep reading...
Show less