On occasion, all of us look in a mirror and wish there was something about our physical characteristics that was different.

Being a few inches taller, having a different hair color, maybe a smaller nose.
But then, as we continue to stare at our reflection, we might suddenly realize there are some things about ourselves which we don't mind at all.
In fact, we might even be proud of our eye color, the shape of our ears, or having an enviable jawline.
For most people, finding their best attribute might not be so difficult to determine, owing to slim pickings.
But for those blessed with good genetics, choosing their best physical trait might be a bit more difficult.
Redditor askredditiscool was curious to hear what people with enviable genetics considered their best physical quality, leading them to ask:
"People who have 'won the genetic lottery' what qualities do you have?"
Come and get me!
"I'm not allergic to mosquito spit."
"So they bite me and I feel the pin prick, but I never get that red swollen itchy-as-hell welt."
"I also apparently taste bad enough to them that they will go for anyone else in the area before me."
"Ticks, on the other hand, will hunt me for f*cking miles."- open_door_policy
Million Dollar Smile
"No wisdom teeth!"
"The trade off is the ticking time bomb that is my cancer genetic..."- Opin88
"Well, uh my father and I have the bottom half of our wisdom teeth fit in and the top half of them don't even exist."- MasterYoda092
"My teeth are nearly perfect."
"Whenever I switch dentists, they are a bit stunned at the first appointment."
"My husband hates me for it."- BilobaBaby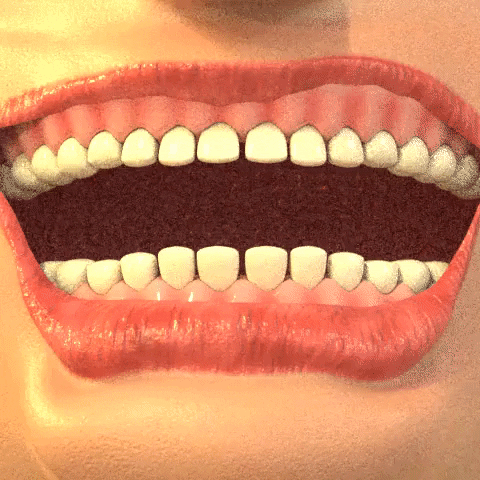 Happy Dance GIF by benjamin lemoine
Giphy
So flexible!
"I can actually lick my elbow."- Soulerous
Unbreakable?
"Strong bones."
"At age 72 I've fallen several times in the last few year, low blood pressure, and have never broken a bone in my life."- Duegatti
"O mio babbino Caro..."

"Perfect pitch."- Heliomob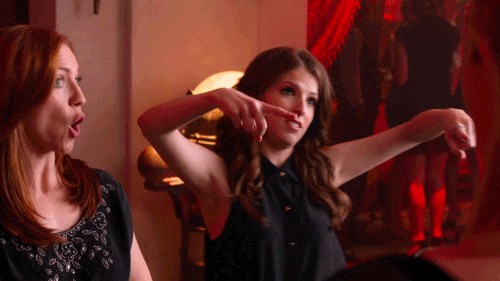 Anna Kendrick Movie GIF by Pitch Perfect
Giphy
Pure blood indeed!
"Not a single blood related person who had or has cancer for at least 3 generations."
"Meaning parents, grand parents and grand grand parents and all their children and children's children."
"Or any other inheritable disease."- yohoho_99
Sleeping Beauty ain't got nothing on me...
"I inherited the Sleep Button gene from my grandfather."
"When I want to fall asleep, I just... do ...in a matter of minutes."
"I haven't struggled with falling asleep/waking up more than ten times in my entire lifetime."
"I can't nap for sh*t."- VertebrateCrossing
I got time...
"Not sure yet but like I may live a really long time."
"People on my mom's side just have exceptional lifespans."
"My great grandma got in a bad fire at age 45 and had third-degree burns everywhere."
"No one thought she'd recover or live very long."
"Out of pure spite for the husband she has been separated with for 23 years, she lived till she was 96."
"This was in India and she was upper lower-class."
"Meaning the healthcare was sh*tty."
"My great great grandpa lived till he was around 116."
"He maintained his capability and independence till the very end."
"In his last few years, he started to lose his eyesight and hearing but he still cooked his own food, bathed himself, did the house chores, etc."
"My grandpa is at 78 right now and he'll hopefully remain in good health."- a-lovelyy-ladyy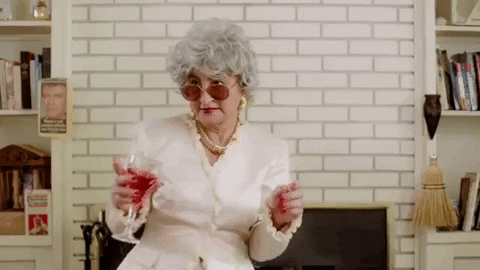 Old Lady Dancing GIF by Mattiel
Giphy
The Lucky One!
"Not me, but my dad."
"All of his siblings, except his older brother, have heights within the range of 4'11" to 5'4"."
"All of my dads brothers are balding/ have been for years, and the rest of them have noticeably grey hair."
"His mom is 4'11, and his dad was 5'5."
"My dad is 6'0" with a full head of curly hair, and he only has about a 1/2 an inch of grey hair on the sides of his head.
"He's turning 55 this week."
You win some, you lose some...

"I have severe scoliosis, I'm getting surgery in a few months."
"I was born with a heart disease and I still have a defected mitral valve from it."
"I have really bad asthma."
"But i have a 6.8 inch slong at 15 so its all worth it."- bremcrem
I guess I'm just perfect.

"I have no allergies."
"My parents are not the healthiest but me and my siblings have a super fast metabolism."
"Also, I am not exaggerating when I say my entire family has a genius gene."
"My uncle engineered the Dubai mall."
"My Great Uncle wrote a paper at Harvard, taught classes, wrote a book on anthropology, graduated from honors in UCLA and he was a foreigner."
"My brother got a full scholarship to Harvard."
"I have nothing but honors classes."
"My sister is going to dental school."
"My Grandpa, 4 uncles, and some cousins are all doctors."
"My dad was a lawyer before immigrating but when when he got a low paying job here he made a clause in our rent agreement that has saved us nearly 200 grand in rent."
"My other Great Uncle worked as a diplomat for our home country."
"My aunt has a degree in Sociology."
"Also my uncle is an architect in Germany and they all come from a war torn country, Syria, and yet still accomplished all this."
"Also, I am bilingual as well as everyone else in my family."
"I forgot that my other Grandpa owned a farm with workers and was mayor of the hometown."- OpportunityLazy4467
"I've been 110 lbs since I was 14 no matter what I eat."
"I'm 5'8 with long limbs and I still have curves for days despite being thin."
"Grey eyes and bouncy, shiny French hair."
"Light brown, thin but lots of it so it looks great and behaves just fine."
"It has always been kept long and reaches my lower back."
"The native in me means I can tan as dark as I like, I don't ever burn."
"I also love my cheekbones and the shape of my upper back."
"It's a very prominent gene as only my maternal great grandmother was native."
"Never any major health issues."
"Hated this when I was young and insecure, but having an A cup means no need for a bra."
"I f*cking love it now."
"They seem to cast a bit more of a shadow in my 30s, so I'm even happy with their appearance at this point."- newcowboys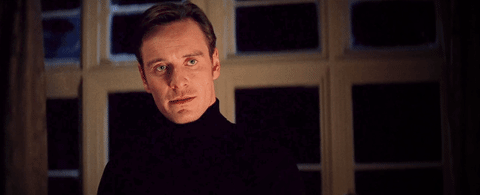 perfection GIF
Giphy
The Money I save on deodorant and razors!
"No one in my family gets body odor."
"Our hairs are so thin we don't need to shave our legs."
"I'm unlucky and have to tweeze my armpits about once every two months but no one else needs to tweeze any hairs."
"Downside is our eyebrows are so thin that I need to get them tinted every so often."- ewc58
No diet necessary!

"I can really easily put on muscle due to how I process food but I also get fat reaaaallly easy."
"No middle ground."- MicrowaveCapriSuun
"I have a really really fast metabolism."
"I eat a lot and I' m still 36kgs."
"im 178cm tall."- UnEpicBoi
Some people are just born lucky.
True, it's what's inside that counts.
Which doesn't mean we don't still wish we had perfect teeth every now and then...
Keep reading...
Show less
We all have certain things about ourselves we would love to change.
Many aspects of our bodies, inside and out is the first thing to come to mind.
And what's frustrating is that many of those things we're passed down to us thanks to DNA.
Certain diseases and bodily aspects "run in the family."
Which often feels like a cosmic joke.
We have to learn to embrace it.
So let's do some venting...
Redditor dump_acc_91 wanted to hear about what generational issues have been passed along to many of us.
"Which sh**ty genetics did you inherit?"
My eyes. One droops, seems to be a paternal side issue. I'm looking into eye surgery but it's expensive.
Head to Toe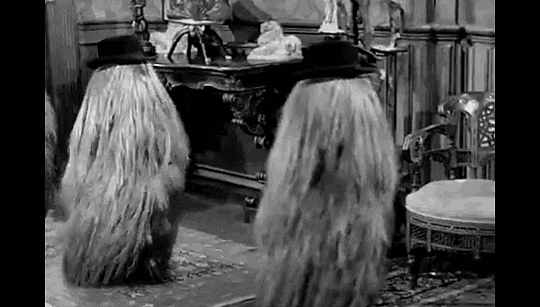 the addams family remix GIF
Giphy
"Hair on every inch of my body except for the top of my head."
elgatogordo19
"Me too... And I'm a lady. Thankfully, due to the wonders of laser hair removal, no one can tell anymore that I used to look like the love child of a yeti and cousin It."
LilPeaHen
Drenched
"Excessive sweating."
mrzpzp
"Same and the treatments are considered cosmetic where I live. I just want to sweat a normal amount and not have to change my clothes multiple times a day like a normal person. lol"
Kyubey4Ever
"Same! My mom could stand in the sun for 2 hours not breaking a sweat while I will be drenched when the temperature rise by one f**king degree so thanks dad."
lawsuy
Scars of the past...
"Severe acne when I was a teen that left behind scars."
DeathSpiral321
"Acne that forgot to leave with the rest of puberty is also not fun. I have the scars AND I have the angry zits that like to crop up along my bra line. At least at this point, my face is taking the least of it and I don't have deep pockmarks or scarring there. But I don't wear plunging necklines because my chest is a mixture of new and old scars."
ConniveryDives
Brush Away
"Teeth. I brush using an electric toothbrush for 2 minutes twice a day using prescription toothpaste, I floss twice a day, I've had braces and I floss under the permanent retainers once a day, I wear my night retainer every night and clean it every morning, have a dedicated tongue brusher and scraper that I use as needed, I go to the dentist twice a year and get fluoride treatments, I don't drink soda or eat excessive sugar, and I still have cavities."
"I had to get a root canal that ended up failing (missed by the guy who did the root canal and 3 separate dentists) and when the cap eventually rotted off I had to get an implant which got infected, then got infected again, then was deemed chronically infected and had to be removed. Now my wisdom teeth are acting up and need to be removed. I am so f**king sick of putting in so much time, energy, and money to be below par with most of the rest of the world I'm only 33 ;_;"
NeedsItRough
Bad Breed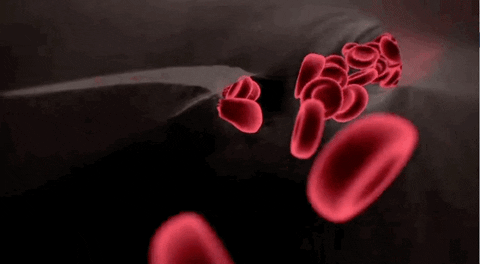 Red Blood Cells Sickle Cell GIF by Discovery
Giphy
"My parents met in their 20s, bonded over how they both have sh**ty circulation and everyone in their families has crappy circulation, and were like 'I know, let's breed!'. Went as you'd expect."
cateml
Bad circulation sucks. People don't understand the issues it causes. All of these can be difficult to deal with.
Bad Moves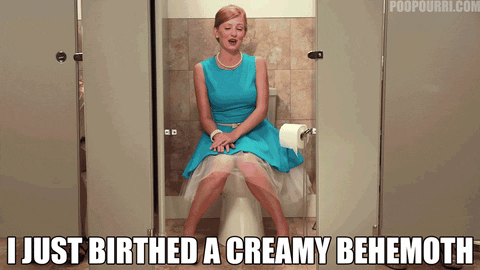 poop toilet GIF by Poo~Pourri
Giphy
"Dad has IBS-D, mom has IBS-C. My GI said you'd think they'd meet somewhere in the middle and give you regular bowel movements. Sadly not, I'm also a C."
Torshii
Issues of the Mind
"Likely Alzheimer's. Both grandmas had it, my mom has it, and I'm in my early fifties and starting to feel the beginning of decline. Frankly, I'm scared sh**less."
f_leaver
"I'm in the same boat, 2 generations in my family are diagnosed with it on my mother and father's side. Lucky me it's was late in life for both sides of the family, but I've always had notoriously bad luck so we'll see. If you haven't already, I'd definitely suggest seeing a neurologist sooner rather than later."
Taz447
It's gone...
"Hair loss."
Girlinda7
"Me too, but it's not a full bald. It's much thinner hair by my crown and down the middle of the top of my head. There's still hair there, but if you look at my head from above you can see that the hair there is much sparser."
potatoluIz
"My wife says it not a big deal but I always tell her she would be freaking out if she started to lose her hair too. Hair means just as much to men as it does to women. Confidence killer."
YM1979
Painful Endings
"I'm slowly going blind from RP. Thanks mom. My spinal discs are deflating and pinching off my nerves, Thanks dad."
ruzzerboo
"My son has RP as well. He is blind and uses a cane. He has a good government job, is married with two children. There is no cure but maybe someday. They are always working on trying to find a way to fix the retinal cells that are dying. It will happen but I am not sure if it will be this century."
LazyBox2303
Evolution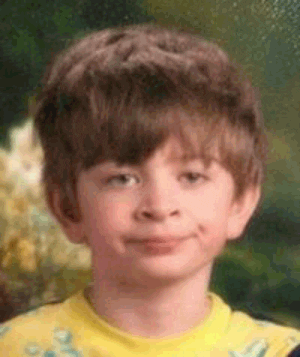 Come On Reaction GIF
Giphy
"Half of my face has my mom's bone structure, the other half my dad. Come on, evolution, I thought this was all about symmetry. OH and they both have addictive personalities which makes substance abuse almost instinctive. Luckily I was a pothead instead of an alcoholic or pill popper. We're all doing better now LMAO!"
vashonnn
Form the start...
"Hard to tell what was shi**y genetics and what was a result of my mother smoking like a chimney throughout the pregnancy."
TirayShell
"Same. And she recently admitted she drank 2 beers a day as well with me so that's cool. It's a miracle that I'm a functional human."
pennylane3339
Generations
"It's alcoholics all the way down."
faceeatingleopard
"Alcoholism going back multiple generations on both sides of my family. So well documented that one of my great grandfathers was written about in The NY Times back in his day, for a few of his drunk antics. My mother got dementia from alcohol-related brain damage before 45. I just don't drink at all, I know it's there waiting for me."
amarg19
barely function
"The gift of over thinking (anxiety)."
Username-xxx
"I feel your pain. It takes a lot for me just trying to function since covid. Social media/news organizations don't help at all."
"Half the population is becoming desensitized, emotionless, and seriously lacking any empathy while the other half can barely function due to the stress of the state of world politics/job market/just trying to survive. The world was not like this 20 years ago, though the signs were there and were being ignored. I want a restart."
CocoScruff
The Slip
"My back went out in my 20s, and wasn't getting better. After a while I couldn't stand up straight, and had to get it scanned. The found the channel in my spine that the nerve goes through is 1/4 the size of most people's, so the very minor disc slip I'd had became a major problem."
"They wound up having to carve that channel (dunno what it's called, sorry) wider. Instant relief, but I now have a pretty weak back that's prone to going out. I recover with rest, now, thank goodness, whereas before I wouldn't. Anyway, that's probably my worst thing, genetically speaking. Bad spine."
Coygon
Blow Ups
"Anger. My father gets angry and used to get violent and even beat up my mom and us kids. My first reaction for anything is anger but over the years I've tried to control my anger as much as possible and I'd say I'm doing a much better job than before."
peoplecallmedude797
Everything
"Being unusually hairy, oily, and large framed for a woman. It's a thing with my family, none of the women in it are exactly the picture of traditional feminine beauty. I have to wear guy's sizes in shoes because my feet are too wide for most women's shoes."
alufangirl1993
Life sucker punches everyone...
"A very rare recessive progressive genetic disorder. I'm a carrier. My wife also is a carrier. Incidence of being a carrier is over 1 in 1,000,000. Unfortunately for our kids, they have a 1/2 chance of being carriers, 1/4 chance that they won't, and 1/4 chance that they'll inherit the double recessive gene and manifest the disorder. 2 out of our 4 kids have manifested the disorder and their life expectancy is 10-12 years. Life sucker punches everyone."
mbstone
It's all a mess...
"Short, acne, small boobs, crooked teeth and underdeveloped/too far back jaw (they got mostly fixed with braces), thin hair, mental illness, scoliosis, tiny toes (what the f**k is up with that, I get too many comments about my baby feet) Can't think of anything else a the moment. It's like I won the reverse genetic bingo. If this was medieval times I would definitely be the repulsive town witch."
amputatedsnek
Well, we are who we are, for better or worse. Let's make the most of it.
Keep reading...
Show less
In the life-defining battle for joy and contentedness, self-acceptance stands as a major prerequisite. We cannot change the things that are out of our control.
Feeling good only comes when we let go of our anger or sadness about those uncontrollable elements.
That said, it is so natural to yearn.
Nowhere are those uncontrollable variables more pronounced than in the area of genetics and inherited traits. Written on our body, solidly embedded in our DNA, these ailments and tendencies were there since day one.
And some of them suck.
A recent Reddit thread offered space for people to air some grievances about those inherited difficulties. A full life will demand accepting and living with these traits, but it's still nice to spend just a moment on the internet expressing some frustration.
C_Greuel04 asked, "What genetic trait of yours do you want to change the most?"
Want to "know" more? Never miss another big, odd, funny, or heartbreaking moment again. Sign up for the Knowable newsletter here.
Keep reading...
Show less
We can't all be so lucky. There are instances where our parents and grandparents and great-grandparents were just more fortunate than us. Sometimes our DNA fails us, which sucks. But what can you do, right?
leclair63 asked: In what ways did you lose the genetic lottery?
Keep reading...
Show less
According to China Daily, a joint research group from China and the United States recently published a paper in the National Science Review on their findings from using gene-editing techniques to make rhesus macaques with a human gene related to brain development.
The result was macaques with better short-term memory and faster response times, but slower brain development.
The gene in question, MCPH1, affects fetal brain development in humans and relates to brain size.
To have the human gene affect the monkeys, researchers exposed the embryos to viruses containing the gene.
The New York Post cited Bing Su, geneticist at the Kunming Institute of Zoology, led the study as commenting:
"This was the first attempt to understand the evolution of human cognition using a transgenic monkey model."
When you compare humans to primates, our brains take much longer to develop. This leads to our prolonged childhoods, which are quite unique among animals.
Though the development of the brain in the genetically altered monkeys took longer, their brains were no bigger than usual.
Genetically altering monkeys with human DNA has led to significant backlash from the greater scientific community.
James Sikela, from the University of Colorado, stated:
"The use of transgenic monkeys to study human genes linked to brain evolution is a very risky road to take."
"It is a classic slippery slope issue and one that we can expect to recur as this type of research is pursued."
Jacqueline Glover, also of the University of Colorado, commented on how the public will likely see the study:
"You just go to the Planet of the Apes immediately in the popular imagination."
"To humanize them is to cause harm. Where would they live and what would they do? Do not create a being that can't have a meaningful life in any context."
And Planet of the Apes was exactly where some people went on Twitter when learning of the study.
@primroseriordan Isn't this how planet of the apes started?

— Don (@Don) 1554973799.0
@StraightUpFaxYo Planet of the Apes?

— Rida A (@Rida A) 1555129827.0
@primroseriordan I've seen this movie. It doesn't end well for us.

— Garth Morrison (@Garth Morrison) 1554965232.0
Guess they never watched Planet of the apes...Monkeys Genetically Edited to Mimic Human Brain Development… https://t.co/c8NuyLYrtL

— Gunnar De Winter (@Gunnar De Winter) 1554966760.0
Others commented on the ethical implications.

@StraightUpFaxYo Although I can see the motive behind doing so, to me, it's immoral. This is essentially animal tes… https://t.co/DntupTBism

— Gianina F (@Gianina F) 1555129060.0
@primroseriordan Yes, transgenic monkeys do indeed raise very nasty ethical concerns. How this experimentation make… https://t.co/76cKVhuLHY

— Michael Shoebridge (@Michael Shoebridge) 1554972793.0
Animal experimentation is already a hotly debated issue in the scientific community. Experiments that involve exposing animals to human genes are even more so.

Making animals more human seems like a recipe for potential disaster.
Keep reading...
Show less