Cute and cuddly goes a long way when it comes to human opinions on our fellow fauna.
But the animals that prey on the cuter critters or are a bit bitey or less than lovely never fare as well in the court of public opinion.
While some animals are as vicious as their reputation claims—looking at you honey badger—others are simply misunderstood.
Redditor MrBonelessPizza24 asked:
"What animals have a bad reputation they don't deserve?"
Vultures
"At least in my area of the US, the buzzards [turkey vultures] clean up the trash and dead animals on the roads. Yes, they are not pretty to look at but they do the job barely anyone wants to do."
- Cheetodude625
"Fun fact about vultures. In India because cows are revered they would euthanize old or sick ones with a special chemical as it was deemed the most humane way to do it. However despite having an almost steel trap of a stomach this chemical was also killing the vultures."
"The vultures would usually eat the dead cattle when they were decomposing. As a result decomposing cows were no longer being consumed and were beginning to spread sickness to the people around them."
"The Indian government had to make a change to the way cows were euthanized and as a result the vulture population bounced back and sickness due to proximity of rotting cow corpses went down."
"Vultures are very important to the ecosystem, but are usually treated badly because of their primary purpose within it. They shouldn't be, they provide an integral piece of it."
- Ghonaherpasiphilaids
"Himalayan cultures have to assist the scavenger birds by cutting up their dead and feeding it to the scavenger birds."
"Where they are above the frost line nothing really decomposes. It's also much too cold for burial."
"I'm sure they appreciate the birds, as they'd have died of disease without their assistance."
- PolarBare333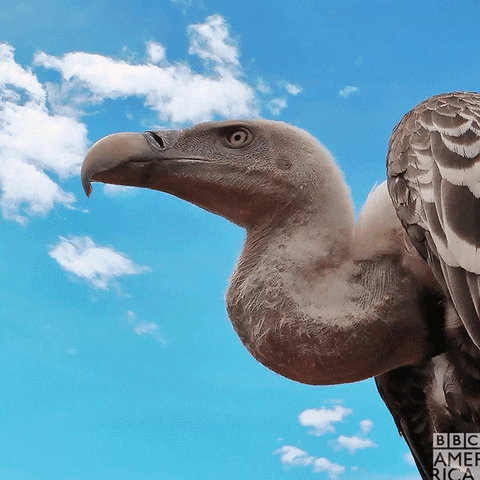 Giphy
Oviraptor
"It's extinct, but Oviraptor."
"Back in the day the first one found was a well preserved specimen lying in a clutch of eggs."
"Not much was known about oviraptor eggs at the time but these seemed to be from a much larger species, so it was thought that the critter died trying to get a free meal, so the paleontologist gave it the name 'Egg theif'."
"Years later, a really well preserved clutch of eggs was found, with perfect baby Oviraptor skeletons inside."
"The original specimen was a mother that died trying to protect its eggs, not trying to eat them. But because of paleontologys' 'first come, first served' rules in regards to naming things it will be forever known as a thief."
- Froskr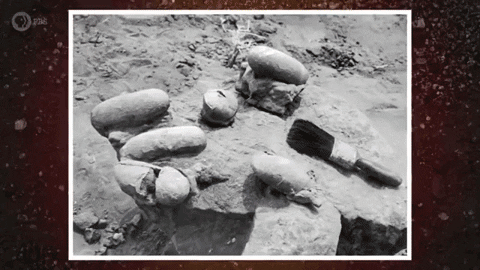 Giphy
Ravens
"Ravens."
"People think they're evil just because sometimes they're scavengers, and they were known to pick at bodies when public executions were still a thing."
"Because of that they're forever the symbol of death and many people think they're evil."
- BroskiWind
"Plus, they are pretty smart."
‐ The_Sound_of_Slants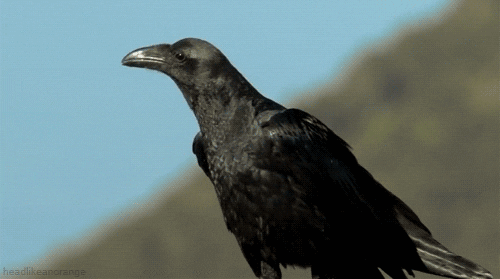 Giphy
Sharks
"Sharks."
"Humans taste disgusting apparently and sharks prefer something with blubber like seals or whales. Sharks have very very poor eyesight so they often mistake surfers for seals (imagine someone laying down on a surf board, it looks like a seal from below)."
"They aren't entirely sure what humans are and sometimes they'll do a test nibble to check. Then will go away once they realize that it's not a seal."
"Unfortunately their test nibbles aren't very gentle but also aren't fatal as long as no major arteries were hit."
"You're more likely to be killed by a cow than a shark."
- CapaxInfini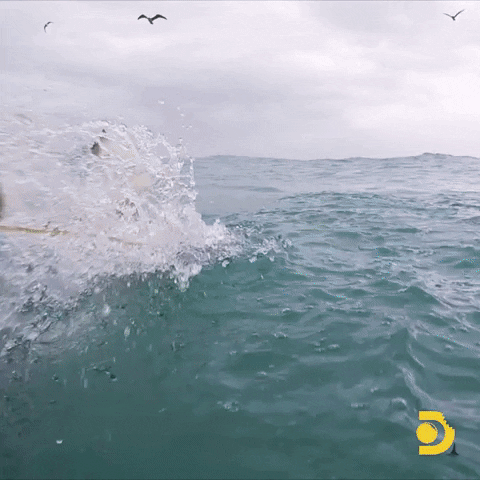 Giphy
"Most cows will not really hesitate to walk up to a human which could lead to a dangerous situation. A shark on the other hand?"
"Most sharks will quickly disappear into the depths the second they see a human. Hammerhead sharks, in particular, want absolutely nothing to do with us and will bolt on sight."
"Unless you're splashing around at the surface of the water, the chances of actually getting attacked by a shark unprovoked are super low. Cows seem more likely to attack unprovoked."
‐ Pixel131211
Bats
"Bats. They eat more insects in one night than a spider will in a month. And they're rarely aggressive."
"Bats aren't harmless. They are a carrier of rabies, which is deadly to humans and animals alike. You should definitely be *wary of them."
"They are wild animals, and though they aren't usually confrontational, that doesn't make them friendly, either. All I ask is if they are not bothering you, leave them alone."
"If they are, then please, do something about it. I don't want anyone to feel like they are obligated to allow bats to nest in their chimney or attic."
"Bats belong in the wild, not in your house."
- Independent_Sea_836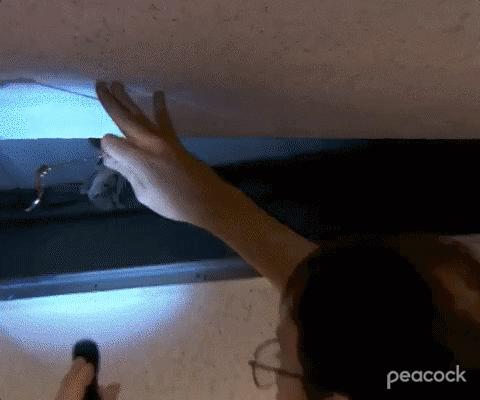 Giphy
Seagulls
"Gulls are actually really expressive and very social, so they're fun to watch."
"Mature gulls in flight are quite beautiful over the ocean."
"The reason they go after people's food is because people feed them."
- olivi_yeah
"I'll admit that I am one of the feeder people. When I'm fishing, I give some gulls (and other shorebirds) some of the bait."
"They love me and tend to keep the families and other fishermen and fisherwomen far enough away from me to satisfy my hate of socialization."
- Drulock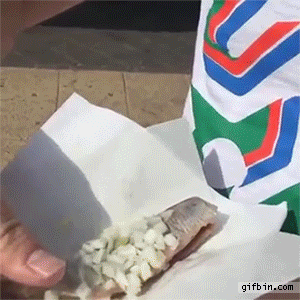 Giphy
(o)Possums
"[North American] Possums. They are very disease resistant."
"They are unlikely to carry rabies, because their body temperature is too low for the rabies virus to thrive."
- Automatic_Judge7910
"They also eat ticks!"
- Laurasaur20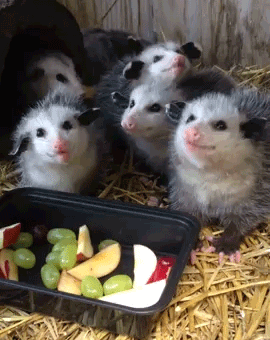 Giphy
Black Cats
"Black cats."
"They are even more adorable than the other cats and I don't understand why they have become the most known symbol of bad luck."
- SpacePickle95
"We've had 3. Each one was as awesome as the next."
"They still have different personalities, but black cats seem to have bolder personalities."
- normaldeadpool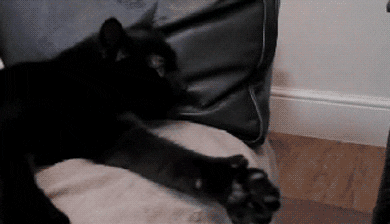 Giphy
Bees
"Honey bees. People are terrified but the last thing a honeybee wants to do is sting you."
"They just want to work. They are gentle creatures with personality and moods."
- thickener
"Most people can't tell the difference between bees and wasps and assume bees will behave like wasps."
- ReallySmallWeenus
"We are so large compared to bees that they actually only see us as environmental markers. When they see us, they see a mountain, not a giant."
"They might sting your hand if they mistake it for an adversary, but they don't care about you."
"They evolved to recognize other insects as predators. You are too big to register as living."
- Crazed_waffle_party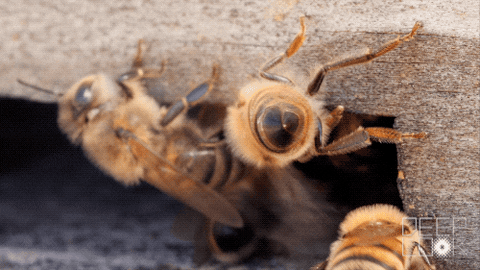 Giphy
Mosquitoes
"Mosquitoes."
"Just kidding—f'k mosquitoes."
- coobreeze6
"Came here to see if anyone would defend mosquitoes."
"I would have then assumed that "person" was in fact a sentient mosquito. And never went outside again."
- snowman226
"Mosquitos have a vital role in the ecosystem. They are the food of some animals like frogs and dragonflies."
"They are vegetarian most of the time; they eat nectars. They only bite when they are pregnant; they need the protein in blood for the eggs."
"BUT, mosquitos also have the most number of humans killed. They are the carrier of many diseases like malaria and dengue fever."
- Background-Lunch698
"Apparently only 6% of mosquito species feed on humans, and only half of that actually carries deadly diseases."
- NotGod_DavidBowie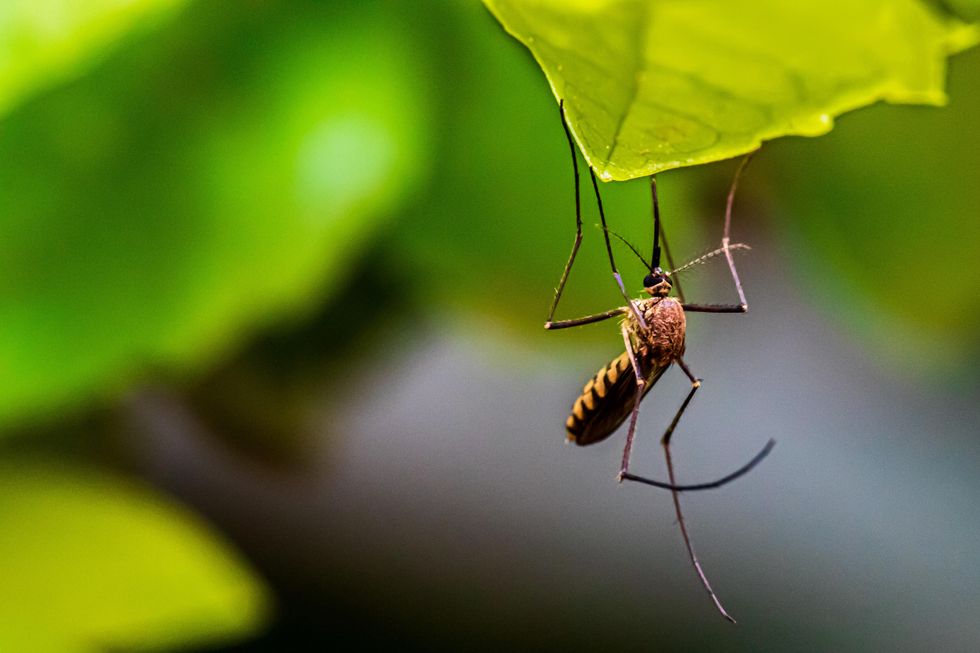 All life on Earth evolved into a niche in the food chain.
While the extinction of one species might not topple the ecosystem, it does have an impact.
Want to "know" more?

Sign up for the Knowable newsletter here.
Never miss another big, odd, funny or heartbreaking moment again.
Keep reading...
Show less
People believe some really ridiculous stuff, don't they?
When I was younger, it seemed every adult believed that you couldn't swim for several hours after eating. Why did they all believe this? I fought them on this all the time, by the way.
I shouldn't have had to, just because I'd eaten some barbecue during a pool party.
Guess what, though? That belief is unfounded.
People told us more about the myths that annoy them after Redditor SugoiSuu asked the online community,
"What are the myths that got debunked multiple times but still believed by people?"
"That you get warts from frogs. Warts come from the human papillomavirus and come from contact with the virus through broken skin. It is a human-specific virus and cannot be spread through different species."
mtn_cat
Why do people believe this crap?
Do they still think you can kiss a frog and turn him into a prince, too?
"Popping your knuckles is actually harmless and the "study" that claimed it caused arthritis was heavily flawed. Studies now show that it has nothing to do with causing arthritis."
l-e-mon
I believed this... when I was a kid. I eventually learned. But the adults who still believe this? What's up with that?
"Many people still believe..."
"Many people still believe hymens are like plastic food seals that cover up the hole and get popped when you have sex for the first time, and if a girl doesn't bleed she's not a virgin."
[deleted]
The myths surrounding women's bodies are just ridiculous thing, aren't they?
Here's an idea: SEX ED!
"That if you get too close..."
"That if you get too close to a baby bird, the mother will smell human on the baby and abandon the nest. You probably should still avoid touching baby birds for other reasons like disease or risking injury to the animal though."
NawlSideNative
THE REJECTION!
But yeah, this doesn't happen. So farfetched.
"That fish only have a 5-second memory. My fish are fed automatically on a timer and they know dinner time better than my goddamn cat."
Osr0
I bet they do. Animals are much smarter than we give them credit for.
"That one thing..."
"That one thing about swallowing like 7 spiders a year in your sleep. Why the hell did anyone ever think that was a thing?"
ReaperSCP
Because people are gullible.
Sooooo gullible.
It hurts.
"That your hair..."
"That your hair and fingernails still grow after you die. It's mainly an optical illusion. Your skin decays and shrinks, causing hair and fingernails to look like they've grown."
CasinoKitten
I grew up hearing this. There are entire generations of people who believe this.
"That certain animal parts..."
"That certain animal 'parts' have healing/magical properties. Like tiger whiskers protect the wearer or rhino horn cures impotence and hangovers."
storm-in-a-teapot
Sorry to disappoint, guys, but animals are not "magic" and here for your personal amusement and woo-woo.
"That you have to wait..."
"That you have to wait 24 hours before filing a missing person report."
popthetab
We can definitely pin some of the blame on movies for this one. "Oh, you know for certain your daughter was kidnapped and might possibly be murdered? Looks like you'll have to take matters into your own hands and pursue some good old fashioned vigilante justice, sorry."
"No amount of reasoning..."
"That cats kill babies."
"I've run into this so many times since having kids. And it's not the older grandmas making these statements."
"I've had 20-year-olds tell me that you can't have cats if you plan to have babies because "they'll steal their breath" or some other variation. No amount of reasoning or rationale will dissuade them of this belief."
Cats are wonderful creatures. It's a shame that people believe such nonsense about them.
Here's some advice...
Google is your friend. It's very easy to debunk this stuff. I remember being taught that the tongue had taste zones––we even had to fill out a worksheet labeling the tongue's different zones. That's totally wrong, in case you haven't figured it out.
Know some myths that annoy you? Feel free to tell us more in the comments below!
Want to "know" more?

Sign up for the Knowable newsletter here.
Never miss another big, odd, funny, or heartbreaking moment again.
Keep reading...
Show less
As impressionable youngsters, we absorb the information our elders teach us without question.

Kids and young teens don't challenge what they assume are facts until they get older and start developing the ability for critical thinking.
So when they eventually learn the truth about something a parent or other adult has bamboozled them into thinking for whatever reason, the revelation can be hilarious.

"What false fact did you believe in for way too long?"
These innocent misinterpretations are completely understandable. Or are they?
The Remedy
"I used to think that eating cold turkey somehow helped people quit smoking."
– JLynn943
Don't Mess With The Bones
"Cracking your knuckles is bad for you and causes arthritis."
– lobie81

Star Power
"Wishing on stars was a real thing."
"When I was about 4 or 5 my dad overheard me wish on a bright star that the next time we went out to eat I would get a huge tub of vanilla ice cream (my fav)"
"A couple days later we went to the restaurant he was regional manager of (Hooters lmao) and out pops this waitress with one of those fancy tin things that you always see in gourmet restaurants in movies."
"You know, where they take the top of it off when you set it down? She sat it in front of me, pulled the top off, to reveal a big ole tub of vanilla ice cream. My little mind was blown and I don't think I had ever been so excited."
"I would tell that story to prove my point until I was like 12 years old lol."
"My dad really is amazing, he was a single dad and grew up with 4 brothers and did the best he could with 3 daughters haha, I'm so thankful for everything he's done and I can't wait to share with him what you've all been saying. Keep on wishing ✌🏼 💫"
– humblyhuman888

We Have A Visual
"I thought that when blind people put on sunglasses, they can see."
– HuffyBumblebee

Knot So Much
"That the dr tied a knot in your umbilical cord when you're born, and the knot determines if you have an innie or outie belly button."
– kaia-bean

Undress Code
"That I couldn't poo without being butt naked in the bathroom. You would be surprised how many naked poopers there are. It was tough for the longest time, like first 24 years or so. Needed to do it at home or in a leisurely space. Big gaps in American bathrooms didn't make it any easier when others made laser eye contact with the naked pooper. Such a strange habit looking back at it."
– en-joy777
Family dinners were prime educational opportunities for parents.
Don't Scrap The Healthy Bits
"When I was a kid, my mom always told me that all the nutrition in bread is in the crust, so she wouldn't have to keep cutting it off. Found out that wasn't true when I was 20, after bringing it up to some friends. I still get sh*t for that."
– TheGriffnin
The Time Dad Brainwashed His Kids

"That artichoke hearts were toxic. All because my dad wanted me and my brother to leave them for him."
– caryatidcorp

The Truth About Pickles
"I had no clue that pickles and cucumbers were the same thing. I went to grow my first garden and commented that you can't find pickle seeds anywhere. /Facepalm"
– mYl1ttl3PWNY

Simmer Down Now
"I pointed out to a bud of mine something he held as truth for like 20+ years."
"If you boil water twice, it can kill you."
"His mom always screeched at him to fully empty a kettle before boiling more water, or when cooking once it's brought to a boil, then down to a summer, you're not allowed to bring the heat up again. Too much boiling WILL KILL YOU."
"A quick Google search proves this is wrong but also where the tiny grain of truth spun his mom's brain out of control. Things like fluoride won't boil off. So if you boil the same water or keep adding to boiled water, you will just concentrate these chemicals until you get a lethal dose! Except in order to do that you'd have to boil 100s of 1,000s of gallons of water AND drink it all in a single sitting. Which you would never do because drinking that much safe water could kill you a few times over."
– TheInnsmouthLook

Toxic Bonbon
"My grandad loved dark chocolates. He always told my dad that dark chocolate is poisonous to children so he wouldn't take any. Trouble is, he never corrected him."
"So, when my dad was 23 and at a friend's house, their toddler got hold of an after eight."
"Cue my dad leaping from the couch, shouting 'NO' and slapping the chocolate out of the toddler's hand."
– EmpressCheddarPickle

These Redditors strongly believed in their own assumptions.

The Truth Comes Crashing Down
"A blanket was a viable parachute when jumping off a porch..."
– Finalfantasylove85

When Kills A Spider
"That spiders have big territories, so if your father killed the ENORMOUS spider in your room it was safe to go to bed, because there would be no other spiders in the WHOLE house."
– chrisseren1988

A Sinister Tune
"That the song 'In the Air Tonight' by Phil Collins was about him witnessing a man letting another man drown."
– zenunseen

International Doppelgängers
"When I was younger I believed that in different countries a version of myself was there."
"Ex* in France there would be a French version of myself living a regular life."
– Warm-Presentation560
As a kid, I whistled a lot after discovering I was able to do it well.
I would whistle day and night. My mom finally put the kibosh on that when she told me, according to Japanese folklore, whistling at night was a signal for demons disguised as snakes would appear and wreak havoc on a family.
I was TEN, superstitious, and jumpy, and I believed that with every fiber of my being.
She could've told me to just stop it. But she went the creative route. Good one, mom.

Want to "know" more?
Sign up for the Knowable newsletter here.

Never miss another big, odd, funny or heartbreaking moment again.
Keep reading...
Show less
As time trudges on, things change. Science and technology is developed, we learn more about our world and our society.
The things we once considered factual (or objectively true) are no longer.
Redditor Artichao wanted to know:
"What fact used to be 100% true in the past, but now no longer is?"
This list will really get you thinking about how things change!
The meaning definitely changed.
"My parents always referred to a really good parking spot as a 'glory hole.' It was not until I started college and exclaimed to my friends that I had found the perfect glory hole in the Chipotle parking lot that I realized that my parents' usage of the term was very, very wrong."
- kajnemed
"Reminds me of the guy who thought "LOL" in a text meant 'Lots Of Love' so he kept having message exchanges like:"
"Hey, I can't meet up with you today, we need to put my dog down."
"LOL"
- meatfrappe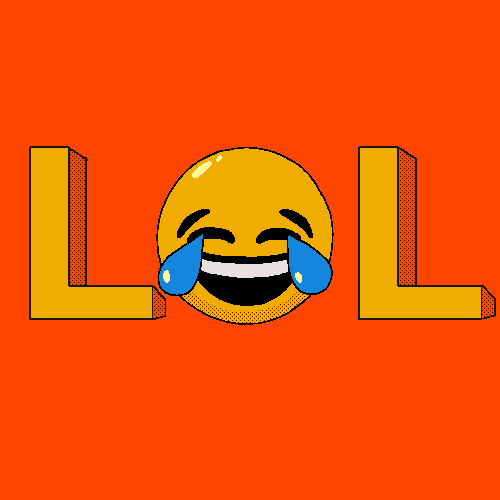 Laughing Out Loud Lol GIF by GIPHY Studios Originals
Giphy
This one hurts.
"Pluto is a planet."
- retraut
"Still a fresh wound."
- _johnfromtheblock_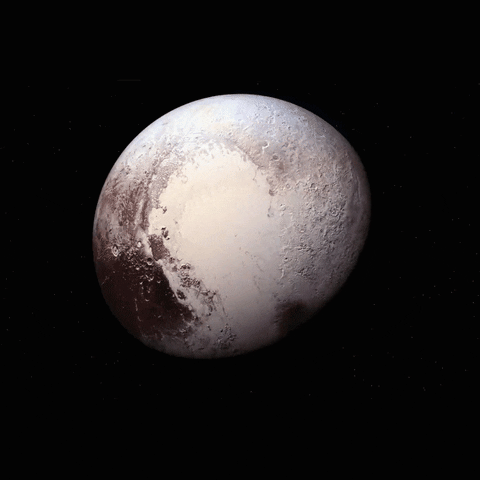 Pluto GIF by Discovery
Giphy
The fastest instant messenger.
"Carrier pigeons were the fastest way to get a message to someone."
- JAdamsidk123
"The original Tweet."
- Erik-Grilla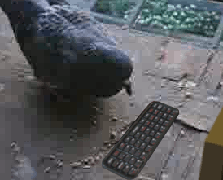 pigeon GIF
Giphy
Back to the past.
"Back to the Future 2 happens in the future."
- fadevelocity
"This hits hard."
- Bryan_Fitch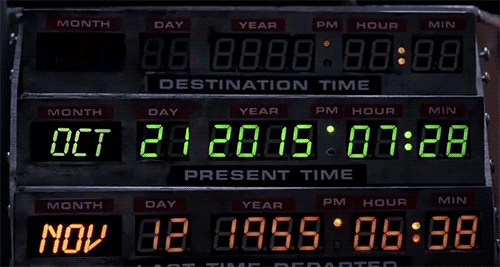 back to the future film GIF
Giphy
The Last Airbender.
"There is no war in Ba Sing Se."
- NobodySpecialSCL
"Went from true to not true to true to not true again to true."
- Raetekusu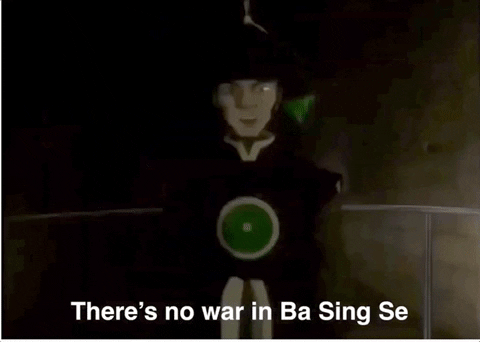 GIF by This My Channel This My Shit
Giphy
Was it ever true?
"'Politicians work for the people.'"
- LeftBase2Final
"That's sadly never been true."
- Soft_Worker6203
"Yeah, what kind of people [do] they serve?"
- Prince-Otter
Impeachment Try Me GIF by GIPHY News
"Themselves, and their corporate masters."
- LeftBase2Final
"I know plenty of entirely selfless members of Parliament that are absolute pillars of the community. Not everyone in politics is in it for their own good."
- Best-Refuse5435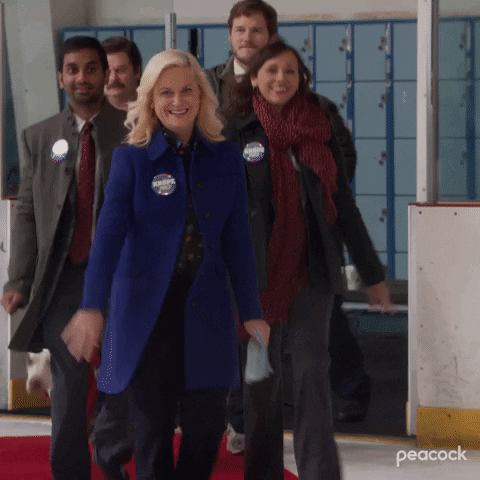 Excited Season 4 GIF by Parks and Recreation
Giphy
Kids will believe anything.
"My dad told me that the stripes on the sides of the road, the ones that make a sound when you ride on them, exist so that the blind people can drive without going off the road. We were kids and believed it for some time."
- Jaded_Manufacturer49
"My best friend's mom always told us they were put there so when moms fell asleep, the strip would wake them up before they went off the road."
- lostandwandering123
Everyone believed this for decades.
"Smoking is good for you. Endorsed by doctors."

- PM_THE_REAPER
"That was an ad campaign."
- Ophelia550
"It was and they more than likely weren't doctors, but people in white coats."
- PM_THE_REAPER
"Yeah, the whole 'doctors recommend' thing was totally made up. No doctor, even then, would ever recommend smoking."
- Ophelia550
"It's like the "Dentists recommend" today, I suspect. Open to correction."
- PM_THE_REAPER
The more we know, the more we understand the world around us.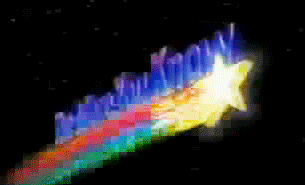 shooting star GIF
Giphy
Want to "know" more?
Never miss another big, odd, funny, or heartbreaking moment again.
Sign up for the Knowable newsletter here.
Keep reading...
Show less
Between articles on the internet and advertisements on television, there are enough claims about the latest, greatest healthy option to make your head spin.
And of course, many of those are obviously fake. They clearly rely on pseudoscientific claims pedaled purely in service of an overpriced, obscure product.
But beyond those obvious scams, there are some more accepted myths too. These off-base claims of healthiness were the subject of a recent thread on Reddit.
Redditor player11123 asked:
"What is something that people say is healthy but it's not?"
Many people talked about how a few healthy ingredients can't necessarily stand up to a slew of other detractors.
"Naturally" Horrifying
" If it's natural, it's good for you.' I want to scream every time someone says this to me." -- CrunchityFrog
"Give them a nice tall cup of 100% natural, gluten-free, zero fat, no added sugar, non-GMO, activated Central American dart frog poison. Makes a great juice cleanse." -- Symnestra
There's An Apple In There Somewhere
"Many breakfast orientated drinks, while the packaging is green, shows fruit and uses the word 'fresh,' it is filled with sugars and/or calories."
-- DrVagax
Doused In Oil
"Salads in restaurants. Some are worse in calories, sugar and fat than a burger." -- Chola0921
"THIS. I was at an IHOP (surprise surprise) one time and their seemingly innocent spinach salad ended up being worse than the majority of their menu items." -- blukirbi
Others pointed to the dietary fads that, for some reason, still sweep the nation.
Well That's a Relief
"Anything that calls itself a 'cleanse' is bullsh** unless it's claiming to clean the outside of your body."
"Also, you do not have any amounts of poop rotting in your bowels. If you did, you'd have diverticulitis and you'd be going to the doctor or hospital."
-- FatherPyrlig
Purging Something, At Least
"Activated charcoal. You put it in your toothpaste and you're stripping the enamel, you drink it and any supplements or medications are out the window. You only need to ingest charcoal when you are heavily poisoned!!"
"Also, anything that claims to 'purge toxins' or 'clean x organ' is just a laxative."
Puzzling This Is Even An Issue
"URINE THERAPY IS NOT OK"
"And no, collecting your pee in a tupperware, and soaking your foot in it did not cure your infection."
More Issues With Urine

"Cow urine. I'm from India and politicians/leaders have supported campaigns claiming that cow urine can cure diseases, cancer, COVID, and much more."
-- NitroJ7
And some people took the question in a different direction. They identified the "healthy" life behaviors and outlooks that we're spoon-fed from a a young age.
Confrontation Does Not Equal Abuse
"Fighting with your significant other. Obviously having disagreements or occasionally arguing is fine but I've seen so many people who think completely disrespecting their partner during an argument is a normal part of a relationship"
Sprinting to Nowhere
"The grind. Hustling. Getting that bread. It's an unending strive for the impossible. You are wasting your life away on the impossible. Take a step back and realize what you're missing out on."
"You don't need to be rich to sit bad and relax."
-- Gausgovy
So Hard to Accept
"Couples who want a divorce but stay together for the kid, having divorced parents would be so much better for the kid than growing up with parents who always fight/ don't love each other."
So if any of these are a trusty dusty approach to health and well-being for you, maybe it's time to think twice.
Want to "know" more? Never miss another big, odd, funny, or heartbreaking moment again. Sign up for the Knowable newsletter here.
Keep reading...
Show less