Reddit user Miguenzo asked: 'What's the dumbest reason somebody you know landed on the 6 o'clock news?'
It can be a pleasant and exciting surprise to see a friend or family member show up on the evening news.
Particularly if it is a story showcasing their accomplishments or allowing them to let their voice be heard on an important issue.
Of course, showing up on the news isn't always a joyous occasion.
Indeed, some people tune in to find their friends and family on the news for reasons they might hope people will eventually forget down the line.
Redditor Miguenzo was eager to hear stories of a loved one making the evening news for less than brag-worthy stories, leading them to ask:
"What's the dumbest reason somebody you know landed on the 6 o'clock news?"
15 Minutes, Or Four Seconds, Of Fame...

"Years back, there was a college scholarship scam going on here."
"These companies would go to high schools and do a presentation, and grift parents into paying a large sum for the company to help get a scholarship."
"My mom took one look at this and was like, 'this is a scam'."
"My uncle bought it hook, line and sinker and paid up."
"And received absolutely nothing."
"So he calls our news program and they do a feature with this company in their 'hall of shame.'"
"My uncle was absolutely THRILLED."
"'They interviewed me for 4 hours!'"
"'It's going to be huge!'"
"We all sit around the TV."
"It's February 2000."
"Boom, there's my uncle!"
"They do the lead-in..and then, there's my uncle saying..."
"'They said, uh, sue 'em'."
"My uncle is screaming."
"'What the Hell?! They were at my house for 4 hours!'"
"We still have it on VHS somewhere."
"My uncle's star moment over in seconds."- JKW1988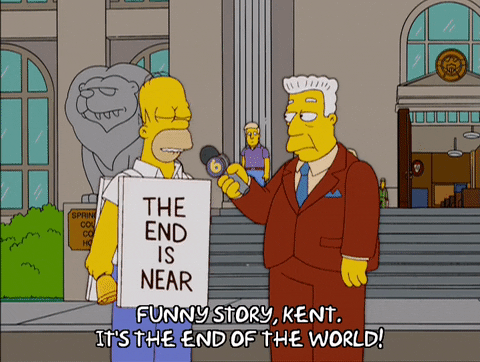 Episode 19 News GIF by The Simpsons
Giphy
Preserved For Posterity...

"My college roommate got stuck in an infant swing at a public park and firefighters had to use some type of Jaws of Life contraption to cut the swing down and cut her out of it."- Nocomt
Oops!
"I know a guy who was interviewed on camera up in the mountains where there was a forest fire."
"He had been up there fishing with his girlfriend."
"He was married."- Fezig
Close Call

"Dude was swimming laps in a lake after dinner (i.e., around sunset)."
"Predictably, he got bit by an alligator."
"I saw him on the news, shirtless in true Floridaman fashion, with a little bandage over each tooth mark."
"The bandages made a dotted line around his shoulder and chest in the shape of an alligator's mouth, like he was in a cartoon or something."- BigRedRobotNinja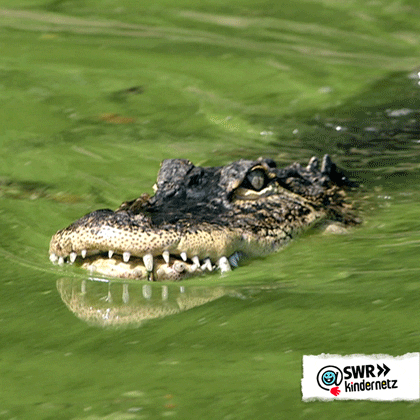 Tiere Bis Unters Dach Swimming GIF by SWR Kindernetz
Giphy
Unpaid Extra
"There was a park nearby that had no drainage and was bowl shaped."
"So if it rained hard, this baseball park/ football field turned into a mini lake."
"It rained a lot one day and the news did a story just showing how much it rained, and in the background behind the news-woman, from out of frame you see my friend rowing past her in a kayak."- hook_killed_pan
Right Place At The Right Time?
"A fight broke out at a HS football game."
"Turned into a huge brouhaha.'
"They intervened this dumba** friend of mine on the local news, the only bit that made it into the broadcast was him saying 'For the first time in my life I was happy to see cops!'"- KneeDragr
Awww...
"Marrying their pet goldfish in an underwater ceremony, complete with a wedding gown and guests in scuba gear."- Candies-For-You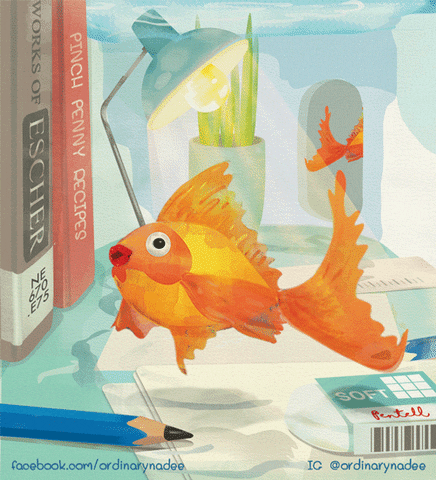 Illustration Swimming GIF by Ordinary Nadee
Giphy
Strike!
'A childhood friend's dad embezzled money from the local Little League team."- Key-Zebra-4125
How Did He Even Make It To The Freezer?
"An ex boyfriend of my best friend's sister ended up on the news for breaking into a Checkers through the drive through window and locking himself in the freezer until the cops arrived and arrested him."- pineapple3712·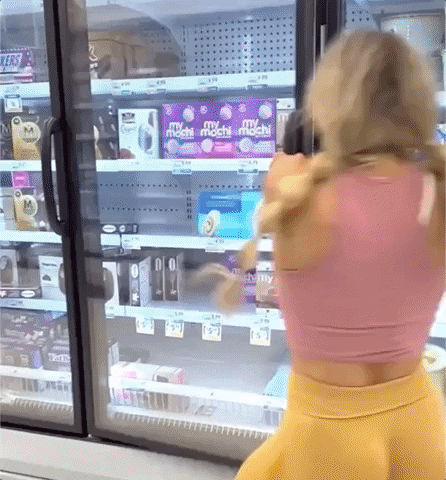 Ice Cream Snack GIF by My/Mochi Ice Cream
Giphy
Setting An Example...

"I got filmed and aired sticking a swab up my nose at drive thru covid testing."
"I had just declined to be interviewed at my car because I was afraid of getting someone sick."
"Test was negative, and my sister got a new pic for my contact profile on her phone."- idiotsavant419
Criminals Don't Ususally Wait In The Check Out Line...

"My friend was going to target with his mom to buy a tv."
"They stopped at Starbucks in the store."
"When the worker asked what the wanted he said "'he money in the register see' like an old timey gangster, then laughed ordered and payed for their coffee and went into target."
"While they were pushing their cart with a tv in it to the check out line the swat team surrounded them and arrested him for armed robbery.. was on the news."
"Got charged and everything."
"The first hearing the barista could not point him out and the judge threw out the case."- MACHOmanJITSU
Returning To The Scene Of The Crime...

"A guy from my high school stole Michael Jackson's glove from the Motown Museum in Detroit MI in early 90s."
"He returned it."
"I knew it had to be him, and yep, it was."
"I remembered him because he dressed like Michael Jackson every single day of school for years."
"He did it really well, too."
"He also didn't talk much."
"So, I was surprised to see him talking to a TV reporter about it."
"I hope he's doing well."- ATK80k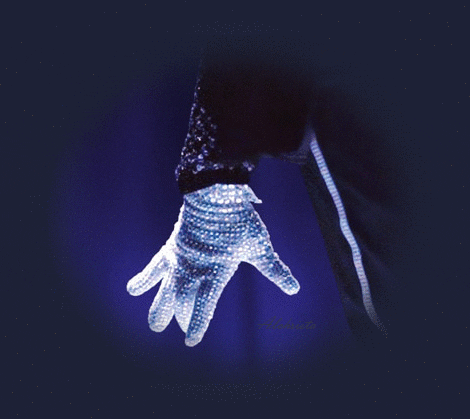 Animated GIF
Giphy
Some people crave their 15 minutes of fame and embrace it however it may come.
Others only hope that no one they knew happened to be watching their local news that night...
Even though they know deep down that all their friends have it on their DVR and are never planning to erase it...