I hate ghosts, even if it's Casper. My life is already stressful enough. I don't need to creeped out by spirits from the beyond. Shouldn't they be resting and basking in the glow of the great beyond instead of menacing the rest of us?
The paranormal seems to be consistently in unrest, which sounds like death isn't any more fun or tranquil than life. So much for something to look forward to.
Some ghosts just like to scare it up. It's not always like "Ghosthunters" the show.
Redditor u/Murky-Increase4705 wanted to hear about all the times we've faced some hauntings that left us shook, by asking:
Reddit, what are your creepy encounters with something that you are convinced was paranormal?
I can't definitively say I've come face to face with the spirits. But I have had some unsettling feelings in the dark. Shadows are just shadows sometimes, but who can be sure.
I hear it...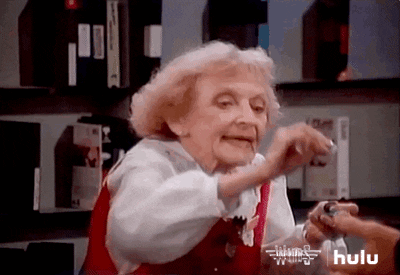 Nbc Wings GIF by HULU
Giphy
"I was helping my dad clean my grandma's house after she passed and I went in and was trying to find a song in my phone and before I could I heard a cough plain as day come from down the hallway where her room was. She died of lung and throat cancer it was pretty crazy."
Running Past...
"When I was 5 I remember getting home from my grandpa's birthday party. For context my mom was pregnant with my brother at the time, so my parents had already bought his crib. I woke up in the middle of the night to find a women in a white dress and long black hair standing over my brother's crib. I managed to wake up my dad so he could take me to the bathroom. When I got back it was still there. It was only until morning when it disappeared. Every now and then I see a glance of what I assume is that thing running past the backyard."
The Cat
"My best friend and his wife had moved to a new apartment. I came over to visit a few times, and each time I'd see the motion of a cat in my peripheral vision. Not the image of a cat, but a sense of how a cat moves. Anyway, one day I finally cracked some joke about the ghost cat in the place and his wife was instantly saying "See! See! I told you we had a ghost cat!"
"excuse me"
"I worked graveyard shift in a dementia ward for 4 years and it was anything but quiet. I was working with a nurse one night when we both heard a resident say "excuse me." We looked around and no-one was there. I checked on the resident in question and she was fast asleep in her own room. Many of us also experienced someone whistling in the ward late at night and one nurse even managed to catch a video of it happening. It was unnerving to say the least."
Clueless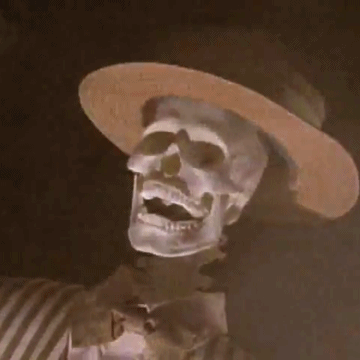 Skeleton GIF
Giphy
"I once saw someone short walk by me in my house. They walked into the laundry room which only has one way in. I walked into it behind them and they where gone. I thought it was my little brother but I went to his room and he was asleep. I still have no clue what that was."
- ImBolio
Now was everyone here positive they were sober? Just asking. Those are certainly spooky moments. I'd like some video footage please. Continue...
Reflections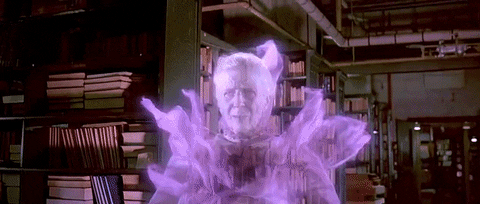 ghost library GIF
Giphy
"I was up at 3am when I was maybe 7 or 8. I looked out the window and saw a woman in a white dress run across my yard. I could see through her. She was transparent like the reflections on the window."
"you alright?"
"So, my work place is haunted. I was having a really crap day, and as a cleaner, it's normal that me and my co worker will be the only ones left at night. So I was standing on the second floor, leaning on the banister for the stair case, when I heard this male voice say in my ear "you alright?" Clear as day. I turned around so fast and nobody was there and it scared the hell out of me."
- Rex-the-
Watching Me
"I remember as a young kid I usually use to sit in my bed and watch tv with my room door open while the adjacent guest bedroom next to mine would always have the door shut. I always remember seeing that door fully open and close by itself multiple times a day very slowly and gently. Never really bothered me much now that I think about it… but there were other creepier experiences I had in the same house that made me feel uncomfortable like I was being watched."
Betsy
"I went to the Betsy Ross House as a really little kid in the early 90s. Normal house but I was confused why the tour guide never talked about the woman on the chair crying at the edge of the bed in Betsy Ross's bedroom. So I asked about it. No one else saw the woman at the edge of the bed. I figured it was just a wax museum since there was a wax statue of a man in uniform rolling bullets in the basement."
"Years later, I was looking at haunted Philadelphia tours to go on with a friend and the Betsy Ross House was on it. I was like "woah! I was there!" and looked into it some more. Turns out there is a woman at the end of the bed crying and a uniformed man in the basement that people have reported seeing. There is no way that 8 year old me would have known about either of these things."
hello kitty...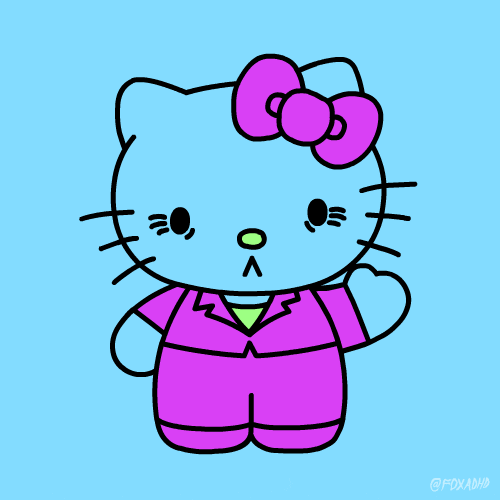 hello kitty lol GIF by Animation Domination High-Def
Giphy
"I had this hello kitty Balloon In my bed room, it had a string and weight on it. So it was late, I had the lights on just Sitting on my bed. The Balloon turns, faces my door, slowly floats into my hallway and turns and floats into my sister's room. To this day I am scared of balloons."
They are among us and they like Hello Kitty. I'm probably rattling the paranormal cages and they'll come for me next, but I'm ready. I feel like this thread has prepared me.
Boo!
Want to "know" more? Never miss another big, odd, funny, or heartbreaking moment again. Sign up for the Knowable newsletter here.
Keep reading...
Show less