Love is crazy. I've finally come to that conclusion. And marriage, you take your life in your hands and just throw caution to the wind in hopes of survival with that step.
When love falls apart, things can get real messy, real fast. And I've always been stunned by people's behavior when love subsides.
More often than not, it's like they become different people. Sometimes people are beset by tragedy and grief and sometimes people smile wide and move on. It's a coin toss.
But my favorite post divorce personality has to be the sudden super villain. Oh honey watch out for them!
Redditor u/hyperyog wanted to hear all the tea from the divorcees out there by asking:
Divorced Redditors, what is the craziest thing you or your former spouse did after divorce?
I once had a friend who burned her ex's house down when he wasn't home. He had started seeing someone almost immediately, so she thought, lemme set their sparks. Yeah, she wasn't well. Whatever happened to just a quick goodbye?
Swiped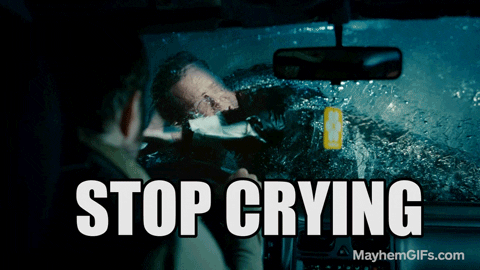 dean winters crying GIF by Mayhem
Giphy
"She removed the retaining clips for my windshield wipers, but put the wipers back on the arms. First storm after I got my car back from her, driver side wiper flew off the car on Interstate 40. Good times."
Sicko!
"He wrote suicide notes and put them in my kids backpacks for them/me to find. Then he turned off his phone and went to a coworkers house to play crib and have drinks.. all the while knowing I would be freaking out searching for him thinking he was in danger or worse. Thankfully my kids didn't see the notes and didn't know what was going on. This was just one of the many, many crazy things he did. Two years out and he just recently stopped showing up at my work and driving by my house at night."
A Sad End
"Died of a drug overdose. To be fair, her drug addiction was the reason for the divorce, so maybe that isn't too crazy."
"That's so incredibly difficult to have gone through. I unfortunately know the depths of this kind of pain, and while I'm sure the circumstances surrounding it are different, the loss that still happened is a tragedy. My condolences."
Bye Girl
"Stalked me for 5 years. Would make fake social media profiles to try to follow me (which I would block endlessly) and would try to find where I worked so she could talk to me. This lady cheated on me with 7 different men 2 months after we were married. I kicked her a** to the curb and made her sign the court papers."
"When we had our day in court she cried in the judges office while I just wanted to get this crap done. After, my dad was with me and he threw 50 dollars at her and told her to "change your freaking last name." Good guy Pops. I haven't seen or heard from her in about 5 years, thank goodness."
- Letharos
Take it All!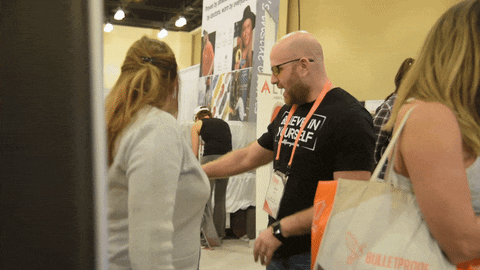 skin care spinning GIF by Primal Life Organics
Giphy
"I had an ex-boyfriend go through my apartment and take back every gift he had given me that he could find. Then he went in my bedside table and took the condoms. And the vibrator he had given me."
See now, when I'm out... I'm out! I don't want to see you, hear from you or know you. I wish you well in life, but please live it far from me. Anyone agree? Clearly not the people here. Let's continue...
For the Boy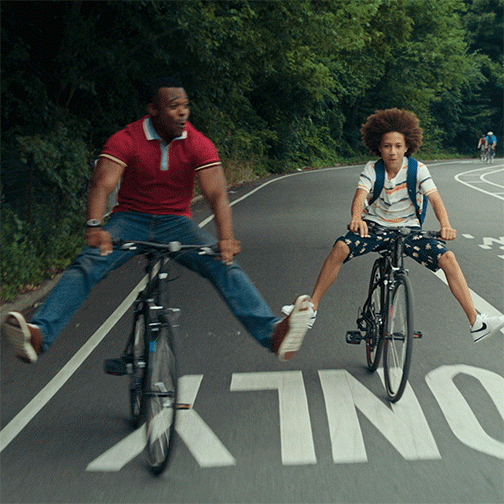 bicycling father and son GIF by NETFLIX
Giphy
"All I wanted was custody of my son, I gave her everything else except one of our cars. She fought me through 5 hearings, I won. She never came to see him again."
Dangerous Woman
"My ex cheated on me the week my mom died in the hospital. She spent a year and a half trying to get in touch with me. She would call my old work and make fake accounts trying to message me on FB. It was insane. She later sends a certified letter explaining she was sorry that she did what she did and that she aborted our child."
"Wanted me to meet her somewhere so she could apologize face to face. She already married some other guy that she had children with and was still trying to get in touch with me. I never understood her."
- orstius
Be Gone
"After years of telling me she wanted a child, that she wanted to be a mom, that her life's dream was to be a stay at home mom, she got pregnant with the first guy she slept with while we were getting divorced and put the kid up for adoption even before it was born. This was a long-standing thing with her, she always wanted something (car, house, dog, cat, marriage, etc) and the second she got it she immediately hated it."
The "Actor"!
"Called me and pretended he had been hit by a car while we were talking. He even tried to voice the crowd that had gathered around his "body." God-awful acting, but pretty funny listening to him try to mimic a woman's voice. Points for trying to be inclusive, I guess."
"I think he was trying to get me to re-live my trauma of being on the phone with a friend who actually HAD been hit by a car while we were talking. Too bad he didn't realize that hearing the real thing is worlds different than hearing a dumba** try to act it out."
Money Blues
"I was sending 600 dollars a month to support my daughter because she's the only thing I give a sh!t about. My ex texts me and tells me I need to be sending 1200 a month because she's broke and can't pay her bills and I should feel guilty about it. She left me for another guy while I was on deployment I told her to go screw herself--call my lawyer."
Pop Off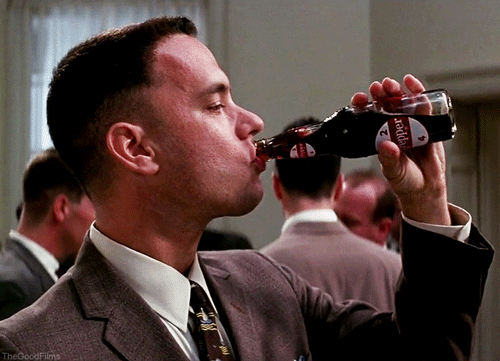 Tom Hanks Drinking GIF by The Good Films
Giphy
"Took the sodas from the fridge as he walked out the door. Dumfounded."
See, I blame Alanis Morissette and her "Jagged Little Pill" album. All I'm going to say is... the secret song. I think she gave people ideas. (I love that song) Y'all, seek therapy if you can't shake people. When it's done, let it be done.
Want to "know" more? Never miss another big, odd, funny, or heartbreaking moment again. Sign up for the Knowable newsletter here.

Keep reading...
Show less
We're never that surprised when we encounter people who are lackluster at their jobs. Bad waiters, rude customer service people, dishonest contractors, or inept colleagues abound throughout daily life.
But it's interesting that we expect to encounter that kind of ineptitude far less with certain professionals.
As an example, look no further than the world of mental health. The role of a mental health professional seems to denote such a knack for empathy, patience, and social tact that we're stunned when someone says or does something wildly unprofessional--or downright mean.
Nonetheless, there are problematic people dotting every professional realm, and the mental health sector is no exception.
Some Redditors offered up their finest examples of dreadful mental health care interactions.
Physical_Philosopher asked, "People of Reddit, what is the worst thing a therapist, psychiatrist, or mental health professional has ever said to you?"
Plenty of Redditors came bearing stories that were so bad you may struggle to believe them. These mental health professionals managed to say the most hurtful thing possible at just about the worst time.
The examples were almost cartoonish in how unkind these professionals were.
Salt in the Wound 
"I was dealing with a lot of family issues at the time and my ex had just broken up with me that week so I was taking it fairly hard."
"My therapist said 'it's because they found someone better' and when I said no and tried to explain she just dug in deeper that my ex had dumped me because they found someone better than me."
-- sgrmw
Suddenly, a Brainstorm Session for Insults
"14, telling my shrink about how I was bullied in school."
" 'Do they make fun of your nose?' "
" '...nnnno....?' "
"And that's how I found out I have a big nose."
The Exact Wrong Outlook 
" 'You'll never do an important job like doctor, veterinarian, firefighter, lawyer, conselor...You'll probably end up in a Walmart for your whole life.' "
"I was 8 years old and still remember how mad my parents were lol."
Some mental health professionals were simply too absent to be of any help whatsoever. These people may not have done anything outwardly mean, but their distant, neglectful demeanor hurt just as bad.
Mourning Snooze 
"Nothing. She fell asleep in her chair while writing notes....I was talking about the death of my parents. I was 16. Never went to another therapist" -- Papismurf101
"After reading a few of these I'm convinced some therapists get there education on a milk box. Flipping heck. I'm so sorry that happened to you." -- illthinkofonel8er
When Word and Deed Do Not Align 
"When they say things like 'okay I understand how you are feeling thank you for telling me' but proceeds to ignore most of the things I've said. -- PrestigeZyra
"Ugh I hate that. Sympathy is not Empathy."
"Rephrased: 'Based on what you've shared, I think I'm starting to understand what you have been through. Thank you for telling me. Now you said X, would you like to explain that further so I can better understand?' "
"It's called motivational interviewing and that specific technique is 'reflecting' and 'clarification' to ensure the client is able to fully explain their meaning without the provider 'assuming' anything or ignoring the person's statements." -- jhorry
Proven Wrong Almost Immediately 
"Go back to work, you'll be fine, you don't need different meds."
"3 times being sent home and psych ward visit later" -- BalancedJoker
"let me guess, diagnosed with depression (unipolar). prescribed an SSRI type antidepressant. turns out you have biploar depression and without mood stabilizers the SSRIs sent you into a strong manic episode." -- SecTrono
Finally, some people's therapists had bizarre hot takes that they just couldn't let go of. They introduced theories to explain a patient's situation, and gladly turned a blind eye to any realistic evidence to the contrary.
These mental health professionals treated the session more like a debate than a healing space.
Doubling Down 
"I had a psychiatrist who was convinced I was anorexic even though I wasn't."
"It really sucked because my therapist and my psychiatrist worked at the same company and they had a policy where they don't help people with eating disorders."
"So even though I went to a specialist and they confirmed I didn't have an eating disorder I was still banned from that facility and lost my long term therapist."
-- assainXD1
Throwing Shade on a Healthy Habit 
"I use my creativity with art and craft as both a coping skill and as something that gives me extra purpose in life."
"A psychologist told me that doing so is maladaptive. I didn't go back."
-- BlackCaaaaat
Wut
"Had a therapist tell me that my soul, long before I was born, chose my parents and subsequent childhood abuse so that I could learn from it."
"By this logic, of course, the abused person is always in control and the abuser is helpless. Argue with that logic. Needless to say I never saw her again."
I'm sure there are even more stories out there, and so many egregious comments not included in the list. It's sad but true: some therapists can't help but get in the way of the healing.
Here's hoping you never have any run ins like these.
Want to "know" more? Never miss another big, odd, funny, or heartbreaking moment again. Sign up for the Knowable newsletter here.
Keep reading...
Show less
Trauma. Such a simple word. A simple word shrouded in so much difficulty and pain. When trauma goes ignored and untreated, it festers and grows into many manifestations. One dark manifestation is depression. Everyone, and I do mean everyone at one time or another has suffered from depression. It's unfortunate that there is still such stigma attached to it. Right now the world is in a collective depression and often it's impossible to finds ways to cope.
Redditor
u/Lainnnn
wanted to see who would be willing to share with the world some ways to stay motivated, in the darkness by asking...
Depressed people, how do you motivate yourself to do things, even small tasks? [Serious]
Many people have always suffered from seasonal trauma so this time of year can often be more difficult and this follows the darkness that can mar the holidays. I've had depression all of my life. Mine has nothing to do with a time of year, just everyday in and of itself. Sometimes it conquers me but often I've turned the tables. One breath at a time. They following people seem to understand my method.
Bot Movement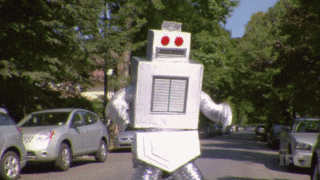 maywa denki robot GIF
Giphy
I pretend that I'm a robot to do very small singular tasks at a time. I really get myself into the mindset that my own motivation doesn't matter at all.
Trickster
I have found a way to trick me into doing stuff: If I'm lying on the couch, basically feeling like complete crap but I know I should rather go buy groceries and cook a meal I tell myself: I'm going to feel like crap no matter what. If I continue lying here, I'll feel like crap, if I go buy groceries and cook, I'll feel like crap. The only difference is that doing stuff and being active will probably help me long term.
So if I'll feel crappy no matter what, I might as well do the thing that will help make me feel better eventually. It kinda helps me to deal with the crappy feeling and I can get myself to do the stuff I should be doing. Doesn't work all the time but often enough.
Slowly
Today I skipped class and just stayed in the shower. And since I was in there anyway I slowly picked up shampoo, slowly washed my hair, etc and just kept moving through my regular wash day routine as if I didn't have somewhere to be. It needed to be done and I knew I'd feel a little better and like I accomplished something.
Simple First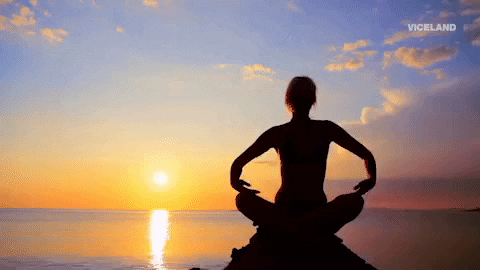 Chill Yoga GIF by MOST EXPENSIVEST
Giphy
If something is worth doing, it's worth doing poorly.
A perfect example is brushing your teeth: Haven't brushed your teeth in months? Just go to the sink, stick the toothbrush in your mouth, and scrub for a few seconds. Don't aim for perfection, just give it a half-assed attempt for 5 seconds.
You'll start to build a habit of brushing, and you'll start to brush better every time.
And also, do things one step at a time. Getting out of bed does not equal you needing to clean the entire house, but maybe that coffee table needs to be tidied up a bit? Maybe toss the dirty dishes in the dishwasher, but it doesn't need to be run today.
Point is, you're doing things that have positive rewards to them. You'll start to see those rewards as something you want more of. Eventually, cleaning will become less and less of a chore, and more about keeping the things you have clean and nice looking because you actually like them.
Wallowing in bed really is counterproductive, but wallowing in bed one day isn't something to beat yourself up over. Learn to forgive yourself and keep reminding yourself that bad days are ok to have.
Things are going to get better.
It's amazing how many of us are walking through each day with the similar weight holding us down and rummaging through our psyches. At this the internet allows us to talk with a little anonymity. For those of you who can't afford therapy just yet or are too bashful, save this thread, I think you'll find many of these suggestions useful. For instance...
Minimal Ways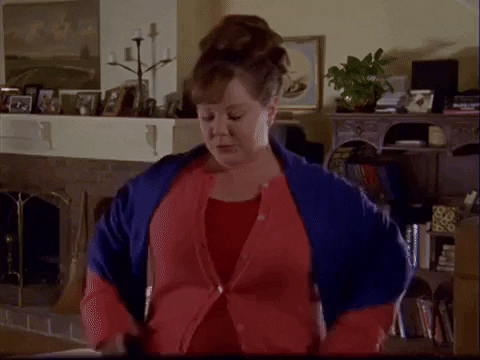 trying to calm down season 1 GIF by Gilmore Girls
Giphy
Another thing for me - is minimize things you are responsible for. If you have a hard time keeping things clean - it is easier with less things.
I just had to do a huge skincare/makeup purge and I had been holding onto expired things and feeling guilty about the money I spent. I forgave myself and threw it all out and then treated myself to the replacements. I'd rather spend more on things I care for and enjoy than have lots of mediocre stuff.
Fives
Celebrating the little things. I'm currently trying to do "five a day", and to nondepressives, they probably seem tiny but to me they are huge.
Like today I got showered, got dressed, made a lunch from scratch, went for a walk and put some laundry in the washer (bonus point, its hung up too!). Whoo, successful day!
Do the Dishes
I honestly just try to make the next hour, next few minutes, whatever amount of time, better for my future self. Lots of "I'll be glad I did this" even simple things like cleaning ONE mug at night so I don't have to clean it for coffee & don't feel SUPER pressured to just do all the dishes right when I wake up.
Peasant Plan
I play 'medieval peasant' so I have to physically react like a medieval peasant to everything in my house that I use.
Use an electric toothbrush? I have to wonder at the magic. Clean running water? I have to shriek in joy, now I won't get the plague! Food in the fridge? Oh my life is bountiful! Automatic lights in the building? Ah!
The light knoweth when I doth move!!! Plants on the windowsill? They must be thirsty have a drink, oh my what a beautiful pot this must be sorcery!
People look at you like you're crazy but the confusion on their faces is worth it and medieval me is very pleased with my life.
Pay Up
I have a little mason jar, everytime I do something, exp; eat breakfast, take a walk. I add a dinosaur to a jar, I also use this for self harm as well, if I haven't hurt myself in a week, I get to add in some dinosaurs. It makes me super happy when I drop in a dinosaur and hear it * clunk * together with the other ones.
Faith and...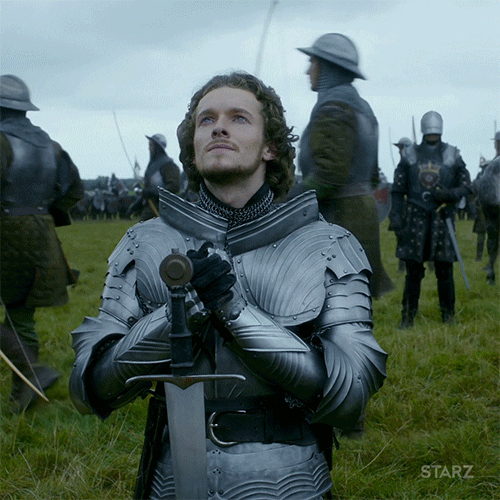 scared season 1 GIF by The White Princess
Giphy
Hope. That some day it's all gonna be worth it and you might thank yourself for not giving up today.
This is all a lot to process. But it's a good process. Process in and of itself helps me and keeps me moving forward. Remember the only way is through, not over. Trying to always get over will only ever lead you back. So come back here and reread and go look up Brené Brown. You're welcome. ​
Want to "know" more? Never miss another big, odd, funny, or heartbreaking moment again. Sign up for the Knowable newsletter here.
Keep reading...
Show less
Life with depression can be exhausting. It's so much more than just being sad sometimes - and living with clinical depression means knowing that the dark and heavy "episodes" are always at risk of coming back.
For those people, knowing how to navigate through and potentially out of those episodes becomes a vital life skill.
One Reddit user asked:
What pulled you out of a depression?
So let's take a look at what works for some people.
A Change In Scenery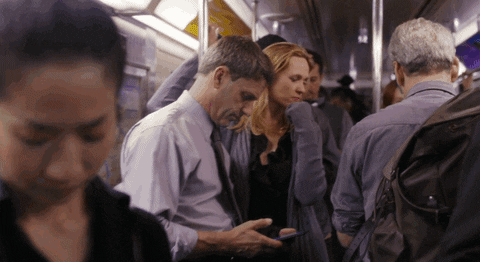 happy unbreakable kimmy schmidt GIF
Giphy
I moved to the other side of the world and got rid of someone out of my life that caused it. Travelling helps for me.
- EvoDevs
I ended up in a pretty bad place a few years ago. Told my work and family that I needed a break and moved to NYC for three months. Fortunately everyone was very understanding and I think the change may have saved my life.
Definitely feel this. Changing you place, routine and situation all at once can remind you that life can be new and interesting. Also, trying to survive in a new, strange place helps put things in perspective.
Medication
Medication.
Turns out that all the positive thinking and therapy in the world isn't worth a damn if your brain is legit dysfunctional... but managing the root of the dysfunction works gems.
All of the other answers when I posted this were along the lines of "I just thought happy thoughts and all the bad went away!", and generally pooh-poohing chemical treatments, and this was a response to those. You should always take a look at other solutions before taking the medication route, as there are risks involved in taking such medications.
But when it's what works for you, there is no shame in using medication to manage your depression.
- Chordus
A Furry Little Reason
A long time ago, I was unemployed in a foreign country. There was a bad recession and a lot of nepotism, I couldn't get the most basic of jobs that I was well qualified for (I was fully eligible to work there). I know what you're thinking and I thought it too - after a while, if NOBODY will hire you, surely, THEY aren't the problem, it's you, you're the worthless one? It got pretty bad. Ok it got really bad. My whole sense of self was shot.
So anyway I was pretty depressed. I tried medication but it didn't help, I guess because I was depressed about the situation and that didn't change.
Then, one day, we were visiting friends of ours in a smaller city, and they mentioned that friends of theirs had found a puppy. A Labrador puppy. Did we know anyone who would like a Labrador puppy?
I had Labradors the whole time I was growing up. I looked at my husband and said "I need the Labrador puppy"

He wasn't keen at first. I wore him down. We were in town for a soccer game, and I wouldn't shut up about going to see the puppy throughout the whole game. He agreed to go see it just to get me to let him enjoy the game. By then I knew I'd won, because he has a soft heart and the minute he saw the puppy he'd agree we were going to take it.
I was right. Also the puppy was even cuter than I thought - I'd assumed it'd be a black lab mixed mutt, and probably female. The puppy turned out to be a beautiful male yellow Lab (males tend to be a little more predictable in terms of personality, in my experience)
So we got a puppy. And first order of business was training it. And as he got older I needed to give him so much exercise! Every day we had to go to the ocean to play fetch or he'd drive me insane! I kind of knew I needed some external force to give me a reason to get up in the morning, but it worked so well.
The puppy is 11.5 years old, now. He's always been there for me, for us. When we had our daughter he was glued to me as moral support through every night feed. He's amazingly perceptive. When I'm feeling a bit down he totally knows. He's been glued to me again since I lost my job. He's a good dog, and although we gave him as good a home as we could, I think he gave us so much more.
Weeding Out The Problem
A solid friend group, is what kicked me out of my depression within about 6 months. It's been 7 years since I was depressed and I don't smoke anymore. but I can safely say I'm alive and happy today because of marijuana.

- empleezu
The College Crash
Leaving college. Honestly f*ck my college. They couldn't care less about your mental health.
My "prestigious" university was know for being a rat-race hellhole. They had one therapist that always said he couldn't help anyone and referred people to a psychiatrist or private therapist. Lol.
Anyway I'm finishing this month and I can already feel the depression leaving me.
- haptoh
Work It Out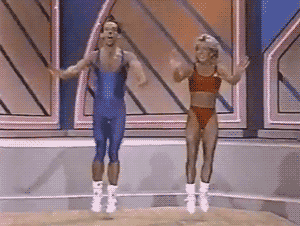 Aerobics GIF
Giphy
Exercise. Any form. Whatever works for you. Even just walking. Its basically a cheat code for the brain.
I only learned this recently.
I've had depression since I was in my early teens due to a medical diagnosis that forced my parents remove physical activity from my life. I lived a very sedimentary and depressing life for 10+ years. Depression made me think that this was normal and I never bothered trying to fully fix it. Sure, I'd throw medication at it. Did some therapy and saw a psychiatrist. But none of it ever seemed to stick so like someone with depression normally does, I accepted that life was not truly worth living.

About two months ago, I made a conscience decision to change my living standards. Started off with a walk down the street, moved onto walking around the whole neighborhood, to walking 5 miles, and now I'm running, biking, and kayaking. The change in how I feel is absolutely a breath of fresh air.
Since that original medical diagnosis, I never wanted to wake up in the mornings. It just wasn't worth it. Now, I'm waking up, excited for my day, and the thought of wanting to die is a thing of the past. I'm working normal hours, my anxiety has lessened, socializing is easier, and I'm just overall HAPPY. Exercise is a priority now.
Bonus to all of this - depression made me miss out on so many fun things in life so now, in my late twenties, I'm experiencing so much new stuff!
More Controlled, Less Reactionary
Time.
Mine stemmed more from an obsession; but as I had stuff to do and went through different interests, it just got buried under it all.
Moreover, time made sure I got desensitized to the shock of it, so when it creeps up in my mind from time to time I'm able to think about it in a more controlled and less reactionary way.

Time.
I was depressed for around a decade. I just lived with it with patience and acceptance. With more life experience it gradually dissipated. Not to say I didn't try lots of things, but it was really about having a different mindset that vanquished it.
I think growing older with more confidence I cared less about how others perceived me and changed how I perceived myself. I used to hold other people's opinions as higher than my own (depending on the person). It's hard to know that at the time but looking back it seems obvious.
A Depressant Doesn't Help Depression
The big one barely mentioned here so far is to stop drinking alcohol, or at least drink a lot less of it. It's not even the depression while you're drunk that's the problem. It's that you remain more depressed long afterwards when you're sober, leading you to want to drink again. Medication and exercise help too, of course.
- Zolo49
Run Physically Or You'll End Up Running Mentally
Running is the only thing that gets me out of my negative headspace. Chills my anxiety and bad thoughts that lead me to hopelessness.
Currently paying the price right now for neglecting running as of late cause I'm so busy. I'm laying in bed filled with stress cause I can't sleep due to shit I need to do this week.
- emeryz
I also used to walk a lot during spring & summer, and it made me feel a little better indeed. But summer is over now, and the weather is already bad in my country (NL.) Plus now it gets dark early outside, so I lost the motivation to walk over the past few weeks - and I got the same issue as you that it keeps me up at night for houurrrsss + anxious when I don't move..
- Izzy9595
Micro
Micro dosing mushrooms....nature's anti depressants. I take a tiny bit of psylocibin every few days. I don't hallucinate or get high from them as they are such a small dose. Just start feeling more connected, less stressed and more creative.
It took a couple/few weeks to kick in. I just started noticing things were not bothering me as much. I just felt more connected to people and nature around me ....also so grateful to be alive and witnessing everything; staying present.
I feel much better ...have been doing this for approx 5 months.
Want to "know" more? Never miss another big, odd, funny, or heartbreaking moment again. Sign up for the Knowable newsletter here.
Keep reading...
Show less
When we are in a valley, depressed, anxious, or feeling hopeless, it can seem that things will never improve again. It feels as though that destroyed self-image and total lack of motivation is a permanent state.

Truly, it's a sense of total doom that arises from a mixture of both internal and external circumstances.
But we can get out of there. We can leave that place. People have been there and ascended. It's possible to resurface and rediscover joy, to access feelings of pride and gratitude that seemed gone forever when down in the valley.
What pulls a person out of the hole, however, is variable. Different things work for different people. Some need interpersonal connection and love. Others need to forget themselves in an ongoing task or action.
However it happens for people, their stories remind how entirely possible it is to get back in the saddle.
panicdotjpg asked, "What broke you out of your lowest point in life?"
Want to "know" more? Never miss another big, odd, funny, or heartbreaking moment again. Sign up for the Knowable newsletter here.
Keep reading...
Show less