Until we're in a situation, we'll never really know how we'll react.
I have been in this scenario, though.
Sex matters. And people rarely want to admit how much.
But sex isn't a lifetime guarantee.
It fades, as does love.
It's important to speak about it.
It can be a fixable situation.
A relationship without sex may not be the end of the world, but it's definitely a sign that something is off.
Redditor Deviant55 wanted to talk about physical intimacy in relationships, so they asked:
"How important is sex to you in a relationship? Could you be with someone you love even if sex was off the table indefinitely?"
I learned how much sex matters in my last relationship.
Once I wasn't interested, it kind of killed everything.
Forever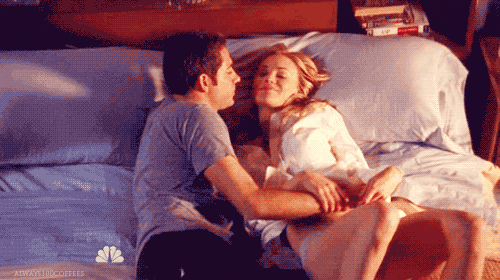 GIF by moodman
Giphy
"When my wife of 30+ years became too ill for sex to be even remotely interesting for her, I certainly did not end the relationship. I loved her and I took care of her until she died. No other course even occurred to me."
fvillion
Frustration
"When I met my wife we couldn't keep our hands off each other. This lasted a few years. I was in my mid-twenties when we married. She developed a chronic medical issue. I've gone twenty years being sexually frustrated. There are stages and phases to this."
"What I came to realize is that I love my wife. Yes, sex is important in our relationship. But I would rather have her in my life with no sex than have sex without her."
"The thing is, I love her. She can't help her situation. I can't help it. One deals with it. Marriage is more than sex. It is building a life and memories, raising a family, and loving each other regardless of the challenges life throws our way. But sex is very important. It helps keep the closeness and the emotional bond. But it isn't the only thing that does that."
QuietusNoctis
I Love Her
"It is complicated. I am in a near-sexless marriage. The wife needs antidepressants to function. And it kills her libido. So usually it is four to six times a year. My libido rages. And yeah, it sucks. I dream of more sex."
"But I love the chick. She loves me to the moon and back. I'm not willing to sacrifice her love so I can try dating again. Divorce rates these days? And I found a woman who more than tolerates me, she loves me. I'll stay. And not to be crude but yeah I masturbate. A lot. She doesn't begrudge me that. Occasionally she even encourages it."
"She went off her meds for a while. And man did we do it. But she was a mess. I need her healthy more than I need a shag. We travel together. We enjoy each other's company. We actually like each other. I could claim that it is hell, but I choose to see all of the good I am blessed with."
painthawg_goose
Heartless
"Quite important. But I think it depends on where you are in the relationship. I've been married for 10 years. I have kids. If my wife suddenly couldn't have sex with me for some reason -- illness or injury or something -- I'm not divorcing her over it. That's heartless."
"Now, if she just decided we weren't ever having sex again because she didn't feel like it, that'd be different. Or if I was just starting to date someone and they told me they'd never have sex, I probably just wouldn't keep pursuing the relationship. Plenty of people out there who will."
Arkhangelzk
Necessity
"It depends on the circumstances. I LOVE doing it with my man but I love his heart and soul more. If we had to stop having sex for medical reasons or something I'd definitely stay with him and stay faithful. If I was single, I think it's unlikely I'd start a new relationship knowing it would be sex free."
Fit_Technology8240
Heart and soul is just as necessary and hot and sweaty.
At least a lot of people recognize that.
Percentages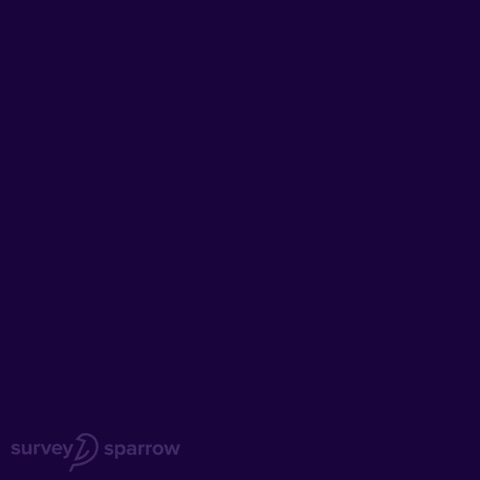 Giphy
"Sex life is 10% of a relationship when it's good and 90% of a relationship when it's bad."
jakovichontwitch
"The other way I've heard it put is that sex is like the bathroom in your house. It's not the only reason you bought the house, but if it's not working it's a big problem."
molten_dragon
Age Related
"50-year-old here married for 27 years. It's not important. It was important when we were younger but honestly, if sex wasn't possible I would still love my wife and really nothing about our day would really change."
​Kantforall
"I've been reading these comments and wishing that everyone's age was flared on their post because I sense that there are a lot of under-60-year-olds. I am older than my wife but she is starting menopause and I can see the writing on the wall. Not super thrilled but I love her completely and understand. The real intimacy is in how we still (and will always) want to sleep touching each other and waking up next to each other."
caffeinated-hijinx
Kiss Me
"I honestly considered this before. I absolutely adored this guy. It was like a child relationship; we'd kiss and cuddle and hold hands and things, but he wouldn't have sex with me, nor would he commit properly. Any time we came close to sex, he'd go soft or back off."
"I couldn't understand it, wondered if I could keep doing that. My sex drive was wild. Why kiss and the rest but not sex?"
"Then one day he told me he was in love with me and asked me out properly. I said yes there and then, had a wonderful day with him, but when I went home, I was left questioning if I could possibly live without sex. I decided that yeah, I loved him but it would be tough."
"We had sex the next day. So yes, I think I probably could."
Adventurous_Train_48
Touchy/affectionate...
"It's very important. I'm a very affectionate and physical person and touch/caresses and anything physical is one of my love languages. I couldn't function with someone who is the opposite of me or who's uncomfortable with how I am. I already was in a relationship with someone who wasn't that touchy/affectionate and it created frustration for both of us."
Borboleta77
Don't Look at Me
"I am in a sexless relationship. He has erectile dysfunction and I really don't like sex in general. I'm really uncomfortable naked or even vulnerable. I'm shy around him despite the relationship being 10 years nearly, I'm even shy around my family and friends. Everything about sex makes me feel so embarrassed, and I feel nothing but negative feelings when I used to be sexually active. Not through choice of partner, I just hate that sort of attention."
NucularOrchid
Definitive!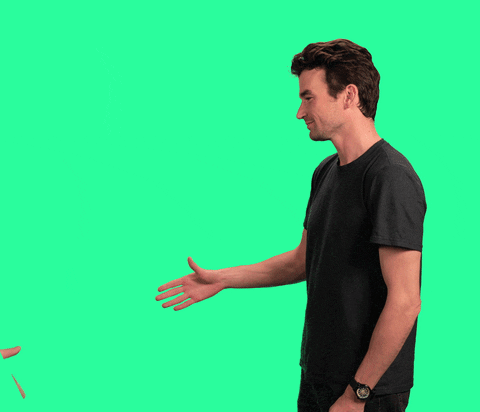 Shake Handshake GIF by Originals
Giphy
"10/10. Sexual incompatibility is a deal breaker!"
oeeiae

Sex is important but not everything.
Until it is everything if it becomes an issue.
Good luck couples. Open and honest communication is key.
We've all had experiences which left us sad or despondent.
A friend moving away, the loss of a pet, missing out on a promotion.
While these experiences often result in our feeling the need to drown out our feelings in some capacity, we know deep down that we'll eventually bounce back.
Some experiences, however, take a bit longer to recover from, if we manage to recover from them at all.
The sort of experiences which, for lack of a better term, break us.
Redditor Vanguard2002 was curious to hear from people who went through experiences that truly broke them, leading them to
ask
:
"What's something that mentally and/or emotionally broke you?"
The Death Of A Spouse
"My wife's death."
"We both knew her cancer was terminal from the beginning, and I had seven years to make my peace with that."
"As the end neared, I assured everyone I'd be fine."
"Despite all that, seeing her stop breathing was a total shock to me."
"And I even knew she'd die that very night."
"When you've been with dying people, you can tell when it's their last day."
"It's been six years, and I'm still grieving her."- jefuchs
A Child With Substance Abuse Problems
"My oldest son became addicted to opioids and ODed in our home 4 times."
"The first time our youngest found him from the death rattle sounds. I'll never forget giving him CPR."
"I'll never forget an OD that put him in the ICU, non responsive with a breathing tube due to heart atrophy."
"He is 2 years now sober with clinic MAT help and his own tenacity."
"We are all scarred for his time in active addiction but time is letting this wound heal."- level 1pnutbutta4me
Death Of A Grandparent
"I could honestly give a lot of things that have f*cked me up, but I've bounced back from most of them."
"The one thing that broke me entirely last year was the death of my grandfather."
"He'd had a stroke around April 2021."
"April 1st, 2022 he had to be rushed to the hospital."
"I dropped everything to go see him."
"I'd been pretty close with him growing up."
"My grandparents raised me and my sister and he and I used to go to Gettysburg together a lot."
"He was in the hospital all of April, with declining health."
"We would visit all the time."
"He developed sepsis, and we wanted to move him to hospice, but by the end of the month even moving him would probably kill him."
"April 28th, it was my first week at a new job and my aunt texted that we should all hurry over to the hospital because they didn't think there was much time."
"I left work and stayed at the hospital with my family all day."
"The nurses let us break Covid protocol and all stay in the room as long as we were quiet."
"We all had gowns, masks, and gloves anyway because he had sepsis."
"At that point, he was practically in a coma."
"We thought he would pass that day but he didn't, and when it came time for me to leave I knew it would be the last time I'd see him alive."
"I sobbed so much I almost threw up, and it was almost impossible to drag me out."
"The next day, he was gone."
"The following week was the funeral and viewing."
"The viewing broke me too."
"I cried so much those days, especially when we had to close the casket for the funeral."
"We all left little things for him to be buried with."
"Cherry chapstick, Guinness, and a little alligator plush I'd brought."
"I have the matching one."
"He always used to say, 'See you later, alligator' and I would say, 'After a while crocodile'."
"So now I always tell him 'See you later, alligator' at his grave, as that's what I told him before he died, and before they buried him."
"April 29th this year will mark the first full year he's been gone."
"I've never handled death well, so it still hurts a lot."
"But he was in so much pain, and I know he went peacefully and he's not suffering anymore."
"He believed in Heaven, and that's where I hope he is."- Appropriate-Fox2381
Death Of A Parent
"Hearing my mom ask if it was going to hurt to die."
"Few mins later she took her last breath."
"Squeezed my hand and a slow release."
"Am I okay?"
"Nah."
"A year and a half later I'm still not."- Mysterious_Window575
"I was in therapy and was nervous about my child's upcoming birthday party because of serious anxiety issues."
"She told me to imagine the worst thing happening and when the party is over I would realize everything was ok."
"Day of birthday party I received an out of state call from a coroner."
"My mom was found dead in her apartment."
"An investigation occurred but it was determined she had a diabetic episode, hit her head on the kitchen counter, bled out and died."
"An hour later my friend arrived, hysterically crying indicating she just got a call HER mom died."
"I was numb and broken."
"Life has never been the same since."- EverywhereINowhere
Finding Someone Died
"When I found my fiancé dead on the ground after I came home from work."
"I was 22 at the time and it broke me in all the ways."- caramelcoldbrew·
"Finding my twin brother dead."- No-Contribution-469
Illness In The Family
"Having a mother with schizophrenia."
"Such a tough illness for someone to experience, and tough on a family."- Eeahsnp18
When The Child Becomes The Parent
"Filing my dad's bankruptcy, getting him diagnosed for early onset alzheimer's/dementia, and being his primary caregiver."
"It completely reverses the father/son role in a way I was not prepared for."
"Better now, but still is heartbreaking."- Snoogles150
Misdiagnosis
"I was misdiagnosed for 2 years."
"Told I had anorexia when really I had Crohn's disease."
"It got to the point where my bowel ruptured and I was very, very close to death."
"2 years of being told this very, VERY physical pain was all in my head has caused endless knock on affects."
"I remember just laying there as the paramedics couldn't find much of a pulse and thinking 'I'm dying but at least I was right' which is all kinds of f*cked up."- goosedrinkwine369
Love Cut Short

"My fiancée died the day after we got engaged."
"She was fine, then sick, then gone in less than 24 hours."
"She died of meningitis."
"We spent an awesome day together while she was back in town from college and I asked her that afternoon."
"Later, she said her legs were going numb and her back hurt."
"We went to the hospital because they had just had a whole presentation about the symptoms of meningitis at her school."
"The doctor did some tests and said everything was negative l, so they sent us home."
"We went to bed thinking everything would be fine."
"I woke up sometime around 2am and looked at her."
"She was covered in sweat and turning blue so I picked her up and carried her to the car."
"We hauled @ss back to the ER, but she stopped breathing before we got there and didn't regain consciousness again."
"At least I was holding her hand the whole way."
"The doctor did say they got her heart started a couple of times, but all of her organs failed, and her body completely shut down so they had to call it."
"Later, they asked if I wanted the ring."
"But they said they had to cut it off because her body had swollen so much."
"I told them to keep it because I wouldn't have been able to handle what it meant if it was in one piece."
"I'm as alright as I get."
"Lately I've been thinking about our first days more than the last one."
"It's hard to tell if that makes it better or worse, though."
"Relationships are hard."
"Anytime things get too good; there's a compulsion to pull away for self-preservation."
"There's no making it through of another round of that."-
fronkenstoon·

Some experiences are so painful that the very thought of moving on seems impossible.
Next time you find yourself struggling to get out of bed, however, always know that even if you have trouble finding the words, there are always people eager and willing to listen.
I have depression. It's not overwhelming, and it's not something that I use to define myself, but it's there, and there are times when it hits me, and it's debilitating.
Not everyone understands why I have depression.
They think that because I have a good life with wonderful friends, a great family, a good job, a nice place to live, and no huge problems I have nothing to be sad about. They don't understand that depression isn't just sadness and that having a good or bad life has little bearing on whether you suffer from depression or not.
Depression isn't the only mental disorder that isn't widely understood. Even the way people with mental disorders feel in general aren't widely understood.
Thanks to one Redditor's great question, Redditors with mental disorders shared what they wish people understood about them.
It all started when Redditor demalejo asked:
"People with mental disorders, what would you like people to understand better about your condition?"
Fatigue
"It's tiring. I'm tired all the time. The amount of effort I have to put into being a functional adult is exhausting. Everything is difficult. Nothing is easy or simple. I'm just so so so tired."
– legoclover
"Yo. Right there with you. Living is exhausting. The weight of it just seems heavier and heavier each day. State of the world is NOT helping."
– Redheaded_Loser
Don't Worry, Be Happy
"Extreme existential anxiety. People say, "Well, you can't change anything, anyway, so why worry?" ...THAT'S WHY I'M WORRIED! IF I COULD CHANGE IT THEN I WOULD JUST DO THAT!"
"I'm much better now, but good Lord."
– newyne
"This. Having debilitating anxiety is so f**king tiring. Every time I stop to think about it, I'm just hit with this wave of "wow imagine what I could do if 70% of my energy wasn't going towards overthinking, panicking, and stressing.""
– reefered_beans
Take "Quirk" Out Of Your Vocabulary
"OCD isn't a quirk and you wanting your counters nice and neat isn't a symptom. Constant thoughts that I can't stop and cause a lot of distress are the problem. My house is a dang mess and I really don't care. But needing to say goodnight to my pets in a certain order because they might die if I don't is an issue. Also having distressing and disturbing thoughts that pop up randomly such as sexual, violent, or grotesque thoughts that are not my thoughts and don't align with my beliefs or values. It's not quirky. The only thing relatively quirky is when I twitch or shake my head to erase the thought like an etch a sketch"
– polkaspot36
Not Always As Bad As It Sounds
"My official (along with half a dozen other diags) is "Bipolar II, mixed, with psychotic behavior" which made me super uncomfortable at first because, you know... connotation everyone has with the term psychotic. It took me some time to accept that particular part."
"Sometimes they get really bad, but 90% of the time my hallucinations and delusions are pretty mild to the point it took me ages to figure out that's what was going on. Mostly visual and auditory, occasionally other things. For visual, I see things move that don't or aren't there, especially shadows. For the auditory it's usually more muffled like if someone was having a conversation in the other room or left a TV or radio on. TV on in the same room I'm in helps drown out the noises and gives enough of a visual distraction to help.The delusions I can usually recognize on some level that's what they are, but going through them is awful because I can't logic my way out of them and convince myself that's all they are. This awful cycle of "this seems farfetched, it's probably a delusion... but what if it's not? But it doesn't make sense and here's why.... but what if it actually makes PERFECT sense?? Here's everything that backs up this being absolutely 100% real and here's everything that proves what you're saying to disprove it is wrong." Just have to ride them out."
"Medication, nearly two decades of therapy, and a whole massive toolbox of coping mechanisms and I'm okay more often than not. Though it has gotten bad enough in the past to have a rough crisis plan. Figure it's better to plan for a worst case scenario and give trusted people an idea of "this means it's getting bad" and steps I'd like them to take if I can't recognize I'm at that point."
"Another thing I wish people understood about bipolar is it's not really an instant switch in mood but longer term episodes of extreme highs and lows. And that the highs and lows look different than what most people imagine, too, particularly the high/manic episodes. I think depressive episodes are pretty obvious to most people nowadays. But manic is not just lots of energy and feel-good happytimes. It can be incredibly destructive and even dangerous."
– CalamitousCass
Look It Up
"The difference between "psychosis" and "psychopath." I see and hear things that aren't there. I don't have daydreams about putting you in a microwave. Learn the difference."
– Sethrial
It's Not About Focus
"The ADHD brain is physically and chemically different than a "neurotypical" brain. The thing is, without neurodivergencies like ADHD, ASD, etc., advancements in science, technology, even economics and agriculture, would not have evolved to the level we currently have."
"I also want to add, it's BS the way people treat people with ADHD. As prolific as it is, and with all the research and growing understanding, they're still told "if you'd only focus", "you can hold still if you really try", and other crap. ADHD can be disabling and has an effect on every part of someone's life. Quit writing them off."
– MoJoHusband
Everybody Hurts
"That every time I am angry or upset, it's not "just my [insert relevant mental illness here]". Sometimes I have every right and reason to be furious or in tears, just like anyone else does, and brushing off my emotions as a symptom is hurtful and damaging."
– frau-fremdschamen
You Can't Help Me!
"That I don't fully understand it myself, but getting advice from a mentally healthy person who has no understanding of it is frustratingly useless."
– TheRichTurner
"Can't tell you how many times peaple were just like "it's common sense you will get it. You just need to keep trying" meanwhile 12 year old me is fantasizing about putting my pencil though the teachers neck because all of the black squiggles on the page don't make sense unless I have a colored filter over them. That she won't let me use because it's "distracting.""
– Hickawa
I Need A Little Time
"Certain folks in my family get so frustrated when I have to call off something because I'm having a bad day mentally. I don't want to miss Fun Thing either, but I have had this my entire life and I know when I can push through it and when I absolutely cannot. I hate it as much as they do!"
– StargazerNataku
"Absolutely. If I don't show up to something every once in a while, it's for your protection as well as mine. Nobody wants to see me have a mental breakdown because I pushed myself too hard to do something that day."
"Sometimes, having mental health issues means I need to wait for it to pass. I need as little stimulus as possible to have control over myself in those times. This is me, dealing with it, so I can go back to being the person everyone likes."
– OfficeChairHero
There's No Magic Solution
"Taking medication is not some magical fix. I'm still sick."
– m0rgan_jamiie
"Exactly. Going to therapy and doing the work doesn't mean that my mental health issues are going to magically disappear! I once had someone in my family ask me how long it will take for my anxiety, PTSD, depression etc to "go" away completely since I was on medication and in therapy. It was the most painful conversation I had to have without offending them. I will always have what I've been diagnosed with and I'm going to live with them forever, I just know how to manage it well on some days and can't manage them on other days. Stop expecting me to wake up and be a new person just because I'm in therapy."
– OkTennis2366
Alone Time
"That having my routine broken causes a massive amount of stress and fear so I tend to respond poorly to tense situations because my brain can't connect with others."
"Great that they find stress relief with others, I find it with my video games and I can't take that with me so smoking is how I handle an overwhelming amount of it. Not a great method but it works for now."
– Brontolope11
It's More Than Sadness
"Being depressed is not "Oh, you're just sad.""
"No, it physically hurts on my worst days, and sometimes it's really hard to get out of bed because of it."
"It's also difficult to find something to do some days when mine is bad. I'll literally just sit there and stare at something for a while."
"My son will want to go outside, and I just don't want to because my depression makes it so that I don't feel like doing anything."
"Depression can physically be painful, and it's "not just in your head.""
– StrangerFeelings
It's Not Your Fault
"Parents: ADHD and other disorders are not a negative reflection on you as a parent. You don't have "the bad kid" who gets in trouble all the time. You have a kid with a health condition that makes their life harder that needs diagnosis and treatment. Nobody would think of their kid as an embarrassment for having asthma or poor eyesight or diabetes."
"Get your head out of the sand and your ego out of your kid's health."
– I_RATE_BIRDS
We're All Trying To Get Through
"I am trying so hard. So f**king hard. Please just be patient with me."
I think that might be the most important thing to understand!
Every day, people are faced with small choices like what clothes to wear or what to make for breakfast.
They make their day-to-day decisions without thinking too hard, and the result isn't something that can drastically alter their lives.
But there are some decisions that can take a devastating turn that wind up being self-sabotaging.
Maybe they should've considered their decision more carefully.

Curious to hear from those who've witnessed people take a major misstep, Redditor hairyhedge asked:

"What Was The Worst Way You Saw Someone Ruin Their Life?"
It took an instant of carelessness to cause permanent consequences.
Fatal Swing
"A fellow barfly I knew was an MMA fighter. Had won some regional matches as an amatuer, his gym was promoting him, he was in talks with a MMA promotion."
"A guy mouths off to him. He replies. The guy takes a swing. He punches him and the guy hits his head on the pavement. Dies. 5 years for manslaughter."
– BakedTatter

Unprotected​
"A friend of mine decided to not use protection with a girl he'd just met… for a whole weekend… without asking if she was using any contraception at all. I often feel really bad for this poor baby dragged into this world out of sheer stupidity."
– Onelinersandblues

Misjudgment
"Drunk buddy climbed into bed with his Mother in Law because she thought she was into him…she wasn't. Ended…poorly."
– Chance-Rush-9983
You always have a choice between a good and bad decision. These people chose the latter.
That's A Turnoff
"A girl I crushed on super hard in high school started doing meth, and began sleeping with her dealer, who was a Juggalo with a rapidly diminishing amount of teeth."
– littlebitsofspider

The Price Of Addiction
"I watched a mate lose 2 houses and $500,000 to cocaine in one year."
– ThunderClap_Fween
Breaking Trust
"19 yr old cousin. Started hanging with gangs, introduced to Meth and gained a gambling habit also, faked pregnancy and stole from family and made it look like others were involved which irreparable trust was broken between innocent parties that some have never recovered from."
– Superunkown781

Point Of No Return
"One of my friends turned to alcohol and all but gave up on life after his mom passed. It eventually caught up with him and he passed away at the age of 32. The sad part is that there were signs that he wanted to get better and wanted to get life together again. It was just too little too late and he went about it the wrong way."
– wert989

Remembered
"My brother. Heroin addiction. He was always an odd kid, but a very talented guitar player, and one of the most thoughtful, caring, funny, and unique people I've ever known. He passed away four years ago from a fentanyl overdose. I miss him everyday, but he brought so much joy to the lives of those around him that the memory of him isn't a sad one. I laugh way more than I cry when I think about him."
– Wepoozelator
Poor management of finances led to impoverished lives.
Sure Path To Bankruptcy

"A guy I used to work with got himself into crazy levels of debt."
"A local guy won the lottery. Nothing major, but still life changing. Something like $30,000. We were all on our lunch break, talking about what we would do if we won that much. I would pay off these credit cards, or I would trade in my car for a newer model. This guy says that it wouldn't make a difference. At 23 he was already over $200,000 in debt between credit cards and personal loans."
"He would just get another loan to pay something off, and keep borrowing. A few months later he was complaining about how he was now an additional $50,000 in debt on top of it. This guy was only making around $40,000 a year."
"He got the bright idea to file bankruptcy. Lost his car, his house, his job. Last I knew he was staying at friends houses couch surfing, working for a pittance just trying to survive."
– flyingsusquatch

Bad Investment
"Sell their condo that was rented out, and invest all the profit in crypto in December 2021."
– Saugeen-Uwo
Popular Scheme
"I had a coworker that was supposed to move in england to work at his sister's bar. He gave it up for a pyramid scheme and tried to get me in."
– Aiizimor

Depending on the situation, we're not often given second chances in life.
So whenever something in your gut informs you not to do something–and you know what those actions are–you might want to pay attention.
Because once you cross the threshold of no return, there's no going back.

Life can be a very dark place.

And the loneliness is often overwhelming.
It can be very difficult to reach out for help.
But it doesn't have to be that way.
If we pay attention to our own red flags we can make great progress sooner.
Redditor Specktakles88 wanted to share how we need to be aware of depression.They asked:
"What are some overlooked signs of depression?"
I suffer from depression on the daily. You're not alone.
The Pivot
"Being addicted to a distraction, because not being distracted is painful. Just leaving the room to go get water or do a chore is pain, because it takes you away from your distraction."
aintnufincleverhere
"That's me. It literally hurt to face my thoughts head on, so I always kept myself distracted in one way or another. I had to learn how to go to sleep while listening to stuff so that I didn't even have the time to think about things I didn't want to."
"Unfortunately that led to me awakening from my sleep in the middle of the night because I started facing these thoughts while dreaming and having a panic attack."
TheHooligan95
Gaps
"Forgetting a lot. Your mind just becomes pre-occupied with depressing thoughts, or might even be empty. You don't have space to remember the things people tell you anymore."
kyrahasreddit
"This, I'm missing big chunks of memories from my long depressive episodes. Some gaps are huge, I dated someone for 6 months in the midst of one and can't even remember his name. I was on the wrong medication too, it all felt like a dream. Very important to find the right medication and write important stuff down."
Lord_Metalark
Slow Rush
"Tiredness (often perceived as laziness) Struggling to make decisions Rushing into relationships Impulsive behaviour, spending eating etc."
Scale_Asleep
"That rushing into relationships one really hit home. To me, a relationship could be an escape from the pit I feel myself in every day. But I rush into them so quickly that I loose my footing and fall right back in."
THX450
Nothing
"Apathy. Numbness. Straight up not caring about sh*t. I've been told I come off as a very cold person when really I just feel numb and indifferent to everything/everyone sometimes. Or not caring about things that should be affecting me in some way."
Frozen_Regret
"The numbness. I never hear people talk about this. When I was at a very low with depression, I was totally numb. People say being depressed can make you cry a lot, but I couldn't cry at all. I desperately wanted to feel something, anything."
Latter-Skill4798
MAD WORLD
"Anger and/or irritability."
Mmedical
"This was my #1 symptom. The littlest thing (usually work related) would make me SO angry/irritated. Too bad it was 2yrs later before I learned that it could be a sign. Once I found out though - straight to the DR where I was set up with meds and a therapist."
Pixie_bird
"This is huge, and a lot of the time people will simply write you off as, 'just another a** hole.' I'm not a *ick, it's a disability."
rickthecabbie
Engagment
"Not engaging in conversations. That's about it."
Originalborndead007
"This one hits. I'm constantly just not wanting to be involved in conversations even with my wife. She is my favorite in the world and I know it bothers her when I'm barely engaged."
throughNthrough
"I stopped engaging in conversation because all of a sudden everyone started ignoring me and constantly interrupting me. I can't talk when no one listens."
Accomplished-Low-526
One Room
"Living in your bedroom."
oops_just_saying
"This is the one. Cannot believe this isn't higher. To follow this with a sub-point: Living in your room and being really messy. Living in filth, dirt, old dishes, discarded food wrappers and dirty clothing is terrible for your state of mind."
User Deleted
Forced
"Overcompensation when it comes to jokes. Funny people who are depressed lose their sense of humor but try to force humor because it's a part of their healthy personality. It often comes off as abrasive and forced which results in further isolation."
Chemical_Big_5118
"OMG, I swear I used to be lightning quick with my quips and I was a naturally a joker. Now I feel like my jokes never come to me and I no longer talk to anyone because I feel dried up and useless. When I finally do talk, I still try to crack a joke but its very flat and I give up."
OkiNoProblem
No Cares
"Disinterest in almost everything. Making excuses for not doing things you normally like to do. Even if money is no issue ie going out to eat or going to see a movie, having absolutely no interest in doing anything or going anywhere."
PatrickRsGhost
Flags and Signs
"I'm seeing a lot of signs that I wanted to say but one I haven't seen yet is being very indecisive about things. One may become very indecisive about the simples of things like what they want to do or even eat. This happens for various of reasons but from personal experience, it's because one simply lacks enough care or have desire for anything at their lows."
Late_Toast
Gutted
"Gastrointestinal issues."
Decitex
"YES! I've had gut issues for like 20 years, many doctors visits found nothing. Once I found a SSRI that worked for me it also completely eliminated all of my gut issues instantly, was not expecting that!"
xLuky
Lethargy
"Being really tired. Sleep problems can make mental health issues worse, but depression can also disrupt your sleep or make you more lethargic in general in a feedback loop."
PopeBasilisk
"People also mistake this for laziness. So 'laziness' can be a symptom. When the person desperately wants to do things they are just unable to."
8LeggedSquirrel
Take it all...
"Giving a lot away."
Nappbound
"It's more serious than that, especially if they suddenly cheer up out of nowhere. A depressed person suddenly becoming happy, catching up with people they'd withdrawn from and giving stuff away is a huge warning sign for suicide."
Pseudonymico
"I was so ready to die when I was cleaning and cleaning out my room on a weekly basis, only now do I realize what I was doing."
honeyliyan23

Diagnosis
"Perceived laziness. For a long time my friends and family thought I was lazy and that I needed to get off my fat butt and do something. It spread to my friends and myself. Turns out after I moved away and talked to someone I was diagnosed with depression... and a sh**ty family."
"My family never asked why I spent so much time in bed, or why video games (the only place I felt successful) were the only thing I enjoyed. I got a lot of non professional help from new friends after I moved. I wouldn't suggest doing what I did but there are a lot of people that can't afford the expense of a mental health professional. Definitely see someone if you are capable!"
Demorant
Spotless
"Fighting just to keep your place clean."
jennafreemon
"Lost that fight. I'm not afraid to admit I need help (not just me, my partner too), but too afraid of the judgement. You know 'How can people let it get so bad?' Because mental illness is f**king awful."
Outsider-20
Like Me
"A lot if my friends (including myself) that have depression share this one sign: being a people pleaser. We are so scared that we are going to bother someone with our depression that we will do whatever they want. Or, we have suicidal thoughts and we want the people we love to think of us as these caring individuals before we leave."
Bookworm-731
Alone
"Isolation. People suddenly removing themselves from your life or online."
Wizard_Elon_3003
"I have done this in the last... I don't know how many months. Not deliberately, but I realised a little while ago. Either no one else has realised, or no one cares enough to reach out and check if I'm ok."
Outsider-20
"I'm doing this right now to a community I really like/enjoy/click with. At some point they'll forget all about me. It's like watching a train wreck in slow motion, but it's happening to someone else."
walkingmonster
Do you see me?!
"Being clingy towards people who show you the slightest bit of attention."
RadiantHC
"This one... for example Is like after high school you learn that when that popular kid finally talks to you, adds you on social media and even invites you to a party really doesn't matter? When you have depression you hold on to that popular kid. Your desperately want that one particular person to give you attention and it turns out that person is just using you, or is toxic as hell."
dac009
If any of this resonates with you please reach out for help.
If you or someone you know is struggling, you can contact the National Suicide Prevention Lifeline at 988.
To find help outside the United States, the International Association for Suicide Prevention has resources available at https://www.iasp.info/resources/Crisis_Centres/