Depression sucks.
It's hard to live with and near impossible to overcome.
I know, I struggle everyday.
It's always appreciative to have people who "try" to empathize.
But often the sentiment doesn't fit the delivery.
There are ways to comfort a sad person that doesn't make it worse.
I know you're trying your best.
But let's make your best... the greatest.
Redditor Heavy-Strain32 wanted to discuss the best ways to help a person suffering.
They asked:
"What's the most genuine thing you can say to a person going through depression?"
I always appreciate someone willing to cry with me. That is a big help. Just a suggestion.
Genuine
'"It's really difficult isn't it.' I loved this line that my therapist said when I was sharing my struggles. There was no judgment, no advice, just felt like I was genuinely being heard."
xlOREOlx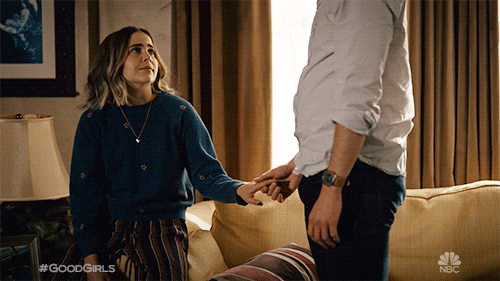 Season 4 Hug GIF by Good Girls
Giphy
Best Way
"This is like my favorite show of sympathy/empathy I've ever witnessed. Zuko hearing Sokka tell him about his girlfriend: "that's rough, buddy."
"Not saying sorry for your loss and putting the weight of saying 'it's ok' on the one experiencing the pain, no 'here's a relevant story of mine to show how I can relate' just..."
"'Sh*t man, the thing you went through was rough and you're justified for feeling this way.'"
Exodan
I miss that guy...
"My boss once said to me 'there's nothing wrong with what you're feeling - you're sick. And it's not something that's easy to live with. don't feel bad because you have an illness you can't fix - you wouldn't expect someone with cancer to feel bad, would you?' He then gave me a man hug and we had beers and a vent session for three hours. I miss that guy."
frothy_Wombat
Basics
"I'm grilling tonight, wanna come over?"
"Honestly, when I've been depressed there is a double layer of shame. Being treated as a friend just like any other made it feel like I was still part of society and community. Being treated with mittens makes you feel even more worthless and a pariah."
ThinkIGotHacked
Love
"I love you buddy. Friend of mine said it to me when I was struggling. It was instantly disarming of my bad thoughts and still resonates with me now. I find it hard to say myself though as I never really had a male role model growing up."
alidaf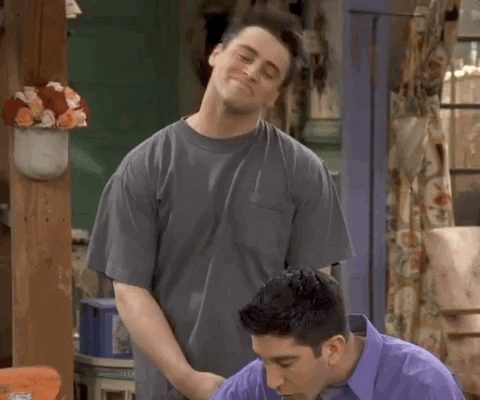 Happy Season 3 GIF by Friends
Giphy
All great suggestions so far. Empathy is easy...
Possibilities
"Anything that isn't a variation of 'think positive.' The illness makes it literally impossible. I liked to hear that I still meant something to the people in my life, despite me not being able to give."
raxeira-etterath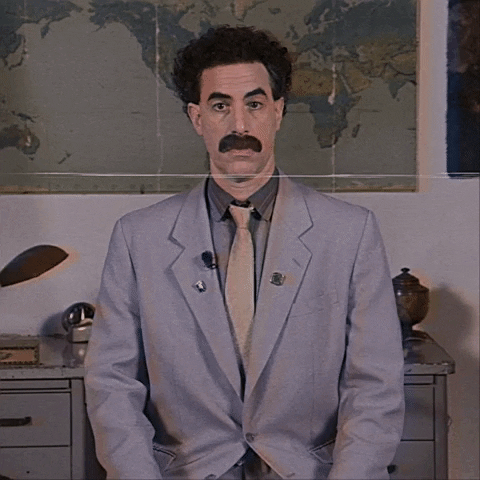 Sacha Baron Cohen Thumbs Up GIF by Amazon Prime Video
Giphy
The Moments
"It's the hugs that don't even need said. At my last job I was in a dark place at the time and slipping back into depression. My blow up at work went from work issues to issues in my life and I didn't realize how far I went and my sauté guy held me. It's the most human moment I've had and it broke me in a good way. Sometimes just having a moment of that same feeling of connection, physical or not, can be what saves and/or helps that person."
Bfab94
no obligation...
"I'm not the best person to come to with these problems so when people around me do have that I always tell them the same thing, 'Want to go fishing? I'm bringing a grill and some charcoal.'"
2Agunsarearight
"We all get taken off guard, especially if you didn't notice any changes in their behavior before. Often just a simple invite to hang out (no obligation) can be enough to remind somebody they aren't alone and have a friend."
JakeFromFarmState1
"I understand"
"Lots of conflicting stuff here, because I'm seeing many suggest 'I understand' - but to me I hated hearing that. I always felt like 'no you don't. You may know what it's like to be in your own version of hell, but not mine.' For me, I think I always preferred those who said 'I want to try to understand' or just a simple 'love you' or 'want to hang out and not talk to each other at all and watch scrubs?'"
Iamdogfather
Simple
"I might not understand what you're going through, but I'm here for you and I love you."
tarkinlarson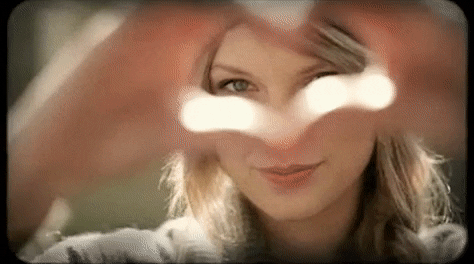 I Love You GIF by Taylor Swift
Giphy
Ways to be there. Chapter One....
Want to "know" more?
Sign up for the Knowable newsletter here.
Never miss another big, odd, funny or heartbreaking moment again.
Keep reading...
Show less
TRIGGER WARNING: This article contains sensitive content about depression and mental health.
As the stigma around mental health lessens (however slowly), people are more forthcoming about the problems they are facing. One of the most common mental health issues is depression.
Depression can affect many different types of people. Factors such as gender, race, nationality, and even age have no bearing on whether someone suffers from depression or not.
According to the World Health Organization (WHO), globally, "...an estimated 3.8% of the population affected, including 5.0% among adults and 5.7% among adults older than 60 years..."
Depression displays in certain patterns, such as mood changes, physical difficulties, and social isolation. However, depression manifests differently in different people and feels different to different people.
Reddit users divulged what depression felt like to them when Redditor iodineseaspray asked:
"What does depression feel like to you?"
Some of this is sure to sound familiar.
The Worst Kind Of Boredom
"Like being more bored than you could imagine but also not wanting to do anything at all, even breathe. So you want to do something, but you can't imagine anything that you would like to do so you're just sort of stuck."
– BuddhistSlater
"So you then spend literally hours staring at a blank wall hating yourself, your life, and everything around you. Well, as much hate as you can summon in the absolutely mentally numb state you find yourself sat in day after day."
– merryman1
Lack Of Motivation and Energy
"Complete lack of motivation."
"Ignoring people that I love, and who are trying to help."
"Just sh*t"
– HatFromStraw
"I feel it extra at work. Letting things slide until you either get into trouble or trying last minute to prevent it."
"Funny those times when I'm working to save my butt, the depression goes away and i feel super focused and motivated."
"I try to carry that energy over but no, it's rinse and repeat."
– ExtraBitterSpecial
Powerful Insecurity
"Insecure about absolutely everything, no hope for the future, dissociation from society and not knowing how to "act" anymore, feeling like I'm not as good at the things I always thought I was good at or that the "talent is wasted on me", only food cheers me up and sometimes even that doesn't work"
– tenamonth
Loss Of Creativity
"This. It's like some numb fuzziness you feel in your brain. It's the worst thing ever for an artist who just wants to create but your brain comes up dry with a dense fog that wants to just lie down for a few hours"
– FinnProtoyeen
A Mental Inability To Breathe
"For me, it feels like I'm in a lake with a ball chain tied to my feet, desperately swimming up for air, the only problem is the chain isn't long enough. I can only get an inch of my head out of the water to breath, and as soon as a high tide comes, the water just floods over me and I feel like I can't breath again. I live like this, constantly feeling like I'm struggling to breathe, weighed down by my own mind. It's a struggle and I can't really describe it in any other way, I'm jealous of people who don't worry about depression"
– DrowningInBrokeness
"Like suffocating under a heavy cloak"
– kmartfreak
"Like being crushed. Like if the air was crushing my muscles and bones and I can't breathe because I'm being crushed…"
"Kinda like that."
– Afreshnewsketckbook
Listlessness
"Scrolling thru your steam library. Thinking you want to play something, either not settling on anything or not wanting to put the effort into the game. Going back to the scrolling."
– Aistadar
"It feels like you're forced to play a game of Monopoly (represents life) and your just rolling the dice to appease everyone but you genuinely don't care about where you go, where you land, what you pick up, what you pay, what you gain."
"You kind of just watch it happen without interest and while people are cheering or oh no-ing for you, you genuinely don't care. Everyone is a piece on this board that hardly matters and you feel like we're all just running in a circle over and over again and it's boring and disinteresting as hell."
"You lose all curiosity for everything and just let everything happen and pass by you. No motivation, hardly any love, hardly any care. Feels like the world is in black and white and your waiting for the game to end became it's so absolutely boring and disinteresting, but it never does."
"You come to resent the game and eventually hate it because it feels like you're being forced to play it and suffer it's consequences when you never asked to play it in the first place."
"That's what depression felt like for me. Since then I've been medicated and recieved therapy. I'm doing a lot better now and I don't feel this way anymore, thankfully."
- KnlghtLlghts
A Relation To Fantasy
"You know that scene in the Lord of the Rings where Bilbo is describing to Galndalf what having the Ring all those years felt like? "I feel thin. Like too much jam spread over too much bread." That's honestly the best way I've seen to describe it."
– Electrical_Age_336
"I always say the closest thing to compare it to is a dementor in harry potter. It sucks every ounce of happiness out of you until there is only darkness left."
"Side note: chocolate always helps"
– sunfacer
Fear Of Lack Of Justification
"Like someone close to you died yesterday. Expect no one has, and nothing has happened to justify how you feel."
– AlterEdward
A Physical Pain
"Physical pain in my heart, will start crying just by attending to the physical sensation in my body."
– sagieday
Help Yourself
"I've always described it as having a shadow fixed to your brain which fuels things like indecision and negativity. You can do things to temporarily help but you can't truly shift it. Previous normality is forgotten. But it's amazing how much you can mask it."
"I found I didn't realise how bad I was until I started to get better"
"For anyone suffering with depression. Please, please speak to someone. Best thing I ever did"
– DavosLostFingers
Depression isn't something you can just deal with or get over. Learning to cope is not easy. However, as Redditor DavosLostFingers pointed out, talking to someone can literally save your life.
If you or anyone you know is struggling with depression, contact the American Psychological Association by phone at 800.374.2721 or 202.336.5500.
Want to "know" more?
Sign up for the Knowable newsletter here.

Never miss another big, odd, funny or heartbreaking moment again.
Keep reading...
Show less
Life is full of disappointments. We lose out on a job opportunity or the one designer article of clothing we really wanted is not available in our size.
But we go on.
But the biggest letdowns are the ones we never see coming but must contend with.

Redditor Frequent-Pilot5243 asked:

"What is a depressing truth you have made peace with?"
No matter how much you prize a friendship, not all of them are for forever.
Here Today, Gone Tomorrow
"A friendship you thought would last forever can end in an instant."
– Febreze4200

The Best Mate Who Quit
"My best mate of 20 years, said that he didn't want to be my best man and just said he didn't want to be my friend any more. Hurt like hell."
– Gavindasing

It's Okay To Let Go
"Sometimes people you care deeply about will choose to drop out of your life and all you can really do is have the grace to let them."
"edit. to everyone struggling with being left behind, and to everyone struggling with having to be the one to leave- I hope the pain eases for you soon."
– girlloss

Restarting The Process
"I have a really hard time with this one. Every friendship I've had in my adult life has only lasted a couple years tops. Rarely a falling out or anything, but just drifting apart or sh*t happens type deal. It's hard for me to make friends in the first place because I'm pretty shy, so having to regularly restart that process is really discouraging. Right now I don't really have any friends because I've just kinda given up trying."
– plebeian1523

The harsh reality of losing the people we love hits home for these Redditors.
Grandpa Time
"My grandpa just wanted to get to know me and the man I was becoming during his last year of life. Which I was too young and too selfish to realize."
– MrMunky24

Lost Opportunity
"Yeah, this hits home. I spent 90% of my childhood with my grandparents. I was at their house almost everyday. When I got into my teens and obviously found friends, discovered women, all that stuff and then I just stopped seeing them. They're both gone now and they died with the memories of me as a child. Although they seen me sometimes while I was older, they didn't know me because I didn't give them the chance."
– Loud-Distance-1456
In Grief

"My dad passed away 6 weeks ago and I will NEVER see, hear, chat or get to hug him ever again & that forever is a long time."
– somethinggood19

These sobering facts were huge disappointments.
Truth About CPR

"This is coming from a firefighter:"
"If you have to perform CPR on them, it's most likely over for the patient."
"I'm not sure if I've made peace with it completely, but I've accepted it at least."

– Rukhnul

The After Effects
"I've taken CPR training twice in the past 10 years. The instructors were so completely different... The second one flat out told us 'you're giving them about a 15% chance of living, and even if they live, they will probably have some kind of severe trauma that will dramatically decrease their quality of life.' Wow..."
– DavidAg02

Despite Having Good Intentions...
"No one is coming to help."
– _meddlin_

That Train Has Left The Station
"I'm aging nonstop."
– insaight

Innocence Is Gone
"My childhood is gone, and I have no good memory from that phase of my life."
– anonymoose_mrx

No matter what, life goes on with or without us.
The best that any of us can do while we're passengers on this giant spaceship is to take life as it comes and pick up the pieces the best we can when things don't pan out as we'd hoped.
Sometimes, it's about celebrating the small victories–like finally finding a store that has your shoe size.

Want to "know" more?
Sign up for the Knowable newsletter here.

Never miss another big, odd, funny or heartbreaking moment again.
Keep reading...
Show less
I love knowledge.
And I've always been envious of those that have it in spades.
I can't watch Jeopardy because it makes me sad.
Yet I love learning about all of the facts.
I've been told that power, much like ultimate wealth, apparently comes with a cost.
Make me believe it...
Redditor GoodDepth wanted to discuss the more somber life details about intelligence. They asked:
"What is the sad truth about smart people?"
I want an IQ of 180. But all the studying in the world won't get me there. Sadly... tell me about being brilliant!
Lost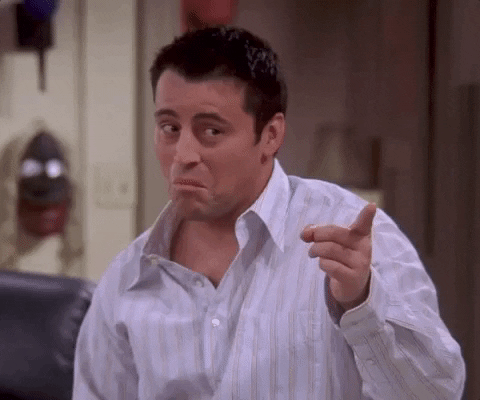 The One Where Estelle Dies Episode 15 GIF by Friends
Giphy
"Intelligence is like four-wheel drive. It just lets you get lost in more remote places.' — Garrison Keillor"
No-Faithlessness5311
Mastery
"The smarter you get, the more you realise you don't know."
Crafty-Ambassador779
"I've noticed there's something weird with this, though. If someone hits a certain level of mastery in one area, they seem to think they can easily be an expert in all areas."
"As an example I used to be a professional carpenter that did work on mostly high end builds. The amount of Doctors and Engineers that were suddenly master plumbers, finish carpenters and electricians and 'knew' more than me after a few days of research was infuriating."
TheIowan
"facts and logic"
"They have no effect on dumb people's opinions."
theboomboy
"Persuasion (like teaching) is definitely a separate skill from intelligence. You can throw around 'facts and logic' all you want, but humans aren't robots. And what you/they consider factual and logical, may not be so."
ncnotebook
"I've found that people don't like to be persuaded by logic and facts if they don't have any logical facts to back their stance to begin with. They much rather go off hysteria and what they believe rather than what reasoning led them to that belief."
Vaxtin
Crushing
"Our school system (Australia) isn't built to deal with them. It crushes bright kids down to everyone else's level. The usual solution is just to give them extra work to do on top of the assigned work, when they finish that too fast. But to a kid, that's a punishment. In this way achieving beyond a certain accepted parameter is quietly discouraged."
theexteriorposterior
fools and fanatics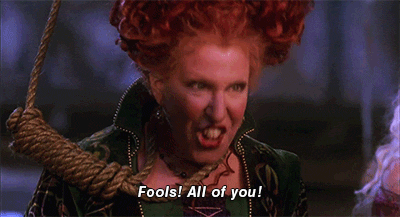 hocus pocus halloween GIF
Giphy
"They are full of doubt compared to people who are not smart."
F**k-Reddit-Mods69
"The whole problem with the world is that fools and fanatics are always so certain of themselves, and wiser people so full of doubts. -B. Russell"
Paddlesons
So brains don't automatically equal brilliance and happiness... Who knew?
I Know what I Know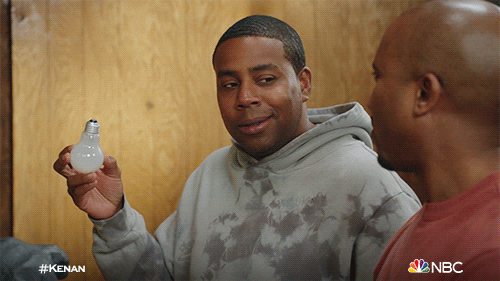 Think Season 2 GIF by NBC
Giphy
"Being smart enough to know you're right while dealing with people too stupid to know they're wrong is soul crushing."
Stryker2279
"smartness"
"There's different levels of 'smartness' and different smart people go about life in different ways. But, I think universally young prodigies are typically isolated. They are at a level far above children their age, but are far younger than the people that match intellectually with (lacking life experience). Either way, a young prodigy can't connect with either group."
Firamaster
Potential
"They don't always find ways of living up to their potential."
Immediate_Aioli342
"To add to this, they're often told they should live up to their potential simply because it exists. The number of times myself and some of my current MSC colleagues have been told we are wasting our potential by not being physicians is soul crushing."
"And demeaning because it implies that pursuing anything other than the hardest, highest paid disciplines is a waste of you, regardless of what makes you happy. Truly sad to see smart people in careers or lives they hate because they did what other people told them they should do."
TinyBabyAlli
I should probably go back to therapy...
"Expectations. Never learning to study until it is too late. Being forced to learn outside of your age related interests. Being terrified of failure. Not being able to balance ambition and said fear of failure. Once again, expectations. My mother put so much pressure on me at such a young age I couldn't handle it. I have done well for myself as an adult, but will never be able to live up to those expectations set by her and others. I should probably go back to therapy."
Putty119
Levels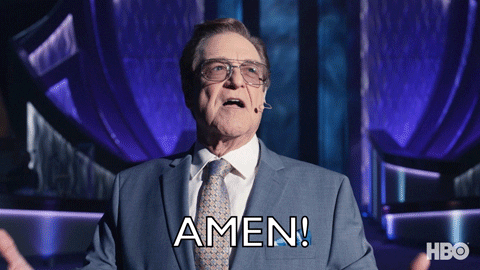 Praising John Goodman GIF by The Righteous Gemstones
Giphy
"There are different types of intelligence. Being good at physics doesn't mean that you should manage people."
oliverismyspiritdog
Well I'm glad to only have average level intelligence. Who needs the stress.
Want to "know" more?
Sign up for the Knowable newsletter here.
Never miss another big, odd, funny or heartbreaking moment again.

Keep reading...
Show less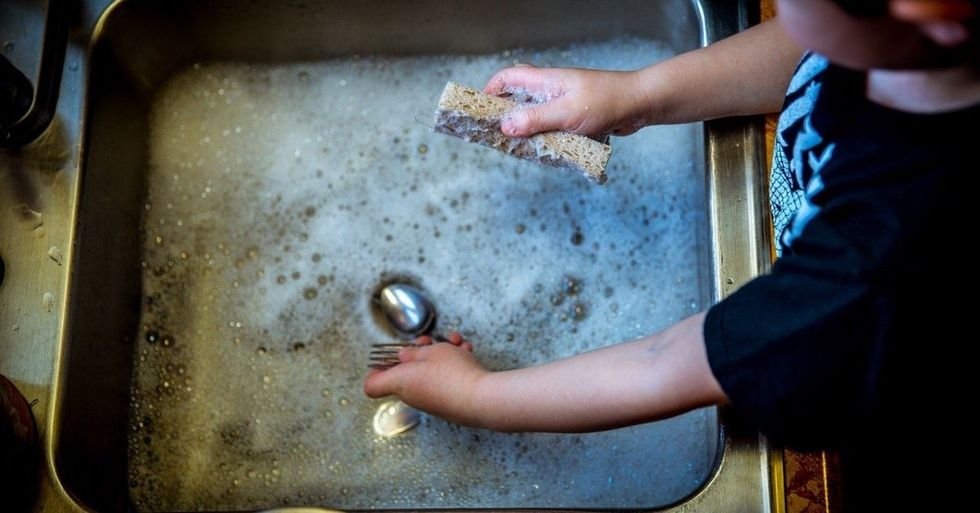 Dealing with in laws can be very challenging. Every parent wants to make sure their baby is happy and loved and being taken care of. But some parents may need a lesson in boundaries and understanding. And about marriage in the modern world. Case in point… Redditor by ThrowawayughMIL wanted to discuss her story for […]
More