We witness things on the daily that follow us.

Some linger in our minds and haunt us.
Others shake us to the core.
It's inevitable that each of us may have a strange experience to regale a party of people with.
The more we discuss, the more repressed emotion we release.
Being haunted forever isn't fun.
Especially because another creepy event or moment lies around the next corner.
Redditor H5N1BirdFlu wanted to discuss the moments in life that left us haunted and shook, so they asked:
"What is the creepiest or most unexplained event that you have ever experienced?"
I've seen so much creepiness I wouldn't know where to begin.
Deal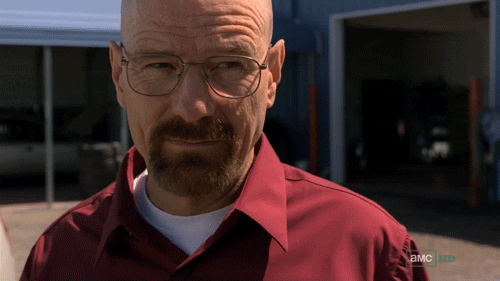 Walter White Wink GIF by Breaking Bad
Giphy
"One car from one direction, and another car from the other direction stopped in front of my house. Both drivers got out and one gave the other a briefcase. Now that I am older I am guessing it was some kind of drug deal or something but at the time I found it very weird."
yapastaocho
'The Entertainer'
"We had a little copper music box that would start playing on its own. It was a man sitting at a player-piano and it would play 'The Entertainer' song. Now, I know that music boxes and such can spring (for lack of a better word) forward and play a few notes, but this thing would act like someone had wound it up and would play for a minute or two completely at random."
MercuryCrest
He?
"Me and and someone I used to know in high school way back when met to catch up. We were talking about our views on religion at some park. When we were walking back to our cars some guy said he had overheard us. We interacted a little and then went to our cars. I told her how awkward I felt knowing he overheard everything. She looked at me and said, 'He?'"
"After some comparing notes we realized we'd seen and heard entirely different people. She'd seen an elderly woman. I'd seen a middle aged man. Only problem is we only talked to the one person."
AccomplishedAuthor53
Overnight
"I usually go hiking and stay in the forest overnight, sleeping in a bivy and sometimes under a tarp. Now it's important to say I'm based in Europe. So no wild animals to be afraid of because usually they just boot it as soon as they notice you."
"So one winter night I'm sleeping under my tarp which connects to the ground on one side. It's in an area where there were fierce battles in the forrest on the border between Germany and Belgium in WWII."
"I hear something walking in the leaves, which is normal. There are always deer and ferral pigs on and about. But this time it comes closer and closer until I hear it right on the other side of my tarp and it starts growling. Its a noise I gad never heard and for a moment I was frozen trying to figure out what it might be and what to do."
"But I just decided to yell back and that did the trick. The animal walked a few steps and then turned back to growl once more before finally retreating."
"Let's put it this way, I didn't sleep for a while after that. I looked up the noise and think it was a badger."
Forest_Walkin
Devoured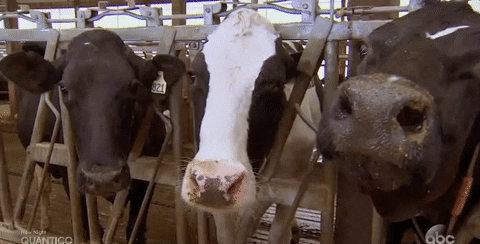 Episode 4 Abc GIF by The Bachelor
Giphy
"My family used to raise cattle. One morning I came out to check on them and I found one of the heifers had been more or less completely devoured."
"This same cow was perfectly fine the day before. There was nothing left but some hide, bones, and intestines. Thing is none of the predators that are in my area would be able to kill and eat an entire cow within the course of one night. Much less leave so little behind."
Aussieshepman
Poor cows. They live a rough life.
The Night Before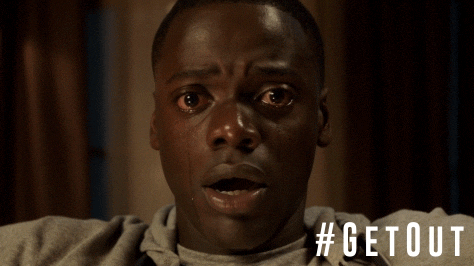 Get Out Omg GIF by Get Out Movie
Giphy
"When I was a kid, we lived in a kinda rural area. One night we came home late from an Uncle's house and there was a car parked up the road from our house with the headlights on."
"My mom suggested to my dad that we go see if they need help, he said no, so we went inside. Next morning police knocked on the door, a cyclist had spotted a body in the ditch exactly where the car was parked the night before."
Tpeest
Documents
"I have had a strange thing happen recently. I was waiting for my tax documents to come in so I could do my taxes. I had three documents that I put on my bedside table until I had the time."
"I decided to do it the other day and I couldn't find one of them. I tore the house apart, quizzed my husband (who swore he never touched it), checked the garbage, etc. I had resigned myself to the fact I would have to request another one, when it arrived in the mail."
"It was the same one, exact same information. I was really confused but grateful. I checked into it, it was not sent twice as far as the office could tell me."
"I don't know what to think. I KNOW I had that document because I had done some calculations with it. It's been itching at me like crazy."
monitormonkey
About 30 Feet
"A few months ago I was sitting in my living room on the couch, watching tv with a family member late at night. We have a high ceiling with a couple of rectangular windows at the very top of the wall just under where it meets the ceiling. The windows are so high (about 30 feet) we really only have them for natural lighting."
"So on the night in question, a green laser beam suddenly shown down through one of the windows, seemingly scanned the entire living room before stopping and pointing the beam right next to my family member for about 10 seconds and then disappearing entirely. It had to be either a drone or from some sort of flying aircraft. I live in a relatively secluded place which made the situation all the more unsettling."
0friday
Find Her
"Pretty sure I witnessed a kidnapping once and it still lives rent free in my head (the woman lost her slipper when she was trying to get away and i took a picture of it that i still have for some reason). I did indeed report it to police right after I saw it occur but they were pretty blasé about it and I never ended up being able to determine what they did to investigate."
ergaster8213
From Behind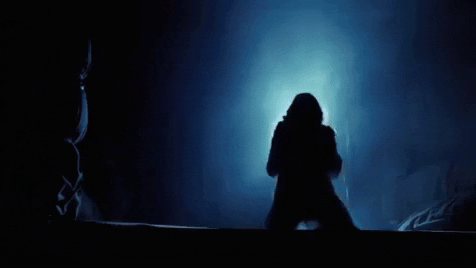 the exorcist shadow GIF
Giphy
"I was in Jr High and had really long hair. I got up in the middle of the night to go to the bathroom, and almost tripped on a shoe on the floor. I bent down to move it and it felt like someone grabbed my entire pony tail and yanked it. I also could not sleep facing the wall for the longest time because it always felt like someone or something was right there behind me."
cheeseburgerphone182
Never face the wall. Life lesson.
These were some harrowing experiences, and we're glad these Redditors made it out to tell the story.
Do you have any similar experiences? Let us know in the comments below.