Life isn't as simple as one may think. It's not always easy to take a step back and look at the big picture, but when there's over seven billion people on the planet, there's no way things are as cut and dry as they seem.
Everyone's experiences are different going through life. We may not be able to see the complexities it if we haven't lived it ourselves.
So we went to Reddit because we wanted to see what's not as simple as people think it is.
Redditor Queasy_Researcher_27 asked:
"What's not as simple as people think?"
There's never a bad time to learn something new, so keep reading to get a different perspective on life.
Want to "know" more? Never miss another big, odd, funny, or heartbreaking moment again. Sign up for the Knowable newsletter here.
Keep reading...
Show less
Life has really become too much. At least that is what it feels like doesn't it? Every day of the past year and a half has been a struggle for many.
Smiles are difficult to produce when all your face wants to do is shed tears and frown. And that frown ain't turning upside down anytime soon.
This is why it is imperative that we keep mental health and awareness a part of our daily conversations. Life is hard, and with each breath it seems like it's only getting harder.
So let's check in on each other here...
Redditor u/conversepapi wanted to chat about the things in life that turn us all upside down by asking:
Unburden yourself here, what is destroying you right now?
I battle with depression. I've been doing this dance so long that I wouldn't even know what a fully happy life looks like. But I'm going to try. It's the "try" I've been avoiding for quite some time. So if you empathize with me, know you're not alone.
Career Path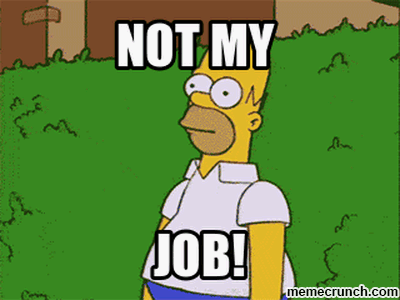 Job GIF
Giphy
"I really like my job but it doesn't pay well and I'm torn between enjoying my work and making more money."
Talk to someone...
"I think about death all the time, I can't stop. It affects every aspect of my life. I can't find the motivation to do anything or the meaning in anything. Fearful of the future. Afraid of death. Nothing can fix this."
"This is a common sign of depression. Not every depressed person gets suicidal ideation, some of us get a preoccupation with death. Talk to someone. It doesn't have to be like this."
Focus on You
"Never feeling like I'm going to live up to my family's expectations for me."
"You're chasing the end of the rainbow, my friend. Take it from someone who has been running longer than Forrest Gump did."
"I feel you man, I have a super loving family and it hurts so much more knowing that their expectations are really high and I don't have the energy to improve myself."
Bye Kitty
"My cat is dying and I lost my job today. I hope he holds on I'm doing everything I freaking can. I literally told my boss I wanted the job because I need to help my dying cat in the interview. It was a self owned pet store. When she let me go she didn't even blink when I begged her to please not do this my cat will die."
"Some people really suck. I considered paying a homeless person to sh*t on her doorstep since they can just wear a mask. But idk. I started applying to jobs as soon as I got home."
First Steps...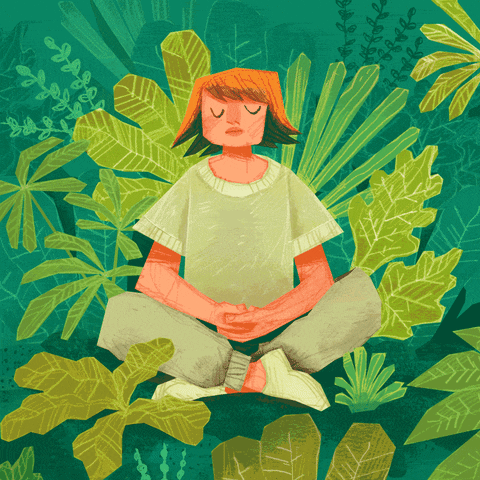 Breathe Out GIF by Carlotta Notaro
Giphy
"I'm starting to realize how much of an alcoholic I really am."
Nothing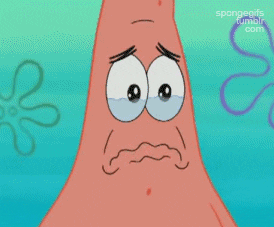 Cry Reaction GIF by SpongeBob SquarePants
Giphy
"I'm just lost. I feel like I have nothing to show for. I've been in the worst depression of my life and I just don't know what to do anymore."
The Bad Dream
"Been interviewing for so long. So many places. I'm waiting for this job I really want bad. I have interviewed 4 times and am waiting for the call. If I don't get it I am trying to tell myself it will be ok but I know I will be crushed."
- Mapbot11
"Didn't even want to code again, but slowly you tell yourself if this is really what you want, then go and get it. You'll be okay even if you don't get it, you'll be sad for a little while but you'll pick yourself up, learn from the errors you did (assuming you get a report of where you didn't perform well) and try again with good preparation. :) Best of luck."
Things That Are Normal Where You Live But Crazy Anywhere Else | George Takei's Oh Myyy
"back in the day"
"I don't have any friends. I have a beautiful wife, a wonderful daughter, a home, a good job, great relationships with nearby family, I can afford stuff, my life is honestly better than it has ever been. But, between moving a few times, becoming a parent, and covid, I don't think I actually have any friends anymore, at least not in the city I live in. Like I find myself wanting to hang out with people, only to realize... who?"
"It's harder because my wife has this incredible close group of friends who have all know each other their entire lives, and I've made friends with some of them, but it's not the same as someone you have history with. I'm realizing I'll never again kick it with someone who knew me "back in the day" and that makes me think that maybe THOSE weren't really friendships either, or else people would have stuck around. Rambling, sorry."
Pain Killers
"I got into a motorcycle wreck 6 months ago. I've been on Hydros for 6 months. I abuse them daily and take twenty 5/325 MG per day. And now I get 770 pills per month."
"bro taking that much tylenol will destroy your liver and cause immense future pain. if you're going to abuse the hydros lookup how to filter out tylenol."
Scarlett
"I miss my daughter, she died last year. March 30 2020. She was only five months old. I feel her absence with every breath. It actively feels like my heart is breaking everyday, all day. Chest pains won't go away. I wish I was on the moon with my sweet Scarlett June. RIP my darling girl, who was my whole world."
Dear Dad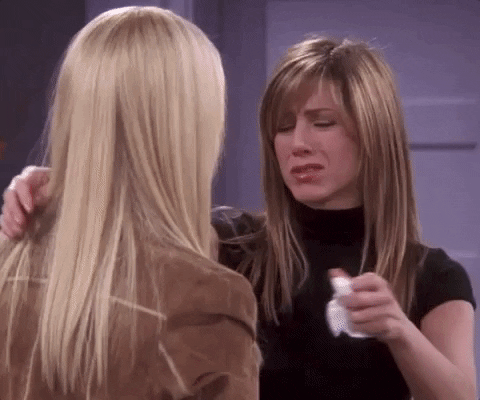 Season 10 Hug GIF by Friends
Giphy
"My dad is dying of pancreatic cancer. There's nothing more his doctors can do to help him. He doesn't have much time left."
Moral of the story? We have some serious self work to do. And the good news is that it's doable. We can overcome. Most of the time... we just have to want to. It's not always going to bright and that is ok. Stay stay calm and move forward.
If you or someone you know is struggling, you can contact the National Suicide Prevention Lifeline at 1-800-273-TALK (8255).
To find help outside the United States, the International Association for Suicide Prevention has resources available at https://www.iasp.info/resources/Crisis_Centres/
Keep reading...
Show less
Nothing is as it seems. Well, sometimes somethings are just as they appear. But the first is a good mindset to have.
Never assume something, like a job is easy. There are so many layers and backdoor dramas to everyone's way to make a living.
Every job has details and responsibilities that outsiders will never know or understand and in some cases be able to accomplish.
People who do great work, make it look easy.
Redditor u/paikiachu wanted people to know about the careers that people take for granted by asking:
What job or profession seems easy but is actually very challenging?
On the outlook my jobs may seem simple, I'm an actor and a writer. So of course people assume, well that's a cakewalk; I promise you, it isn't. Learning lines and the life of a character is a trying task. Yes, there are far more difficult jobs in the world, but this one is mine. And it can be grueling. So be nice to me.
Puppies and Kittens...
"Just about any position at a Veterinary clinic. I get so tired of hearing how fun it must be to play with kittens and puppies all day.Yes, there are puppies and kittens but we don't play with them. We may sometimes sneak cuddles if time permits on a bad day. The reality is that most of the time we are dealing with clients who are rude and unreasonable. Or even worse sometimes, clients who would move mountains to save their pet but nothing can be done."
"And the smell gets bad sometimes, obv. Once you smell Parvo you never forget it. And expressing anal glands can be quite nasty as well. But the hardest part is euthanizing a geriatric or injured pet in one exam room, holding it together, and then entering the next exam room for a new puppy check. Be kind to your veterinary professionals."
Daytime Issues
"Daycare teacher. Draining, difficult, sometimes heartbreaking. Worst experience I ever heard was a kid (3y) that was explosively violent. Hitting, pinching, occasional biting, screaming till other classrooms complained, hair pulling to the point that she ripped out CHUNKS. They would pick up other kids by the hair, even ripping out some of mine. I LITERALLY started going bald because of this kid. My anxiety went through the roof, panic attacks galore."
"Cuz see, when they were doing all of this, I'm also conducting class, toilet training, serving lunch out snacks, keeping other kids safe. Soo of course I'm also having to explain to parents when their kid has another bruise, more hair pulled out, another bite mark. At the end of the day, it was the owners fault because they refused to kick the kid out. I've had great kids, great parents, great bosses even."
Tired Fingers
"Massaging humans is like never-ending arm and leg day at the gym. I don't think a lot of people know that second-handed. Just think when you're asking for a massage, how do you last before 'your fingers are tired'. Hint: if you're using your fingers you're doing it wrong anyway."
Crushed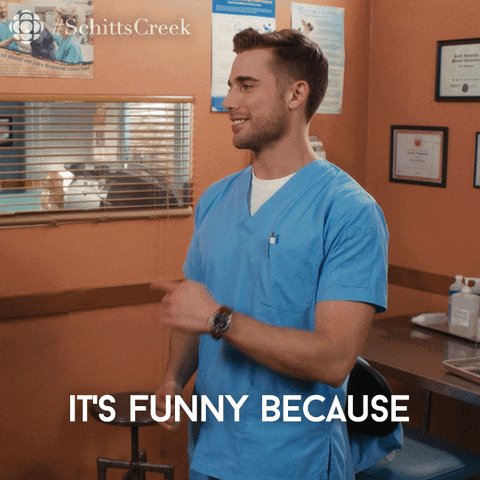 Schitts Creek Comedy GIF by CBC
Giphy
"Veterinary Technician. Back breaking, brutal and emotional crushing work. You don't get to pet puppies and kittens all day. Also the pay is crappy."
I can relate to those on so many levels. I could never massage people who I'm not intimate with, I barely massage people who I AM intimate with. So bless those people. And it sounds like I should bring gifts to my vet's office.
Trauma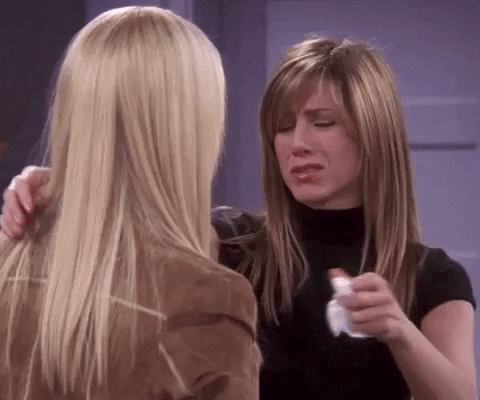 Season 10 Hug GIF by Friends
Giphy
"Social work especially when working with traumatized people. The amount of emotional pressure you have to deal with is insane. If you don't have excellent coping strategies and are not 100% professional this job will break you."
Putting down the sleep...
"I always thought being an anesthesiologist would be the easiest job in the OR. Cover the patients mouth with some sleepy gas and kick back with a magazine until the procedure is over. Turns out it's an additional 4-5 year residency with multiple gruelling exams and that's after completing your medical training."
Emotions High
"I thought nursing would be way easier than it turned out to be. I thought it would be technically difficult (actual physical skills) and emotionally difficult (in terms of trauma and seeing people suffering) but It's actually really draining; dramatic coworkers, demanding patients, bad bosses, angry families."
- lhuthien
Stand Up
"I don't if it really fits this post because it is already pretty obviously hard and dangerous, but, damn. Hardest job I ever had and I had some hard ones. 14 hours standing in place using both arms to grab trash flying by and throwing it into one of four various bins set up around you."
"Even though it's straightforward, it's mentally exhausting to think that quickly and constantly while having to execute physically. There's no rhyme or reason to what's coming down the chute so its not rhythmic like manufacturing or quality control. Truly difficult work."
- rvrdrppr
Bless the Chef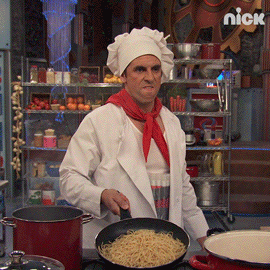 Henry Danger Wow GIF by Nickelodeon
Giphy
"Cooking in my opinion, once considered it until I realized how pressuring it is... lol."
"Literally everyone I know who works kitchen staff is at least somewhat angry as a person lol, it seems like it must be very stressful."
So what have we learned? Be kind to your waiters first and foremost. Well be kind to everyone, but even more kind to any people in customer service. There is so much happening behind the scenes there. And don't assume about anyone's choice of job by degree of difficulty or lack.
Want to "know" more? Never miss another big, odd, funny, or heartbreaking moment again. Sign up for the Knowable newsletter here.

Keep reading...
Show less
Lawyers are faced with upholding the law or challenging the law every working day of their lives.
Sometimes, the case challenges the lawyer's own moral code. Those challenges really define how those people practice law--and they possibly change it.
Keep reading...
Show less
First things first:l
what is the "Bottle Cap Challenge?"
It appears to have been started by this video:
The aim of the bottle cap challenge seems to be, in true Jason Statham movie style, to perform a roundhouse kick so precise that it unscrews the top of a bottle without causing any damage to the bottle itself.
When one person completes the challenge, they challenge another.
When it came around to MMA fighter Max Holloway, who totally nailed the challenge on a bottle of Tito's Vodka:
He challenged John Mayer.
Mayer rose to the occasion.
Mayer gets the cap clean off the bottle, before giving the viewer a look like:
"Yeah. I just did that."
Mayer then challenged Jason Statham.
Statham let no fan down with his Hollywood-worthy roundhouse kick.
After these guys brought it so hard, people wanted more.
People found it strangely attractive.
And videos are surfacing across the net of others trying out the bottle cap challenge.
Some less successfully than others.
Will the bottle cap challenge become a cultural landmark, just like the cinnamon challenge?
Hopefully it won't evolve into something like the Tide Pod challenge.
Jason Statham's challenges to Guy Ritchie and to James Moontasri were answered with gusto.
The only question is, when will the bottle cap challenge finally get to you?
Keep reading...
Show less