For the first time ever, Miss America, Miss USA, and Miss Teen USA are all black women.
After a history rife with racism and exclusion, it is a breath of fresh air to see black women competing and succeeding in the pageant world.
Attorney Cheslie Kryst, was crowned Miss USA on May 2nd, 2019. 28-year-old Kryst works full-time as an attorney doing civil litigation, and volunteers her time (pro bono work) representing prison inmates who have received unjustly harsh sentences.
You can view her crowning below:
Miss USA 2019 Crowning Moment youtu.be
Kaliegh Garris, crowned Miss Teen USA, is a competitive dancer, in addition to attending two schools.
The 18-year-old is enrolled at both the Joseph A. Foran High School and the Educational Center for the Arts in Milford, Connecticut.
MISS teen USA 2019 CROWNING MOMENT youtu.be
Nia Franklin was crowned Miss America 2019 back in September.
Franklin, 25, is a music composer and classically trained opera singer who graduated with a Masters in Fine Arts degree from the University of North Carolina School of the Arts in 2017.

She is passionate about using her voice and her art to reach and enrich people's lives. While attending university, she was a member of ArtistCorps, which places artists in public schools to enrich students' education.
Newly crowned Miss America Nia Franklin speaks out on 'GMA' youtu.be
In the not-so-distant past, black women were barred from competing in mainstream beauty pageants.

These three ladies follow in the footsteps of actress Vanessa Williams, who was the first black woman to win the Miss America beauty pageant in 1983.
There was an outpouring of support on Twitter for the three newly-crowned queens.

Even Halle Berry, actress and former pageant contestant, congratulated the women.
Franklin told the New York Times how important the three wins are.
"It is important to little brown and black girls to see three strong figures, three strong women, African-American women that are doing so much great work."
"People will argue that race doesn't matter. But race does matter in America, because of the history, because of slavery."
Keep reading...
Show less
Senator Kamala Harris of California rang in this year's Martin Luther King Jr. Day in the most exciting way. She is officially running for President of the United States!
The announcement came this morning on Good Morning America.
Needless to say, people are thrilled.
Once the news had a few hours to set in and everyone had a chance to calm down, people realized that her campaign logo has the most amazing hat tip.
Check out her logo.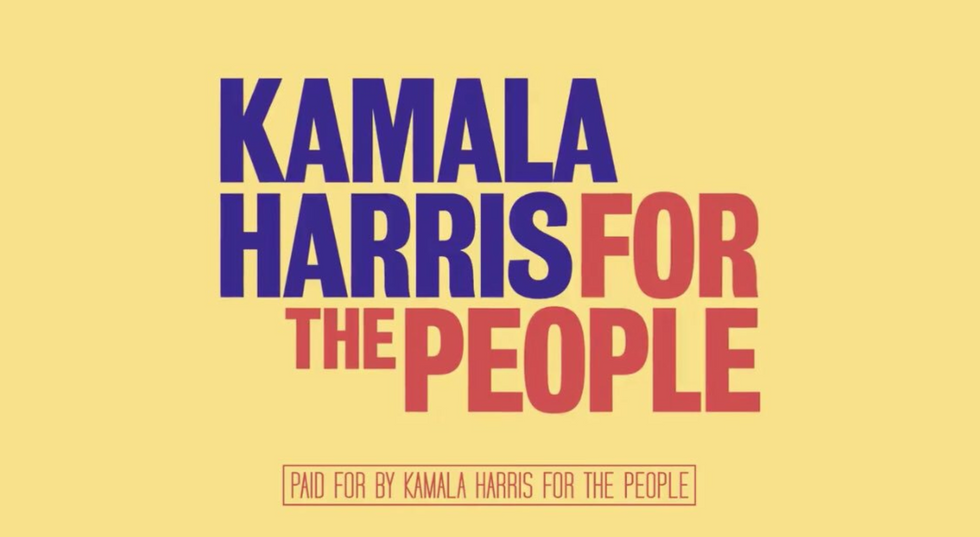 @TrevJoseph (Twitter)
As you'll notice, she implements the standard blue and red, but she opted for a yellow background.
Furthermore, her font choice has a retro feel to it.
The red and yellow colors are a direct nod at Shirley Chisholm's campaign buttons.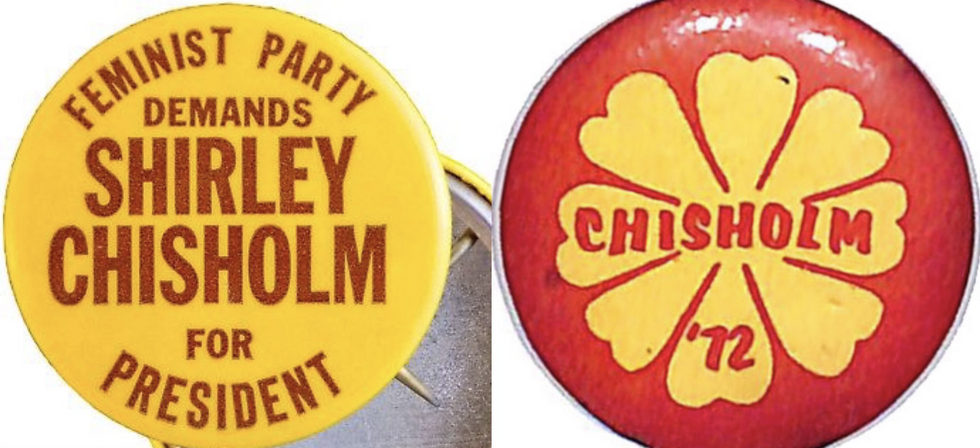 @TrevJoseph (Twitter)
If you're not familiar with Shirley Chisholm, she was the first black woman to run for president nearly 50 years ago.
The explicit and heartfelt gesture from Harris to Chisholm is causing everyone to love and respect Harris even more.
To learn more about Kamala Harris or to donate to her campaign, visit her website.
Keep reading...
Show less