Being single can be fun. In fact, in this time of COVID, being single can save lives. But the heart is a fickle creature.
And being alone can really suck in times of turmoil. None of us are perfect and it feels like that's all anyone is looking for... perfect.
Now that doesn't mean that all of us are making it difficult to partner up. Sure, some people are too picky and mean-spirited, but some of the rest of us are crazy and too much to handle. So one has to be sure.
The truth is, being single is confusing, no matter how much we try to match. So let's try to understand...
Redditor u/Mcxyn wanted to discuss some truths about love and our own issues, by asking:
Why are you single?
Give too much. Give too little. Pay for the first date. Don't pay for anything. I've heard it all. Sometimes it all worked, sometimes it didn't. Let's hear more...
Nemo?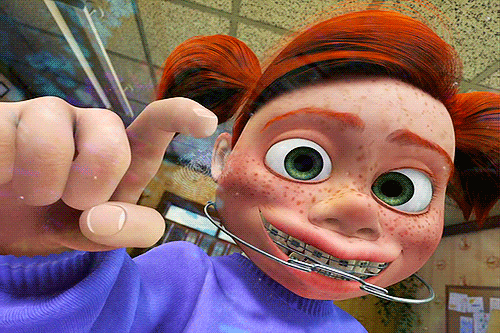 Finding Nemo Movie GIF
Giphy
"There are plenty of fish in the sea. Unfortunately, I live in the desert."
Forward
"My girlfriend passed, and I can't figure out how to fall out of love with a dead woman."
- NiTlo
"I think the only way I could move forward is knowing I will always love and cherish her memory, but am capable of loving another as well. Then again there's nothing wrong with making peace with the fact you've had the love of your life and staying single."
Shame...
"I tell myself it's by choice."
- Reddit
"Here is the reality, it may make some feel better. If you aren't using a dating app, not going to bars/clubs or putting yourself out there, you have made a conscious choice not to date. If you are ok with this, you have NOTHING to be ashamed or worried about. Some people are wired differently. Not everyone wants to be in a relationship. If you are not ok with this, you need to make some changes in your life. And no, it's not their fault. Do some introspection."
Look Within
"Self esteem issues. Anyone I like enough to date deserves better than me."
- supnseop
"I have a question for you, I suspect that this person I really care for a lot also really cares a lot for me but they push me away despite never fighting having any disagreements or ever a bad time or issue of any type. In fact, we've always really enjoyed each other's company. So my question is would you or have you just given up on someone despite really liking them because you thought that they'd just leave you anyway and couldn't possibly be happy with you--and they'd would be disappointed? Thinking you're doing them a favor?
- allovia
"It's not really that I would be worried about them leaving or being disappointed with me. I'm disappointed in myself, and I wouldn't want to bring that into a relationship. I don't like me, so how can I ask someone else to? If I've given up on myself, then I'm really not bringing anything to the relationship except baggage. I'm not sure I'm doing them a favor, but I am sure that they will find someone better than me."
"Also, I swear I'm a functioning human lol. These are legit the deep dark thoughts that come out in the wee hours of the morning. I am trying to fight against this train of thought as much as I can, but I hope you can see why I wouldn't want to make this someone else's problem, especially someone that I care for deeply."
- supnseop
The Appeal...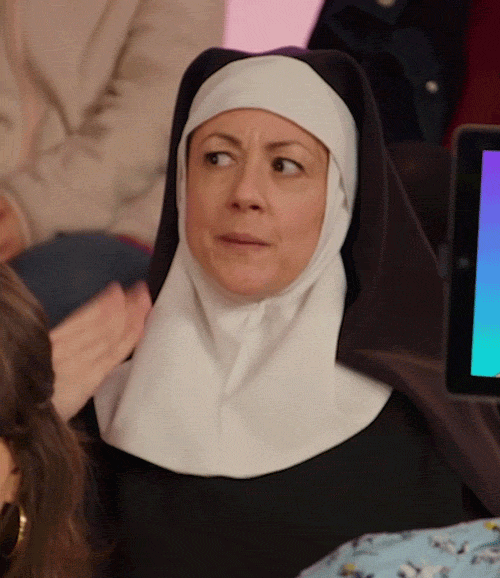 So Excited Reaction GIF by Originals
Giphy
"I assume because I'm not appealing in any way to anyone"
no one else....
"I can barely handle myself, what makes you think I could handle some other fool?!"
35
"For me, it is a choice. In my country, marriage is set up by parents and children barely have a say in 90% cases. I am 35 now and still single, think of it how you will. I just detest human interactions. When I try to recall the happiest moments of my life, all of them were with my dogs, gods help their departed souls. I can't imagine spending intimate time with another human being. And a relationship is unnecessary bondage. It is an utter waste of time, money, energy and everything one can imagine."
Post University...
"I'm a physically ugly dude who generally dates by having people get to know me for a while, look past my looks and develop feelings for me. Post-university this has been extremely difficult, as I don't have enough people coming through my life despite my best efforts, and doubly so in a dating market that is so thoroughly warped by looks-based online dating."
Skills
"I lack the social skills."
"It's difficult, I avoided people and bonding with people because I was too insecure about being socially unskilled and this only gets worse with time, people are growing and getting better at it, but I barely started really."
Connections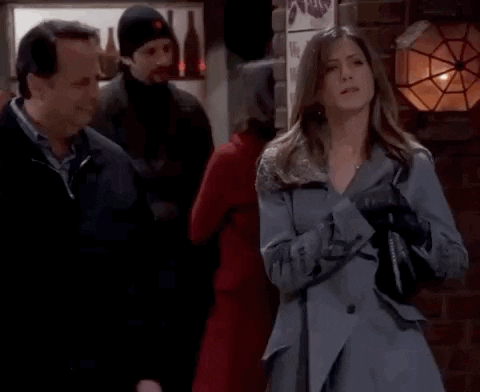 Dont Touch Me Season 9 GIF by Friends
Giphy
"I don't connect with people very well. I have a hard time talking to people I care about normal things, and I have an even harder time talking to them about my feelings. On top of that I have really bad social anxiety and I don't have a lot of friends, so the chances of me actually getting in a relationship is basically zero."
Want to "know" more? Never miss another big, odd, funny, or heartbreaking moment again. Sign up for the Knowable newsletter here.

Keep reading...
Show less