An important contributor to our overall health and happiness is the quality of our friendships.
We may not have a lot of friends, but the more important factor is the depth of those relationships.
But we've all had one of those friends who turned out not to be a very good friend at all.
Redditor Both-Support-7110 asked:
"When did you realize your 'friends' were just a**holes?"
Putting Them Down
"After I realized that other people don't s**t on each other on every possible occasion in their circle."
"And that it isn't right when a 'friend' uses every known insecurity as an argument against you when you do not behave the way he/she would want you to."
- fobopi9445
"I luckily made a couple of friends that would just be supportive about stuff. So I slowly started talking to them more than my older friends as I saw the disparity between their responses."
"One side purely would be purely judgmental and try and bring me down, and the other would just be excited for me or be there to listen or whatever. Who wants to talk to the former when you have the latter?"
- Universeintheflesh
Using Them as a Convenience
"They only bothered with me when it suited them. I'd rather have nobody than have to deal with that."
- fobopi9445
Trying to Keep Them Small
"When they were nice at first but then cut me out of conversations, telling me not to 'butt in.' A friend doesn't dictate when you're allowed to speak."
- leatherwolf89
"Total a**hole move to have conversations in front of you only to tell you it doesn't concern you and mean it. . . Like making plans and giving details about how someone like you could be included but specifically telling you not to invite yourself; making plans in front of someone and not inviting them is awful."
- dearlysacredherosoul
Using Them as Entertainment
"She got a boyfriend and would let him listen to our phone calls and not tell me, even if I was crying about personal stuff that I would only ever tell her."
"Then they both started lying to me about my crush liking me back, forcing both him and me into awkward positions (telling everyone we liked each other so they'd play along, swapping places constantly to make us sit next to each other, pressuring him into giving me a lap dance, making him kiss the prettiest girl in the room, etc), and encouraged me to shoot my shot more and more."
"All the while they knew he didn't like me, he had told them both directly. One night, I was crying on the phone because I was so confused why my advances weren't working, and they just kept explaining it away, blaming some other bulls**t reason and telling me to try again."
"The next day, they told me they were laughing throughout the whole call because I didn't get it and I was so upset. I should add I had no dating experience at all and nobody had ever liked me at this point."
- vixayib976
Using Them to Feel Superior
"I didn't have many friends in grade school, but the times the kids actually gave me the time of day, it was to make me 'it' when we'd play tag. That's what I was there for. To continuously be 'it' so they could run away and feel superior. Because they knew I would agree to it no matter what."
- lunayoshi
Having Questionable Morals
"I had a friend that was a very promiscuous girl, I had no issue with that, until I found out she was using me and my innocent personality then, to distract her mom and make her think she was like me."
"Then she used my house as a literal hotel once, with my family here and everything... I knew that was it."
- luffve
Making Fun of Them
"When I made new friends and realized that it's not normal for friends to constantly beat on me and make fun of me."
- vatonef494
Prioritizing Money Over Them
"When they stopped being my friends after I went through a rough financial patch."
- fobopi9445
Becoming Flaky
"I had a group that I was in from 2019-2021. They became a**holes over time, and it took me longer to see that. It was when I failed my psych 101 class (I'm not the best with online classes and tried the best I could) and when they heard about that, they laughed to my face, called me stupid and a failure."
"Early 2022, I met up with them again thinking it would just be a 'listen to this concert for someone we all know and go on our ways' thing."
"My one closer friend offered to drive me and I accepted, and then afterward she joined the group, made eye contact after the concert was done and said, 'bye,' and left with them to the doors. They doubled back and said, 'You can come with us to another town to a friend's place or I can get my mom to drive you home.'"
"I was so overwhelmed and embarrassed that I just went with them to the other town. I called my brother to come to pick me up after an hour, and when he was on his way out, everyone else left. Haven't been into contact with them again after that."
- shortedgyasain
Disappearing When It Counts
"They pretty much abandoned me in a time of pretty intense need. It solidified my decision to leave the area and go do something worthwhile."
- verisimilitu
No Reciprocation Allowed
"When he does s**t to me and acts like it's no big deal, but then I do the same back, and he gets offended."
- vatonef494
Excluding Them From Plans
"I've got two examples here. One from childhood and one from adulthood. Pick your favorite."
"Childhood: Kid I knew when I was 8 or so. We used to hang out a lot of the time and often played together, doing the usual kid stuff. Then one day, he has to move away because of a change in his parent's financial situation and I was pretty bummed out about it."
"On the last day we were supposed to see each other, he hung out with someone else instead and when tried to join them, he physically shoved me away and told me I wasn't welcome. That one stung."
"Adulthood: When they keep telling me about plans they made and things they did together or wanted to do together, but never bother to invite or include me in any of it. There's one of them I get along with and he'll invite me to things as long as it's just with him, but when he's with the group, he excludes me."
"I remember one example in particular where they were discussing a new site to do some photography and they fell short a man. One of them looks at me like I'm the spare tire in his car and goes: 'I guess you can come with us this one time.', to which another replies: 'Nah, he doesn't want to go. He doesn't like photography.'"
"I told him I was perfectly capable of answering for myself and didn't need him to act as my answering machine, but it lost a lot of impact because he was right. I don't like photography and didn't want to go. I just didn't like being talked about that way."
"Good luck making that clear to them, though. All they heard was: 'If he was right anyway, then why are you b*tching about it?'"
"I no longer hang out with them. I eventually got sick of being treated like the spare guy they can use in case none of the 'main crew' was attending, so I dropped them."
- Kuliari
Terrible Priorities
"In 2006, my then-best friend wanted to go to a big German metal festival. I did not want to go because my Dad had end-stage cancer."
"Dad died on August 8th, a couple of days after my friend returned from the festival. I called him because I needed someone to talk to."
"He very bluntly stated that he had no interest in my Dad's passing but wanted to tell me how great the festival was."
"You can't imagine how disappointed I was. For years, I'd been there for him whenever he got dumped, and the one time I needed a friend, he wasn't there for me. I told him to shut my door from the outside and lose my number."
- fobopi9445
Undesirable Behaviors
"I was 15, we were hanging out in the alleyway behind my friend's house as we did almost every day after school."
"One girl was there from the year above us and they started prank calling the child protective services emergency line, pretending to be a child in distress, and they all laughed."
"After a few rounds of this, I felt queasy and left. Never hung out with them again. I still feel bad for not saying something or putting a stop to it, but the girl was older and 'cool.'"
- Brasscogs
Taking Advantage of Them
"I've been posting on him recently, he was my former neighbor and friend. We didn't immediately hit it off but after a while, we became good friends."
"I tried helping him out (he's an unemployed single dad of two special needs kids). He eventually saw my kindness as something to take advantage of, so late last fall, he either broke into my house (or enabled someone else to do it for him) and stole money from me."
"When I confronted him about this, he physically attacked me."
"I can't say it doesn't hurt."
- llcucf80
Friendships are incredibly important, but we're unfortunately not meant to be friends with everyone. Some people simply do not turn out to be the friends we thought they were.
We may know that this happens, but that doesn't make it hurt any less.
When is it time to say "bye-bye" to a friend? Yes, we know all about toxic relationships and red flags, but what about friendships? As a type of relationship, they can have their own toxicity.

u/captainneilmars asked Reddit:
We know all about relationship red flags, but what are the friendship red flags?
Here were some of the answers.
Behind The Back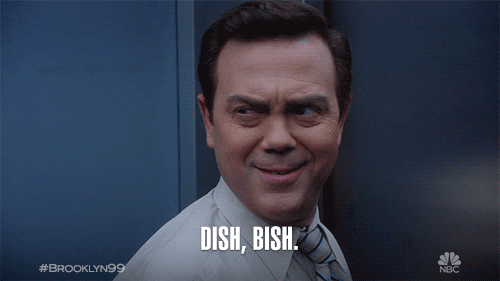 Giphy
When they only talk crap about their other friends to you. Calling you their "best friend" too quickly, when you feel not even close to the same.
Blah Blah Blah
I have a friend who I still love because I don't think she knows how bad she is. We often had long conversations talking about events in her life (her crushes, her worries, what made her mad) and I liked it since I don't like talking about myself for a longer time and like to listen to people. I thought it was a mutual friendship and that she would listen to me too when I wanted to talk.
Nope. We once met for a drink when I was accepted at an art school and I wanted to talk about the assignments we had to do and she deflected the conversation to a relationship problem she had.
We were on vacation together and I wanted to talk about a philosophy in a show I liked since it meant much to me and that I wanted to get a tattoo from that show but she interrupted me to ask a question about the air conditioner, threw herself on the bed and looked at instagram posts.
I've honestly never had a friend that was so disinterested in me but still expected me to listen to her talk. If she didn't have other redeeming qualities and was part of the friend group I'm in I would let her fall like a wet sack of potatoes.
Failure To Land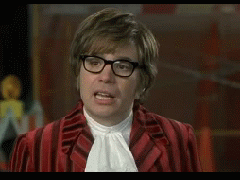 Giphy
One of my friends upset me once, and I told him the comment he made about me offended me, and he said it was all banter and he didn't see anything wrong with it. After that, he just kept escalating it, and I found out later from a mutual friend that he thought it was funny that I got offended and said, "if I'm in the shit list I might as well stay in it and make it worth it". He's tried to just brush it under a rug and be all buddy-buddy again, but I don't really want to give the impression that his attitude was okay, so I've just stayed away - haven't spoken to him since, can't say I've missed the company.
Front-Stabber
I've had friends that are so worried about their image that even after years of friendship they refuse to be themselves or admit their flaws. Instead when we hangout it's like there is this facade. Interactions are super shallow and there's no room for personal growth.
My best friends are pretty blunt. I once asked one if she thought I had alcoholic tendencies, and she was like, "no sh*t, look at who we hang out it. We're all alcoholics. We should work on that." Then we did. Or one time a friend of mine walked three miles while working in the back country so she could get cell phone service, to make sure I went through with getting a counseling appointment.
Not the most pleasant stuff, but because of the honesty I've grown as an individual.
Take Take Take
I have friends that have been hitting a bunch of red flags as of late:
Only reaches out when they want something or when boyfriend is unavailable. Otherwise you're nobody. There's weeks where I don't see or hear them and then I get a "can I borrow your car to help my bf" message. Lol no.
Doesn't offer congratulations for good news. Instead gives criticism and downplays your achievements.
Never reaching out but plays victim of Facebook about how lonely they are
Ignores/disregards/downplays your concerns ("You didn't use a condom/plan b? Pls go get a checkup" "I don't see why you're making this such an issue")
kiku8
Wow...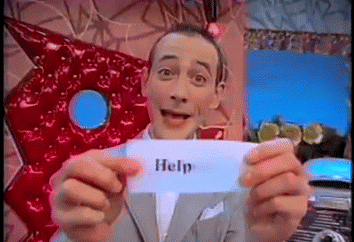 Giphy
My friend and I were talking outside after class when I realized I was on the verge of fainting. I quickly sat down and said this to her.
She said "okay" and continued talking.
I thought, "Uh, okay... Did she not hear me?" so I repeated myself and said I should go to the nearby Starbucks to get something to eat or drink (since, ya know, it's 115° and I'm about to faint).
She said okay and that she had to go.
She left, I wobbled to Starbucks and then headed home still feeling a bit suspect.
Sadly, I didn't see this as a red flag until over a year later... I had completely forgotten about it. I was going through some stuff at the time so I just thought, "Maybe not all friends care about that or think they need to help you?"
Well, if that's true, that's not the behavior I'm looking for in a friend.
Oh Well The Red Flag O-Wagon Is A Comin
-Self Absorbed (ONLY talk about themselves and their lives instead of letting others talk, basically thinks the world revolves around them. OR, always change the conversation to be about them and their past experiences even when it's not anywhere near what you just said.)
- Always have something to complain about when it comes to what you're doing (IF what you're doing isn't wrong/bad)
- Complains about you not opening up to them and rarely sees your own friends, but they don't make the effort in reaching out and always make plans without you.
- Expect you to pay for her (Not once or twice... but ALL the time)
- Texts you to go out to 'hang out' but actually just needed a ride to go to the mall to buy some stuff while we 'hang out'.
Money Again
"Let's get together this weekend! I'll give you a call Friday so we can make plans." Sunday, still no call or text...
Always telling you gossip about someone else, they will tell your gossip to someone else.
"It's your turn to buy/pay/pick/etc." nah b*tch, pay your half.
Friends AND Roommates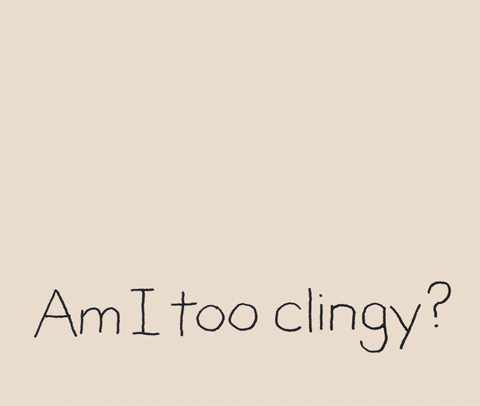 Giphy
Never on top of their things or schedule. For example, you go to hang out with them and meet up with them and they are consistently late or unorganized with something (Tom failing to pack his stuff up before moving in Parks and Rec comes to mind).
In the age of social media, someone always telling you they want to hang out but never inviting you. In my experience it can lead to being taken advantage of.
Very clingy friendships, something isn't healthy in that relationship.
A friend that spends a lot of time putting others down, especially being really critical, and past the point of just a joke. In addition to being very critical/judgmental all the time, they are also very arrogant or braggy about themselves.
A friend that always has to be right, can't admit they are wrong, must get in the last word, etc.
Specifically in the case of friends/roommates:
People not pulling their fair share of housework (cleaning, yard work, etc.).
Roommates making changes to the lease or not following the lease and not telling you.
Roommates that spend their rent money on a TV or something unnecessarily expensive and have to borrow.
Loud/inconsiderate/messy roommates that don't even think about their actions possibly being annoying or frustrating to live with.
Roommates that don't respect personal space, enter rooms without knocking, always wanting to hang out without giving any time to oneself.
CakeAndGym
Yooooo
"Jokes" that seem off color, especially in response to you expressing something positive or a win in life.
For example, I told a work friend that I lost a bit of weight since switching a medication and how I felt like my clothes fit better.. her response was never "Aw that's great!" But instead she said "you're the girl who thinks she's a size 8 but is actually a 14"
Ok first off, excuse me WHAT?!
She laughed hysterically and said "I'm only joking!"
No. This sh-t ain't cute. Also I have clothes ranging from size 8 to 14. They all fit. Wtf u doin, womens fashion??
Self-LESS
When I first met one of my sisters in law from my husbands side, I was trying to be super nice and get to to know her. For the first two months, she called me every single day. I'm not over exaggerating, every single day. We would be on the phone for up to two hours and the entire time she talked about herself and if I tried to say something, she would either interrupt or ignore what I say and keep going on talking about herself. At one point, she called me 8 times in a day and I got so frustrated I called my husband crying and told him I can't deal with her constant calls. After that, I told her to call if it's something important, otherwise I don't have time to talk to her. She's now mad at me and no longer talks to me.
Walk On By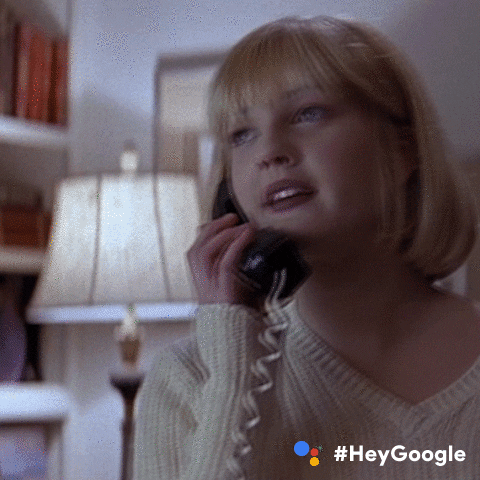 Giphy
5 years ago i had an accident at work and ended up spending 6 months in the hospital to recover from what should have been a paralyzing back injury.
Finally get out of the hospital, get home, and find that my house phone is showing hundreds of missed calls, all from my 'friend' call her up and she starts SCREAMING at me over the phone how i could just forget being friends with her when i can't even be bothered to pick up the phone for 'a year'.
I just hung up, and a mutual friend of ours relayed a simple message "If you actually read my FB posts, you would know i just spent 6 months in the ICU with no cellphone"
took her like 2 weeks to come crawling back when she needed money for her car payment.
Push 
My friends asked me to give them a ride to the hospital when I was in labor. I repeat, when I was in labor...
Sue-shi Me
A bit late to the thread, but I had a friend who lives literally one street away from me. He called me at 4 am to help him jump start his car in the rain, so he could get home from his girlfriend's house. Even though I was sleeping, I dropped everything and went to jump his car. About a month or so later, I'm preparing to go to class and now my battery had died and I needed a jump. I called him up.
He vaguely says he'll be there in a little bit. Now keep in mind our houses are about a ~45 second drive apart. Half an hour goes by, he's not there. An hour.... two.. three.. five..nothing. Didn't answer his fucking phone for 5 hours.. When he finally did answer, I found out he went to get sushi with a different friend AFTER he said he would help me. What pissed me off the most, was that he literally drove PAST my house to go get sushi. I'm still fucking bitter about that.
Emily Post Mortem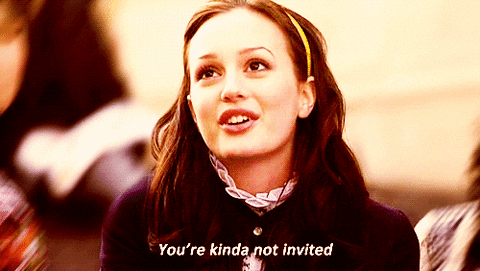 Giphy
She told me I was invited to a party given by someone else. Was young and naive. She had no transportation so I got pick her up. We are at the party and the hostess came up to me and said in front of everyone, "I didn't know you were invited!" I was mortified and spent the rest of the evening waiting in the car for her ass to be ready to go home. To this day, will never accept a second hand invitation. F--- you, Janet, wherever you are.
Broken Bro Code
Oh boy. Have I got a story for you guys. This was over 5 years ago. My brother calls me up. He's flying out, needs a ride to a bachelor party. The bachelor can't pick him up for whatever reason. Now, this is just a bad situation, because he's flying in to an airport about 8 hours north of where I live. The bachelor lives about 2-3 hours west of that. My brother cannot rent a car. My brother tells me I'll love the bachelor, he's a great guy, my wife and I can crash on his couches, we'll get breakfast in the morning, and then we go home. Why I agreed to this I do not know, but my brother was in my wedding (in fact he was my best man) so how can I refuse him? Also I think I was sick or something was wrong with me at the time, I don't know.
So anyway, the day comes and we make the drive. We pick my brother up, we grab lunch, it's a good day. We drive out to his buddy's house. His buddy greets my brother and tells us that we can go now. I look at my brother like WTF dude. He's just like, "sorry, nothing I can do." But he tells us we should just get a hotel room in town and we'll all meet up the next morning for breakfast like we planned. My wife and I both didn't want to be there. So we left. We were about 10 hours from home and it was late, so we did get a hotel room, about halfway home. We actually got a room at a Hilton, with a coupon from one of those travel guides it was like $80. Not too bad. Also it was, I think, a Wednesday or Thursday night. One of the nicest rooms we've stayed in. Did our own thing.
Didn't really talk to my brother for a year or so after. He never apologized. In his eyes we were both a--holes, it was his buddy's special weekend and we stood him up for breakfast, the whole ride thing disregarded. And, you know, maybe we were wrong for bailing on him. His friend should have picked him up from the airport. The fact that he was unwilling to do that, and completely unwilling to even recognize the people who drove over 20 hours round trip to do that for him, made him the biggest jerk. All around a bad situation. We should have simply said no and put his friend in the position to decide if he really wanted my brother at his wedding. (My brother flew out on his own dime, if that matters. So no, the friend did not even fly him out. Honestly I don't think the friend really cared that much about my brother at all.)