When it comes to romantic relationships, especially when marriage is talked about, it's good for the two people in the relationship to share similar values, principles, and beliefs.
Maybe you discuss whether or not you want children, and if so, when. Maybe you'll talk about how to split household duties or whether or not to combine finances. And of course, you'll talk about religion.
Religion can play a large role in life for people of faith. The rules or recommendations of their faith help them to decide what's right and wrong, what to do in any given situation, and maybe even how to raise kids.
However, if one partner is religious and the other is atheist, it can be difficult to find a middle ground. It's not impossible, but it may not always be easy.
Atheists on Reddit know this first hand, and have shared what their relationship is like with a person of faith.
The stories were as diverse as religion itself.
It all starte when Redditor Actual_Sprinkles1287 asked:
"Atheists who married a person of faith, how is that going?"
Some people found it didn't matter, and their relationship was successful.
Good With Them, Bad With The In Laws
"With her? Great, it never really comes up, she does her thing (She's Christian), we agreed the kids get to make their own choices, and that we can both explain our faith, or lack thereof, when appropriate."
"Her parents, on the other hand... Just glad they live on the other side of the country. Was worse before we got married"
– Constantyne13
"Got an identical situation here but her parents are ten minutes down the road. I used to be a Christian. They don't know I'm not, so that reduces friction."
– 7Welds
Sunday Morning
"Had our 25th wedding anniversary last year."
"She's a member of a very liberal (even for Canada) congregation and I share most of their beliefs about things like how to treat other people, just not the supernatural stuff. She does her thing, I get to sleep in on Sunday mornings."
– YVRJon
"Last sentence is relationship goals."
– phalangepatella
Heritage Over Religion
"Well, I am the non-atheist in the relationship, but it doesn't come up at all."
"I don't believe in an interventionist deity, so there really isn't a reason to discuss it."
"Since we are Jewish, my husband is fine with the kids going to Hebrew school because he wants them to know about our history, language, and traditions. That's why I want them to go as well."

"Mainstream Judaism is not very deity-focused and Hebrew schools mainly teach language, history, and about rituals and their meaning. Faith doesn't really come up, and everyone having their own way of doing things and believing is an integral part of Judaism. So, I am not worried about them becoming indoctrinated in that way."
"We both think that it's up to the kids to make their own decisions about theism and religion, and we should give them the materials to make an informed decision."
– zazzlekdazzle
Believe
"Great! Sometimes I go to church with her, I like the content (be a good person, live simply, etc.) She believes all the science, she just also believes in some other stuff."
"My opinion is this: as a human you're going to have questions about life, the universe, and anything else. If a belief system answers those questions for you, great."
– SpaceOttersea
Perfect As You Are
"When we first met, I saw she was a "problem solver" by nature. She's religious, I'm not. I asked her early if she saw me as a problem in need of a solution. When she said, "no," I decided I'd keep seeing her."

"She still holds her beliefs, though perhaps not as strongly as before we met. We each know where the other stands, and we're both respectful of the other's views. She doesn't try to "convert me" and I don't try to change her mind."
"We're 13 years in, and doing just fine, I think."
– akluor
Others found it impossible to remain married because of religious differences.
Keeping It A Secret
"My ex husband never acted religious. Not necessarily atheist, but didn't go to church, and never prayed that I was aware of."
"We hit a really rough patch and I wanted a divorce. I found a notebook (I wasn't snooping, I was cleaning and it was in a stack of random papers and whatnot) where he'd made some list of demands to save our marriage (laughable since I was the one who wanted out due to how he was treating me). I started to read it and one said "accept Jesus into her heart." I rolled my eyes just as he walked into the living room and freaked out that I had it and yanked it out of my hand. We never talked about it amd we did eventually divorce."

– stealth_mode_76
"Hmm. It seems like for him to not have expressed religious beliefs or convictions but desires for you to "accept Jesus into your heart"—according to this list of his—seems to suggest that there were some things about him that he kept secret from you throughout your marriage. Your hands are wiped clean of him now though!"
– VibrantVirgo96
Bad Idea
"Divorced. Don't know what I was thinking."
– Misanthropic-bug
Big White Lie
"Divorced for that reason"
– CommunityGlittering2
"If you don't mind me asking, why did it only become an issue after marriage?"
– Forever-Alone-1
"Because she lied about be religious, before marriage she said she was only acting to please her mom because she lived at home. And we would bring up any children without religion and they could chose when they were older. She lied."
– CommunityGlittering2
​Some people found that their partner's faith changed, or they even switched around who was a person of faith and who wasn't.
Hard To Keep The Faith
"She's not Christian anymore. I never belittled or attacked her faith throughout the years. Between cancer taking her sister and simply aging, her belief slowly eroded away."
– heH0rnyRobot
"This. I prayed for a few years for my husband to come to faith. After crippling mental health issues and having special needs kid, Now he believes in a god and I lost every ounce of faith I had."
– Interesting-6743
Some people are still together but still find religion a topic of contention.
Trying
"Not swimmingly well. But we're hangin' in there."
– owdoidothiz
Exhaustion Comes With The Topic
"I'm a person of faith who married an " I dnt believe in God but I believe in something"
"We love eachother but when this topic comes up it's so f*ckin draining"
– ShruteFarms4L
"do you mind sharing why it's draining?"
– lunafxckery
"...well we talk a lot, as you can imagine that means the Convo often drifts to God. When we talk about God usually we end up also bring up past traumas and we both have a lot. I believe God gave me the strength to get through it, she believes she was abandoned."
"She also brings history into it too (where was he during slavery, holocaust)."
"and we never ever come to a conclusion we just move on lol start watching a movie or playing with the kids, maybe drinking and whatever comes with that."
"But sometimes the covos last a little longer than usual, we have never argued about this tho, but somestimes the convos can drain me mentally."
"Short version: it's like two walls talking when God is the subject."
– ShruteFarms4L
A Bit Of A Strain
"This will probably get buried but anyway."
"My wife is Christian, Anglican in Church of England. They're fairly liberal in their views and acceptance of what people believe, even within the church. So she doesn't mind that I don't believe in a single God, and the church isn't as 'firm' in the UK as it seems to be in the US. So I'm not ridiculed or seen as a bad person by her or the church for my lack of faith."
"She studied to become a priest over the past few years and was ordained. I told her I would support her studying but I didn't want to discuss God or religion with her in the way she debates with some of her other religious friends. I largely struggle with the idea that she believes something that is at odds with so much of what we know about the universe. The further down the religious path she goes, the more bitter I've become towards 'religion'. (I can only see religions and The Church as a business these days, especially knowing the processes she went through to become a minister.) The values of the Anglican church are mostly good, but you can live that way without god in your life. I don't see why religion needs to play a part of being a good person."
"In terms of how it's been for our marriage, it hasn't really been a factor for most of 25 years together. It's frustrating that she usually wants to go to church on Sundays, which leaves me to do everything else that falls on Sunday morning (notably kids' sports commitments). I'd also certainly say we have far less in common and have less to talk about these days than we used to. She bends every possibly interesting conversation back to religion or God, and I just want to enjoy chatting without it becoming a debate. But that's the main topic of conversation she knows and pretty much all she reads. She reads a lot about religion and theology and 'church' has become such a huge part of her personality, and her biggest 'hobby' that she is much less interesting and has fewer passions or interests in life that she can share. It doesn't leave much for us to discuss when I have no interest in religion and have become so bitter towards it."

"So no discussion of separation or divorce - we're not miserable - but religion has more recently played a massive part in us having far less in common."
– Arrow_King
But ultimately, it seems people can make it work.
Love And Honor
"I'm still married after 30 years. She has her religious beliefs, and I support her as best I can. She doesn't push anything on me. When she wants to do her thing, I give her space. If I have to be involved, I just stay quiet and be respectful. It's not that hard to do. No need to hate someone because of differing beliefs."
– Live_Ice8502
What a great attitude to have!
What do you believe?
Is there a GOD in the sky?
Is he guiding us and helping us?
Life is really hard. Why is that is a big entity is up there loving us?
Atheists have taken a lot of heat for what feels like shunning GOD.
What if they've been right all along?
Maybe let's take a listen and see what they really think.
Redditor __Jacob______wanted to hear from the people who don't really believe all that "God" stuff. They asked:
"Atheists, what do you believe in?"
I'm waffling between G-O-D and nothing. So please give me some education.
911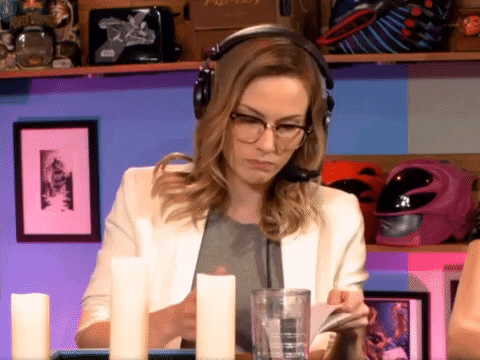 Role Playing Reaction GIF by Hyper RPG
Giphy
"We need to look out for each other because help isn't coming."
cknipe
Peace Out
"More than 2 decades ago, a priest was giving a sermon in my church and he said 'our faith requires you to believe without question. Why call it faith if you have to ask questions?' I haven't returned to church. Not until my wedding day but you know what I mean."
asiangontear
Delusion
"When I was young I used to think that after death you would have access to a PC that you could see absolutely anything about your life. Stats, any question you had no matter how obscure, replays of moments, perspectives of others in relation to you. No matter what you wanted to know, if it was relatable to you, you could see it. I know it's silly, but as time goes on I just want it to be real, and I don't think I'd have any issue allowing myself to fall into that delusion."
eggwardpenisglands
I think nothing happens...
"Realistically, I think nothing happens. We literally experience nothing after death. Same thing that we experience before birth. We don't exist, so it's nothing. I think the tenant that we should follow while living is to try to be happy and healthy while minimizing the damage we do to each other."
"What I would LIKE to happen after death is whatever you believe in, exists. I think Christians should get to go to heaven if they truly believe in it, Hindus and Buddhists get reincarnated, and everyone else also gets to experience what they believe they will experience."
"'I would still experience Nothing. Maybe it's one of those things where at the moment of death their brain makes them experience what feels like an infinitely long moment in time where they experience their afterlife. I just think it would be neat for everybody."
Better_Meat_
Shrug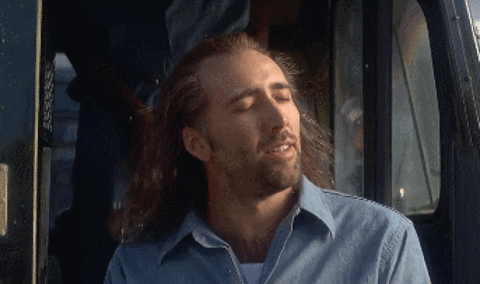 Happy GIF
Giphy
"Best advice I received from a dear senior on their way out. 'You win some, you lose some' shrug. Nothing divine, life is that simple and wonderful, accept it and move on."
Tune_Kindly
It all sounds pretty simple. Why are people so up in arms about Atheists?
Whatever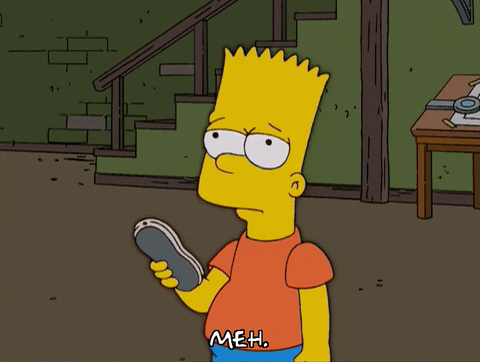 Bored Episode 15 GIF by The Simpsons
Giphy
"I believe in a universe that doesn't care, and people that do."
imCIK
Cool with Empty
"Nothing. [Serious]."
rumblingtummy29
"I feel this way about death. When I was 5, my grandfather died and my cousin simple said, he is dead, that means you are gone forever. Everything ends up dying, even plants and animals. I'm now in my 40's and still have this simplistic view of life and death. People think I'm ambivalent to life and death but it's just what it is."
thepigfish82
puppet-masters...
"I think a lot of religious people struggle with the fact that we are all just swirling units of chaos. There is no grand plan or great orchestrator. I think that's why people who are prone to religion are also susceptible to things like Q anon and the Cabal and all that. They REALLY want to believe that there is some almighty puppet-master who determines all of humanity's fate."
Lngtmelrker
"we're living in a society!"
"Just be a kind and empathetic person not because you're worried about some cosmic justice, but because it's the right thing to do. If there is some being that created us there's no way they actually care about believing in it or adhering to some rules from over 2000 years ago."
"Also a big thing for me is that I find the idea that you need religion or the Bible in order to have morals and ethics pretty dumb. It's pretty f**king clear that most evangelicals have neither. But my main thing is being a good person simply because, as George Costanza once said we're living in a society!' If you're only a good person in order to make it to heaven you probably aren't actually a good and moral person."
conservative_genius
That's All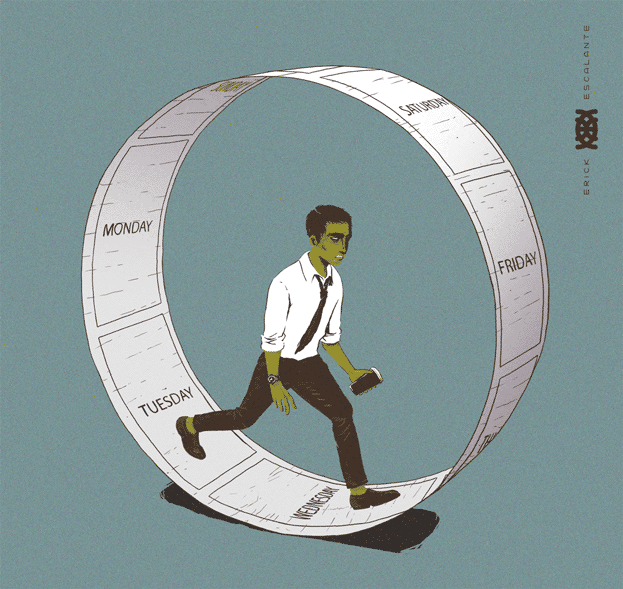 Circle Of Life Loop GIF
Giphy
"You're born. You live. You die. That's it. After you die you cease to exist, the same as before you were born."
serefina
Believe what you want. We're all here together. So let's focus there.
Want to "know" more?
Sign up for the Knowable newsletter here.
Never miss another big, odd, funny or heartbreaking moment again.
Many people are convinced that there is life after death. But there are different interpretations of what that life might look like. Atheists, however? They don't believe in any of it. Why would they? There's no proof, as far as they're concerned.
But suppose they had an opportunity to ask?
Would God, whatever a god might look like, answer?
And what might that answer be?
People shared their thoughts with us after Redditor SoAllofThis asked the online community,
"Atheists, if there is life after death and you were standing before a supreme being after you passed away, what would be the first thought that came to mind and the first question you asked them?"
"Is this the start..."
"Is this the start of my own Isekai?"
ArmedPandyFury
Depends, did you see a truck?
"Are any humans' beliefs close to who or what you are?"
mkicon
Well, according to Michael from The Good Place, "On October 14, 1972, during a magic mushroom trip, Doug Forcett described to his friend Randy the nature of the afterlife to a surprising degree of accuracy — getting it 92% correct."
Sooo... maybe?
"What is it..."
"What exactly is it you say you DO here?"
MacarioTala
I'm good with people! I'm a people person!!!
Simple.
"Who are you?"
[deleted]
What If the being replies: "I'm you"?
What then?
"So which one..."
"So which one is it, and how worried do I have to be?"
fussyfella
After that, you can always ask, "So which one are you, and what's next?"
"I'd ask..."
"I'd ask, when can I see my dogs?"
Specialist-Phrase332
Sorry, your dog is in Dog Heaven. It's on a different cloud. If you want to go there, I'll have to reincarnate you as a canine.
What's your position..."
"What's your position on honest doubt vs disingenuous piety?"
DoubleLigero85
Something tells me plenty have gotten into so much trouble over the years asking about different variations of this question while growing up in a fundamentalist Pentecostal family.
Karen
"I'd like to speak to your manager."
halason
Next, you can ask, "Do you know who I am??" and see where that gets you.
"Could God..."
"Could God microwave a burrito so hot that he himself could not eat it?"
[deleted]
It's worth a shot.
Well, God... the ball's in your court.
Punk'd!
"Was it all just a prank, bro?"
Nightmgr
*God points at camera*
We've got youuuu!
I'd want to know what the hell is up with wasps, personally. Someone answer me that.
What would you ask? Feel free to tell us more in the comments below!
Want to "know" more?

Sign up for the Knowable newsletter here.
Never miss another big, odd, funny, or heartbreaking moment again.
We must learn to call out our own.
And not be so ridiculous about it.
We have to admit when our own people are being too much, and we must take them to task.

So let's spill some tea... about Atheists.

Because any and all faith and non-faiths count.
Redditor Indianfattiewanted to hear from all the non-believers out there about the times when their own tribe bothers them. They asked:
"Atheists of reddit, what's something other atheists do which makes you cringe inside?"
I waffle with religion. That's good old Catholic guilt for you. So the atheists intrigue me.
come on dude...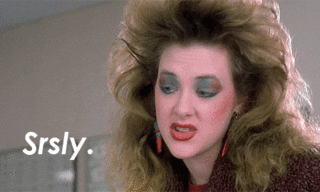 Joan Cusack Seriously GIF
Giphy
"My former classmate goes out of his way to defy anything laid down by religion. He said since Sundays were historically holidays for praying, he doesn't give them in his startup. Gives Mondays off instead. Like come on dude."
User deleted
Blessed
"Get mad at little stuff like 'bless you.' I say 'bless you' and it's just a common courtesy when someone sneezes. I've had a people say 'I'm an atheist.' Congratualtions, I am also."
mkicon
"Tons of religious people in the south and tbh when a nice religious person tells me 'have a blessed day' I always smile and say 'you as well' because they were being freaking nice to me and it's a freaking nice thing to say back. That's it. No other reason. Still atheist. Not compromising my beliefs (or lack there of). Just being freaking nice."
shampoo_mohawk_
Expressions
"I'm an atheist and sometimes I use 'Jesus Christ' or 'Jesus f**king Christ' as an expression for shock. I was never even Christian, nor was anyone around me growing up (born and raised in a Jewish community). It's just an expression that's intuitive and people get."
-temporary_username-
"Well to be fair, if you were Christian then using his name like that would actually be blasphemous."
MiniDemonic
Identity
"Identifying as an atheist is what gets people. No one enjoys people who feel they are morally and intellectually superior to others, religious or non-religious. Rudeness knows no bounds. Advertising your atheism is just as annoying as someone advertising their religion."
forman98
Sharp Dislike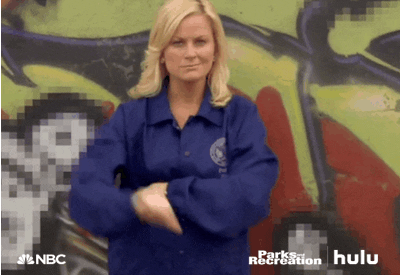 Parks And Recreation Thumbs Down GIF by HULU
Giphy
"Getting mad at other atheists who defend the right for religious people to believe what they want. I've had this happen to me way too often and it makes me realize why so many people dislike atheists."
godofcyanide
Everyone is so touchy on these matters.
We get it...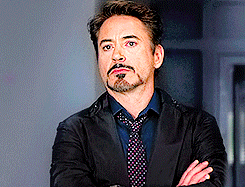 "I don't get it."Giphy
"Preach about how they are atheists... like a religion."
Rogurzz
"collective responsibility"
"I got banned from r/atheism because one of the mods was trying to say that all Muslims are morally responsible for the actions of terrorists who are Muslims. I said that the idea of 'collective responsibility' is one of the first steps towards fascism."
"He said that a Muslim waking up and deciding to not renounce their religion every morning was the same thing as a Nazi going out in public with a red Swastika armband. He banned me and deleted half of my comments so that it looked like he 'won' the argument."
Diet_Coke
Leave Others Alone
"Trying to get religious people to give up on their beliefs, it also annoys me when religious people try to get me to believe, just let people believe in what they want."
dreamingsmallish
"The most militant preaching I have ever encountered was from an atheist trying to get me to give up on my belief in some kind of nebulous higher power. Not even the God of the Bible or any other codified religious text just a higher power in general."
Educational-Candy-17
Know it All
"There's a lot of good answers that have already been mentioned by others, so I'll add something different: When they think they know how all religions work because they grew up christian. I see so many people making judgments about islam and judaism that are just completely wrong but they believe that since it applies to christianity it must apply to all religions."
sunsetgal24
Source of Evil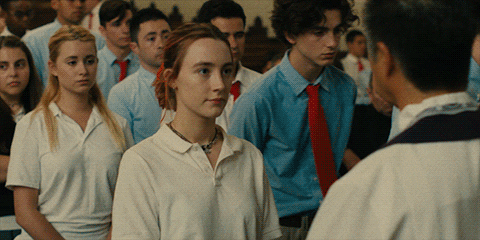 Saoirse Ronan Ash GIF by A24
Giphy
"Telling religious people what they believe (like quoting the Bible/Quran) so they can go on to tear it down, while the religious person is just like, 'I don't believe that.' Also, believing that religion is the only source of evil in the world, and that without religion we'd all be living in peace and harmony. As if humans can't be evil without religion."
Solesaver
"god bless"
"The way I always look at it is the intention behind it. Just because I don't believe in their God or a god I'm not going to ever chastise someone for praying for me or saying 'god bless' or whatever. If their intention is to wish me a good trip, a safe trip, or good health then whatever, thank you for the good wishes."
"I could care less if the god was the christian God, a Hindu God, or anything. I'll take the good intent and hope it f**king helps. Now if they wanna pray over me just because I do not believing in their god and they want to 'save my soul' then that turns into an entirely different thing."
ScreamSalvation
Harmful
"Being a d*ck to someone religious for no good reason. If the person doesn't bother you, don't be a d*ck to them."
Kaiser93
"I don't know what you classify as bothering. Christians that believes LGBTQIA+ people are sinful and deserve to go to hell are terrible and they should know they are terrible people. There is also so many harmful ideas in religions that deserve to be crap on."
zenntanio
Logic?
"Their thinking that being an atheist means that the rest of their thoughts are all correct. Nope. That's just laziness masking as sophistication. The rest of your thoughts on politics, economics, nutrition, relationships still need to have a rigorous logic applied to them or an admittance it's an irrational belief system. Which is fine either way."
Thin_Low_2578
unfunny clowns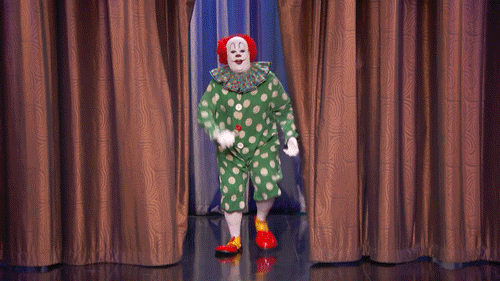 clown GIF by Team Coco
Giphy
"Going apes*it everytime a religious person talks about/acts according to their belief in a totally harmless way. Not every atheist does this but those who do are unfunny clowns that should shut up."
SadChip779
Deeply Devoted
"Disregarding others' choice to believe in a religion. I have many religious friends and though I never found any sense in religious belief some people do and are very devoted to it. In my books, as long as your religious belief doesn't make you a fanatic or someone who oppresses minorities belonging to other religions you do you."
"'The way you see a rock is very different from how I see it.' To accept each other's varying vision of the 'rock' (or life) can lead to a peaceful Co-existence."
frxgmnts
Shameful
"Complaining about harmless religious practices that don't impact other people. It's one thing if someone's using their religious beliefs as an excuse to control or shame others, but it's cringey when someone gets upset just because someone else likes to pray or spend a day at their house of worship."
upvoter222
why are they mad at me?
"Going out of their way to disrespect someone else's beliefs. Stuff like 'I got invited to dinner at my Muslims friends house, but since I'm atheist I brought pork, why are they mad at me?' or smaller stuff, correcting someone who says bless you after a sneeze. Same goes for the other way around too, I once had a religious boss who didn't give Christmas off to any employee who he found out was atheist because 'they can't celebrate it anyway.'"
zykthyr
It's not my business...
"Disrespecting religious people. I don't believe in God or whatever. I'll argue if someone tries to tell me it's a fact. But I also let people do whatever religious stuff they're into, like daily/weekly worship, dietary restrictions, religious clothing, etc. without bothering them. It's not my business."
Pandaburn
Superior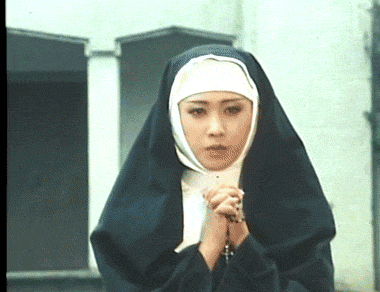 powers nun GIF
Giphy
"Imply they are intellectually superior to people with any kind of belief. Such a dips**t behavior."
dudurossetto
biblical literalists...
"Ex-Christians from families that were biblical literalists, because not all christians are like that, e.g. my parents believe in the Bible but also evolution, and my dad (they're christian btw) says that most of the old testament is not entirely accurate as it was passed down orally for a freaking long time. So atheists who say that all Christian's are the same/believe the same thing really annoy me (I'm an agnostic atheist)."
ennawinter17
When it comes to faith and religion... we really need to just leave one another alone. Let people just do what's best for them.
Want to "know" more?
Sign up for the Knowable newsletter here.
Never miss another big, odd, funny or heartbreaking moment again.
Religion isn't for everybody.
That may seem like a controversial statement, but it's just fact.
And that is ok. They have that choice.
People lose faith.
Hence the birth of the atheist.
It's always fascinating to learn about when someone chose to change beliefs.
So let's discuss it.
RedditorSuspiciousStranger10wanted to hear about some people ended up losing faith, they asked:
"Atheists from religious families, what made you a non-believer?"
I'm still on the fence.
I believe in miracles.
I also have a strong Catholic background.
But I have questions.
Within the Pages
"Read the Bible. Realized 99% of the Christians around me had never read it. Then realized that the vast majority of people have no idea of what's in its pages. American Christianity is a joke." ~ stayathomepop7
Damnation...
"It just didn't make any sense to me, and I was tired of being told that I'm going to hell." ~ DeltaSolana
"Constantly being told that I was going to hell just for missing church once in a while was the start of it for me. But if they actually believed that then they are in hell too for judging me." ~ Affectionate_Pea_811
Simple Things
"Imagine telling a kid that they'll be forsaken and tortured for eternity if they masturbate or eat shrimp." ~ DeltaSolana
"That was another one. I was 12 or 13 and accidentally left the bottle of baby oil in in the living room after a late night of watching Cinemax. My grandma said something about 'spilling semen' and going to hell. I think my fate was sealed at that point because I had already decided that I was going to be watching Cinemax as often as I could." ~ Affectionate_Pea_811
Nut Speak
"Second grade teacher told us we'll go to hell for swearing. Once. Imagine the kind of person telling second graders they are all going to hell. (And we didn't have religion taught in school. That teacher was a nut that probably hated children)." ~ Hedgehog_Owl
"Kid: 'Well s**t, if I'm damned to hell for just cursing one freaking time, then I guess the butt is out of the stable, isn't it? No freaking reason to hold shit back now!'" ~ BronzeAgeTea
No Q & A...
"Grew up and started asking questions. They didn't like that." ~ goatsandwich43
That Bible.
So many authors.
So much soap opera and drama.
It feels less like proof and more Soap Opera Digest.
I Learned
"I started reading the Bible." ~ DeXyDeXy
"Read it once around age 14 to prove to myself God existed. That backfired. Read it again in my 20s but skipped the 'begats' that pretty much sealed in my atheism." ~ Annual_Rooster5678
Abraham you Crazy!
"When I had to put on my private school Bible final that the earth was 6000 years old I really started to dig in what the hell I believed. The whole Abraham sacrificing his son on a mountain is just so f**ked up too."
"It started with 'Even if he was real I wouldn't want to worship him.' It snowballed from there. Great moral teaching book though for the most part." ~ Princess_leia1993

'youth pastor'
"I just gradually... stopped. I kinda always knew it was BS, but imprinting is a thing and it stuck with me for years. All those endless years of church and bible camps, the rantings about hell and the devil, it stays with you."
"Social control... But now, nothing. I want proof, not the bullcrap from some 'youth pastor' that just says believe. Until I see actual proof, I'm an atheist." ~ TheGoodJudgeHolden
'speaking in tongues'
"I was raised Southern Pentecostal. My grandmother was insanely religious, so I was always at church."
"The church I went to believed in 'speaking in tongues' laying of hands, miracle healing, taking up serpents (handling snakes) and all other kinds of nonsense. I went with it for a long time. About 13 I went to a revival summer camp."
"There was a whole ceremony about pledging yourself to Jesus and not having sex. That spun into kids my age going to a microphone and confessing they had sexual thoughts or what they had done with other people. Then the pastor would pray for the kid and they'd 'pass out' on the floor."
"Pastor comes to me and prays and like pushes me off balance so I play the game and lay on the floor. I'm laying there and just kinda took stock of the actual insanity of this service. I think I lost faith then. After going home I paid more attention to the actions of the people in the church during the services, and realized how utterly insane it was."
"It wasn't long and people actually started acting differently to me because I wasn't doing what they where and I was asked to not return." ~ paythefullprice
I Like a Hero
"When I was 10, the swami (Hindu priest) at my local temple asked me who my favorite God is and I replied 'Thor'. He laughed and my family laughed and everyone around laughed and told me that these are imaginary characters made to fool kids and make money." ~ Typical-Type-408
These Low Effort Jobs Have Surprisingly High Salaries | George Takei's Oh Myyy
Have you ever worked one of those jobs that paid you to kinda sit there? If you have, you know the joy that comes with watching the entirety of Breaking Bad ...
School Days
"Catholic school." ~ arianleellewellyn
"This. I knew by 8th grade that religion was not my thing. I do think that Catholic school was partially responsible for my femdom thing though. So not a total loss." ~ vidfail
Never Stuck
"I was raised in church and catholic school. But it never really seemed to be part of the culture, just my surroundings, if that makes sense. Some students, teachers, families were religious, some weren't. I didn't really absorb the religious teachings, but tried to take it seriously at some point in high school just to think for myself... And it never really stuck. It was just private school, but also church." ~ Specific-Cook1725
The Cure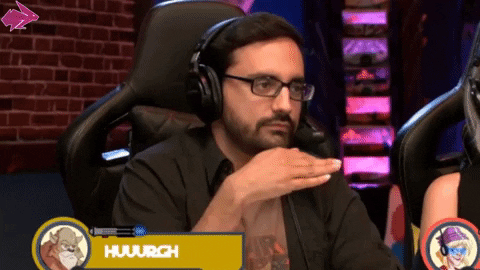 excited star wars GIF by Hyper RPG
Giphy
"Studied 'history of the Enlightenment' at university for a year. Was cured within two weeks or so." ~ Dork_from_New_York
Life on Fire
"I had a lot of bad things happen in my life and if there is a God why would he let this all happen." ~ Chris0nF1re
"Same. After a lot of things I started to think why it is happening, why god isn't doing anything about it. In this process I also read a lot of books on philosophy, self-help, psychology etc. So I slowly moved from religious to agonistic and then atheist." ~ lawlietxx
The rampant hypocrisy...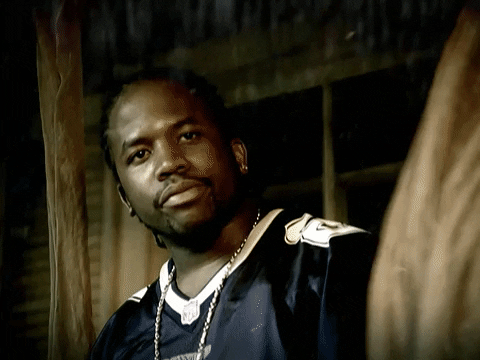 Big Boi Smh GIF by Outkast
Giphy
"I read the Bible in depth. I asked questions in bible study and was punished for not blindly accepting. The final nail in the coffin was the minister who performed my wedding had been moved from a previous parish for having affairs with the women parishioners."
"He was having affairs here and was moved again to a new parish where he did the same. He droned on and on about fidelity and truth in marriage while unapologetically having affairs and the church just moved him knowing what he did. The rampant hypocrisy sickened me." ~ Magnus_40
So called Christians...
"It just all seemed like bull to me. I noticed from a young age that most so called Christians around me were the most judgemental and unloving people. They weren't kind to people truly in need. They were kind only to people like them. I was really turned off by the hypocrisy. While I have met a few Christians who seemed genuine, they are few and far between." ~ aydeeachdee
'damn, where's the love'
"I am tired of hearing things like god is absolute good and all powerful, everything god does is for good, god loves all. But when I read history, religious war, tortures, brutality and stuffs, my brain asks 'damn, where's the love'. Get to watch news and read stories of murderers, pedophiles and so on. Also religion doesn't make any sense."
"All the religious people are quite scary, when some of them fails to turn me into religious, I see the irritation and anger there (even my mom). Plus all the religious conflicts still going on, it feels bad for the powerless innocent people who suffers because of it. To get into an imaginary heaven, people are destroying themselves and others even though we call ourselves intellectual beings." ~ Weary-Ad-6162
Evil
"The problem of evil. If God refuses to stop evil and suffering, they're not benevolent. If they're incapable of stopping evil and suffering, they're not really God. The universe simply makes more sense when you view morality as a human construct. A bunch of dumb animals were trying to survive and find purpose in their existence, and inevitably they created the concept of a higher power." ~ Anubis343
Done by 13...
"Being forced to go to church as a kid and be part of all the holiday plays. All the while getting physically and emotionally beat at home by my step dad and praying every second of the day for change only to be let down time and time again. I moved out when I was 13 and never looked back." ~ Sour_Sunrise
Research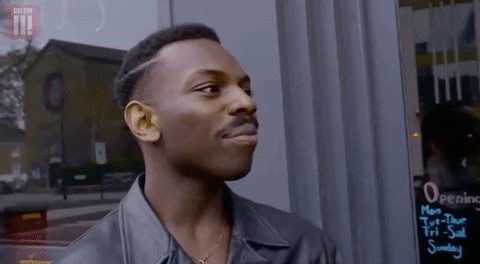 Think About It Reaction GIF by Identity
Giphy
"Went to college, started thinking for myself opposed to blindly trusting who I was told to trust. I used to think that religious folks had good intentions, at least, just misinformed. Now I know that to be wrong. Religion is a plague among the dull minded." ~ senor-churro
I have no answer.
Just faith that there is something better.
Want to "know" more?
Sign up for the Knowable newsletter here.

Never miss another big, odd, funny or heartbreaking moment again.