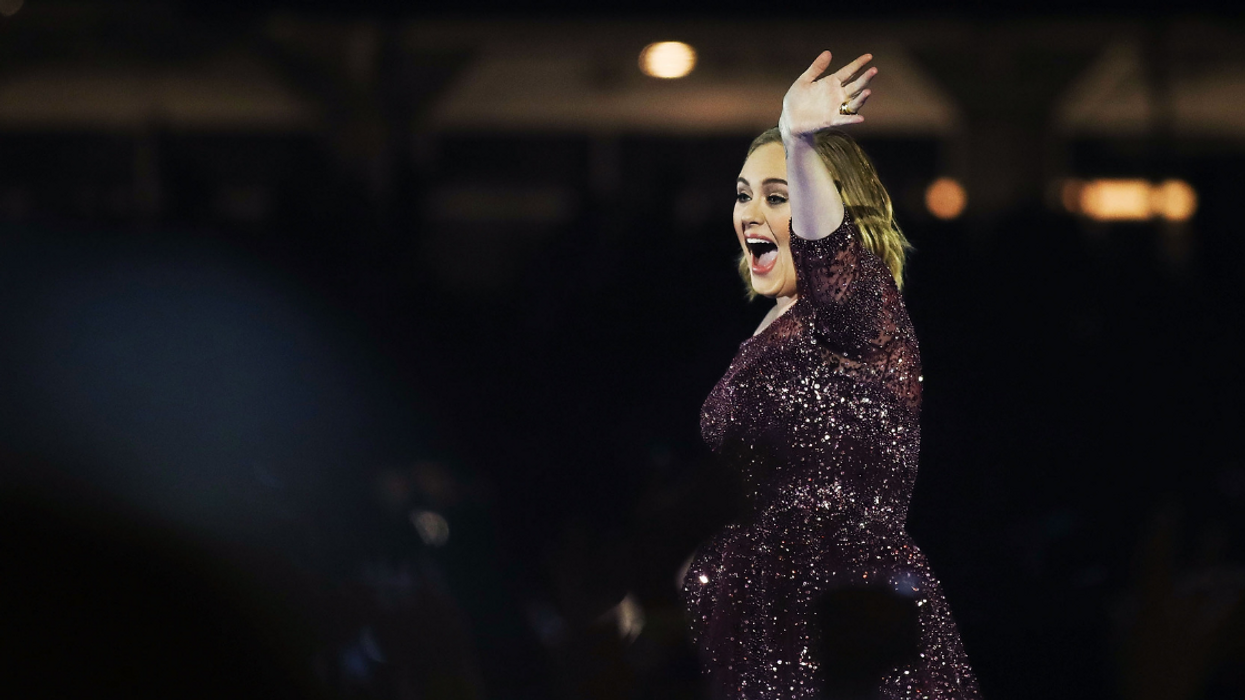 SYDNEY, AUSTRALIA - MARCH 10: Adele performs at ANZ Stadium on March 10, 2017 in Sydney, Australia. (Photo by Cameron Spencer/Getty Images)
Music superstar Adele turned 31 on Monday and her birthday gift to herself should serve as an inspiration to us all.
In post on Instagram, the singer relished making into her 4th decade and she could not be more optimistic about the future.
"This is 31...thank f***ing god," the caption read. "30 tried me so hard but I'm owning it and trying my hardest to lean in to it all."
Life isn't easy for anyone, even the rich and famous.
"No matter how long we're here for life is constant and complicated at times," she wrote. "I've changed drastically in the last couple years and I'm still changing and that's okay."
Being in your 30's is awesome, and Adele plans on reconnecting with what's most important - herself.
"31 is going to be a big ol' year and I'm going to spend it all on myself," she said. "For the first time in a decade I'm ready to feel the world around me and look up for once."
Self-care is truly undervalued in our non-stop, hyper-stressful culture. But in the end, Adele stressed that we are responsible for our own happiness and fulfillment.
"Be kind to yourself people we're only human, go slow, put your phone down and laugh out loud at every opportunity," she advised. "Learning to REALLY truly love yourself is it, and I've only just realized that that is more than enough.
"I'll learn to love you lot eventually 😂," she joked. "Bunch of f*cking savages, 30 will be a drum n bass record to spite you.
Chin up eh ❤️."
This is the wholesome, positive content we need right now.
The birthday wishes flooded Twitter.
Happy birthday Adele.
Nobody is perfect and we all make mistakes, teachers and students alike. The classroom is one of the most interesting places. Not everything the teacher says is Gospel and more often than not what stumbles out of the mouth of a student will sound more like a punchline than knowledge. But there is always knowledge in the answers, right or wrong. And often a response can be shocking and hilarious.
Redditor u/6456290 wanted to hear what the kids today are hearing in class.... What is the most hilariously incorrect thing a teacher told your class?
Love is a beautiful thing. it is a core gift of life. To be able to find that one in a million person to spend this life and eternity with is something we all dream about. One of the worst feelings in the world involving love is not having the love you feel reciprocated. And hey... we've all been there. Thank God for vodka and good friends.... and Adele.