People Describe The Worst Movie They've Ever Watched
Art and creativity is subjective.
One person's garbage is another's dream.
So who really knows what makes a bad movie?
I just know I've witnessed a ton of them.
To each their own I guess.
Redditor NuclearWinterGameswanted to compare notes on the worst cinema has to offer. They asked:
"What is hands down the worst movie you've ever watched?"
---
There are so many bad movies out there who knows where to begin. I do... Jason X (Jason in Space). It's BRILLIANTLY bad. You'll thank me later.
Cringe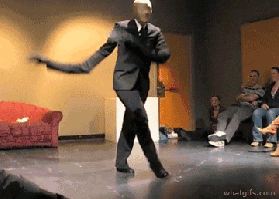 marble hornets dancing GIF
Giphy
"The Slenderman Movie."
clover_delirium
"Definitely. I watched it once with my sister and it was so terrible that the only entertainment we got from it was making jokes about the cringeworthy scenes. They could've done so much more with this adaptation."
breakoutleppard
Oh Meow No!
"A talking cat."
Dlavernia89I
"I loved this movie. A drunk Eric Roberts literally phoning in his dialog for the cat. The very clearly homosexual dad and son talking about girl problems..."
"Then finding out the director usually makes gay porn. I made some friends watch this. They weren't nearly as smitten as I was with it. I don't like cats and they do. I figured this was just some way a rich dipsh*t found to immortalize their cat. If I had that kind of money, I would have done it for my dog."
lazyfacejerk
The Best of Bad
"Birdemic, the definition of 'comically bad.'"
david_burke2500
"Birdemic is a masterpiece of ineptitude. No part of it was not the worst it could possibly be. Terrible acting? Woo-boy. Clueless directing? In spades. Ham-handed editing? Hopeless special effects? Sound quality of two tin cans tied with string? Birdemic has it all."
cm253
Wrong...
"Dragon Ball Evolution."
SnooChipmunks126
"Goku who for whatever reason is a high school student. Imagine getting a character that incredibly wrong. A character that you could google, and learn every single inch of their personality traits, likes, dislikes, speaking mannerisms etc. You would think it's impossible to play or write that character wrong."
kynthrus
Memed Out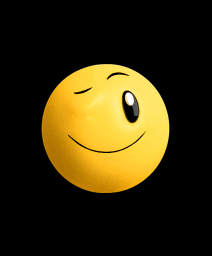 Emoji Apple GIF
Giphy
"The Emoji Movie, I hate it trying to relate to kids today it's like a teacher using dead tiktok memes in their presentation."
Front-Principle-9629
I'm strangely fascinated. Oh help me.
Compared to Books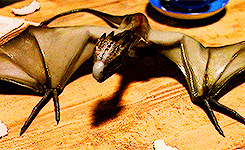 game of thrones fire GIF
Giphy
"Eragon. And the Avatar movie (The Last Airbender). Technically, there are worse. But those two... Are SO bad if you even barely compare them with the original (book/series)..."
PhysicalRaspberry565
Worst of the Worst
"I visited my mom a few weeks ago and I saw this awful piece of crap movie on Lifetime with her, about a disk jockey trying to find love and running into a killer. Horrible acting, horrible story, shi**y writing. Worst movie I ever saw in my life. I don't know the title. That movie was the first Lifetime movie I saw in full since I was a child living in a house with one television. 😂 Those things didn't get any better."
Therednickels119
Shrewed
"'The Killer Shrews' when I was home after school in the 1950s, I watched black & white movies on TV. (I was probably 9 or 10). This one was so badly done, I kept watching out of fascination. People are isolated on an island, where shrews have grown to enormous size. There's a line like 'shrews had to eat their body weight in food every day,' so the risk is that they will attack and eat you."
"Much of the movie has people just sitting around, saying pointless dialogue, looking worried. That part is so boring. But then you see the shrews. They're dogs with big tails. They walk like dogs, casually, not at all threateningly, while the people shriek. Hand puppets of shrews were also used. The shrew scenes are so poorly done it's really funny. I had to keep watching."
aRoseBy
Ho Ho NO!
"Krampus: The Christmas Devil (2013). I thought I'm going for the 2015 Krampus I intended but mixed my movies and... it's just... bad in every aspect. Story, dialogues, scenes, acting, costumes, camera, sound, soundtrack, effects, everything is terrible!"
Boredombringsthis
"Watched it with my girlfriend during the holidays and said all I liked about it (and we didn't finish it) was the title and I pronounced it Krahm-POOSE… over and over at random times of the day for like a week."
kid_sleepy
The Horror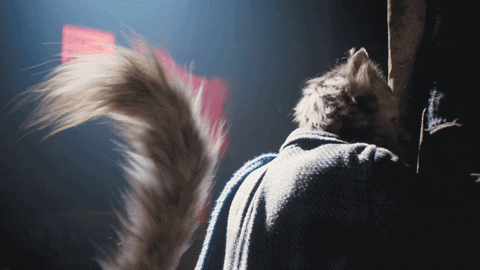 Ian Mckellen Yes GIF by Cats Movie
Giphy
"I've seen Cats 3 times, there is something horrifying and fascinating about it to me. It's a mystifying movie, I don't understand why, it's genuinely extremely terrible. The only part that shatters the glamour and just becomes outright bad to me is James Corden."
RDAwesome
Now that is a list of horror. I can't imagine any of that sober.
The only thing more satisfying than wiping the smirk off the face of some mean girl, mansplainer, or smarmy smarty pants is reading about it. And although some say revenge is a dish best-served cold, these Quora clap backs are comin' in very hot. In fact, you may want to pop an Ozempic before diving into all of this sweet, sweet revenge.
Whether or not we liked going to school growing up, we can likely all agree that we had one of those teachers who really didn't belong in the classroom.
From terrible tempers, little patience, and other bad behaviors, there are qualities that absolutely shouldn't be exhibited by a teacher.
But at least in some cases, the teacher gets caught in the act.
Redditor Ok-Discipline-4312 asked:
"How did that teacher get fired at your school?"
Creepy Phone Calls
"In the early 90s, a female student at my high school was receiving obscene phone calls."
"When police interviewed her, she told them, 'He sounds kind of like my history teacher.'"
" The police put a tracer on her phone, and the caller did turn out to be her history teacher."
- mythrowaweighin
Passing the Torch
"My high school had a notoriously stoney gym teacher, who was also hilarious. Every year, he did a miscellaneous object raffle during a random lunch hour. He basically just gave away whatever was in the lost and found box."
"Well, my junior year, one of the objects was a large and elaborate 'vase.'"
"Basically, he handed a student a giant f**king bong. He retired a few days later."
- Forever_Man
Rolling with the Punches
"A teacher used a sick day rather than a vacation day to fly to Japan to fight in MMA. He got caught and was fired for improper use of time off."
"He lost his fight and chose a different career path afterward."
- flickmypoodle
Questionable Drinks
"They used alcohol on the job. They had a bottle in the top left drawer."
"It took years to catch them, though."
- ray458
"I had a few teachers like that. One lady had a can of Tab every day (remember Tab soda? laughing out loud)."
"Some kid made a mark on the bottom with a pen or something and found out it was the same can every day. She was refilling it from a bottle in her car."
- AdWonderful5920
One Word: Embezzlement
"Embezzling from the students. For quite a few years, she would collect money for this 'senior trip' that never seemed to materialize."
"She was arrested a few years after I graduated. I wonder if she's out of prison yet?"
- Aeolian78
"Holy s**t, I just had a repressed memory pop up in my head. We had a 'ski club' when I was in 8th grade, and the teachers constantly collected money from us for our 'ski trip' that we never took. I wonder where all that money went?"
- whimsy_xo
All for the Prom Queen
"S**t, there was a vice principal that wanted her daughter, who went to the same school, to be the homecoming queen super bad."
"So she hacked into dozens of parents' district portal accounts and stuffed the ballot for her daughter."
"Not quite 'steal the money' or 'embezzle' bad, but still 'go to prison and never work in education again' and also 'your daughter isn't going to college now' bad."
- thewrongbakedpotato
A Sweet Future
"My middle school choir teacher was a closeted gay man. He had a long-term boyfriend but none of us knew about it, until one day a parent saw them at a HOUSE PARTY making out."
"They spread rumors throughout the school and multiple parents immediately removed their children from his class. The parents complained to the school and got him fired."
"The good news is, he eventually quit teaching and opened up a bakery with his partner, which did very well and got featured on 'Cupcake Wars.'"
- xain_the_id**t
Sprinkled with Annoyance
"A teacher threw a donut at an annoying student."
- AdEffective3077
"What a waste of a perfectly good donut!"
- No-Swing-2099
Possible Repercussions
"Because of me, I think. Once in primary school, I was messing around with a classmate, and she threw a sponge at me, making me chase her around the classroom."
"The teacher tried to stop me and grabbed me by the neck, making me fall on my back. It didn't hurt, but I was surprised."
"I don't remember how, but the principal and my parents got involved, and we never saw the teacher again after that. He was sort of a substitute teacher, and from what I can remember, he was pretty well-liked even by me."
- jeremydeoderant
Incredible Road Rage
"He cut off my grandpa in an explosive road rage incident, pulled him out of his truck, and beat him to the ground so bad that my grandpa was in the hospital for weeks."
"Thankfully, my grandpa was okay, but his job (and his marriage, and social life) didn't survive."
- NykxMarie
High School Drama
"At my school, the new French teacher started screwing the old computer teacher, who was married to the geometry teacher."
"At the end of it, just the geometry teacher had her job and all the other two teachers' money because she divorced the computer teacher and managed to sue the French teacher as part of an alienation of affection suit."
"Then she hooked up with the metal shop teacher."
- mama_bear_740
Three Strikes, You're Out
"The teacher called up a female student to work a problem on the blackboard. The student didn't want to participate. After some verbal back and forth, the student went to the blackboard and muttered something under her breath."
"The teacher grabbed the student's hair with both hands and proceeded to slam her head into the blackboard. 'You (slam) will listen (slam) to me (slam)!'"
"About three seconds later, the teacher realized what she was doing and released the student's hair. The student looked at her, said, 'You are sooooo fired,' and left the room."
"We had a new math teacher the next day."
- reference999
The Dispassionate Teacher
"My memory of this is kinda hazy since this happened 10 and a half years ago."
"She was telling at us, I don't remember if anything specific triggered her episode but she said s**t like, 'I don't give a rat's a** what you think,' and 'I wish I could use the paddle.'"
"Although the one thing I'll always remember was before she sat down, she said, 'I'm going on Facebook, I don't care what the h**l you do.'"
"I guess she got fired the same day, because we had a sub after lunch, and we had a new short-term sub every few days before we got a long-term sub for the rest of the year."
- mariofan426
That Would Do It
"He taught me physics for three years and became principal for two years."
"Then they realized he didn't even have the teaching qualification."
- pol9500
It's obvious why these teachers were quickly removed from their roles as teachers and unable to ever teach again.
But the thought that these things ever happened in a classroom are deeply unsettling.
Working at a job where you get along with coworkers is ideal.
Strong teamwork can establish efficiency, and good rapport at the workplace can inspire friendships.
But not even the kindest person can vibe with everyone despite good intentions, and it could be due to toxic personalities.
Those types of coworkers can be ones who are unfriendly, manipulative, super arrogant, or completely lacking in self-awareness.
Annoying right?

Curious to hear about the latter, Redditor Woodchipper_AF asked:

"Who is the most insufferable a**hole you've ever worked with?"
These individuals did not look forward to showing up, due to individuals who've made their lives miserable.
Sweet Revenge
"At my old job, my boss would give me difficult projects from difficult clients. When I finished the project, she would go into the system and add her initials (whoever does the work has to initial after every step) and take off mine."
"Then she would go to her supervisor and be like, 'Look what I did! Hehe!' And she would get all the credit. When I finally figured out she was doing that, I wouldn't let her know when I was done, and I would personally submit my work to her supervisor."
"His mind was blown that I just 'magically picked up the work so effortlessly,' and I got promoted lol."
– i_am_dean

New VP In Town
"Matt, the new VP of operations decided that everything about our company needed to change, including undermining my role, essentially taking over my team, and started implementing these incredibly micro managing processes that nearly halved our productivity, then blamed it all on me. He then proceeded to place our junior as the team lead and left me on my own island. It really felt like he was trying to get me to leave and well, he got what he wanted. F'k you, Matt."
– Corgon
Her Way Or The Highway
"Sierra. Sierra knew the answer to every single question, had better ideas than you, had done more than you had done, tried everything that you thought of, seen more a problems than you had, and just all around was an insufferable know-it-all. Everything had to be done exactly the way she wanted it to be done even if it didn't need to be done that way, it still had to be done that way because that's the way she wanted it. She micromanaged everyone around. I was so happy when she moved to a different job."
– edgarpickle

Major Hypocrite
"Sounds like my insufferable coworker. Except mine is also a f'king hypocrite who'll rat you out for bending a rule that is flexible while constantly breaking rules she's not supposed to because she's been working this entry level job for 30 years."
"I look forward to the day she gets fired but unfortunately this is a union job."
– sketchysketchist

Sometimes, things backfire.
Called Out
"I had a coworker who would sh*t all over my ideas in meetings and then offer up the same solutions I'd just offered like 5 minutes later. Everyone watched her do it and I don't know if she thought she was getting away with something or had some kind of mental block where she didn't even realize she was doing it. After a year or so we had this guy Dave get hired and the first meeting she did that he blurted out, 'wait a minute, 5 minutes ago Joe suggested that and you sh*t all over it.' And she was kind of like, 'Oh,' and like mumbled something while everyone stifled a giggle."
– Homerpaintbucket

The Saboteur
"Lady tried to get me fired and was totally harassing me - it backfired and she was escorted out by HR. I've been with my company for almost ten years now. See you never✌️"
– natureismyhappy

Gaslighting
"Yeah I just went through 2+ years of hell because of a total abusive gaslighting coworker a-hole. She would say abusive stuff to me when no one else was around and then completely deny it with management. She would create weird situations to make me look bad or crazy and would like daily attempt to turn coworkers against me. She would straight up mock me in front of coworkers and customers. Also, many incidents of her mocking me for being a guy and being 'too sensitive.' Sh*t like 'You are too sensitive. You should be able to handle what I say.'"
"She even knew I was sober (25+ years) and on a couple of occasions managed to make me feel like sh*t as if I was some total scumbag. It was unbelievably frustrating and I had no idea how to handle all this. I managed to kick alcohol and drugs a long time ago and survive a very rough childhood but had no tools to handle something like this. It was like the twilight zone. She successfully convinced management I was the problem and that I was making the whole thing up for a long long time. I felt completely defeated and hopeless."
"Massive stress for something like 2 years. I finally broke and told management do something or I will sue. They first hired a mediator who took us through the mediation process. I was not told what the mediator thought of the situation but I definitely get a sense the mediator told management yes you have a problem here."
"Then the company called in lawyers who investigated my claims. Took about 6 months but it turns out several of her own employees (we were both foreman) backed me up and from what I know the lawyers told my company they were in serious legal jeopardy. Every one of the women I work with said I am kind and never have I ever been mean, snapped or been rude to them."
"Several of them said they love working with me and some actually witnessed some incidents. I was kept in the dark as to the whole timeline of the investigation but one recent Friday management walked in and told her to gather her things and they escorted her out of the building. I literally had to step out and weep. Not just because it was finally over but why did any of this have to happen? I still don't really know why I was her target and I don't think I ever will. My stress levels are 1000 times better but yeah I think I need therapy. Still processing it all."
– Quinnjb
These are the kind of work colleagues you don't go out for drinks with afterward.
The Thing About Dave
"Dave."
"Dave is a guy who thinks he's much smarter than he is. He's been with the same company for 20 years and has worked his way up the ladder at a small company, where he now leads Operations."
"He's a control freak and micromanager and this job is pretty much all he has in life. He will do anything and everything to block progress and innovation and will ruthlessly stab anyone in the back who gets in his way."
"Sometimes I have pity on Dave because this job is as good as it's ever gonna get for him. I'm gonna leave this job soon and move on to better things, but Dave's gonna be doing Dave things until a heart attack or kidney failure takes him out eventually."
– rockit454

Can't Be Pleased
"Guy that I worked with on a cabinet door assembly line. One night we got done about 30min early and this guy throws a fit. How is he going to pay his bills if they send us home early ect ect. Two nights later we had to work about 45min late. This guy starts throwing a even bigger fit. No one helps us, whining we have to work overtime ect ect lol."
– Munson4657

Working Quitter
"Got a dude i work with who always claims he will quit when it comes to OT. Thing is, its never mandatory unless dire. We usually always have volunteers to fill in. Its been like seven years. Quitter still works there, claiming he's gonna quit."
– hobgoblinreacharound
I've been fortunate enough to have worked with amazing groups of people throughout my performing career.
But my first job experience as a 16-year-old was not a positive one. I worked in retail selling video games at the mall where I grew up.
My trainer who worked shifts with me behind the counter was the boss's girlfriend. She was condescending and would often abandon her job duties when things at the store was slow and go shopping around the nearby shops and department stores.
Of course, whenever she was gone, I dealt with mayhem. I had to figure out how to deal with exchanges, giving refunds, which I had yet to learn.
I also had to call security on a kid who wandered in unattended and swiped an item from behind the counter, then later dealt with his irate mother who had to leave her job to pick up her kid from the mall and yelled at me for accusing him of stealing.
After two weeks, I quit.