People Break Down The Worst Advice A Therapist Has Ever Given Them
The job of a therapist is multifaceted.
They have to be excellent and active listeners. They must be masters at holding space for people that need a safe zone to spill it all.
They must know when to interject and push a behavior change, and when to let the client discover the need for change on their own.
---
So it really is quite rare that a therapist actually makes the move to give advice to a client. It's usually a careful decision to intervene when all other therapeutic approaches haven't yielded results.
Unfortunately, it doesn't always do the trick. In fact, one recent Reddit thread asked people about the times their therapists gave truly terrible advice--so bad it left the patient scratching their head about whether to continue on the following week.
taiwanna asked, "What is the worst advice a therapist has given you?"
Want to "know" more? Never miss another big, odd, funny, or heartbreaking moment again. Sign up for the Knowable newsletter here.
Reddit user Spagoobli0 asked: 'What is the dumbest thing people called you gay for?'
One of the lamest ways to insult someone is by describing their behavior as being gay.
The attempt at emasculating a perceived straight heterosexual male by comparing his actions to something that a homosexual male might do is a common form of mockery by alpha males.
Examples include mocking a guy who gets manicures, wears pink, or sits with his legs crossed. "Gay, gay gay," says the immature antagonizer.

Typically, the ribbing occurs between friends and is not prompted by verbal attacks.
Still, this casual form of bullying can be tiresome and only perpetuates misconceptions and stereotypes that can be harmful to the LGBTQ+ community.

Strangers online shared their experiences being targeted when Redditor Spagoobli0 asked:

"What is the dumbest thing people called you gay for?"
Apparently, maintaining good hygiene is so gay.
Being Clean
"i was called gay for showering daily."
– ilive4manass
"with other men?"
– intheken

Scrubbing The Backside
"I was told it was gay to wash my a**. The guy was recently evicted for defecating on his own floor for 6 months and not paying taxes."
– my-recent-throwaway

Pro-Tip
"In boot camp we shower with other dudes. I had someone call me gay in the shower for washing my a**. As if the only reason for washing my a** is to make it presentable for someone else. Nah, dude, I just don't want skid marks in the tighty whities they make us wear."
"It's not even like I was doing it weird. Like if I was bent over spreading my cheeks so everyone could see my brown eye, that would be one thing. But I literally just took a handful of suds and ran it down the crack a couple times because, pro tip to my fellow dudes; the water running down your back is not enough to clean the part of you that poop comes out of."
– Morningxafter

Lotion Up
"I once had a friend of mine stop by before we were going to meet some people for brunch. I had just taken a shower and gotten dressed when he walked in the front door (I always had a just walk in policy, suburban life). I have pretty dry skin so I was putting on a bit of moisturizing lotion. First words out of his mouth were 'moisturizing? That's pretty gay isn't it?' I said 'If feeling like I don't want to scrape my skin off is gay, whip out the d*cks!'"
– bg-j38

Keeping up with appearances is hard enough.
The Damaging Effects
"'Gay' was the first 'dis' I ever heard, I had no idea what it meant for like a year. I just knew it was the worst thing to be. My whole generation struggled with that and I really feel for the people who had to come out to friends and family when I was young, it must have been really tough. I came out as bi about 6 or 7 years ago and that was pretty brutal, and the only reason I came out was because something happened that made it clear I was. Tbh it was f'king humiliating and awful at the time, it really f'ked with my head and my self worth. I am totally, 100% ok with it now, in fact I'm kind of proud I have the balls to tell people I'm bi now. It's become who I am and I'm ok with it.
"Just to be clear I've never had an issue with anybody being gay, at all. It's just for me it was a really difficult thing to deal with. Extremely personal. A lifetime of unconsciously being told gay was 'bad' has an effect on me, I wish it didn't but the truth is it did. I have mad respect for all openly gay and trans people."
– NitroD*ckclapp

Revealing Color Choice
"Had a guy genuinely ask if I was gay because I was wearing a red pair of Vans."
– LemonMan589
"Maybe he was cruising."
– InverseRatio

List Of Indicators
"I was a child in the 80s. Calling people gay was standard derogatory talk for checks notes literally everything. Bad play in sport, choice of clothes, hobby, etc."
– f_ranz1224
The Hopscotcher

"I was called gay for about 6 months in middle school for jumping down a hopscotch thing as I walked past it after lunch."
– Sado_Hedonist
What happens in the bedroom...

Going Down
"Like giving oral sex to my wife. Will never understand that."
– Beenthere-doneit55
"Fellas, is it gay to go down on a woman?"
– raveturned
"I view it selfishly. It combines the two two things I love the most, eating and having sex. If that makes me gay, so be it."
– Beenthere–doneit55

Flawed Logic
"They think if you'll do down on your wife you'll go down on a guy?"
"How would the two even translate??"
– WillieOverall
Even before I came out to my friends as gay, being called anti-gay slurs–even in jest–only suppressed my inclination to want to share my truth.
One of the things I've been mocked for during high school pre-coming out was my love for Disney.
The girls had no problem sharing my passion, but the jocks made fun of me for wearing a Mickey Mouse T-shirt to school, saying I was a "sissy boy" for liking Disney and that only "f*ggots" liked Disney.
Now, I know plenty of demographics–gay and straight, all ethnicities–that universally appreciate Disney. But I have to say, good on them for being accurate in knowing who I was before I did: a proud f*ggot who loves Disney.

All of us have surprising or unusual things people do that turn us on.
These can be simple things, like washing dishes, reaching for something on a high shelf, or pouring a drink which, whether it's the person doing it or the act itself, turns out to be surprisingly sexy.
Rather more interesting, however, are the things people do that draw us to them that aren't remotely sexy at all, but in fact completely wholesome.
Even so, seeing people do these things, or behave in this manner still has the same power to make us fall completely weak at the knees and melt our hearts.
Redditor levoyageursansbagage was curious to hear all of the innocent things that people find utterly alluring, leading them to ask:
"What is the most wholesome behavior you find really attractive?"
Excitement Can Be Infectious

"When people get really excited over something they enjoy."- BoiledCabbage
"Being genuinely excited about something."
"I love me a nerd."- Howdydobe
Loving All Living Things
"It was really hot and little rain for a couple of weeks and we have backyard critters roaming around typical of the suburbs."
"So my wife puts a big Tupperware bowl of water out that she changes daily in case an animal gets thirsty."
"I was looking at it one day and a stick had fallen in the bowl so I went to remove it."
"My wife yells at me, 'No! Don't take the stick out, that's so bees can crawl out if they fall in'."
"I thought it was adorable."- yakfsh1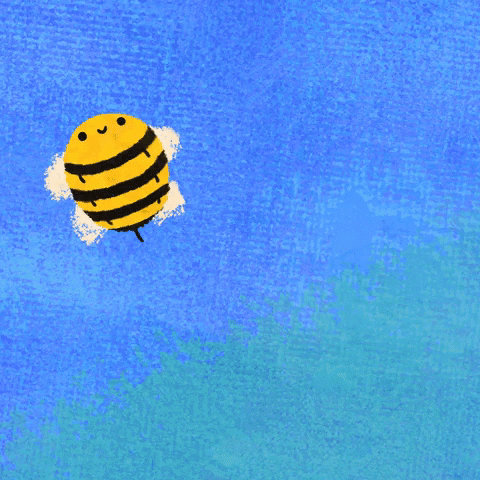 Honey Bee Loop GIF by Kev Lavery
Giphy
Truly Unforgettable
"When someone remembers a really random small detail I've only mentioned once."- Starriyer
Compassion Over Convenience
"Doing the right thing even when it's inconvenient."
"I was on a date and he took a call from a friend in crisis."
"They worked the problem out and he said 'I love you' to his friend (who said it back)."
"He explained he needed to take the call and apologized that it happened during the date."
"No apology necessary!"
"He demonstrated loyalty and vulnerability and it was incredibly sexy."
"Even better that it's just who he is; none of it was for show."- Hiberniae
"When someone helps old people."
"Maybe getting up to give their seat to them in a public bus or in general, helping them carry their heavy bags, or something."- itsMat_hi_ka
"When a person knows the right time to simply listen to someone in distress and the right time to offer advice."- Old_Army90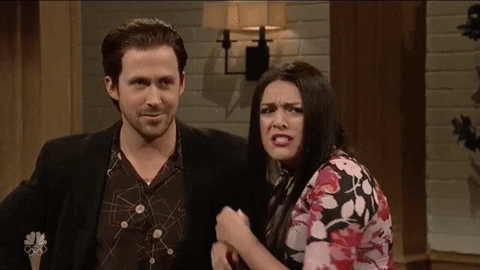 Giphy
The Greatest Love Of All...
"My husband will run around playing games with our son in the playground and will fully commit to whatever game that is.'
"There's no standing around talking to the adults, he will get fully involved in the make-believe world."

"10/10, fully present parenting."- Ambivertigo
The Gift Of Laughter

"People that make themselves crack up."
"People with their particular and weird little sense of humor that unashamedly laugh at what they think is so funny."
"Extra points if they're laughing because of a joke they're telling themselves."
"It's my favorite thing to see someone do."
"As long as the joke doesn't seriously hurt other people."
"I love good dark humor."
"If someone's genuinely trying to be hateful, it loses appeal completely."- tresjoliesuzanne
"When I'm with my wife at a restaurant and the baby in the next booth is staring at her, she will wave to the baby and make funny faces to get the kid to smile/giggle."
"That."- SadConsequence8476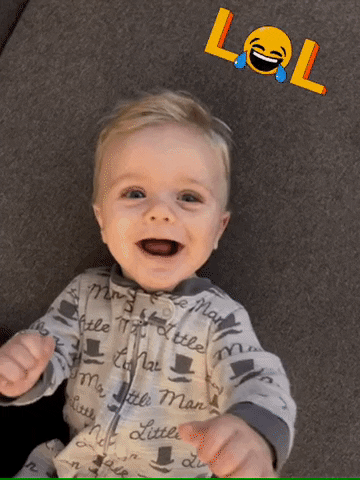 happy baby lol GIF by TheMacnabs
Giphy
Heal The World...
"I went backpacking with my boyfriend for the first time recently and I noticed that anytime we came across a little piece of trash on the trail, he would pick it up and put it in his pocket to throw away properly at the first opportunity."
"It just highlighted to me that he was conscientious and kind even when it came to things a lot of people would overlook, and I found that incredibly attractive."- snickerdoodle--
Happiness Comes In Many Forms

"Seeing a man be genuinely happy for someone else, I recently discovered this about myself."- West_Cherry3944
Literal Food For Thought
"A friend of mine has this habit of making sure that everyone around her has eaten on time."
"'A well fed tummy makes the brain think properly'."
"That's her exact words."- in_out_in_out_·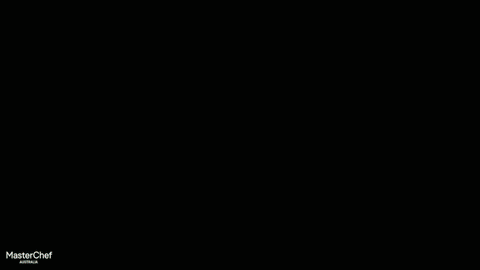 Food Cooking GIF by MasterChefAU
Giphy
No One Should Take Themselves Too Seriously
"Silliness, the sillier the hotter."- Fearless-Finish9724·
The Epitome Of Selfless

"My husband grew up extremely poor."
"Not homeless but close."
"Whenever we're out and we see someone asking for food, he will quietly walk over and take them to whatever restaurant they want."
"He will then order them whatever they want."
"When we met, he was in grad school and had no money."
"He still did this."
"It made me swoon."- curryp4n
Reading these heartwarming and touching affirmations, it does give one pause that kindness and compassion are considered so unusual.
Even so, no doubt that's what makes selfless, and kind-hearted people so attractive.
With so many couples walking up the aisle—and then sprinting to the courthouse—there's no shortage of wacky divorce stories. No one knows that better than these divorce lawyers. From hidden fortunes to stuffed animal collections, divorce lawyers have seen it all. Attorney-client privilege or not, these stories are just too insane not to share…

Human beings have five senses, sure—but we all know about the sixth sense. The one that tells us when something isn't right, even if there's no logical reason for it. Don't believe us? Well, just ask these people. They listened to that sinking feeling and ended up thanking their lucky stars that they did. From the bizarre to the disturbing, these stories gave us all the proof we needed to listen to our gut.