People Describe Which Things Are Even Worse Than Stepping On A LEGO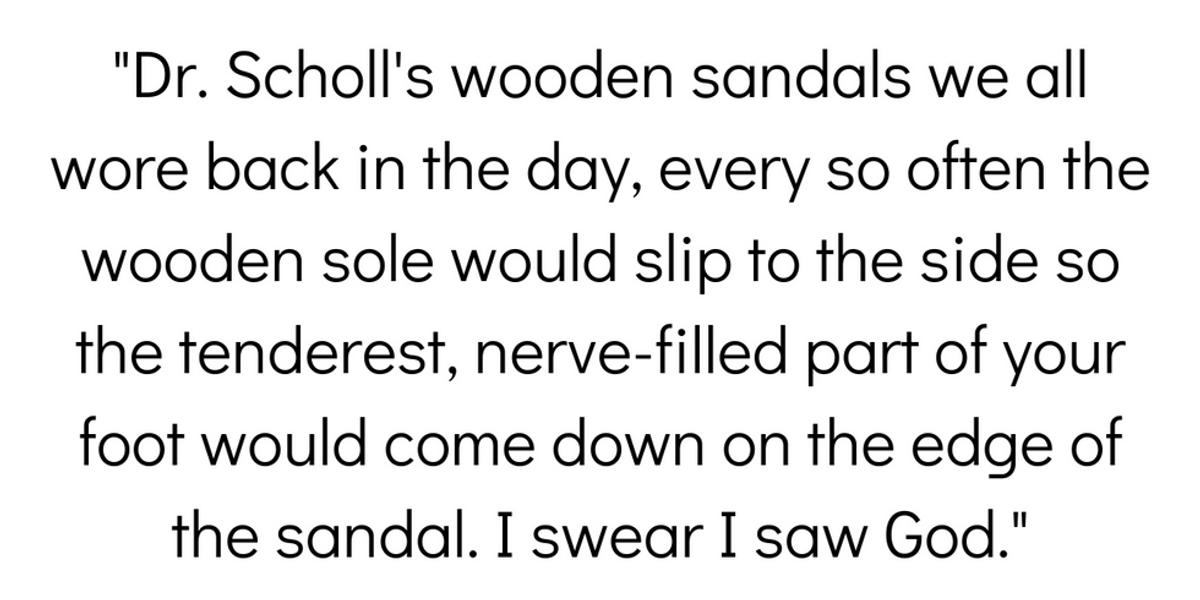 Rare is the person who hasn't experienced stepping on a LEGO.
The building blocks are popular around the globe so the opportunity is widespread.
The feeling is so universal it's often used to describe a level of pain—as either worse or not as bad as stepping on a LEGO.
So what about those things that we categorize as worse?
---
Redditor Fyre-Bringer asked:
"What's worse than stepping on a LEGO?"
Dr. Scholl's
"Dr. Scholl's wooden sandals we all wore back in the day, every so often the wooden sole would slip to the side so the tenderest, nerve-filled part of your foot would come down on the edge of the sandal."
"I swear I saw God."
- LakotaGrl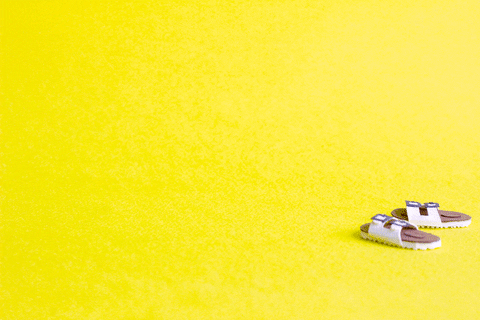 Giphy
It's electric
"Stepping on upturned electrical plug."
- LucyVialli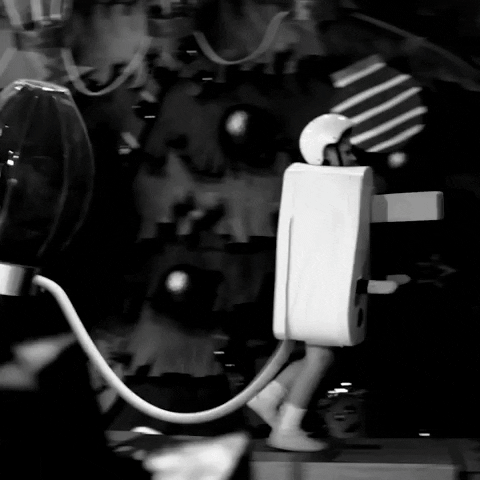 Giphy
"My freshman year of college I jumped off my half-lofted bed straight into my computer charger. I didn't make a noise because my roommate was sleeping, but it hurt so bad."
"It was a circular plug and took a giant chuck out of my skin."
"I've stepped on tacks, needles, and glass before but this was definitely the worst of all of those because of how blunt the edges are."
- eyetis
Munch
"Accidentally biting a chunk off the inside of your cheek whilst eating."
- GLucey
"Biting so hard it crunches."
- Sandpaper_Pants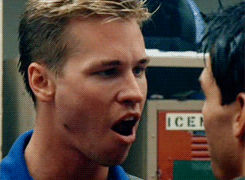 Giphy
"Or lower lip.. then biting the same spot multiple times while it's swollen and trying to heal."
- Tdawwg78
Bump
"The only thing in existence that hurts more than stepping on a LEGO is getting hit in the ankle with the side of a scooter."
- Humble_Wonder937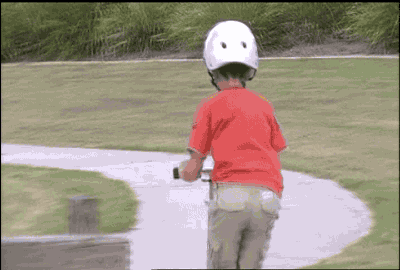 Giphy
"My little sister is a monster and bangs her stainless steel scooter into my feet on purpose because she thinks me wailing in pain is funny."
"I want to throw out that scooter so bad, but my parents will probably buy her another one."
- CrypticWeirdo9105
Glass
"A small thin shard of glass that breaks apart when tweezers pull on it."
- BassoHaase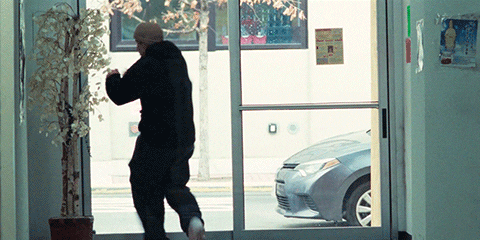 Giphy
"Metal in this scenario sucks too."
- RussianTanks
Man's best saboteur
"Stepping on a hard dog chew that has the ability to roll at 3 a.m on the way to the bathroom."
- notsleptyet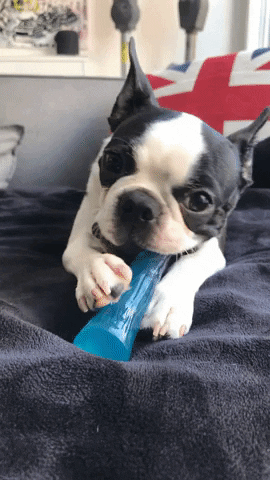 Giphy
"My dog has a knack for chewing her hard toys into sharp little f'ked up torture devices, and likes to carry them anywhere and everywhere around the house with her.
"So anyways, I don't flop into bed face first anymore."
- misplacedvegetation
"YES, because you can also stub your toe on it, those suckers are HARD, and THEN step on it!!"
"Adds injury to injury, instead of insult to injury 😆"
- rhendon46
Hay, now
"Sitting on a pitchfork hidden within a haystack."
- Back2Bach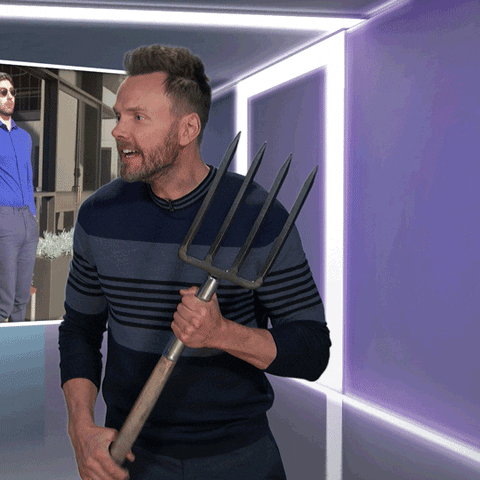 Giphy
Weaponized toys
"No one ever talks about stepping on Jacks. Those caltrop looking things."
- Nuclear_Mouse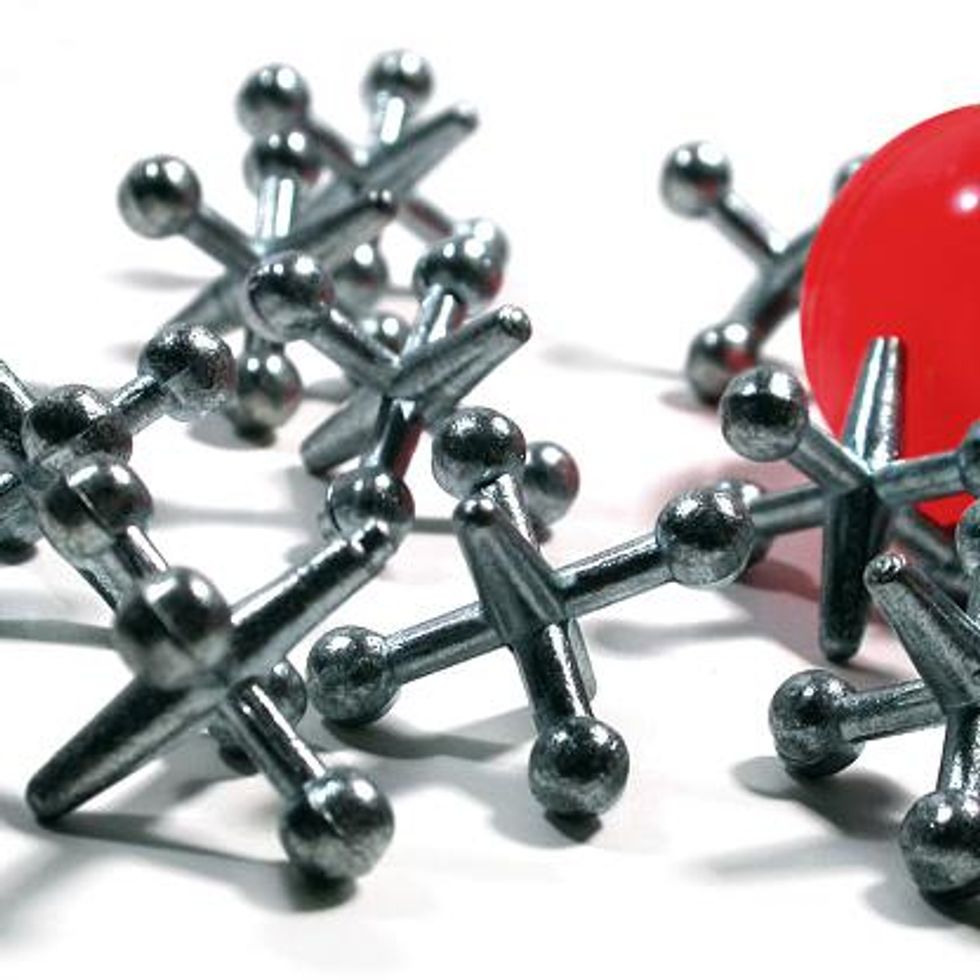 Carlos. E. Serrano/Getty Images
"How about stepping on actual caltrops, meaning the plant? First time I ever did that it hurt so bad I broke out in a cold sweat."
- JuzoItami
Ewww...
"When you have socks on, go into your kitchen area, and step into 'wet'."
- CarderSC2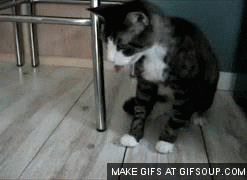 Giphy
"I have a 2-year-old, 4-year-old, a dog and a kitten. Yup."
- p0atato
Housing crisis
"Stepping on a Monopoly house."
- EmmyLornz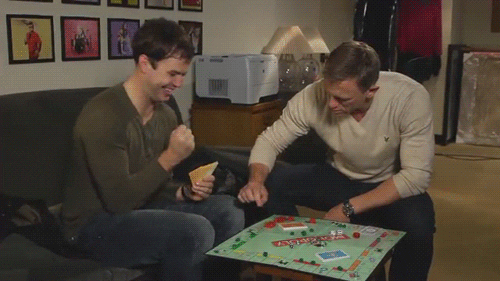 Giphy
These all sound pretty painful.
Do you have anything to add to the list?
From angry clients to scandalous mid-trial confessions, lawyers tend to see the best and worst—but mostly worst—that humanity has to offer. It's not easy waking up in the morning with the burden of a big court day on your shoulders, and these lawyers of Reddit are finally letting loose and sharing their most ridiculous cases.
Personal preferences aside, there are some people that are almost universally recognized as physically attractive.
It's common in society for most people to comment on another person's looks.
But heterosexual men are generally discouraged from remarking on other men's appeal.
That doesn't mean they don't have man crushes though!
Reddit user winkeltwinkle asked:
"Straight men of Reddit who is the hottest man?"
But would heterosexual men respond?
"Society: Most men are insecure about their sexuality."
"Reddit: Straight men of reddit, who is the hottest man?"
"Most Men: OH f*ck yes, here we go!"
~ Zetawilky
"Bless this site and bless these men."
~ Fluffy-kitten28
Respond they did, with enthusiasm.
Viggo Mortensen
"Aragorn, son of Arathorn."
~ CHIM_Jim
"Every man will momentarily hesitate when scheduling a haircut, because deep down he feels like if he let his hair grow just a little longer, he could look exactly like Aragorn."
~ CaptainOverthinker
"Funnily enough Legolas was my favourite as a kid."
"Now I'm grown up, I realise how humble and headstrong Aragorn is. He's my favourite."
~ Le_Jacob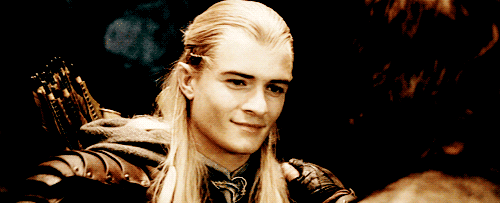 Giphy
Henry Cavill
"Henry Cavill. I'd gladly spend a day with him just talking about geek stuff."
~ Ockial
"Look I'm as straight as they come. Married with two kids and everything."
"But all I'm saying is if Henry Cavill wants to tie me down and whisper the specs to his new PC tower in his Geralt voice, who am I to say no?"
~ WaffleBlink
"Samehere, but he won't even need to tie me down."
"For him I'll switch teams willingly."
~ Centralredditfan
"I didn't say I would be tied down involuntarily."
~ WaffleBlink
"I usually couldn't tell you if some guy off the street is handsome or not. Like... am I the handsome one out of my group of friends or am I the ugly one? Somewhere in the middle? I have no clue."
"Henry Cavill, though, that dude is a 10. Even I can tell you that."
~ Ocksu2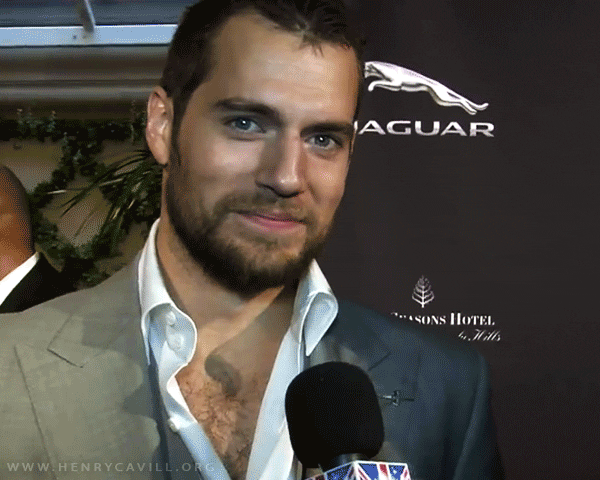 Giphy
Chris Evans
"I'm not gay, OK, I'm not. I like chicks."
"But if Chris Evans' Captain America needed to get off, like, to save the world from Hydra or something, and I was the only one around?
"Well I'm a patriot dammit! I'd let him [have sex with] me."
~ CheeseNBacon2
"Hell yeah brother, a true patriot you are."
~ daddydilly694-20
"I understood that reference."
~ imsorryisuck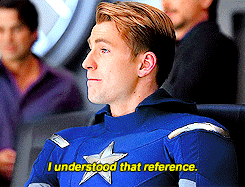 Giphy
Harrison Ford
"1980s Harrison Ford."
~ CurlSagan
"Specifically as Indiana Jones."
~ SuckItClarise
"Handsome face. Lean build. Shirt hanging open. Sweaty as f*ck. Littlebit of 'tude."
"Yes please."
~ Kalfu73
"Harrison Ford in Blade Runner is peak male form."
~ RubberRoads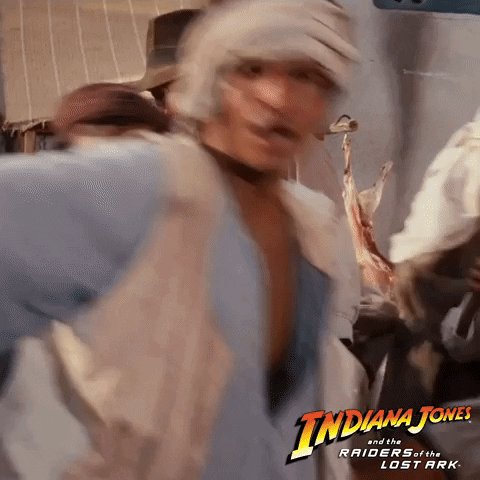 Giphy
Hugh Jackman
"I would totally go gay for Hugh Jackman."
"Good looking, great actor, great singer, great dancer and seems like an all around cool dude with a great sense of humor."
~ Krinks1
"Also loyal to his wife."
~ ukbeasts
"This is the one! He is beautiful and talented, inside and out."
"Humble, honest, caring, down-to-earth, and shredded as all heck."
"I thought I didn't have a homosexual bone in my body, but that scene where he comes popping out of the tank as Wolverine … something awoke inside of me."
~ monkeymanlover

Giphy
Great Guys
"I love that so many of the gruff and tough characters are usually played by such kind and fun men.
"Say what you will about the Fast and Familyous movies, but Vin Diesel looks like he would be fun to hang out with. And Dwayne Johnson looks like he would be able to make you enjoy getting into a workout routine."
~ Fyrrys
"[Hugh Jackman is a] super nice guy as well."
"I met him a few years ago while helping a friend to move, who incidentally was a Broadway actor. Hugh was there as well lugging boxes with the rest of us."
~ fulthrottlejazzhands
Ryan Gosling
"I went to Barbie for Margot Robbie, I stayed for Ryan Gosling."
~ Leemur89
"My straight male fiancé says the same."
"As soon as the 'I am Kenough' sweater appeared, he leaned over to me and almost tearfully whispered- 'I really need that sweatshirt'."
~ janet-snake-hole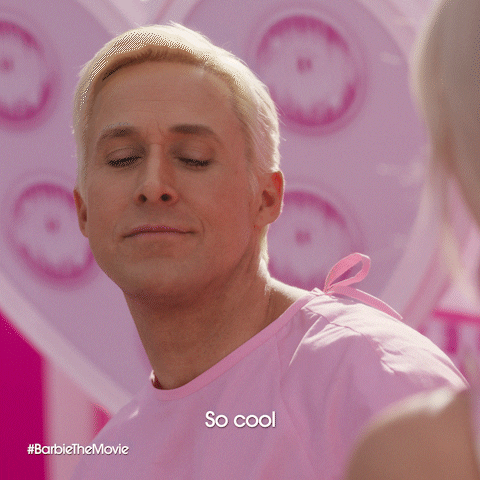 Giphy
​Jensen Ackles
"Jensen Ackles"
~ Aggressive_Finding_7
"The only time I thought my wife was going to legit fight her bestie was a group road trip to his brewery west of Austin, and they were arguing over who got 'dibs' if they spotted Jensen."
"I finally told them I did."
~ ATXGOAT93
"I'm a straight man and I binge watched Supernatural and I think it was the only time I was actually emotional when the show ended, like I genuinely missed Dean for a minute there."
~ Im-a-cat-in-a-box
"Deep voice, tall, perfect face genetics, total dork. I'd love to see him in something with Cavill."
~ sendabussypic
"I keep forgetting he's tall, considering he spent 15 years standing next to his moose of a brother/costar."
~ bluegiant85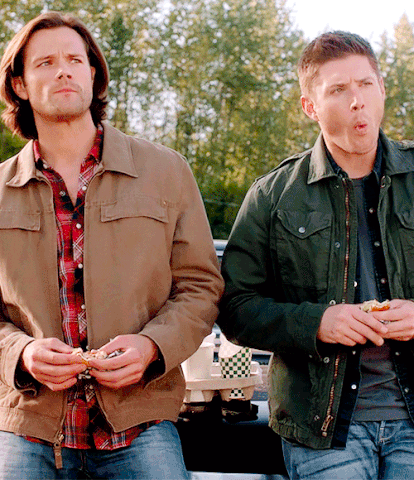 Giphy
Ewan McGregor
"Ewan McGregor. Surprised I haven't seen him mentioned."
"He looks good, has a Scottish accent, and seems genuinely nice and wholesome."
~ NuggetPilon
"My husband is straight but he would literally push me out of the way if it meant making eye contact with Ewan McGregor."
~ DoctorofFeelosophy
"I've had a man crush on Ewan McGregor since watching The Long Way Around."
"My wife understands I'd leave her for him if he asked me."
~ Calan_adan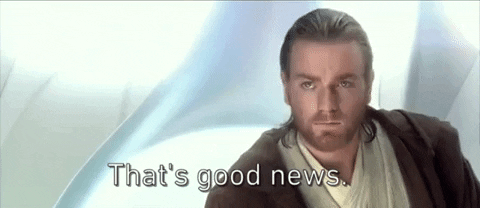 Giphy
Hollywood Legends
"Robert Redford in his younger years. The guy had an annoyingly winning smile that just reminded us all of what we'll never be."
~ bdbr
"Add Paul Newman to that list - the movies he did with Redford are gold. Great chemistry between those two."
~ TheTalentedMrTorres
"I know it doesn't need to be said, but a young Marlon Brando is probably the hottest actor of all time."
~ Reddit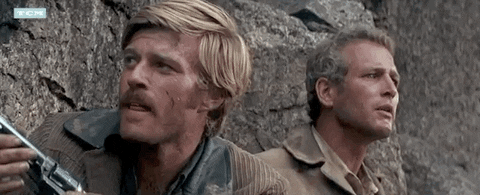 Giphy
Define Hottest Man...
"Power went out last night, so we don't have air conditioning."
"Not to brag, but it's me."
~ Dystopian_Divisions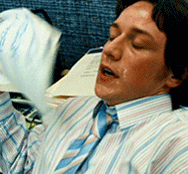 Giphy
We all have our personal preferences, but some men just seem to be almost universally admired.
So did your hottest man make the list?
Content Warning: True Crime Topics
It's hard to know what's going on in someone's head without having their mind ourselves, but we can make assumptions based on how they behave.
Some people have a serious vibe about them that other people know better than to mess with, with some of those vibes downright terrifying.
Redditor sludge_factory_777 asked:
"Who is the scariest person you have ever met?"
Jail Besties
"I got a DUI back in 2009 and was taken to the Placer County drunk tank. A guy with tattoos all over his face approached me..."
"He wanted to offer me his roll of toilet paper for a pillow. He introduced himself as the 'Sac City Psycho,' and he told me he would watch over me to make sure nobody f**ked with me, because he could tell I did not have much experience in jail."
"Now looking back on it, I guess for a few hours there, I was his b***h."
"Super nice guy, though. I 10 out of 10 would be his b***h again."
- NagoGmo
Innocent Until Feeling the Vibes
"I did an internship at a jail and met a dude awaiting trial on a triple homicide."
"The guy just had that vibe around him that just made you feel uncomfortable. Just being in his presence, you could feel the air change around you."
"Everyone in that room felt and respected it."
- throughthequad
The Magnetic Personality Type
"I once did one of those corporate mock jury panels. The little scientist analytics guy came out halfway through to shoot the breeze and holy h**l, I never understood what people meant by having a magnetic personality until then."
"We were clamoring over this dude. It was completely involuntary. He asked me a question and it was an out-of-body experience watching myself act like a golden retriever."
"I was so freaked out that I avoided him like the plague the rest of the panel. Nice dude. Seemed chill, but he could have started a cult with a snap of his fingers. Absolutely terrifying."
- Bridge-etti
Top-Notch Security
"I once as a medical student was doing a rotation in the state mental prison. We had to do a basic physical on this guy."
"There was a chair in the middle of the room, bolted to the floor. He had cuffs on his wrists and feet secured to the chair. Nine guards were in the room surrounding us, not more than five feet from the chair in a circle."
"He was off, just not there, and didn't want to cooperate. He looked at me, saw my coat, and said, 'That guy is from the university. I want to talk to him.'"
"I still don't know what he had done, but after a few months of the rotation, no one else had that degree of security for medical visits. No one else was even close."
- rykh7
Biker Aesthetic
"My cousin. He's a high-ranking member of a pretty well-known one-percent motorcycle club. The dude stands maybe five feet, seven inches tall, and he is of average build. He has no visible tattoos and is super soft-spoken."
"Everything about him says he should be a banker, not a biker. I have never seen him even raise his voice once but that dude scares the absolute s**t out of me. He gives off strong psycho energy."
- SignificantFix8218
Scary Dude with a Big Heart
"I live in New Mexico and met 'Big Dragon' from 'Beyond Scared Straight.' He does outreach like that with troubled kids."
"I was working as a teacher at YDDC, and they brought him down. The dude is no joke."
"I shook his hand, and you could just tell, the only reason he was not killing people was he didn't want to, because if he did, the guards would have not been able to do anything about it."
- Soundwave-1976
Murderous Besties
"I got arrested for public intoxication in the mid-to-late 90's and was put in a normal cell because the drunk tank was full. About ten minutes later, I was woken up and hastily moved to an adjoining cell."
"I visited with the guy in the first cell I was in for a few hours. When I was bailed out, I bumped knuckles with Gary, the guy in the second cell, and left."
"I later found out he was Gary Kleypas, and he was being held on first-degree murder... of a college student."
- TheJonnieP
Completely Out of Place
​"I was working at a bar in a pretty small town when we had a drifter come in on a random midweek night. The second he walked through the door, everyone I worked with and was at the bar said they felt cold."
"The dude had incredibly sunken eyes, pale white skin, dingy dirty hair, and visibly sharp-looking teeth. If I were to explain what a mako shark as a human would be, that's this guy."
"He said he was passing through and was looking for 'stuff ordinary people can't find' and then proceeded to show photos on his phone of odd areas he had been to previously. Nothing was off about the photos, but everyone I saw gave me more chills."
"Nothing was happening, no one was there, but everything had this feeling of 'I'm not supposed to be here.'"
" The dude left and asked me to follow him on Instagram, which I did. He posted last a few years ago up in Jackson Hole and said he'd be staying off for a while. Odd dude. We all were quite relieved when his cab showed up."
- Expensive_Change_893
The Doll Whisperer
"My grandpa's second wife, Angie. She was a hateful woman. I don't believe in people being 100% anything, but she was pure evil."
"She had a collection of porcelain dolls in a corner of their house when I was very young, and she would always try to talk to me through them, giving each of them their own creepy voices. One time, I touched a Pillsbury dough boy figure on her shelf, and she swatted my hand with a metal ruler."
"She was in her 70s when I was a young kid, and I'm 30 now. I heard from my aunt that she's still alive somewhere near where she lived with my grandpa (which makes me believe she is some kind of hag witch) and that she's committed insurance fraud, like, a lot."
- LepreConArtist
Constant High-Alert
​"I was at a bar and this guy walked in and immediately it felt like I was on alert. My spine turned to ice when I saw his eyes look at me, they were almost sunken into his face as if he was peeking out from behind a portrait. He moved like a cat stalking prey."
"Over time, he made his way over to me and made polite conversation, but his words felt disjointed, almost like he was translating them before speaking them. There was nothing aggressive or insulting about anything he was doing."
"In fact, he was quite polite. but everything about this guy was setting off every nerve I had. He was even smiling through most of it, but it felt as if his lips were stapled back."
- Cyanora
Reverse 'Breaking Bad'
"When I was pretty young, I was hanging out with an older friend, and I found out one of her close friends from school became a high-ranking member of a cartel. He got cancer and was allowed to sort of 'retire' from the cartel to spend the last few years with his family."
"I met him at a party of hers...He was very polite, but I had no intention of spending more time around him!"
- xain_the_id**t
Soldier Vibes
"A dude who hung out with a friend of mine back in the 1980s was a Vietnam vet, one of the advance forces guys or whatever they called them."
"He looked like he could bite the top off of a fire hydrant."
- Earthling1a
A Good Egg. Or Rock.
​"A p**sed off Dwayne 'The Rock' Johnson."
"Let me explain A few years ago, I was part of a charity event with Power of Pain (a family friend who I call my aunt, Barby, owns the charity for neuropathy and other immune disorders), and funnily enough, we somehow got Dwayne Johnson as a guest (we had contacted him but didn't expect him to actually come)."
"He was a f**king great guy. Honestly, best f**king dude in the world."
"Anyway, after the event, a lot of us went to a Denny's down the road to celebrate, not expecting him to be there, though he was invited. He showed up like 20 minutes after we all got there and he was having a blast hanging out eating Pancakes."
"Unbeknownst to the rest of us, there was a domestic dispute across the Dennys, a couple who seemed like they were about to break up, but more like the guy was just an abusive a**hole screaming at his girlfriend the whole time and her just in tears."
"Dwayne caught wind of what was going on, stood up, put on his 'Rock' persona, and had a f**king screaming match with this guy. The guy was just receding further and further into his shell and eventually he just f**king left."
"Dwayne paid the girl's bill, helped her stop crying, and walked her out to her car. He then came back in with a smile and continued having a good night and finished his Pancakes."
"He's a beautiful, kind-hearted man, but if you p**s him off, he WILL make you s**t yourself. Remember, they call him 'The Rock' for a reason."
"Best night of my life. Moral of the story: Be nice to people, because if you're not, you may find yourself in a situation you just can't win."
- Ok_Experience_6877
It's easy to see how these are the people that Redditors viewed as the scariest and most intimidating people that they had met. Even if a person hasn't done terrible things, sometimes people just have a vibe about them that makes you think they have the potential, or at least the power.