Amethyst Realm from Bristol, England, ain't afraid of no ghosts. In fact, she is in love with one.
The 30-year-old psychic claims she has had sex with more than 20 spirits, but Realm is sure her new phantom is her actual soulmate. The smitten mortal is now engaged to this spiritual suitor.
She did not see him coming, of course.
---
Realm was on a nature hike during a business trip in Australia and felt a presence and energy that swept her off her feet.

I Want to Marry and Start a Family With My Ghost Boyfriend | This Morning www.youtube.com
Realm told the Sun:
"I'd not had a phantom fling for a while. And as I was away on business, starting a new relationship was the last thing on my mind. Then one day, while I was walking through the bush, enjoying nature, I suddenly felt this incredible energy. A new lover had arrived."
She also told ITV This Morning she tried not to get too attached to the spirit, given their tendency to stay in one place.
This woman's name is Amethyst Realm and she is my new hero https://t.co/uS0DkyIwCP

— lil melatonin (@lil melatonin)1540952345.0
However, when she boarded her flight back home, her romance rose to new heights when she felt the presence of her lover from the nature hike.

"From experience, I knew spirits tend to stay in one place, but something amazing happened. I couldn't believe it."
Realm was so elated over the reunion, the pair consummated their love for each other. On the plane.
"I was happy and excited — so excited that we had to do something about it. So we headed to the plane loo and, well, I am now a member of the Mile High Club."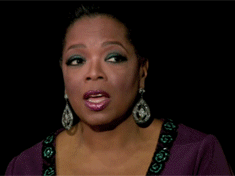 media3.giphy.com
The couple celebrated nine months of being linked at the Wookey Hole Caves tourist attraction in Somerset, according to the Sun.

"I'd suggested a weekend away and we decided on Weston-super-Mare. As soon as we got to the hotel my lover told me he wanted to go to Wookey Hole. It's nearly an hour from Weston, but he was insistent."
The ghostly Romeo popped the question during their spelunking expedition.
"There was no going down on one knee — he doesn't have knees! But for the first time, I heard him speak."
Realm claimed she heard the words "Will you marry me?" echo around inside the cave.

"It's hard to explain but, until that point, his words were inside my head. But, on that day, the words were outside. "I could actually hear his voice and it was beautiful. Deep, sexy and real."
Twitter had a tough time believing her story. But what do they know of ghostly romances?
Her name is Amethyst Realm... She has had sex with 20 ghosts... She wants to start a family with a spirit... Ha… https://t.co/R2DTgu2pul

— Scott Meador (@Scott Meador)1540992088.0
@ElaineVMT "Where have all the good men gone?" .... The graveyard apparently 😄😄😄

— Shane Klz (@Shane Klz)1540983502.0
This entity does not have a name, and Realm alluded to the possibility their romance could be a sapphic one.
"I'm not 100 per cent sure this lover is male. But if you're making love to a spirit, gender doesn't really come into it. And we don't actually use names at all when we communicate."
@nbc25fox66 Meanwhile, I can't even get 1 alive person to have coffee with me.

— Bryan English (@Bryan English)1540990417.0
@ElaineVMT She's happy and not hurting anyone though I do wonder if at holiday time family will have to set an extra chair....

— jodi roper (@jodi roper)1540984995.0
But this amorous relationship transcends what we know of this realm.

She elaborated:

"A medium told me recently that my lover and I had been together in three past lives. I've asked him about that but he says it's not important."
So how does one make love to an apparition?

"Ghost lovers tend to be more sensual and adept than the average bloke. There's always more of a connection, because the sex goes beyond physical. It's like any other kind of sex. The main difference is I just can't see them."
And, according to the Sun, Realm wants to have a baby with her husband-to-be. While she admits the idea "sounds crazy," she said, "I looked into it and I don't think it's totally out of the question."
Perhaps we shouldn't always be afraid of things that go bump in the night.
H/T - YouTube, Twitter, theSun, HuffingtonPost