A woman who had sustained a serious flesh wound to her face was made to feel even more vulnerable after being told she was frightening a child.
Her dermatologist advised her not to cover her face at this particular stage in her healing process.
---
Unfortunately, following doctor's orders resulted in an altercation that left her feeling like a monster.
Redditor "f*ckeduppface" asked the "Am I the A$$hole" (AITA) subreddit community if she was out of line for confronting the father who told her to cover up her face since it was scaring his 4-year-old son.
The close confrontation took place while the original poster (OP) was on a flight home to visit her family.

"I sustained very bad injuries to my face this month. I'm in the stage of healing when the scar tissue has formed, but it's still very tender 'new skin.' I'm going to have very obvious facial scarring for the rest of my life."
"The injury starts about an inch above my hairline, goes down over my brow so that on part, hair will not grow. It continues down my cheek where it is deepest; I'll always probably have an indentation in the fullest part of my cheek. Then it continues to my jawline."
"In some ways it's OK. I'm happy it's just cosmetic damage. My friends are super reassuring, telling me how badass and sick it's gonna look. They say I'm still as hot as ever, now a little more sexy and mysterious lol."
"But in some ways it really sucks...I know that I'm always gonna be seen first as 'the girl with the scar' and it feels especially bad when people look at me differently."
Accepting her new reality, she tried to keep her head up and face the world with upcoming travel plans.

"This week, I had to fly home for a family thing; it was a plan I'd made long before my injury. I wasn't really looking forward to the pity or people making a big deal of it; I'd rather it not be acknowledged."
"I'd also met with my dermatologist who said that I was at the stage of scar tissue formation that I no longer should be dressing the wounds; the skin was healing and instead I needed to be applying topical cream and Vaseline to keep the site clean and moist."
"It also looks a bit ugly; the building scar tissue is very red and tender, and with the Vaseline over it, looks slick and shiny."
"So I get on this flight; I have the window seat and I put on my headphones and drift off to sleep when the plane is still boarding."
She woke up only to realize the nightmare about to take place was not a dream.

"I wake up to this kid, maybe 4 years old, sat next to me, throwing a tantrum. I didn't catch the first part of it and I honestly couldn't understand what he was yelling about..."
"His father said to me, 'Can you cover that injury?'"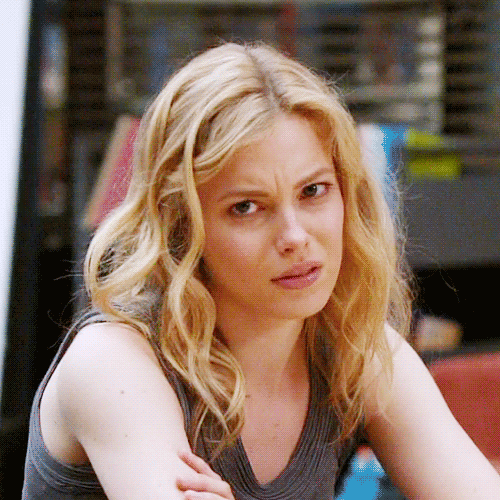 Giphy
"I said that my dermatologist recommends I don't, so no I don't think I will."
The OP's response sent the father aggressively into protective mode.

"He started snapping at me saying 'there is no need to be so rude. That injury is graphic and it's scaring my little one.'"
"I said 'this is my face. The only d*mn face I've got. It sucks being told I'm so ugly I can't show my godd*mn face in public.'"
She could not stay silent after being stigmatized.

"He started to backtrack saying 'just until it's healed' and I said 'it'll always be with me. Maybe teach some f*cking compassion and respect instead of telling a girl half your d*mn age what you think about her face. That's rude."
"He actually got up after that and I think went to a stewardess about a seat change because a young couple came to sit next to me in a few minutes instead."
After the situation was taken care of, deep regret set in.

"I've gotta admit I felt so low that I put on my sunglasses and had a quiet cry for a few minutes."
"AITA for not covering my healing scar, and for being confrontational about it?"
The responses were all overwhelmingly positive for the OP, with many of the comments reflecting she is NTA (not the a$$hole).
"Dear god no you're absolutely NTA. People that are that heartless shouldn't be allowed in public. Jfc. I'm so sorry that happened to you."
"It does sound like it looks pretty bada$$, for the record! Rock what you got girl!" – rckblykitn14
"Seconded! You sound very cool and bada$$. It's hard to stand up for yourself like that and you f*cking nailed it!" – mother_of_wolf
Not everyone would have handled this the same way as the OP.

"You know how I got this 'wound'? Some a$$hole bothered me while I was minding my own business."
"*Father grabs little one and leaves*"– SashaStriker
While her scar is not ideal, many of the commenters encouraged her to embrace her new look.
"Hell yeah it's bada$! From her description that is literally the type of scar they I immediately chose when I am making a bada$ in a game."
"It is f*cking amazing. Not trying to downplay the injury or the affect it may have on her future though, it's just so f*cking cool." – demonmonkey89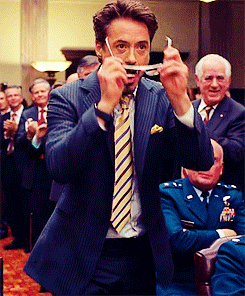 Giphy
"It also sounds like you may have embarrassed him! Congrats!"
"And honestly, your description makes it sound like you are going to be the owner of a pretty bad a$$ scar. You own it, not the other way around. So kick a$$ and take names!" – sugerplum1972
"In my head she's going to look like a Witcher after the scar heals, which is the most bada$$ looking thing ever." – omaewamu_shinderu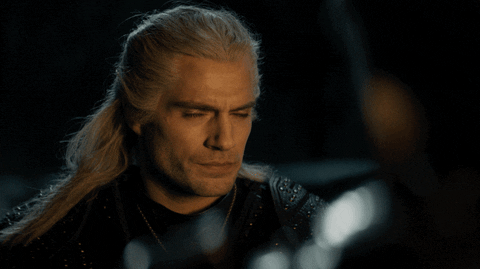 Giphy
People admired her hutzpah.

"OP sounds like someone who would strut away from exploding buildings in slow mo." – gotothebloodytop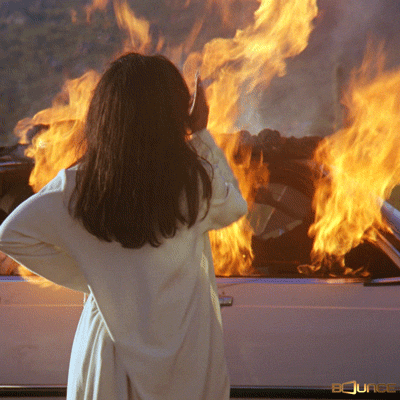 Giphy
And she was reminded of her priorities.

"OP, the only thing that matters as to whether you should be covering your scar is what your doctor recommends."
"You should be caring for your wound as directed. After that, only your feelings on the subject matter."
"Anyone else who even dares to have an opinion deserves to have their head bitten off." – oxytocin_tattoo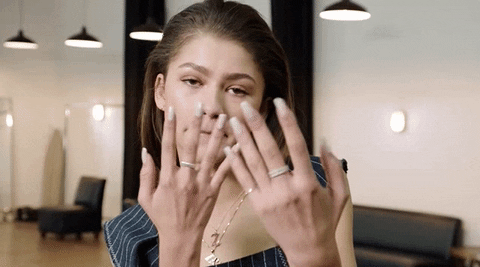 Giphy
It was a missed opportunity for a teachable lesson.
"I'm so sorry this happened to you! What a sh*t father- could have been a great teaching opportunity for his child that some people are different and that's totally ok, we don't treat them any differently."
"The fact that you are even concerned abt being the a$$hole tells me you are a beautiful person." – AddisonArmilda
Redditor "KahurangiNZ" has a similar facial scar and commiserated with the OP.

The user believed the child's dramatic reaction to the OP's face was "learned behavior."

The person also talked about dealing with children who are more curious than afraid.

"Absolutely. The father had an awesome teaching moment, and completely blew it."
That said, I'm guessing that the kids over-the-top reacting was a learned behavior, quite likely from Dad, which puts him firmly in the position of TA not just for what he said to OP, but for teaching his kid to actively fear or be disgusted by anything that doesn't fit his version of 'normal.'"
"It's a small slide from 'ew, that's a horrible scar, hide it' to 'ew, your skin is the wrong color,' etc."
"I also have a significant scar on my face (lip to the side of my chin and the enervation/muscles are a bit munted so when I smile a section of my chin pulls in funny ways), and in my experience, little kids are curious but not in the least bit afraid."
"They want to ask what it is, how it happened, does it hurt, they want to touch, and I'm perfectly happy to tell them I had an accident and ended up with a scar and it's just a part of who I am now."
"No drama, no grumpiness, it's just, yeah I have brown hair and hazel eyes and a scar."
"I've made a point of teaching my child that people are people regardless of what their exterior looks like, and that it's what's on the inside that really counts."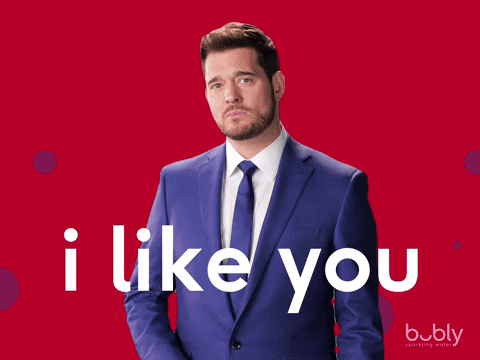 Giphy
"When he was little, if he was curious about someone/something I'd explain what he was asking about (e.g., a person using a wheelchair has some sort of injury or disability that means they can't walk at the moment and for some people that might be temporary and for others it could be permanent; the person with the tattoos down their arm has chosen to permanently decorate their skin, etc)."
"OP, you are very much NTA. And I hope that you are (or can become) accepting of this change and that it is now just another part of you."
"While you may not necessarily consider it good (although I hope you find it aesthetically pleasing in some way), it's definitely not bad either, it's just ...there."

"If people want to be judgmental about it, that's their problem, not yours."
The Redditor was not about to end her post without helping a fellow friend.

"Oh, and I found good quality Aloe Vera and Vitamin A and E cream helped the skin healing a lot more than just an emollient ointment. You might like to ask your doctor if that's worth a try. :-)"
One could only hope the father from the flight became contemplative after stoking his son's fear with the confrontation and had a sensible discussion about people looking different.

Because impressions can be just as permanent as scars.