People Divulge Whether They Could Go Without Sex In A Relationship
Until we're in a situation, we'll never really know how we'll react.
I have been in this scenario, though.
Sex matters. And people rarely want to admit how much.
But sex isn't a lifetime guarantee.
It fades, as does love.
It's important to speak about it.
It can be a fixable situation.
A relationship without sex may not be the end of the world, but it's definitely a sign that something is off.
---
Redditor Deviant55 wanted to talk about physical intimacy in relationships, so they asked:
"How important is sex to you in a relationship? Could you be with someone you love even if sex was off the table indefinitely?"
I learned how much sex matters in my last relationship.
Once I wasn't interested, it kind of killed everything.
Forever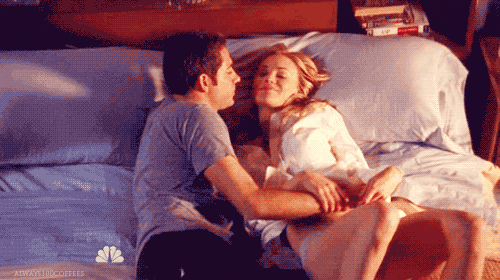 GIF by moodman
Giphy
"When my wife of 30+ years became too ill for sex to be even remotely interesting for her, I certainly did not end the relationship. I loved her and I took care of her until she died. No other course even occurred to me."
fvillion
Frustration
"When I met my wife we couldn't keep our hands off each other. This lasted a few years. I was in my mid-twenties when we married. She developed a chronic medical issue. I've gone twenty years being sexually frustrated. There are stages and phases to this."
"What I came to realize is that I love my wife. Yes, sex is important in our relationship. But I would rather have her in my life with no sex than have sex without her."
"The thing is, I love her. She can't help her situation. I can't help it. One deals with it. Marriage is more than sex. It is building a life and memories, raising a family, and loving each other regardless of the challenges life throws our way. But sex is very important. It helps keep the closeness and the emotional bond. But it isn't the only thing that does that."
QuietusNoctis
I Love Her
"It is complicated. I am in a near-sexless marriage. The wife needs antidepressants to function. And it kills her libido. So usually it is four to six times a year. My libido rages. And yeah, it sucks. I dream of more sex."
"But I love the chick. She loves me to the moon and back. I'm not willing to sacrifice her love so I can try dating again. Divorce rates these days? And I found a woman who more than tolerates me, she loves me. I'll stay. And not to be crude but yeah I masturbate. A lot. She doesn't begrudge me that. Occasionally she even encourages it."
"She went off her meds for a while. And man did we do it. But she was a mess. I need her healthy more than I need a shag. We travel together. We enjoy each other's company. We actually like each other. I could claim that it is hell, but I choose to see all of the good I am blessed with."
painthawg_goose
Heartless
"Quite important. But I think it depends on where you are in the relationship. I've been married for 10 years. I have kids. If my wife suddenly couldn't have sex with me for some reason -- illness or injury or something -- I'm not divorcing her over it. That's heartless."
"Now, if she just decided we weren't ever having sex again because she didn't feel like it, that'd be different. Or if I was just starting to date someone and they told me they'd never have sex, I probably just wouldn't keep pursuing the relationship. Plenty of people out there who will."
Arkhangelzk
Necessity
"It depends on the circumstances. I LOVE doing it with my man but I love his heart and soul more. If we had to stop having sex for medical reasons or something I'd definitely stay with him and stay faithful. If I was single, I think it's unlikely I'd start a new relationship knowing it would be sex free."
Fit_Technology8240
Heart and soul is just as necessary and hot and sweaty.
At least a lot of people recognize that.
Percentages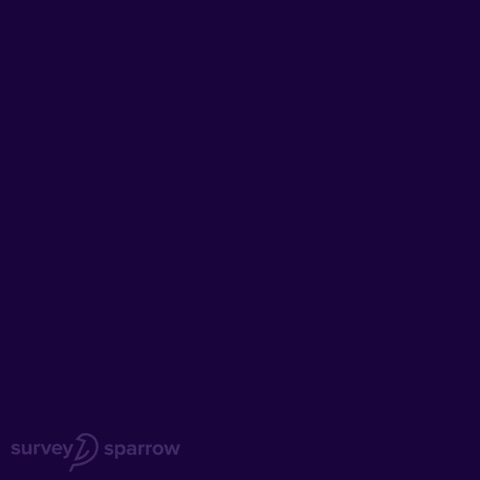 Giphy
"Sex life is 10% of a relationship when it's good and 90% of a relationship when it's bad."
jakovichontwitch
"The other way I've heard it put is that sex is like the bathroom in your house. It's not the only reason you bought the house, but if it's not working it's a big problem."
molten_dragon
Age Related
"50-year-old here married for 27 years. It's not important. It was important when we were younger but honestly, if sex wasn't possible I would still love my wife and really nothing about our day would really change."
​Kantforall
"I've been reading these comments and wishing that everyone's age was flared on their post because I sense that there are a lot of under-60-year-olds. I am older than my wife but she is starting menopause and I can see the writing on the wall. Not super thrilled but I love her completely and understand. The real intimacy is in how we still (and will always) want to sleep touching each other and waking up next to each other."
caffeinated-hijinx
Kiss Me
"I honestly considered this before. I absolutely adored this guy. It was like a child relationship; we'd kiss and cuddle and hold hands and things, but he wouldn't have sex with me, nor would he commit properly. Any time we came close to sex, he'd go soft or back off."
"I couldn't understand it, wondered if I could keep doing that. My sex drive was wild. Why kiss and the rest but not sex?"
"Then one day he told me he was in love with me and asked me out properly. I said yes there and then, had a wonderful day with him, but when I went home, I was left questioning if I could possibly live without sex. I decided that yeah, I loved him but it would be tough."
"We had sex the next day. So yes, I think I probably could."
Adventurous_Train_48
Touchy/affectionate...
"It's very important. I'm a very affectionate and physical person and touch/caresses and anything physical is one of my love languages. I couldn't function with someone who is the opposite of me or who's uncomfortable with how I am. I already was in a relationship with someone who wasn't that touchy/affectionate and it created frustration for both of us."
Borboleta77
Don't Look at Me
"I am in a sexless relationship. He has erectile dysfunction and I really don't like sex in general. I'm really uncomfortable naked or even vulnerable. I'm shy around him despite the relationship being 10 years nearly, I'm even shy around my family and friends. Everything about sex makes me feel so embarrassed, and I feel nothing but negative feelings when I used to be sexually active. Not through choice of partner, I just hate that sort of attention."
NucularOrchid
Definitive!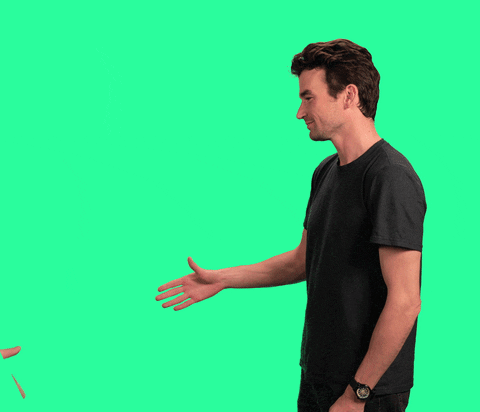 Shake Handshake GIF by Originals
Giphy
"10/10. Sexual incompatibility is a deal breaker!"
oeeiae

Sex is important but not everything.
Until it is everything if it becomes an issue.
Good luck couples. Open and honest communication is key.
Reddit user lola-starr98 asked: 'What do you consider cheating in a relationship?'
It's safe to say that the conventions of romantic relationships have greatly evolved over time.
As evidenced by the ever-growing number of people in open or polyamorous relationships.
Leaving one to wonder, what exactly constitutes "cheating" in this day and age.
Of course, this could be a personal decision, based on the ground rules people set in their own relationships.
Even so, one can't help but question if there are some instances that are always cheating, whether or not the relationship is monogamous.
Redditor lola-starr98 was curious to hear what the Reddit community considered to be "cheating" in any relationship, leading them to ask:
"What do you consider cheating in a relationship?"
Anything HE Does...

"My ex felt that me having a conversation about anything at all with anyone else was cheating, but her literally getting sexed by other men was OK."- GoodToe4691
Spoilers!!!
"Watching an episode alone of a show we started together."- Happy-Sea-Otter
When You Commit, You COMMIT!
"Being sentimentally or physically involved with someone else that isn't your partner."- a_man_of_music
"Doing anything sexual or romantic with someone else."- jellyfishmasquerade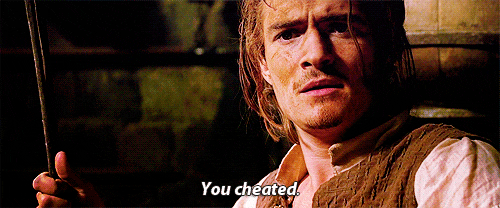 orlando bloom cheating GIF
Giphy
Think About How You Would Feel...
"My rule of thumb is if I wouldn't like it done to me I shouldn't be doing it myself."
"I know that's vague."
"But leaves you to draw the line where you want."- SureAce_
Anything That Isn't Out In The Open...
"Beyond the obvious (sex/kissing with another person), it can also be based on intent."
"For instance, dinner could be cheating if it was kept hidden or with an ex, etc."
"Depends a lot on context."- dogwatermoneybags
"Anything you do with another person you feel like you have to hide from me, I consider cheating."- nopestillgotit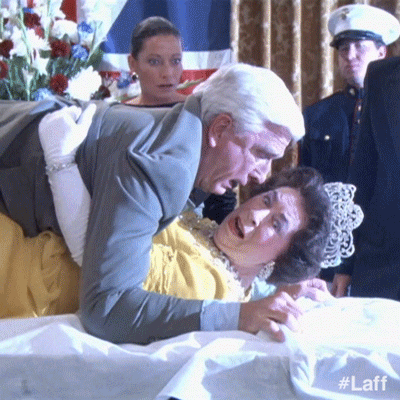 Shocked Oh No GIF by Laff
Giphy
Subtle Manipulation
"Not paying enough of the rent in Monopoly and using smile and cuddle to get away with it."- Dendex031
You Set Your Own Rules So You Will Never Break Them...

"Pretty much breaking any agreed upon 'rules' in your relationship."- Massive-Ad7628
"Whatever an individual couple agrees on as being cheating within the context of their relationship."-JanuaryWinterflame
"Breaking the rules of loyalty, trust, and honesty in your relationship."
"If you're monogamous, that means engaging in sexual and/or romantic activity with anyone other than your partner."
"If you're non-monogamous, that means doing engaging in sexual and/or romantic activities with people other than your partners without telling both the new person and the partners that's what you're doing."
'Basically if you're sneaking around and lying to people just to get extra attention outside of your relationships, you're 99% likely to be cheating."- GenericNerdGirl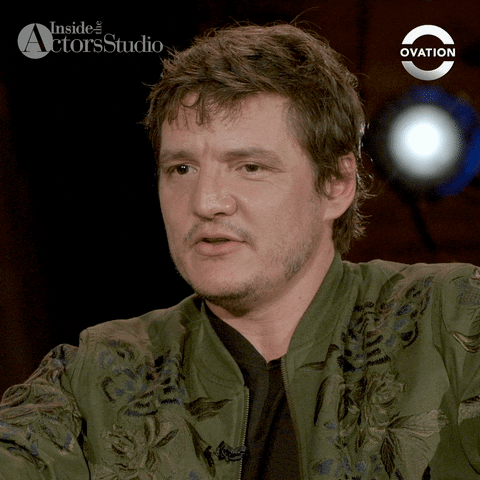 Giphy
When You Know You're Getting In Too Deep...
"Back when I was still college aged, I learned this lesson the hard way."
"I could be a bit of a harmless flirt, but I would never cheat on my girlfriend."
"Then one night I got drunk with a friend of my girlfriend's."
"After a night of 'harmless flirting' and drunk Twister, I ended up in her bed, on top of her."
"She whispered in my ear 'If you tried to f*ck me right now, I wouldn't stop you'."
"That snapped me back to reality, made me realize how real things had gotten and that I had gone too far."
"I apologized and I left."
"I told my girlfriend about it, because I knew that if I tried to hide it and her friend told her about it, it would be even worse."
"I never kissed her."
"I didn't f*ck her."
"No one was naked."
"However, the fact that I had essentially been 5 seconds away from doing all of those things while in her bed massively betrayed the trust my girlfriend had for me."
"She wasn't able to look at me the same way."
"I was genuinely remorseful, and learned my lesson, but it didn't really matter."
"We tried to keep it together for a few more months, but she eventually left me over it, and I can't say that I blame her."
"I was flung into a long spiral of depression, and it was worse knowing that it was all my fault."
"Cheating isn't just about a physical, sexual act."
"You can cheat on someone without f*cking someone else."
"It's about a betrayal of trust."
"And to go a step further, it's your responsibility in a relationship to foster that trust by intentionally avoiding situations that could bring temptation or otherwise sketch out your partner."
"For example, don't hang out with other girls one on one and get drunk with them, even if you know you don't intend to do anything sexual with them."- Thograr
When The Connection Starts To Be Emotional
"I used to think it was only physical stuff, but seeing your partner drift away from you into the arms of someone else reeeally stings."
"So, basically entertaining the idea and keeping in contact with someone they might have a small/temporary crush on is a dealbreaker for me nowadays."- soapshirt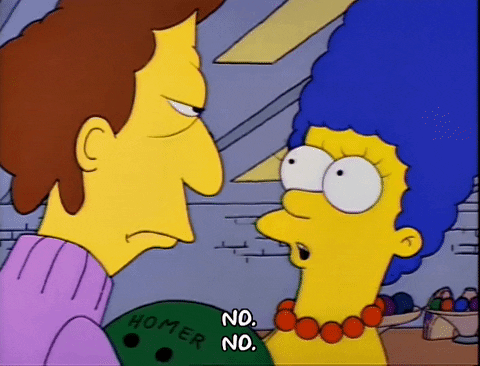 season 6 episode 3 GIF
Giphy
By definition, cheating is when you are doing something blatantly wrong, or deceitful.
Which sometimes could mean kissing someone who isn't your partner.
Unless they are aware and ok with it.
One thing I'm sure everyone can agree with: nothing is more unforgivable than forging ahead on a series without waiting for your significant other.
...definitely not speaking from experience...
History is shaped by mistakes. Some lead to monumental leaps forward in human understanding. Most do not. Of those in the second category, many are simply embarrassing, and result in a good bar story. Meanwhile, other have simply disastrous consequences. Below are 48 of the biggest mistakes that have been committed in history.
We get it adulting is hard.
But there are some things in life that don't require much beyond a high school education, yet so many people are clueless–particularly when it comes to matters of health and safety practices.
Curious to hear from baffled doctors and nurses about dealing with certain types of patients, Redditor babyhippo01 asked:

"Medical professionals of Reddit, have you ever had a patient so lacking in common sense you wondered how they made it this far. If so, what is your story?"
Reading Instructions
"There is a reason the instructions for prescription suppositories say 'unwrap and insert' and not just 'insert.'"
– Artisanal_AF
An Afterthought
"I'm a pharmacist. One evening shift I was working a relief shift (not my usual pharmacy). A man comes in looking distressed."
"Man: I had sexual relations with a woman I do not intend to pursue a long term relationship with. (Yes. He said it just like that)"
"Me: okay. I'm assuming there was an accident or it was unprotected. How long ago did it happen?"
"Man: last night, at 7pm on the couch. (Woah TMI, I just need to know approximate time to know if plan B will work o.o)"
"Me: we have this medication called Plan B, and since the incident happened within 72 hours-"
"Man: oh yes, I got that for her already yesterday right after we finished. We want to know if there is anything we can do to know if she is pregnant now."
"Me: unfortunately not. She'll have to wait 3 weeks or so to see if she gets her period, and if she doesn't then she can do a pregnancy test then. Theoretically you could do a blood test for faster results, but that would also not be until a couple of weeks, at least."
"Man: we're just really anxious because she really doesn't want to be pregnant. Is there anything that she can take to prevent the pregnancy? Any multivitamin? Minerals? Food?"
"Me: she's already taken it, which was the plan B. There are some other options but those are prescriptions. And no, there are no over-the-counter products she can take."
"Man: What about me? Is there anything I can take now to prevent the pregnancy? Any multivitamins or minerals?"
"Me:……………………………..No sir. There isn't anything you can take now."

– V_imaginary

​"Improper Specimen"
"73 here, former clinical microbiologist, LONG ago."
"Still, I found myself all over the clinical lab at times, not just infectious disease."
"So, one day, this 20-something guy (wife and mom in tow) walks in with a paper request for semen analysis, pre-computer era."
"Ok, not the most comfortable encounter, but I'm a professional and did this drill many times."
"He had not been briefed by the doc and had no idea how establishing infertility in males was done."
"Well, OK, a challenge, then."
"I took him aside and... using standard medical terminology told him how a diagnosis is made and what he needed to do to provide a specimen."
"He couldn't/wouldn't believe that I was asking him to masturbate into that container. Astonished!"
"Then he played dumb, as if the word was unfamiliar to him."
"We looped through the medical terms and procedure again, and I eventually resorted to every word I knew to describe the 'act.'"
"It was like a George Carlin bit!"
"A half hour later, he emerged from the toilet with two inches of urine in the cup. God Almighty."
"The report went back 'patient provided improper specimen.'"
– BrunoGerace

The following examples are relating to drinking problems.
The Giver Of Life

"Paramedic. Elderly woman complains that her mouth is dry and she felt a bit dizzy climbing the stairs earlier. Go through the whole rigamarole of getting a medical history, vitals, more detail on symptoms. Ask her what she's had to drink today."
"A cup of tea, ten hours ago."
"Any water? No."
"Guess what fixed it within five minutes."
– SpatchcockMcGuffin
Java Junkie
"Physical Therapist - Had a patient with neck pain and spasms, also complained of anxiety and heart palpitations. Asked about caffeine intake and patient revealed drinking and average on 15-20 cups of coffee daily."
– jdotbrone

Oh, you're not ready for these stories.

Man At The Mower
"Had a buddy who was an EMT, he was called out to a location for a gunshot wound."
"Apparently what happened is a father was mowing his lawn when he accidentally touched part of the mower near the engine and burned his hand. He got mad at the lawnmower, pulled out his pistol, and shot it. The bullet ricocheted and hit his son in the leg."
– Kretuhtuh
Immaculate Misconception
"Not me but my mother would pick up shifts as a nurse sometimes in Labour and Delivery and she had met a handful of women who didn't know the baby was going to be coming out of their vaginas. Like no clue. My mom usually said something like 'how you got it in is how it's coming out honey'. This was the late 90 early 2000s."
– QuailPuzzled1286

One Small Detail
"Rural ER doc here: 35 year old female walks in with right sided jaw/neck swelling. 'I think it happened because I ate some meat yesterday that my body is reacting to' … 10 minutes later : 'oh yeah, and I accidentally swallowed a bee and it stung me in my mouth right before this happened. Sorry I forgot to mention that.'"
– ThomasToHandle

Parents might be blamed for their kids' intelligence levels.
Some teachers could be responsible for overlooking teaching the basics.
Or maybe it's the rural locale where they were born and raised having something to do with it.

Whatever the circumstances, it's confounding that anyone capable of communicating and thinking for themselves can be so oblivious.
When parents see their children grow aggressive and resort to hitting and throwing things, they often tell their children to "use their words".
While violence is never the answer, this advice might not always be the best advice, as sometimes words can hurt much harder than a punch or being hit in the head by a flying object.
Indeed, some people are still finding ways to recover from things people have said to them in the past.
Be it a demeaning insult or learning news they hoped they would never hear in their lives.
Redditor BlondCurvyDiva was curious to hear the most awful things people were ever told by another person, leading them to ask:
"What's the worst thing that's ever been said to you?"
Also, None Of Your Business!
"'Why did you stay with him?'"
"'Weren't you guys only dating for what, like a year and a half?'"
"Two years you mother f*cker and it was because I refused to leave the love of my life as he was dying rapidly of brain cancer."- Squeakymeeper13
Ugliness Comes From Within...
"I was at a bar to see a friend's band."
"Random woman walks over and tells me, 'People who look like you should stay home so the rest of us can have a nice time not having to look at you'."- ChrisNEPhilly
So Much For Love...
"The reason I want a divorce is because I don't want to spend the rest of my life taking care of someone who's handicapped"- Kervon37
The Truth Can Hurt So, So Much...
"'I'm sorry - there was nothing more we could do'."
"I was 27, the love of my life had died in my arms."- billdogg7246
Part Of Being A Parent Is Just Showing Up

"My dad left my family when I was a little girl."
"One day after years of unresolved feelings I talked to him on the phone as a teenager."
"'I just don't feel like you're my dad'."
"'We'll I don't feel like you're my daughter'."- callathanmodd
The Only Dreams That Matter Are Your Own

"When I was like 8 I was a huge dinosaur nerd."
"I remember saying I wanted to be a paleontologist, my mother promptly says 'honey I'm pretty sure all the dinosaurs will be discovered by then...' I was devastated."
"I think she thought she was looking out for me."
"Anyway now if a new dinosaur gets uncovered I send her a clipping in the mail (I make sure it's physical piece of paper so she knows I put work into it)."- twlvfngrs
"I'd say "forget about learning to draw, you will never be an artist anyway" said by both my mother and my younger bro, who are both pro artists who went to art school."
"Still gonna draw though. I'd do it even if it kills me."- RandomDude1801
You Only Stop Living When No One Remembers Your Name
"'You don't have a dad anymore'."
"Said by my mom when I asked how long he's going to spend in a hospital."
"I was 7."
"He died from a heart attack right before my eyes, and mom tried to resuscitate him for forty minutes while waiting for an ambulance to arrive."- NTaya
Not Everyone Is Meant To Be A Parent
"'If you get a girl pregnant, run'."
"Thanks for letting me know exactly how you felt about me 'dad'."
"I hope you've enjoyed the decades of no contact."- CleverName9999999999
News No One Wants To Hear
"'I'm sorry, she's gone'."
"Wife went to the hospital because she hadn't felt our daughter moving in her tummy for a couple hours."
"She calls and asks me to come to the birthing center immediately and I ask if I need to bring the overnight bag."
"She said 'no, just bring our son'."
"I knew then but couldn't believe it."
"Our daughter died from a true umbilical knot at 36.5 weeks and was delivered 2 days later stillborn."
"She was a perfectly healthy baby but was suffocated slowly by her own lifeline."- grievingdad2022
Some People...

"Was in a bad place mentally."
"Decided I am going to start jogging to help how I feel."
"Where I decided to go is a fairly main road."
"A car of young men decided to hang out the window and yell 'going to need to run faster fatty'."
"I have struggled with working out publicly ever since."
"Can't say my mental state is much better and that happened years ago now."- sirius917
Or, They Could Have Actually Helped Before...

"I had many 'friends' tell me I should have tried harder to get my husband into rehab after he died from alcoholism."
"Ya know yeah I just let it happen."- prpljeepgurl30
Probably Shouldn't Be Teaching Anywhere...

"In high school, one of my teachers told me 'you are the reason I hate coming to work and teaching here'."
"It was a challenge to stay focused after that."- unicycle-rider
Intimidation Is Not Encouragement
"My Gym teacher in 8th grade while I was running a relay race: 'you don't really try in anything do you'."
"I really was trying as hard as I can."
"F*ck that guy."- oboshoe
Most physical wounds or injuries can be treated and go away or diminish over time.
But when someone says something harmful to us or tells us something we never want to hear, it will linger in our memories for the rest of our life.