People Divulge Whether They Could Go Without Sex In A Relationship
Until we're in a situation, we'll never really know how we'll react.
I have been in this scenario, though.
Sex matters. And people rarely want to admit how much.
But sex isn't a lifetime guarantee.
It fades, as does love.
It's important to speak about it.
It can be a fixable situation.
A relationship without sex may not be the end of the world, but it's definitely a sign that something is off.
---
Redditor Deviant55 wanted to talk about physical intimacy in relationships, so they asked:
"How important is sex to you in a relationship? Could you be with someone you love even if sex was off the table indefinitely?"
I learned how much sex matters in my last relationship.
Once I wasn't interested, it kind of killed everything.
Forever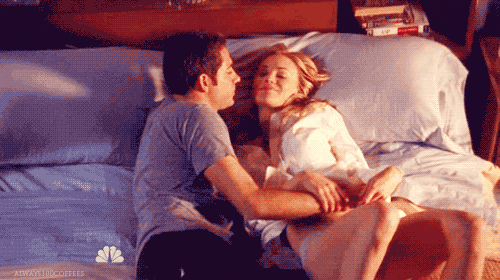 GIF by moodman
Giphy
"When my wife of 30+ years became too ill for sex to be even remotely interesting for her, I certainly did not end the relationship. I loved her and I took care of her until she died. No other course even occurred to me."
fvillion
Frustration
"When I met my wife we couldn't keep our hands off each other. This lasted a few years. I was in my mid-twenties when we married. She developed a chronic medical issue. I've gone twenty years being sexually frustrated. There are stages and phases to this."
"What I came to realize is that I love my wife. Yes, sex is important in our relationship. But I would rather have her in my life with no sex than have sex without her."
"The thing is, I love her. She can't help her situation. I can't help it. One deals with it. Marriage is more than sex. It is building a life and memories, raising a family, and loving each other regardless of the challenges life throws our way. But sex is very important. It helps keep the closeness and the emotional bond. But it isn't the only thing that does that."
QuietusNoctis
I Love Her
"It is complicated. I am in a near-sexless marriage. The wife needs antidepressants to function. And it kills her libido. So usually it is four to six times a year. My libido rages. And yeah, it sucks. I dream of more sex."
"But I love the chick. She loves me to the moon and back. I'm not willing to sacrifice her love so I can try dating again. Divorce rates these days? And I found a woman who more than tolerates me, she loves me. I'll stay. And not to be crude but yeah I masturbate. A lot. She doesn't begrudge me that. Occasionally she even encourages it."
"She went off her meds for a while. And man did we do it. But she was a mess. I need her healthy more than I need a shag. We travel together. We enjoy each other's company. We actually like each other. I could claim that it is hell, but I choose to see all of the good I am blessed with."
painthawg_goose
Heartless
"Quite important. But I think it depends on where you are in the relationship. I've been married for 10 years. I have kids. If my wife suddenly couldn't have sex with me for some reason -- illness or injury or something -- I'm not divorcing her over it. That's heartless."
"Now, if she just decided we weren't ever having sex again because she didn't feel like it, that'd be different. Or if I was just starting to date someone and they told me they'd never have sex, I probably just wouldn't keep pursuing the relationship. Plenty of people out there who will."
Arkhangelzk
Necessity
"It depends on the circumstances. I LOVE doing it with my man but I love his heart and soul more. If we had to stop having sex for medical reasons or something I'd definitely stay with him and stay faithful. If I was single, I think it's unlikely I'd start a new relationship knowing it would be sex free."
Fit_Technology8240
Heart and soul is just as necessary and hot and sweaty.
At least a lot of people recognize that.
Percentages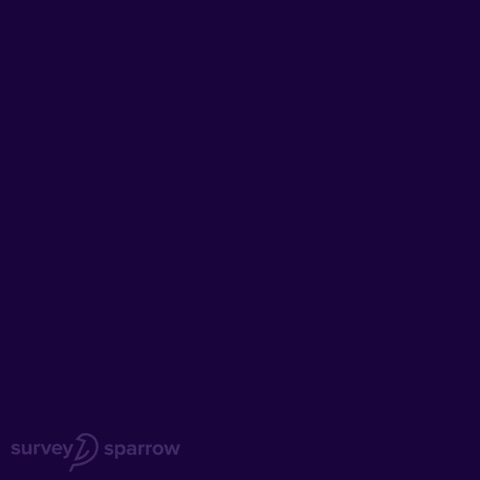 Giphy
"Sex life is 10% of a relationship when it's good and 90% of a relationship when it's bad."
jakovichontwitch
"The other way I've heard it put is that sex is like the bathroom in your house. It's not the only reason you bought the house, but if it's not working it's a big problem."
molten_dragon
Age Related
"50-year-old here married for 27 years. It's not important. It was important when we were younger but honestly, if sex wasn't possible I would still love my wife and really nothing about our day would really change."
​Kantforall
"I've been reading these comments and wishing that everyone's age was flared on their post because I sense that there are a lot of under-60-year-olds. I am older than my wife but she is starting menopause and I can see the writing on the wall. Not super thrilled but I love her completely and understand. The real intimacy is in how we still (and will always) want to sleep touching each other and waking up next to each other."
caffeinated-hijinx
Kiss Me
"I honestly considered this before. I absolutely adored this guy. It was like a child relationship; we'd kiss and cuddle and hold hands and things, but he wouldn't have sex with me, nor would he commit properly. Any time we came close to sex, he'd go soft or back off."
"I couldn't understand it, wondered if I could keep doing that. My sex drive was wild. Why kiss and the rest but not sex?"
"Then one day he told me he was in love with me and asked me out properly. I said yes there and then, had a wonderful day with him, but when I went home, I was left questioning if I could possibly live without sex. I decided that yeah, I loved him but it would be tough."
"We had sex the next day. So yes, I think I probably could."
Adventurous_Train_48
Touchy/affectionate...
"It's very important. I'm a very affectionate and physical person and touch/caresses and anything physical is one of my love languages. I couldn't function with someone who is the opposite of me or who's uncomfortable with how I am. I already was in a relationship with someone who wasn't that touchy/affectionate and it created frustration for both of us."
Borboleta77
Don't Look at Me
"I am in a sexless relationship. He has erectile dysfunction and I really don't like sex in general. I'm really uncomfortable naked or even vulnerable. I'm shy around him despite the relationship being 10 years nearly, I'm even shy around my family and friends. Everything about sex makes me feel so embarrassed, and I feel nothing but negative feelings when I used to be sexually active. Not through choice of partner, I just hate that sort of attention."
NucularOrchid
Definitive!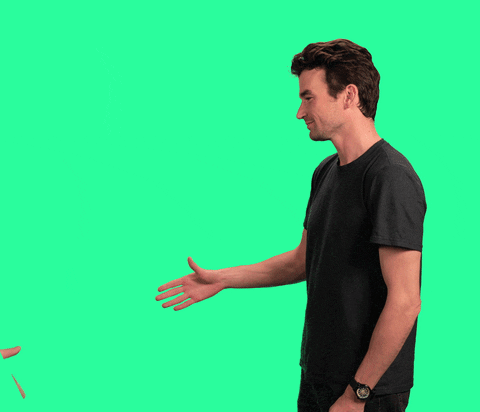 Shake Handshake GIF by Originals
Giphy
"10/10. Sexual incompatibility is a deal breaker!"
oeeiae

Sex is important but not everything.
Until it is everything if it becomes an issue.
Good luck couples. Open and honest communication is key.
Reddit user hamsterdumbster asked: 'What screams "single male lives here"?'
Whether we realize it or not, we have certain "tells" that will signal to other people what life is like at home, whether we're hard workers or parents or travelers.
Even single men, despite their age, have certain characteristics that can be spotted from a mile away.
Curious, Redditor hamsterdumpster asked:
"What screams 'single male lives here'?"
Questionable Decor
"Anything but a curtain acting as a curtain."
- Some-Nice-Basil
Minimalist By Nature
"When I first heard the description of a minimalist I was confused because as a single male, I had been living like that for years..."
- jnd_photography
A Glimpse into the Bathroom
"Three empty bottles of head and shoulders still in the shower, prob another bottle half full with tons of excess shampoo dried all around the outside."
"A small pile of leftover Irish spring soap bars maybe we can smash 'em together and make a full bar one day."
- Omnivore_Omri_23
Very Elaborate
"There's just a mattress on the floor in the bedroom."
- gambito705
Bottle Collections
"Empty liquor bottles lined up as decor."
- miranda_alexis
No Place for the Garbage
"There's no trash can in the bathroom."
- Iilsmokey
Key Characteristics
"Empty fridge except for a random beer and leftovers. White plastic chair. Everything black...black couch, black picture frames, black desk. Etc."
- elvishranger
Central TV
"A really big single-seat recliner in front of a massive TV with game consoles under it. Not that there's anything wrong with gaming, but there's a certain level of being committed to staying single when you have just one chair in your loungeroom, lol (laughing out loud)."
- Totallycasual
Shaving Day
"Stubble in the sink."
- Ok_Wave_7358
"And behind the sink faucets."
- Urrrsagrrl
National Pride
"A random flag hanging on the living room wall."
- bucktop
New Standard in Bedding Sets
"Using tee shirts as pillowcases. Lol (laughing out loud)."
- Ok-Mood9454
"Can confirm, have done this. They're about the same size and sometimes I can't (be bothered to) find a pillowcase."
- whyamionfireagain
Stereotypical Decor
"According to 90's romcom/sitcoms: Lava lamp and a beanbag chair."
- sorentomaxx
"Can confirm: I love lava lamps."
- ithinkoutloudtoo
External Closet
"Speaking from experience. I got tired of having a floordrobe so I got an absolutely giant clothes drying rack where all of my clean clothes go."
- Bribase
"'This pile is clean, that pile is dirty.'"
- GSturges
"'...That pile is dirty but wearable.'"
- wageslave645
The Single Man Starter Pack
"Bare white walls or a s**tty poster on them... A large TV with no furniture other than a futon serving double duty as a bed... Beer everywhere, even on the ceiling."
- Barmacist
Enough Said
"All of the pizza boxes."
- somedream
"I called it the leaning tower of pizza."
- TheMohawkMan
While there's nothing wrong with being single, a guy should be mindful of what he keeps in his home, how he behaves, and even how his clothes appear, if he for some reason doesn't want to disclose to others that he's single or living alone.
Drag icon RuPaul endorses love but insists on loving yourself first.
Otherwise, "how the hell you gonna love somebody else?"
It's true. It's an age-old adage suggesting that you have to genuinely love yourself first in order to have healthy relationships with others and have a much happier life in general.
But sometimes, it's not about you.

Unfortunately, some people take the concept too far and are convinced the world revolves around them and that they are the key player in the drama of life.

Curious to explore this psychological perspective, one Redditor asked:

"What is the worst case of 'main character syndrome' you've ever encountered?"
Some people just get past themselves. Observe, exhibit A, B & C.
Odd Punishment
"An acquaintance of the family. She had a birth defect in her legs that made walking somewhat difficult. Not impossible at all. Just not something she could do a lot of."
"She had the ability to walk and climb stairs. I've seen her do both. She was awkward at it, but she could do it."
"I mention this because, apparently, at a niece's graduation she decided that her niece needed to help her to her seat. As in the niece was supposed to leave the ceremony part way through, come down off the stage in her robes, and escort this woman to her seat before going back."
"Well, as you might imagine, the school didn't seem willing to accommodate this. So other family members offered to help her. But, as it wasn't the attention grabbing stunt she wanted, she decided that the best way to punish her family was to seat herself. By flopping down in the floor and moaning and groaning as she crawled on all fours. As I understand it, her family was running along beside her and trying to help her up but she ignored them. Just did a belly crawl up the stairs and made a big show of it."
– semiloki

Neglectful Dad
"The husband of a friend of my told her he didn't really care for interacting with their two twin boys, and would just wait for them to grow older and would be able to talk about his pretty specific interests."
"They're no longer together."
– Smellmyupperlip

Playing The Victim
"I was briefly friends with a woman who could do no wrong. She was the victim 24/7 and everyone was out to get her. She saw other people as means to an end and would say whatever she wanted about them, accuse them of horrible sh*t, 'repeat' things they supposedly said about you to your face (she made it up or heavily exaggerated every time), and just in general use people."
"She told me within the first two weeks of us knowing each other that she was telling everyone we were best friends. When she moved away, she forgot I existed."
– an_ineffable_plan

Some people like to piggy back off of high-profile family members.
Famous By Association
"Local celebrities are pretty bad. Their spouses and families are even worse. The only time I've heard 'Do you know who I am?' in the wild was when the wife of the local weatherman was arguing with a clerk at the grocery store."
– Old_Army90

Papa Mayor
"When I was in high school (20+ years ago), I was on my school's speech and debate team. I frequently had to compete against the daughter of our city's mayor. We went to different schools but competed in the same event, so I frequently had rounds with her."
"I swear, every conversation with her was 'My daddy, the mayor, said that...', 'My daddy, the mayor, is going to...', 'My daddy, the mayor, believes...'"
"She could not mention her father without mentioning that he was the mayor."
"One day, I was tired of her bullsh*t. While we waited for the judge to arrive and our round to start, she started in with 'My daddy, the mayor,...' again."
"'Who is your dad?,' I asked."
"'Ummm...he's the mayor,' she said."
"What's his name?"
"[NAME]. You know, the MAYOR!"
"Huh...never heard of him. He must not be that famous."
"I'd thought her head was going to explode. Good times."
– Faustus_Fan

Scandalous
"Went to high school with the mayor's daughter too. She acted similarly. My dad this and my dad that. Our senior year it came out that both of her parents abused public office and committed fraud. Last I remember her mom had to serve her sentence out in weekends and her dad went to jail for a bit too. She was pretty quiet after that."
– mascarrowette

No Match For The Waiter
"I heard a 'Do you know who I am?' from a middling local DJ a while back. Without missing a beat, the tired af waiter responded something like 'You're an NPC in my story.' While Mr. High Horse blue-screened hard at that response, the waiter simply turned away and walked over to take a different table's order."
– TravisVZ

Some people are just so desperate for validation.
An Ex-Wife's List Of Claims
"My ex-wife. I could write a damn novel about her. Some highlights:"
"Dropping out of college repeatedly. Then claiming to be educated in psychology because she watches YouTube. Her major was geology."
"Thinking businesses should be proud to serve her."
"Claiming to be a filmmaker. She made a costume for 1 very bad horror movie. But she was an industry insider because she once dated a director."
"Claims she 'saved' Ryan Seacrest's career because she once insulted him in a bar."
"Throwing a tantrum at any wedding/graduation/ birthday. Including her own. Side note. Our birthdays were days apart. I didn't get to celebrate mine until I divorced her."
"This is getting long but one more. Her favorite saying. 'Put me in charge of the world, I'll fix some sh*t.' Don't you dare ask her to elaborate."
"ETA: it's been 13 hours since I posted this and I'm blown away by the support and validation. Thank you, kind reddit strangers. Y'all are awesome."
"So, the story of Ryan Seacrest. This supposedly happened before I met her. So this is a retelling of a retelling. It was decades ago when he was hosting American Idol. She ran into him in a bar in Hollywood and proceeded to tear him apart for his style (her words). Saying he needs to grow up and act his age. Evidently, he got pissed and avoided her. Then, 6-12 months later, he's hosting E entertainment wearing a 'respectable' suit. She takes credit for shaming him into 'growing up' and dressing appropriately for his age. Never mind that he landed a new gig that required a different image. In her mind, she influenced his image that landed him his contract. So she saved his career because a moderately attractive blond shamed him into changing. I wish I was making this up."
– AgingLeatherneck
Upstaging The Bride And Groom
"My MIL and SIL who cried and HOWLED during our wedding ceremony acting like it was a funeral."
– Angry_Custurd

Exploiting A Photo Opp Moment
"About a year ago. Trying to board a flight and a couple held us up so that Main Character could get a series of photos in a series of poses standing at the top of the boarding stairs like some 1960s JetSet starlet in St Tropez."
"This was not First Class transcontinental glamour flight, this was a 4 hour Budget Ryanair flight from the Canaries to the UK."
"After being forced into the plane by the cabin staff who kept standing in the shot trying to get the plane boarded (Ryanair do not mess around with their fast turnaround) and also by angry people trying to squeeze past boyfriend/cameraman and getting in the shot. She then proceeded to stand in the aisle during taxi for take off just after the safety brief to get more photos. After threats of returning to the terminal and being put off the flight she sat down."
"Nothing says a classy instagram model like the Ryanair colour scheme."

– Magnus_40
Look, we all have our insecurities.
It's one thing to behave in a way that will disguise our vulnerabilities to make us appear confident.
But it's another thing to act out in spite of them and make ourselves look like self-serving misanthropes.

Thoreau may have said that "Wealth is the ability to fully experience life", but what he should have added is that it is also the ability to fully experience the crazy. From mind-blowing bridezillas to caviar-eating kids, these shocking Reddit stories reveal how the ultra rich really are different from the rest of us. And not in a good way.
When horrible bosses cross the line, they leave their employees no other choice but to get even.
These Redditors tell their stories of times when work became so frustrating, they couldn't help but enact vengeance on the other people in the company. In some cases, the revenge was tame; in others, things got messy.