People Divulge Whether They Could Go Without Sex In A Relationship
Until we're in a situation, we'll never really know how we'll react.
I have been in this scenario, though.
Sex matters. And people rarely want to admit how much.
But sex isn't a lifetime guarantee.
It fades, as does love.
It's important to speak about it.
It can be a fixable situation.
A relationship without sex may not be the end of the world, but it's definitely a sign that something is off.
---
Redditor Deviant55 wanted to talk about physical intimacy in relationships, so they asked:
"How important is sex to you in a relationship? Could you be with someone you love even if sex was off the table indefinitely?"
I learned how much sex matters in my last relationship.
Once I wasn't interested, it kind of killed everything.
Forever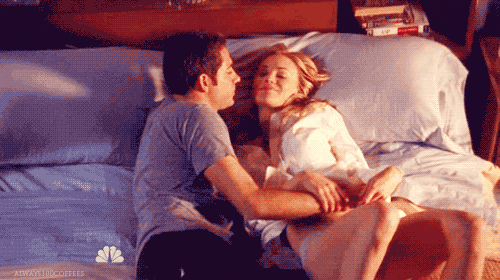 GIF by moodman
Giphy
"When my wife of 30+ years became too ill for sex to be even remotely interesting for her, I certainly did not end the relationship. I loved her and I took care of her until she died. No other course even occurred to me."
fvillion
Frustration
"When I met my wife we couldn't keep our hands off each other. This lasted a few years. I was in my mid-twenties when we married. She developed a chronic medical issue. I've gone twenty years being sexually frustrated. There are stages and phases to this."
"What I came to realize is that I love my wife. Yes, sex is important in our relationship. But I would rather have her in my life with no sex than have sex without her."
"The thing is, I love her. She can't help her situation. I can't help it. One deals with it. Marriage is more than sex. It is building a life and memories, raising a family, and loving each other regardless of the challenges life throws our way. But sex is very important. It helps keep the closeness and the emotional bond. But it isn't the only thing that does that."
QuietusNoctis
I Love Her
"It is complicated. I am in a near-sexless marriage. The wife needs antidepressants to function. And it kills her libido. So usually it is four to six times a year. My libido rages. And yeah, it sucks. I dream of more sex."
"But I love the chick. She loves me to the moon and back. I'm not willing to sacrifice her love so I can try dating again. Divorce rates these days? And I found a woman who more than tolerates me, she loves me. I'll stay. And not to be crude but yeah I masturbate. A lot. She doesn't begrudge me that. Occasionally she even encourages it."
"She went off her meds for a while. And man did we do it. But she was a mess. I need her healthy more than I need a shag. We travel together. We enjoy each other's company. We actually like each other. I could claim that it is hell, but I choose to see all of the good I am blessed with."
painthawg_goose
Heartless
"Quite important. But I think it depends on where you are in the relationship. I've been married for 10 years. I have kids. If my wife suddenly couldn't have sex with me for some reason -- illness or injury or something -- I'm not divorcing her over it. That's heartless."
"Now, if she just decided we weren't ever having sex again because she didn't feel like it, that'd be different. Or if I was just starting to date someone and they told me they'd never have sex, I probably just wouldn't keep pursuing the relationship. Plenty of people out there who will."
Arkhangelzk
Necessity
"It depends on the circumstances. I LOVE doing it with my man but I love his heart and soul more. If we had to stop having sex for medical reasons or something I'd definitely stay with him and stay faithful. If I was single, I think it's unlikely I'd start a new relationship knowing it would be sex free."
Fit_Technology8240
Heart and soul is just as necessary and hot and sweaty.
At least a lot of people recognize that.
Percentages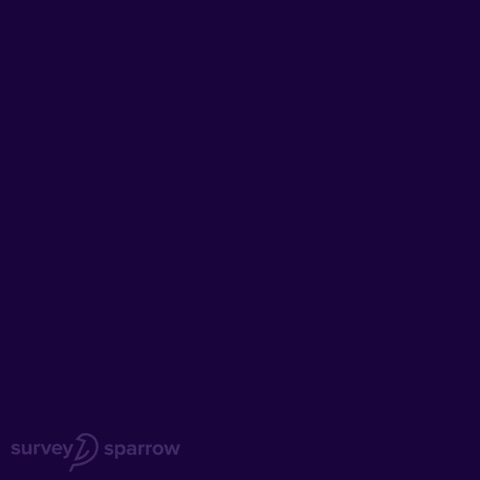 Giphy
"Sex life is 10% of a relationship when it's good and 90% of a relationship when it's bad."
jakovichontwitch
"The other way I've heard it put is that sex is like the bathroom in your house. It's not the only reason you bought the house, but if it's not working it's a big problem."
molten_dragon
Age Related
"50-year-old here married for 27 years. It's not important. It was important when we were younger but honestly, if sex wasn't possible I would still love my wife and really nothing about our day would really change."
​Kantforall
"I've been reading these comments and wishing that everyone's age was flared on their post because I sense that there are a lot of under-60-year-olds. I am older than my wife but she is starting menopause and I can see the writing on the wall. Not super thrilled but I love her completely and understand. The real intimacy is in how we still (and will always) want to sleep touching each other and waking up next to each other."
caffeinated-hijinx
Kiss Me
"I honestly considered this before. I absolutely adored this guy. It was like a child relationship; we'd kiss and cuddle and hold hands and things, but he wouldn't have sex with me, nor would he commit properly. Any time we came close to sex, he'd go soft or back off."
"I couldn't understand it, wondered if I could keep doing that. My sex drive was wild. Why kiss and the rest but not sex?"
"Then one day he told me he was in love with me and asked me out properly. I said yes there and then, had a wonderful day with him, but when I went home, I was left questioning if I could possibly live without sex. I decided that yeah, I loved him but it would be tough."
"We had sex the next day. So yes, I think I probably could."
Adventurous_Train_48
Touchy/affectionate...
"It's very important. I'm a very affectionate and physical person and touch/caresses and anything physical is one of my love languages. I couldn't function with someone who is the opposite of me or who's uncomfortable with how I am. I already was in a relationship with someone who wasn't that touchy/affectionate and it created frustration for both of us."
Borboleta77
Don't Look at Me
"I am in a sexless relationship. He has erectile dysfunction and I really don't like sex in general. I'm really uncomfortable naked or even vulnerable. I'm shy around him despite the relationship being 10 years nearly, I'm even shy around my family and friends. Everything about sex makes me feel so embarrassed, and I feel nothing but negative feelings when I used to be sexually active. Not through choice of partner, I just hate that sort of attention."
NucularOrchid
Definitive!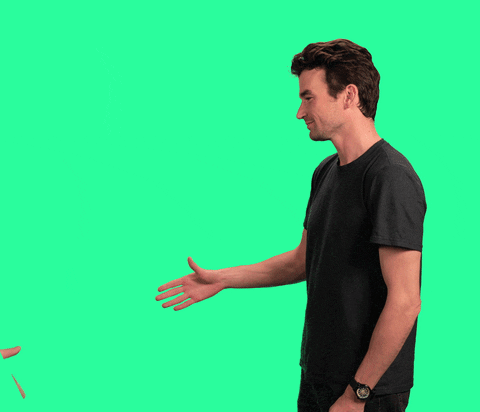 Shake Handshake GIF by Originals
Giphy
"10/10. Sexual incompatibility is a deal breaker!"
oeeiae

Sex is important but not everything.
Until it is everything if it becomes an issue.
Good luck couples. Open and honest communication is key.
"Reddit user JasperMidnight asked: 'What is the stupidest thing you've heard someone say that they were 100% serious about?'"
People say the craziest things.
Sometimes I stand in silence, my jaw on the floor, after I hear a person speak.
I hate to call anyone dumb, but let's get real.
Redditor JasperMidnight wanted to hear all the things we've heard that left us in shock, so they asked:
"What is the stupidest thing you've heard someone say that they were 100% serious about?"
Sometimes I want to faint when I hear people speak.
Leo Lives! Then Dies!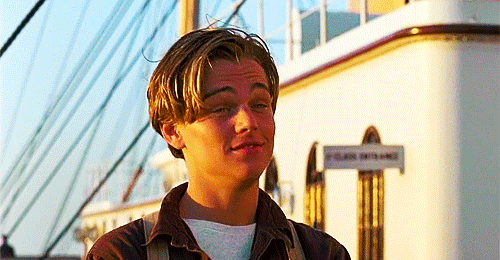 Leonardo Dicaprio Ok GIF
Giphy
"English teacher here. Once, while showing my class the Leonardo DiCaprio version of 'Romeo and Juliet,' I had a student staring at the screen in utter confusion for half the movie before she said, 'How can he be in this movie? He died on the Titanic.'"
BlakeMP
Turn Around
"At one of my first jobs as a graphic designer, a client called me into his office and pulled up a photo he took. He then asked me if I could turn it around. No, not rotate it, but turn the viewpoint around. He wanted to see what was behind the camera when he originally took the photo. God, I have so many stories from that job."
HerNameIsRain
Change Direction
"A guy I work with said that a football referee runs over the distance of a marathon during a game. I pointed out that a football game was only 90 minutes long and that the marathon record was just over two hours so that would be impossible. He said it was possible, because a football referee 'changes direction a lot during a game, and it all adds up.'"
tommyhashbrown
Time Zones
"Someone I know argued with me that I do not live anywhere near Canada. He got pretty nasty about it too."
"When I showed him proof he said 'Well I only know Texas.'"
"I live right outside of Detroit, Michigan. Closer to Canada than I am to any other state."
"I have also had a few people argue with me that I do not live in the Eastern time zone. I guess they know better than someone who actually lives here."
msspider66
BRO!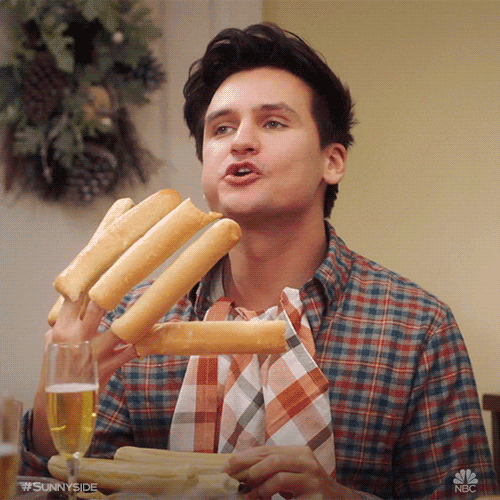 Nbc GIF by Sunnyside
Giphy
"'Yeah bro, it says carbonated because they removed the carbs' while standing in line at a drugstore. Best eavesdrop of my life."
sigmaswan35
Carbs aren't the issue we make them out to be.
They are our friends.
Back then...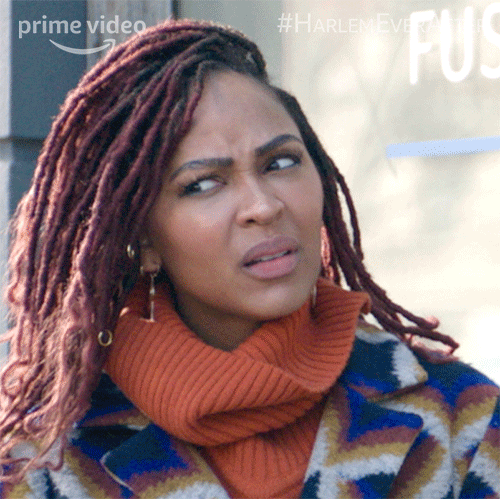 No Way Wtf GIF by Harlem
Giphy
"I was on a date at an art museum. The painting tag said who it was made by the title and made Circe 1600 and she said 'Do you think the earth was even around back then? You just never really know.'"
hi_im_watson
Every Thanksgiving
"I was stationed in Germany in the late 80's-90's. Every Thanksgiving multiple dudes would be perplexed as to why the Germans didn't celebrate. A dude once told me he was excited to celebrate the 4th with the Germans and asked if they did fireworks. I love you my brothers, but some of you are dumb."
420stoner332
"When I was in Germany on a rotation they actually put on an incredible fireworks display for us. So did the Afghans (who used flares from their lil lookout thingies around the fob) when I was deployed. I was astonished and then extremely touched in both scenarios."
LavishnessFew7882
Really Real.
"When I was a kid (and on and off when I was older, until after it was decommissioned) my dad worked at a nuclear power plant. I was mentioning this to a college-aged coworker at one point (I think I was telling a story about taking your daughter to work day or something) and the coworker stops me. 'Wait, those are really real?'"
'I stopped talking, at a loss for words. I then had her repeat what she wanted to know. 'Nuclear power plants are actually real things? I thought they were made up for like The Simpsons.'"
​bestem
Thanks, Mr. Murphy
"In college, my teaching assistant in my dinosaur class insisted that roadrunners weren't real and laughed at me for suggesting it as an answer for a bird that runs fast. But the real dummy was me because I've seen one in real life and I still said oh ok."
natsugrayerza
"In grade 6 my class read a poem about ptarmigans where every word starting with 't' was changed to 'pt'. The teacher said that ptarmigans were made-up animals. I countered that they were a type of arctic bird, so he sent me to the school library to find evidence."
"I came back with an encyclopedia and turned to the entry for Ptarmigan and he read it out to the class and told everyone that teachers don't know everything and they should never be afraid to speak up. One of the best teachers I ever had - thanks, Mr. Murphy!"
TheMightyGoatMan
Multiplies...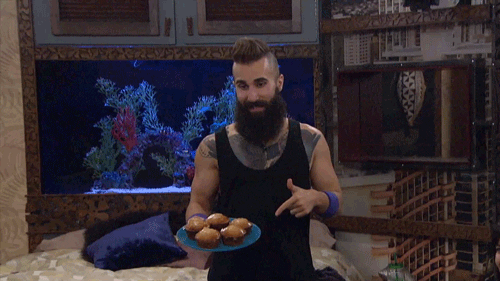 paul muffins GIF by Big Brother
Giphy
"'Blueberry muffins you buy premade don't have any blueberries in them. Blueberries cost too much. They dye bleeds blue because they have the same texture and use them.' He has 'explained' it to multiple people multiple times."
By0z
BAD
"Maybe too obscure but anyway I was the radiation safety office for our lab group many years ago and was telling one of our more truly brilliant (not being sarcastic) PhDs that his badge came up hot, meaning his technique was BAD and he was going to have to be retrained and he said, 'It doesn't affect me, I'm done having my children.' Like being careless with radioactive isotopes can only affect your gonads and not, IDK, give you f**king cancer."
feliciates
Some people really need to think harder before they speak.
This piece is proof.
Do you have any stories to add? let us know in the comment below.
A person who loudly mouths their opinion about a certain topic with so much confidence isn't always right.
They're usually lacking self-awareness.
Or they're just being obnoxious.
We know who these people are. They are the ones who think they can get their point across effectively simply by raising their voice because that'll register.
Umm, no.

Curious to hear about the humbling behavior, Redditor Generalmogar asked:

"'The loudest voice in the room is usually the dumbest' what an example of this you have seen?"
When wanting to be heard backfires.
Stranger In A Strange Land
"When someone thinks that shouting in English at a person who does not speak English will help them understand more. 🤦🏼♀️"
– Charlotte-Milf
Family Talk
"IMMEDIATELY thought of my partner's uncle when I read the post title. He speaks at 110% volume all the time and needs a diaper wrapped around his chin to catch all the sh*t he dribbles out."
– canisaureaux
Not The Brightest
"He who laughs last laughs best. But he may get a reputation for being a little slow on the uptake."

– jackneefus
"He who laughs last, obviously didn't get the joke."
– Excellent_Recipe240

People can be so unpleasant.
The Worst Kind Of Customer
"Anyone who has ever worked retail or a customer facing position will understand this. You as an employee have next to no power over anything apart from a bit of product knowledge to learning the basics of returns/exchanges. Any person who has worked in one of these positions can almost always count on at least once a week being faced with a colossal, screaming idiot who will fight tooth and nail over the most idiotic minutia when they are dead wrong. I don't know if it stems from a need to be correct (narcissism) or from just plain stupidity that they can never concede in a fight, but it is at least a weekly occurrence in retail."
"My most recent example was when my partner and I were in Muji, an Asian-themed home goods and clothing store. The ambience of these stores are super chill, with diffusers going, soft music, and so on. As we were coming in a woman was losing her mind on the cashier because a pair of socks scanned up at let's call it $10 when they should have been $8. Numbers are made up because this was a month or so ago. She is arguing impressively that these socks scanned up wrong and they should be free."
The cashier has the 'wut' look on her face and is calmly explaining, that no, she can get a refund for the difference. This lady was not having it, seemingly pulling what she believed was the ultimate trump card, she shouted 'well other stores have policies where they give you the wrong scanned item for free!'. The cashier again, without a breaking a sweat said 'well, that isn't our policy. I can either refund you the difference, refund you the whole thing, or you keep it as it is.' This loop went on for much longer than it had to before the angry customer relented, visibly disturbed that this made-up policy did not exist at Muji.I will add that she was talking/yelling so that the entire store could hear, of course, instead of calmy discussing the issue and taking the solution like a normal adult."
– MADEUPDINOSAURFACTS
​Unsatisfied Constituent
"You know the weirdos that show up at town hall meetings? Those voices."
– Leeser
"There's a sign at Ramsett Park that says, 'Do not drink the sprinkler water,' so I made sun tea with it and now I have an infection."
– I_might_be_weasel
Losing arguments is not an option.
Default Noise Level
"My ex-husband. We couldn't discuss anything."
"His answer to every problem was just to scream over me until he got his way."
– Bebe_Bleau
Loudest Side Of The Family
"On my father's side of the family, it's somehow common practice that the one who speaks loudest has the right to speak. Was much worse with my aunt, now that her and my dad aren't talking anymore it's less people. But i still don't always get to chip in on conversations with everyone, i can talk loudly but not as loud as my dad or my grandpa. When my aunt and her husband were there, i had even less of a chance to speak. Plus It's incredibly tiring and just annoyingly loud when everyone tries to be louder than the others and talks over each other... Now i catch myself not saying anything even when I could because I'm so used to just not speaking when everyone is there."
– mycrazyblackcat

The Internet Can Be A Loud Place
"Finding out everyone on the internet is suddenly an expert in the operation, design, and recovery of deep submergence vehicles has certainly been an eye-opener."
– ExpectedBehaviour

I was driving a vanpool late at night after work and after dropping my co-workers off, I pulled into a gas station to avoid doing filling up the tank the next morning.
I just went straight to the available pump, but apparently, there was another vehicle waiting for the pump I pulled up next to.
The driver exited from her vehicle, totally irate, and started yelling at me but very slowly and over-enunciating the words, "This was supposed to be mine. I was here first!" I'm Japanese American, but I guess I looked like a foreigner to her.
First of all, I had no idea I cut in front of her at a not-so-busy gas station at 1:30 a.m., and I was too exhausted for a confrontation.

So I played the part and spoke back to her in fluent Japanese, mouthing off about what I had for lunch or something because it didn't matter.
She stormed off and muttered an ethnic slur.
In retrospect, I don't know why I didn't explain to her that I wasn't aware she was waiting for the pump. I just wanted to get home.

Thanks and goodnight.

Be it an old familiar, or a new establishment that has been the talk of the town, restaurant diners are always faced with a challenge once they are handed a menu.
Do they stick with what they know, and order the burger and fries or spaghetti and meatballs, which are both difficult to screw up?
Or do they get a little adventurous, and try the restaurant's specialité, even if it's something they've never tried before in their lives?
Generally speaking, it tends to be on a case-by-case basis based on the restaurant they are dining in.
Of course, some people have such an aversion to certain ingredients or dishes, that no matter the location, they will never order it.
Redditor DGex was eager to hear the things people absolutely refused to order in any restaurant, leading them to ask:
"Reddit. What will you never order at a restaurant?"
Not What, But When...
"I'll never order 10 minutes before closing."- bearstrugglethunder
Speaking From Experience
"Ice in my drink."
"After decades in the industry, I've only ever seen one change the ice machine filters and clean the bin regularly."-Anna_Namoose
"I have almost twenty years of experience managing bars and restaurants."
"What do you think I won't get? "
"Stylish or not?"
"Ice."
"In everything."

"I can assure you that I have saw far more appalling ice machines in back of houses than immaculate ones."- Tricky_Routine138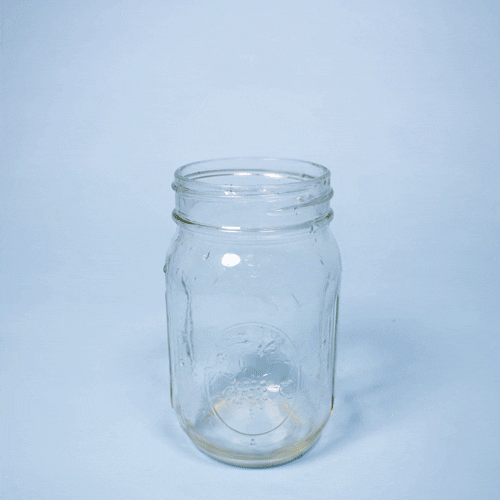 ice waiting GIF by tarninabarn
Giphy
Stay Consistent
"Anything outside of what their core business is."
"Not ordering fish at a steakhouse, a burger at a Mexican restaurant etc."- KinkyPTDoc
Why Pay For What You Can Make Yourself?
"Quesadilla."
"I'm not paying for tortillas and cheese."
"I always have that sh*t at home."- DGex
"Pasta."
"I can make it at home, I'm a decent cook and can make most pasta dishes at home."
'I eat out to have foods I can't make."
'I'm usually disappointed when I do order it."- bensmom2020
"Tuna fish sandwich."- Limp-Persimmon-5729
"A grilled cheese sandwich."
"There's just no way a restaurant can elevate it to make it worth the cost."- manderifffic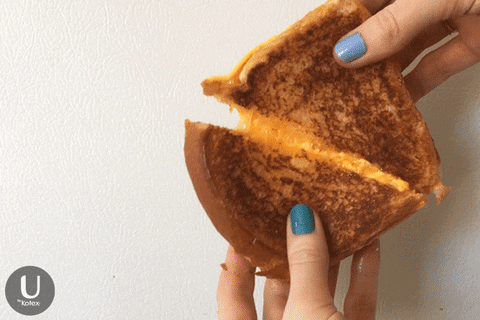 Hungry Grilled Cheese GIF by U by Kotex Brand
Giphy
Casear, Cobb, Waldorf...NOPE!
"Salad."
"It's so cheap to buy the ingredients and most restaurant salad comes from a bag."
"It's just dumb in 85% of the cases."- humancalculus
"$17+ salad."- Monowakari
Split It, Maybe?
"Oh, I've got a good one."
"Do not order the lasagna if you visit Brio Tucsan Grille."
"It's not awful, fantastic, or extraordinary; it's just normal."
"But why, you say, would you advise against eating a typical meal?"

"Considering that it contained 5200 calories. calories for two days."
"When I removed empty dishes from the table in front of guests, I would shudder."- KeyPersimmon445
If You Can't See The Sea, Maybe Avoid Seafood...
"In a location not known for its seafood, lobster."
"Where are they going to get lobster, anyway?"- WillingnessInner9666
"Rocky Mountain Oysters."- Rollin_Soul_O
Eight Is A Few Too Many Legs...

"Anything cephalopod."- FarewellMyQueen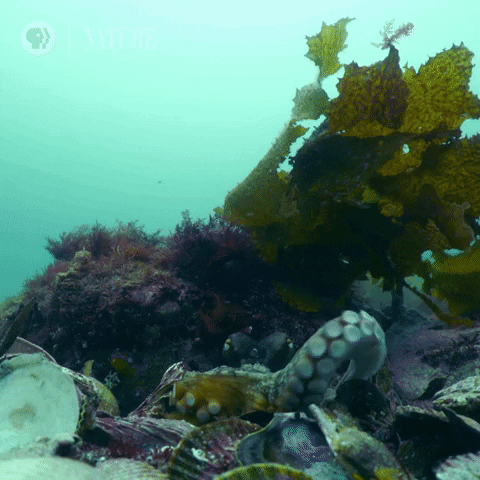 Pbs Nature Sea GIF by Nature on PBS
Giphy
Unless They Pick The Leaves Themselves...
"Tea."
'Compared to how much it costs to make at home, it's stupidly overpriced at restaurants."- Pure_Block_5309
There's nothing wrong with being a picky eater.
That being said, it's always worth trying something new before deciding you don't like it.
Even if no one should blame you for refusing to order sushi at a pizza counter.
"Never dip your pen in the company ink."
An age-old cautionary saying urging people not to get romantically entangled with their coworkers.
Doing so used to be illegal at many companies, whereas now it's grown to become a bit more commonplace, and often results in some cases of wedded bliss and happily ever afters (as demonstrated by The Office's Jim and Pam.)
Of course, when entering a relationship with a coworker, be it a one night stand or a committed, multi-year relationship, there is always the risk that it might not end well, resulting in your being forced to see your ex every day at the office (Bridget Jones anyone?)
Redditor Headbobby was eager to hear from people who became involved with their coworkers, specifically the aftermath, leading them to ask:
"People who slept with a coworker, what happened after?"
Well, That's A Success?
"We became friends and she donated a kidney to me lol."- Headbobby
As If Nothing Had Changed...
"Got married 2 years later."
"'Co-worker' can mean different things and different circumstances, for instance:"
"Our company had 130,000 employees world-wide."
"Our group was housed in a building with 1,000 employees."
"We were not in each other's chain of command."
"It could have been somewhat awkward if it did not work out, but not awful."
"It did work out."

"Later on, saved money by carpooling!"- SyntheticOne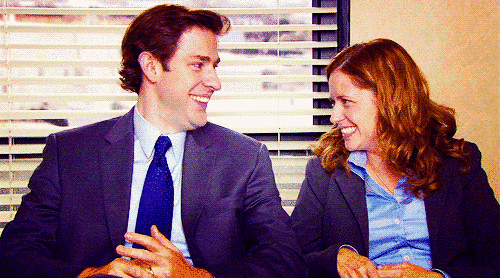 The Office Laughing GIF by NBC
Giphy
Just Couldn't Fight The Chemistry
"We were both working as actors in a small film, cast as romantic leads."
"She noticed I got tense when we had to kiss... and suggested we go on a date to practice kissing."
"We played mini-golf and practiced kissing."
"Then we continued practicing in her car in the parking lot after the mini-golf place closed until a cop came to investigate."
"Then we got a hotel room and practiced other stuff."
'I guess I'm a slow learner because she's still giving me remedial lessons."- Jake_Science
Nothing Personal, One Hopes..
"She had to fire me."
"Poor performance."- bilvester
Consider Long Term Goals First
"Fun."
"Highly recommend if you have a job."
"Do not recommend if you have a career."- bluegiant85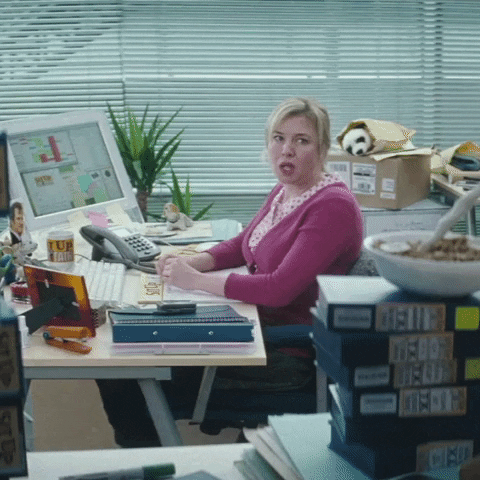 Renee Zellweger Office GIF by Working Title
Giphy
On To Bigger And Better Things
"Dated discreetly and after four years we got engaged."
"We then both told our supervisors we were leaving in the summer."
"At our last meeting as they were doing their good bye lunch for both of us with about 30 coworkers, they had us say a few words."
"I went first and said I was moving to a new city."
"Then it was my fiancés turn and she said she was also moving to that city, with me, because we're engaged."
"It was glorious."
"We are happily married for 13 years and have an awesome daughter."
"Life is goooood."- lmc227
Jealous Much?

"I had a supervisor that I really hit it off with and had great chemistry."
"As soon as they found out we were dating, she got fired and immediately found a better job."
"We've been married for almost 13 years now."
"I feel I should clarify a little bit while still keeping the details as vague as possible because quite a few people worked there."
"She was my boss in the sense that if she told me something needed taken care of, I was expected to take care of it."
"She didn't actually have the power to fire me if our relationship went south, but she probably could have gotten me fired if she had been that type of person."
"We worked there for two years before anything remotely physical happened."
"Our lunch breaks lined up."
"After a few conversations, we became friendly and started spending most of that hour shooting the sh*t with each other."
"I was crushing on her hard, but didn't think she'd be interested in dating one of the janitors, so I didn't say anything in an effort not to make things weird at work."
"One day I let it slip to one of the other janitors that I had a crush on her."
"He thought it would be hilarious to immediately go and tell her what I said."
"The next day, she asked me if I had really said that."
"I was really embarrassed but admitted that I had said it."
"She basically told me she was feeling the same way and gave me her number."
"11 months later, we were married."
"There were two guys in upper management that had asked her out and been rejected."

"Their egos obviously took a hit when they found out she chose me."
"She was fired after being blamed for someone else's mistake."
"Then they refused to show the proof that she was the one responsible."
"It was bullsh*t, but it only took her two weeks to find a job that paid a lot more."
"Once they did that to her, I immediately became a terrible employee and openly talked sh*t about everyone in management until they really had no choice but to fire me."- Imahorrible_person
Nothing Lost, Nothing Gained
"We did it a couple of times then both went on with our lives."
"It was just something we both wanted to do temporarily."
"Neither one of us wanted it to be serious or long-term, and so it wasn't."- Listening_Heads
No Regrets Whatsoever
"We moved in together, got engaged, bought a house and had a baby."
"Don't let a job get in the way of your life."- AllSonicGames
Who'd Have Guessed...
"I slept with my boss back in 93."
"She instigated it."
"She's sitting beside me."
"30 years later and two adult kids."
"Worked out!"
"I should add we did NOT care for each other at first. It was definitely not a case of 'will they, won't they' but more of a 'will he quit or won't he?'"
"Funny how life works."- Uncle_Bug_Music
Proceed With Caution
"Fun while it lasted, but very awkward after."- BrianH-84
Love cannot, and should not be denied, even if it is a coworker.
Anyone looking for a one and done, however, might want to look beyond the walls of your office.
Unless you like constantly being reminded of your past mistakes.