People Divulge Whether They Could Go Without Sex In A Relationship
Until we're in a situation, we'll never really know how we'll react.
I have been in this scenario, though.
Sex matters. And people rarely want to admit how much.
But sex isn't a lifetime guarantee.
It fades, as does love.
It's important to speak about it.
It can be a fixable situation.
A relationship without sex may not be the end of the world, but it's definitely a sign that something is off.
---
Redditor Deviant55 wanted to talk about physical intimacy in relationships, so they asked:
"How important is sex to you in a relationship? Could you be with someone you love even if sex was off the table indefinitely?"
I learned how much sex matters in my last relationship.
Once I wasn't interested, it kind of killed everything.
Forever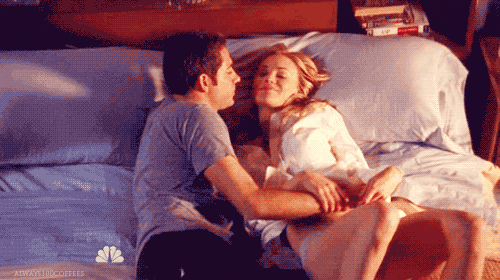 GIF by moodman
Giphy
"When my wife of 30+ years became too ill for sex to be even remotely interesting for her, I certainly did not end the relationship. I loved her and I took care of her until she died. No other course even occurred to me."
fvillion
Frustration
"When I met my wife we couldn't keep our hands off each other. This lasted a few years. I was in my mid-twenties when we married. She developed a chronic medical issue. I've gone twenty years being sexually frustrated. There are stages and phases to this."
"What I came to realize is that I love my wife. Yes, sex is important in our relationship. But I would rather have her in my life with no sex than have sex without her."
"The thing is, I love her. She can't help her situation. I can't help it. One deals with it. Marriage is more than sex. It is building a life and memories, raising a family, and loving each other regardless of the challenges life throws our way. But sex is very important. It helps keep the closeness and the emotional bond. But it isn't the only thing that does that."
QuietusNoctis
I Love Her
"It is complicated. I am in a near-sexless marriage. The wife needs antidepressants to function. And it kills her libido. So usually it is four to six times a year. My libido rages. And yeah, it sucks. I dream of more sex."
"But I love the chick. She loves me to the moon and back. I'm not willing to sacrifice her love so I can try dating again. Divorce rates these days? And I found a woman who more than tolerates me, she loves me. I'll stay. And not to be crude but yeah I masturbate. A lot. She doesn't begrudge me that. Occasionally she even encourages it."
"She went off her meds for a while. And man did we do it. But she was a mess. I need her healthy more than I need a shag. We travel together. We enjoy each other's company. We actually like each other. I could claim that it is hell, but I choose to see all of the good I am blessed with."
painthawg_goose
Heartless
"Quite important. But I think it depends on where you are in the relationship. I've been married for 10 years. I have kids. If my wife suddenly couldn't have sex with me for some reason -- illness or injury or something -- I'm not divorcing her over it. That's heartless."
"Now, if she just decided we weren't ever having sex again because she didn't feel like it, that'd be different. Or if I was just starting to date someone and they told me they'd never have sex, I probably just wouldn't keep pursuing the relationship. Plenty of people out there who will."
Arkhangelzk
Necessity
"It depends on the circumstances. I LOVE doing it with my man but I love his heart and soul more. If we had to stop having sex for medical reasons or something I'd definitely stay with him and stay faithful. If I was single, I think it's unlikely I'd start a new relationship knowing it would be sex free."
Fit_Technology8240
Heart and soul is just as necessary and hot and sweaty.
At least a lot of people recognize that.
Percentages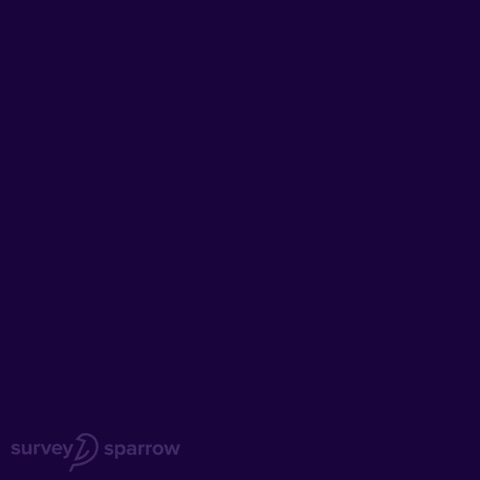 Giphy
"Sex life is 10% of a relationship when it's good and 90% of a relationship when it's bad."
jakovichontwitch
"The other way I've heard it put is that sex is like the bathroom in your house. It's not the only reason you bought the house, but if it's not working it's a big problem."
molten_dragon
Age Related
"50-year-old here married for 27 years. It's not important. It was important when we were younger but honestly, if sex wasn't possible I would still love my wife and really nothing about our day would really change."
​Kantforall
"I've been reading these comments and wishing that everyone's age was flared on their post because I sense that there are a lot of under-60-year-olds. I am older than my wife but she is starting menopause and I can see the writing on the wall. Not super thrilled but I love her completely and understand. The real intimacy is in how we still (and will always) want to sleep touching each other and waking up next to each other."
caffeinated-hijinx
Kiss Me
"I honestly considered this before. I absolutely adored this guy. It was like a child relationship; we'd kiss and cuddle and hold hands and things, but he wouldn't have sex with me, nor would he commit properly. Any time we came close to sex, he'd go soft or back off."
"I couldn't understand it, wondered if I could keep doing that. My sex drive was wild. Why kiss and the rest but not sex?"
"Then one day he told me he was in love with me and asked me out properly. I said yes there and then, had a wonderful day with him, but when I went home, I was left questioning if I could possibly live without sex. I decided that yeah, I loved him but it would be tough."
"We had sex the next day. So yes, I think I probably could."
Adventurous_Train_48
Touchy/affectionate...
"It's very important. I'm a very affectionate and physical person and touch/caresses and anything physical is one of my love languages. I couldn't function with someone who is the opposite of me or who's uncomfortable with how I am. I already was in a relationship with someone who wasn't that touchy/affectionate and it created frustration for both of us."
Borboleta77
Don't Look at Me
"I am in a sexless relationship. He has erectile dysfunction and I really don't like sex in general. I'm really uncomfortable naked or even vulnerable. I'm shy around him despite the relationship being 10 years nearly, I'm even shy around my family and friends. Everything about sex makes me feel so embarrassed, and I feel nothing but negative feelings when I used to be sexually active. Not through choice of partner, I just hate that sort of attention."
NucularOrchid
Definitive!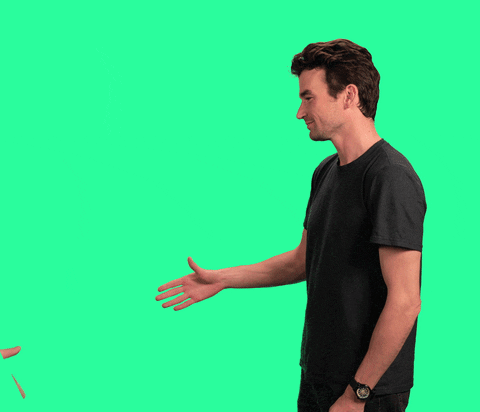 Shake Handshake GIF by Originals
Giphy
"10/10. Sexual incompatibility is a deal breaker!"
oeeiae

Sex is important but not everything.
Until it is everything if it becomes an issue.
Good luck couples. Open and honest communication is key.
"Reddit user Churbuddahbread asked: 'People of reddit who have been abducted by aliens. What's your story?'"
Are we alone as a species in this vast universe?
Could there be life on other planets?
These are questions we've all wondered about.
And truth be told, we probably always will.
Some say they know aliens exist because they've been with them.
They've been taken and interviewed.
Redditor Churbuddahbread wanted to hear from the people who believe they have lived through meeting other life forms, so they asked:
"People of Reddit who have been abducted by aliens. What's your story?"
I have no alien stories.
Apparently, they don't want me.
I don't want them either.
NO!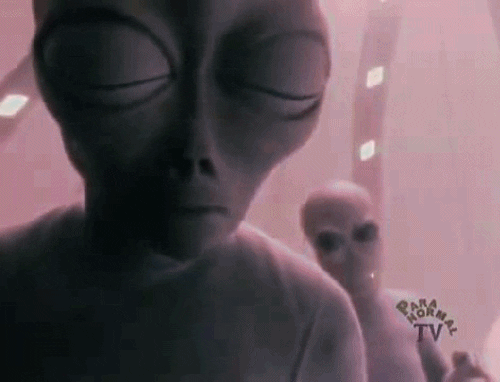 alien GIF
Giphy
"Not sure if this was a dream or not but I remember being in some kind of craft facing towards one of the walls. I felt a presence behind me and was so scared I couldn't move at all. Then out of nowhere I suddenly felt completely at ease. To my left out of the corner of my eye, I could see a big being that almost looked like a large tardigrade behind some kind of control panel."
"I turned to see another being. (Can't really remember what this one looked like) but I remember asking if I could ask some questions. I then received a reply which came from within my own head. 'No' And that's all I remember."
Churbuddahbread
It wasn't there before
"My brother-in-law says he was abducted. Don't know too much except he was out in the woods walking around. He was gone overnight. He never does that without letting somebody know that at least, he's leaving. He was found the next morning completely stunned. On shock. He could barely talk."
"He never really said what happened. He won't talk about it. He said only, that they performed examinations on him. His right foot now has what I can only describe as a birthmark on his right foot. It wasn't there before. That I know!! It wasn't there!! Now he's got a deep purple mark that covers most of his foot.? Wtf??"
Lazy-Lawfulness3472
In the middle of the night...
"They took me in the middle of the night. I was out feeding the cattle under the moonlight and then a big light came over me. The next thing I knew, I was driving down the road talking to what I later realized was my father. Or... the person whose body I am now in's father. He made a joke about the time being slow and he had seen an episode of XFiles that mentioned that time reverses when aliens abduct so they can drop you off at the same time as they picked you up."
"Except I think they mixed something up because I am not in the same body I left in. I still remember my whole life before but I am 18 years younger in this body so I don't really mind... But a few years after the incident, I went to see if the farm I once lived on was still there, but it took me a while to get there without suspicion. It's gone. Like it never stood. Maybe it was all just a dream."
Biggmamaaa
The sun is up
"One of my old high school friends believes she was abducted when we were in our teens. She said that one evening she was hanging out in bed, drawing in her sketchbook. A pair of lights like headlights on a car caught her eye out the window, but when she looked properly she could see that the lights were higher up above the road than they should have been, and there was no noise."
"The lights continued getting closer to her apartment building and eventually shone right into her window. She blinked, and the next thing she knew, she was lying down in bed under the covers and the sun was coming up."
CosmicJellyroll
Hybrids
"I was genuinely abducted by aliens. I was driving at night on my own down the M62 motorway in the UK around 3 am for a job I was working. The next thing I know, it's 5 am. 2 hours had gone nowhere. I thought I was going or mad at something and when I got home I went to bed."
"Anyways, when in bed I dreamed about what happened and it came back to me. On the alien craft, they put me in a room and I was lying on the floor... Then they put an injection into my arm which was this red, rusty-like liquid. I think this was to monitor me."
"Every few weeks or so I'll wake up in the morning at 5 am and I know I've been back there, but can never remember it. Sometimes I get a feeling that I've been visited or am about to be visited. It's not fun and nobody believes me, but what they're doing is using our genetic makeup to populate other planets with hybrid beings."
iLikeGingerGirlslol
It's always a joke until someone gets abducted by aliens.
Quick as That...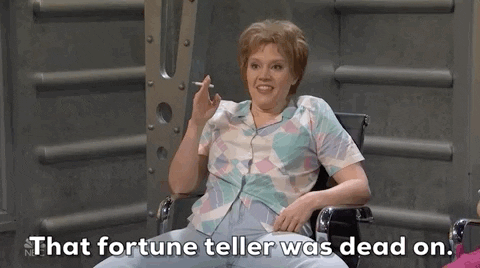 Kate Mckinnon Snl GIF by Saturday Night Live
Giphy
"It went from daylight to dark in a blink, my mom walked by where I should have been if I was asleep, but I wasn't there apparently, and I'll never forget that. Maybe it was aliens, never figured it out. When I was 7 or 8, during the summer, mid-day around noon. I'm home sitting by the door, looking into the lagoon waiting for my mom to come home. I blink and it's now nighttime. Quick as that."
"No fatigue, no sleep, just a blink. Hours have gone by and I'm sitting in the same spot, wide awake, except it's dark out. Just a blink. My mom is in the kitchen making food and playing music. When I go in, she asks where I was. I told her, sitting in front of the door waiting for her to come home."
"She didn't believe me and chalked it up to being a kid's joke, she's been home for hours now and assumed I was at my friend's house a couple of houses over. After that, I had a tiny lump on my right shin under my skin. I could roll it around a little with my fingers. It dissolved after about 2 months. If a BB pellet is 4.6 mm, it was probably like 1.3mm."
BYNCody
Therapy
"I actually had a therapist who treated people for their trauma from alien abductions. I'm not kidding and I'm not suggesting I really believed they were abducted. I'm not sure she even did but she seemed to suggest to me that if they felt traumatized by something that happened to them, she would help them."
Turbulent_End_2211
4
"You know I have been saying this since I was about 4. Somebody took me. I've always pointed to a spot on my calf that I've always thought it was a scar from a foreign insertion. But I have zero recollection of anything. And at 4 I was too young to make it up or even know the word alien. But my mom would always say the same thing no matter what, it's a growing pain. We could have been dying and that was her come back."
AssumptionAdvanced58
A Light Sleeper
"Not my story, but my Father in law swears he was abducted on a camping trip in the Northern Appalachians with about 4 other people. They hiked up near a lake and set up a campsite, and set up camp. He says they all remember swimming, then eating dinner but no one remembers cleaning up camp or going into their tents."
"They woke up about 10 yards away from their original site, in the exact formation that they had set up the camp, but all of the little stuff was in the same spot and there was no fire in the middle of the original area but not in the new one. They pulled out a measuring tape my FIL had in his backpack from work and measured the distance between the stakes of the tent poles and it was the EXACT distance between all of the tent poles from where they originally were and the new area."
"And before anyone says anything, my FIL is a super light sleeper( according to my MIL) and doesn't drink or do drugs, has no history or symptoms of mental illness, and was the first one awake. He still refuses to go hiking on that trail to this day, it's an easy hike so he isn't trying to be lazy and get out of it."
preggomuhegggggo
Fascinations
"I believe I have been abducted multiple times. Probably about once every two or three years since I was eight. I have been examined, but nothing invasive was ever done and the extraterrestrials seemed genuinely curious about humans. More often it is just an interview via telepathy about how I am feeling and how things are going."
"The last abduction was about six months ago. I remember waking up, seeing figures through my bedroom window make their way into my home, never waking my girlfriend or dogs, and leading me out to their craft. One even seemed fascinated with one of my dogs, but I sort of thought how angry and hurt I would be if anything happened to that dog and he backed away."
Termi89
Still Shaken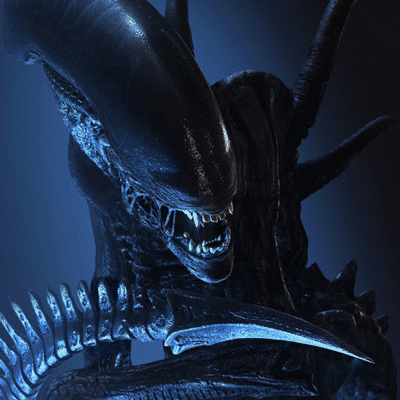 James Cameron Aliens GIF by 20th Century Fox Home Entertainment
Giphy
"Not my story, it's my dad's, he gets a little shaky and doesn't like talking about it when it's brought up. When he was about 15 he and his friend did the childhood tradition of camping in the backyard. Everything seemed pretty much normal and they went to bed at around midnight. Shortly after falling asleep, they both woke up in a state of extreme disorientation and mental fog 2.5 miles away from his house in a empty grass field."
"When he checked his watch it was 4 AM with no recollection of what happened those 4 hours. There was no alcohol or drugs involved. He never let me camp in our backyard growing up so I have a slight distaste for our extraterrestrial neighbors."
UrbanDowntown​
This is why alien movies still freak me out.
I can't do them, just in case.
Do you have any stories? Let us know in the comments below.
Though we may not like to think about it too much, we can all agree that living is getting more expensive by the week, and it's more important than ever to have a good, stable job.
But there are some jobs out there that have a questionable salary, though not in a bad way.
Redditor FlintTheDad asked:
"What's a job that pays extremely well for no reason?"
Slot Machine Repair
"Repairing slot machines. I'm currently at $32 per hour and the benefits package and vacation time are incredible. Some days are busy, but last year I managed to read a few books on shift."
- Ok-Sign5282
Support for Tech Support
"My job doesn't make six figures, but I'm overly compensated for making sure Tech Support doesn't cuss the customer out and pointing out what they could have done better."
"I'm not even the supervisor, I'm just the judgy f**k sitting in the corner office."
- judasmachine
Questionable Talent
"I worked as a recruiter for Microsoft during the pandemic. There was such a fever pitch for tech talent that we were basically throwing $175,000 checks per year at anyone with a pulse and a GitHub."
"We have a lot of amazing tech talent, but some of the people we hired had no business being there. Like, literally just twiddling their thumbs and handling one or two small kanban-type projects each week while reaping almost $200k a year. All of the big tech firms did."
"If you're wondering why they all laid so many people off, that's a big part of it. New hires now are being offered much smaller paychecks."
- Agatha_Penderghast
Management Consultant
"My job as a 'Management Consultant.'"
"I earn six figures and my only real task is to listen to my boss whine. That's it."
- BadAlphas
The Football Game
"Chase Daniel has been in the NFL for 14 seasons, has thrown 273 passes, started five games, and made 41 million dollars."
"Your answer is third-string quarterback."
- bargman
Mail Delivery
"Mail carrier for Canada Post. I make $230 a day (wages are based on route value) and I was home before 9 AM on Friday. I started at 7 AM."
"Mondays are longer, and Christmas can suck, but for 10 months of the year, I work a max of four hours a day. Unionized. Benefits that are better than Blue Cross and I pay $15 per month for PTO, personal days, etc. It's the best job I've ever had."
- skylla05
Genius Translation
"I once learned of a guy making 300k translating genius talk to others."
"He would talk to the genius engineers. They would tell him their ideas, since they are too socially awkward to do it themselves, and he would explain their idea to the rest of the team."
"That sounded like a great gig."
- SquirrelYogurt
Night Shifts at the Gym
"I get paid just under $80k working nights at a gym. Get all my work done in less than two hours and can basically do whatever for the other six. Watch football. Scroll Reddit. Whatever."
"Not awesome money but excellent for what I do."
- Human_Alternative_
Microphone Performances
"The 'let's get ready to rumble' guy and his brother, the 'it's time' guy, both make millions for holding a mike and saying a few lines."
- YouPeopleMakeNoSense
Birthday Party Clowns
"The average clown salary in the United States is $63,000 per year."
- mimzaroo
Lawn Mowing
"Honestly? Lawn mowing. I make ridiculous money running a landscaping and lawn care business (5%/95%). It's hard to overestimate how much people will pay to avoid physical labor."
- SlothfulWhiteMag
9-1-1 Operator
"I'm a 911 operator and make $36 an hour with no degree needed."
"I mean, I do have to listen to some pretty f**ked up s**t, but luckily I've been emotionally dead for over a decade now so it works out well for me."
- Razvee
Medical Administration
"Medical administrator. I know a married couple with the same med admin bachelor's degree, and a one a year online master's in medical admin. They walked out of college into six-figure jobs over ten years ago and now make ~$500k each."
"I can't tell if they actually do anything for the hospital. During the pandemic, they took advantage of healthcare loans they didn't have to pay back. They also would post all sorts of (hashtag) front-line healthcare workers' s**t during the pandemic... from their second vacation home because they worked remotely the whole time. Scabs."
- secderpsi
Event Technology
"Event technology. 75,000 dollars per year to set up projectors and microphones. Most of the day consists of waiting to break everything down after the event. Lots of downtime, like a lot. I was able to finish my Associate's degree with all the downtime."
- Rock33A
Optics Retailer
"Optics."
"You can be a normal retail sales associate and sell eyeglasses at LensCrafters and make up to $29.00 plus commission plus paid time off, sick leave, retirement, health and dental insurance, and free annual eyewear with a high school diploma."
- JustSomeApparition
While some of these jobs are likely more work than these Redditors suggested, it's cool to see that there are jobs out there that pay more than the work required, which is a refreshing opposite to the many jobs in the world where people work way too much for far too little money.
Phones are a blessing and a curse. Sure, the world is at our fingertips—but they can also get us into a lot of trouble. Take, for example, these phone moments gone horribly wrong. From disturbing, creepy calls to notifications that revealed dark secrets, these stories are enough to make us want to drop our phones in the toilet and then leave 'em there.
It's a small world, and nothing proves this more than when you randomly bump into a friend or someone else you know (or used to know) accidentally.
I've bumped into old friends at my local library, gym, and Starbucks. It's not all that strange, and if we used to be good friends, it's nice to catch up.
However, sometimes, we bump into friends in weird places or through some strange coincidence. I switched workplaces and apartments a few months ago. On my first day, when I took the train home, I bumped into a co-worker at my previous workplace.
We didn't know each other too well, but it turns out we live in the same neighborhood and take the same train home!
Redditors have some stories about randomly running into friends in weird places as well, and are ready to share.
It all started when Redditor Eshoosca asked:
"What was the weirdest place you bumped into a friend?"
Other Side Of The World
"I was on a train in the Beijing Metro. It pulled up to a stop and the door opened at a random station and a friend from the UK stepped on."
– Theduckbytheoboe
"And to state how even more impressive that is, Beijing metro system has 478 stations!"
– luketas
"Happened to my dad on the Great Wall, ran into a friend he hadn't seen in a decade. They were there with 2 different tour groups. He used to joke he never met a stranger but running into someone he knew on another continent was impressive even for him."
– misoranomegami
Saw It Happen
"Not me, but I witnessed it in one of the big lifts coming up from Russell Square station on the London Underground. Two Australians in their 60s or so; one was working as a professor, the other on holiday with his family. Hadn't seen each other in about 20 years from what I could gather, was so lovely to see!"
– arrowtotheaction
Bumped Into For A Drink
"I met a friend from Aberdeen, Scotland in a bar in Baku, the capital city of Azerbaijan."
– Mission_Progress_674
"I agree. People running into each other at airports or major tourists destinations is not so weird.. But this? Yeah."
– sterofGandalf
Getting In Trouble
"A coworker of mine here in Sweden told me she once had a boyfriend from the US who was here playing ice hockey. He only lived here for about a year. Almost 20 years later she was travelling in the US as a tourist, and somewhere in the endless corn field that is Illinois she got pulled over for speeding. Guess who the cop was that pulled her over?"
– Livid-Natural5874
Thinking Of You
"I was backpacking in Malaysia and met this cool english chick; we spent a week travelling together."
"3 years later, I had a layover at Changi airport. Singapore reminded me of her and I wondered what she was up to as I walked through the airport."
"I didn't have to wonder for long as she was a few gates down from me, waiting for a flight back to London."
– abe_froman_king_saus
That's Lunch
"During winter break I was coming home from snowboarding and stopped at a random McDonald's in the middle of nowhere. I'm waiting for my food and in walks 2 of my friends from college. I'm like an hour away from where I live and they're like 3 hours away from where they're from. Apparently they were seeing a football game and heading back and we all just happened to go to the same McDonald's in the middle of nowhere at the same time."
– pops992
From North Carolina
"My Dad and I went to play golf at a nice course in Ireland. Since it was just two of us, we were paired with 2 other random players."
"The 3rd was one of my Dad's former college roommates from the University of North Carolina (where I went as well) and the 4th was a similar aged guy who went to NC State."
"So we're in Ireland and all of the players were from the same part of North Carolina. Most bizarre coincidence of my life."
– councillleak
Kitty Reunion
"I went to visit my sister when she was living in Queens, NY. I hopped on the subway near her apartment and sat down next to the girl I had given away my cat to when I left college a few years earlier. It turned out she lived one stop away from my sister and they both worked in Times Square. I stopped by her apartment the next day to give my old cat a scratch."
– arothmanmusic
Nothing Like College
"I'm visiting a friend in the large freshman tower of her big school."
"We're in a tower of about 500 dorm rooms, chilling in her room and all of a sudden, my cousin busts through the door yelling "I.m so sorry, hey can I hide I'm running away from the security police…. Wait cuz! That's you!?!? What's up Jamie?!" We're like wait, how did you find us?"
"He had been in a field party, the cops came and sprayed tear gas to disperse, he stole the keg and put it in the back of his VW. He then drove to the freshmen towers, because he didn't have anywhere to sleep and thought he could sleep on the communal furniture. When he realizes there is security at the front he walks by them and they start to chase and then he is in a multi floor chase with them! On the like 10th floor, he just randomly had just tried any dorm door"
– Pawpaw-22
If Only He Knew
"My girlfriend wants to take me to a burlesque show. I know two girls from high school that are involved in stuff like that. Names are passed along, no match, we're good. We get there and I've just sat down when one of the girls comes up behind me and says "Oh my god! Fox, is that you?""
"Apparently I know at least three girls from high school involved in stuff like that..."
– FoxtrotSierraTango
Yikes!
"Was a stripper. Weirdest moment was when my dad walked into the bar I was dancing at…"
"Told him he had to leave and he did"
– Fragrant_Jelly9198
Comment In Passing
"My wife and had only been married a couple of years in 1989 and went on vacation the same week my Dad went on honeymoon with his third wife. He lived in Tennessee and we lived in Florida. He was going to Virginia and we were staying in the mountains in West Virginia. None of us had cell phones in those days, but we joked before we all left that we should meet up since we'd be a lot closer than normal. On a whim my wife and I decided to go to Washington DC for the day and we ran into them at the Capitol."
– DistantKarma
Where Are They Now?
"Not a friend per se... I went to a drama/dance camp when I was 13ish. It was a lot of fun, and one of the camp leaders was a regional actor. This camp was about 2 hours from my hometown. Fast forward over 10 years later, I'm in a completely different city (90 min in another direction), taking an elevator in my work building. On steps this guy...dressed as a clown, carrying balloons. I'd recognize him anywhere. I got to tell him how much that camp meant to me, and it seemed to make his day. Until..."
"Him: "So what do you do now?""
"Me: "I'm an accountant.""

"He seemed disappointed LOL""
– Roopie1023
"He was disappointed in you for being an accountant? What a clown!"

– Superfly_1963
You Are Where I Am
"I don't know about weird, but me and my one friend have bumped into each other several times completely by random and we live nowhere near each other. One time we were both driving on the highway and came to a light, looked at each other at the same time and were both surprised. Another time was in the middle of Manhattan walking on the sidewalk through thick crowds. We literally bumped into each other."
– DisThrowaway5768
Fated To Be Friends
"Met a guy at the Mexico City airport in 2017, Paul. He's from Spain, I'm from Texas but living in Guatemala. We're both just at a layover, we smoke a cig or two together and chitchat about music and whatnot."
"Fast forward to 2019 (pre pandemic), met him again at Pacifica Sole (a beach resort in Guatemala). Totally random."

"Fast forward AGAIN to 2022. He was staying at the same hotel in Aruba with his new wife. We exchanged numbers finally cause at that point it was just weird..."
"Sh*t, he's probably reading this... hey Paul!"
– GladCricket
I want to meet a fated friend!
Do you have any similar stories to share? Let us know in the comments below.