Hollywood really has made a mess of entertainment and storytelling.
And it doesn't have to be that way.
There are so many people with new, fresh ideas, yet they choose to keep redoing the same old. concepts.
The people want more and better and it is possible
Nobody needs 167 sequels done poorly!

---
Redditor MainCrab1383 wanted the entertainment industry to listen up!!
"What do you wish Hollywood would stop doing?"
I wish they would give more chances unknowns. Every known starts an unknown, you know.
It was already great!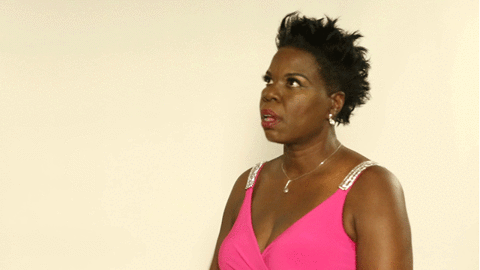 Behind The Scenes GIF by BET Awards
Giphy
"Remakes of good movies, I don't understand why they remake good movies, when there are tons of flops that have potential, that they could remake."
Ratchel1916
Not Real
"Characters getting punched multiple times in the face in 1 scene and having no signs of the trauma in the next scene."
kyle158
"Or shot, but they remove the bullet in a dirty motel and sew it up with freaking twine and knitting needles so now it doesn't hurt anymore and they can go fight more bad guys unencumbered."
Parking_Aerie4454
"This reminded me of characters getting absolutely wasted then either being relatively sober in the next scene, or have no hangover the day after."
pt256
Lights Up!
"Stop making films and TV shows that we cannot see because they are too dark and cannot hear what TF people are saying. That would be a good start."
No-Abrocoma-381
"I honestly think some vfx engineers stuffed up and others thought it was a trend and continued to underexpose. Series 8 of game of Thrones was about 8 slightly diffident blank pixels running about the screen."
Procedure-Minimum
Fill her up!
"EMPTY CUPS. I hate seeing people holding cups and pretending to take drinks from obviously empty cups. Their hands never move right, or if it's an open cup, you can literally see that it's empty."
undecyded
"They move their hand way too fast! It's like they don't even know they're supposed to be pretending it has liquid inside."
Alcohorse
Not a 10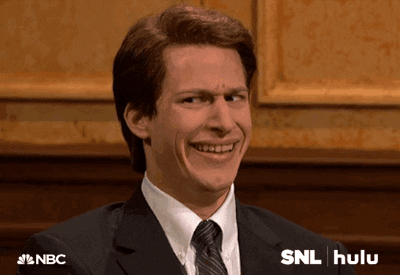 Interested Saturday Night Live GIF by HULU
Giphy
"Casting attractive people in 'ugly' roles."'
R_man98
"Like when the obviously gorgeous person gets a makeover."
storagerock
Casting is subjective... so they say.
Save Them!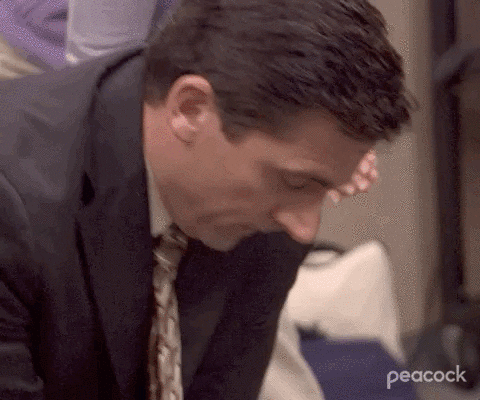 Season 5 Nbc GIF by The Office
Giphy
"Showing incorrect CPR."
myersla
"Just do what the AED tells you to do. No thinking required."
Ok_Opportunity2693
that scene....
"Forcing a love story that makes no sense in a movie that has nothing to do with romance."
Jesuslovesmemost
"Long kisses in the middle of a 'we're running out of time' scene. We gotta save the world, but let me take my time to say goodbye/goodluck first."
aldhibain
"Long kisses after a death defying scene. Sure, kissing is what they do next."
Busy-Appearance-6077
Makes no Sense
"Having a main character whose job/income level does not match their home or lifestyle at all."
Stellathewizard
"I was about to say that Charlie's shi**y apartment in 'It's Always Sunny in Philadelphia' is the one exception to that rule I can think of. But oddly enough his roommate, Frank, is a millionaire."
FlowRiderBob
"Supposedly when they started making Big Bang Theory they tried putting them in a realistic apartment, and it made it really depressing."
Hrothen
WTF?!
"Adapting stuff into live-action movies when they should really be animated. Examples include upcoming Mega Man, Pac-Man and Minecraft movies which are ALL set to be live-action."
TheChainLink2
"I had no idea that any of these movies were in the works. Pac-Man will be half CGI, NO doubt. Going the Sonic route. Unless they literally just have it as an inspiration, and it's just a guy in yellow running away from ghosts in a labyrinth."
"Minecraft? Well, everyone will watch it, so I'm sure they don't care if it's good. But it's clearly going to focus on Steve building a nether portal and trying to kill a f**king dragon. Mega-Man? Yeah, I can see that working live action. Oh wait, it's a Netflix Original? Yeah, no. That's going to be absolute trash."
Maxtrix07
ID please?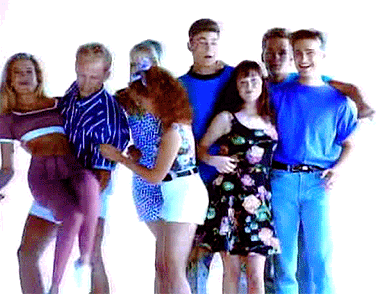 Beverly Hills 90210 90S GIF
Giphy
"Casting 35 year olds as high schoolers."
StaircaseRailing
"Can we add casting 16-18 year olds to play 11 year olds?! Priah Ferguson was 16 when she played 11 year old Erica Sinclair in Stranger Things season 4. WTH!?"
thatswhatthekidssay
A Nice Mix
"I wish Hollywood would stop treating the medium of animation as something inherently inferior to live action. I also wish 2D animation was used more for movies."
LunarWingCap
"I completely agree! There's a unique magic in hand drawn animation. I'd even appreciate a mix of 2D/3D or animation and live action."
ArtbySV4151452
"They also should stop calling animation a genre, it's not a genre, it's a medium, as you said." ~ SvenNeve
Save the Kids
"Treating child stars like crap."
my_gender_is_a_glock
"I was watching a YouTube video about Dan Schneider. Apparently Nickelodeon chose Florida to film their shows because of the lack of child labor laws. They also purposefully chose kids whose parents were more likely to be absent or neglectful so they could control the kids more. Like wtf."
SavannahInChicago
No Execs
"All great answers but what I've seen lately is just a lot of whacky decision making. There's multiple video game adaption movies and TV shows come out lately that miss the mark completely. Resident Evil/Halo Etc."
"I know adaptations always have their quirks and things that would outrage a fan base but geez. The Halo TV show really felt like they just wanted to write their own story with already existing characters. It all comes down to executive decision."
"I just wish the creators have more control over their projects. Instead of having execs with no creative abilities suggesting 'Maybe you should make the super-soldier get out of his augmented power armor and instead just fight naked, also make him want to bang the enemy like Romeo & Juliette.'"
NippleBlender
Bad Moves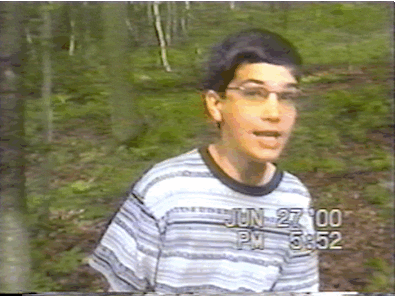 Giphy
"Shaky cam action fight scenes. No this is not artistic. Your choreography just sucks and you have to hide it."
edwadokun
Speak Up
"Lately, so many movies are dark-scened. Watching old movies I can actually SEE what is going on. A lot of new movies I can barely discern what the hell is going on. It could be day time in the scene and it feels like night time. Also, I can't freaking hear crap anymore in movies. They're loud mumbling."
Willy_Billy_WHO
Yummy
"Stop having people take like 1 bite of what they ordered then leave. It's a small thing, but I've never seen it happen in real life."
Smitty876
"Or worse, order something when they just intend to talk to someone there for a couple minutes and then leave when the food arrives. Who pays for it?"
FuturePut5
"I now want to see a movie set in one of these restaurants where every protagonist goes to eat. Just a constant parade of people taking one bite, throwing money on the table, or walking out without paying at all."
theresamouseinmyhous
One at a time...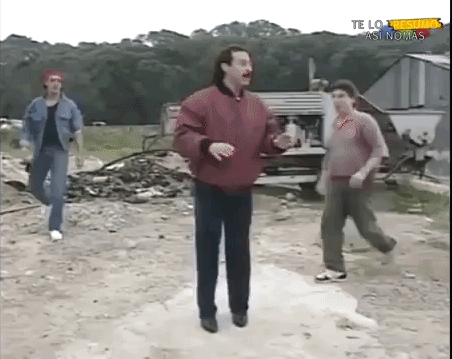 Self Defense Fighting GIF
Giphy
"Making movies where the 1 good guy defeats 20 bad guys because the 20 bad guys attack the 1 good guy one by one."
yamsnavas2
The Bad Giveaways
"Spoiling the film in the trailers."
Painting-Powerful
"Or showing all the best/funniest scenes in the trailer and then leaving you wondering wtf am I watching when watching the movie itself."
Kataphractoi
"Or they misrepresent the movie entirely by spinning it as a comedy when it's really a drama with a couple funny bits and only those funny bits make the trailer."
Secretagentmanstumpy
Lord Hollywood has a lot of work to do!
What would you add to this list? Let us know in the comments.