People Explain Which Things They Wish Hollywood Would Stop Doing
Hollywood really has made a mess of entertainment and storytelling.
And it doesn't have to be that way.
There are so many people with new, fresh ideas, yet they choose to keep redoing the same old. concepts.
The people want more and better and it is possible
Nobody needs 167 sequels done poorly!

---
Redditor MainCrab1383 wanted the entertainment industry to listen up!!
"What do you wish Hollywood would stop doing?"
I wish they would give more chances unknowns. Every known starts an unknown, you know.
It was already great!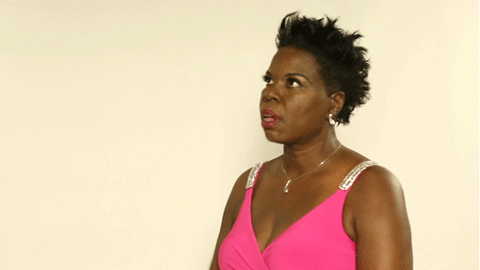 Behind The Scenes GIF by BET Awards
Giphy
"Remakes of good movies, I don't understand why they remake good movies, when there are tons of flops that have potential, that they could remake."
Ratchel1916
Not Real
"Characters getting punched multiple times in the face in 1 scene and having no signs of the trauma in the next scene."
kyle158
"Or shot, but they remove the bullet in a dirty motel and sew it up with freaking twine and knitting needles so now it doesn't hurt anymore and they can go fight more bad guys unencumbered."
Parking_Aerie4454
"This reminded me of characters getting absolutely wasted then either being relatively sober in the next scene, or have no hangover the day after."
pt256
Lights Up!
"Stop making films and TV shows that we cannot see because they are too dark and cannot hear what TF people are saying. That would be a good start."
No-Abrocoma-381
"I honestly think some vfx engineers stuffed up and others thought it was a trend and continued to underexpose. Series 8 of game of Thrones was about 8 slightly diffident blank pixels running about the screen."
Procedure-Minimum
Fill her up!
"EMPTY CUPS. I hate seeing people holding cups and pretending to take drinks from obviously empty cups. Their hands never move right, or if it's an open cup, you can literally see that it's empty."
undecyded
"They move their hand way too fast! It's like they don't even know they're supposed to be pretending it has liquid inside."
Alcohorse
Not a 10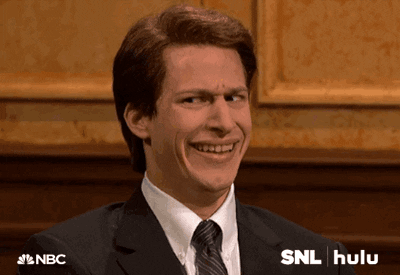 Interested Saturday Night Live GIF by HULU
Giphy
"Casting attractive people in 'ugly' roles."'
R_man98
"Like when the obviously gorgeous person gets a makeover."
storagerock
Casting is subjective... so they say.
Save Them!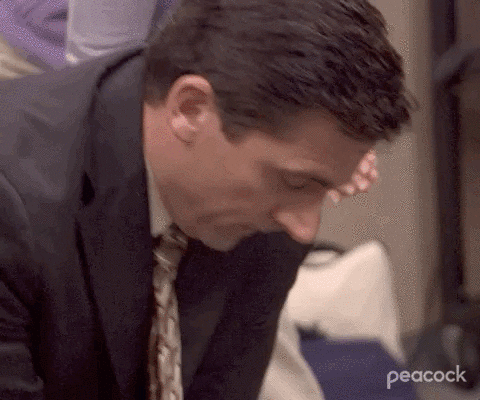 Season 5 Nbc GIF by The Office
Giphy
"Showing incorrect CPR."
myersla
"Just do what the AED tells you to do. No thinking required."
Ok_Opportunity2693
that scene....
"Forcing a love story that makes no sense in a movie that has nothing to do with romance."
Jesuslovesmemost
"Long kisses in the middle of a 'we're running out of time' scene. We gotta save the world, but let me take my time to say goodbye/goodluck first."
aldhibain
"Long kisses after a death defying scene. Sure, kissing is what they do next."
Busy-Appearance-6077
Makes no Sense
"Having a main character whose job/income level does not match their home or lifestyle at all."
Stellathewizard
"I was about to say that Charlie's shi**y apartment in 'It's Always Sunny in Philadelphia' is the one exception to that rule I can think of. But oddly enough his roommate, Frank, is a millionaire."
FlowRiderBob
"Supposedly when they started making Big Bang Theory they tried putting them in a realistic apartment, and it made it really depressing."
Hrothen
WTF?!
"Adapting stuff into live-action movies when they should really be animated. Examples include upcoming Mega Man, Pac-Man and Minecraft movies which are ALL set to be live-action."
TheChainLink2
"I had no idea that any of these movies were in the works. Pac-Man will be half CGI, NO doubt. Going the Sonic route. Unless they literally just have it as an inspiration, and it's just a guy in yellow running away from ghosts in a labyrinth."
"Minecraft? Well, everyone will watch it, so I'm sure they don't care if it's good. But it's clearly going to focus on Steve building a nether portal and trying to kill a f**king dragon. Mega-Man? Yeah, I can see that working live action. Oh wait, it's a Netflix Original? Yeah, no. That's going to be absolute trash."
Maxtrix07
ID please?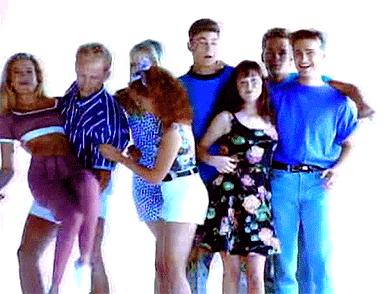 Beverly Hills 90210 90S GIF
Giphy
"Casting 35 year olds as high schoolers."
StaircaseRailing
"Can we add casting 16-18 year olds to play 11 year olds?! Priah Ferguson was 16 when she played 11 year old Erica Sinclair in Stranger Things season 4. WTH!?"
thatswhatthekidssay
A Nice Mix
"I wish Hollywood would stop treating the medium of animation as something inherently inferior to live action. I also wish 2D animation was used more for movies."
LunarWingCap
"I completely agree! There's a unique magic in hand drawn animation. I'd even appreciate a mix of 2D/3D or animation and live action."
ArtbySV4151452
"They also should stop calling animation a genre, it's not a genre, it's a medium, as you said." ~ SvenNeve
Save the Kids
"Treating child stars like crap."
my_gender_is_a_glock
"I was watching a YouTube video about Dan Schneider. Apparently Nickelodeon chose Florida to film their shows because of the lack of child labor laws. They also purposefully chose kids whose parents were more likely to be absent or neglectful so they could control the kids more. Like wtf."
SavannahInChicago
No Execs
"All great answers but what I've seen lately is just a lot of whacky decision making. There's multiple video game adaption movies and TV shows come out lately that miss the mark completely. Resident Evil/Halo Etc."
"I know adaptations always have their quirks and things that would outrage a fan base but geez. The Halo TV show really felt like they just wanted to write their own story with already existing characters. It all comes down to executive decision."
"I just wish the creators have more control over their projects. Instead of having execs with no creative abilities suggesting 'Maybe you should make the super-soldier get out of his augmented power armor and instead just fight naked, also make him want to bang the enemy like Romeo & Juliette.'"
NippleBlender
Bad Moves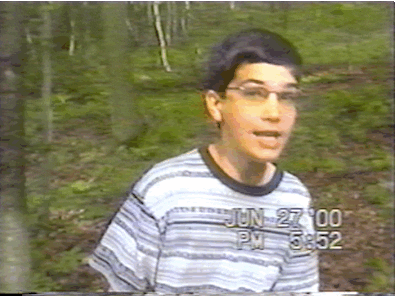 Giphy
"Shaky cam action fight scenes. No this is not artistic. Your choreography just sucks and you have to hide it."
edwadokun
Speak Up
"Lately, so many movies are dark-scened. Watching old movies I can actually SEE what is going on. A lot of new movies I can barely discern what the hell is going on. It could be day time in the scene and it feels like night time. Also, I can't freaking hear crap anymore in movies. They're loud mumbling."
Willy_Billy_WHO
Yummy
"Stop having people take like 1 bite of what they ordered then leave. It's a small thing, but I've never seen it happen in real life."
Smitty876
"Or worse, order something when they just intend to talk to someone there for a couple minutes and then leave when the food arrives. Who pays for it?"
FuturePut5
"I now want to see a movie set in one of these restaurants where every protagonist goes to eat. Just a constant parade of people taking one bite, throwing money on the table, or walking out without paying at all."
theresamouseinmyhous
One at a time...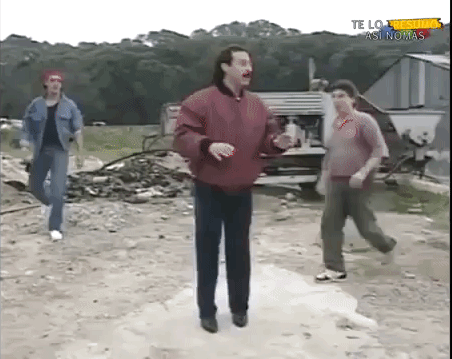 Self Defense Fighting GIF
Giphy
"Making movies where the 1 good guy defeats 20 bad guys because the 20 bad guys attack the 1 good guy one by one."
yamsnavas2
The Bad Giveaways
"Spoiling the film in the trailers."
Painting-Powerful
"Or showing all the best/funniest scenes in the trailer and then leaving you wondering wtf am I watching when watching the movie itself."
Kataphractoi
"Or they misrepresent the movie entirely by spinning it as a comedy when it's really a drama with a couple funny bits and only those funny bits make the trailer."
Secretagentmanstumpy
Lord Hollywood has a lot of work to do!
What would you add to this list? Let us know in the comments.
Reddit user one-droplet asked: 'What have you always done, but later found out was gross?'
There's this amazing quote by Maya Angelou that we can all put into practice: "Do the best you can until you know better. Then, when you know better, do better."
This can be applied to anything in life, from learning more about a subject that we're passionate about, to practicing better time management skills, to being a better friend.
But there are some things that we may not even realize we need to do better... until we suddenly know better.
Cringing in anticipation, Redditor one-droplet asked:
"What have you always done, but later found out was gross?"
The Best Ice
"When I was like five or six years old I would love going to the grocery store with my mom because the vegetable and fruit and meat tables always had the best ice to chew on..."
- campio_s_a
"I work in a restaurant, and I try to grab a cup to get the ice before they use it for raw oysters and shrimp cocktails. It really is the best ice."
- AustinRiversDaGod
Toilet Paper Use
"As an Asian, I was always taught growing up to throw used toilet paper in the trash bin. It wasn't until I went on a school trip to Italy and the chaperone mentioned to everyone, 'The plumbing system here isn't as good as the USA so you guys are just gonna have to throw it in the trash bin,' and everyone went, 'Ew.'"
"That's when I learned that it was gross to throw toilet paper in the trash bin since the issue was you're basically having shit bits sitting around in a bin."
- stigma_numgus
Toothbrush Bristles
"All my life, I wiped my toothbrush on the hand towel to dry it up until my sister asked what the f**k I was doing."
- Sark_Doul
"My sister used to scrub the bristles on the faucet where the water came out when she was done brushing her teeth. I guess to dry it off. I still cringe thinking about it."
- Suspicious-Craft4980
That's Not Clay
"As a child, I would dig up bits of clay from the local sandbox. It wasn't as good as Play-Doh, so I would cast it aside and continue digging."
"Maybe I didn't have a very good sense of smell at that age, because I was well into adulthood before I realized it was probably cat s**t."
- Blue_Moon_Rabbit
Dirty Showers
"I showered in a dirty tub. Once I discovered how gross it really was, my hoarder mother didn't like it when I cleaned the bathroom, so I just lived with it til I was able to get a place."
- TrustIsOverrated
"My hoarder mom was like this."
- Best_Eggplant_9259
"When I tried to wash the nicotine off the walls in my bedroom, my hoarder parents were not happy."
- obviouslyanni
Fresh Towels
"I waited until a towel smelled weird to swap it out."
- DrippyFlames
"Look, the towel forgets everything before the next shower."
- gljivicad
Self-Service Assorted Candies
"I used to really like those self-service lollies/candy buckets with the scoops. They were in most big box stores in Australia, like Kmart, Target, Big W. So much fun mixing and matching."
"But then one day I started working at Target. Every single day I caught old people and kids with their hands directly inside grabbing them out and munching down all slobbery-like. That turned me off forever."
"Though not too long after they started disappearing from businesses so obviously someone got the unsanitary message."
- blahblahrasputan
Not Flushable
"I flushed my tampons my whole life until I was about 30. No one had taught me they weren't flushable. I stupidly thought they were like toilet paper."
"One expensive and embarrassing plumbing problem later, I never did it again."
- Ew_fine
Dental Habits
"Not brushing my teeth when I wake up. I would only brush my teeth after breakfast, and I would rarely eat breakfast."
"So most days I would only brush my teeth at night. I figured, 'Well, I brushed last night and haven't eaten anything since, so why should I brush again?'"
" Then I learned about all the bacteria that feed on the tiny bits of food left in your teeth and they literally expel gas and feces in your mouth as they consume it. And this is what causes awful morning breath."
"So I have this mental image of bacteria poop and farts coating my mouth and have brushed every morning since regardless of eating breakfast or not."
- scatteredwardrobe
"Brush at night to keep your teeth, and brush in the morning to keep your friends."
- coykoi314
Not Just Yellow Snow
"Eating snow. Just take the same handful of snow you might see a kid stuff in their mouth and let it melt in a glass. Bet you wouldn't willingly drink it!"
- Affectionate_Cloud86
Don't Visit Everyone's House
"I sit on my couch butt naked when I'm alone watching TV at night. I mean I'm relatively clean but I feel sorry for anyone else that sits there."
- Rich-Abbreviations25
Letting the Hair Fall Where It May
"I'm suffering from hair loss at the moment (51 Female) and I'm often absent-mindedly raking a hand through my long hair, glancing at what comes out and then dropping the strands on the floor."
"Just read on another sub that that's pretty disgusting to other people. In my defense, I work exclusively from home in my own small office and would never do it in public, but even so, maybe my husband thinks I'm gross."
- RadioDorothy
Shoes Indoors
"Wearing shoes inside. My family was not a shoes off family and they always wore outside shoes inside."
"I remember a few friends' homes were strict shoes-off homes, but I thought that was the minority."
"I was about 27 years old before I realized it was disgusting and people were definitely judging my etiquette."
- MyDogAteYourPancakes
Double-Dipping
"Double-dipping snacks. Pretty logical but only found out recently that's very bad etiquette."
- AggravatingDriver559
"Double-dipping is only acceptable if you're not sharing the dip with anyone."
- froderenfelemus
Fair Lessons
"Some things I've learned:"
"Wash my bedsheets every week, including bed, pillows, and covers."
"Only use the same bath towel twice before washing it."
"Use a new toothbrush head every month."
"Always wash my hands coming back from a store or public transit."
"And NEVER EVER go into a resort pool with a swim-in bar."
- freddg_mtl
This conversation was so cringe-worthy and left us wanting a shower in the worst way.
At least for most of these Redditors, now that they knew these are gross habits, they've chosen to do something better.
Sources provided by health experts informed us to eat fruits and vegetables in order to nourish our bodies with energy, and to drink milk to ensure we grew up with strong bones and muscles.

However, nowadays, consumers are confused.
There seems to be conflicting information every day regarding the benefits, or harm, of eating the foods we were always told were detrimental to our health.

Curious to hear from strangers online about our misconceptions regarding the foods we eat, Redditor Meerkate asked:

"What are some foods that aren't as unhealthy as people make them out to be?"
People discuss everyone's favorite movie snack.
Pass The Popcorn
"Popcorn. For how good it tastes, it has almost nothing bad in it."
"You add the salt and butter of course, and those arent great, but you're not getting a super high amount of those."
– mithridateseupator
"Adding in decent quality butter (not margarine) and a few shakes of regular salt is not unhealthy at all. The problem is with the sh*t that movie theatres put in popcorn."
– puffy_capacitor

Careful With The Seasoning
"My body started rejecting movie theater popcorn butter when I was about 25. That stuff will make you sh*t your pants and miss the end of the movie. Just salt for me thanks. Real melted butter at home or at Alamo Drafthouse."
– jesusbatman
Healthy Suggestion
"I love popcorn."
"You probably buy the kernels too but for those who don't, it's significantly cheaper and healthier to buy just a big container of popcorn kernels."
"Pop them on the stove top with a small amount of oil and sprinkle some finely ground salt (that's what movie theaters use for that magic flavor) and you're golden."
"It's super easy. I don't even add butter."
"You can also pop kernels in the microwave in a paper bag or in a bowl without buying the pre-bagged stuff. You'll never go back to those once you've popped your own kernels."
"An air popper works too of course, though that will definitely require butter."
– VralShi

Redditors talk about the health benefits of eating certain kinds of fat.

Not So Fat
"Fat in general (not the trans ones tho)"
– LenkaSky
"The low fat craze of the late '90s/early '00s has A LOT to answer for. My mom is still ridiculous about it. Yeah, moderation is good, but you can add some butter to your food so it's edible and still live a long life."
– burgher89

Fat Is Your Friend
"Fat is a great source of sustained energy that doesn't boost your blood glucose like other options."
– honorificabilidude
"You really, really need fat in your diet for proper hormone regulation and other important body processes!"
– aledaml

Hey Spud
"Potatoes got several countries through famine! Probably alot of people associate them with fatty fries or crisps."
– Meerkate

Get Starchy
"Boil em, mash em, stick em in a stew"
– DokiDoodleLoki
"Exactly this. High satiation and low cost. You can wash out a lot of the starch if you're worried about it."
– The_Quicktrigger
Nature's Candy
"I'm so tired of hearing people talk about 'all the natural sugar in fruit.'"
"I guarantee you this banana is healthier than potato chips and cookies."
– Sharyn913
"My mom has done basically ever fad diet ever, but one thing I do like about the 'new' Weight Watchers is that fruits, vegetables, and lean meats like chicken breast are zero points. I think the logic behind it is that there is no f'king way you're going to eat enough carrot sticks and apples to make yourself gain weight, so they're trying to encourage people to default to that stuff when they're hungry even if they're out of points rather than just starving until they give up and eat a bunch of unhealthy foods. Weight Watchers doesn't really work long term, but that detail is nice."
– standbyyourmantis
Saving Grace
"I think its the fiber in fruit that makes it not as bad. Also, it has nutrition to make up for it unlike the cookie that's just all refined flour and sugar."
– Tangerine_memez

Calorie Count
"There are scientific studies suggesting that not all the calories in nuts are bioavailable, so you might only get 75% of the calories! There are also studies showing they contribute to weight loss even despite being high in calories."
– kazzah31
When I was told butter is actually a better alternative to margarine–which is known to contain trans fat–I started cooking more with butter.
I believe we can eat anything in moderation, so as much as I love smearing pads of butter on my English muffin, I take it easy.
When it comes to baking with it and putting it on toast, nothing beats the flavor of my favorite dairy fat.

It goes without saying, that when we pay a visit to a hospital, either as a guest or as a patient, we only see a very small portion of all the working parts of a hospital.
While countless doctors, nurses and orderlies will be seen roaming the halls, their hands more than full, there are also lab technicians and administrators who are every bit as busy, just not as visible.
Knowing this does rather make one wonder what goes on in a hospital that we don't see, or don't realize.
Or, for that matter, what we patients are actually entitled to, that they may not realize.
A question possibly best left unanswered.
Even so, Redditor SingLikeTinaTurner was eager to find out, leading them to ask:

"Hospital workers of Reddit, what happens there that's hidden but that we should know about?"
If You Know, You Know...
"Not really hidden and kinda minor but I'll say it anyways."
"I deliver food to patients and it's not hard to tell when someone is on their way out."
"Could be simply not being hungry, or could be the inability to eat."
"Had one patient who hadn't eaten anything off their tray for 3 days straight."
"The last time I delivered to them, they smiled and gave me a wink."
"Next day, they were gone."
"It's rough seeing these things happen in real-time."
"I'm a grown @ss man who doesn't cry often, but it always leaves me feeling extra empty picking up the untouched trays and replacing them with another tray that I know will stay untouched as well."- jgss2018
Hidden In Plain Sight
"Sometimes when people die we just put an oxygen mask on them and wheel them through the corridors."
"Less distressing for other patients and visitors to think they are asleep rather than see a body with a sheet over it."- dont-believe-me-·
Know Your Rights

"You, as a patient, have every right to refuse any test or treatment or even leave."
"At any time."
"For any reason."
"Unless a harm to self or others- that's different, at least in the US."
"Added bonus you should know: leaving against medical advice DOES NOT mean insurance will not pay for the care you've received."
"Your insurance will still be billed the same as anyone else who stayed the whole time till discharge."

"But if you leave with an IV in your arm we will call the police to find you and bring you back to remove it, because of drug abuse."- Suitable_Sorbet_8718
Peeking Not Recommended
"The hospital I work at has these big square covers."
"When I first started, I would see transport staff pushing these things around the halls."
"I thought they were food trays, or large boxes of hospital equipment."
"Turns out it's a structured bed cover, so when they are transporting a deceased patient to the morgue, it doesn't look like a person under a sheet."- rajortoa9
The Flashing Lights Only Get You So Far

"An ambulance ride is not a one way ticket to the front of the line."
"You still get triaged and could be rolled right to the waiting room if you're non-emergent."- dozerdude1995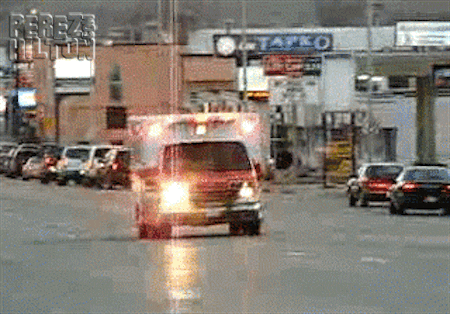 emergency ambulance GIF
Giphy
Whatever Gets Them In The Zone...
"Surgeon here."
"We listen to music in the OR."
"Most people seem surprised when they hear that."- johnnyscans
Hide And Seek...
"I got a fast bleep (ie. drop everything you're doing and attend this emergency please) one night to a side room on the ward to find no patient in the bed."
"Was just about to leave the room and go back out to the nurses station, where there had been a bit of a hubbub when I'd dashed past the first time, when something caught my eye."
"Looked up to see a face with wide, slightly wild 'psych eyes' peering down at me from a gap in the ceiling tiles."
"She was a lady waiting for a bed in the psych hospital who'd clearly thought the ceiling was the best place to hide from the people trying to poison her."
"Honestly can't think of another occasion that I've been quite so terrified."
"Worst thing was that I had to walk (well, dash) back out underneath her to get help from the nurses and security to get her down."- Leas-Pe·
Speaking In Code...
"If you register in the ER and tell the triage nurse that your problem is 'personal' we know you're here because of something genital or anal related."
"A lot of we healthcare workers have seen a lot."
"If you're not truthful at triage, your care might be less prompt when it's a true medical emergency."
"It is possible to die of embarrassment."- DocWednesday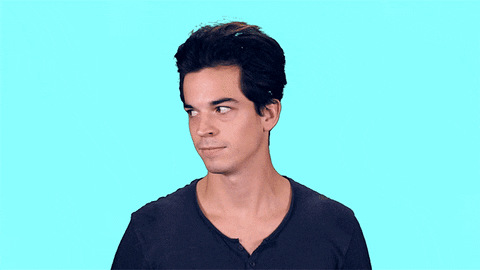 Hide Reaction GIF by flor
Giphy
Things You Can Tell Just By Looking At Them
"If you come into the ER drunk there is guaranteed a pool of bets on your blood alcohol level, possibly with odds if there's a pharmacist available to do the math for us."- K-Tanz
Ensuring They're Surrounded By Love

"In the ICU you spend a lot of time keeping corpses alive until their family comes around or their body gives out."
"'Oh Jesus ain't ready for her yet!'"
"Yes, Jesus is ready for her; we're just actively delaying it."- gamerdudeNYC
Maybe Not Just At Hosptials... Just A Thought...
"Not hidden, per se, but for the love of all that is holy, if you insist on bringing your kid into the hospital, do NOT let them crawl or play on the floor."
"The amount of literal blood, urine, poop, and vomit that has been on it and hastily (not thoroughly) cleaned up is, well, a lot."
"The hospital, especially the floors, is NOT a clean environment."
"Added to that, think of all the rooms nurses, doctors, housekeeping staff, etc. have walked into."
"Rooms that have COVID or Norovirus or group A Strep."
"We walked into those rooms and those same shoes walked into other rooms."
"Tl;dr hospital floors are disgusting as f*ck."- duckface08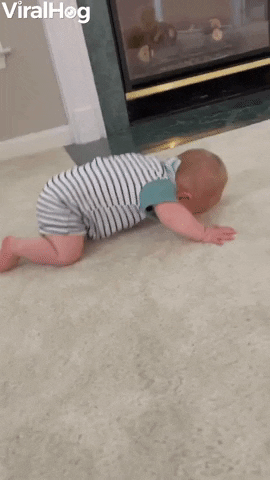 Baby Crawls Face First Across The Floor GIF by ViralHog
Giphy
Not An Exact Science...
"Hospital lab worker here."
"Not particularly scandalous, but most people don't realiZe their lab tests are just very accurate guesses, and have an error range."
"When we say your 'X' is 10g/L, we might actually mean it's 10g/L ± 10-20%."
"I see too many people get extremely worked up about small fluctuations in blood test values that aren't actually in excess of the reference change value, and so technically aren't genuinely different from a previous value."- Hayred
A Decision No One Wants To Make...
"You are doing your 90 year old grandmother a great disservice by making her a full code, she will not survive CPR and her death will be significantly more traumatic because of it."- singlenutwonder
WASH YOUR FREAKIN' HANDS!!!
"I help patients to the bathroom nonstop all day."
"The amount of patients that just leave the bathroom without washing their hands is disgusting."
"If I didn't hear the sink or soap dispenser your a** is getting led right to an alcohol hand station."- Madamiamadam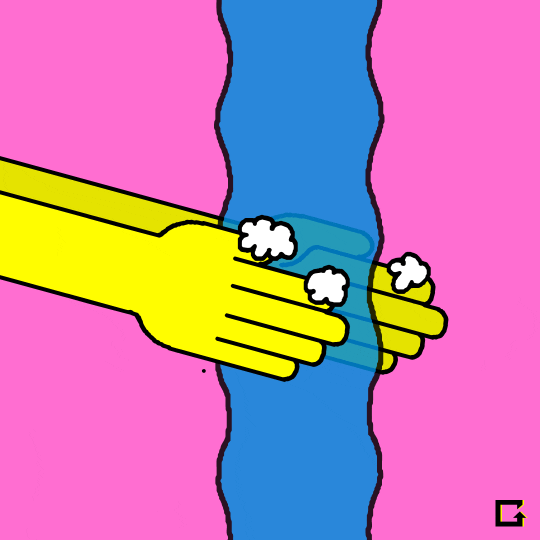 Wash Hands Water GIF by Jared D. Weiss
Giphy
More goes on in a hospital than we're ever likely to know.
If you check out from a hospital healthier than you were when you checked in, that's probably all you need to know.
Even if it's understandable to ask what song the doctor was listening to when you were open on the operating table.
My family went on a lot trips when I was young, and we always stayed in hotel rooms. Around the time my brother and I were old enough to stay in a room by ourselves (our parents would stay in another one, usually across the hall), he also became a bit of a germaphobe.
At the time, I actually believed hotels changed the sheets on the beds daily, so when my brother fretted about the cleanliness of the hotels, I reassured him they were fine. He believed me at first, since I was his big sister, but by the time he was 12, he got suspicious.
During one of our trips, he decided to test this by making a mark on his pillow cover with a pen and turning the pillow cover inside out before we left for sightseeing the next morning. When we returned, he turned the pillow cover back, and his mark was still there, proving that the sheets hadn't been changed. He only had to do this one more time, during our next trip, for me to realize this wasn't a one-off.
Ever since, and even now in adulthood, my brother and I always intentionally spill something on our sheets during our first night in order to get clean sheets, at least for the duration of our stay. This, in fact, is the first thing we do.
I'm not the only person who does something a bit quirky like this when they first enter a hotel rooms. Plenty or Redditors have stories about this and are ready to share.
It all started when Redditor BlundeRuss asked:
"What's the first thing you do when you get into a hotel room?"
​Preparing For Sights
"Go to the balcony to see if it's going to be public nudity or private nudity during my morning coffee."
– hoffarmy
"I love that this doesn't change your plans, just prepares your mind. Excellence."
– sewahyelah
Show Me The Truth
"Put my bags up on something and check the mattress. I also bought a UV flashlight but after using it at home I've decided that bringing it to a hotel would be unnecessary torture. Nothing is clean when you shine the thing on it. And I mean nothing."
– Fatguy73
Temperature Check
"One of my close friends travels a ton for business. She also loves to sleep in a f**king ice box."
"She has found some resource for how to basically jailbreak hotel thermostats. Each hotel thermostat has a specific key sequence that unlocks the lower temps that the hotel normally doesn't allow guests to set because, you know, money."
– Sp4ceh0rse
"I do this in every hotel."
– jubilee__
Sweet Relief
"Set bags down."
"Look at room for cleanliness."
"Take a dump."
– PuzzledCitron8728
"I showed up early to a hotel after 12 hours straight of driving. Took forever for them to get me in the room (really it was probably only 30 minutes and they were super accommodating)."
"Anyways, I had been feeling the tyrannical gouging of a sh*t demon trying to claw it's way out for about half an hour beforehand. I ran down the hall, opened the door, threw my bag at something, and was kinda hovering over the toilet just in time. Hadn't put cheek to rim yet and my darling baby began his exit."
"It wasn't until after I looked up that I realized neither door was the self-closing kind and you could see all the way in from the hallway."
– coreylahe
"You've unlocked a childhood memory. I stayed in a lot of hotels while growing up and I saw someone in your position once, trail of belongings leading to the toilet. So I went and shut the door for him."
– scarfknitter
Disney Magic
"Find the bible and flip through it. When my sister and I were kids, we went to Disney, and I think she asked why is there always a bible in the drawer, waved it by the spine and 20 bucks fell out. So I always check now."
– TyWiggly
"I found $100 that way. 5 crisp 20's,. I was pretty broke at the time too."

– weisblattsnut
Always Check
"First, I look at the area between the mattress and headboard for any signs of bed bugs, then under the sheets. I've never encountered them, but I've heard so many horror stories that I'm paranoid about them."
– triceraquake
"As someone who worked in hotels, I always double check the door locks and then inspect for bed bugs."
– Chatterbxer
Yikes!
"Look for cameras. I'm a paranoid f**k."
– Gubble_Buppie
"If anyone wants to see an overweight guy in his mid-40s eat pringles in his underwear while reading Stephen King novels, then they have my flabby white blessing."
– oppernaR
"They sell surprisingly easy to use scanners on Amazon. I found a camera in an air bb bedroom alarm clock, threw a towel over it and got the whole stay for free. Some will detect signals but the best way is there's a looking glass that's red and it emits a light and you turn off all the lights and look around the room. Any active camera will shine like a cats eyes when you skim over it."
– Vacation_Kinkycouple
The Things We Find
"I check in odd places to see if anyone stashed drugs or money. You would be surprised at all the sh*t I've found over the years!"
– Deathbot-420
"We found an axe under the bed once."
– Punkstarbabe
Ick.
"Yank the comforter off the bed and throw it in the corner. they rarely wash those things."
– whatever32657
"I discovered this recently while calling home to say good night to everyone. Dried food stuck to the comforter. Threw that bad boy off the bed."
– DuchessofSquee
"I cleaned an air BnB for a little while and I was so disturbed when they told me they didn't wash the comforter because hotels don't.... Like I guess I get it because they're heavy and they're trying to save water on the washes but yuck dude... Cleaning that air Bnb made me NEVER want to book one because of the sh*t the owners wouldn't LET me clean... I don't think I'd ever survive as a maid for a hotel, I could never travel again lol."
– ModestMeeshka
It's A Process
"Make a condom for the TV remote control. Take the ice bag from the ice bucket and put the remote in it. Now I never have to touch the remote."
– dontknowafunnyname2
"I'm sure disinfectant wipes could do the job."
– Pheobe0228
Check For Monsters...People Monsters
"Make sure no one is hiding under the bed or in the bathroom 😂😅"
– HeadInTheClouds916
"I travel a lot for work…and I'm shocked no one else mentioned this. First I check the closet, under the bed, the bathroom for a hiding serial killer…then check the mattress for bedbugs…"
– pdxmikaela
Today I Learned
"Check for cleanliness and then take pictures Traffickcam."
"Traffickcam is an app where you take specific pictures of your room and then upload them to their database. They use these pictures to check on the location of human trafficking victims."
– slappymasterson
"Take a picture of the room and post it on the Trafickcam app so if the room or similar has been used by human traffickers maybe it will help find someone."
– CatsInTrenchCoat
And thanks to those last two stories, I'm a little scared to stay in another hotel.