People Share The Real Reason Behind Their Last Breakup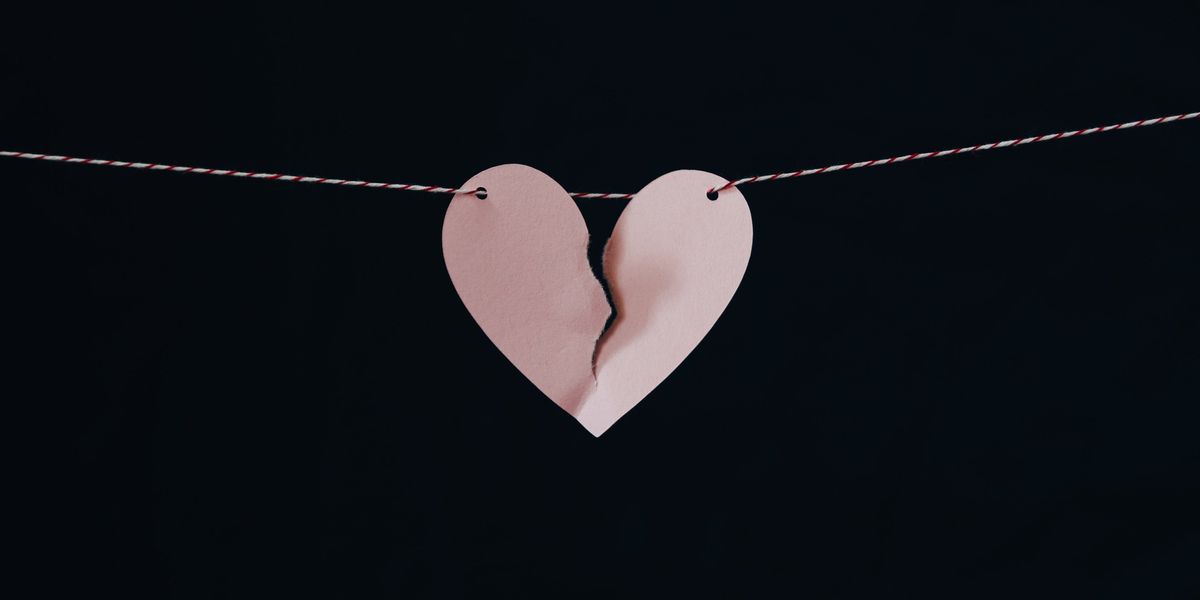 When love is on the rocks and there's no salvaging a relationship, it's better for a couple to call it splits.
Sometimes the reason for a breakup is obvious.
Other times, it's more complicated.
But the people involved going their separate ways is better than staying in an unhealthy relationship.

---
Curious to hear from ex-lovers who've been there, Redditor Lishasquarepant asked:

"What caused your last break-up?"
These Redditors found they and their significant other were no longer on the same page.

"Simply, we grew apart."
– catetheway
"Same, I feel like Michael Scott everytime I try to start another relationship. 'No question about it, I am ready to get hurt again.'"
– Gthew

Happier Apart
"Same. We loved each other like siblings, not spouses... Ugh! Lovely man though who now has a fab girlfriend. We are good friends and much happier apart."
– MoxieHasKnottyBits

No Regrets
"Same. And it f'king sucks, but that's life. It's been a year and I still hate every second that she's not in my life, but at the same time I know she's happier now than she would've been if we stayed together."
– throway35885328

Having no communication is the worst part.
Silent Partner
"He slowly got distant. I believe he lost interest and didn't dare be honest with me about that."
– GaiaNatur77

The Late Blame Game

"I had that happen as well, but then he pinned it on me being distant and not affectionate enough."
"My guy, if you pull your hand away every time I try to hold it, I'm gonna stop trying to hold it. And if I ask if something's up and you repeatedly tell me everything is fine, I'm going to believe you. Don't wait till I'm at my worst moment and then reveal you had issues with me for 3 months and break up with me for it being 'my fault.'"
– Billielolly

"Everything Is Fine"
"Oh man, the asking repeatedly and getting a 'nothing' reminds me of a story."
"My friend used to ask her ex this every time he was unusually quiet. He'd always say he was fine, then at one point, told her to stop asking because it was making him feel weird."
"So she did."
"Six months later he initiated a divorce because she didn't care about his feelings anymore."
"Like…don't ask for sh*t then get pissy when you get what you want."
– TheRealJackReynolds
And then there are those who were not invested in the relationship for a long time.
The Struggle Is Real
"He seemed to struggle with the concept of not f'king random people."
– spanglesandbambi
Leaving The Problem
"He moved to his country because he missed his family. So he only sent a WhatsApp message saying he was going to stay there. I would have preferred a call at least to break up a marriage."
– kattia12

New Life
"Something similar happened to my cousin. He married her in the US, they had a baby together.. a few years go by, he misses home, goes back to visit.. His family had an arranged marriage ready for him 🤦🏻♀️ He ended up with a new wife and new baby. Hasn't came back."
– MysticalMom7
A Foreign Custom
"It just seems so surreal that a grown a** adult with a wife and baby would leave his family behind for an arranged marriage. I'll never fathom the mentality."
– ro0ibos2

Ouch

"I wasn't having sex near as often as she was."
– YourWordsMatter

Breaking up is hard to do.
But a good thing to remember is that love can be found again and the new relationship can be even better than the previous one.
And that's something that can't be recognized until you look back in retrospect.
We all have to kiss a few toads.

Reddit user deadmoby5 asked: 'What was your "Sir, this is a Wendy's" moment?'
Most of us have heard the "Sir, This is a a Wendy's" phrase, said in those moments when someone has said something totally inappropriate given the setting they are in.
And while some of these literally take place in a Wendy's or similar fast-food chain restaurants, these awkward moments can happen... pretty much anywhere.
Redditor deadmoby5 asked:
"What was your, 'Sir, this is a Wendy's,' moment?"
...Actually, This Is a McDonald's.
"I was working at McDonald's and this lady said, 'Can I get the Wendy's four-for-four?!'"
"I said, 'Ma'am, this is a McDonald's.'"
"Without a moment's hesitation, she replied, 'Indeed it is, can I get a Big Mac?'"
- lukemercerrr
Someone Separated from Reality
"I had a guy come into my place of work yesterday p**sed off because he missed his payment date and had to pay extra to turn his phone back on."
"He said something along the lines of, 'It was due at midnight, and y'all aren't open at midnight, so how was I supposed to pay?'"
"I calmly explained that we are open until 7:00 PM every day except Sunday."
"He screamed, 'Well, unlike you, I actually have a job!'"
"At my job."
"Whilst doing my job."
- lordgabe92again
An Office Mix-Up
​"I work for a CPA office that is in an office park with a couple of doctors' offices."
"One day, a guy came in only speaking Spanish, so I grabbed my Spanish-speaking colleague to translate. He talked to the guy in the lobby for a few minutes, and then the guy left, and my coworker came back and asked if that was a joke or if we put someone up to that."
"Apparently, the guy explained that his testicles were extremely swollen and painful, and he was looking for one of the doctors' offices and just walked into the first building in the complex."
"I'll never forget, he said, '...I'm like, sir, we do taxes here, not testicles.'"
- AlternativeAcademia
A Health Advocate
"I worked in a cell phone store that had a veterans support office behind us."
"One day, an older gentleman was waiting in the queue. When it was his turn, I called him up and asked what I could help him with."
"He stepped up to the counter and told me that the veteran's hospital was claiming his vision impairment was only 20% disability, and he felt it was much higher."
"I agreed, and I offered to walk him to the correct building, and told him I would be a witness for him, lol (laughing out loud)."
- fridaycat
The Deck of Entitlement
"I was in Lowes one morning right after they opened. There was a woman at the service desk having a complete meltdown down, yelling and screaming because Lowes didn't have a licensed contractor there at the store for her to hire."
"She apparently woke up that morning and decided she needed a deck, like, that same day, and thought she could just go to Lowes and have someone immediately start building a deck."
"It was dead so I stood with the cashier listening to the show. They ended up having to call the police to get her to leave."
- DasGoat
The Coca-Cola Theorist
"I've told this story tons of times to my friends and family because it's one of my favorite Domino's Stories. This happened somewhere around 2017-2018."
"One day, it was really slow at work at Domino's. I was still a relatively new Insider (only a few months into what would be about four years) and still in school, so I was hoping that it would stay slow so I could go home early, so I could cheat on my math homework, play some League of Legends, and get some sleep since my school started an hour earlier than other schools in the area."
"A woman, probably mid-40s, came in to order a pizza. She was pretty chill, and we were just chatting while she was ordering because there really wasn't much to do otherwise since we already cleaned the store and oven and all that."
"After she got her pizza all done up, I asked her if she would like any drinks."
"She was like, 'Oh, what do you guys have?'"
"I was running down the drink options and she noticed Coca-Cola and looked at me wide-eyed like she just saw someone get hit by a car."
"She said, 'DON'T YOU KNOW THEY PUT HUMAN EMBRYOS IN COKE?!'"
"...I'm sorry??'"
"She then spent the next SEVEN. MINUTES. Running down pretty much every major conspiracy, from human embryos in Coca-Cola to Flat Earth to the moon landing being faked, etc. If you think of a pre-pandemic conspiracy, she hit it."
"I was stunned. The only words that could come out of my mouth were, '...So no on the drink, then?'"
"She said brightly, 'Coke Zero, please.'"
"I guess the Zero means 'Zero Embryos.'"
- noblemile
Work That Connection
"I work in radio, and got a call on the contest line one time."
"'Yeah, I need a hotel room,' said the caller."
"'OK. How would you like me to help you?'"
"They said, 'Well... book me one!'"
"'You're aware you called a radio station's contest line, right?'"
"'Yeah. Don't you book hotel rooms for rock stars when they do a show in town? Book me one!'"
- originalchaosinabox
I Believe the Store You're Looking For is... Sephora.
"Not one specific moment, since it happened all the time when I worked at Ulta."
"She said, 'I'm looking for this lipstick,' and showed me a Sephora brand lipstick."
"I said, 'We don't sell that, but I can show you something similar!'"
"She was indignant. 'No, I want this specific lipstick, don't you sell it?! Well, where can I buy it?!'"
"I deadpanned, 'At Sephora, ma'am.'"
- Sunshine030209
A Misdirected Call
"I worked in a local cafe/newsstand/convenience store type spot. We also had a Ticketmaster outlet for a bit. Our small town had an annual concert that usually ran two or three nights. It was really popular with the local folks, so it brought in a lot of foot traffic with people buying tickets (my boss was honestly a small-business mastermind)."
"That was the extent of our involvement: we sold and printed gate passes."
"On night one of the event, I was closing the store as usual, at 10:00 PM."
"An irate woman called, wanting to 'file a noise complaint' about the concert."
"I was like, 'Ma'am, you must have the wrong number, this is a local cafe.'"
"She INSISTED that she was filing 'an official noise complaint' and demanded to speak to the owner RIGHT NOW."
"I said, 'At 10:00 PM on a Friday? Yeah, he's not here.'"
"He also isn't the police and doesn't deal with noise complaints. Also, it's only 10:00 PM, and this concert has been widely advertised for months."
"She then went on a wild rant that we needed to do… something?… about the noise, since we sold tickets. She wouldn't let me off the call and was going berserk."
"I told her I was going to disconnect since we had nothing to do with the event or the noise."
"She called back multiple times, and finally I just let the phone ring… It was still ringing when we locked up. Like, MA'AM, ARE YOU OKAY?"
- Swimming-trifle-899
In Search of the Mystical Dairy King
"I worked at Dairy Queen about ten years ago, and a customer pulled up to our very busy drive-thru."
"Customer: 'Yeah, can I have the 10 nuggets for $1.49?'"
"Me: 'I'm sorry, sir, we don't carry nuggets, but I can get you a chicken strip basket?'"
"Customer: 'No, I want nuggets! On your commercial! You don't even know your own food?!'"
"Me: 'Sir, I'm sorry but we don't carry nuggets. We have chicken strips and steak fingers?'"
"Customer: 'NUGGETS FOR $1.49!'"
"Me: 'Sir, this is Dairy Queen, you are referring to Burger King.'"
"Customer: 'Dairy King?!'"
"Me: 'You are at Dairy Queen, asking for a Burger King menu item.'"
"Customer: 'Oh. (proceeds to wait in line for another five minutes while I watch)"
- avianeyb
Deer in Headlights
"I worked at Wendy's throughout high school and some lady ordered a burger meal at the drive-thru. Over an hour later, she comes back to the front counter, slamming the burger on it, saying it was cold."
"I checked our receipts and told her she ordered over an hour ago and that burgers aren't meant to stay hot for that long."
"She said that was absolutely unacceptable and how dare we serve her a burger that gets cold."
"She then proceeded to ask me for my full name and details so she could sue me, at the same time freaking out when I didn't have a pen to give her to write down my info."
"Another customer walking by said, 'Holy s**t, lady, relax,' and she yelled at him to mind his business."
"He said, 'Well, I just feel bad for this poor employee you're yelling at. If you don't wanna eat here, go somewhere else.'"
"Bless his soul, I was only 17 and was so shocked."
- hayleexh
Not a Medical Professional
"I work as a cashier at a home goods store. I'm very friendly and honestly treasure my customer interactions."
"I was doing my usual patter, like, 'Hi there, how're you doing, did you find everything all right?' and this lady tells me that it's the first time she's been out of the house in a while."
"I thanked her for choosing our store and went to move on with the transaction. She raised her shirt, showed me a HUGE angry red incision on her stomach, and started telling me about her recent hysterectomy. The stitches hadn't even been removed yet."
"I sort of nodded and smiled and tried to pivot to her total so I could move on with the MASSIVE line that's building, and she wouldn't stop talking."
"I had to call for a back-up cashier while getting a very detailed description of surgery, uterine cancer, and the recovery process. She didn't drop her shirt the entire time."
- souryoungthing
Depending on the Pet Supply Department
"I used to work for Kmart. Someone came into the store and wanted to know where the pet department was located. We only had one aisle of pet items and it was mostly items for dogs/cats (food, litter, toys, etc)."
"I took the customer to the aisle, and they said, 'This is it? This is all you have for pet supplies? You don't have an actual department like other stores?'"
"'Yes sir, we just carry the basics. If you need a bigger selection, there is a Pet Supplies Plus located at the other end of the plaza.'"
"The customer got upset and said, 'But if I wanted to go to Pet Supplies Plus, I would have gone there. But I wanted to go to Kmart. So I'm guessing you don't have fish food or anything like that?'"
"I showed him the same selection of fish food, and he got upset. He then started asking advice for fish tanks and again, I directed him to the Pet Supplies Plus that was located just a couple storefronts down from Kmart. When he insisted on not going to that store, I gave him directions to 2 other pet stores in the area."
"Eventually he left, but not before saying, 'This is why Kmart is going out of business!'"
"Sure buddy, the lack of a pet department is the sole reason Kmart is going out of business."
- DannyC990
...Oops.
"Found the product I needed online. I drove to the store and spent 20 minutes failing to find said product on the aisle it was supposed to be on."
"I showed the picture to multiple staff, none of whom recognized it."
"I finally went to the customer services desk and after 10 minutes of waiting in line got told the website I was looking at was one of their competitors."
- SarcasmWedding
Uno Reverse Card
"I went to the drive-thru at a Wendy's and the person taking the order said, 'Welcome to Walmart.'"
"I was really confused and I heard laughing and he said, 'I'm so sorry,' he works there too and was on autopilot."
- SpecificLook7215
"You missed the opportunity for the uno reverse card. Imagine saying, 'Sir, this is a Wendy's,' as the CUSTOMER."
- Avenntus
"A few months ago, I drove up to the Wendy's drive-through and heard through the speaker: 'Welcome to McDonald's, can I take your order?' (There was laughing in the background)."
"I did reply in a serious tone, 'Sir, this is a Wendy's!'"
"Cue uproarious laughter by all... I think they were stoned."
"10/10. Always going to that Wendy's."
- codeprimate
From hilarious to jaw-dropping to utterly shocking, it's fascinating to see how awkward things can get when someone does something completely inappropriate for a setting. At least in most of these cases, they made for funny and memorable stories.
Let's face it. No one looks forward to a doctor's visit.
Anyone declaring otherwise is fibbing and needs to have their head checked–which should be no problem for them to clear their schedule for.
While some visits consulting a medical pro is beneficial for identifying an ailment or for seeking relief, the process can still be unnerving.
Curious to hear from the experiences of strangers online, Redditor sydthakidd asked:

"What was your worst experience at a doctor's office?"
When doctors don't know who or what they're treating, it's a major concern.
Unnecessary Scan
"I was getting a bone density scan for some odd reason, and the doc came in a while later and told me I had Osteoporosis. This was not why I was there in the first place and was completely surprised. I asked him if I could see the chart, and it was for a 70 year old woman. I was a 30 something man, and he had the wrong chart! Turns out I did not have any issues at all, well, bone density related…"
– Curleysound

Pumping Iron
"Oh god, this reminded me of the time I took iron pills daily for four months because LabCorp mixed my results with someone who had severe anemia."
"When I went back to be tested again, my iron levels were SO goddamn high it was almost bad."
– swanlakepirate423

Lethal Prescription
"I went to a clinic to see a doctor about a fever and body aches and informed him I was allergic to NSAIDs.. he said he'd give me something and it was not an NSAID."
"Went home, swallowed the pill, immediate allergic reaction starts.. rushed to the A&E of a hospital where they pumped me full of drugs to stop the allergic reaction.. and the doc there asked me why I took the NSAID."
"I think the A&E doc reported the clinic doctor because he was never seen again."
– bearyken

Bad Communication
"I had a similar thing at a hospital here. Told multiple nurses and staff that I was allergic to aspirin, basically everyone except the doctor. Doctor prescribed me Advil, and assuming he looked at my chart and having no idea that both are NSAIDs, took Advil. Came back to the hospital an hour later in anaphylaxis and difficulty breathing."
"25 years later, had a minor surgery at the same hospital and now they put a bright band around my wrist immediately, and the first thing any person I interacted with asked is 'Do you have any allergies?' Annoying to be asked that 25 times in a 4 hour period, but nice to see that policy has changed to make sure that kind of thing doesn't happen again."
– impossibilia
Unpleasant Emissions
"I had pinched my syatic nerve pushing carts at work. He accused me of having very kinky sex while my gf was in the room. I told him it was at work, and he assured me he would not judge me if it was from sex. He then gave me OxyContin and told me when ever I needed a refill I should call him and he'd make sure I had plenty. Very weird."
"The other is super mild but he kept farting. Like the whole time he'd fart every few minutes."
– Karsa69420

The last thing these Redditors expected was to endure more suffering after seeing their doctor.
Fix It, Don't Break It, Doc
"I thought I had a broken nose. The doc was showing me, on a heavy glass x-ray plate, that my nose was not broken. But as I was looking up, he dropped the plate on my nose and broke it."
– Wind2Energy
"'I, uh, guess you're here for a broken nose after all, huh?'- Dr probably."
– Chris_the_Otter

The Inappropriate Specialist
"Was 17, had an infected ingrown toe nail. My pediatrician tried cutting and digging it out with what looked like pliers and bracing his leg against the table. After f'king around for a bit he realized he wasn't going to get it. No numbing gel or anything. Hurt like a mofo. Scheduled an appointment with a podiatrist, he numbed it, had it removed in about two minutes and told me to never see that dr. Again."
– Sam_i_am_68

More Embarrassment Than Pain
"Laid on my side with my back to the door for a prostate exam. Heard people walk by talking while a finger was in my butt and realized the door was open."
– survival-nut
"I want to move to another country on your behalf just from reading this."
– OddEpisode

If at first you don't succeed...
X Didn't Mark The Spot
"The ENT doctor removed a skin cancer from my nose, leaving an ugly scar. Turns out he excised the wrong area and I went to a different doctor to actually remove the cancer."
– DdraigGwyn

"Smug Bastard"
"Not me, but a close friend:"
"She was having debilitating migraines, to the point she couldn't work or function. She waited nearly a month to see a neurologist. Upon a brief examination, he said:"
"You don't have anything wrong with you. Just exercise and try not having headaches."
"Three months later, he finally relented and did an MRI. She had massive lesions on her brain. She was diagnosed with MS. The smug bastard was somehow irritated she had a positive diagnosis. Her health wasn't as important as his ego."
– wheresmychin
Second Doctor Saves The Day
"I had been sick for a while and had been gaining about 20 pounds a month. I had seen multiple doctors and they just told me I was just eating more than I thought which was ridiculous. I went to a doctor for a skin issue and the new doctor walked in the room and looked at me from across the room and said 'let's get you to the emergency room' after about five seconds."
"I had end stage cirrhosis of the liver. That kind of sucked. I had a liver transplant 362 days ago and only in the last month have I started to feel like I am getting back to normal."
"Did you know you can get so sick your hair turns gray and then get better and the gray hair goes away? It's weird honestly."
– blippityblue72

Hands-down the worst experience ever at a doctor's office was before I met with my actual doctor.
While I was waiting in a separate room waiting to go into the doctor's office, the phlebotomist came in to take some blood samples from me.
I have very prominent veins with the bluish hues making them even more visible. Yet, the phlebotomist managed to miss piercing through my veins.
Not once. Not twice. NOT THRICE.
She had to run out to get my primary care physician to jab the needle into me for my fifth–but thankfully his first–successful time.
It's a wonder how I managed to get back home in my highly woozy state.

If you were to ask most parents these days what they hope their child might be when they grow up, chances are the majority of them will say a doctor or a lawyer.
Or, at the very least, they might say they hope their child marries one.
However, had you been growing up in late Victorian or Edwardian England, being a doctor or a lawyer, let alone marrying one, was not exactly something to brag about.
For if you were someone of any means or rank, you probably wouldn't work at all.
Thankfully, the stigmatization of those jobs wore away over time, and people now respect them for the important professions they are.
Sadly though, the passage of time has not been as kind to other professions, whose pedigree has suffered the reverse fate.
Redditor probablyuntrue was curious to hear which professions people believe no longer carry the same pedigree they once did, leading them to ask:

"What job used to be prestigious but isn't anymore?"
If Anyone Rues The Invention Of The Automobile...
"Blacksmith."
"They were the town engineer, manufacturer, craftsman, and problem solver all in one."
"Now they are mostly just hobbyists."- BaconReceptacle
And All They Told Was The News...
"Newspaper columnist and local news anchor."

"They used to be celebrities when they were the primary mediums people got their news from."- 4Ever2Thee
Blame It On The Name Change...
"Flight attendant."
"Back in the 1970s, if you were dating a 'stewardess', all your friends were jealous."- Earguy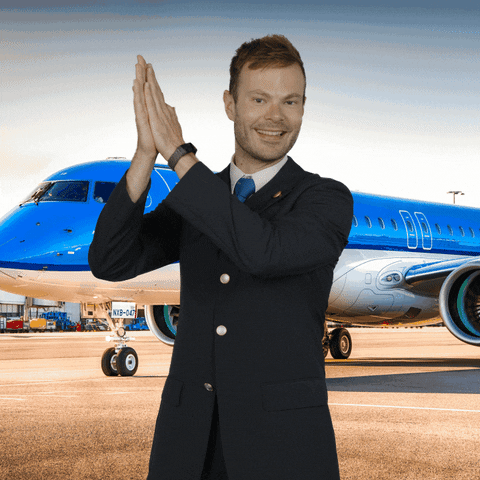 Cabin Crew Applause GIF by KLM
Giphy
Maybe It's People's Taste Which Has Taken A Hit...
"I was a furniture and cabinet maker in the 2000s."
"I designed and built entertainment centers for the new flat-screen tv fad."
"Paid great, everyone thought I was cool."
"No one gives a sh*t anymore and the pay has scaled way down with this economy so I'm back in school."- Low-Abbreviations-38
Owing To Certain Connotations, Perhaps?
"Spice trader."
"I was of course talking about reading actual spices."
"With the new movie, being a character in Dune is probably more prestigious than it has ever been."- I_might_be_weasel
Thanks Spotify...
"Nighttime radio DJ."- Scrappy_Larue
"They used to set what music was cool and not."- laudinum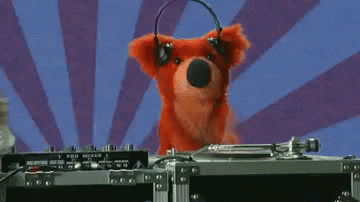 Dj Puppet GIF
Giphy
Before There Was Kinkos...
"Printer."
"Lithographic or various others."
"Used to be an amazing career and essential to society."
"Since the rise of the internet and decline of printed media the industry has died."
"Not that long ago, the spread of information was made possible through printers, not anymore."- Advanced-Stupid
There Sevice Has Been Expedited, or perhaps "Expedia'd"...
"Travel Agent."
"Finding flights, booking good hotels, knowing the cool places to go, how to get tickets to events, and how to pull it all together for someone used to be fairly useful skills to have."
"Now the job is basically nonexistent apart from super high-end or specialty positions."- MrMojoFomo
Their Cargo Is Seldom Precious...
"Letter carriers for the postal service."
"All I deliver now is junk mail and Amazon packages."
"Certified letters used to be treated like it was a classified gov document(because it could be) that you were responsible for."
"You even had to sign out to receive them because you were accountable for them."
"Now they come mixed in with the bulk junk mail."- flyjum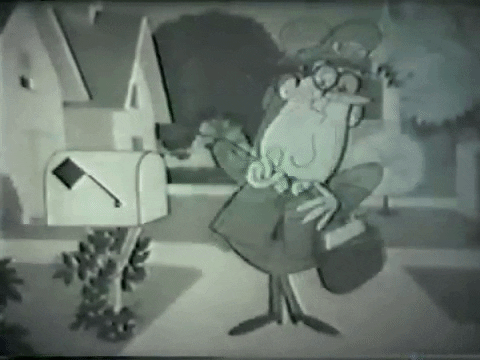 Postal Worker Vintage GIF
Giphy
"Bank manager."- biga204
"I would argue that position is still prestigious in towns under 20k pop."- 2cats2hats
Some Money Management Isn't So Glamorous...

"Working at a Bank."- DogusEUW
"Before the credit score was invented, working as a banker was prestigious because you got to decide if someone got a loan or not."
"Everyone want to be buddies with a local banker because he could sign off on a loan and set the terms."
"How do you think grandpa bought the house?"

"Now individuals don't do that algorithms do."- Limp_Distribution
"...All The Livelong Day..."

"Freight conductor/ engineer."
"Used to be a great career."
"The hours and schedule have always been rough but the pay made up for the inconvenience."
"Now corporate greed, sh*tty contracts, mass company surveillance, and insane attendance policies have turned railroading into a sh*t job."- Boo_Blicker
Survey Says...
"Land Surveyor."
"3 of the 4 presidents on Mount Rushmore were land surveyors, and owning property was a big deal so people who could give you legal authority over ownership were pretty well respected."
"Now you make $12 an hour starting to dig holes lol."- HandsOfJazz
When You Realize You're On The Wrong Track...

"Working in academia, in a way."
"Over last several decades, tenure tracks got way more competitive."
"Young scientists are now often overworked, underpaid and have uncertain future."
"No wonder that many leave the academia for private sector."- MyKinkyCountess
It's Very Easy To Judge..."
"Is any job considered prestigious nowadays?"
"It feels like the internet has allowed us a deeper look into what every profession really is like and the aura of mystery/awe that used to surround particular jobs just isn't there anymore."- justgonnaknowaway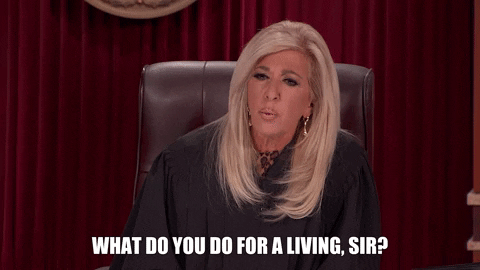 What Do You Do For A Living GIF by Hot Bench
Giphy
It's certainly worth wondering what makes people think a job is prestigious or not?
The pay? The duties? The qualifications?
None of which should ultimately factor in, as when push comes to shove, all jobs have value.
After all, most of the jobs that were considered "essential" during the height of the pandemic were generally anything but lucrative.
But where would we be today without them?