People Share The Real Reason Behind Their Last Breakup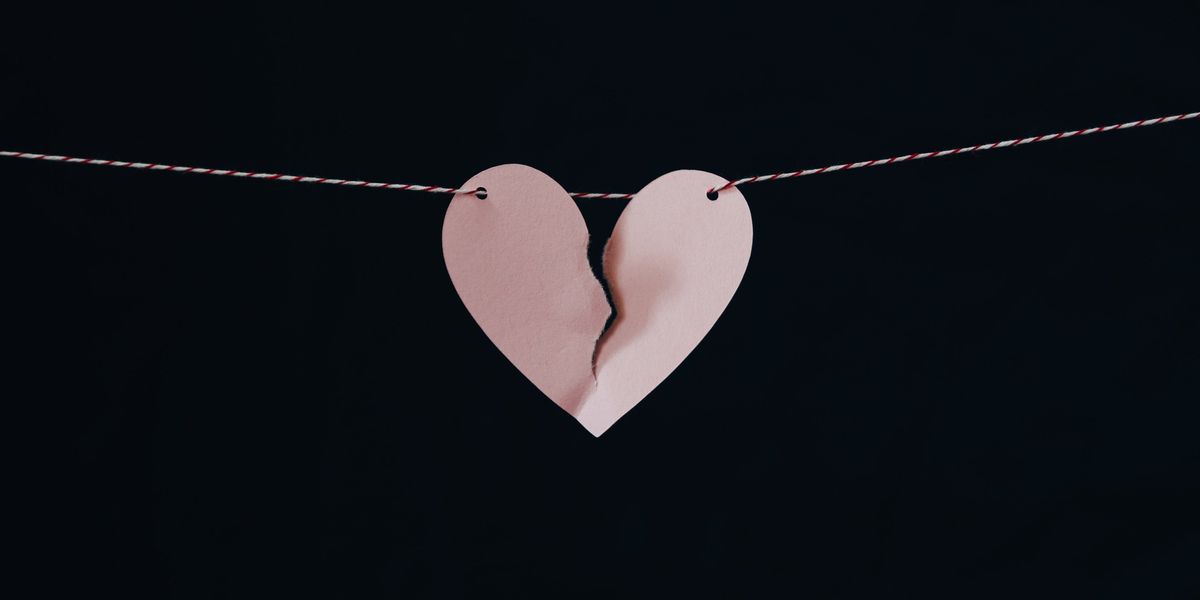 When love is on the rocks and there's no salvaging a relationship, it's better for a couple to call it splits.
Sometimes the reason for a breakup is obvious.
Other times, it's more complicated.
But the people involved going their separate ways is better than staying in an unhealthy relationship.

---
Curious to hear from ex-lovers who've been there, Redditor Lishasquarepant asked:

"What caused your last break-up?"
These Redditors found they and their significant other were no longer on the same page.

"Simply, we grew apart."
– catetheway
"Same, I feel like Michael Scott everytime I try to start another relationship. 'No question about it, I am ready to get hurt again.'"
– Gthew

Happier Apart
"Same. We loved each other like siblings, not spouses... Ugh! Lovely man though who now has a fab girlfriend. We are good friends and much happier apart."
– MoxieHasKnottyBits

No Regrets
"Same. And it f'king sucks, but that's life. It's been a year and I still hate every second that she's not in my life, but at the same time I know she's happier now than she would've been if we stayed together."
– throway35885328

Having no communication is the worst part.
Silent Partner
"He slowly got distant. I believe he lost interest and didn't dare be honest with me about that."
– GaiaNatur77

The Late Blame Game

"I had that happen as well, but then he pinned it on me being distant and not affectionate enough."
"My guy, if you pull your hand away every time I try to hold it, I'm gonna stop trying to hold it. And if I ask if something's up and you repeatedly tell me everything is fine, I'm going to believe you. Don't wait till I'm at my worst moment and then reveal you had issues with me for 3 months and break up with me for it being 'my fault.'"
– Billielolly

"Everything Is Fine"
"Oh man, the asking repeatedly and getting a 'nothing' reminds me of a story."
"My friend used to ask her ex this every time he was unusually quiet. He'd always say he was fine, then at one point, told her to stop asking because it was making him feel weird."
"So she did."
"Six months later he initiated a divorce because she didn't care about his feelings anymore."
"Like…don't ask for sh*t then get pissy when you get what you want."
– TheRealJackReynolds
And then there are those who were not invested in the relationship for a long time.
The Struggle Is Real
"He seemed to struggle with the concept of not f'king random people."
– spanglesandbambi
Leaving The Problem
"He moved to his country because he missed his family. So he only sent a WhatsApp message saying he was going to stay there. I would have preferred a call at least to break up a marriage."
– kattia12

New Life
"Something similar happened to my cousin. He married her in the US, they had a baby together.. a few years go by, he misses home, goes back to visit.. His family had an arranged marriage ready for him 🤦🏻♀️ He ended up with a new wife and new baby. Hasn't came back."
– MysticalMom7
A Foreign Custom
"It just seems so surreal that a grown a** adult with a wife and baby would leave his family behind for an arranged marriage. I'll never fathom the mentality."
– ro0ibos2

Ouch

"I wasn't having sex near as often as she was."
– YourWordsMatter

Breaking up is hard to do.
But a good thing to remember is that love can be found again and the new relationship can be even better than the previous one.
And that's something that can't be recognized until you look back in retrospect.
We all have to kiss a few toads.

People come up with all kinds of weird ways to get free or discounted stuff. Sometimes these methods involve sneaky tricks played by the customer. From confusing cash transactions to ricocheting oyster shells, these Redditors have seen it all. Have you ever tried pulling off any of these sneaky ploys?
Let's talk about sex, baby.
I love that song and that phrase.
Yes, sex is natural and fun.
It can also cause a colossal amount of drama.
But does everyone always do it for the right reasons?
Redditor Environmental_Log257 wanted to hear about all of the wrong reasons people used for shacking up with others, so they asked:
"What's the worst reason you hooked up with someone?"
I like to think that all of my sexual choices were thought out and wise.
But who am I kidding?
I'm no better than the rest.
I did the deed
"My first long-term gf cheated on me when she went off to college. We broke up. About two months later she got hit by a transportation bus and lost her leg. We had seen each other a couple of times after her recovery and hooked up. Years later I meet another girl with the same first name through a different ex and she had lost her leg too. I was thinking what are the odds of someone else being able to say they slept with two girls with the same name with both missing a leg…. So. I did the deed."
Justsittinghere25
I hear you
"We both had the same name and thought it would be fun to call out our names in the heat of it."
RayRayJones
"Ok, this is like… the BEST reason to hook up with someone. That sounds hilarious."
hashtagsugary
"Honestly that sounds so fun. Too bad I'll probably never meet anyone with my name since it's not technically a real name and I've never HEARD of another person being called that. My middle name is Ashley, though, and I tend to go by that in professional settings (I'm a guy, by the way) so I probably have a decent chance of trying that."
___sephiroth
That Night
"Almost dated in high school. Had a falling out in college and didn't talk for years until we both attended a mutual friend's wedding. We were the only single people there and neither wanted to go home empty-handed. So we didn't. That was about four years ago. We talk sporadically but we've only seen each other in person maybe once or twice since that night."
Current-Revolution-4
"Interesting that you've never developed it. In my personal experience knowing myself, if this were to happen to me, I'd so relive the moment in my mind and want to be with that person forever, assuming the action was good and the person is happy with me."
HamaDDisco
Wingman Issues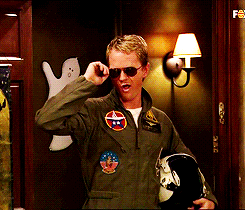 Barney Stinson Wingman GIF
Giphy
"She was hitting on my friend and he wasn't down, so he said 'save me.' Reverse wingman lol."
SmokeAbeer
"Falling on a grenade for your comrade."
magcargoman
Bad ideas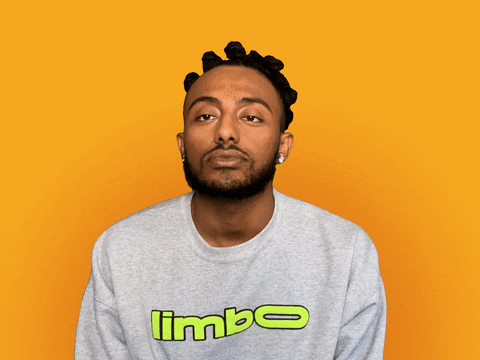 Oh No Facepalm GIF by Aminé
Giphy
"My best friend (I'm Male she's Female) hadn't had sex in a year and asked me."
"We stopped being friends in any capacity after that."
cgulash
Feeling Unpretty
"I felt unattractive after my ex cheated on me and I needed someone to tell me I wasn't."
totalanomie
"Same-ish. Had a rough and very confusing breakup."
"She found me attractive and clearly was just looking for a little fun, with no attachment. We talked a lot and had a good time just being together, but we didn't really date. Just talked, sex, talked. It made me feel wanted again. She seemed to enjoy it and was clearly not interested in anything more than that. We parted as friends."
FaliedSalve
AOL Days
"Because she asked. I was visiting a friend in a different part of the state and she introduced me to one of her friends and she gave me my AOL username. This was back in the late 90s. 😉 A few days after returning home I received a message from that person asking for a one-night stand."
AnimeJoex
"A man has to comply to the AOL lady, it's just sound reasoning."
hayitsnine
Truth
"I was emotionally compromised and wanted to use a person that I cared nothing about to make me feel better about a situation that I couldn't fix."
Rounder057
"I appreciate your honesty. Honestly, 99% of people do this at one point in their life whether they admit to it or not. You're admitting to it, even if it's anonymous, which says a lot Or maybe I'm just like you and want to feel better about myself and I'm just a crazy rando. Therapy here I come!"
dl-__-lp
Gotcha!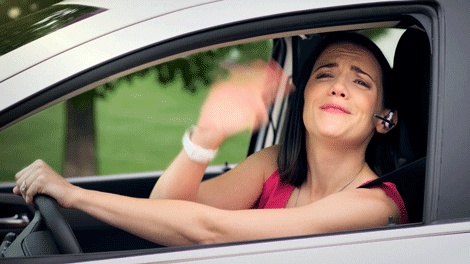 Wave Goodbye GIF by Beauty Brands
Giphy
"He cheated on me with his roommate's girlfriend. So obviously his roommate and I hooked up for some revenge. It was excellent and I regret nothing."
HighQueenMarcy
Might as well
"We were bored. This was in the mid '00s when smartphones were not a thing yet and people still used CD players and DVDs. We both had no money or place to go and after doing nothing but talking with each other for 3 days we felt like we knew each other pretty well. I remember her complaining that 'there's nothing to do out here.' So I jokingly said back 'Well we could always do each other.'"
"Expecting her to punch me in the arm like she did when I made a comment about her boobs growing when she was talking about needing to go bra shopping. However, instead, she just sighed and said 'We might as well.' Before getting up and going inside her grandma's apartment. At first, I was a little confused and thought she misheard me so I followed. However once I was inside and saw her taking off her shirt I knew she heard me perfectly well."
alanalot
Wow. Sex has people doing crazy things.
It maybe a wiser choice to think things through sometimes.
Or at least get a hobby or two.
We've all heard of Thomas Edison's process of inventing the lightbulb and the Wright Brothers' many attempts at inventing the first flyable airplane. We've even heard of the ridicule they heard of their ahead-of-their-time ideas.
But there are so many other examples of major scientific findings that were heavily argued against when they were first presented.
Redditor fuzzycuffs asked:
"Who was vilified in their time but in hindsight was completely right?"
Lead Contamination
"Doctor Clair Cameron Patterson not only discovered the true age of the Earth with his research in Lead-dating, but during this process, he accidentally discovered the dangers of lead contamination."
"Then he went, 'Wait, we're putting this s**t in gasoline, cans, paint, etc.' He then began campaigning against lead in everyday products. In particular, he targeted the gasoline industry."
"You can imagine how that went in the courtroom. He was vilified, excluded, and slandered but kept pushing for lead to be removed from gasoline."
"It took decades, but obviously, lead was removed from gasoline almost entirely by 1990."
- honeybeebryce
The Importance of Scrubbing Out
"Joseph Lister, one of the first doctors to publicly endorse germ theory and recommend disinfection."
"At the time, surgeons would literally move from an amputation to an autopsy to the delivery room, using the same tools often without even cleaning the gore from their hands and clothes."
"When Lister recommended comprehensive disinfection between procedures, nearly the whole British medical community laughed at him. He spent years as a pariah gathering data from his own practice until he could finally prove beyond a shadow of a doubt that his methods reduced post-operation infection by a staggering rate."
"Now he's known as 'the father of modern surgery.'"
- SirKedyn
The Existence of Pangaea
"The guy who came up with the theory of Pangaea and continental drift."
- LABARATI
"Alfred Wegener. Not only that, we now have theories that Pangea was only one of the many supercontinents that have existed throughout the eons: Nuna, Rodinia, Pannotia..."
- Lihkhun
The Truth Behind Ulcers
"Barry Marshall (and also Robin Warren his co-researcher)."
"Forever, the cause of peptic ulcers was believed to be stress, spicy food, and too much acid production. They believed it was actually of bacterial origin."
"No one believed them, they were ridiculed because the belief was that bacteria couldn't survive in the acidic environment of the stomach."
"Not until Barry took a cocktail of H. pylori bacteria, which caused him to have massive inflammation of the stomach which was found to be colonized with the bacteria, but a course of antibiotics later and it was gone."
"One Nobel prize later and now the treatment of peptic ulcers is turned on its head, and instead of months or years of discomfort it can often be sorted with a week or two courses of antibiotics."
- Djiinjja-Ninja
Unalive Infectious Diseases
"Stanley Prusiner. Everyone who was anyone in science knew that proteins couldn't be an infectious agent. They weren't even alive!"
"He suffered so much mockery and skepticism... until the mad cow disease, and kuru etc., were found to be precisely what he had described."
- Common-Wish-2227
Medical Cross-Contamination
"Ignaz Semmelweis. The world didn't know about germs yet, but he saw that way less women were dying from childbirth when midwives attended the births than when doctors did (doctors were coming from autopsies and wrecking women's s**t)."
"Ignaz suggested they start washing their hands, and people lost their f**king minds. Doctors ridiculed him and everyone hated him. He had a 'nervous breakdown,' was committed to an insane asylum, beaten by the guards, and died from a gangrenous wound as a result of the beating."
- AhemExcuseMeSir
Sports and Steroids
"The journalists who maintained Lance Armstrong was doping when he was winning the Tour de France. I remember they were mocked because they admittedly went to extremes hunting for evidence. I remember reports of them sifting through Armstrong's trash."
"Lance Armstrong was a great story, a testicular cancer survivor who beat the disease and went on to set the record for most Tour de France victories (was it 7?). He was untouchable. Anyone contesting he was cheating was shamed."
"I remember the journalists investigating him were mostly French, so they were dismissed because they were sour that an American was breaking the Tour de France records. I remember other Tour winners such as Greg Le Mond and Floyd Landis also contesting that Armstrong was cheating, and both being silenced/shamed."
"Landis had tested positive himself for doping so he wasn't considered a reliable source. I remember with Le Mond they dug into his history and brought up child abuse he suffered as a result of him making claims against Armstrong."
"Turns out they were all right."
- SultanofShiraz
Tragic Genetic Defect
"Patricia Stallings comes to mind."
"She was convicted of poisoning her first child. She gave birth again in prison, the kid got taken away, and the kid also died."
"Instead of poisoning, it has since been found it was a genetic defect that had similar effects as poisoning with antifreeze."
- Wisely_0904
Radical Equality
"One of the lesser-known ones is Hellen Keller. Her story of overcoming her disabilities as a young woman was often taught to children, but her adult life was largely excluded because of her 'radical' ideas at the time which involved pushing for Black rights, anti-lynching laws, early support of birth control, supporting liberal socialism, and she even co-founded the American Civil Liberties Union."
- ObeseMorese
Overly Sweet Food
"​John Yudkin was a food scientist who tried hard to push the idea that sugar caused heart disease and obesity amongst other conditions. He suggested a low-carb diet for weight loss in 1958."
"The sugar industry paid scientists like Ansel Keys and D. Mark Hegsted to downplay this connection and suggest that dietary fat caused obesity and heart disease. Massive lobbying helped pro-sugar scientists to become advisors to the government and officially suggest a low-fat diet to prevent heart disease."
"Taking fat out of food makes it taste bad, so what do they add? More sugar, causing the food to be unhealthier. The demonizing of fat lasted well into the 2000s and often still persists to this day."
- Fallenangel152
Copernicus Called
"Nicolaus Copernicus theorized that the planets actually circled the sun instead of the other way around. The church initially accepted heliocentricacy but banned his views in the 1600s."
- buckmaster86
"He will forever be remembered for setting up one of my favorite insults of all time: 'Copernicus called. It turns out you're not the center of the universe.'"
- GullibleToe_9909
Unfiltered Water
"John Snow. He tried to remove the handle of a water pump in London that was drawing its water downstream from a sewage pipe. People who drew water from the pump caught cholera."
- PsychologyStock8353
No Nuclear Ruin
"Stanislav Petrov. More people need to know his name, he literally, like quite literally saved the world."
"He saved the world from nuclear ruin, simply because he was stubborn and refused to believe the computing error. He went against his position orders and was consequently sacked by the USSR and lived an isolated life. Not necessarily vilified by all, but vilified by the USSR and ignored by the West. It put some respect on his name."
"And he didn't even win a Nobel peace prize, died in 2017. I recommend watching 'Stanislav Petrov, the man who saved the world.'"
- Weebla
Reluctant Darwinism
"Charles Darwin. There's a whole book on how scared he was to publish his work because he knew he'd be hated for it. The Reluctant Mr. Darwin by David Quammen."
- catmandude123
Too Soon, But Also Not
"The Deep-sea exploration community warning OceanGate against ocean tourism. OceanGate basically told them to mind their business."
- redman9000
As painful as many of these revelations are, this whole series is a great reminder of the fact that we, as individuals and as a society and as a global community, will never know everything.
We'll never stop learning, and sometimes, no matter how extreme the consequences, we will be wrong.
Every medical professional has seen their fair share of difficult patients—but some of the most memorable visits involve the moment when it becomes abundantly clear that the person in front of them is totally faking their symptoms. Sometimes it's just for attention…but sometimes, it's way more sinister.