People Break Down Which Professions Are Morally Wrong
I get we all need to make money.
But how much of our soul are we willing to compromise?
How does one sleep at night when your day job is being a thief?
There are some shady yet legal jobs out there.

Let's discuss...Redditor tony971 wanted to discuss on what jobs maybe need a personal rethink. They asked:
"Which jobs are morally wrong?"
---
I almost sold kitchen knives. My set couldn't cut the can. So I ran.
Saviors for $$$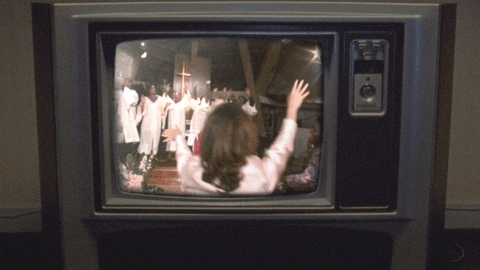 Celebrate Thank God GIF by Kesha
Giphy
"Televangelists that manage to convince their followers that God will provide for them... IF they make a one-time (which turns out to be multiple times) donation."
Ok-Strain-9847
Hang Up
"Call center scammer."
"XeQuTi
"A friend of mine used to work for the OG pre-paid travel scam. If you are not familiar, this is a scam they used to run in the 80's and 90's where a mark would pay 4 figures or so to join a travel club. The deal was that the member could choose vacations and pay minimal fees."
"The truth was that none of the desirable vacations were ever available and the available vacations had super high fees that actually paid for the vacation. The thousands of $ initial club fee was actually paid out to the phone scammer and the company that sold it. Very little of the fee went to travel services."
"My friend's job was first selling the vacations then working the customer service line. The sales people made ~$20/hour + a $200-$300 bonus for every sale. They had phone sales people making $80k in the early '90s. All that mattered is that they could sell the mark the dream of travel that they knew they would never deliver."
"As a customer service person she knew all the rules to a letter. After 3 days there was never a refund. She would just politely say no in different ways over and over again. Probably not coincidentally, she had a lot of trouble telling the difference between what was legal and what was ethical. She didn't realize there was a difference."
tweakingforjesus
Manipulators
"Addictive Design Engineer."
Ralph_Nacho
"I tried to use TikTok and I just found it overwhelming. Auto-play videos, stuff showing up on my feed I don't want, etc. Kind of a nightmare for someone who gets overwhelmed easily. I'm sticking with watching TikTok compilations on youtube like a grandma."
REDDIT
Sell it Off
"Those people that market fake health insurance bulls**t on the TV channels aimed at the elderly, or sell snake oil to the old/disabled/chronically ill as though it actually works. I'm not sure what those jobs are formally called, but back in my day we called them 'con artists.'"
StrawberryR
"Marketers. The job is literally to convince someone to buy something. Whether they want the product or not."
"And fair, sure, there's a niche for people like that. What I can not stand though is Marketers. The disingenuous bullshi**ery of a 1984 language to try and shoehorn something into someone's life. The unnaturalness of it... It's like speaking to a person that can not feel emotions but pretends that they can. To manipulate you to drop a few bucks on some random bullshi**ery."
The_Pastmaster
Payday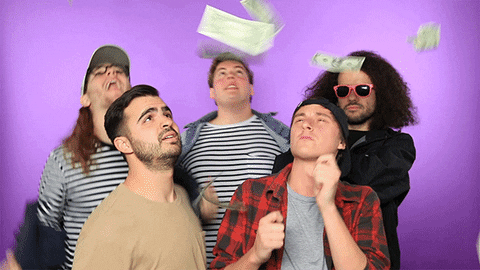 Make It Rain Dance GIF by State Champs
Giphy
"People who work for payday loan companies."
biggestdawg1234
"This is one of the few comments in the thread I agree with entirely without any reservations. Pure evil."
whateverathrowaway00
Why is our insurance such a disaster? Lord knows we pay enough.
Poor Pups
"Dog breeders for breeds like Pugs that are guaranteed health problems."
SevroAuS**tTalker
Evil...
"Scammer. Tricking 70 year-olds into giving you their savings."
A-dog-named-Trouble
"That happened to my mom. She won a big settlement for some medical something or other and was convinced by some random dude that if she gave him half of the money (around 25K), he'd TRIPLE it in like six weeks. She never saw that money again... or the dude. When I found out, I was pissed."
KnockMeYourLobes
dictators...
"Insurance company employees who dictate what Doctors can and cannot do."
Ill_Animator3907
"Yeah insurance is scummy. I interviewed at a law firm that represents insurance companies and got a call back, but I turned it down to accept a job at a firm that sues nursing homes for abuse and neglect, and I'm glad I made that choice. I don't wanna represent insurance companies at trial. Idk why I even interviewed. Ok I do. It was the money. But I didn't go through with it!"
natsugrayerza
Add-ons...
"When I was an intern I was working for biodegradable plastic company, they added an additive that reduces the lifetime of plastics from thousands of years to dozens of years in the environment. But it produces an increased volume of micro-plastics in the process. And by using their additive, it introduces degradation properties into other plastics meaning the products can't be recycled well and will eventually end up in landfills and cause other plastic feed stocks to end up in landfills."
hg_99
Mirror Mirror
"Beauty influencers, especially those that target young people and profit off the envy they inspire. Hawking diet pills, magic hair powders and other crap — and girls who are made to feel bad about themselves because they are swiping through these unrealistic videos and images all day wondering why they just don't measure up will buy anything they sell just for the chance to be prettier or to fit in."
ThroatObvious6345
Jaws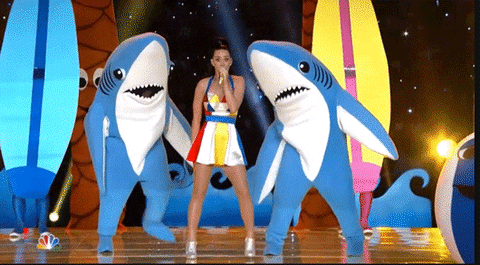 Katy Perry Sharks GIF by Vevo
Giphy
"Shark fin harvesters. They cut fins off sharks (obviously) for soup and then let the helpless shark with no fins die In the water."
budderbrudder
I say veto these gigs for sure.
Medicine is a difficult profession. Thanks to the wonder that is human nature, healthcare workers are subjected to incredible Darwin-award-winning scenarios daily, so it's no wonder that many of them feel the need to go home and scream into their pillows at night. From self-inflicted injuries to dangerous prescription misuses, these Redditors revealed the most facepalm-worthy patients they've ever encountered.
But be warned: They'll all leave you wondering how we've survived this long as a species.
In almost every interaction with a Karen, there will come a point where she (or he) will ask to speak to the manager. They seem to think that if they over others and just act a fool, they can get what they want—but the following managers REFUSED to let these Karens get away with their inconsiderate antics.
In the United States, it's no secret that sex education for minors is inconsistent at best.
But some people learned very unexpected stories about how babies were made, and those stories had a way of making a lasting impression.
Curious about other's stories, Redditor ILoveYourCat asked:
"How did you think babies were made when you were little?"
One Time's the Charm
​"I knew babies came from sex as a fairly young child. My parents never sugar-coated that. But for some reason, as a kid, I thought you only had to have sex once to have multiple pregnancies. I seriously didn't fix that misunderstanding until early middle school."
- Crazey1988
"At some point, when I finally accepted that you had to have sex to have a baby, I thought the only time people have sex was to make a baby, and it only took one time to get the job done."
"Then when I figured out teenagers were having sex, I thought you had to be married and have sex to make a baby, but then when my unmarried cousin got pregnant, I was just confused."
"But I was sure my parents only had sex four times, and then when my mom got pregnant with number five, I thought, 'Wow, they did it again.'"
- Raw_Combination_438
Stealing Storks
"A stork delivered them, of course. What the f**k, lol (laughing out loud)."
- Dells51
"Storks... I thought people trained them to steal babies from a factory and you would leave special treats on your doorstep as payment and encouragement for the stork to steal one for you."
"I was scared to death of birds for the longest time and would have a tantrum at the zoo when I saw a flamingo."
- No_Finish_3144
Young Conspiracy Theorist
"The government. I used to think that we lived in a totalitarian society and that the government was in complete control of everything."
- bebotak**t
"I thought the President sent people their babies when asked by mail."
- GustavoAlex7789
Scheduled Baby Delivery
"The women in my family explained to me at the age of six that a doctor calls you sometime after reaching adulthood at the age of 18 to schedule a baby delivery date."
"The husband either pays to schedule the appointment or the government does after verifying that you have been married and financially stable for quite some time."
- Lokikat00
Marital Kissing
"When two people kissed."
- Short-Reality7353
"I thought the same thing, but I understood that when my mom gave me a kiss, there was no risk. Being someone raised in a very Christian background, I assumed that when you got married, God made kissing a reproductive act."
"Since I made this assumption, I remember questioning why teenage pregnancy could possibly be an issue."
- meuserj
The Ultimate Christmas Gift
​"I thought Santa was bringing them."
- NorskoTheScorpion
"He was. I mean, Christmas comes but once a year..."
- Nouveauuuu
"I MAY NEVER ENJOY CHRISTMAS AGAIN."
- NorskoTheScorpion
A New Meaning to 'Forest Friends'
"When I used to ask my dad where I came from, he'd say he found me under a rock in the forest. Of course, I would go look for babies under rocks, too, but all I ever saw was dirt and those rolly-polly pill bug thingies."
"It was so gross thinking babies were just found THERE that I was actually relieved to find out how they were actually made!"
- melodie-artist
Pregnant By Proximity
"I thought women got pregnant by just being around a man, and I was always confused about what would happen if a woman still lived with her parents or dad after she's an adult."
- ILoveYourCat
Coming of Age Story
"I thought it was a 'just happens once you reach a certain age' sorta thing. As a woman, I was terrified because pregnancy sounds like the most awful thing, lol (laughing out loud)."
"(I know the end result is worth it but even as a 31-year-old, I'm like, nope.)"
- BansheeShriek
Sounds Plant-Based
"I thought they grew like a seed inside the mother's belly."
- maclaglen
"Technically, that's true."
- ManagementFresh4960
"Watermelon seeds."
- bravovice
"Well, not like that."
- ManagementFresh4960
The Power of Marriage
"My mum told me you couldn't have a baby if you weren't married. Note that she said 'couldn't', not 'shouldn't'."
"When my unmarried cousin was sleeping a lot my mum told my aunt 'she's having a baby'. I thought 'she can't be having a baby, she isn't married.'"
"A couple of weeks later she had an engagement party, quickly followed by a registry office wedding. She had a baby a few months later."
- MolassesInevitable53
Baby Trees
"I thought they grew on trees. True story."
- 8inchsalvatorre
"Baby trees, lol (laughing out loud)."
- ILoveYourCat
"I was surprised when I learned how it really happened, lol. I was like, 'You mean there are no trees?' And Mom just shook her head."
- 8inchsalvatorre
They Were Just There
"I don't recall a time where I gave the matter any thought without knowing the reality of it."
"Like, literally, until the day I was first introduced to the concept of birth, I don't think I cared where babies came from."
- N_Who
"Right, the little guys just EXISTED."
- Mizar97
Educated Is Best
"I asked my mom and she told me the truth."
"Educate your kids, folks. They can handle it."
- Bite_Me_23
Spontaneous Babies
"I didn't... They just showed up, honestly."
- badguywindow
"That's what I thought. I was terrified as a little kid that I'd wind up being a teenage mother because I thought it just happened spontaneously."
- dinosore
"Exactly what I thought would happen. Like one day you were just, boom, six months pregnant."
- badguywindow
While these responses might be funny, it's an important reminder of an area in the educational system that's often lacking.
But in the meantime, while the system's curriculum is getting sorted out, at least we can take comfort in the fact that we weren't alone in believing these tall tales.
What is it that makes people confess their deepest, darkest sins to millions of strangers on Reddit? While we may not know the answer, we do know that the following confessions run the gamut from funny to salacious to nasty nightmare fuel. In fact, you might want an Ouija board to send some of these skeletons back to the closets from whence they came.