People Break Down The Items That They're Always Willing To Pay Extra For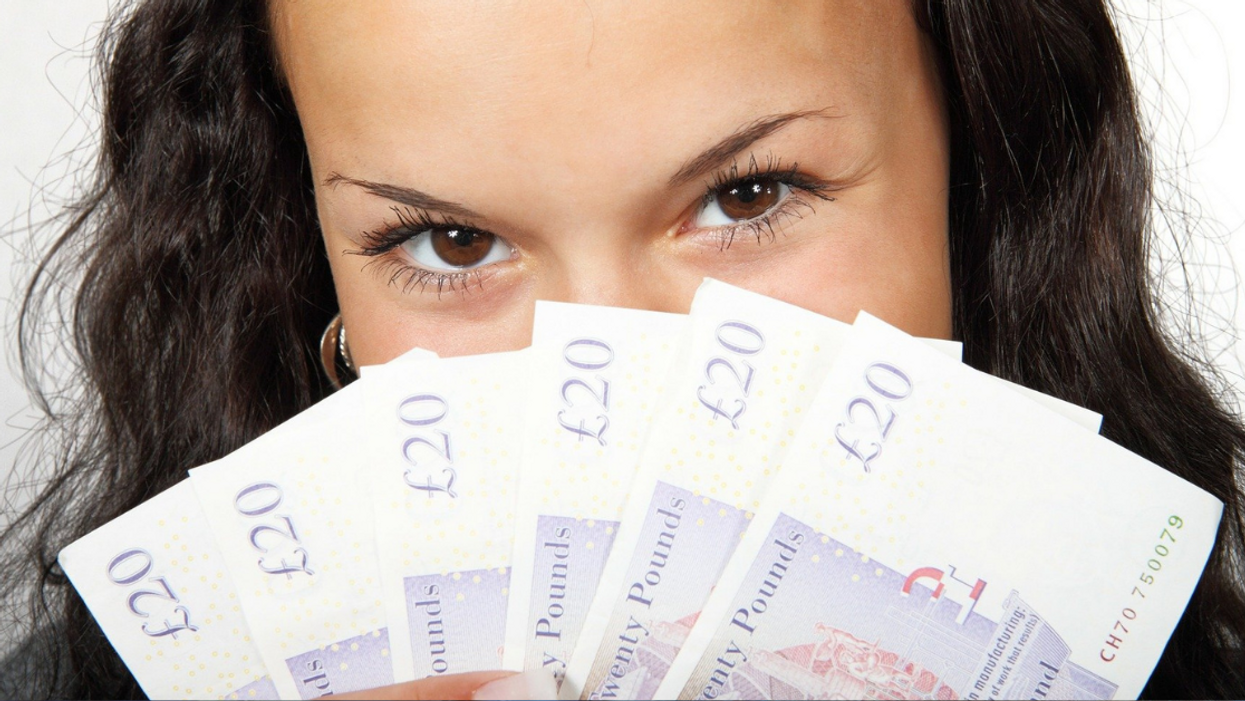 PublicDomainPictures/Pixabay
If you are one of the millions of people who are struggling with post-pandemic finances, the thought of spending extra on anything makes you clench your wallet. As much as it's easy to gravitate towards the cheapest possible brand or type of service sometimes it's worth a little extra for a better product.

One service I will always pay the extra is when it's time to go for a haircut and color. If it can't be included in that month's budget, it will simply wait until the next. The reason is for how expensive it is to fix a bad job, or how long it takes to grow out an embarrassing haircut. Heading to the salon at the big blue discount store is not my idea of a good deal.
---
Reddit user ImaginativeEmpress asked: 'What's the worst reaction to losing you ever saw?'
People who are extremely competitive can ruin the experience of any time of gameplay or sport.
Yet, you can't fault them for their passion...until you see them win and run victory laps around you until you're dizzy.
But when they lose? Oof. It can either be amusing or utterly disturbing to witness.

Strangers online shared their experiences after Redditor ImaginativeEmpress asked:

"What's the worst reaction to losing you ever saw?"
"Board games are hardly boring."
Hunger Games
"Breaking the board apart and eating the pieces. We were just playing ludo."
– randomhumen

"Eating the pieces? Damn, that's a whole new level of sore loser."
– AstreaShira

Diplomacy
"In university we played a game called Diplomacy in between and after classes when we could. We had a little table set up in the common room and no one bothered with it. There's a lot of backstabbing and secret deals that goes on. We had this one friend, Jamie, who got so mad at being double crossed by a secret deal that he flipped the board and the table. He and his girlfriend left our friend group and dropped any classes that he had in common with anyone in our game group. We never saw him again despite knowing him since high school."
– KauaiGirl

Sister's Rage

"My sister tore down a door in our parents' house a couple years ago when I said that 'zag' wasn't a word in Scrabble. Turns out it is a word and I was wrong, but her reaction was nuts."
"She paid for the repairs, and then I chipped in for half once I realized that 'zag' was actually an acceptable Scrabble word."
– ormr_inn_langi

It's not all fun and games after all when the cops get involved.
Haywire Hockey
"We had some dad whose name I've long since forgotten lose his sh*t after a hockey game. This was one of those kids games the parents got too invested in. It started when his son supposedly had a penalty called on him for high sticking + checking, and supposedly this butterfly effected the entire game. Everybody was sick of this guy's antics after about 45 minutes, and one of the parents confronted him, and he stewed some more. At the end of the match he was banging hard on the glass, and swearing every word that is unholy, then he got into a fight with a few parents. Ended up with a bloody nose and was cuffed."
– radiantpenguin991

Angry Coach
"I play tennis and in high school we played a team and beat them."
"The coach called the cops on us after threatening our coach and had us escorted off the premises of the country club … for beating them. We weren't even loitering, he just lost his mind on our coach and my coach was standing up for us, we were just trying to pack up and leave. Next thing you know - cops have arrived. This was a 50+ year old man."
– Feeling_Ad_2354

The tantrums people can have are downright frightening to watch.
Poor Guitar

"I've seen a dude take his Wii Rockband guitar, both hands on the neck and smashed it to hell on a coffee table because he 'got boo'd off of the stage.'"
– Weedhopper24

Projectile Vomiting
"saw a guy scream so much about everybody else cheating, so hard, he threw up."
– nelliesgrowingpayne
Game Over
"A buddy of mine was playing Rocket League and getting his a** handed to him game after game. He got really mad after a while and threw the controller at the screen while calling the other players cheaters. After he calmed down, he just stared at the broken TV and said 'F'k. Now I can't play anymore.'"
"Congratulations buddy. You realized you're garbage at the game and can't keep playing to get better all in one."
– Merry_Dankmas

What A Mess
"My stepdad threw chili ALL OVER the kitchen and smashed the lid to the crockpot, then threw our Christmas tree off the deck (we had it sitting on our deck to get rid of it) because his football team lost a game. He was also drunk."
"Best part was my mom was PISSED. She put up baby gates on both entryways to the kitchen to keep the dogs out. Then made him clean it all up, spotless, the next morning when he was hungover. It was all over the ceiling, walls, cabinets, countertops and floor."
– Gyzonx
Bye To The Pillow
"I was on zoom waiting for the teacher. Kid playing a phone game gets up, screams, tears his pillow with his teeth, cries."
– LynxWantsToBeHuman
Pitching a fit after losing is no different than a toddler wailing after not getting their way.
So it's rather unsettling to watch a grown adult have a total meltdown and cause property damage.
Like, seriously, how are they during job interviews that don't go well in their favor?
If you have a short fuse, remember, it's not that deep.
You can either seek anger management courses or have an edible.
Otherwise, you'll be that person no one wants to play with anymore.

Ending a relationship is never easy.
In several cases, the reasons for doing so might also be unexpected.
More often than not, it simply becomes apparent to both members of the couple that the relationship has simply run its course, and there is no future.
Other times, however, there might be an inciting incident that made staying in the relationship no longer tenable.
Possibly a surprising act by one member of the couple, or a longstanding secret that was finally unearthed.
Redditor Kenybrown was curious to learn why people made the decision to leave their partners and end their relationships, leading them to
ask
:
"What's the reason you left your ex?"
Money Mismanagement
"Lied about business finances."
"Discovered 95k of personal credit card debt used to fake its success."-
Distinguished Spark
"Lived more like roommates than lovers."- ojyelims·
Infidelity
"She got pregnant by another man, tried to pass it off as mine, I called BS, was right, and somehow *I'm* the every other weekend parent to our 2 kids."- disturbednadir·
"Caught with her ex in my house."- Working-Field-1568
"He cheated on me and then insisted on having me back."
"Dumba** me said yes but after more months of his lies and him not taking any accountability for his actions I left."- Hekatevenstar
Unhappy Change

"Realized that I came into the relationship with everything, and after 5 years together, realized I had nothing."
"Lost all my self-confidence, sense of who I was, all my friends, all my money, and all hope for the future."- FoxsNetwork
You Could Hear It
"When you can hear the lack of emotion in your own voice, you know you've gone too far to come back."
"That's when it happened for me."
"I heard me give up."- SanguineSuprises
Enough Was Enough

"I was tired of crying all the time."- Sexyseculargoddess69
One Sided Relationship
"Narcissism is not easy to live with."- CrimsonCamellia13
"I supported him through everything he couldn't support me when I needed him."
"I realized that he's completely useless to me because I still feel alone while in the relationship."
"My life is much nicer now."- Pleasant_Lemon6687

Ultimatum

"She said that it was her or my daughter."
"She will not be second to a child."
"I didn't even say good by just got up and walked away."- SGT-Hooves
Ulterior Motives
"She had a sugar daddy."
"Two years later he went to prison for embezzling (Failure to pay) state taxes collected from his employees."
"Justice!"- BabyEagle9mm
It's always noble to try and make a relationship work.
Sometimes, however, a relationship can be truly broken beyond compare, and there is simply no saving it.
And should your health and safety be at risk, it's unwise to even put in the effort.