Weird People Imagine What Their Belly Button Would Do If It Was An Actual Button
Pinterest
People tattoo, pierce, and otherwise display their bellybuttons. But what if it served a purpose beyond its original biological one?
Reddit user Pretigee asked for people to contemplate their navels and answer:

If your belly button was a real working button, when you touched it, what would it do?
Here are some of the most creative responses.
Netflix & Chill
Turn on free WiFi.  Eulerich

Queen for A Day
It would play the chorus from 'Living On My Own' by Freddie Mercury on every device within a four mile radius.  magicbullets

Pinterest
Restat
Increase my immune system and reset me to an athletic build. Macular_Patdown
Forced Stop
It would open a task manager for everything that is going on in your body right now. If you wanted to, you could shut down your digestive system.  PyroPunk

Ting-a-Ling
Ring a bell, cause you know, Bell-y-Button.
I'll show myself out.  Huomenna 
Giphy
Cheater
Used for cheat codes - press it the right number of times with the right timing and you can fly or run super fast etc.... or you're the idiot poking his belly button while everyone else has superhero powers.  turbanator26

Dr. Whee
Make my bow tie spin.  HacksawJimDGN
Giphy
Mute
Disable sound. Touch again = re-enable sound. Great when you want to focus on studying or when someone's being annoying and you wanna mute them.  The_Godlike_Zeus

Dysfunction
An on/off button for your erection (we'll call it a hard-on/off button) would be extremely useful. No more embarrassing moments when you're sitting in the hot tub with your family on vacation!  way_fairer

Disposal
I think it'd be a digestion aid. Like, you'd be really full, then you press your belly button and it digests everything immediately. Kinda like that thing inside of sinks which eats all the waste food and stuff.  samaroni1
Giphy
It's a Gas
It would be a fart blocker. When you feel the urge and discomfort of a fart coming along, you push the button and it magically releases the built up air. No smell either!  mr_bendetti
Ranma 1/2
Switch genders: boy-girl-boy-girl-boy-girl...  NESoteric
Giphy
Roll the Dice
+10 to all stats for 2 minutes. Cooldown is 24 hours.  kjoro
Party Favor
First, a radio voice in my stomach would count down from 10, and once the countdown hits 0, confetti pops out of my mouth.  [deleted]

It May Not Grow on Trees...
Every time I press it, a dollar bill, legal tender for all goods and services, slides out of my backside. If I ever need money, I can press my belly button a few times and pull money out of my ass like my mom always said she can't.  Nutella_Bacon

Giphy
Keep a Bucket Handy
Automatic projectile vomiting, useful if I drink or eat something I shouldn't have.  Nutella_Bacon
Who Needs a Cloak
Turn me invisible!  jack9lemmon
Giphy
No More Nytol
Make me fall asleep, whenever I wanted.  marfalump

Hoover
It would suck in the object in front of me and store it until I press my belly button twice, immediately releasing the object.  pgwolvpack 

Screenshot
Click a brain photo of what is in front of my eyes.  aagg6

Giphy
Reddit user zZoZo- asked: 'What meal traumatized you as a kid ?'
We may have many fond memories of childhood that center around food.
A favorite meal, a special celebration dinner, simple comfort foods, baked goods enjoyed with grandparents or holiday feasts.
But not everyone is blessed with culinary talents. And some cooking impaired are responsible for feeding children.
For those kids, memories of meals might be more trauma than beloved tradition.
Reddit user zZoZo- asked:
"What meal traumatized you as a kid?"
Asparagus
"My grandma's asparagus, it traumatized my dad more as it was the only way he had had asparagus until he met my mum."
"We would go out and harvest fresh asparagus when I was a kid, and my mum would grill it, sauté it, or make a salad."
"My grandma only made it for me once. Well my grandma would put it in a pressure cooker on a steam tray and cook it at pressure for 3 minutes."
"It would come out just holding itself together, she would slide it onto the plate, put slices of hard boiled egg on top, salt, and pepper. It was hot mush in a stringy tube with cold egg and no real seasoning or flavor left."
"Just a miserable symphony of textures that would stick in your mouth and teeth."
~ APe28Comococo

Giphy
Cantaloupe
"My grandma knew I hated cantaloupe but my sister loved it, so so when we would visit my grandma when we were kids she made me eat a piece of cantaloupe for every piece my sister ate."
"To this day I do not know why."
"I f'king hate cantaloupe."
~ SuitableBet2455
Liver
"My father would put raw liver in a juicer and make liver pancakes, no bacon no onion."
~ ThatWomanNow
"Your father seems like the type to have…secrets."
~ Winter-Egg94
"I'm wondering if fava beans and Chianti were involved."
~ 5hrs4hrs3hrs2hrs1mor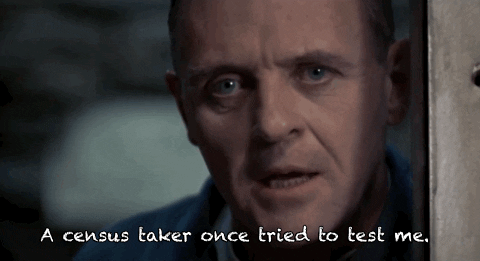 Giphy
Leftover Stew
"Mom had a habit of clearing the fridge of leftovers by tossing everything in a pot and serving it for dinner. Ugh."
"The most...ahem...memorable combination was: some old spaghetti sauce (not a bad start...) some baked beans (kinda weird, but okay...) some leftover tuna-noodle casserole (getting weirder...) some peas (gotta have a vegetable) and, I kid you not, the leftover cherry Jell-O (why, Mom? Why the Jell-O???)."
"I still have NO IDEA why it all had to go in a single pot."
~ candlestick_maker76
Mayonnaise
"I was forced to eat a mayonnaise sandwich at a sleepover once."
"It was so disgusting, and I wasn't allowed to leave the table until I was done."
~ rocky_2277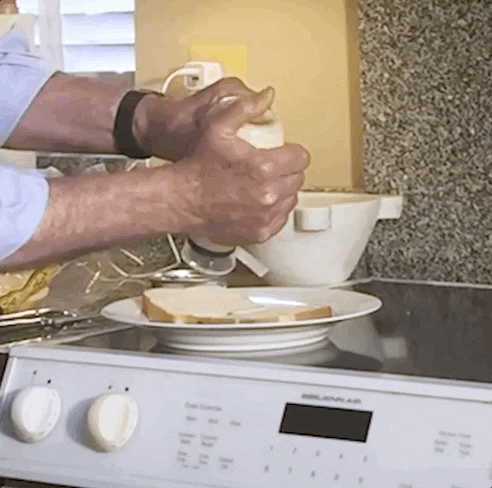 Giphy
Bribery or Extortion?
"Not traumatized, just salty. Mom took my brother and me to a restaurant with another one of her mom friends and her kids, that mom was really into making kids try new foods."
"She made me eat a stupid octopus or squid tentacle or something to get dessert, whereas my brother held out until all he had to try was some basically normal piece of cheese."
"Clearly I didn't know how to be stubborn."
~ never-at-grade
Hidden Veggies
"My mom found some 'hidden veggie' article that called for zucchini in brownies. Two bites in, something tasted off."
"I looked in the brownie and saw the green fibers of vegetable and my mom gleefully told me the secret ingredient. I protested and complained and refused the brownies and she said I wouldn't even notice."
"Mother, if I wouldn't notice, then why did I almost immediately notice?"
"Took a long time for me to trust her desserts after that."
"F'k those 'hidden food' recipes. Just learn to cook zucchini in an appetizing way and let me eat the zucchini for dinner and a normal brownie for dessert."
~ FormerLurker3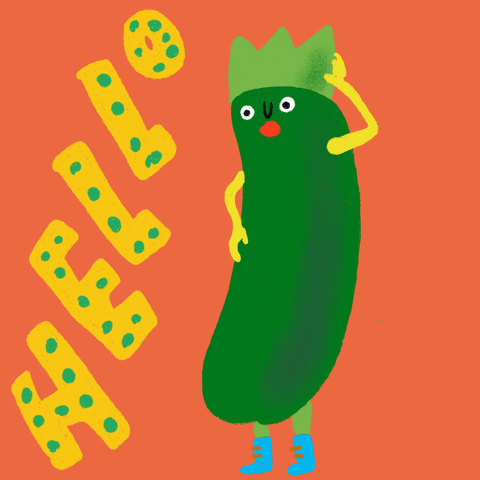 Giphy
Salads That Aren't Salads
"Oh God, this 'salad' my mom would make that was literally just frozen peas and cheese chunks coated in mayonnaise. I couldn't even be near it without gagging.
"Whenever she'd make it I'd start crying and hide under the bed (I was around 5 or 6). Thank Christ she eventually stopped making it."
"I still hate mayo. To this day even the smell of it makes me physically sick."
~ immedicable
"With my grandma it was green Jello, grapes, celery, walnuts, shredded cabbage and carrots in a Jello mold."
"When she unmolded it, she would fill the center with Miracle Whip and sprinkle it with paprika."
"Most disgusting side dish ever."
~ RubyNotTawny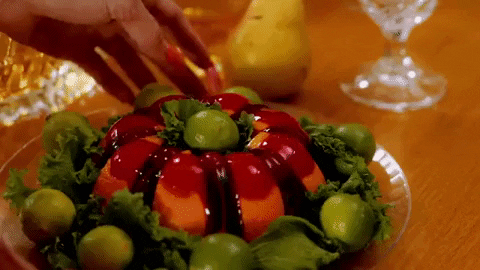 Giphy
Bland
"Meatloaf. My mom would force me to sit at the table and eat a bland meatloaf with no seasoning whatsoever."
~ VenusSwift
"My grandmother's cooking in general is always bland. Salt and pepper. That's it."
"So when I moved out with my boyfriend. It was a kick to the face cause he actually uses spices and seasoning."
"Love the woman, but damn. And I get it. She lived on a farm with 11 brothers and sisters. So taste wasn't really the point of eating."
~ Xeillan
"At least she uses salt. My MIL doesn't even use that!"
~ boxsterguy
"That's disturbingly common in some regions - especially the Midwest.
"I have family who deliberately don't add any salt as they're cooking, and then offer guests a salt shaker (which they, themselves don't use)."
"Holidays are agony. And the worst part is that I'm not sure if everybody is suffering in silence with me, or if they've all somehow been indoctrinated and just don't even want the salt."
~ The_Law_of_Pizza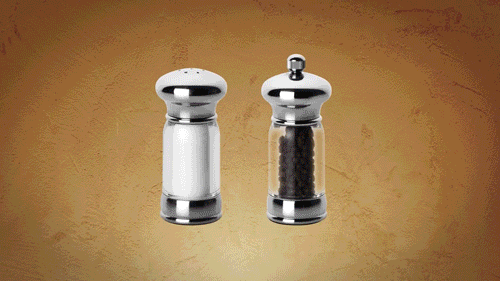 Giphy
Oysters
"I went to a wedding as a kid where they served oysters but not fresh ones. They were from a jar and then put back into shells."
Anyway I put it in my mouth and I wanted to spit it out, but my dad gave me one of those looks (death stares) so I had to swallow the snot like thing."
"I love seafood but have never been able to eat a fresh oyster since."
~ Redditor
Not Finger Lickin' Good
"Cow's tongue. I was 8 or 9. I sat at the table until 9 pm, refused to eat it, just sitting there crying as quiet as I could."
"I didn't want to get in more trouble."
"Finally my mother gave up and I got a cheese sandwich and sent to bed."
"I will never, never eat another mammal's tongue. Just typing that out made me gag."
~ crunchygravy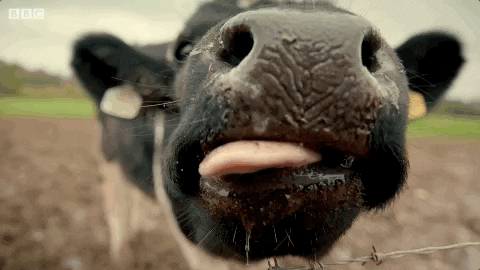 Giphy
Potatoes
"I was around 6 at the time. My dad used to season and roast baby potatoes. For some reason as a kid, I just couldn't stomach them."
"They made me want to throw up. After a few of them I would run to the toilet."
"One time, I thought I was clever by hiding them under the cushions of my seat. I got away with it for a few weeks."
"Until my mother was obsessively cleaning because she couldn't get rid of the smell of compost from the dining room."
"Eventually she lifted the cushion to see a heap of mouldy squashed potatoes."
"That day for dinner, my dad made an extra portion just for me. Apparently when I saw the plate I went pale."
~ Slight_Bodybuilder25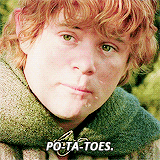 Giphy
Don't Name Dinner
"It's not at all fun to name and raise a chicken only for it to be served for lunch."
~ OinkMcOink
My Mother was not a good cook because she hated to cook.
She could reheat things from a can or make something from a box, but she had a tendency to add canned peas or cut up hot dogs.
Luckily I loved cooking and took over all family cooking duties as a child.
My only food trauma was a dish my Sister made: Polynesian liver. Yes, it was liver baked with pineapple rings.
None of us could eat more than one bite.
Do you have food trauma? Share your story in the comments.
Every unhappy family is unhappy in their own way, but these toxic families are all completely insane. Whether it's a controlling mother or an absent father, these Redditors had to find out the hard way that their families had ugly habits and dark secrets. They say you can't choose your family—and no one would choose these broods.
There's a saying about needing to kiss a lot of frogs before finding Prince Charming. Most people date more than one person before settling on a life partner.
And even then it doesn't always work out.
Most of us have at least one breakup in our past. The reasons things don't work between people vary greatly.
But we all have our breaking point.
Reddit user pizzabagels1994 asked:
"What caused your last break up?"
Lack of Empathy
"I had just been diagnosed with Stage 4 metastatic cancer. All the attention I had been giving her I didn't have the energy to maintain while getting Chemo and avoiding Covid."
"My final straw. She yelled at me on the phone while I was in intensive care with pulmonary embolisms."
"Just that light bulb moment, and I was done."
"That was 3 years ago. All good now. I'm in remission, and thinking about dating again."
~ Owlflight317
Unhealthy
"I got into an argument with a crazy ex that was about 8 years older than me when I was 19 and we were screaming and chatting at each other and I remember she grabbed this vase that I had just bought her some flowers in and chucked it at my head and barely missed.
"It's hard to remember what kind of insanities I was yelling at her after that but she came around the corner with two brand new butcher knives from a knife set we had bought earlier that day and chased me around the house in circles."
"The house had bars on the windows and you had to have a key to open the front and back door it did not just have a manual lock."
"I ended up putting myself in the bathroom and holding the door as hard as I could and she actually stabbed one of the knives through the door."
"The whole knife did not come through the door only about two inches of it but that's plenty enough to still scare you."
"It was around 2010 and I had one of those prepaid phones in my pocket and I called her dad to come get her. He lived across the street."
"After her dad got her calmed down he took me on a ride to the duck pond at like 2 or 3:00 in the morning and was feeding the ducks old pizza and was just telling me that I needed to chill out and trying to give me some kind of a life lesson."
"He was probably pretty intoxicated himself but usually managed to hold himself together."
He really wasn't a great guy but came in during his daughter's mental crisis."
"The duck pond adventure started to end as the sun came up and I went and locked myself into the bathroom at the house and just went to sleep on the floor."
"I was going to get my things and get out that morning but she begged me to stay and at the time I thought that was what I really wanted."
"I think she kind of was mentally unwell at the time and I wasn't my best either."
"I did not call the cops on her and we reconciled for a time."
"Unfortunately I seem to have a pattern of not realizing I'm in a major mentally abusive situation due to growing up in one."
~ SnooCalculations8038
"Wife and I were attending couples therapy."
"The therapist said she was being literally abusive to me. My then-wife demanded a new therapist."
"Second therapist said she was being abusive to me. My then-wife filed for divorce.
"While my life right after was hell, it's come back around and I'm doing better than ever."
~ wjmacguffin
"My drinking, lies about drinking, and sh*tty finances because of drinking. 107 days sober today."
~ No_Step_4431
"Finally, someone who admits it was their fault. Me too brother."
"Past exes all was because of my drinking. Thankfully, I found someone who helped me quit."
"I'm 1yr 8m sober. We got this."
~ taizzle71
Infidelity
"She cheated."
"We had our home, our plans and were preparing to marry in about three months when we separated."
~ PGabrielSL
"Thank goodness you found out before getting married."
"I know it must really hurt and maybe even keep you from trying again with someone new but you really dodged a bullet."
~ krasavetsa
"Yep, my wife cheated and it's costing me about 100k between legal fees, buying out her equity in the house (which she paid none of), give her a chunk of my retirement and liquid cash."
"Honestly I think everyone should have a nasty infidelity clause in a pre-nup at this point."
"I can also look forward to sending her 70k in child support over the coming years. And I'm gonna take a wild guess that most of it won't be spent on the kid."
~ Throwawaysi1234
Something is Missing
"It took some time but we both realized that we weren't giving each other what we needed."
~ 2ByteTheDecker
"Same! He saw it first so he was the one to leave me, but thank God he did, we were so incompatible!"
~ Obvious_Ari
"Leaving my last relationship was rough—it was my first ever relationship and lasted 7 years—but I was so relieved at the same time when I got dumped."
"It was a very healthy breakup on both sides, and we kept in touch on and off for just under a year afterwards until she began seeing someone else and I felt it would be best to leave it be out of respect for her new partner."
"We honestly just both grew up (got together when I just turned 18; both young) and eventually fell out of romantic love."
"I still hold her to the highest respect and will always have a place in my heart for her, but I was so glad when she bit the bullet and broke it off. I would've felt too guilty to do so; I owed her so much."
"We had a very tumultuous relationship for the first couple years—we were very much in love but I had a lot of unresolved mental health issues, had a nervous breakdown, etc..."
"I still hate what I put her through but hope I was able to make it up to her in the last couple years of the relationship."
"Anyways, I wish her the best. My life and mental well-being has gotten SO much better in the last few years of being single; in a way I owe that to her too."
~ knoxollo
"He wants to get his life together."
"We still love each other and he thinks he needs to do this on his own but I want to be here for him, I promised him when we first started dating I'd be here for him as much as I can."
"It just hurts because he thinks I'm not strong enough to still love him and be apart from him when I am. It's complicated."
~ coffincowgirl
Not enough time
"Her not having enough time for both grad school and a relationship."
"She did make the right choice though."
~ Formo1287
"Oof, yeah. Grad school is a real drain, emotionally."
"Like, you need the support of a partner while you go through it, but you don't really have anything to give back."
"It's an awful time."
~ Economy-Mission6933
"Just broke up with a girl halfway through a medical degree. I couldn't do it. I had been supporting her financially for 8 years and even another four I couldn't do. She also wanted me to cook, shop more than her."
"I started telling her I wanted her to contribute more towards the relationship. She grew distant but then really leaned on me when she needed financial and emotional support."
"She gets through her exams gets admitted to the doctorate and then cheats on me on holiday with a Swiss rocket scientist."
"He's now supporting her finanically in a long distance relationship. Feels like I dodged a bullet. Still 8 years is a long time."
~ nevaehenimatek
It's complicated seems to be the mantra of relationships in the 21st century.
Are we no longer as loyal or loving as we were in the past?
Or do we just have more options and an unwillingness to settle.
We could all use a little love and care, but sometimes kind gestures come from the most unexpected places. Whether it's a friend showing up at our door to give us the present we didn't know we needed, or a complete stranger helping us out in a time of need, these stories about the nicest thing someone has ever done will warm your heart.