People Break Down Which Unsolved Mysteries Should Have Already Been Cracked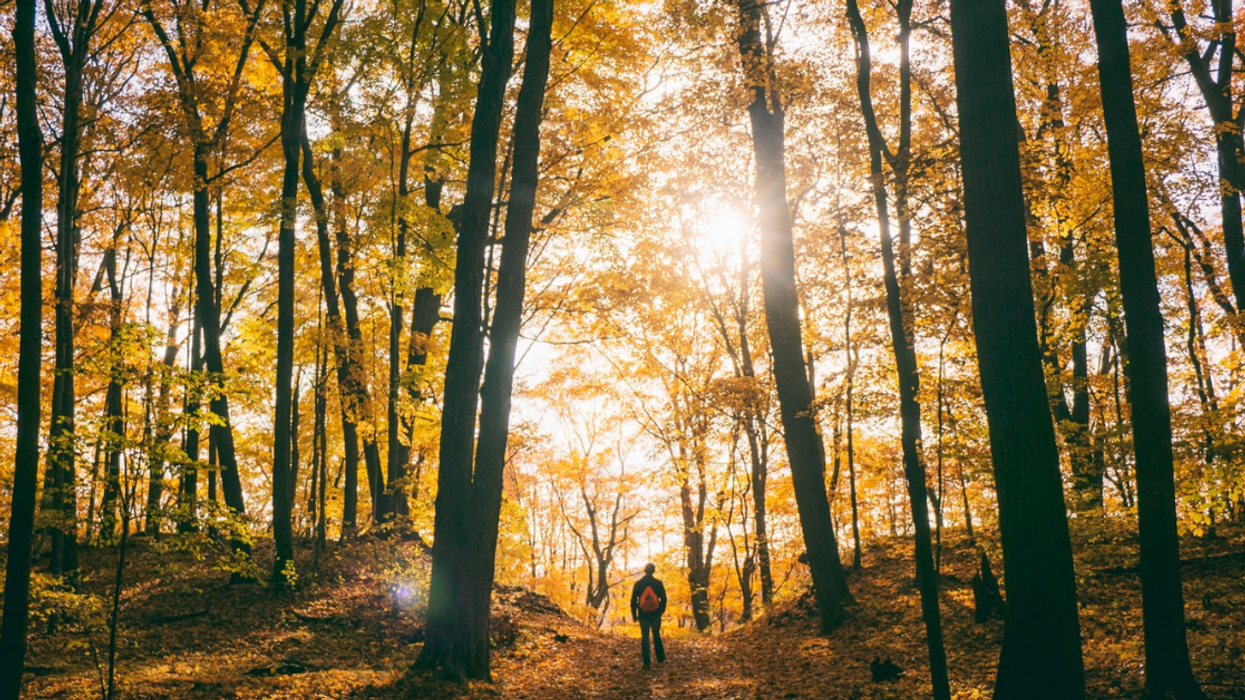 One of the first things you learn as a storyteller is that good stories have a resolution.
Bad guys get caught.
Mysteries get solved.
People are found.
But not every story is a "good" one.
Conflict isn't always resolved.
Some questions never get answers.
---
Reddit user numbnesstolife asked:
"What are some mysteries that should have been SOLVED by now?"
Sometimes, even piles of evidence and loads of data aren't enough to give us answers. Often, it just means more questions.
Trigger warning; a lot of the mysteries people wanted to talk about were disappearances and murders. True crime stories can be upsetting.
Who Was He?
"Who is DB Cooper?"
- llcucf80
"Best conspiracy theory I've heard is that he made the parachute landing successfully but lost the money on the way down. Since he had nothing to show for the crime, he made his way back home and went back to his normal life."
- agreeingstorm9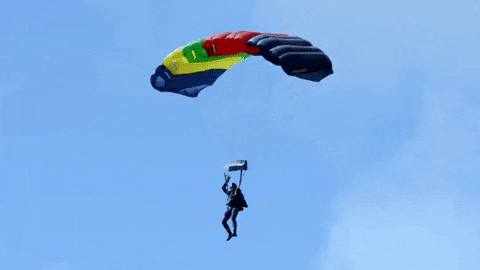 Giphy
"I've always had a tinfoil hat theory he did it for the thrills and never planned on keeping the money."
"Like he just dumped the bag when he was parachuting down. Or maybe he knew the bills were numbered so he couldn't spend them."
- retroverted_uterus
"My favorite theory is that DB Cooper wasn't one person, but a member of the flight crew and they were all in on it."
- hectoByte
The Setagaya Family
"The Setagaya family murders."
"A family of four were murdered in their Tokyo home in late December 2000, after which the killer stayed in the house for several hours leaving behind a ton of evidence; clothes, bag, murder weapon, DNA from blood and stool (he used the toilet and didn't flush.)"
"Sand was found in the bag that the killer left behind, which was analyzed and determined to have come from Edwards AFB."
"Despite all this and literally millions of man-hours spent by Japanese police and investigators, they're still no closer to solving the crime."
- jnhummel
"There's a lot of the things that could narrow down the suspect pool: his DNA suggests he is Eurasian, with Italian on the mother's side and Korean on the father's."
"He left behind a T-shirt that was one of a few hundred sold in some area of LA. The soil on his boots could only have come from an area of Southern CA near or on one of the military facilities, probably at 29 Palms. Yet we still haven't gotten anywhere."
"It's frustrating."
- SniffleBot
"Considering that they found sand in the shoe tracks that was from an Air Force Base in the US, and evidence pointing to the killer wearing designer limited edition clothing from South Korea, as well as the strong US military presence in parts of Japan, I wonder if the killer was some US military high-up's kid and it's been heavily covered up…"
- hotpotatoyo
"The killer used the toilet and didn't flush…? Now that's just disrespectful. And I'm not even joking."
"This dude was legit challenging the investigators."
- Lanky_Accountant_453
"My guess is it was a US military dependent or member."
"Evidence links to Korea and California. Can't find him in Japan because he isn't."
- ikonoqlast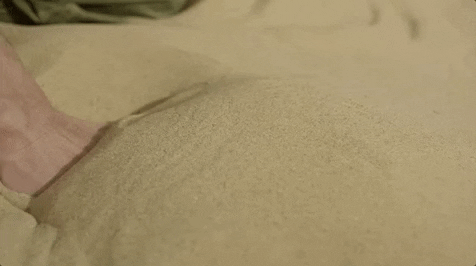 Giphy
Max Headroom
"The Max Headroom signal hijacking occurred on the night of November 22, 1987, when the television broadcasts of two stations in Chicago, Illinois, United States, were hijacked in an act of broadcast piracy by a video of an unidentified person wearing a Max Headroom mask and costume."
"Really wish this was solved."
- Curiousthrowzone
"I saw that real time. SOB interrupted Dr. Who."
- EgberetSouse
"It seems to me that, by now, someone (possibly the girl) should have leaked it out. I think the statute of limitations expired a long time ago."
"It's all so odd."
"At the very least, three people had to be involved - the cameraman, the girl who swats his butt, and the guy. And not one person has told anyone?"
- jeremyxt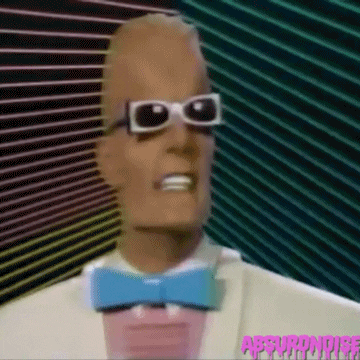 Giphy
Anybody Out There?
"If we're alone in the universe."
"There's an entire argument for it called the Fermi Paradox. Essentially the argument is: with the extremely vast number of stars in the universe, and the number of habitable planets that must orbit them, it seems incredibly unlikely that someone wouldn't have found us already, or at the very least, we would have stumbled upon evidence of them."
"All it would take is 1 civilization in our galaxy to create self-replicating probes (that mine materials to replicate themselves) to fill the galaxy in relatively short time."

- LifeIsOnTheWire
"Another theory suggests that one possible conclusion of the fermi paradox is that no civilization survives long enough to invent long distance space travel, they all go extinct first."
- Ch1ef_Walrus
"I always subscribed to the theory that there IS alien life out there, but they've observed us as a species and decided we aren't worth contacting due to how we treat each other and how we'd essentially try to attack or destroy them if they did make contact."
- Spudzley
"One thing I've been wondering about the past couple years is how likely it is for advanced civilizations to last long enough without killing themselves off to progress to the stage of long-distance space travel and finding other civilizations."
"Considering we could well be wiping ourselves out via climate change in the next couple centuries...it's possible we won't ever make it to a stage where we could discover life on other planets. Is the same true for other advanced civilizations in the universe?"
"That would explain their absence."
- Ilyeana
"My favorite 'theory' on that is it would (require) nuclear power to travel outside of the immediate vicinity of the home planet, but civilizations that reach nuclear capability wipe themselves out with nuclear war before they can explore farther into space."
- YayAdamYay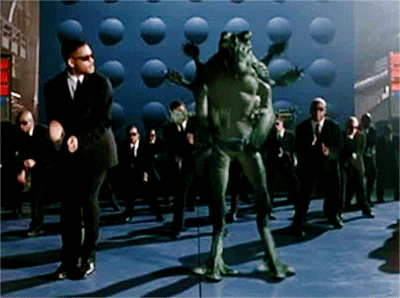 Giphy
The Tylenol Murders
"I read that the FBI believes Ted Kaczynski, the Unabomber, was the real killer but since he is in Supermax and there have been no other poisonings they haven't investigated further."

- Sam-I-Am56
"James Lewis. He served 13 years in prison for extortion in relation to the murders. Technically it's 'unsolved' much like the Nicole Brown Simpson murder was 'unsolved.' "
- the-samizdat
"That dude flew out with his wife to NYC on 5th September and returned after the murders."
"Nobody could place him in Chicago at the time of the poisonings, which had to be carried out quickly else the potassium cyanide would eat through the pills."
"I agree he was suspicious, but they've never had the correct/enough evidence to convict him of the poisonings."
- FenderForever62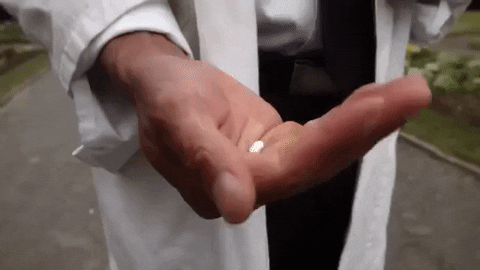 Giphy
"The Tylenol murders is a good one! That story with no suspect(s) after all these years is nuts.""Hard to believe Tylenol, as a brand, was able to come back after that."- m_nels"Probably the best theory is that one of the seven victims was the intended target.""The perp was at least smart enough to realize that a single death would point straight to who did it, so they contaminated multiple containers to spread out the investigation."- Dynasuarez-Wrecks
Missing In Panama
"Kris Kremers and Lisanne Froon."

"I'd definitely like to see this one solved too although I do think this is a case which could just as easily be as a result of something other than foul play."
"It's very easy to get disoriented and hopelessly lost in the wilderness, especially in an environment you're not familiar with."
"The random photographs, it's been speculated, were them using the flash as a light to find their way, which seems plausible."
"And there is plenty of scavenging wildlife in that area which would explain the girls' remains being disturbed. Bones get sun-bleached all the time."
- jnhummel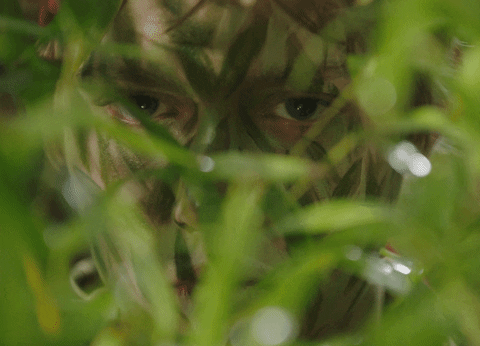 Giphy
"The two girls that went missing in the jungle in Panama."
"There are only a few photos from the girls phones, attempts to call for help, and then apparently one of the phones were turned on later and the wrong PIN was entered a few times (not confirmed if it was just random)."
"Some clothes were found later during a search, mainly scattered bones with some skin on them and one of the girls bones were bleached."
"The photos and the bones suggest maybe someone killed them. For some reason there was 90 photos taken, but none of them except for 3 are even remotely clear to see anything, it's chilling as hell..."
"I hope it gets solved one day, those families deserve more closure other than what they have now."
- superfnliminal
What's Lurking
"The mysteries of the deep ocean. We know about the likes of the Deep Sea Angularfish and Colossal Squid, but it's probably just a fraction of what else is lurking down there."
- Quit_social_media
"As out Tech capacity has improved, scientists are 'discovering' weird and wonderful things all the time. I read somewhere they discovered 10 new creatures just in 2021."
- oceanbreze
"I think about this a lot. I have a 75 gallon aquarium. And even in that small contained space, I can rarely see all the fish in there."
- guppy89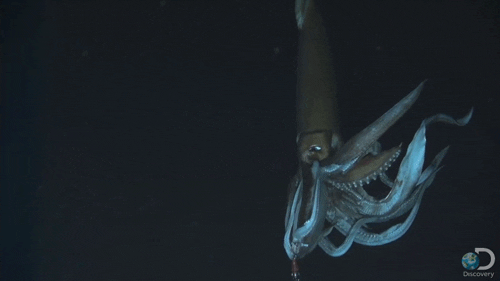 Giphy
Stolen Sisters
"Why are there so many Native American women going missing and why did the US government only start keeping track of this in the last month?"
"I have a theory that some, if not most, are being sold into sex trafficking. I live close to the Keshena reservation here in Northeastern Wisconsin. The reservation is maybe a 30 minute drive from Shawano, Wi."
"Shawano is considered a sex trafficking hub, as well as Green Bay which is only an hour from the Keshena reservation."
"The Keshena reservation is very isolated."
"What I mean by this is you could very easily kill someone and dump a body in the woods out there and no one would find it. No, I do not know this by experience."
"A young lady by the name of Katelyn Kelley went missing on June 18th 2020, her remains weren't found until March 25th 2021. They were found in the woods near the reservation."
"The story of her death is a mess."
"She was loved by so many people, yet none of the people with her that night would open their mouths about who she was with. The Menominee board offered a $5,000 dollar reward for any information leading to the remains of Katelyn Kelley and still no one talked."
"This is weird because the Menominee reservation in Keshena is easily one of the poorest reservations in the US. That money would have gotten people to talk."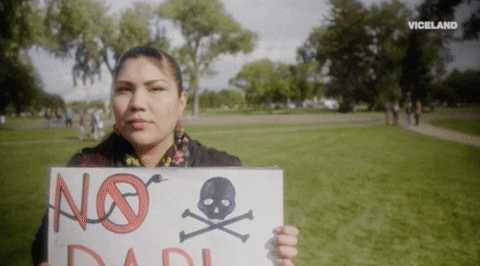 Giphy
"I believe the murder was committed by someone outside the community. Sex traffickers."
"Many of her friends said that she was a fighter, she wouldn't go down without putting up a fight. Secondly, she had a son who was an infant, giving her even more reason to fight."
"Personally, I believe that she was abducted and proved to be more of an issue then what it was worth so they just killed her and dumped her body in the woods on the reservation."
"To this day no arrests have been made and no new information has been presented."
"There are FED Dodge Chargers and SUVs everywhere on the reservation and in Shawano. How is this still happening?"
"Either the FEDs suck at their jobs on accident, or the US government is proving what we've known all along - that the US government doesn't give two sh*ts about the indigenous population."
- Catman873
Lars
"Lars Mittank"
"He was a dude from Germany who went on vacation to Bulgaria with his friends in 2014. He 'apparently' got involved in a bar fight while drunk."
"I say 'apparently' because this happened when he was separated from his group of friends. All they knew was that he returned later with some injuries. None of his friends witnessed what actually happened."
"Because of this 'fight' he ended up with an injured jaw and a ruptured ear drum. The doctor on site told him that he had to wait a few days before he could safely fly."
"His friends offered to stay with him and take a flight back home later than planned, but Lars said it was ok and they should return to Germany without him. He would take a flight back home some days later. There are reports of him acting somewhat strange over the next few days. At one point he made a whispering phone call to his mother where he said that 'four men were coming to kill' him and advised her that she should cancel his credit cards."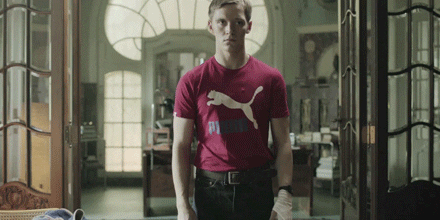 Giphy
"On the day he was supposed to fly back home, the airport CCTV recorded him going into the airport office to consult a doctor. It later shows him SPRINTING OUT OF THERE and running out of the airport altogether."
"We don't know why. He just ran, hopped the fence, and fled into a field of sunflowers (all captured on CCTV). He was never seen again."
"The most popular theory is that he had a reaction to the medicine he was given. In rare instances it can cause hallucinations and paranoia."
- enumaelisz
The Frog Boys
"Who killed the frog boys in South Korea?"
"5 boys between 9 and 13 go missing in 1991 while playing together looking for salamander eggs. The parents, community, and government searched for the boys."
"The parents blamed one another for years until the boys were found in 2002 buried in the mountainside behind the town - in an area that had been searched in the initial investigation and that the kids knew well."
"Due to police incompetence officers with no forensic experience were digging up the bodies and destroyed evidence."
"The local military took the families of the boys to the mountainside in the middle of the night 'to spiritually guide them' to the bodies."
"To be honest, I think the military personnel shot the boys by accident and covered it up. There was a military range in the mountainside."
"Years later they 'felt bad' so they tried to guide the parents to the bodies found on the mountainside."
- tabbeycatty
Happy Producers
"Ancient First Nations artifacts that the film crew and these diggers are completely unequipped to uncover. Why at all would you keep the guy who screwed up the last expedition onboard?"

- FilmGamerOne
"The real mystery is how this is a tv show with multiple seasons. Who watches this?!!"
- Actual_Hat9525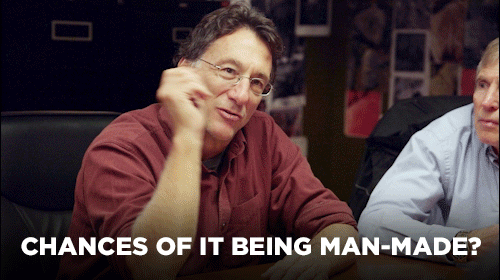 Giphy
"What's on oak island?"
- Tremmorz
"Some very happy producers and tv execs"
- the_clash_is_back
down the hill...
"The one with the two girls in Delphi Indiana. It has been I believe close to 5 years since those girls were murdered and the only clue they had until recently within the last year and a half or so is the voice clip of down the hill."
"I know that more things have been found recently and hopefully that case will be solved soon."
Karenhunter50
Oh Miss
"Missy Beavers. She was murdered in a church that she held fitness classes in very early one morning. There's video that shows the suspected killer was already waiting for her inside the church, wearing full-body SWAT gear from head to toe, so that police aren't even sure if it's a man or a woman."
"It's even more suspicious bc she had changed her class meeting location last-minute due to there being bad weather, yet her suspected killer was still able to be there ahead of time waiting for her. Besides the video from inside the church, there's surveillance footage from outside showing a lone car circling in the parking lot, but it's not very good footage."
"Overall it's one of the weirdest cases I have ever come across, especially bc it didn't seem like anyone close to her had anything to gain from her death. Usually most murders are committed due to a love triangle situation, or so that someone can get some money or something like that."
Laika_JR1390
Face
"Jennifer Kesse. She was murdered and the suspect was caught on security camera but had the craziest luck ever when their face was obscured behind a fence post when the camera took a picture."
"Edit: I guess she's still technically listed as missing, not confirmed murdered."
thesch
That Guy
"Don't remember the guy's name but was last seen on camera leaving a bar above ground level and never being seen again despite seconds prior being with few of his friends."
Ciryl_Lynyard
"Brian Shaffer, and in case anyone else is going through reading all the details, here's the wiki link: https://en.m.wikipedia.org/wiki/Disappearance_of_Brian_Shaffer"
artsytiff
DNA
"Boy in the Box is another case. Hopefully with DNA genealogy they can finally put names to these cases. Unfortunately they have to rely on public DNA databases. And those are a crapshoot if the matches are distant relatives, you really want second cousin or closer matches and even then the person they match to has to be willing to talk and has to know their family history. I bet if they ran these cases against the closed databases like 23andMe and Ancestry they would get pretty good leads but that won't happen."
Keudn883
History
"Who killed Jonbenet."
ChinaLouise
"Good grief what a debacle this was. theres not really any detail about this story thats not completely bizarre and contradictory. It should be a case study in how not to start a missing child case and how hopelessly screwed up DA - Police politics are."
lego_office_worker
Details
"Where is Susan Powell's body? Josh should've been arrested within days of her disappearance and then he would be in jail and her boys would be alive."
illbeyourlittlespoon
"Agreed. The boys were utterly failed by the system. There's a great podcast called Cold about Susan Powell if anyone is interested. It goes really deep into the details."
dizzylyingdown
"Grew up in Utah. The entire west desert is full of abandoned mine shafts. You could search for a century and never find them all- my mom's theory is she's in one of them."
blubbertank
Mr. Sodder
"I wish we could know what happened to the Sodder Children. Don't think it'll ever be solved, though."
vangoghawayy
"There was a door to door salesman who literally threatened to kill his (Mr. Sodder) children and burn down his house. Not only was he not questioned but he was on the jury who decided the fire was an accident."
Paradox_Mae
"There is a theory that they were kidnapped and trafficked out of state and possibly out of country. But yeah not enough evidence to support either claim."
REDDIT
Whether these mysteries are on a scale as big as the universe or as small as one person, they still keep us up at night.
People like to tie up loose ends.
We expect it.
We demand stories with conclusions and resolutions—but it's clear that doesn't always happen.
What mysteries keep your brain in overdrive?
Reddit user pizzabagels1994 asked: 'What caused your last break up?'
There's a saying about needing to kiss a lot of frogs before finding Prince Charming. Most people date more than one person before settling on a life partner.
And even then it doesn't always work out.
Most of us have at least one breakup in our past. The reasons things don't work between people vary greatly.
But we all have our breaking point.
Reddit user pizzabagels1994 asked:
"What caused your last break up?"
Lack of Empathy
"I had just been diagnosed with Stage 4 metastatic cancer. All the attention I had been giving her I didn't have the energy to maintain while getting Chemo and avoiding Covid."
"My final straw. She yelled at me on the phone while I was in intensive care with pulmonary embolisms."
"Just that light bulb moment, and I was done."
"That was 3 years ago. All good now. I'm in remission, and thinking about dating again."
~ Owlflight317
Unhealthy
"I got into an argument with a crazy ex that was about 8 years older than me when I was 19 and we were screaming and chatting at each other and I remember she grabbed this vase that I had just bought her some flowers in and chucked it at my head and barely missed.
"It's hard to remember what kind of insanities I was yelling at her after that but she came around the corner with two brand new butcher knives from a knife set we had bought earlier that day and chased me around the house in circles."
"The house had bars on the windows and you had to have a key to open the front and back door it did not just have a manual lock."
"I ended up putting myself in the bathroom and holding the door as hard as I could and she actually stabbed one of the knives through the door."
"The whole knife did not come through the door only about two inches of it but that's plenty enough to still scare you."
"It was around 2010 and I had one of those prepaid phones in my pocket and I called her dad to come get her. He lived across the street."
"After her dad got her calmed down he took me on a ride to the duck pond at like 2 or 3:00 in the morning and was feeding the ducks old pizza and was just telling me that I needed to chill out and trying to give me some kind of a life lesson."
"He was probably pretty intoxicated himself but usually managed to hold himself together."
He really wasn't a great guy but came in during his daughter's mental crisis."
"The duck pond adventure started to end as the sun came up and I went and locked myself into the bathroom at the house and just went to sleep on the floor."
"I was going to get my things and get out that morning but she begged me to stay and at the time I thought that was what I really wanted."
"I think she kind of was mentally unwell at the time and I wasn't my best either."
"I did not call the cops on her and we reconciled for a time."
"Unfortunately I seem to have a pattern of not realizing I'm in a major mentally abusive situation due to growing up in one."
~ SnooCalculations8038
"Wife and I were attending couples therapy."
"The therapist said she was being literally abusive to me. My then-wife demanded a new therapist."
"Second therapist said she was being abusive to me. My then-wife filed for divorce.
"While my life right after was hell, it's come back around and I'm doing better than ever."
~ wjmacguffin
"My drinking, lies about drinking, and sh*tty finances because of drinking. 107 days sober today."
~ No_Step_4431
"Finally, someone who admits it was their fault. Me too brother."
"Past exes all was because of my drinking. Thankfully, I found someone who helped me quit."
"I'm 1yr 8m sober. We got this."
~ taizzle71
Infidelity
"She cheated."
"We had our home, our plans and were preparing to marry in about three months when we separated."
~ PGabrielSL
"Thank goodness you found out before getting married."
"I know it must really hurt and maybe even keep you from trying again with someone new but you really dodged a bullet."
~ krasavetsa
"Yep, my wife cheated and it's costing me about 100k between legal fees, buying out her equity in the house (which she paid none of), give her a chunk of my retirement and liquid cash."
"Honestly I think everyone should have a nasty infidelity clause in a pre-nup at this point."
"I can also look forward to sending her 70k in child support over the coming years. And I'm gonna take a wild guess that most of it won't be spent on the kid."
~ Throwawaysi1234
Something is Missing
"It took some time but we both realized that we weren't giving each other what we needed."
~ 2ByteTheDecker
"Same! He saw it first so he was the one to leave me, but thank God he did, we were so incompatible!"
~ Obvious_Ari
"Leaving my last relationship was rough—it was my first ever relationship and lasted 7 years—but I was so relieved at the same time when I got dumped."
"It was a very healthy breakup on both sides, and we kept in touch on and off for just under a year afterwards until she began seeing someone else and I felt it would be best to leave it be out of respect for her new partner."
"We honestly just both grew up (got together when I just turned 18; both young) and eventually fell out of romantic love."
"I still hold her to the highest respect and will always have a place in my heart for her, but I was so glad when she bit the bullet and broke it off. I would've felt too guilty to do so; I owed her so much."
"We had a very tumultuous relationship for the first couple years—we were very much in love but I had a lot of unresolved mental health issues, had a nervous breakdown, etc..."
"I still hate what I put her through but hope I was able to make it up to her in the last couple years of the relationship."
"Anyways, I wish her the best. My life and mental well-being has gotten SO much better in the last few years of being single; in a way I owe that to her too."
~ knoxollo
"He wants to get his life together."
"We still love each other and he thinks he needs to do this on his own but I want to be here for him, I promised him when we first started dating I'd be here for him as much as I can."
"It just hurts because he thinks I'm not strong enough to still love him and be apart from him when I am. It's complicated."
~ coffincowgirl
Not enough time
"Her not having enough time for both grad school and a relationship."
"She did make the right choice though."
~ Formo1287
"Oof, yeah. Grad school is a real drain, emotionally."
"Like, you need the support of a partner while you go through it, but you don't really have anything to give back."
"It's an awful time."
~ Economy-Mission6933
"Just broke up with a girl halfway through a medical degree. I couldn't do it. I had been supporting her financially for 8 years and even another four I couldn't do. She also wanted me to cook, shop more than her."
"I started telling her I wanted her to contribute more towards the relationship. She grew distant but then really leaned on me when she needed financial and emotional support."
"She gets through her exams gets admitted to the doctorate and then cheats on me on holiday with a Swiss rocket scientist."
"He's now supporting her finanically in a long distance relationship. Feels like I dodged a bullet. Still 8 years is a long time."
~ nevaehenimatek
It's complicated seems to be the mantra of relationships in the 21st century.
Are we no longer as loyal or loving as we were in the past?
Or do we just have more options and an unwillingness to settle.
We could all use a little love and care, but sometimes kind gestures come from the most unexpected places. Whether it's a friend showing up at our door to give us the present we didn't know we needed, or a complete stranger helping us out in a time of need, these stories about the nicest thing someone has ever done will warm your heart.
When you've spent enough time in your professional industry, you tend to learn secrets about the industry that the general public won't know.
For example, I work in social media. I create social posts for influencers and activists. I have no real affiliation with these people, and I usually don't even get guidelines on what to post, past that I have to post every hour or so.
Every industry has a secret, and Redditors are ready to share secrets about their own industries.

It all started when Redditor Thealexiscowdell1 asked:
"What is a "dirty little secret" about an industry that you have worked in, that people outside the industry really should know?"
All The Same
"Not all that much of a secret, but, i used to work in a peanut butter factory, we produced about 25-30-ish different storebrands ranging from very cheap to stupidly expensive, we had a grand total of 3 recipes, chunky, not chunky and no additives."
– ptvipers
"Peanut butter should taste like peanut butter."
– GroundbreakingAsk468
Yuck!
"Wash the top of your cans. Mice poop on those things all the time while they are in warehouse or transit."
– Munchez8
"I'm so relieved that my mother raised me to do this lmao. I thought it was strange growing up but then I just started to do it automatically without question."
– glowmilk
"Absolutely, I did security at a local supermarket warehouse, and doing my walkthrough, I saw rats 🐀 so big the porters used to ride around the warehouse on them (obviously not really) but I did see the rats and they'd be everywhere. Of course, they cr*pped on everything."
– peepers63
Quite The Employee Discount
"I worked at a major jewelry company in the US. When we wanted to buy jewelry, we paid what it costs to make the product (material, labor, shipping), plus 10%. I paid around $115 for a pair of $950 diamond earrings."
– SComstock
"I worked wholesale diamond sales so I had connections throughout the entirety of the industry. Made my wife's 15k+ engagement ring for about 3k."
– Kreepy_Quoll
Keep Track Of Your Belongings
"I worked in the moving and storage industry and if you EVER pay movers to pack and move your family, DEMAND an itemized bill and proof of service."
"These people are out here RAKING people over the coals. Inflating box counts, charging for services not performed, etc. it's not AS BAD if it's COD but if it's a corporate move for your job?? DEMAND IT. You might not be paying for it out of pocket, but it's still showing on your income as taxable wages."
"special note to say not ALL companies do this but ALL the ones I worked with did."
– YEEyourlastHAW
Perfect Fit
"High volume recruiters spend an average of 10 seconds looking at a resume."
– K4SP3R_H4US3R
""You are a perfect fit for this [job title that's not remotely close to what you have done in the past] position based on your experience at [company].""
– F**kItImStillTired
"Emails are mostly just basic keyword match mass batches. They might not have even read your CV, it just had a keyword."
– LBertilak
"Totally. It's usually through LinkedIn. I generally respond with, "Oh wow! What part of my profile do you think makes me a good fit for the position?""
"Crickets..."
"And block."
– F**kItImStillTired
Heavier Is (Apparently) Better
"They put little weights in lipsticks to make them feel more expensive so they can charge more."
– RandomRedditCount
"Same for Beats headphones."
– BenHippynet
The Truth Comes Out
"Zoos and museums are universally held together with double sided tape. The size or prestige of the organization doesn't matter either."
– Pentastome
"You guys can afford double sided tape?"
– ContentPriority4237
"We had to use single-sided tape, taped together."
– elenduwir
"Also, the dinosaur bones that you're ooh-ing and aah-ing over are probably plaster. The actual bones are stored safely in the basement."
– janisdg
"I imagine most artifacts on display aren't real, just very high-quality fakes. You really can't trust the general public not to f**k it up somehow. Honestly, as long as the museum is using the real ones to learn more about our history, I'm OK with it."
– RhynoD
Like Cramming For A Test
"When the health inspector shows up, a mad scramble happens in the back to clean the kitchen while they start the inspection in the dining/bar area of the restaurant."
– Lone_Buck
"Yup. One manager will hold the health inspector up in the front of house while back of house is busy labeling and making sure minor violations they visibly see are dealt with."
– kettyma8215
"Truer words have never been typed lol send out the king or queen of small talk and people skills while the back of the house tosses anything that isn't temping correctly and runs ribbons of labeling to the walk in to make sure it's all labeled."
– EatTheRichbish
Sneaky
"If you're ever buying bulk gravel/sand/crushed stone from a local pit/quarry that has scales to weigh the amount of product you're getting- you're getting f**ked because you're paying for water. Most of these pits/quarries spray the living f**k out of their stockpiles before/during operation to make the material heavier in the truck. Never buy by the ton- always buy aggregate by the cubic yard. It's a measure of volume- not weight."
"Source: I own a rock crushing business/multiple quarries and I charge by the cubic yard to not screw the public :)"
– ianwrecked802
He No Longer Works For The Company
"I wouldn't say it's mostly a secret but agency staffing firms churn and burn college graduates who are basically thrown in the wild. The recruiter you worked with may be gone in six months and that's why a lot of ghosting happens."
– resident16
"Yeah, recruitment and headhunting are not altruist professions. They're not social workers looking out for clients best interests."

"Story time:"

"I got a high-paying job via a headhunter. After three months at the new place, I realized I hated it, and I quit."
"Three days later, I got a call from the headhunter, and he was IRATE, YELLING at me over the phone at the top of his lungs. He called me every name in the book, and went hoarse from yelling."
"Turns out, he gets paid a commission for placing me at that job ONLY if I stay at least 90 days. I just happened to quit on the 89th day coincidentally."
"So he lost out on a good chunk of money thanks to that."
– whomp1970
Flora
"The roses you buy at Valentine's Day were harvested around Xmas. It's the worst time of the year to buy roses and I don't mean because they're more expensive. They're also the worst quality because it's a longer holding time between harvest and use than any other time of the year."

"Never ever ever send flowers through an order processing service. Look at the location you're in or sending to and talk to a florist in that area directly. Don't pick a picture off some external website. Ask the florist what they have and can make that fits your budget. If you're worried, ask them to text you a pic of the completed design."
– VinnyVincinny
​The Psychology Of Groceries
"There is a lot of money spent every year that decides where specific items are placed on grocery store shelves."
"If you're at a grocery store that's part of a chain, and you look at a shelf and there's an item that's approximately at eye level, I guarantee you that the company that makes that item paid a lot of money to put them there. There's lots of weird psychological tricks that go on in terms of how stores are laid out."
– blueeyesredlipstick
"Candy, sugary cereals with mascots, the more expensive toys...etc. all at child height."
"The milk and toilet paper are always in the back because those are what people often make a quick run to the store for. By putting it in the back, it forces the customer to walk past all sorts of tempting end caps. The chances of the person going in for one thing and coming out with a bunch is increased."
"People joke about doing this all the time at Target, but it's not just a joke, Target actually paid a lot of money to get customers to spend a lot of money. All by designing things just so."
"I learned this in the one and only marketing class I took. It was really interesting, while also being kinda horrible."
– _Futureghost_
Turns out the world is even more manipulative than I thought!
Like many people, I spent my time in retail. Customers were by far the hardest part of the job.
In college, I worked as a "bookseller"—our official title—in a mall for a national chain of bookstores. Without fail, every shift one or more customers would ask for something like "that book, the red one, by the guy."
When we'd ask for more information—like genre or if it was new or where they saw it—they'd just repeat, "red book, guy, you know which one I mean."
We most definitely didn't know which one they meant, but customers thought if we worked in a bookstore we should know every book in print from even the vaguest of descriptions. And they'd get mad when we didn't.
Anyone who has worked with customers has war stories.
Reddit user j-rock292 asked:
"What is the dumbest thing a customer has gotten mad at you about that was not your fault?"
Were they blind?
"They asked me to cut a blind."
"When I asked for the dimension they wanted it cut to, it was larger than the original blind length."
"Said I can't make it longer, only shorter and she lost her sh*t."
~ LatishaASpray
Tag, you're it.
"Back when I worked at Target, some guy came in about 30 minutes before we closed, and wanted to buy a laptop."
"He wanted to run some obscure software on it for his laser ttagarena and got really nettled when I told him I was unfamiliar with the software and so I couldn't give a definitive answer."
"Then he started going on about how much he made in a week compared to my paycheck."
"So I told him something along the lines of, 'Well then buy this laptop and if it works, it works. If it doesn't, it won't hurt your wallet'."
"He really didn't like that and after some colorful language, was escorted out of the store."
"In an odd twist of fate a few months later the mother of one of my best friends bought his laser tag arena because he ran it into the ground."
~ gradualpotato
Credit where credit is due.
"Not me but a friend of mine worked customer service for a credit card company."
"She said a young guy called and asked why he couldn't use his card. She told him because he had exceeded his $15K limit."
"Dude was like 'yeah but that was for last month. Don't I get another $15K limit this month?'."
~ _eviehalboro
Can you hear me now?
"Customer got mad at me because I could barely hear her over a bad connection."
"I was on a landline, she was not."
"After disconnecting the call because it was going nowhere, she immediately called back and complained to me about the a**hole she'd just been talking to, saying, 'He said I was bad at making connections. Why the f**k was he talking about my love life?! You are much more helpful, though'."
~ Dapper_Interest_8914
No, I can't help you.
"I wasn't even working at this shop, I was just another customer. I didn't even wear a shirt similar to an employee's."
"A woman comes up to me and says, 'Excuse me, do you work here?' But before I can say no, she asks where something is."
"She sounded polite enough so I responded just as politely, 'Sorry, I don't work here. The people with the blue shirts do'."
"She got slightly upset and said someone else had pointed at me when she asked for a worker."
"I look to my side, and literally less than a couple feet away, there was an actual worker. I told her 'I think they meant that guy right there'."
"She then completely lost her cool, screaming various things at me and calling me all sorts of names."
"The employee tried to intervene but she just kept screaming. She eventually stops with, 'I want to see your manager!'."
I told her to f'k off. The employee laughed and she stomped off, then I just went back to shopping.
"Didn't see her again."
~ FearMeImmortals
Maybe if you hum a few bars?
"I worked at a Music Store in a mall around Christmas."
"A lady came in and wanted to get the album of whatever was playing at the store she was in earlier."
"She got mad when I didn't know what music they played in other stores."
~ MelScarn
Full service doesn't include time travel.
"In the '60s I worked at a gas station that also did repairs."
"A customer drove in with a flat right rear tire and no spare. I pulled out the nail and plugged it."
"She was good to go and left happy."
"She drove in about 2 months later with a flat left front tire."
"I pulled out a screw and plugged it while she screamed that I should have checked it last time she was there."
~ VosTutZich
"She has every right to be mad."
"You're obviously a terrible tech because you didn't make a time machine to go into the future and prevent her from getting another flat."
"You must feel terrible that she takes her car somewhere else now."
~ 1questions
The call is coming from inside the house.
"A long time ago I serviced someone's Internet connection at their house."
"When I left, my supervisor called to let me know that I had been accused of theft at this house."
"This crazy lady thought I stole a handset for her landline phone, not even the base with it, just the handset."
"She called later to report she found it in between her couch cushions."
~Reddit
I control the weather, but work here for minimum wage.
"Got yelled at for ruining his family's vacation at Disney world because the rides shut down due to the storm."
~ conker1264
"The summer right out of high school I worked at an amusement park."
"We had a massive severe thunderstorm ( heavy rain, lots of lightning, 50+mph winds, whole deal) one day, because giant metal structures and lightning dont mix we had to shut down all of our rides."
"Well this dipshit accused ME of starting this storm just to ruin his day."
~ j-rock292
Maybe she didn't want to wash it.
"I was refusing her a refund on a kids' duvet set."
"This woman threatened my colleague, so I (manager) stepped in."
"Protocol states we had to check and repack before giving a refund, so I took it to the stock room only to find that she had folded it back into the packaging, complete with the vomit chunks!"
~ Outrageous_Zombie945
Florida is hot in May
"So, I worked at a chocolate shop in Boston MA."
"Someone called to place an order, for shipment, to Florida."
"I said, 'okay, we do require next day shipping and an ice pack on shipments to Florida, so the chocolates don't melt. The shipping Will be $30 and the ice pack and insulated packaging will be an additional $8'."
"It's my standard spiel."
"The person's like 'the chocolate is only $22. No. I'll pay for the shipping but not the ice pack. It will be fine'."
"'Yadda Yadda warning. Yadda Yadda. When it shows up melted it won't be our fault I'm noting it in the system'."
"So, what phone call does my manager get 2 days later?"
"Oh? Person got melted chocolate? Oh it's our fault is it?"
"But look? There's a note in the system they refused to pay for an icepack."
"WOMP WOMP."
"Did I warn them the chocolate would melt? Yes I did."
"Do they now have nothing for mothers day? No they dooooon't."
"Poor them."
~ biddily
I also sold mattresses and appliances. Maybe because they were a major investment, I had far fewer bad experiences with those customers.
My worst experiences were working a customer service phone line for a Department of Defense agency.
People were almost always angry before they picked up the phone.
Have you had a customer go off on you? Share your experience in the comments.