Some of these modern medicines can really pack a wallop.

Remember that Taylor Swift video her mom took of her?
That was too good.
Patients teeter between a laugh riot and a hideous, dramatic mess.
Either way, it's pretty entertaining.
Redditor DvS_Insanity wanted to hear about what we all mumble when under the influence before surgery.They asked:
"Anesthesiologists of Reddit, what was something you won't forget hearing from someone that was under?"
---
I haven't really been under so deep I expressed these kinds of thoughts. I'm ok with skipping surgery, actually.
Fingered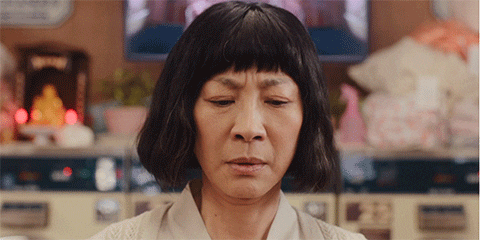 Kung Fu Wtf GIF by A24
Giphy
"I ask a patient after surgery how he feels. He opens his eyes, stares me dead-on and says 'with my fingers.' Then he goes right back to sleep."
DrBarbotage
'hand... hand please'
"I had an ovarian cyst removed a year ago and woke up from the anesthesia saying 'hand... hand please.' and making 'grabby hands' with both my hands until the nurses finally came over and held my hands for about five minutes while I just smiled and tried to go back to sleep. I hadn't done that in a decade. I used to do it to my dad all the time as a kid to express that I wanted to hold his hand while I slept."
mercyinreach
'Ooo ithh a robot'
"My boyfriend at the time had just gotten his wisdom teeth removed, on the ride home with his mouth full of gauze, he gets a call on his cell phone. He answered it and just starts talking away, whoever it was on the other side could not possibly understand a word he was saying with all the gauze in his mouth. But man, he had a lot to talk about and they apparently didn't hang up..."
"After about 5 minutes of this unintelligible phone conversation, he looks at me and says 'Ooo ithh a robot' and gives me the phone. I put it to my ear, and the whole time it's been the Walgreens pharmacy automated notice simply stating his prescription is ready for pickup, playing on repeat. Probably for the best."
December_Flame
Slurred...
"I'm an anesthesiologist. The best story was a 40-some year old woman for appendectomy, said while I'm giving the propofol to induce anesthesia. She said 'oh I don't remember it tasting like that before' (slurred). I said 'what does it taste like?' Since propofol doesn't usually elicit a taste reaction. She almost yelled 'DEEEZ NUTS,' and was promptly under anesthesia thereafter. There have been other stories, but this one has the entire OR staff rolling laughing for minutes after she was under."
Zefside89
"AHHHH"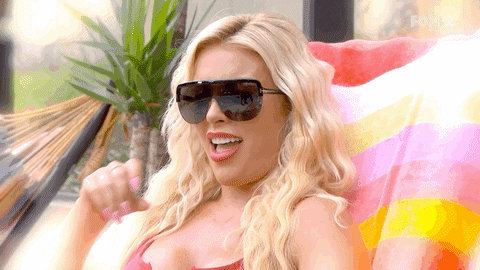 Oh My Love GIF by WWE
Giphy
"After an operation on a patient's neck, he woke up and yelled 'AHHHH' then grabbed his junk with both hands and was like 'oh thank God it's still there' then immediately passed out again."
tv__doctor
People are funny with no censor. And dialogue dangerous...
Beauty
"My personal story. When I had my wisdom teeth out, I kept holding a fake camera up to my face saying 'you're beautiful' and making clicking noises while I was under. I'm a professional photographer and my dental surgeon ended up booking a session with me a year later."
cassiecas88
Nasty
"I woke up from gallbladder surgery confused as to why my mom wasn't there (I was 18 and looking for my mom). The nurse informed me I had cussed out my entire family and they sent them home and put me on a no visitor list, only for me to wakeup at 2am with no memory making them call my mom back. Another time I woke up and made horrifically inappropriate jokes."
"I told a nurse she was pissing me off because I didn't like the automatic blood pressure cuff. Another I refused to listen to followup orders until I had a chicken sandwich (my negotiations were not met). I'm a real treat after anesthesia but I get a lot of this done at the office my mom works at so she can warn them lol."
__hill
'That's my wife for ya'
"My aunt got rushed to the hospital for abnormal heart rate - but it wasn't a heart attack or stroke, but her heart was going at like 200 beats per minute or whatever it was. They had to put her under so they could shock her heart back to normal. As they're taking her under, the doctor says something like 'Okay, in it goes' and she immediately quips with 'That's what she said.' All the doctors and nurses busted a gut laughing and told my uncle when he got there. He just shrugged and said 'That's my wife for ya.'"
StrawberryPeachies
Treasures
"One summer I was home from college and my dad needed me to pick him up after his very first colonoscopy. He was nervous so I got there early. The nurse called me back and asked me to help wake him up, as they were having some trouble. I go back and am making chit chat. 'Oh dad, you've got those cool booties on!' He raised his head a little bit to look at them then yelled, 'Booty call!' He is a Presbyterian pastor. A moment I will treasure forever."
mildflower9
Hugs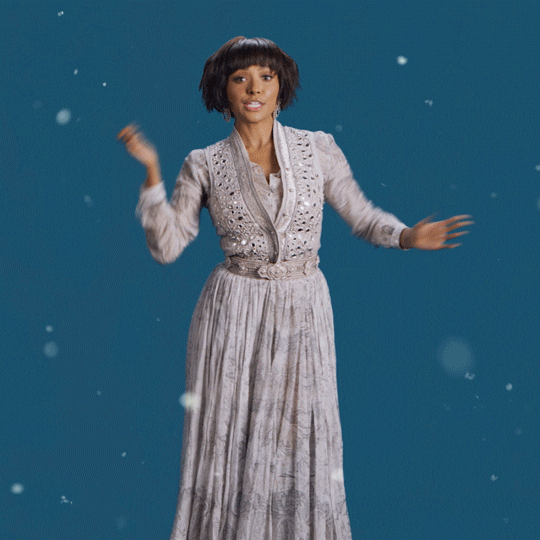 Kat Graham Netflix GIF by GIF Registry
Giphy
"Apparently, when I had surgery to remove my Bartholin's gland (a gland at the entrance of the vagina that can get an abscess), they asked me how I felt as soon as I was awake. I said I felt like I got attacked by an elephant and then I wanted to hug everyone."
relentlessvisions
Oh, the things we'll say when under the influence.
Do you have similar experiences to share? Let us know in the comments below.