I loathe, detest, despise and hate telemarketers, scam, robocallers. Like, how is this a career? I know times are tough and everybody needs a job but I feel like some of them enjoy it. They know we hate them so they find their ways to get us. But we have to be prepared and find ways to strike back. Because ignoring and hanging up stops being useful after the thirtieth straight call.
Redditor
u/ben8633
wanted everyone to share on the best ways to get back at these nuisance spam callers by asking...
What is the most entertaining way to answer a scam phone call?
I got ten calls today alone. So that counts as a slow day. Usually they taper off as the week winds down. Does anyone know anything about this EDU education opportunity? I could care less. I don't have the energy to fight with them but I could be inspired.
Meow...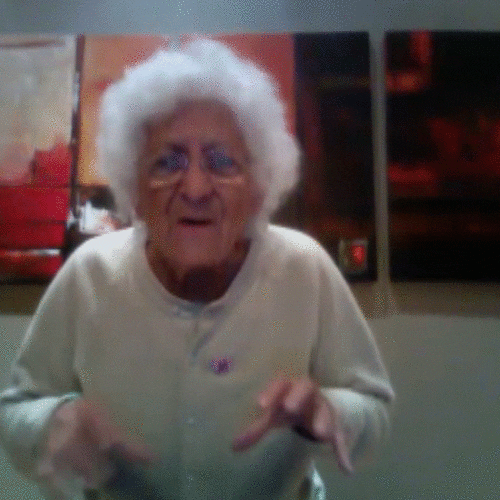 cat lady meow GIF by America's Funniest Home Videos
Giphy
I once meowed at a scam caller. They asked me to repeat myself, so I meowed at them again. Then they meowed back and I didn't know what to do so I hung up.
A New Number
I tell them the phone is about to go dead and to call my other line. I give them the state attorney general's office phone number.
I've done a similar gag with giving them the Federal Trade Commission's 800# scam reporting hotline. There's one scam that calls me a lot, where they ask for the phone number on the back of your credit card for some reason.
One lady actually had the audacity to come back from having me on hold and said, "Sorry sir, that's the number for the FTC. I need the number for your bank."
Scamming the Scam
Just act like you're also a scam call.
One time I did a conference call with 2 tech support scammers and I just stayed silent. It was incredibly funny.
Broken Words
I put on my mother's broken English accent and make them talk as slowly as possible, and repeat themselves by rewording things I say I don't understand. They stay on a lot longer than you'd expect.
This is why education is so important. With that, I mean, spend some time with your elderly and less IT literate family members and friends.
No need to form a classroom, just show them what to look for and teach them some of the warning signs.
Or if you want to have some fun, do what James Veitch does. Reply to that scam email, play along during the scam call, have some fun with them and waste their time. Because for every minute they spend wasting time on you, is a minute they cannot exploit the vulnerable.
Wrong Number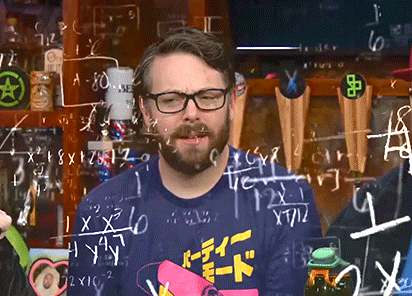 GIF by Achievement Hunter
Giphy
Act naive and worried about whatever they are telling you. Whenever they then ask you to provide your social security, bank account number or whatever, just keep repeating the same number.
Mix up numbers, and be like, oh wait, was that a 5? I think that should be a 9... or was that one 7 and then 5? Hold on, let me see if I can find that darn card.
Ok, I'm definitely taking notes and bookmarking this thread. I like the meowing thing. Maybe I should just strike up a conversation about my life? Then they'd need a drink and hang up first. Hmmm...
Confused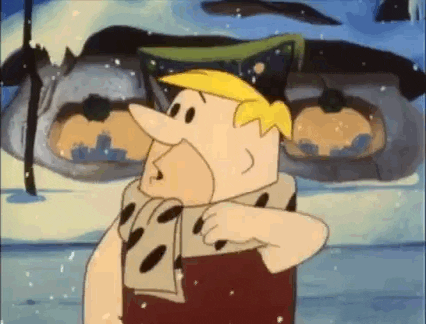 Confused Hanna Barbera GIF by Warner Archive
Giphy
A friend pretends to have dementia and be hard of hearing. The dementia excites them because they smell a payday and will stay on the phone forever, constantly repeating their spiel while trying to get a credit card number.
Hold Please
Act busy at work and keep getting interrupted and having to put them on hold. I frequently get cussed out and its very satisfying. My record is 35 mins.
I need to try this, I'm a veterinarian receptionist, so I can think of MANY ways to make a scammer uncomfortable.
Let's Chat
Sometimes I talk them for a while, maybe 20-30 minutes. Nothing like Kitboga but just if I'm bored or driving somewhere.
One time I got a call and had nothing better to do, so I thought I'd play along. "Hello sir, we're calling from whatever, how are you today?" "I'm pretty good, just chillin' casually watching some porn." Click
It seems to be super effective.
Mommy...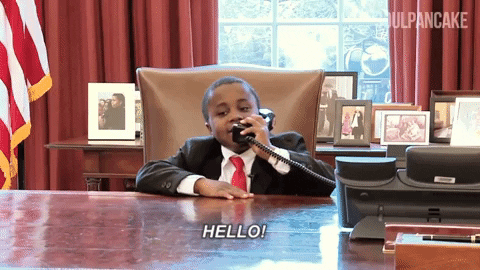 Giphy
Pretend you're a child and that your mommy isn't home. I did it once. I don't let them finish, I just kept telling stories about my teddy bear and eventually they dropped the call.
All good ideas. Of course, maybe I could get a gig as a caller and take them down from the inside. Better to know your enemy. Let me get some sleep, it'll be a long day phone ringing tomorrow.
Want to "know" more? Never miss another big, odd, funny, or heartbreaking moment again. Sign up for the Knowable newsletter here.

Keep reading...
Show less
I love my babies. I have three, two dogs and a cat. They can drive me to distraction and vodka a plenty but then they can be so adorable I can't help but fall in love several times a day. Of course most of the times I want to play or give them love they can't be bothered. But the second I start to work or workout, they throw tantrums for my attention. Like right now.
Redditor
u/GiftSuperb
wanted to discuss everyone's favorite thing to discuss...
our pets/babies,
by asking...
Pet owners of Reddit, what's the weirdest way your pets try to get your attention?
Want to "know" more? Never miss another big, odd, funny, or heartbreaking moment again. Sign up for the Knowable newsletter here.

Keep reading...
Show less
Beware the scams. They are everywhere, especially on the internet these days. We've all done it, we've been a bit naive and made a purchase or participated in an investment that went nowhere. And in hindsight was really too good to be true. Normally, we know it's too good to be true. In our gut we feel it. Go with your gut is the lesson of life.
Redditor
u/thatdrunkchef
wanted to hear from everyone out there about the times our judgement was definitely off by asking...
What was the biggest scam you ever fell for?
Three months ago I ordered a fabulous, over-the-top, dramatic robe to just lay about the house in. It was seventy percent off, so of course, I bought two. And where is it? Who knows? They keep telling me the order has been shipped. Then they have the audacity to thank me for my purchase. I want my stuff, or my money! I knew it seemed shady.
Student Debt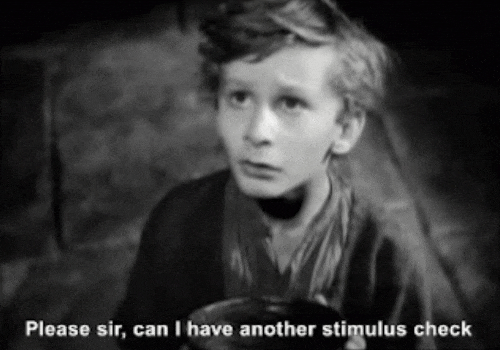 Charles Dickens Money GIF by INTO ACTION
Giphy
There was a company advertising that they would help people wipe out predatory student loans. Long story short I blew $800 on a company that got shut down by the Gov't for fraudulent practices and was denied a refund.
What's Up Doc?
Spent $250 on Talkspace (got $200 back because I demanded a redund). They (their therapists) waste a week of your time to reply once and reply with a canned response of, "oh that sounds stressful, how is your sleep schedule?" I cannot stress enough how much of a waste of time and money that crap was.
being 20 in London...
These people called me with one of HMRC numbers telling me I didn't pay some taxes, saying they sent lots of letters to my old address to which I never responded.
I didn't know they could make me see the number they wanted. After a quick check on the government website I saw that the number was the same and I believed them. I was 20 yo and living in London on my own. I gave them 1000£ and never felt so stupid in my life.
The Download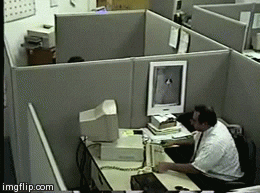 angry man GIF
Giphy
I downloaded all the cool new mouse cursors and my parent's computer was never the same again.
Edit: To those asking/lending a helping hand, this was before even the word "iPod" existed.
Losing Pennies
Not too bad I lost 35 bucks. I fell for those stores on Instagram.
I was just getting on it so I didn't know most were scam stores. Because I followed some small retailers that I already bought from.
I thought it was the same thing. Website was or looked legit but I never got my boots.
Smart too because I got it from them because they were 15 bucks cheaper. Not some crazy amount that made you question it.
Luckily I paid with PayPal. It could've been worse if they had my credit card information.
Yeah see, we all have to be a bit smarter when shelling out our coins. Think longer and harder. And don't get me started on the scam that is student loans in general...
The Who's Who Debacle
When I was in high school (early '70s), my English teacher announced that a publisher was having a poetry contest, and the best entries would appear in a poetry journal. Several of us in class submitted our work and anxiously awaited the results.
Surprise! ALL our entries were accepted -- the good ones and the really bad ones. At first we were ecstatic. Then we found out that each of us had to pay to get a copy of the journal. What a scam. Even our English teacher got snookered.
The Who's Who publications worked the same way.
In Yen
I wouldn't say I fell for it but while walking around Tokyo I was stopped by this monk who explained that he was traveling the country on foot and asked for a monetary donation. When it was clear I'd help him out, he pulls out a money book and shows me what people generally give him and to write my name down next to them along with the money amount. It was full of big numbers clearly going into the hundreds and thousands of dollars. It's implied that I should match those donations otherwise I'm clearly not a good person.
Realized it was an immediate scam, and a very obvious one.
He then waits for me to pay up and I gave him the equivalent of $5. 500 yen. He kinda looked at me like I just insulted him and I walked away. I checked google later that night and apparently he was a well known scammer in the area. Made a topic about it at the time and seems I'm not the only person
https://www.japan-guide.com/forum/quereadisplay.html?0+118849.
Backstabber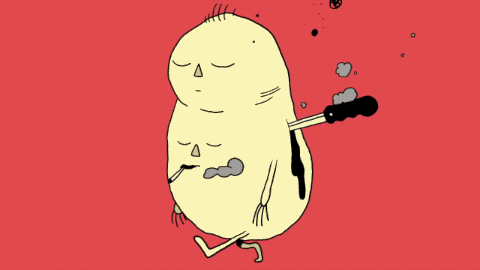 Mom And Pop Music Smoking GIF by DMA'S
Giphy
My former best friend and his dad cheated me out of my money to invest in their company. When I asked for a contract, his dad said, "Between true friends, words aren't necessary."
When they started making money, I asked for my money back, and they said they didn't owe me a thing.
After Dad
Right after my dad died I got a call from a number I didn't know. They left a voice mail saying they needed my social security number so they could pay out a life insurance policy to me. I was 21 and super inexperienced with stuff like this. So I did what any real adult would do.
I asked my mom for advice.
She told me it was legit and to give them my SS number. I had a weird feeling about it but if my mom said it was ok then it must be ok. I did it. I called back and gave the guy that answered my SS number.
I never got a check but my mom suddenly did from a policy my dad "forgot" to take her off of even though they had been divorced years before. She did give my 10k but I'm 100% positive it was worth way more and she had something to do with it all. We don't talk anymore for various reasons including this one.
Thanks for Listening...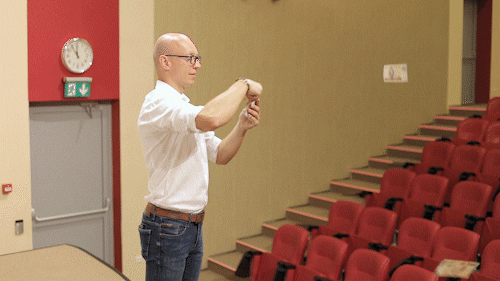 Money Win GIF by InternetBeta
Giphy
I went to buy a Rolling Stones ticket from a scalper years ago (i know, i know) and he talked me into a VIP Backstage Pass. He said that's all I need! Free food, booze, all the perks. He insisted the sticker was all I needed to get in, no paper ticket necessary.
So a few hours later I go to the show, obviously can't get in - it was a VIP pass from the night before. There was no date on it, just a different shape.
I try every single gate hoping someone won't notice/not care and finally try the media entrance. The nice lady ushered me right in, I took an elevator up to the main concourse and I was free as a bird. I didn't have a seat obviously but I snuck down to the floor and ended up having a great show.
Still feel burned by the stupid idiot to this day tho. I've seen him at other shows (nice neck tattoo of a fish, you freakin' jerk) and I always mess with him.
Thanks for listening.
What have we learned? Trust nothing and no one. Ok, that's dramatic, but definitely trust a little bit less. And if someone can help me get my robes I'd be eternally grateful.
Want to "know" more? Never miss another big, odd, funny, or heartbreaking moment again. Sign up for the Knowable newsletter here.

Keep reading...
Show less
To be fair, there are awful people, everywhere. But it does sometimes feel like certain careers and jobs do tend to be brimming with the dregs of humanity; or there are people with next to no humanity. As someone who worked many years in the food service industry I can attest that it seems to be overrun with morons and malicious ne'er-do-wells. And that is just management.
Redditor
u/Tatumisgod1022
wanted to know about some career-wise choices by asking...
Which professions have the worstpeople?
Can you imagine having to work day in and out with evil? I've lost track of the amount of times I would've rathered gone home with an ornery customer than be saddled with some of the co-workers I had. I don't like to gossip, well that's true. And they deserve hurt feelings. Let's see who can compare notes...
hate u...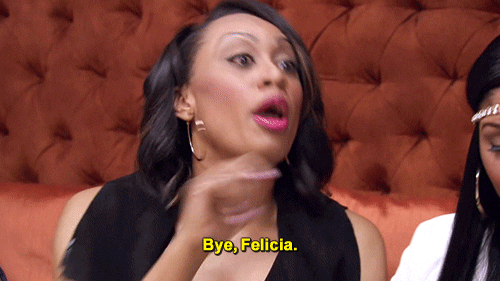 Phaedra Parks Bye Felicia GIF
Giphy
Collections. I worked in IT at a collection agency. People would start out normal but after a while they would forget to turn off the crap-mode they used on the phone when dealing with other people. After a few years, they treated everyone like a deadbeat.
The Abyss...
Some of the most broken people I've ever met were mental health workers.
Can concur. There's something to Nietzsche's thoughts on staring into the Abyss. It's not easy to leave the things you see and know at the office.
Source: am a psych nurse practitioner.
The Hill
MLM marketers, or at least, those who are actually successful with MLMs.
Can confirm. My cousin does one of the beauty ones, and all I see on her facebook page is this crap. She used to be cool and fun to hang out with, then she got into the rodan fields crap and it all went down hill.
PRAISE!! 
Television Evangelists.
This is the best answer. Other jobs I can think of at least one good example, even if they're in a crap organization. I can't think of any televangelist who isn't a grifting sack of crap.
Industry Issues...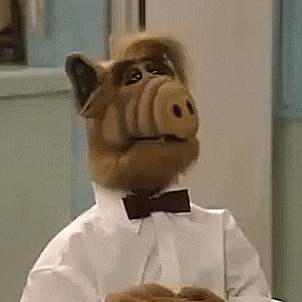 miami vice ok GIF
Giphy
Restaurant and bar owners usually suck. There are exceptions, I've known a couple that were cool but most of them are horrible idiots with weird God complexes. I think because most of the staff is easily replaceable and it's an industry where its easy to take advantage of people. I've just met some real crap heads working in bars.
Exactly. Especially that last one. I told you. And it's a bit disappointing that our mental health professionals aren't all decent human beings. That seems like it should be a professional requirement but alas, people are people.
In Florida...
I was a correctional officer for a year in Florida. I cannot say if this profession has the absolute worst people, but it is really bad. Maybe you could imagine what it would be like going into a locked down facility day after day, coming face to face with some of the worst people imaginable, receiving death threats on a daily basis, dodging manipulation and dealing with some of the absolute insanity that goes on. I have minor PTSD from my year there.
The energy in a place like that affects everyone there unfortunately. The officers there can sometimes take on the energy of the inmates, and some may be just as manipulative, angry, and sometimes insane as the prisoners themselves. This could be a highly subjective thing. Some prisons may be different or better.
But I honestly believe that no place like that can harbor a completely good person for long without fundamentally changing who they are. I left because I did not like what the environment was doing to me. I give my absolute full respect to the men and women who do that job as lifelong careers though. There are good people that do the job, don't get me wrong. It is just incredibly hard to keep it up in the midst of such conditions.
For the Healthy
Mental health. Some excellent people. Some I would turn and run from if I saw them on the street.
In my experience as a life-long patient (early onset schizo), nursing assistants in psychiatry are the worst. They're burnt out & bitter at best, usually just straight up cruel and give zero f*cks about patients' emotional wellbeing.
People seem to get a power trip from degrading us, especially the young ones. Constant drama and in-fighting in most institutions too from what you can overhear. They tend to scream all the time at everything. I've met a few decent ones.
I was watching some dating reality show at a friend's place and one of the girls said she can make like 100k off one Instagram post IIRC.
They may suck and not add much to society but if I could make a simple post and make more than I normally would in a year I'd be doing it.
Silicon Issues
People in tech can make so much money, at such a young age, with so little education and certification, that it naturally attracts some of the worst peeps you've ever wanted to strangle with a mouse cord. The egos are in the stratosphere but the social skills can be down somewhere in the Mariana Trench.
Hollywood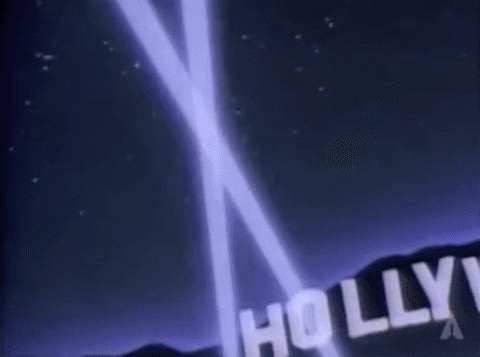 Oscars Hollywood GIF by The Academy Awards
Giphy
Apparently showbiz.
And also the industry is so cutthroat even the ones at the bottom have to be so competitive it bleeds into their personality to a fault.
Oh Hollywood, the land of dreams and sorrow, and home to some of the lowest of the low. But what are we gonna do? I guess we can just try to be our best selves and hope it spreads. Although I'm sure a few people have a thing or two to preach about me. Oh well.
Want to "know" more? Never miss another big, odd, funny, or heartbreaking moment again. Sign up for the Knowable newsletter here.

Keep reading...
Show less
As seen on TV. That line reverberates through all of our minds. Right? I haven't fallen for the, call me know and order group, thankfully. But I have enjoyed their commercials. And I have been duped by the other mediums. I'm still waiting on some things I ordered off of Facebook. And who doesn't owe money to the... buy 9 CDs for a cent group? But once and awhile the product is real and the "scam" is a deal.
Redditor
u/drichm2599
wanted to know what items we need to start buying by asking...
What "as-seen-on-TV" product really works as advertised?
A lot of the Shark Tank folks have made their way to tv to hock items, and it worked, and people are happy! So there has to be some truth to a few things. Let's see what items we should all look for...
The Cleanse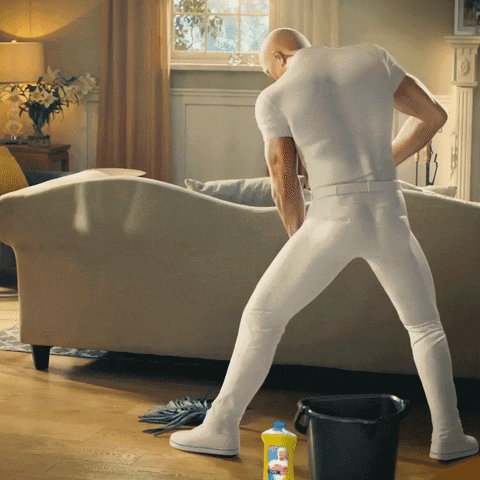 cleaning up mr clean GIF by ADWEEK
Giphy
Oxy-Clean is pretty amazing.
I no longer consider Oxy-Clean an ASOTV product. It is a part of everyday life.
I mean, when name brands are bragging that they have the cleaning power of Oxy-Clean, it has made it to the big time.
FLEX
Flex tape.
I work for an HVAC supplier and our delivery box truck struck the awning of a restaurant and put a 6"x6" hole in the 'box' part. Threw some flex tape on that witch and it's been sealed for over eight months so far, including a rough winter.
Gutted
That leaf filter thing for your gutters. Haven't worried about them in awhile and even set up my parents house with them so they didn't try to climb a ladder.
These have been around in various forms for years, but in my experience they pop out, animals get in them, crapt gets under/through them, and within a couple of years they're just a crooked eyesore that make gutter cleaning that much harder. Are these newest ones actually better? Have you checked under them since installing? No gunk? How do you clean roofing gravel out, or does it really not accumulate?
For the Pets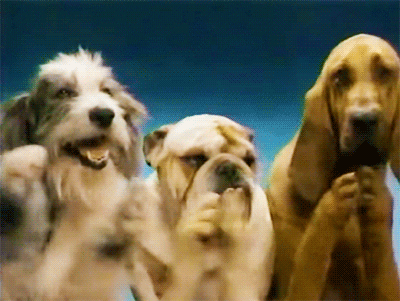 Well Done Applause GIF by MOODMAN
Giphy
Those gloves that you pet your dog with and it desheds them. They really do work, and true to the commercial the hair also comes off in one clean pull. My dogs love them too.
Spun Up
I was given a Hurricane Spin Mop. I really liked it. That was years ago. I considered buying another one, but damn, $30 for a mop is a lot. They do work nicely though.
Mops take a lot of abuse, if you buy cheap ones you'll have broken/shredded mops pretty fast. $30 for a mop wouldn't kill me if it lasted multiple years.
Actually that brings me to mine, which isn't infomercial level, but the Swiffer Wetjet is pretty awesome because I don't have to mop anymore at all. My whole house is 120-year-old hardwood. I used to do Murphy's or white vinegar, but dragging a mop bucket up and down stairs every week sucks hardcore. Wetjet gets the floors truly clean, dries super fast, and doesn't involve buckets. I wish they'd make a Murphy's scented Wetjet but that's probably just me.
I'm getting that dog shedder thing. And well... Oxy Clean is a miracle. But that is old news. Maybe I need to be watching more TV at 3am. Or at least set the DVR for the sales. What else is being missed?
Hugs...
So Excited Dancing GIF
Giphy
The Snuggie was a freaking damned miracle. You can argue that it's just wearing a robe backwards but have you tried that? the arm holes are all wrong.
Damn. I had a Snuggie when I was a teen. I'm 60+. I need to look out for one. It was great for relaxing with a book.
Clogger
Green Gobbler. My bathroom sink was all clogged up and I remembered laughing my butt off to Penguinz0 dubbing over the Green Gobbler commercial. So I figured why not buy some at Home Depot and try it out.
That stuff unclogged my barely functioning sink like nobody's business, my God.
For the Girls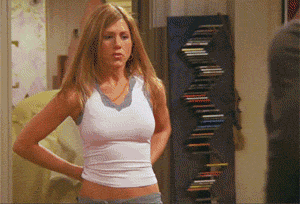 cancer bras GIF
Giphy
Those little circle things you can use to turn your regular bra into a racer back bra. They're amazing.
Slank Me
I have a Slanket (same concept, different brand) and use it every winter. During the pandemic, I was working from home in a room that gets very cold. I could run a heater, but that tends to just make the room too warm and gives me headaches. I tried a blanket, but couldn't use my hands on the keyboard without opening myself to the cold air.
So I grabbed the Slanket and used that. It kept me warm while I typed away without giving me headaches. If I had a meeting that required video, I simply took out my arms and pulled the Slanket below the camera view.
Of course, now it's getting warm so it's time to put the Slanket away until the cool air returns.
Mince Me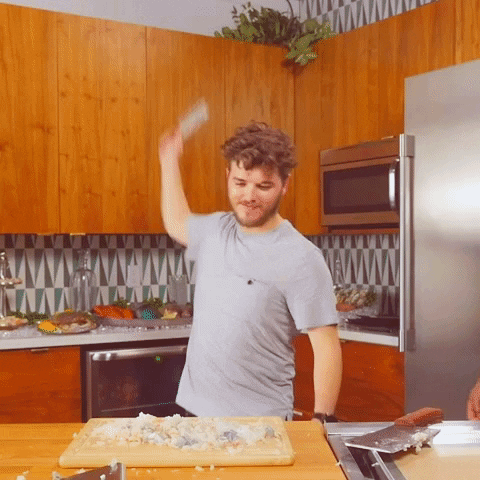 Giphy
The slap chop. Admittedly, I don't own THE slap chop, I have the pampered chef version, but for mincing garlic or onions it saves a ton of time.
The Snuggie saved my life. I lost it and now I have to re-order as soon as I finish this piece. Trust me, if you haven't Snuggied, you haven't lived. Looks like product sales have stepped it up a bit. I'm watching.
Want to "know" more? Never miss another big, odd, funny, or heartbreaking moment again. Sign up for the Knowable newsletter here.

Keep reading...
Show less