I'm not a kid person in general. No, I don't want to hold your babies. I'll wait until they can hold conversation until I engage them thank you.
But I don't mind children being around me, unless... they're on a plane or in a restaurant.
As a consumer, children drive me crazy, especially with parents who seem to be oblivious to their child's insanity. And don't get me started about my days in restaurant services. The things I have seen with families.
I support a ban. There are plenty of places for all of us to dine.
Redditor u/woodsexy wanted everyone to share our thoughts on kids and dining... yeah or nay... by aksing:
What is your opinion of restaurants that ban children?
Some spaces are just meant for humans who are old enough to be there. I get that families need to get out, especially parents, but there are already plenty of places to go. Let's discuss...
Adult Time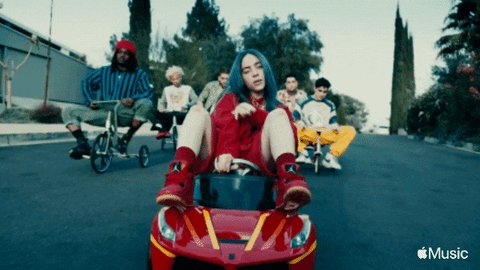 Driving Billie Eilish GIF by Apple Music
Giphy
"Adults should be able to go out and enjoy a quiet dinner. There are plenty of family restaurants that allow children... should be nothing wrong with having a few for adults."
A Disney No
"Where can I find such a restaurant?"
- ttyy2000
"Disney World's Victoria & Alberta's restaurant requires all diners be at least 10. Partially this is because they expect dinner to take about 3 hours. That's way too long for 99% of kids to sit."
Thumbs Up
"As a parent I'm ok with it. You've got family restaurants, casual restaurants, smart restaurants that ban people in trainers, fast food restaurants, fine dining restaurants, seafood restaurants, steak restaurants, nose to tail restaurants, vegetarian and vegan restaurants, home-cooking style restaurant, hip and trendy restaurants, any number of restaurants that cater to a single cuisine. Different people want, and like, different things so if a restaurant wants to be adult only then I don't really care."
A Police State
"I'm the oldest of five kids. I remember numerous occasions when waitstaff would say things like "Wow, your children are so well-behaved!" because we weren't throwing fits. The thing is, we were self-policing. If one kid threw a fit, then everyone had to leave, and we knew it. So I think each sibling acted up once or twice in public, and then the rest of us made said sibling's life a living hell, so it wasn't repeated."
Taking Liberties...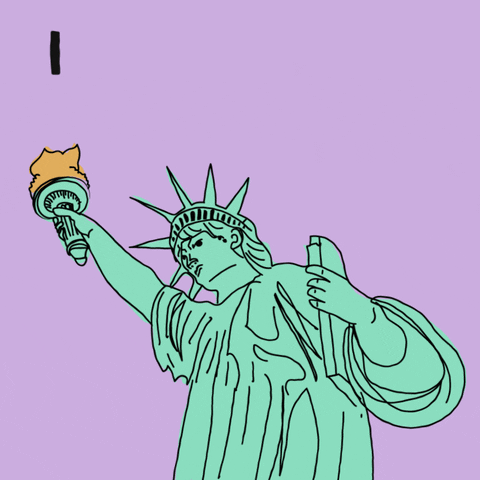 United We Dream Statue Of Liberty GIF by INTO ACTION
Giphy
"It's their right. Kids can be real nuisance. Bars that ban kids are the absolute best though."
So much truth here. Private businesses have every right to say who may or may not come in. And there are other people in world beside your family unit. Continue...
Family is Covered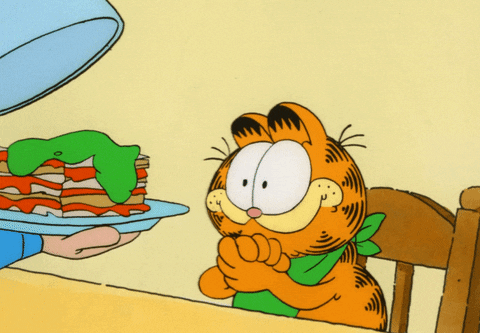 Hungry Cat GIF by Garfield
Giphy
"There's already enough family restaurants everywhere you look, if you're looking to take a date out for a romantic evening you don't exactly want kids hanging around. If it's a high class sort of establishment that's sort of a given, let me enjoy my overpriced alcohol in peace."
Fools
"I usually don't mind kids at restaurants, but I think there should be more that are child free. Most of the time they're okay, but it's really annoying when you're trying to have a nice dinner and conversation and some kids are running around/screaming and the parents just sit there and ignore them."
"I'll ignore it for awhile, because sometimes kids just act a fool, but if it gets to the point it becomes ridiculous or if they start to play around my table/invade my space, I'm going to ask for a different table without caring whether the parents overhear me say it's because of their poorly behaved kids."
No Tolerating Allowed
"Strongly agree. During all my uni life I've worked in several type of restaurants, from silver service ones to right out fast foods. Some restaurants are simply put not child friendly, as often children can be a problem for the custumers (they can ruin your experience) and for the staff (especially when they're poorly managed by their parents). Additionally (it's not an absolute but it does happen) some parents tend to second the poor behavior of their kids."
"I had a case of kids jumping around the sits in the waiting area of the restaurant, shouting, while the restaurant was quite busy. When I asked politely to the parents if they could recall their kids their answer was "but this is an Italian restaurants, you should tolerate those things. No Karen, we shouldn't."
Ban Everyone!
"I'm cool with it. If I go to a family restaurant, I expect families, some with loud kids. If I go to a bar, I expect adults, some of whom will be drunk. If I got to a quiet, fancy restaurant, I expect other quiet, respectful diners. A family restaurant won't allow drunks. A bar won't allow kids. A quiet restaurant should be able to ban noisy, misbehaving guests."
My Time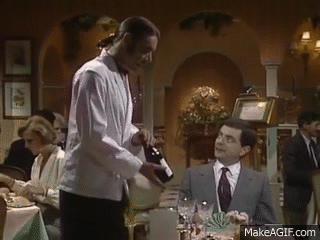 restaurant GIF
Giphy
"Most of my working life was spent dealing with other people's children, and most places I go people are there with their children. It's nice to have a place outside my home where I can leave them behind, and enjoy myself."
There has to be a way for all of us to dine out. Let's look at it less like a ban and liken it to an age limit. It's about establishing who can and cannot enter for the right reasons. Mangia everyone!
Want to "know" more? Never miss another big, odd, funny, or heartbreaking moment again. Sign up for the Knowable newsletter here.

Keep reading...
Show less
Life is full of double standards and double edged swords. Which of course means that life... is eternally unfair.
Whether it's a sexist issue, a work issue, a race issue, there always seems to be levels of judgement that leave certain parties feeling slighted.
A perfect example is curfews. I can understand having a later curfew when relating to age, but when growing up, several of my female friends had earlier curfews than their younger brothers. Fair? I think not.
Also, parenting is full of double standards. How many times was I told not to curse when half of the adults out there have the mouths of sailors? Mhmmm...
Redditor u/CLHiddenInPlainSight wanted to discuss the most egregious unfairness in life by asking:
What's the WORST double standard?
One of the most stressful and aggravating places for double standards is the workplace. If we all work hard and stay focused we should all be rewarded accordingly. So often that is not the case. Women and people of color and gender expressions are often overlooked in order to promote less productive people. I call BS.
Are you working?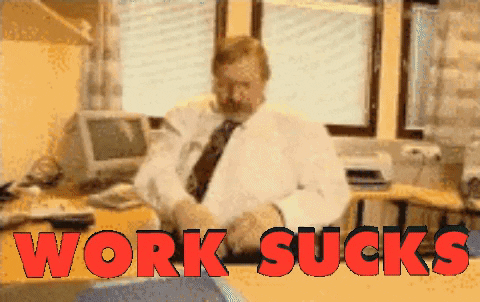 Work Sucks GIF by MOODMAN
Giphy
"My Boss has brought me into his office repeatedly to tell me I don't do enough work and that we are all swamped right now. My Department is short staffed. Yet he has no issues sitting at his desk watching movies all day long, yet if I sit for five minutes to shoot off an email I am wasting my time."
Wining and Working
"I used to work nights by choice, which meant that occasionally I'd knock off work and decide to have a glass of wine before bed. For me, that was about eight in the morning, when my housemates at the time were getting up to go to their nine-to-fives. The reaction from people was insane."
"For me, it seemed way weirder to sleep during the day, wake up in the late afternoon, then get dressed and go out for dinner and drinks with them, which basically meant that I was having wine for breakfast -- but from their perspective, that made perfect sense. Night work is weird."
Sleep Tight
"My stocking manager at my first job (stocking for a grocery store) didn't teach me any of the techniques or methods for efficiency (yes, there are methods and techniques to stocking shelves as quickly and efficiently as possible), so I was very slow at it for a while. Turns out he never trained me because he was too busy napping in the office during our shifts."
"He would help us unload the truck when it got in, and then disappear to his office for the next 5-6 hours while we stocked so he could sleep. Like I understand helping with the shelves isn't necessarily his job, but not training your new employee and sleeping on the job is super crappy."
Crazy Pops
"My grandfather. He acts like an a**hole then gets upset when he gets called on his bull. He's also very quick to use first amendment rights to try and cover his a**, which gets him yelled at even further. He also makes things political during family gatherings, which nets him plenty of nasty looks from both me and my mother. Unfortunately, chewing him out is the only way to shut him up. I'm sorry for complaining so much, I just really needed to get that out of my system."
Goes Both Ways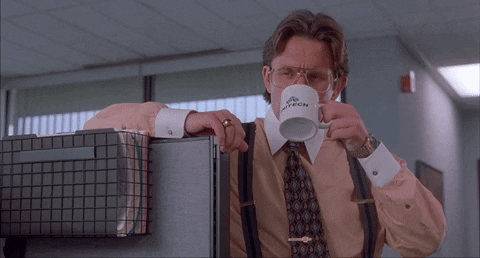 The Office Monday GIF by 20th Century Fox Home Entertainment
Giphy
"Employers expecting loyalty from employees while provided none in return. Sorry, buddy, loyalty is a two-way street. If you can terminate my employment at a moment's notice, then I reserve the right to leave when I want to."
I knew a ton of these would be work related. As we head back from Covid it's really time to rethink and make adjustments to these situations. Also, grandpa is never changing.
Rationalize This!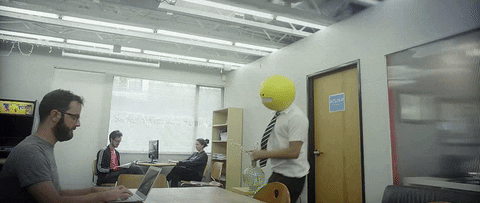 angry pegboard nerds GIF by Monstercat
Giphy
"That my employer expects me to flawlessly come into work on time every day with no excuses allowed, yet our paychecks being late are met with rationalizations and excuses from the payroll department."
Puff Elsewhere
"Breaks during work. Acceptable for smokers, questionable for non."
"I'm a smoker, and at my last job I smoked 3 cigarettes every day. One at ~10am, another one right after lunch, and the third at ~15. I had 30 minutes lunchbreaks, which I only used 20 of to justify the smoking. And once he said I was smoking too much, and wasted so much time, blah blah. It didn't matter anymore when I told him I'd take my full lunchbreaks from now on, without interruption."
lazy days...
"It isn't the worst double standard, far from it, but it's annoying. It's about the workers who start early (and leave early) vs the workers who start late (and leave late). Let's say I start to work at the office at 6am while my coworker starts at 8am. If I leave at 2pm and he leaves at 4pm, we would have accomplished about the same amount of work. For some reason, I'd be the one who's tagged as lazy because I leave the job earlier. It didn't happen to me, but I witnessed it a few times during my career."
Mr. Dad
"When a mom can parent but a dad can only babysit."
"UGH. My kids are 9 and 11 and when they were younger (so not that long ago), my husband would take them grocery shopping or to the park or to the movies, etc. and so often he'd get "oh, how cute, you're babysitting!" He was like "Umm, no, they're my kids. I'm parenting." SMH."
Tools & Toys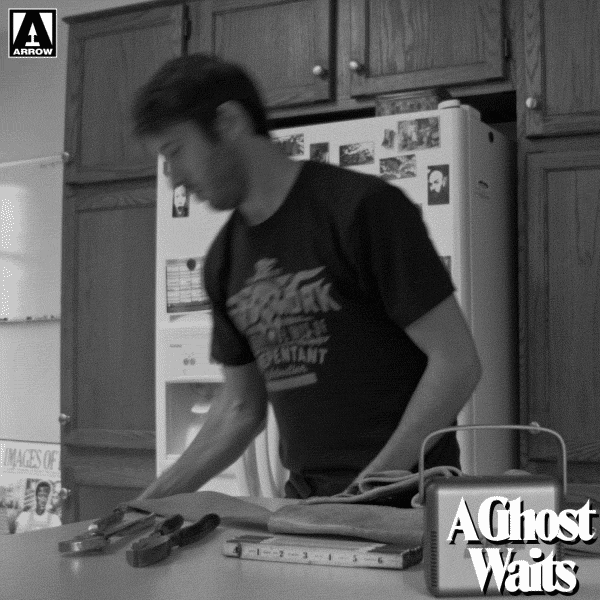 Lets Go Ghost GIF by Arrow Video
Giphy
"When I was a kid if I left my toys out and one of my parents stepped on them I got yelled at and in trouble for not putting my toys away. On the other hand, when my dad left his tools out and I stepped on one I got yelled at for not watching where I was stepping."
Oh that dad one got me. Why can you keep your clothes on the floor but I can't? Life doesn't have to be perfect but it can certainly be a bit more fair.
Want to "know" more? Never miss another big, odd, funny, or heartbreaking moment again. Sign up for the Knowable newsletter here.

I long to be skinny. I actually was for about five minutes back in my youth. Of course that's with living on a treadmill and subsiding on a diet of celery and vodka. (No bloody mary, just the booze).
I've always been envious of those that were born that way. They get to always wear nice clothes, they can eat anything, life is perfect.
That thought process, that skinny people have it all, is so engrained in our cultural psyche we have no qualms in shaming or acknowledging that skinny people have problems too.
Everybody's got their something.
Redditor u/The_WereArcticFox wanted to about all the drama that comes from being skinny by asking:
What are some skinny people problems?
Skinny is not necessarily healthy. Some people don't believe it. But being underweight is an issue. And skinny people struggle. Let's see how...
Safety Issues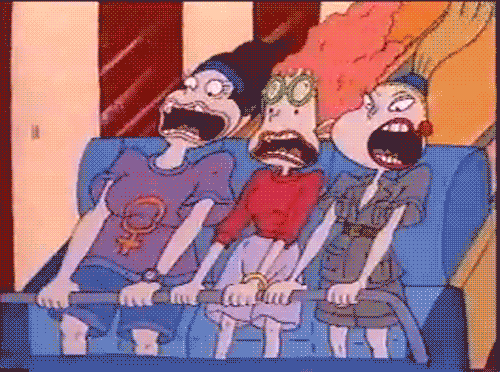 Roller Coaster Cartoon GIF
Giphy
"Sometimes in roller coasters you don't feel super secure in the harness or seat belt."
- naners76
Through the Flesh
"You can see my heartbeat through my skin and it creeps people out."
"I had this as well. When I was at high school I was very active. So I think I had quite a strong heartbeat and a skinny frame/chest. You would see the left side of my chest pulsing. Now a decade on I don't have it. But if I get anxious you'll see my shirt bouncing around a little from my heartbeat."
Fisticuffs...
"If you're a guy and skinny you're not respected as much because you're small. The laws of nature still apply and men only respect men they think could take them in a physical fight."
- SaberX91
"As a former skinny guy who didn't like getting into fights, every skinny guy I knew in high school was either like me and avoided confrontation or was extremely ferocious when it came to fighting because without the weight/strength you had to make up for it with sheer power of will and ferocity lol."
Meow Fail
"When a cat sits on your lap their feet slip through the gap between your thighs. This often makes them sink their claws in to steady themselves."
"Hahahah! Yes. My cat wait until I put the blanket on my lap so it's like a kitty hammock. The other one sits either on the arm of the chair or on the back of the couch so he can fuss with my hair."
- hyperfat
Holes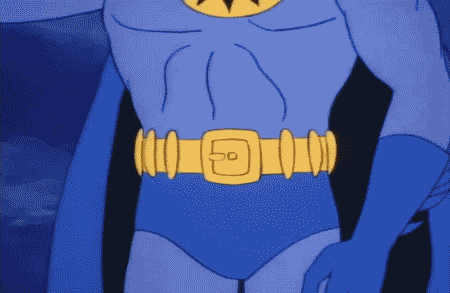 Batman Rocket GIF
Giphy
"Putting extra holes into belts."
"Having to invest in a leather hole punch and awl to get clean belt holes."
Ok, well so far, those aren't dire problems. Like, a belt loop issue is not life threatening. But that cat thing can be painful when they fall. Who else can empathize?
Not Cute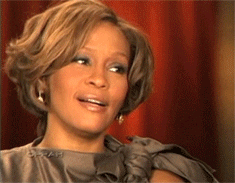 Whitney Houston GIF
Giphy
"People are sensitive about making fat jokes, they don't give a crap about skinny jokes."
I Fit!
"We fit everywhere. As a construction worker it sucks."
"Lmao this. I'm always the guy to crawl into, under, over, oh just stick your entire arm in this confined space and get your skinny wrists through this hole and then grab the thing (the freaking thing!) I like being helpful but damn you get into some nasty spaces."
Jagged...
"Leaning your head on my shoulder probably feels like leaning on a jagged rock. Reminder for you all to consume more calcium so your skeleton doesn't try to escape. This is a message brought to you buy r/Neverbrokeabone."
"Haha, this is like hugging my skinny mother. I want quality hugging time with her but oh, so bony. I will add here that her skinny person problem was finding gogo boots that fit to her thin calves when those were the style; she and my grandmother had to hunt the entire city but did finally find some elasticized ones!"
Anna...
"Once in HS my friends decided to nickname me "Anna", as in "anorexic". I didn't have anorexia, so they seemed to think it was funny and ok. After a few days I made up some bullcrap about knowing a girl who died from it and said they were being disrespectful."
"They saw through my lie immediately. So I said "if I made that up, it should tell you how much I hate the nickname." They told me to get over it. So I said "ok fine. Call me Anna. But I'm calling you 'fat-ar*e' and you 'chunky thighs' is that ok?" They got the message then."
- OraDr8
Bumped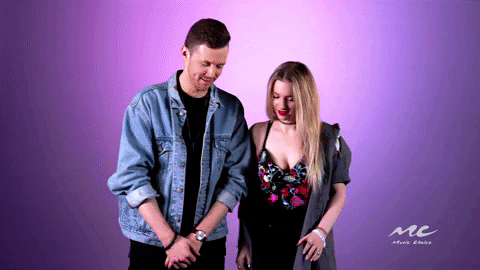 bump into get out of my way GIF by Music Choice
Giphy
"Bumping into anything hurts ten time worse, bone doesn't cushion at all."
I guess having a little cushion isn't the worst thing? Though having too much cushion is a problem. But let's all just love ourselves regardless. And remember the focus should always be... health first.
Want to "know" more? Never miss another big, odd, funny, or heartbreaking moment again. Sign up for the Knowable newsletter here.

Keep reading...
Show less
Books are life. Recently studies have been published that reading for fun, reading for knowledge, just interest in reading in general is down, and that is a tragedy.
We've become too obsessed with our binge watching and ADHD mindset that we've lost focus on one of life's greatest joys... literature.
There are some stories and books that should be a mandatory read for life. There should be age benchmarks that require knowledge of certain books in order to progress. I know, how "1984" of me. ;)
Redditor u/bugtanks33d wanted to hear about what literature we should all be familiar with sooner than later by asking:
What's a book everyone should read at least once in their lives?
One of my favorite books is "The Lion, the Witch and the Wardrobe." It was a key element in unlocking what I could see with my imagination. No adolescent should go beyond sixth grade without knowing it. What else?
"ANNOUNCEMENT FOR A LOT OF PEOPLE READING THIS THREAD:"
"MANY OF THE BOOKS MENTIONED HERE ARE IN THE PUBLIC DOMAIN AND IN AUDIO BOOK FORM. GO THROUGH YOUTUBE/RANDOMHOUSE/AUDIBLE/OVERDRIVE FOR ALL THE CLASSICAL GOODNESS YOU WANT."
"It almost totally eliminates the financial/time commitment that many will cite for not picking them up. I listen to books on double speed all the damn time. I am working my way through "A Tale of Two Cities" now."
Meaning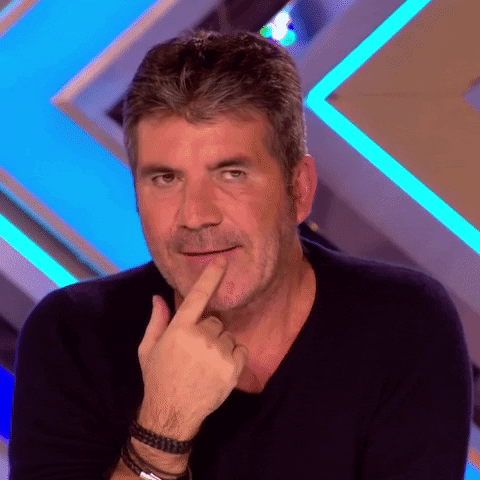 wondering simon cowell GIF by X Factor Global
Giphy
"Man's search for meaning - Viktor Frankl."
Oh Milo
"The Phantom Tollbooth."
"Maybe one of my favorite literary moments…"
"Milo: "Many of the things I'm supposed to know seem so useless that I can't see the purpose of learning them at all."
"Princess of Sweet Rhyme: "...what you learn today, for no reason at all, will help you discover the wonderful secrets of tomorrow."
- wort_hog
Johnny
"Johnny's Got His Gun. It's so intense, but it's so good. Metallica's song One is based off this book. Guy has his arms and legs blown off, goes blind and deaf, and is left to live like that. I only read it once, but it's forever engrained into my memory. It hits you like a freight train."
Brothers...
"Surprised I haven't seen it here already so I'll add it... The Brother's Karamazov by Dostoyevsky. In Slaughterhouse 5 Vonnegut said it could teach everything that we needed to know about life, except that wasn't enough anymore."
"If the only thing that book did was make you marvel at how people centuries and oceans removed from you in time and place, could experience the exact same emotions about life as you did, it would be worth the read. There's so much more to it, but Dostoyevsky had such a knack for digging deep into universal human experience. And it's just a hell of a good story too."
Classics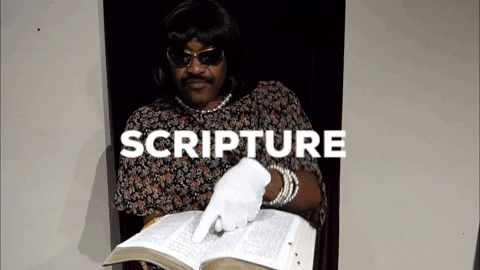 diva read GIF
Giphy
"Speaking as somebody who isn't religious, the literary value of the Bible (and the Hebrew Bible) is severely underrated."
I took a class on it in college, with a prof who'd once allegedly gotten into a bar fight over Beowulf. We would sometimes spend half a class discussing a single verse or two because there's so much stuff going on under the hood."
- dmillson
I know so many of those. And sadly, I'm already behind in my studies. I love books and I'm always on the path to find more to consume. Let me ready my already lengthy list.
WAR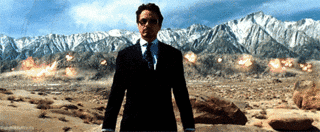 War Shockwave GIF
Giphy
"All Quiet on the Western Front. Everyone should have to reckon with the reality of what war actually means."
- BigHern
Thanks Teach...
"Night, by Elie Wiezel. It is absolutely heartwrecking , and I hated every moment of reading it, which is exactly the effect it is supposed to have."
"Came here looking for this one. I had to read it back in high school and it blew me away how moved I was by it. Stories like his need to be remembered for all time, no matter how hard it is to get through (emotionally-speaking; it's actually quite an easy and short read). I'm so grateful that my English teacher assigned it."
West
"The Westing Game."
"A Librarian here, such a terrific book. I have gotten so many kids to read it by hooking them with the fact that the reader can play the game and has all of the clues. And good luck as it is fiendishly clever."
All the Good Crazy
"The Count of Monte Cristo by Alexandre Dumas. Such a great book."
"Oh my god yes. I love this book for being the sex, drugs and rock and roll of the classics world. It is lengthy but has revenge, treasure, plots and schemes and drugs. There is nothing stuffy about this classic."
- skundrik
The "Good"
"The Giver- that book made my 9-10 year old mind really think about what was important in society. It was the first time the idea of "good" things having a negative consequence was presented to me. I think what makes it work is that we are learning how this whole society really works along side a character who has lived in it his whole life."
"As the facade of the utopian society begins to fall away to show devastating consequences of the "perfect life and society" the reader not only feels their shock but the main character's shock. This was a book I read in school 4 times- once in 5th grade and once in 10th for English and then in both high school and college sociology classes. This book written for 9-13 year olds made for great discussions."
Good and Bad of Life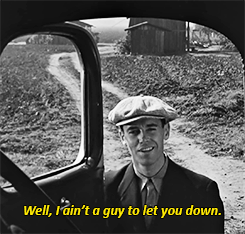 read ford GIF
Giphy
"The Grapes of Wrath and/or Of Mice and Men. Both are heartbreaking, but not for the sake of being heartbreaking - instead they provide a glimpse of how freaking hard life can be, but also how beautiful it can be."
That is a lot of good advice. And a lot of great storytelling and advice giving. Did anyone miss anything that should be there? And make sure you read anything by Harlan Coben, he's a fav.
Want to "know" more? Never miss another big, odd, funny, or heartbreaking moment again. Sign up for the Knowable newsletter here.

Keep reading...
Show less
It's always best to learn as much as you can about a place your visiting. Rules are constantly changing through every time zone.
When I visited London I was shocked and elated that I could drink on the streets. Just out of the bottle.
In America you'll be in handcuffs and in the drunk tank before you finish "Cheers!" That's why it's imperative to get acquainted with the American ways before you arrive. America can be strict.
Save the headache.
Redditor u/PosseaDaBoss wanted people to know about the in outs of being on American soil by asking:
In the United States, what should you never do?
God bless America, land that I love. But Lord don't cross her, she can be feisty. America does have a unique connection to rules and more often than not visitors find themselves in a culture shock. Which can be entertaining.
Money Back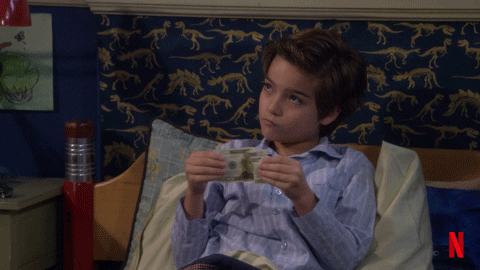 Bribing Season 3 GIF by NETFLIX
Giphy
"Don't try to bribe cops when you get pulled over. I had some Argentinian friends immediately pull out their wallets and start pooling their cash when they got pulled over once. Fortunately someone in the car noticed and told them to put it away immediately."
No Roaming
"I thought this was an obvious one, but my German exchange student would very casually walk on/through people's properties, even going so far as to walk up to their houses in the middle of the night. This is a huge no-no unless you need help, just casually walking around on people's properties would make them think you are looking to rob the place."
By the Rules
"Make the assumption that you know the law. Our local laws change drastically from state to state. If you buy weed for example, it may be illegal to drive ten miles west into another state."
"There is no "may" about it. Since marijuana is still illegal on the federal level, transporting any amount of THC, even medicinally marked packaging, is a felony. Transporting any controlled substance across state lines carries a minimum of 5 year sentence and a nice little trafficking badge on your record."
Hands Up
"Get into a fist fight. In some places that isn't a big deal. Here it has significant legal issues. And the other guy might be carrying and you could get shot. Just walk away."
Straight Face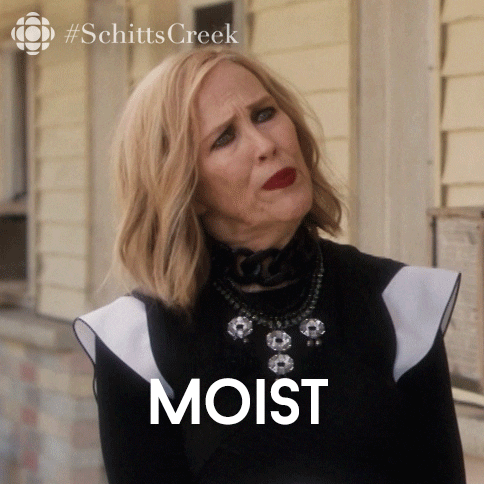 schitts creek comedy GIF by CBC
Giphy
"As a Canadian crossing the border to the US, don't act fun or funny with the border patrol. Give them your passports, tell them what you're doing and such. They're harda**es."
- cappo40
In others countries people can just meander through other people's backyards? Like... really? Ok. And yes, do not play games with any kind of law enforcement. They really have to sense of humor. Read on...
Pay Up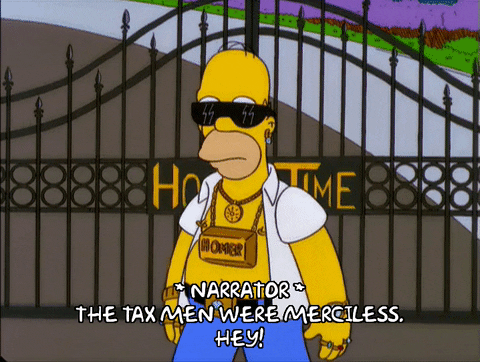 homer simpson episode 22 GIF
Giphy
"Don't try to cheat the IRS. They will screw your life into oblivion."
bad buzz
"Usually you should never openly drink alcohol in a public space such as the right-of-way, a park, etc. It's illegal here and getting arrested will really harsh your buzz. Not that people don't get around this by using water jugs or other opaque containers, but it might be an unpleasant surprise if you're used to more liberal drinking laws."
From the USSR
"Assume personal space distance is the same as your country. Depends on where you come from, but Americans are stereotyped as being used to more personal space than some countries. Our Russian foreign exchange student was kinda weirded out by how far people stand apart at bus stops, etc, and was a little hurt after people scooched away from him on the bus, in class, etc because "Hey we are all friends here so lets be breathing the same air."
Twice the Size
"Don't misunderstand the massive scale of the country. You will not be able to visit Vegas, Disney World, and the Statue of Liberty in a single one week trip without taking several planes. The 48 contiguous United States is nearly twice the size of the EU, by area. It is freaking massive and a lot of it is really far apart. In some states, you can drive for 8+ hours and not leave the state. Like, we have states the size of some other countries."
- zbeezle
YOU CAN DO THAT!!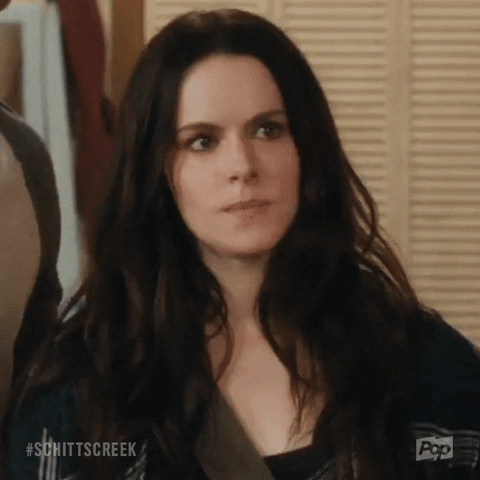 Pop Tv No GIF by Schitt's Creek
Giphy
"You can't leave your baby unattended while shopping etc. like in some Scandinavian countries, you will get arrested."
"Wait, YOU CAN DO THAT in some places? Like I wouldn't necessarily be worried about my baby being stolen, but they're basically little suicide machines."
It sounds like we may not be the most fun country to be wandering through. Don't get me wrong, I'm an American and I love it here but we need to loosen up a bit. Let's get crazy.
Want to "know" more? Never miss another big, odd, funny, or heartbreaking moment again. Sign up for the Knowable newsletter here.

Keep reading...
Show less