You know what they say, "the road to hell is paved with good intentions". Because the people who have our best interests in mind typically have good intentions when they give us advice, but there's a chance that that advice can go horribly wrong.
Try not to follow the bad advice given here, because you don't want to get the results that these guys did.
U/Duckerton375 asked: What's the worst advice someone ever gave you, but you still followed?

The workplace can bring a cornucopia of terrible advice. Don't follow these unless you want to get fired.
​Bad jobs are usually not worth it.
Stick with a job no matter how bad it is. I stayed with a terrible job working retail, dealing with horrible customers and sexual harassment. I was told I wouldn't find anything better.
"No, no, you misunderstand. I said you wouldn't find anything better at making you feel like complete garbage."
This gets really creepy really fast.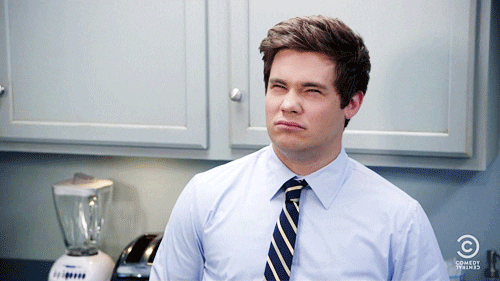 frustrated workplace GIF
Giphy
"After you put in a job application, you need to call them at least once a day every day until they hire you."
Note: this did not get me hired. It got me called out by the HR person I was calling and forbidden to ever contact their facility again.
I work for a law firm that employees over 1500 people in the home office alone. Once I received a call from the building security saying, "Insert Name is here to speak with the owner." Well we are run by a committee so that's odd. Found out they just applied for a job and wanted to talk directly to the person that would potentially hire them. Told him the firm will contact them to schedule an interview. They refused to leave without "talking to the owner." Had security escort them out of the building.
​This is absolutely not true.
"Sleep is for people who do not want success" great words from my uncle, it almost killed me.
Now I may be oversleeping.
​Interpersonal relationships are also a big breeding ground for terrible advice. Don't listen to any of these.
Heartbreaking.
My father always tought me and my brother that "having friends is bad and in the end they will never be there for you" so everytime I told my father about my friends he would get kinda mad and give me the advice to stop talking to them.
Now I am afraid of people and have several trust issues, thanks dad.
​This won't end well.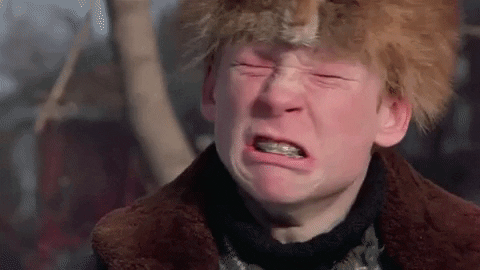 A Christmas Story GIF by filmeditor
Giphy
In the fifth grade my teacher was talking about bullying, then she said "if anyone tries to bully you just agree with them." So the next time I got bullied I agreed with the bully and they bullied me more.
Dude one time I saw an anti bullying video that told the victims to just BE NICE TO THE BULLY. Like the bully was hurling insults and the victim was smiling and complimenting him. My first thought was about how much I hated the mere thought that this would work. My second thought was of how the people who came up with that method had clearly never been bullied.
​Oof.
When I met my now wife at the age of 19, one of my coworkers said that it's very important to start at the bottom with presents and work your way up, she still has the socks I gave her on our first anniversary on the wall over our bed as a reminder...
I'm still trying to teach my boyfriend about good presents and bad presents. Biscuits from the supermarket = bad present. Cheap unbranded laptop battery from China as my only present = bad present (and only lasted 2 months). Anything off my 7-page wishlist = good present. It's literally a list of things I want to receive as presents.
​Can tell you from experience that this is a bad idea.
Had a falling out with some friends. My husband recommended I reach out to an old friend who ghosted me suddenly in a manner that induced some pretty severe abandonment trauma. Went for it anyways because "it's been so long, surely they changed". Am now experiencing the same things as last time.
When you follow bad advice, it can lead to mistakes that you just can't come back from.​
Buying a house is tricky.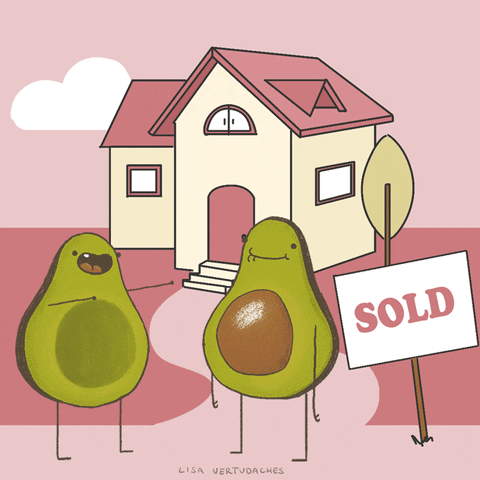 for sale dancing GIF by Lisa Vertudaches
Giphy
"Buy a home now before the prices go up!" -my FIL in 2006.
We bought in 2007 and paid $259,500 for our 1,300 sq ft house (we really couldn't afford it and had an 80/20 so we had 8% interest for one loan and 6% on the other) and in 2008 it was worth $97,000 so refinancing wasn't even an option. We watched all of our neighbors walk away or get foreclosed on but we kept paying our bills and as of this very moment our house is worth $462,000. I'm so happy we stuck it out, we both worked our @sses off and the house will be paid off in 2 years.
It worked out for us, it's a horrible idea. Especially since 1300 sq ft houses are $460+k
My heartbreaks for future generations, I honestly don't know how people are going to afford housing in the future.
It's there for a reason.
"Never apply for any government assistance."
Cue years of suffering trying to work full-time with a painful disability. Quit a particularly terrible job, and wanted to apply for food aid until I could find another gig; a friend with lots of DHS experience recommended I apply for Social Security "just to get in the system." Turns out my disability was bad enough to get accepted the first time, which I wasn't expecting. Really could've used that support, oh, the 30+ previous years of my life.
Credit is important to have.
I was told to not get a credit card until after college. I was super fortunate to have my college paid for so I had no loans, car paid in cash, no credit card or anything to start building credit. Found myself out in the world at 22 years old with a credit score of 0.
So while a lot of this bad advice came from trusted people, oftentimes they were too misinformed to give that advice in the first place. Don't trust the word of one person--do your research, and make decisions for yourself.
It'll be way better in the long run
Keep reading...
Show less
In the age of the internet, sometimes it can be very cool to hate on things just because other people do. Bandwagons can be fun, right? But honestly, not all of the things hated on actually deserve it. Save your hate for things that actually call for it.
Wanna jump off the bandwagon? Then keep reading!
U/lit3rallyuseless asked: What doesn't deserve the hate it gets?

​Film and media are probably the biggest contender for being hated on randomly. It may seem harmless, but not always deserved.
Actors are people too!
Actors who played characters that people didn't like.
Really if you hated the character then the actor did a good job (assuming that was the role).
The best cartoons.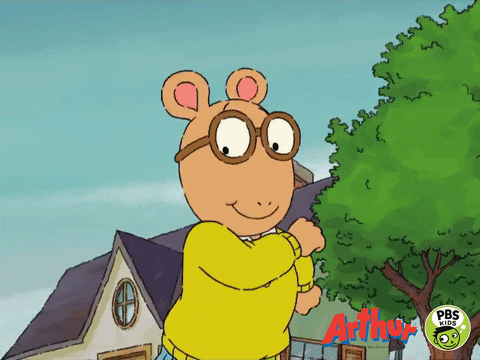 nice day summer GIF by PBS KIDS
Giphy
Child cartoons. Some are actually really good, even as an adult.
I feel like watching cartoons aimed at generally a younger audience allows for you to be reminded of some life lessons, I know I forget some things, or didn't realise others, or it at least partially renews my awareness of something I should still like or appreciate

This doesn't deserve awards, it's just my opinion that is apparently shared by many.
This man did nothing wrong.
Guy Fieri, he literally is the nicest person in the world but since he looks like he was electrocuted by mountain dew people want to saw his head off.
Even before that, I was witness to his other charitable work. A few years back, Santa Rosa was hit by some terrible fires and he showed up at a few shelters and personally cooked up and served some killer buffet food. No cameras, no massive team of PR, just a dude with an assistant to keep him on schedule to hit up other shelters in the area. Guy Fieri legit earned a lot of respect in my book for that.

You know who DEFINITELY doesn't deserve hate? Animals. They're just living their best lives, and need to be left alone.​
The best cats.
Black cats.
We got a black cat for the first time last year. I've since formulated the theory that black cats might get some of their reputation from the fact that people can't see them well in the dark and so they seemingly appear out of nowhere and they might be instinctually cautious because they know people have a tendency to kick them while walking in the dark. Our black cat is the sweetest cat I've ever known.
They get a bad rep.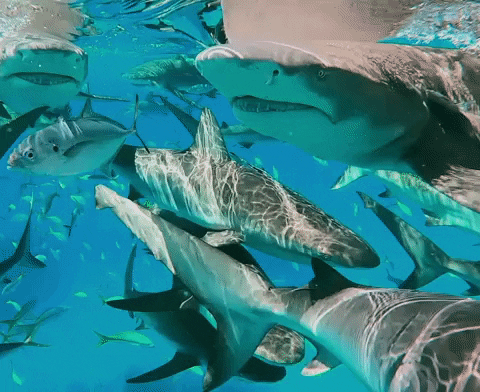 Discovery Sharks GIF by Shark Week
Giphy
Sharks. They are beautiful, complex creatures, deserving of respect and, like any wild animal should be left alone in their natural habitat, but they get this reputation as vicious bloodthirsty monsters. This is only because every shark attack is news, and only then because they are so rare. More people are killed EVERY DAY by mosquitoes than sharks kill in a year.
Any apex predator that has remained evolutionarily unchanged for hundreds of millions of years, whose existance predates TREES, is deserving or our respect and admiration. Shine on, you crazy cartlaginous fish, shine on.
So cute too!
Opossums. They're neat little critters. They eat tons of ticks that carry Lyme disease, (mostly) don't carry rabies because their body temp is too low, and they're the only marsupial native to North America! They get a bad rap because their first defense is to hiss and bare teeth, but failing that, they just play dead.
If you don't have the predisposition to hate them, you'll find they're pretty cute too.
E: this is about /opossums/, the north American species.
Kiwis, I feel for you, but this comment isn't about your possums.
​Hating on other people for just living their lives also seems to be a big contender for things that don't deserve to be hated on.
This is so true.
Unemployed people. A lot of people genuinely are looking for work and did not want to lose their last job/it was beyond their control (like a layoff) but they get so much hate and called lazy by most people. I know too many unemployed people that are actually really trying hard. They definitely aren't lazy. (Not saying lazy unemployed people don't exist, but to be fair, so do lazy employed people too lol)
Leave the weather man alone!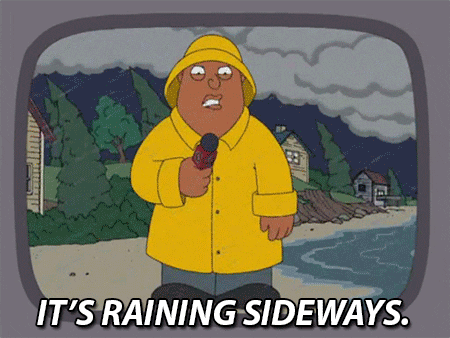 Fox Raining GIF by Family Guy
Giphy
Meteorologists. They try their best to predict the weather based on patterns, models, and data. They're not perfect because predicting the weather is insanely difficult. When they get it wrong, I think we should go easy on them. It was probably an outlier result almost no one could have foreseen.
I've seen people get angry over the meteorologists for getting it right. Like they control the weather - it is their fault we are having rain, that kind of BS. Never made sense to me, but hey, I have plenty of relatives I clashed with growing up.
Please stop being d*cks to these people.
Customer service associates.
I hate when customers think that I, the minimum wage person forced to sit there and listen to them yell, am personally responsible for every policy they disagree with. Like, ma'am, if I had that much power and influence, I wouldn't be sitting here on a Saturday evening serving you.
Wholesome and necessary.
People don't deserve hate they give themselves when they are not doing too good at the moment.
I'm in a weird place and I didn't know I needed to read this. Thanks buddy.

If you haven't heard it from anyone else today, I'm proud of you.
It seems like people hate on things simply because they think they're meant to hate them. But you can always be the change and make an effort to stop being an a**hole about certain things.
No matter what though, sometimes haters gonna hate
Keep reading...
Show less
In the words of every millennial who was once on Tumblr, adulting is hard. I've been a legal adult for nine years now, and I still don't fully understand taxes. I just let TurboTax do its thing and hope for the best. They REALLY need to teach that sh*t in schools.
But I'm not the only adult who still feels like a child! I think a lot of us can relate to that. And to be honest, we can be very unprepared for what life throws at us.
U/cracksandcrevices asked: What is an adult problem that nobody prepared you for?

The worst part is the cruel awakening that we actually have to, you know, do stuff on our own.​
Choosing things is hard.
Having to not only make important decisions by myself (I expected that much) but also having to do so in a timely fashion uninhibited by indecision.
Having to make decisions is such a big thing for me. Intellectually, of course I knew I'd have to make decisions. I just want ready too make them without knowing the consequences and at the speed of life.
Errands eat up sooo much time.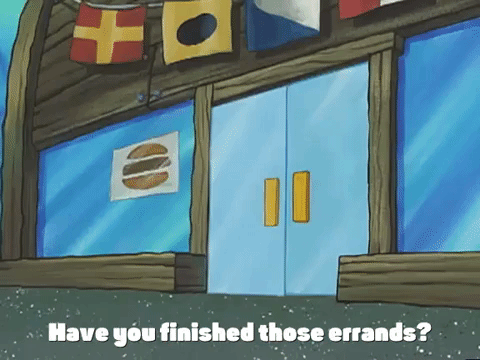 season 2 your shoe's untied GIF by SpongeBob SquarePants
Giphy
How much time you spend just doing stuff.
"Oh need to replace my tire and that's over by the store, so while I replace the tire I can do some errands and I'll save time and be home in no time" three hours later "Okay just one more errand before I head home"
Also how putting off a small task just a couple days in a row can quickly amount to a longer chore/responsibility later. "Eh I can just leave this in the sink, get to it later before bed" x 2 days "Why is this grime caked onto this plate still I've been scrubbing for 10 minutes straight!"
That's what delivery is for.
Being sick and having to care for yourself. Like when you were younger your parents would get the medicine, or the medicine cabinet would just be stocked all the time, etc. But here I am with a cold having to build up the energy to go to the supermarket to buy some asprin and throat lozenges all by myself.
Underwear gnomes are the true pests.
The endless cleaning. I had chores when I was a kid, but I had zero clue how much actual work went into keeping house. I cleaned my house this morning and by midweek it'll be a war zone of pet hair, crumbs, and dust. I don't even have kids wtf it's like the underpants gnomes show up when I'm asleep and mess my house up.
Another sh*tty thing is the crushing loneliness that comes with adulthood. Why didn't they tell us that we would have no friends after the age of 25?
The only thing I miss about school.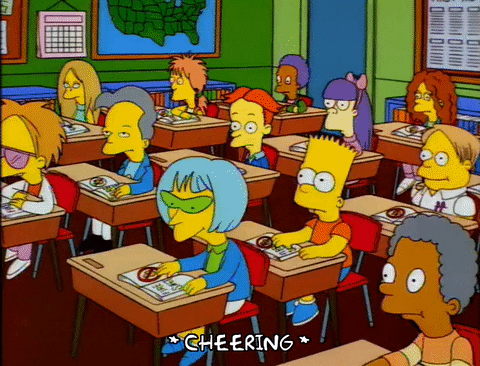 motivating bart simpson GIF
Giphy
A lack of community. Growing up you have your elementary school. Each day you see your friends and participate in activities together. Sometimes they move away and sometimes you do, but it largely stays the same through high school and middle school. Flash forward to adulthood and you're just alone. You want to make friends IRL, but have no idea how to go about doing it without seeming creepy, desperate, or god knows what.
This is really hard when you are not overtly religious so you cannot join a religious community. My friend and I talk about this from time to time, it's arguably the hardest thing to deal with in life. It gets worse the longer you live, as you know you are outliving your generation.
The reason why I have cats.
You can go days on end without having to speak to a single person, at first it's a dream come true, after about 2 months you start talking to your toaster to pad the silence while waiting for your toast.
I literally haven't spoken to someone beyond saying thank you/no when buying groceries in months. At first it felt kind of freeing and now it's just kinda sad.
Ditto on this advice.
The inevitably of your parents dying. My dad just passed away and I'm 25...no one could have prepared me I guess.
I feel you. Mine passed away back in August when I was 28. There's nothing you can do to prepare for it, and I'm afraid I have no magic words to make it better. Just know you're not alone. I'll never say it gets "better," but it eventually starts to suck less and your hard days get a little less frequent. I'm so, so sorry.
​The sad fact is, you have to start fending for yourself with no one to help you. And that's terrifying.
Saving money is hard for this reason alone.
Basic home maintenance: when to change air filters, smoke alarm batteries, timing of lawn care, how often do you clean the gutters, are you supposed to clean under the stove, what is edging, how do you recycle, how to change locks, etc.
Not to mention the random costs that spring up. Trying to save up money? Good for you. Except your sink just sprung a leak so you need to pay a plumber to fix that. Now you can save money agai... Nope, car needs servicing. Okay, your can definitely save money now.... Wait, that leaky sink sprouted mold so now your bathroom needs to be gutted and redone.
We are all Squidward.
Being absolutely exhausted most of the time. I never thought I'd be the 'I hate everyone' guy. But I am and everyone can f*ck off.
We all become Squidward after hitting a certain age.
You either die a SpongeBob or live long enough to become a Squidward.

Me? I'm Patrick. F*ck your rat race.
As someone who has lost a parent, I can tell you that sometimes you will never be prepared for certain events in your adult life. Everyone's experience is different, and sometimes adulthood just means figuring it out for yourself.
You got this, grown-ups of the internet. I believe in you
Typically, I would write an intro about my own experiences with the weird kids at school, but I WAS the weird kid in school. Not in a bad way, more like a "I had a John Waters phase" when I was 16 and everyone knew it. So like, cool-weird. At least I hope so.
Schools aren't always so lucky to have the cool kinds of weird kids though. The spectrum of weird extends even further than that, and can sometimes end up very disasterous.
U/Imaginary_East5786 asked: What was the weirdest thing the weird kid did at school?

​Let's start with the grossest of the gross. Because why not.
Was it worth it?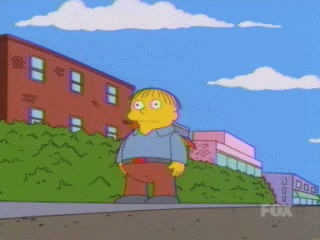 peeing ralph wiggum GIF
Giphy
He heard that you'd automatically get suspended if you peed your pants at school. He wanted to find out if it was true, peed his pants, got suspended.
> Observation: 'I've heard that by peeing your pants you will be suspended'
> Hypothesis: If I pee my pants I will be suspended
> Experiment: I peed my pants and I got suspended
> Conclusion: If I pee my pants I get suspended
Uhhh what was the intention here?
He got mad that he didn't understand how to play a game at lunchtime so he started hitting and punching the nearest person to him, who happened to be me. When I shoved him away and asked him what the hell was he doing, he whipped his unit.out, charged at me and when I shoved him away from me again he started crying and ran away with his member still sticking out.
​Next ones up are the lowkey (or even highkey) disturbing stories. These weird kids can get a little scary.
Boom theret.
At my middle school, someone decided to get a little attention with a good old fashioned bomb threat. Except they thought that a bomb threat meant literally writing "bomb threat" somewhere. Worse yet, they misspelled the f*ck out of it, and wrote "boom theret."
So we had to go on a brief, very awkward lockdown while the police checked the perimeter for booms.
I hope there was no overlap in the columns.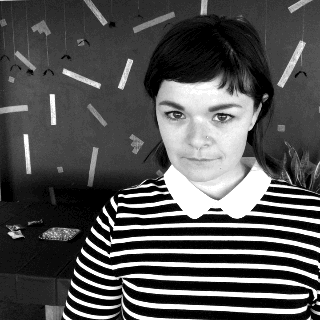 Serial Killer Halloween GIF by GIPHY CAM
Giphy
She wrote a list of all the girls and boys she wanted to kiss and murder and then casually passed it out on the playground.
2 separate lists or just the 1?
Same list 2 columns lol.
Holy crap.
Had the weird kid in high school ask the teacher to use the bathroom. She said no and this dude legit stabbed his hand with a pencil. Went all the way through then asked if he could now...sh*t was wild.
This was Pearl High School in Mississippi. This was the school Luke Woodham shot and killed his girlfriend and her friend at the school. This kid stabbed himself with the pencil about 2 months after that happened. This was late 1997.
​Most of the time, however, the weird kids are pretty d*mn funny.
Ok, but this takes a lot of skill.
Had a kid nicknamed "cheeseburger" in the grade ahead of me in high school. He got his nickname because when it was time for his class to go to lunch, he snuck into the roof and crawled his way into the cafeteria, dropped down and proceeded to steal all the cheeseburger put out for lunch. Unfortunately they caught him in the act and sent him to the principal's office.
A year later he was caught stealing a teacher's computer, and in the process of being arrested he bit the officers hand, getting him sent to juvi never to be heard of again.
Every school had the cat girl.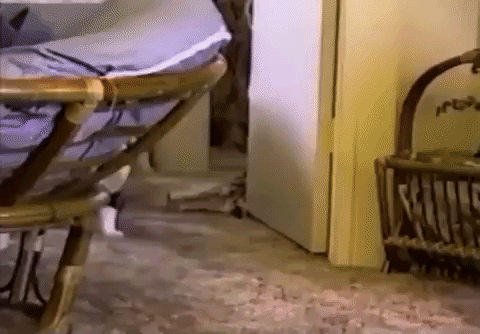 cat dragging GIF
Giphy
The weird kid at my highschool tied a string around his pencil case and pulled out around the halls pretending it was a dog. He still lives in my hometown. I think unemployed.
Oh also weird girl in middle school acted like a cat. She would meow and hiss at people, lick the water fountain and rub her body on the teacher's legs. In 8th grade. I have no idea where she ended up.
Mood.
Weird kid in elementary was a self proclaimed alien. Once, while waiting for the bus, she told me "On my planet we eat people like you" and proceeded to bite me. We later became friends in high school and she used to give me massages during lunch break in the quad. Just realized now she was likely tenderizing me.
I was exactly this kind of weird.
He didn't say much, but if asked, he would go to the front of the class and perform Tip-Toe Through the Tulips with all of the emotion and volume of Tiny Tim, holding nothing back.
The last I heard, he became an energy trader, made a ton of money and married well.
I can definitely relate to that last one. In middle school, my English teacher would let me go to the front of the class and perform monologues or songs from Broadway musicals. Weird, but that's what happens when schools cut funding for the arts and the theatre kids have no outlet.
As long as you're not hurting anyone, I say let your freak flag fly, man
Human bodies are weird, man. And at times, they're completely unexplainable. Like, I can link my arms and bring them around my body all the way, without letting go. Don't ask me how I figured it out, but weird, right?!
Turns out, a lot of people experience things with their bodies that sometimes even science can't fully explain. Here are a few examples!
U/yOculus asked: What's a rare characteristic your body has?

​Some of these rare traits can be oddly enviable. At least, for me.
2% of people are vampires???
My armpits never smell. I don't use body deodorant. My ex would comment on how I don't get a body smell despite sweating like crazy. Apparently this is a thing that exists for 2% of people.
Results are in! You're a vampire.
As someone who is constantly cold, I'm jealous.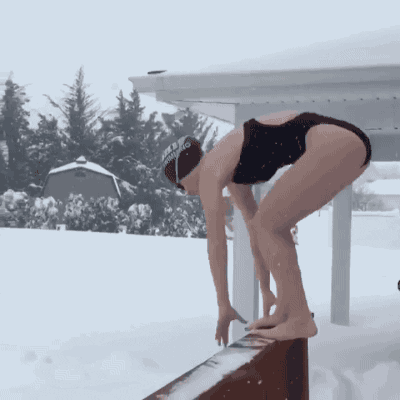 Deep Snow GIF
Giphy
My body is just really warm all of the time for some odd reason. No idea why, but I seem to have a tolerance for cold weather. Unless its freezing outside, I can just walk outside in a T-shirt during the winter months and not feel super cold. People look at me mad, but I get too warm if I have a coat on. It has its downsides though - in the summer months I am extremely hot, and whenever I'm not at work I wear shorts at all times.
That's sick af.
I have vitilligo around one of my eyes. It looks really cool when I'm in a dark room with a black light on!
Same. Except it looks like I'm constantly wearing eyeshadow and I always get asked that. Especially in middle school, I remember girls would be like "omg you're so lucky your parents let you wear make up" LOL
​However, other bodily quirks are just plain......well, disturbing, to put it lightly.
Nope nope nope.
I have a short row of eyelashes that grow from the inside of one of my upper lids. I have to pluck them before they get long enough to scratch my eyeball. Just part of my normal morning routine.
My grandma has the same issue, but it takes really long and they grow really weird. So she got a "surgery" where they cut the ingrown side of the eyelashes and a tiny amount of that skin off with a laser so it won't grow back there for at least a few months to a few years, depending on the case.
Excuse me, what?!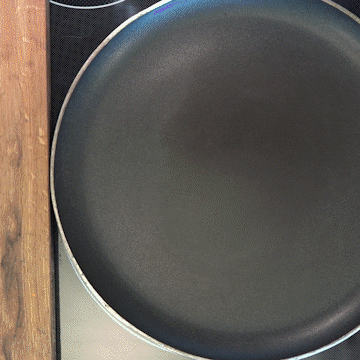 Giphy
I'm partial Situs Inversus. Meaning, some of my organs are flipped on the wrong side. My heart, lungs, and organs in the torso are all flipped to the opposite side and tbh that sh*t is f*cking cool. My heart also consists of 3 chambers instead of 4.
Reddit is the best place for this info.
Having a freckle on both thighs so my d*ck is in the middle which looks like a blob fish, idk why I'm saying this to reddit.
You should watch the Octonauts episode about blobfish. It sounds right up your alley.
That's some alien sh*t.
I have several halo nevi on my back. A halo nevus is a mole that is detected by one's own skin as not cool so the skin proceeds to remove it my eating its melanin. It first creates a white halo around the mole, then grows inwards until it "eats" the mole. When it's done I'm left with a white circle with no melanin in it.
Usually halo nevi are supposed to re-pigment with time but mine never did so I basically have several coin-sized white spots with zero sun protection. Because of this I was forced to stay away from the sun as much as possible since I was a child. The unexpected positive consequence of this is that my skin is in pretty good condition for my age.
But a lot of the time, these quirks are actually really impressive. Pretty sick party tricks, if you ask me.
I'm nasty enough to do it.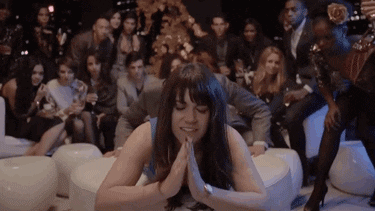 comedy central lol GIF by Broad City
Giphy
There's a big dent in my chest where my sternum should be. If I hold my breath, you can put your finger in it and feel it pulse with my heartbeat. It's a very visible pulse too. Or, if you're nasty, you can do shots out of it.
Fashionable!!!
Not me, but my son. You know those people who have a random streak of white hair? Well my son, who is blonde, has a big streak of dark brown hair. It just grows that way, and people used to ask if I was dyeing that part of his hair.
Now THAT'S a useful talent.
I don't feel much pain. My brain does but I don't register like half of it. Had a kidney stone and it felt like I was constipated. Except when I was throwing up every 20 minutes and trying to pass out.
Definitely not to same extent as you, but I'm similar. Often times I'm not in pain until I realise I should be if that makes sense? Like I'll feel the sensation, but until I pin point what's happened it won't feel like pain.
Bodies are so unique and magical, but also lowkey terrifying. But hey, if you got it, flaunt it, right
Keep reading...
Show less