In 2006, Sarah Finn, casting director for newly Oscar winning movie Crash, was about a decade into her casting career when she became an integral part of something huge.

It started with a meeting to cast Iron Man, which is how she ended up holding a list of qualities director Jon Favreau wanted to see in his Tony Stark.
To name a few he wanted Stark to have charisma, quick wit and immense intelligence.
Finn said about the list:
"I still have them on a piece of paper somewhere."
Favreau—at Finn's recommendation—cast then Hollywood bad boy Robert Downey Jr. which raised more than a few eyebrows and objections. Downey's struggles with substance abuse had damaged his mainstream career.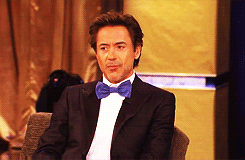 GIPHY
Of course, the character Tony Stark's reputation was pretty tarnished too.

The risk definitely paid off. Downey's morally ambiguous superhero in 2008s Iron Man set up almost all of the 21 movies that make up the Marvel Cinematic Universe.
The exception being the Hulk film without Mark Ruffalo that we don't talk about.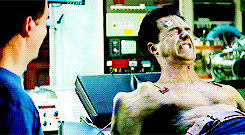 GIPHY
While the original casting was a risk, it is now hard to see anyone else but Robert Downey Jr as Iron Man. The same can be said for any superhero in the MCU.

This is largely thanks to Sarah Finn taking on the gargantuan task of casting these movies, with the exceptiong of Edward Norton's take on The Incredible Hulk which released a month after Iron Man.
This means she cast more than a thousand roles from Chris Evans' Captain America himself right down to those "man with a plan" backup dancers.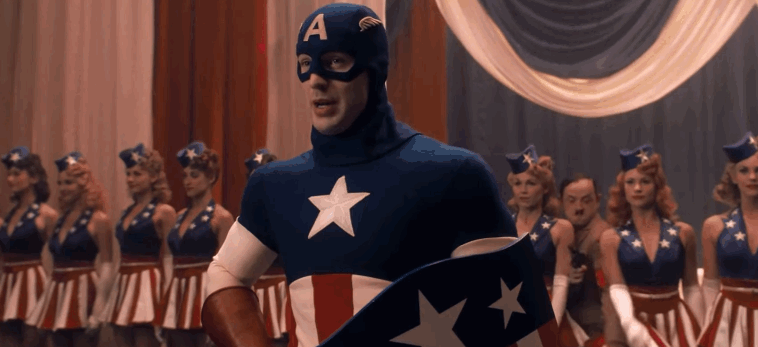 GIPHY
This job meant she had to take into account the traits each character displayed in the current movie, but also the movies planned but unwritten.

Finn said:
"It wasn't until we got into Captain America and Thor that Kevin Feige even mentioned the Avengers films."
Kevin Feige is the president of Marvel Studios. He also consults with casiting directors, fellow executives and directors on each film.
One perfect example of this unpredictability casting the voice of JARVIS. Paul Bettany was cast as Stark's AI, but Finn didn't know J.A.R.V.I.S would eventually be transferred into Vision.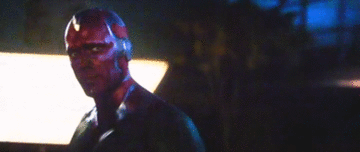 GIPHY
Luckily Bettany was able to take on that role as well.

Another example was the casting of Princess Shuri for Black Panther. When casting, Finn had to look at the chemistry between Letitia Wright and Robert Downey Jr since they'd share screen time later on in the franchise.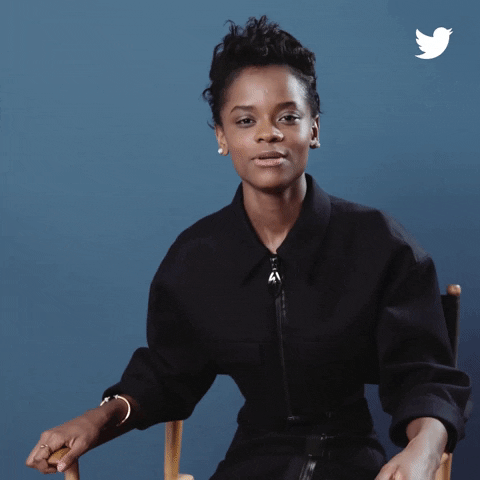 GIPHY
That scene did happen, although it was changed to Letitia Wright and Mark Ruffalo.

And, of course, there is the Mad Titan himself: Thanos.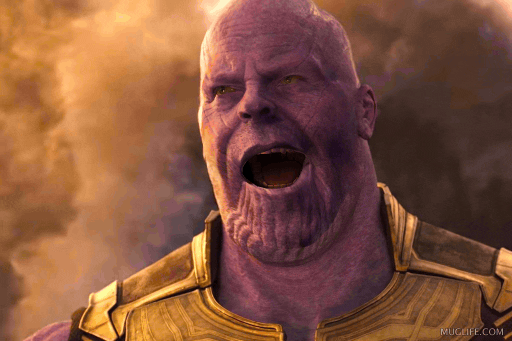 GIPHY
Finn said:

"When Thanos first appeared in the Marvel movies, it was really just a couple lines of dialogue."
"The character was shadowy and not that visible. To see him go from a few lines to being one of the most iconic villains of all time in movie history, I don't think Josh [Brolin] even knew how his character was going to be represented on screen, or the impact he would possibly have."
She also worked around scheduling conflicts and story time lines with huge casts of big stars. There was a year between the releases of Spiderman: Homecoming and Captain America: Civil War but the story lines happen one after the other.
Finn had to find a Spiderman who wasn't going to change dramatically in the year between films so a true teenager was out.
"We had to find a young actor who hopefully wasn't going to grow six inches in the intervening time period. Poor Tom Holland was so antsy and ready to start shooting."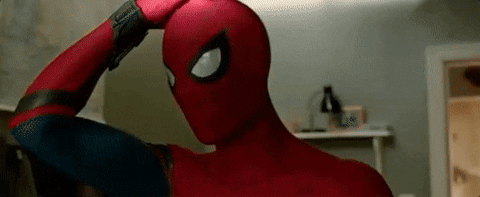 GIPHY
She had similar challenges when casting characters like Thor. They needed someone with Asgardian qualities who could still blend in with Earthlings.

GIPHY
While most casting directors have 12 to 16 weeks to cast roles, Finn often started a year or more in advance to take all these extra needs into consideration.

Now Finn is casting, or has cast, other anticipated movies.
This huge casting undertaking also brought to light the struggles of casting directors and given them their own fan base.
We appreciate all of the chances taken by Sarah Finn and the MCU.
Thank you for the iconic characters!
Keep reading...
Show less
Photo-bombs are hugely popular on social media.
They are done for a whole range of reasons, usually to make people laugh.
However, two girls photo-bombed one Italian politician in protest.
Matteo Salvini currently serves as Deputy Prime Minister of Italy and Minister of the Interior. He is also known to be anti-LGBT.
So two sicilian young women trolled Salvini with a kiss during an election rally in Caltanissetta. The women have been identified as Gaia Parisi and Matilde Rizzo, social activists.
The pair approached Salvini and asked for a selfie. Salvini gave his biggest smile while the ladies kissed at the moment the photo was taken.
It was a picture perfect trap,
They were at the event as protesters, when they joined a line of supporters for selfies with Salvini. When it was their turn, the two kissed.
Security separated the two. Salvini wished the two well, then patted Rizzo on the head and wished they...
"had sons."
The kiss was a protest against Salvini and his endorsement of the anti-LGBT, anti-feminist and anti-abortion World Congress of Families (WCF) in Verona.
Salvini has said his government would defend the rights of children to have:
"a mother and a father. So long as I am minister, wombs for rent do not exist in practice–they are crimes."
The 19 year-old women, who are just friends, were interviewed and said that the idea of the kiss came from the Prime Minister's support of the WCF.
Parisi and Rizzo said:
"This provocative idea came to our mind because he was clearly standing for the Verona's WCF, We have achieved our goal: we made ourselves heard and this is important."
Parisi said, in an interview with CNN,
"(Ours is) a message of love and tolerance against the language and the attitude of hatred that politicians like Matteo Salvini keep spreading, But also it's an encouragement not to give up, to keep protesting against discrimination and injustices, because even a simple and natural act like a kiss can open a political debate."
Parisi shared the photo on Instagram because she believes Salvini, and politicians like him, use social media:
"in a totally improper way."
The WCF is a US-based coalition that is held over three days in Verona. The WCF promotes values of the Christian right and back the far-right League, a partner in Italy's coalition government, and attracts Italian neo-fascist groups.
Parisi and Rizzo have received lots of support from fans around social media.
Kissing girls photobomb @matteosalvinimi in protest over anti-LGBT conference #GaiaeMatilde 👏🏻👩‍❤️‍💋‍👩🏳️‍🌈👨‍❤️‍💋‍👨 https://t.co/LgC9NBkSX8

— Elodie Jauneau (@Elodie Jauneau)1556637992.0
@mondokoosh Bravo! #GaiaeMatilde a wonderful act against hatred and ignorance. But the bodyguard who has touched them, should be sued!

— Cogento (@Cogento)1556906221.0
Italian Interior Minister #Salvini is famous for his support of "traditional families" and his propensity for selfi… https://t.co/2KaZgBhdgk

— Nicholas Whithorn (@Nicholas Whithorn)1556285865.0
But I'm a creep, I'm a weirdo. What the hell am I doing here? I don't belong here. #GaiaeMatilde chapeau https://t.co/EqOqEph0V1

— Federica Sogari (@Federica Sogari)1556285686.0
Kissing girls photobomb Italy's #fascist deputy #PrimeMinister #Salvini in protest over the anti-LGBT conference he… https://t.co/nUaexY8EDx

— Lucy Westenra (@Lucy Westenra)1556394273.0
#GaiaeMatilde is the new #LoveWins

— È Tempo Di Diritti Civili 🏳️‍🌈 (@È Tempo Di Diritti Civili 🏳️‍🌈)1556305073.0
Go #GaiaeMatilde you are both awesome! Keep standing up for our rights! Hell yeah! ❤️🧡💛💚💙💜 🏳️‍🌈 🌈

— personherehi (@personherehi)1556750145.0
This is not the first time something like this has happened to Salvini. In February, a 15-year-old boy from Sardinia trolled him during an event.
Salvini enjoys taking selfies with supporters and that seems to be his down fall. The boy took a video selfie questioning Salvini about allegations that the League stole €49m ($55,000,000) from the Italian state.

Salvini walked away.
Keep up the great work ladies and gents of Italy!
Keep reading...
Show less
High School theater performers and directors often want to take on ambitious projects.
North Bergen High School did just that as you may recall from our earlier coverage of the story.
The New Jersey public school decided to turn the movie Alien into a stage play for their spring production. Talk about an ambitious undertaking for a school drama club.
With a reported budget of $3,500, the sets and costumes were made from recycled materials. But news of their production quickly went viral, attracting attention from some pretty important people in the Alien franchise of films.
The North Bergen Drama Club got online kudos from the original film's star, Sigourney Weaver, and received a letter from Alien director Ridley Scott giving credit to their:
"creativity, imagination and determination."
The 40th anniversary of the franchise was Friday. It coincided with a much requested encore performance of Alien: The Play.
But North Bergen Drama Club got a big surprise this time. Weaver, who played Ripley in the Alien franchise, arrived at the school to attend and participate in the performance.
Below is the video CBS shared of the event.
'Alien' Star Surprises NJ High School Performers youtu.be
Weaver even took to the stage as the Xenomorph during the encore production.

Nick Sacco, the mayor of North Bergen, relayed information from New York Conservatory of Dramatic Arts which has:

"presented each student of the cast and crew with a $1k scholarship to their summer program as well as each Senior with a $10k scholarship to the college."
He also shared the video below, which was aired by the local news.
Sigourney Weaver visiting the NBHS cast and crew at their encore performance of Alien after national media recognit… https://t.co/RlYUpHZg6y

— Nicholas J. Sacco (@Nicholas J. Sacco)1556328860.0
The fans showed their support and praise for Sigourney and the students.
@NicholasJSacco @AlienAnthology Man she's a God!!! All Hail Ripley (Sigourney Weaver)!!! https://t.co/ESEe7iXtyD

— Jen Blood (@Jen Blood)1556380073.0
@NicholasJSacco I love that it says "Break a leg, Burst a chest" on the board behind them. Stellar group of kids!

— Stitchy McYarnpants (@Stitchy McYarnpants)1556370334.0
@NicholasJSacco We can never be thankful enough for the great Sigourney Weaver. She has saved our planet several times over.

— GREGG ZOCCHI (@GREGG ZOCCHI)1556373911.0
@NicholasJSacco What an incredible moment for some very talented young artists. This would a very life defining moment.

— S.L. Richardson (@S.L. Richardson)1556396879.0
@NicholasJSacco I love her! :D keep inspiring those kids, so that one day they can give back to the next generation https://t.co/wiQNL4bXjR

— Zeno (@Zeno)1556396203.0
@NicholasJSacco @PatrickGilmore #SigourneyWeaver is one Class Act! These kids will remember this day for the rest o… https://t.co/tcX8RLKrT6

— Steve W Oatway (@Steve W Oatway)1556392953.0
@NicholasJSacco Oh yes!! Teary-eyed for sure. Sigourney Weaver, you have a great heart! Your performance 40 years a… https://t.co/4GoPVOA1JZ

— Aaron Wright (@Aaron Wright)1556389367.0
Bravo to everyone involved!
Keep reading...
Show less
LEGO is making strides towards educational and not just imagination-driven toys.
LEGO started in August of 1932 in Billund, Denmark. The original name was "leg godt" which translates to "play well."
According to their website, it is what LEGO strives for in name and mission.
Once again LEGO is working toward making toys for everyone. Recently they released a video of their newest product: LEGOs that help teach braille.
The video, found below, shows students playing with the blocks. This is a perfect demonstration of how LEGO strives to include everyone in their play sets.
The Danish Association of the Blind suggested this to LEGO back in 2011. Brazil-based Dorina Nowill Foundation for the Blind suggested them again in 2017.
LEGO worked on sets with both foundations as well as two British charities and a Norweigan one.
The set will be made up of 250 bricks covering the complete Braille alphabet, numbers from zero to nine, and math symbols.
It will also include:
"inspiration for teaching and interactive games."
The Braille Bricks are currently undergoing testing in Portuguese, Danish, English and Norwegian schools with plans for testing of French, Spanish and German versions later in the year.
Treasurer of the European Blind Union, Philippe Chazal, said:
"With thousands of audiobooks and computer programs now available, fewer kids are learning to read Braille. This is particularly critical when we know that Braille users often are more independent, have a higher level of education and better employment opportunities."
"We strongly believe Lego Braille Bricks can help boost the level of interest in learning Braille, so we're thrilled that the Lego Foundation is making it possible to further this concept and bring it to children around the world."
The feedback on the video has been largely positive.
One teacher even shared photos of students learning braille.
This combination seems perfect for all LEGO fans.
Morten Bond is the senior art director for the Lego Group. Bond is losing his eyesight due to a genetic eye disorder.
He said:
"Experiencing reactions from both students and teachers to Lego Braille Bricks has been hugely inspirational and reminded me that the only limitations I will meet in life are those I create in my mind."
He continued, adding:
"I am moved to see the impact this product has on developing blind and visually impaired children's academic confidence and curiosity already in its infant days."
This is an amazing idea that will allow blind and visually impaired students a more interactive way to learn and give them the independence that they may have missed out on otherwise.
Keep reading...
Show less
We all have fears.
Imagine having your worst fear play out on live TV.
That is what happened to CNN reporter Abby Phillip.

While participating in a panel discussion from West Palm Beach, Florida—during a live CNN broadcast—Abby Phillip realized there was a lizard climbing up her leg.

She tried her best to keep her composure in a clip that has been making the rounds on social media.
Watch it here.
It was cute watching @abbydphillip stomp that lizard crawling on her. RIP li'l anole. https://t.co/I4vyYZDAzk

— Hawaii Shira (@Hawaii Shira)1555667004.0
CNN's Abby Phillip braves lizard and rain while reporting @CNNPolitics https://t.co/LChW30iuUM

— Donie O'Sullivan (@Donie O'Sullivan)1555816649.0
CNN reporter 'attacked' by lizard on air https://t.co/Bf0sRvaeJg Unflappable Abby Philips...I love her composure an… https://t.co/2oXz9iBl6r

— Ronda Ashcraft (@Ronda Ashcraft)1555765208.0
Abby can be seen moving from side to side and looking at her feet. Once the other reporters realized something was wrong, she is asked:
"Abby, what was that?"
To which she replied:
"It was a lizard climbing on me. Sorry. That happened on live television."
Her coworkers made sure she was OK to which she responded, joking:

"I don't think it's okay, but I'm fine. At least it wasn't an alligator."
Abby even tweeted about the incident.
Literally my nightmare just happened on live tv, nbd https://t.co/YabYSM3a1U

— Abby D. Phillip (@Abby D. Phillip)1555667141.0
Fans and colleagues came out to show their support and praise for the reporter and how she handled the situation.
Shout out to abby phillip for somehow maintaining her poise after this and even keeping a great smile while.… https://t.co/DtIsAvHZe5

— Janene Oliviere (@Janene Oliviere)1555677918.0
@abbydphillip @jfdulac You handled that wayyyy calmer than I would have. They would have had to bleep out like 10 s… https://t.co/5g823SRI8p

— D. Anthony (@D. Anthony)1555676748.0
@joshscampbell @abbydphillip Abby is unflappable. Love her.

— Mark Hertling (@Mark Hertling)1555685176.0
@abbydphillip That is funny! Glad you are okay!

— AprilDRyan (@AprilDRyan)1555691506.0
Abby's comment about the lizard and how it may not be OK did bring some ire from viewers.
@abbydphillip @yashar Cute ? 😡That's sicK , u don't hv to kill it! How bout a swipe. Killing a creature is so wrong… https://t.co/l910YFEwic

— Nicole (@Nicole)1555670003.0
@abbydphillip @kathrynw5 @nikkikettle3 @yashar Is the lizard still alive?? CAN YOU CONFIRM???

— Marcus Gilmer (@Marcus Gilmer)1555680673.0
@marcusgilmer @abbydphillip @kathrynw5 @nikkikettle3 @yashar It looked like she stomped down on it. Did it escape o… https://t.co/SuviMZwnz8

— Lori Sirianni (@Lori Sirianni)1555770261.0
But there were a few jokes tossed in.
@abbydphillip Exclusive footage of abby https://t.co/qnktkzugNI

— Victoria M. Walker (@Victoria M. Walker)1555670408.0
@MollyJongFast @abbydphillip B A S I C F L O R I DA https://t.co/n3i8NfR658

— hayley a stein (@hayley a stein)1555672389.0
And don't worry about the lizard.
The lizard is fine, it slithered off unscathed. (I was an eyewitness) https://t.co/CMXTvWT2FV

— Betsy Klein (@Betsy Klein)1555678438.0
Keep reading...
Show less