A Roman Catholic Church in Louisiana found an unorthodox method to bless its nearby parishioners.
St. Anne Church in Abbeville, Louisiana recently used a crop duster to spray 100 gallons of holy water on its surrounding community of Cow Island.
After a Saturday morning mass on December 21, the church's congregation gathered at a local airstrip to load water, instead of its usual pesticides, onto the aircraft.
The idea came from parishioner L'Eryn Detraz who is studying to be a missionary. After Reverend Matthew Barzare contemplated the idea he decided it made sense.
"Most parishes have a central location, but my area that I have to cover is a good 30 minutes to the next church, and so by plane, we realized, it might be the easiest way to sprinkle people's fields, rather than me going in a car to different locations."
The Diocese of Lafayette posted about the event on Facebook.
"Fr. Matthew Barzare and parishioners of St. Anne Church in Cow Island enlisted the help of a cropduster pilot to bless their community. They loaded 100 gallons of holy water into the plane and the pilot sprayed the water onto the town and the nearby farms."

"Parishioners also brought water from home to the airstrip to be blessed by Fr. Barzare. The blessing was the brainchild of L'Eryn Detraz, a missionary currently stationed in Ohio who is a native of Cow Island."
"A happy and blessed Christmas to everyone from St. Anne Church and parishioners!"
The idea was a hit with the members of the church and many other Catholics observing this unique way of spreading Holy Water.

Facebook

Facebook

Facebook

Facebook

Facebook

Facebook
In fact, Father Barzare is planning on making this an annual event as well as increasing the water load from 100 gallons to 300, which is the maximum amount the plane can carry at one time.
For others, this new tradition is too much.

After this, no need to question why I left the Catholic Church. As if the global scourge of criminal pedophilia by… https://t.co/9WqoJXdNMl

— Charles A. Intriago (@Charles A. Intriago)1577456688.0
Right along with the pollution from the airplane!! Folks respect your religion is admirable!! Disrespecting your… https://t.co/mB1tE15o9J

— zoom rendezvous (@zoom rendezvous)1577457289.0
For the ffs file........... https://t.co/g0r5jDTnEm

— Ron D'vivre 🚲 (@Ron D'vivre 🚲)1577447397.0
Professional Religious Fuckery https://t.co/ewnX7oaoU6

— VoiceOfGOD (@VoiceOfGOD)1577427702.0
Barzare also pointed out the fact that the event has roots in a longstanding Catholic tradition.
"It does have a history for us in our Catholic faith, that the priests would bless the fields, and of course the community, around certain times of the year, especially harvest times. We call them ember days."
If you feel like being blessed, you can acquire Bottles of Lourdes Blessed Holy Water with an image depicting St. Bernadette kneeling to Our Lady of Lourdes & a Lourdes prayer card available here.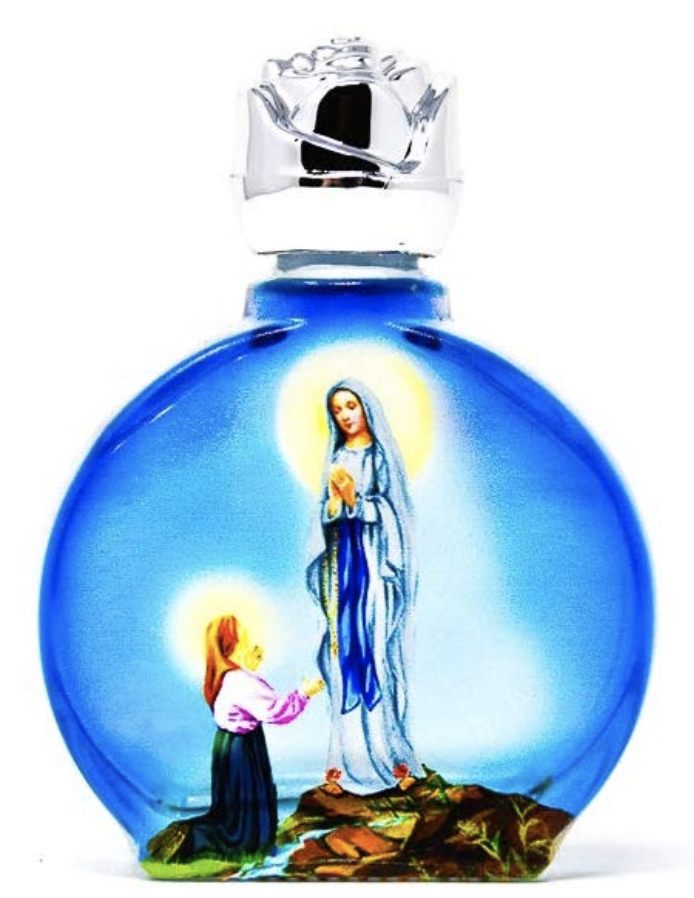 Keep reading...
Show less
Russell J. Ledet is a second-year medical student in Tulane University School of Medicine's M.D./MBA program.
Last weekend he organized a trip for his fellow black colleagues to a historic plantation.
The result is now a series of powerful images that have gone viral on social media.
The trip was coordinated through the Tulane chapter of the Student National Medical Association which is a student-run organization that supports black medical students.
A group of 15 African-American med students visited the Whitney Plantation, presently a museum in Edgard, Louisiana. The future doctors all wore short white coats, symbols of their medical training, and posed in front of former slave quarters.
Ledet's idea for the trip was inspired in part by his childhood.
"I don't think as a kid I ever saw a minority physician."
While Ledet may not have ever seen a minority physician as a child, his photo proves that the face of medicine is changing rapidly.
He posted the photo to Twitter with the caption,
"

We are our ancestors' wildest dreams.

In the background, an original slave quarter. In the foreground, original descendants of slaves and medical students."
We are our ancestors' wildest dreams.✨ In the background, an original slave quarter. In the foreground, original… https://t.co/cGi04qOV67

— Russell Joseph Ledet, Ph.D. (@Russell Joseph Ledet, Ph.D.)1576367381.0
Another photo was posted by his classmate.
The two Tweets have been liked and shared thousands of times.
While speaking about the importance of the location of the photo, Ledet said,
"I wanted this photo to just show: We're here. This place is meant to destroy us. This place is meant to devalue us. But we here. [sic]"
His classmate, Sydney Labat added that they are not "going anywhere". She further explained her feelings about the photo.
"This is about resiliency."
Labat also explained that the students wanted to make sure that their poses captured them,
"looking determined and looking strong — embodying the strength of the people who lived on those grounds."
Not only does the photograph show their strength, but it also shows that despite historical adversity, they can have it all.
"[You] can be smart, you can be a doctor, you can be unapologetically black — all of those simultaneously."
Russell, who formerly served in the U.S. Navy and has a Ph.D. in molecular oncology from New York University, is focused on the impact this photograph can have on future generations of medical professionals.
"We are aware of our position and what we mean to a whole lot of children. A whole lot of undergrads are hoping and praying to get an interview for medical school, or even somebody to just look at their application. We're here as living proof that it's possible. If we can do it, anybody can do it."
Barely one week later (at the time of this article's writing), the photos have already made a huge impact on the internet.
@theguywithyes @Potato_Chip This is one very powerful photo. ♥️

— Natalie Wall (@Natalie Wall)1576384822.0
@theguywithyes I am so proud of each and every one of you. Our ancestors are proud of you. I love every bit of this… https://t.co/xn7XjOxH71

— Valerie A. Fitzhugh, MD (@Valerie A. Fitzhugh, MD)1576384592.0
@theguywithyes @BriChristophers GOD I love this picture so much. I may have to recreate it since the plantations wh… https://t.co/OxXvY7soOR

— Lawren W, MS (@Lawren W, MS)1576373128.0
@theguywithyes Heart-arrestingly beautiful.

— Beth Moore (@Beth Moore)1576507815.0
@_botttt This is chilling, but EVERYTHING. So proud of all of you. Always keep your heads up, even when it seems im… https://t.co/y0tsLn0eqC

— Merle Carter (@Merle Carter)1576666683.0
@_botttt The only photos that should be taken on former plantations.

— UK Wildcats (8-3) (@UK Wildcats (8-3))1576673303.0
@_botttt Makes me cry. Amazing work.

— Ed Solomohoho (@Ed Solomohoho)1576690988.0
@_botttt Ok this is one of the best pictures I've seen all year. Keep GRINDING and NEVER let anyone tell you you're… https://t.co/0Oghw1gu9h

— Amir Bomani (@Amir Bomani)1576397941.0
@_botttt This gave me chills! If only they could imagine a future like this, whew.. yeah I'm crying. This is beautiful.

— baby (@baby)1576427592.0
All of our dreams, I hope. https://t.co/0zsE4ifeCe https://t.co/BPzBGbcFun

— Doctor Octothorpe (@Doctor Octothorpe)1576954535.0
@NPR More power to each and every one of you. ❤️🙏🏾❤️

— Just Sayin'! (@Just Sayin'!)1576953277.0
@NPR Thank you for sharing. Gorgeous, thought provoking. Humbling. #BeBetter, all of us.

— Tracy Koeneman (@Tracy Koeneman)1576953880.0
This is awesome. https://t.co/kPD9LautF3

— Jacob Langston (@Jacob Langston)1576895839.0
There is no doubt that these students have already positively impacted many people's lives.
The multiple miniseries Roots: The Complete Collection is available here.
Lady Gaga's Las Vegas residency opened at the end of 2018 with rave reviews causing her shows to quickly sell out.
This left Twitter user @boybehindbricks, AKA Whit, in a bind when she attempted to purchase tickets for herself and her grandparents for her 21st birthday in September.
Recently, however, a new block of tickets went on sale and Whit's grandma snatched up 3 tickets for May 7, 2020.
y'all my grandma rly got us tickets to see gaga in vegas 😭 https://t.co/0Fm0JU21vv

— it's whit's bday 🎂 (@it's whit's bday 🎂)1561757541.0
Whit was undoubtedly thrilled, but she knew that someone special might be even more excited about the concert.
That special person is Whit's grandpa and she had the foresight to film his reaction when she told him about the tickets.
MY GRANDPAS FACE WHEN HE FOUND OUT WE WERE SEEING LADY GAGA I CANT HES SO PURE HE LOVES HER SO MUCH 😩🥺😭 @ladygaga https://t.co/o5GsUR3uBG

— it's whit's bday 🎂 (@it's whit's bday 🎂)1561761710.0
Whit first asks her grandpa what he's doing May 7, 2020. He proceeds to look at his calendar on his phone and jokes that he's busy all day.
She asks if he's busy at night, around 8:00 p.m. When he finally admits that he "think[s he's] open" that night, Whit asks if he'd like to go to a concert.
Grandpa must have had Gaga on his mind, because his face is already stunned even before Whit shares whose concert they're going to.
He proceeds to cautiously (and hopefully) ask:
"Gaga?"
Then he adorably adds:
"Oh my gosh. I just got goosebumps!"
The video ends with heart melting laughter of joy from both Whit and her grandpa.
Twitter's heart is bursting at grandpa's adorable reaction.
@boybehindbricks @ladygaga Well, this is the greatest thing ever...

— Karen Smith (@Karen Smith)1561802200.0
@boybehindbricks @paigedamermaid @ladygaga THE WAY HE WENT "... Gaga?" I'M- PROTECT HIM WITH YOUR LIFE https://t.co/nbSUBDuAYw

— Louis killed Bella's mind (@Louis killed Bella's mind)1561783202.0
@boybehindbricks @Clementizzle I fuCKIN CANT https://t.co/EHnx6xqZ2H

— dr. bitchcraft (@dr. bitchcraft)1561772727.0
@boybehindbricks @ladygaga Oh my God, the way his eyes widened and he said "Gaga?" in a hushed voice — he looked ab… https://t.co/JnH6U3egb9

— 🌊The Doubtful Guest 🌊 (@🌊The Doubtful Guest 🌊)1561820044.0
@boybehindbricks @ladygaga SHUT UP WHEN HE SAID "... gaga?" MY HEART EXPLODED🥺

— josh (@josh)1561762500.0
@boybehindbricks @ladygaga I wanna buy tix so I can party w this man. He's all our grandpas now 🥰

— jes (@jes)1561772067.0
A campaign for Lady Gaga to meet her big fan has also already begun.

@boybehindbricks @ladygaga @ladygaga !!!!! Invites him backstage !!!

— Candy Warhol (@Candy Warhol)1561807571.0
@boybehindbricks @ladygaga This is too pure @ladygaga MEET THIS MAN

— Chelsea (@Chelsea)1561768729.0
Hopefully @boybehindbricks updates the internet with fresh videos of grandpa's reaction on May 8, 2020.
Lady Gaga's critically acclaimed big screen acting debut in A Star Is Born is available here.
Keep reading...
Show less
Mayhew was best known for his work in the Star Wars films as the original lovable sidekick, Chewbacca.
The 7 foot 3 inch actor led a rich life of 74 years. He passed away in his Texas home, surrounded by his family on April 30.
For the few left in the universe who are unfamiliar with Star Wars, Chewbacca is a Wookiee who stands faithfully at the side of Han Solo, originally played by Harrison Ford.
Ford and Mayhew worked closely together for the entirety of the original Star Wars trilogy — Star Wars: A New Hope, Star Wars: The Empire Strikes Back and Star Wars: Return of the Jedi — as well as in the more recent Star Wars: The Force Awakens.
As would be expected, Harrison Ford was among the first to publicly pay tribute to his fellow actor and friend.
"Peter Mayhew was a kind and gentle man, possessed of great dignity and noble character. These aspects of his own personality, plus his wit and grace, he brought to Chewbacca."

"We were partners in film and friends in life for over 30 years and I loved him."

Ford's emotional eulogy continued.
"He invested his soul in the character and brought great pleasure to the Star Wars audience. Chewbacca was an important part of the success of the films we made together. He knew how important the fans of the franchise were to its continued success and he was devoted to them."

"I, and millions of others, will never forget Peter and what he gave us all. My thoughts are with his dear wife Angie and his children. Rest easy, my dear friend..."
After Ford's words were published, the official Twitter account for Mayhew responded in the most heartbreaking way.
He knew. https://t.co/sbixEmncx1

— Peter Mayhew (@Peter Mayhew)1556855676.0
(Those who don't understand the reference, watch this.)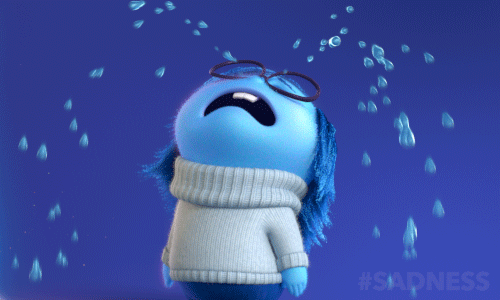 media1.giphy.com
Luke Skywalker actor, Mark Hamill, also penned a tribute to the beloved actor.
He was the gentlest of giants-A big man with an even bigger heart who never failed to make me smile & a loyal frien… https://t.co/bMcfHn4S1q

— Mark Hamill (@Mark Hamill)1556839716.0
Other celebrities joined in to celebrate Mayhew's life.
Sad to hear of Peter Mayhew's passing. So long, Chewie, may the force be with you.

— Elijah Wood (@Elijah Wood)1556839390.0
May the Force Be with You, #PeterMayhew! As the King of the Cinematic Sidekicks, your performance helped make my ch… https://t.co/aQciiVyY6m

— KevinSmith (@KevinSmith)1556866018.0
Star Wars wouldn't have been the same without Peter Mayhew as the loyal and lovable Chewbacca, and he will always b… https://t.co/p2HJuDwgfi

— Justin Trudeau (@Justin Trudeau)1556853929.0
And of course fans could not help but share their admiration and love for their favorite Wookiee.
@TheWookieeRoars https://t.co/xLVhWc7lin

— Jonathan Notman (@Jonathan Notman)1556856178.0
@CNN This news saddens me deeply. Chewbacca was one of my favorite characters since I was 7 years old in 1977. And… https://t.co/At9B8pj71p

— Timmy Monkey, Your Weird Uncle. (@Timmy Monkey, Your Weird Uncle.)1556879634.0
@CNN I hope he rests in peace in Wookiee heaven. He brought great joy to millions of people.

— Sara Praeger (@Sara Praeger)1556870856.0
R.I.P. #PeterMayhew 🌟 Thank you for bringing us closer to the stars and for bringing one of the kindest, dearest ch… https://t.co/h2aYbUgd54

— Esther Wagner (@Esther Wagner)1556872780.0
Just heard the news that Peter Mayhew, who played our beloved Chewbacca, has passed away. His career spanned genera… https://t.co/eBwvmgvggB

— Hazel Hayes (@Hazel Hayes)1556873360.0
Awww, damn. 💔 RIP, Peter Mayhew. https://t.co/6UR3FgQzx8

— Jeri Ryan (@Jeri Ryan)1556892696.0
Lovely little tribute to Peter Mayhew aka Chewbacca from @OfficialTfGM this morning. #starwars https://t.co/E1SNFpCm0A

— Ryan Owen Gibson (@Ryan Owen Gibson)1556868224.0
Rest in peace, Mr. Mayhew.
To see the role that launched Mayhew to international stardom, Star Wars episodes IV-VI are available here.
Keep reading...
Show less
Arya Stark is the inspo behind a new dance challenge, and this is exactly the kind of fan behavior we need.
Be aware that possible spoilers lie ahead.
In Game of Thrones' most recent episode "The Long Night", there was no doubt that Arya Stark reigned supreme.
Fans watched Sunday night as the younger of the Stark daughters miraculously conquered the Night King during the Battle of Winterfell.
The battle was truly epic, and Arya's battle moves have garnered her acclaim everywhere.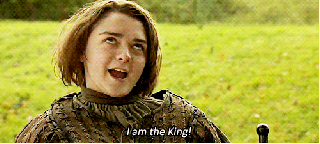 media2.giphy.com
Perhaps the best illustration of how the internet now stan's Arya is a new dance move.
Yep, there is now an unofficial Game of Thrones dance challenge circulating the internet, and it is aptly named #TheArya.
Some people also call it #NotToday.
The move was created by Twitter user @Chuckisdope and is now being adopted by GoT fans everywhere.
Some people are attempting to slip the move into their every day lives.

Others are eager to hop on the bandwagon to stan their girl.
Time to hit the club!
Keep reading...
Show less