Though the biggest night in music was preceded by somber and shocking news, artists still took the time to celebrate their well deserved wins.

On Sunday night, rapper Tyler, the Creator won his first ever Grammy, and his celebratory Tweet was completely on brand.
---
Born Tyler Gregory Okonma, he was nominated alongside Meek Mill, 21 Savage, Dreamville and YBN Cordae.

Tyler first garnered attention as leader of the hip hop group Odd Future. His first solo album, Goblin debuted in 2011, and was received positively by both fans and critics.
Despite criticism for its violent and vulgar lyrics, Goblin's lead single, "Yonkers" was an instant hit.
In addition to being a talented musician and song writer, Tyler is also known for his comedic acting.
Tyler and his Odd Future crew starred in Adult Swim's Loiter Squad, and he's also had guest roles on shows like Workaholics and Black Dynamite.
Adult Swim/Youtube
He keeps busy.
And Tyler was finally recognized for all of his work by the Recording Academy on Sunday night.
Tyler took home the Best Rap Album for his fifth album, Igor.
Tyler, the Creator is joined by his mom on the #GRAMMYs stage after 'Igor' takes home Best Rap Album https://t.co/gzaOW7HkXP

— MTV NEWS (@MTV NEWS)1580093697.0
He brought his mother along to accept the award.
She couldn't have been more proud.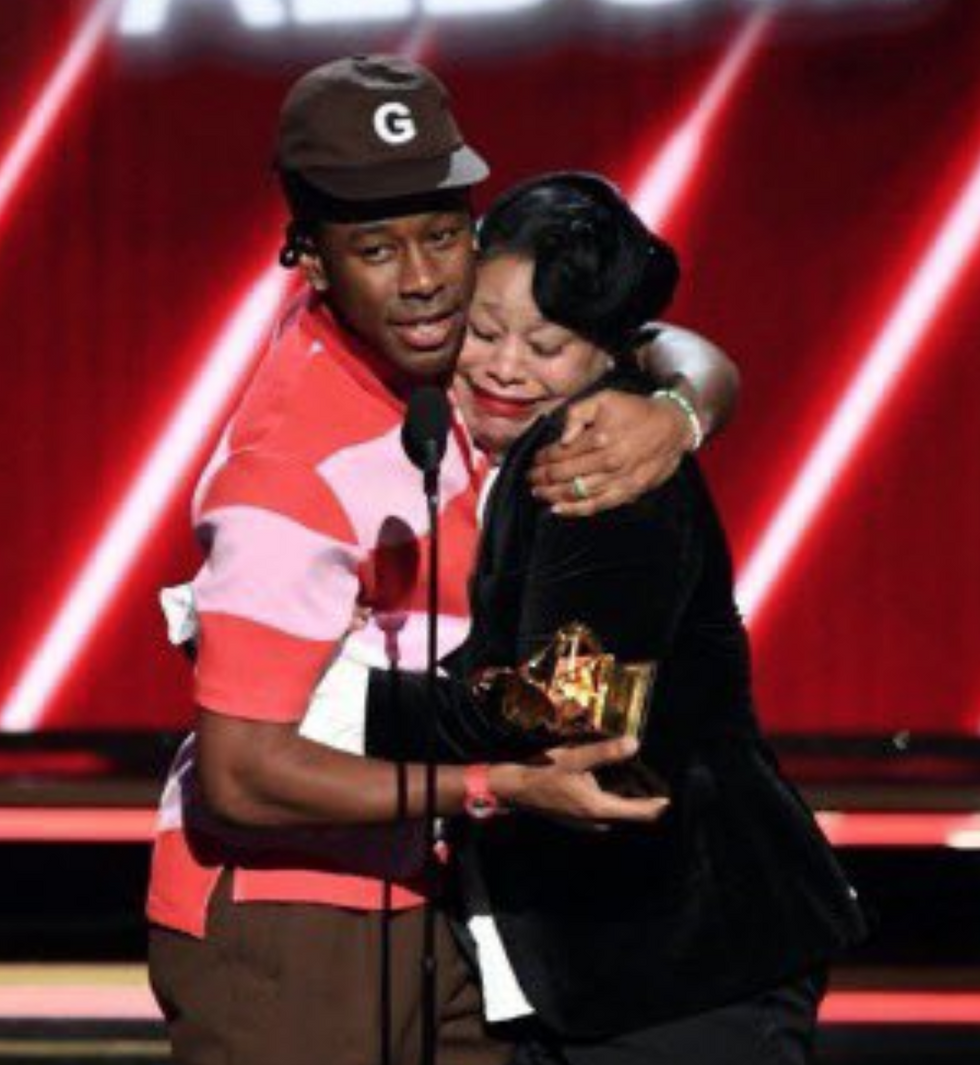 @BronteAberle/Twitter
Tyler's Grammy aspirations started nearly a decade ago.

Back in 2010, Tyler tweeted his hopes of winning a Grammy some day...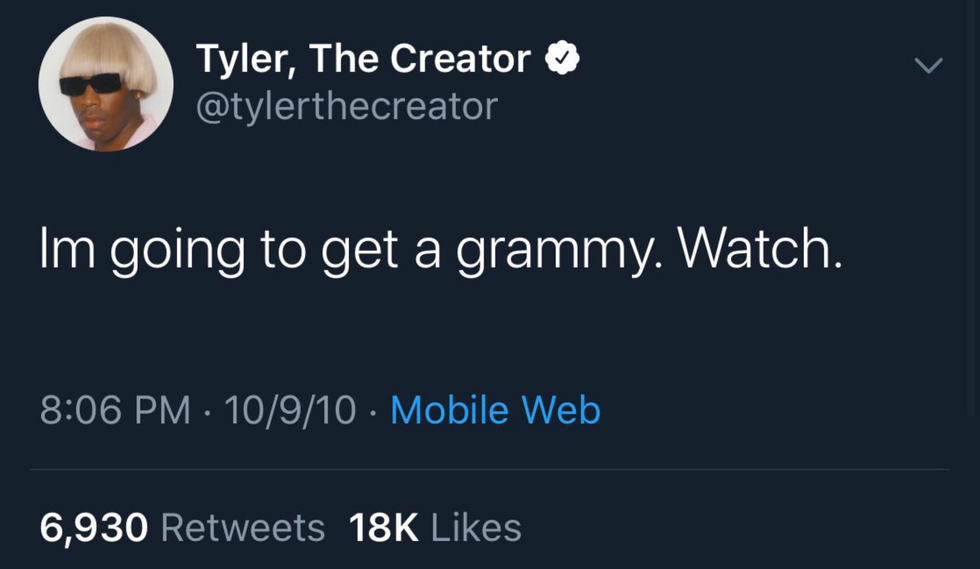 @brandon_lamas/Twitter
But one hater was not having it.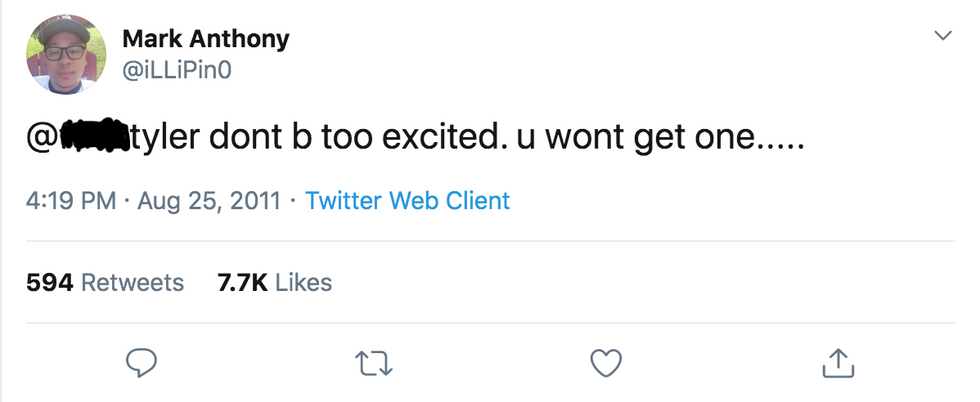 @iLLiPin0/Twitter
Rude and unnecessary.
Thanks to social media, celebrities get a constant stream of both loving and hurtful comments, and most famous people learn that it's part of the job and either ignore it or avoid social media completely.
But Tyler never forgot @iLLiPin0's diss.
Many years later, Tyler finally had the perfect comeback.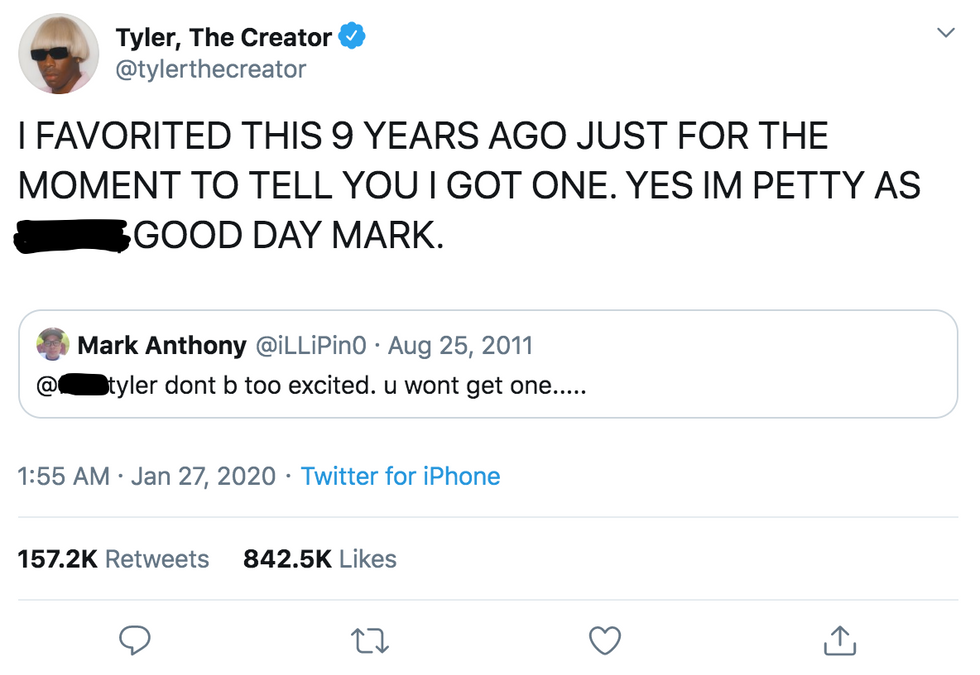 @tylerthecreator/Twitter
Petty, maybe.
Inspirational, definitely.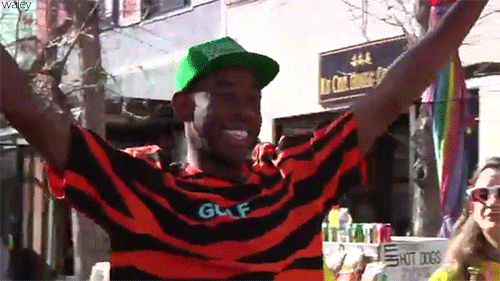 Giphy
People were here for the pettiness of it all.

@ashleighaedan/Twitter

@stillgray/Twitter

@pharrelloholic/Twitter


o
No one expected this this mini-feud to come full circle.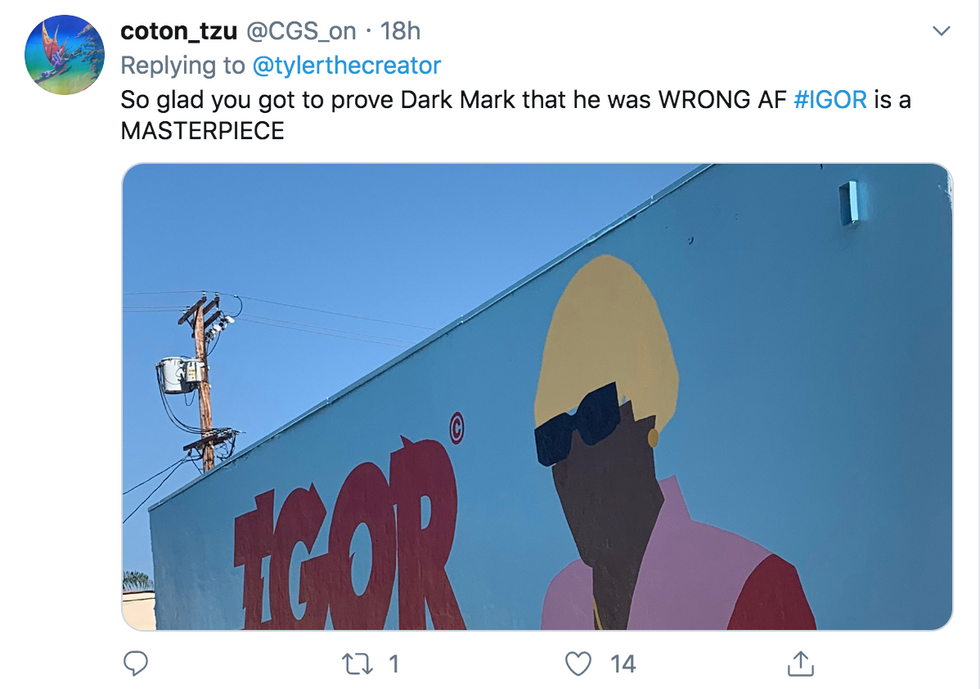 coton_tzu/Twitter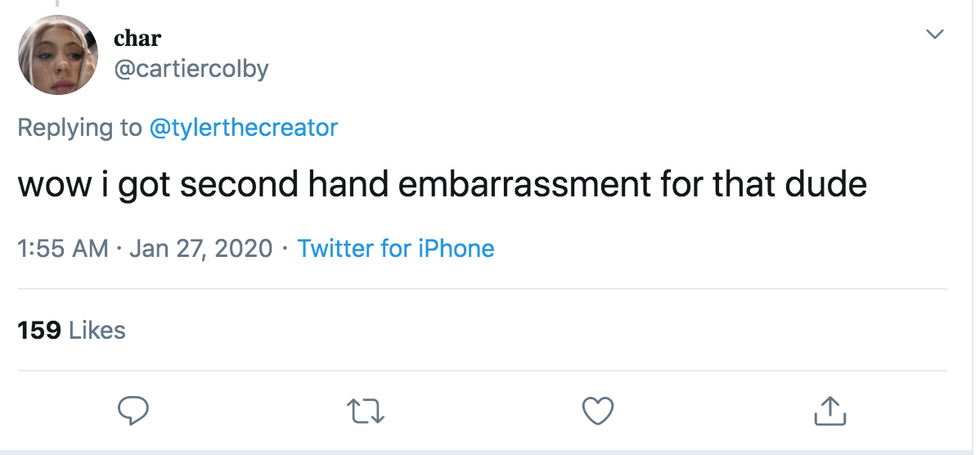 @cartiercolby/Twitter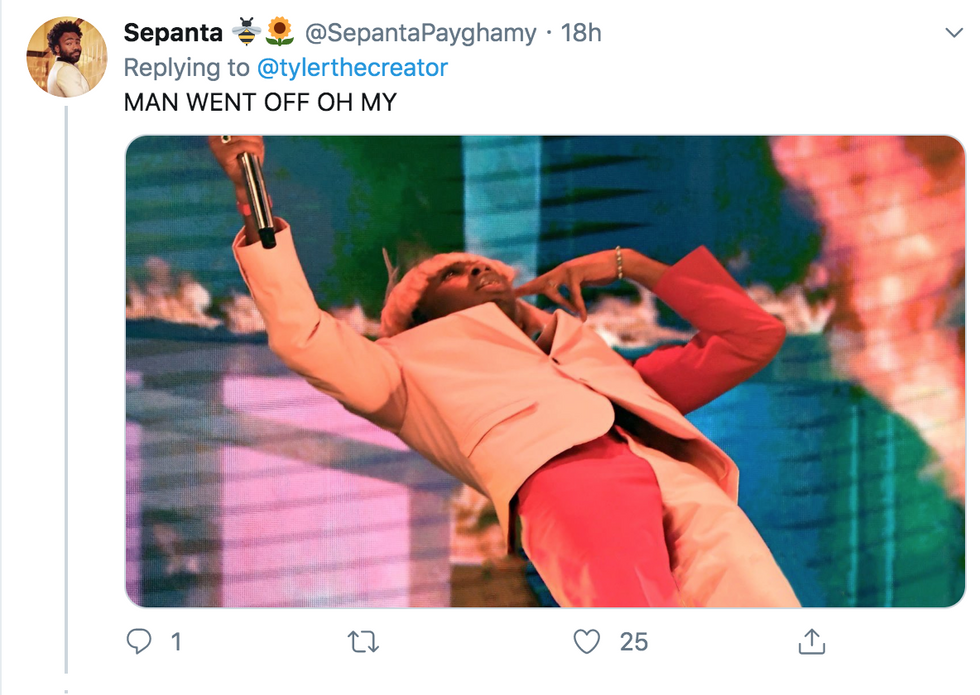 @SepantaPayghamy/Twitter

@MillieMa99/Twitter
But most importantly, everyone was proud of his win.


@itsOddFuture/Twitter

@2drnk2***/Twitter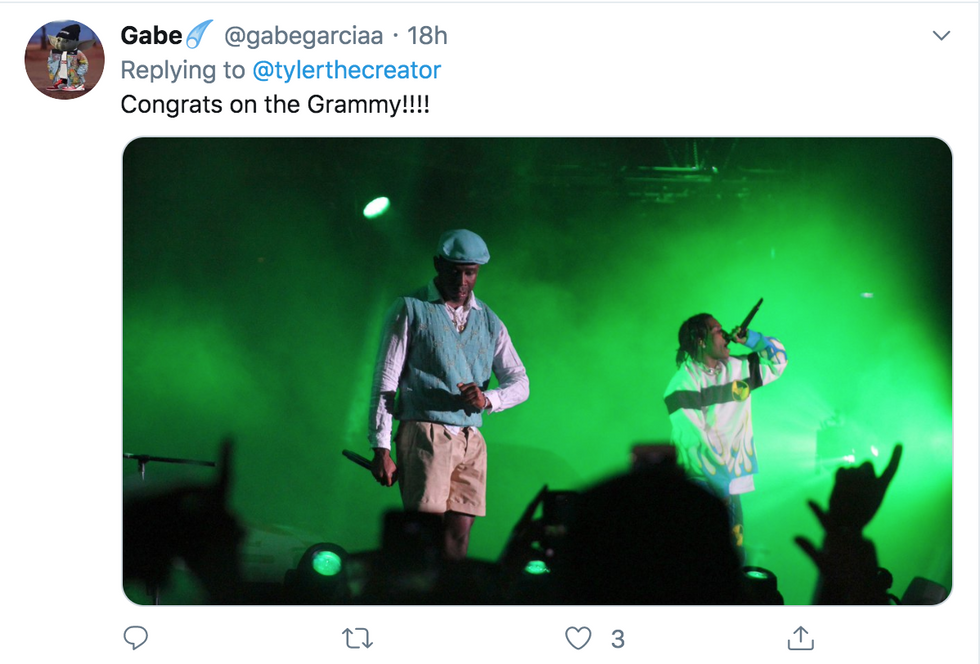 @gabegarciaa/Twitter
As for Tyler's hater, @iLLiPin0 a.k.a Mark has offered an olive branch.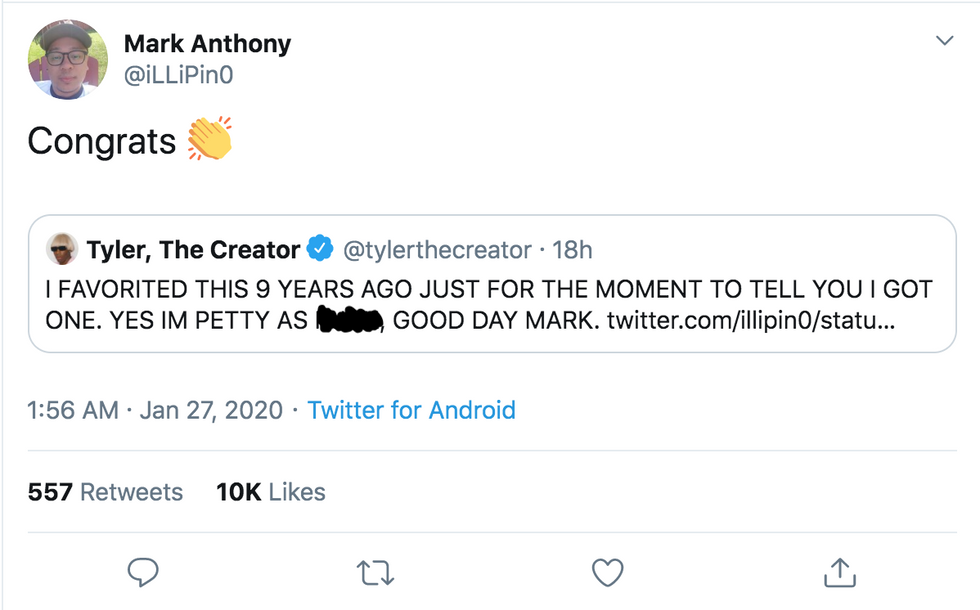 @iLLiPin0/Twitter
Congratulations to Tyler, and all of this year's nominees and winners!