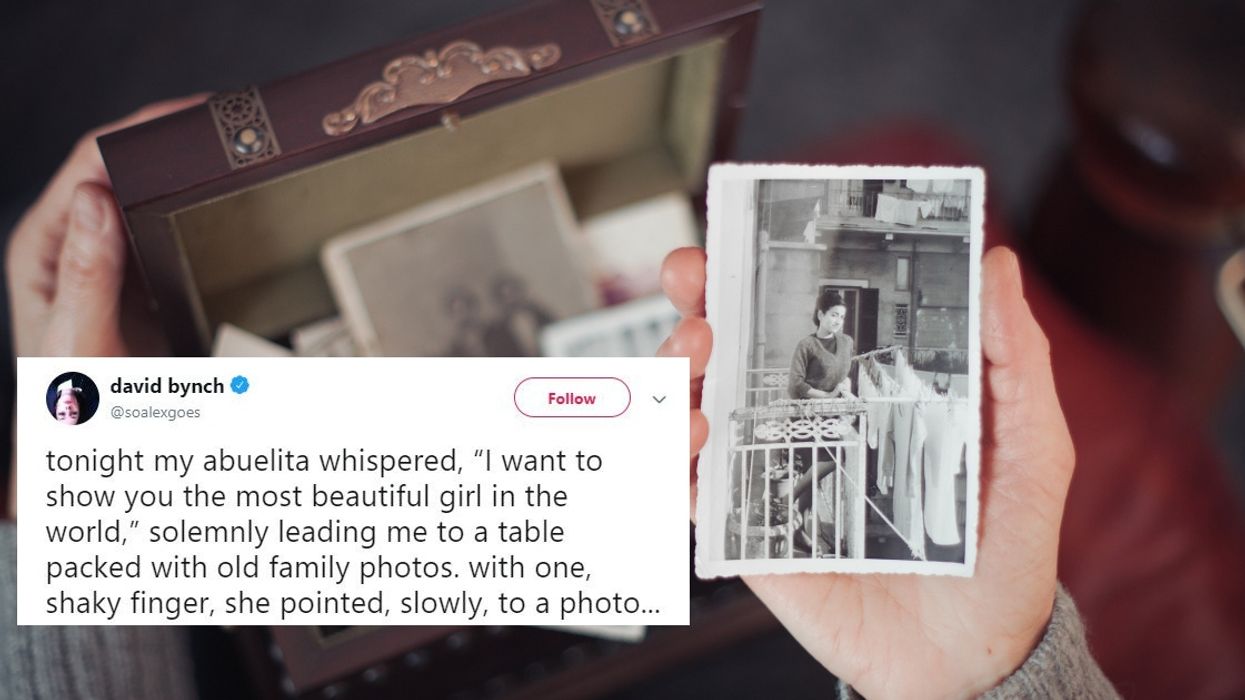 Photo by Images by Fabio via Getty Images-David Bynch
The internet is realizing we have much to learn from our elders and one Twitter user is sharing that lesson.
---
Writer Alex Alvarez, who goes by the name David Bynch on Twitter, shared a sweet moment with his grandmother that is warming hearts and giving inspiration to many. We can all take a page out of his grandmother's book when it comes to self-love.
He posted:

"tonight my abuelita whispered, "I want to show you the most beautiful girl in the world," solemnly leading me to a table packed with old family photos. with one, shaky finger, she pointed, slowly, to a photo... of herself"

"this is the energy i'm carrying with me into the new year"

The tweet went viral, with over 90,000 likes.
"Hug that granny!"
Others shared their own stories.
And for this Twitter user, a little TMI.
Take a tip from one abuelita and show yourself some love.