TV Fanatics Rank The Saddest Episodes They've Ever Seen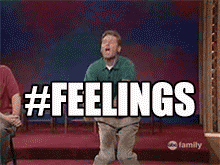 TV fans are used to shedding some tears when they tune in to watch their favorite heartbreaking, a-little-too-real dramas (we're looking at you, This Is Us) or during that "very special episode" where you knew a heavy topic was about to be tackled. Sometimes, though, a show blindsides you with an episode that hits you in the feels. Either way, there's something about those painful episodes that we adore, we respect, and we can't get enough of. One Reddit user, who maybe needed a good purge-cry, asked:
What is the saddest episode of any TV show that you've ever seen?
The answers had us reaching for our tissues, remotes, and cozy blankies ready to settle in for the cry of a lifetime. We've seen some, there's at least one we vowed never to watch again, and some of the answers honestly shocked us. The shows people chose range from dramatic to pre-school entertainment to anime and even some reality TV!
All aboard the feels train!
Starting With The Obvious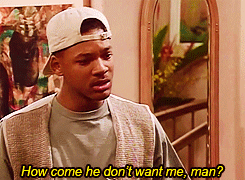 Fresh prince of Bel Air.. you know the one. "Why don't he want me, man?"
Just A Lonely Sky Bison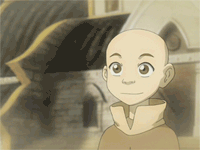 Appa's Lost Days from Avatar always gets to me more than it should, I feel.
Sesame Sadness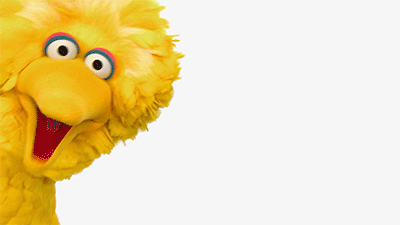 Can't believe it's not already here, but the episode of Sesame Street where Maria has to explain death to Big Bird when Mr. Hooper dies. I was six when it aired, and I think many, many people about my age dealt with the concept for the first time through this segment.
Do It For Her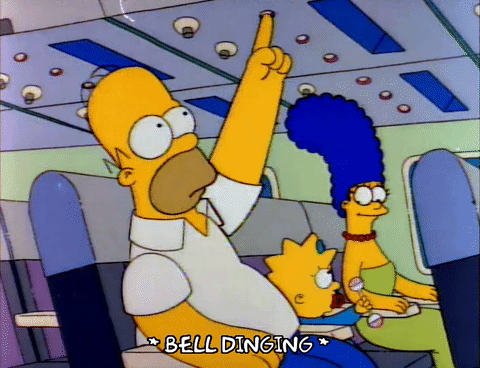 The Simpsons episode where Homer has to beg for his job back cause Maggie is going to be born soon. The kids ask why there are no pics of Maggie. It's cause they are all at work. "Do it for her". Instead of "don't forget you're here forever". Sweet but so sad too!
M.A.S.H.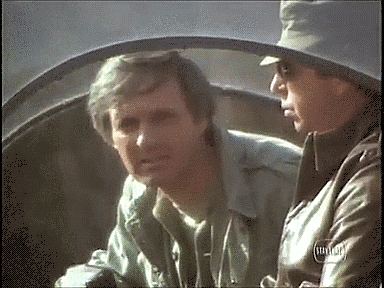 I'm going to kick it old school and say the final episode of M_A_SH. Most watched live TV episode in TV history. 105.9 Million viewers. Granted there weren't many channel options back then, it's still impressive when you can say that almost 1/2 the nation watched it live and it was a very sad episode.
Holocaust Hellscape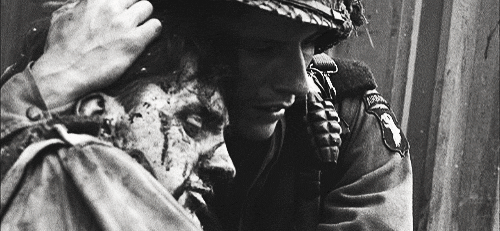 Band of Brothers - the episode "Why We Fight". They make their way to Kaufering concentration camp and are exposed to the harsh reality of the Holocaust. The soldier's reactions coupled with all the death and decay around them makes for a surreal moment.
It Wasn't Lupus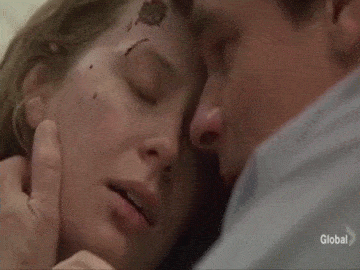 Wilson's Heart in House
When Bon Iver is playing and Wilson is saying goodbye to his soon-to-be-dead girlfriend, Amber. He is there holding her and he asks her why she isn't angry. She says she doesn't want that to be the last thing she feels. I think I read somewhere that Robert Sean Leonard had heart problems or something from the stress of doing that scene because it was so emotional.
I'm not crying, I just have something in both my eyes
Doctor Who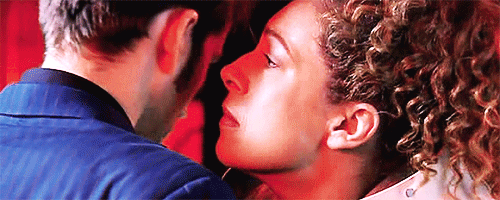 It's been years since I've watched any Doctor Who, but Tennant's "I don't want to go" right before he regenerates is one of the few things that's stuck with me since I stopped watching it. Honestly I think that's how I'm going to die, I don't see myself ever being "ready" like some people claim to be; and I think that's why it's stuck with me.
Hey Arnold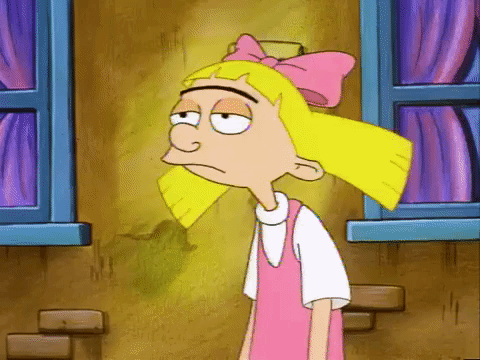 Hey Arnold: Helga on the Couch
Helga goes and sees a therapist and she talks about her family life and Arnold. The reason why she loves Arnold is because he was the 1st person to ever notice her.
Her dad is emotionally/verbally abusive while he obsessed with Olga
Her mom is an alcoholic.
Her sister is strung out on being perfect.
Goodbye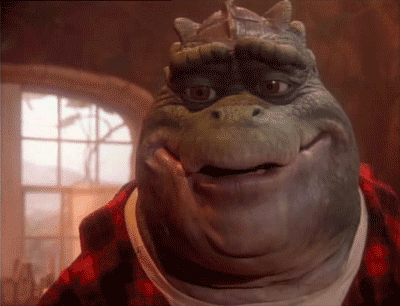 The last episode of Dinosaurs.
Even the baby realizes he's going to die. Meanwhile the reporter is still at his desk: "This is Howard Handupme. Good night. pause Goodbye."
Disney usually doesn't go for dark endings but the situation portrayed is relevant to today's climate issues. I'll NEVER forget that episode.
Real Situation, Real Sadness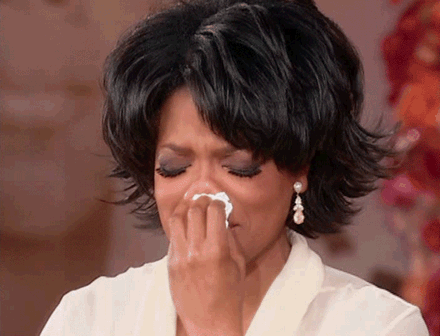 My 600 Lb Life. The one that gets me is the one with the woman who was married with a daughter, and she didn't have the strength to get out of bed and play with her daughter. She decided to get the surgery for her kid...but her husband specifically loved that she was morbidly obese and entirely dependent on him. He kept saying "but if you lose the weight you won't need me" and then SPECIFICALLY SABOTAGED her. I remember he wouldn't visit her at the hospital after the surgery, then when he finally went to pick her up he went through a fast-food drive-thru on the way home from the hospital just to tempt her. He also refused to buy healthy food or help her prepare healthy meals, and he would 'demand' her unhealthy favorites so she'd have to cook him burgers and pizza and make herself grilled chicken.
How I Met The Feels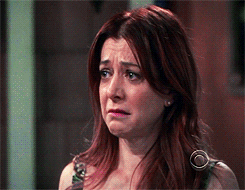 "Bad News" How I Met Your Mother. RIP Marshall's dad.
Jason Segal's acting there was a genuine reaction to a script change. His script said that Lilly was going to tell him she was pregnant or something happy like that. She comes out of the cab crying and says his dad had a heart attack. His response of "I'm not ready for this" always guts me.
Adventures Aren't Always Fun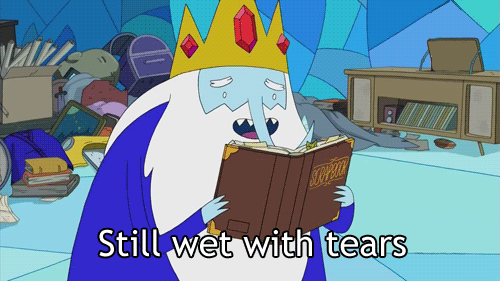 I Remember You - Adventure Time. Having had family with dementia and Alzheimer's this episode hit real close to home.
I was watching with my kid, and I started crying, and then had to explain dementia to my 5-year-old.
I had to rewatch it as it was so much to take in. The second time through was devastating. I just cried through it all.
Oh Edith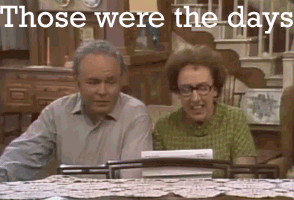 The ending of All in the Family.
Edith dies and Archie goes to the bedroom, picks up her slipper and starts crying.
That Dog Became Notorious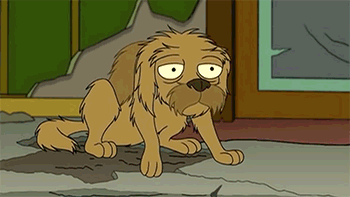 The episode with the dog and Fry in Futurama
Farewell, Feeny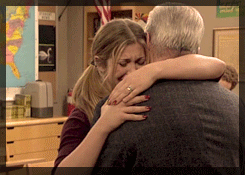 Boy Meets World finale
"I love you all.... class dismissed."
Boldy Go Where No Bawl Has Gone Before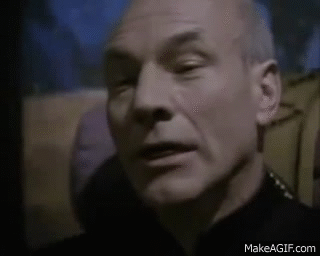 Star Trek: The Next Generation. "The Inner Light".
Dear god. Every time I watch it and think, "okay, this time I'm going to hold it together all the way through"...and then Picard starts playing the flute back on the Enterprise. Nope, sorry, time to bawl your eyes out again.
"Because You're Breaking My Heart"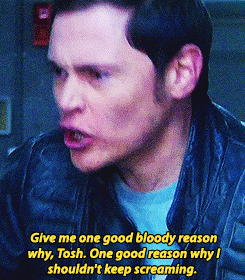 There's an episode if the show Torchwood (Dr who spin-off) in which one character is undead. Can't properly "die" but is mentally normal. A woman he worked with is talking to him, she's always been in love with him but he's always ignored her. He gets into a situation where he's trapped in a nuclear reactor and one of the safety protocols had been triggered; the room is filling with water, he's terrified and furious as he's talking to her. He knows he's going to be drowning forever, and he's screaming.

She says "please stop"

He responds "Why? Give me one good reason I shouldn't scream my way into oblivion!"
"Because you're breaking my heart"
See You Next Lifetime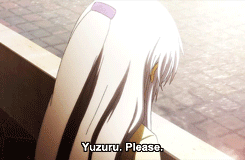 For me, the last episode of the first series of the anime Angel Beats.
Basically, a teenage guy ends up in a purgatory for kids who died early from traumatic events and after typical anime shenanigans he finds out his purpose is to help them move on. He makes friends, falls for a girl etc.
The series is basically an exploration of "whats next", and fear about moving on and never seeing friends and loved ones again. The last episode the guy helps the main characters fulfill whatever unfinished business that they had, and as they do they disappear from purgatory. The girl he falls in love with goes last.....and the last scene is the guy and the girl in the "next life", and as strangers they pass each other on the street and the girl turns around and looks at the guy...
I told my sister I didn't think a cartoon could make me cry.
I ugly-cried through the entire 25 minute episode.
It's Always The Animal Deaths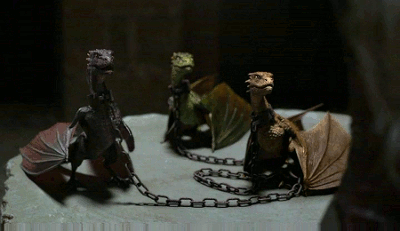 GoT - Beyond the Wall. Viserion hit me harder than I thought it would have, likely brought on by having to put my dog down about a month previous. All the blood on the way down, and the way he was already discolored by the time he went into the water, followed by Drogon mourning circling the sky. I haven't cared as much about any of the human deaths.
H/T: Reddit