People Explain Which Totally Normal Things Actually Disgust Them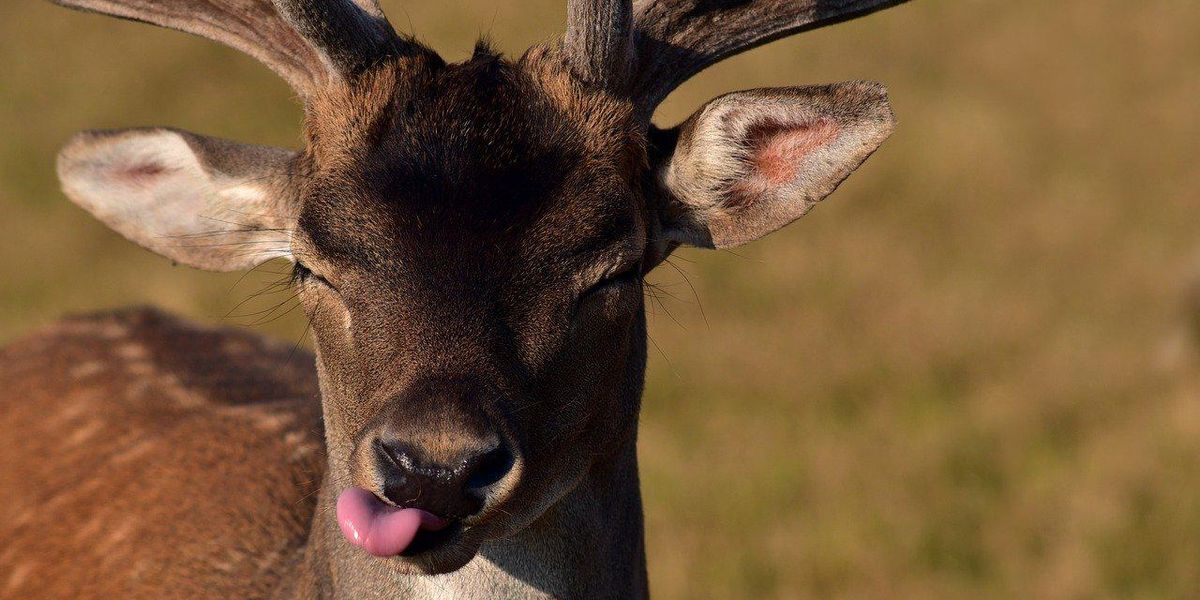 Image by Ulrike Leone from Pixabay
Disgust is in the eye of the beholder.
For some, even the littlest, most common things can raise neck hairs and trigger a gag.
---
And as if that disturbing physical response wasn't bad enough, the whole experience can be totally alienating too. After all, something which grosses one person out entirely may be absolutely normal to another.
Some Redditors gathered to shamelessly name the things they cannot stand, whether that's normal or not.
TheLuckyMinecrafter asked, "What is one completely normal thing that really disgusts you?"
Want to "know" more? Never miss another big, odd, funny, or heartbreaking moment again. Sign up for the Knowable newsletter here.
Reddit user Alone-and-affraid asked: 'People who just said "F*ck it" and did the thing, how did it turn out?'
Societal pressures shape how people act most of the time, but every now and then someone comes along who doesn't care what other people think.
They do what they want, when they want without guilt or remorse.
According to President Theodore Roosevelt:
"Far better it is to dare mighty things, to win glorious triumphs, even though checkered by failure, than to take rank with those poor spirits who neither enjoy much nor suffer much, because they live in the gray twilight that knows neither victory nor defeat."
Much less rare are the times when otherwise conscientious people decide to throw caution to the wind. Almost everyone had at least one moment in life when they decide to go for it.
Damn the torpedoes, full steam ahead, right?
How things turn out after such a decision can make for some interesting stories.
Reddit user Alone-and-affraid asked:
"People who just said 'F*ck it' and did the thing, how did it turn out?"
Noping Out
"I quit my factory job of 2.5 years during the 2020 events to go work at a slaughterhouse. I had nothing to fall back on besides this job."
"I did training there for a week before they decided I was ready to go work on a line."
"I was at the line for an hour, just watching the other guys work and I knew immediately that this wasn't something I could do; it was far too fast paced, far too much to remember and with the job involving razor sharp knives, I feared for my safety."
"I walked out of the job during my first break and didn't return. Went to Staples, printed out some resumes and dropped off about 20 of them before walking into a rebar manufacturing place that hired me on the spot without an interview."
"The rebar job was fun as hell, my coworkers were fantastic, and it paid $3 an hour more than the slaughterhouse. 11/10 decision, there."
~ TTungsteNN
No Business Like Show Business
"Was working a job that paid little and was hazardous due to chemicals and bad health and safety. Wanted to stick it out cause it was a skill I wanted to get good at and also being able to buy food is nice."
"But the general work environment was sh*t."
"One day at work I got a text from a random number asking if I wanted a job on a film, where I'd be basically painting costume items. They didn't give me any information about it at all."
"But I said f*ck it, and quit my job with my sights set on the big screen."
"Now I work in the film industry pretty much full time where my job involves painting and making weird sh*t all day with cool people. More stress and way longer hours, but way more enjoyable and fulfilling."
"And now I have money to buy my self cool sh*t whenever I want it."
~ edakit
Take This Job And...
"After a major falling out with my bosses I stormed out of my job with zero notice. Left the company car keys at reception and went."
"Zero plans, zero transport home."
"On my long walk home I hatched a plan to become a freelance developer and I have now been doing it for 20 years."
~ SickPuppy01
Up, Up and Away
"Changed careers from IT to Aviation (Pilot).
"Took the $130,000 loan out, and said 'Fuck It'. I am about to get my PPL, from there its IFR certification, then Commerical, and then my CFI so I can get my hours and get paid (little but its still making money and obtaining hours)."
~ Spartan0536
"My friend's husband switched from dental hygienist to pilot and he was in his late 30s. He started with zero hours and worked his way up through the various stages.
"He's a first officer at one of the major US airlines now and loves it."
"His wife's salary kept the family afloat during his slave wage years."
~ rabidstoat
Taking a Leap of Faith
"My work is very niche, so niche we were less than 20 to do it at a professional/commercial level in a city like Chicago."
"After the facility I ran a crew at closed, I spent a bit over a year looking for a similar job anywhere in the US and Canada without success."
"I did get a decent amount of interviews just to get ghosted every single time, no one would hire me due to my disability (Crohn's and Ostomy bag, which prevents me from doing a small part of the job and can be worked around without issues)."
"After all that time all I could find was a 2-days a week part time job, working under the first person I mentored."
"Did that for a few months and struggled financially until I saw a job posting for something in Singapore."
"I said why the hell not, sent my application through email and got an interview set up for the next day and within 90min of that interview they were ready to send me a contract."
"7 weeks later I was on the plane with 3 suitcases, moving across the world to a place (and continent) I've never been to."
"I'm 2 months into the job and already feel like I have a purpose again, the job is pretty damn chill, the pay is real good. The company is also really happy with my work so far and their decision of bringing me in."
"That's just the job part, the city/country is amazing (besides for the constant heat but that's just a small detail)."
"Zero f*cking regrets."
~ azgrows
Work From Home
"For years prior to the pandemic I'd heard about Work From Home scams. It had always been a dream of mine as someone that had suffered insane commutes to work from home."
"During the pandemic I figured f*ck it I'll see what's out there. Found an old employer of mine was hiring for WFH."
"I applied, got the job and have been with them now for a little over 2 years. A year or so of that time as the night shift lead."
"It's amazing. I have no commute. My workload is relatively light. I spend most of my work hours waiting for work so I listen to music, read books, watch TV etc..."
"Unless I finally go back to school and get my degree this is the closest I'll get to retired."
"With my current schedule I only work 3 nights a week."
~ jackfaire
Alls Not Well That Ended Unwell
"I had worked at a company for almost 10 years. I never got promoted and had hit the salary cap for my position so I could not get a raise."
"I tried for promotions, but they made you take a personality test for higher level positions, and I 'wasn't the right fit'. They then had some budget cuts and couldn't justify my salary so I was let go."
"A friend of mine had been planning for years to open a business, but didn't have the capital or time to get it off the ground. He was very convincing and confident, so I invested everything into it."
"I thought that since we were both 'smart' and knowledgeable about the product we could make it work without experience, but I was wrong."
"My friend was the product guy and I was 'the face' as the business had a huge social aspect."
"Within 3 months I realized that my friend's product knowledge was just based on what he liked, and not any real research. It fell apart pretty quick.
"I tried to salvage it but the initial product mistakes were too much. I tried to take control and right the ship but I got blamed for all the failure."
"I should've tried to collaborate but I was angry, and then I went to the only person that was on my side, my business partner's ex. It was wrong but I was losing everything and needed something."
"So I lost my condo, my life savings, and all of my friends. The business partner's ex then left me after the business collapsed because I was broke."
"It got worse from there. Let's just say that saying f*ck it can ruin everything."
~ CarboniteCopy
Moving On Up
"In my young age I walked out of my job as a programming analyst at a large multi billion $ company because I felt undervalued everyday of my job by my direct supervisor/manager."
"But I landed in another large multi billion dollar company as senior developer after 3 rounds of interviews—with 40% raise within 2 weeks."
"I was called back by previous employer after around 3 months giving me a 100% raise because they realized that I was providing them everyday solutions in their technical operations that ended up not solvable by even external consultants who were paid 300-400$ per hour."
"I rejected the offer but showed the offer to current employer who happily matched the salary after seeing my work for 3 months and promoted me to lead developer. Stayed there for 8 years before switching—this was in early 2000."
~ notyourregularninja
Change Of Scenery
"Seventeen years ago the wife and I lived in Japan, and had been there for almost 9 years. Our daughter started getting death threats in school when she moved to middle school; different kids than elementary, where the parents were really nice to us."
"Anyway, when we talked to her teacher about it, she pretty much said 'It's her fault for being loud and wearing earrings' (my daughter is half Hungarian, and babies get earrings here; it's a cultural thing)."
"We told her this and she said it attracts too much attention."
"Also, she told us to dye her hair black (it's brown) so she'd fit in better. We noped out, and moved to Hungary (at a time when Hungary was not even slightly in good financial shape, and about to be IMF-loaned).
"My parents thought we were crazy; my dad even told me I'd made a mistake."

"Things turned out very well. Daughter got stable again after some terrible thoughts because of what kids did to her in Japan."
"I found a decent job and after a LOT of weirdness ended up at a good workplace; wife runs our little company now, which is okay-ish (though current inflation, man...)."
"We actually own our own home, which felt impossible in Japan."
~ inostranetsember
Switching Things Up
"I changed careers on nothing more than a suggestion from a friend."
"It worked out amazingly."
~ CoffeeAndBrass
Heaven on Earth
"Two years ago, I walked out my job, broke my lease, shoved as much of my belongings into a badly malfunctioning car and drove across the Rocky Mountains to find the sea."
"I didn't have a plan, I didn't know if the car would survive (it broke down within weeks after the trip was done and I sold it for scrap)."
"I honestly didn't care if I had a place to live... I needed to see the ocean, to smell it, to dip my toes in the brine and feel small again."
"And if I had nowhere to go and no way to survive once I got there, I had every intention of weighing down my pockets with stones and just walking into the water to end it all."
"I was not in a good place, mentally or emotionally. You don't walk out on your life like that if you have anything to live for."
"But I connected with estranged family here, and they gave me shelter until I found work and a new home."
"I'm happy now, really truly steadily happy, fulfilled, proud of myself and what I'm doing, more so than I've ever felt in my entire life."
"The air is cleaner here, I wake up every morning and, rain or shine, I take a bike ride through rolling hills of emerald farm fields and deep whispering pine trees."
"I'm greeted in the mornings by wild robins, and I fall asleep at night to the music of rain dancing through the boughs of the trees and a chorus of singing frogs."
"I find myself standing outside, staring at the vast river of stars in the unpolluted and sacred darkness of the night sky, and I watch the beautiful pink and orange waves of the rising sun cresting over the mountains."
"I have found a Heaven on Earth, and I am thankful, every minute of every day, for this wild place I call home and the wonderful people who picked me up when I had fallen down."
"I don't recommend anyone else do something as stupid and impulsive, or self-destructive as I did, but it wound up being the best decision I have ever made."
~ JodyJamesBrenton
Have you ever just said to heck with what anyone else thinks?
How did things turn out?
Share your story in the comments.
Part of the fun of dating and being in a relationship are the unexpected, impulsive moments.
What's funny is how these could be equally arousing moments, too, even if they're moments that we never expected to make us feel that way.
Redditor thann3 asked:
"What is the weirdest thing your partner did that turned you on?"
Backing Up
"When he backs into a parking spot, he puts his right hand on the back of my seat when he looks behind him."
"Hnnnngggggghhh. Gets me going and I don't know why."
- evilpinkmoney
"Every time someone mentions this, I am reminded of the time I did it and accidentally backhanded this girl in the face."
- kingoflint282
That Reading Voice
"In high school, this girl had a soothing voice. Every time she read out loud, I had goosebumps and she gave me butterflies."
- donbruh
Overwhelmingly Happy
"I can't think of anything weird my husband did, but the first night of our honeymoon, we were talking about the wedding and our future, and I started crying because I was so happy (and told him that's why I was crying)."
"He was smiling and gave me a kiss and then whispered, 'I don't know why, but you crying just now turned me on.'"
"Lol (laughing out loud), it didn't turn me on, but it did make me laugh, and I thought it was weird-cute."
- snarkylarkie
Safety First
"On the first date, he put my seatbelt on. It surprised me because I heard of men opening doors for their dates but not putting their seatbelt on. It just showed a very caring yet masculine side of him."
"The tension of knowing we wanted of each other but agreed to take it slow just made me go feral in my head."
"A year and a half later, he still does it to this day. He even gets 'mad' when I don't let him. I still blush when he does it, especially when other people are in the car with us."
- eeeeriemarie
Certain Accessories
"It wasn't my girlfriend, but over a Skype call maybe a decade ago when I was a teenager, I was on a call with a female friend I had the hots for."
"I casually mentioned that I had a thing for girls in glasses."
"She gasped, told me to wait there, and scurried downstairs. About 20 seconds later, she rushed back up, jumped onto her bed with her jaw resting on her fists, and low and behold, she was wearing glasses."
"We laughed, I didn't know what to say, but that was the cutest and sexiest way of letting me know she liked me."
- GemoDorgon
Good Chemistry
"I know it sounds weird, but her breath is intoxicating. It's naturally somewhat sweet, and of course, she thinks I'm crazy."
"Edit: We know it's not diabetes, ketosis, or any other medical issue. We've been together for over 30 years and it's just good chemistry."
- yoooozername
That Deep Stare
"An ex-girlfriend of mine looked at me in a certain way every now and again that just did something to me, like a bit of a stare deep into my soul knowing she wants all of me. Every day I hope someone will recreate and enhance it."
- SamCham10
The Perfect Sweater
"When she wears THAT sweater, I'm powerless."
- wastedmytwenties
"Can someone link a pic of this type of sweater? Asking for a friend."
- schnaizer91
The Sleeve Roll Trick
"My boyfriend rolled up his sleeves kind of slowly the other day, and I felt like I couldn't hear anything for like a solid minute, lollllll (laughing out loud)."
- farrah_barra
The Corniest Jokes
"This man will make the corniest joke in the whole world, and then his whole face lights up as he giggles at it. Gets me every time."
- Hobbbitttuallly
The Perfect Wine Pour
"We had our honeymoon in Italy and he noticed the waitstaff poured wine really beautifully, so he replicated it. Now I have him pour all my drinks for me."
"For some reason, the way his wrist moves when he pours really gets me going."
- chicken-and-awfuls
Specific Arm Movements
"Two things."
"When he's working on something mechanical and he starts getting serious, he'll flip his cap backward. It's an absent-minded thing and F**K is it sexy. And when he's working overhead, the way his arms flex. Watching him lift things into our attic is an instant turn-on. It's f**king weird, but godD**N does it do it for me."
"Also when I wear something sexy or low cut and he's not expecting it, he'll stutter if he's mid-sentence. We'll be talking from another room for instance, and I'll toss on a revealing shirt and walk in there and he'll lose his train of thought. Or shake his head like he needs to clear it. Your man making you feel sexy is the ultimate sexy move."
- shimmydownnow
Love Language: Physical Touch
"It's the gentle physical touch in public. That little 'Love you' touch as they scurry away to do a thing. Those random touches turn me on so quickly."
- 1beeratatime
Totally Saved It
"He fixed the shower in my truly horrible, low-rent grad school apartment and changed the oil on my car. Not sure why, but that just did things to me."
"If you were to ask my husband, self-deprecating humor would probably be his answer."
"On our first date, he and I went to see this stage production of 'Jekyll and Hyde.' At the bar, they were selling these cute little shots of Bailey's/Kahlua, with each liquor on separate sides of the glass. Me, being incredibly graceful in all things always, completely dumped the Bailey's half onto my blouse."
"His eyes got all big, not sure how to react, and I just sighed, turned to him, and reintroduced myself like, 'Hi, I'm (my name). This kind of thing happens a lot.'"
"He busted up laughing, I ordered a scotch, and we've been together for the past 11 years."
- anyesuki
Simply Existing
"Exist. My girlfriend could literally just stand there and I could and would get a chill down my spine."
- andytheloser12
While we were expecting these responses to be, well, weird, most of these were actually pretty cute or heartwarming.
Sometimes when it comes to relationships and intimacy, something can feel weird simply because it's unexpected, but maybe the unexpected moments are among the best parts of the relationship!
Extroverts love conversation.
Unlike introverts who tend to shy away from engaging in random discussions, those who are comfortable–or too comfortable–in their own skin love to get all chatty.
That doesn't mean they have anything significant to say.
Strangers shared their bizarre interaction experiences when Redditor AlexanderKeef asked:
"What's the weirdest thing someone casually told you as if it were totally normal?"
People whom you don't know tend to overshare as these Redditors experienced.

A High Request
"A story from a friend - in Colorado, someone once asked, 'Could you watch my wolves, I can pay you in weed.'"
"There's a lot to unpack in that question!"
– surlymoe
"You don't unpack wolves, you keep them together."
– hwarang_

Unsolicited Prediction
"Husband (30) and I were pushing our shopping cart out of the grocery store when a random man (who honestly looked like dumbledore) looked at my husband and said 'take my hat, you're gonna need it, you'll be bald very soon.' Obviously my husband didn't take it. It was super odd of him to say because my husband had a FULL head of hair."
"Three months later, my husband was diagnosed with a condition that made him lose all of his hair. Weird coincidence."
– hollyjollyaf

Self-Casting
"A guy once told me how he loved the feeling of wearing casts, so he'd put casts on himself- for days or weeks on end. Even if it meant he couldn't drive and would be stuck at home the entire time. He'd use vacation time just to wear full leg & arm casts."
– Present_Dust_2308
Homophobic Homosexual
A homophobic guy I know: 'Being gay is a choice.'"
"I said something like - ok, choose to be gay for a day, an hour, a single minute if you can."
"Guy - That's easy, I'm attracted to men all the time, I just choose to only like girls because I'm not gay."
"Me - Ummm..."
– discostud1515

Longheld Grudge
"Once, an older woman came up to me on the street, took hold of my wrists and simply said 'they ripped out my afterbirth', and then carried on walking."
– JennyW93
"It's strange to grab strangers. But one day in Walmart, my granny walked ahead of me, and reached to grab me to show me something, without looking and she was pulling on an old lady's arm obliviously, and the old lady's eyes were like O.O."
"My grandma didn't even apologize, she just let go and yelled at me to stay closer."
– chzygorditacrnch

A Hairdresser-In-Training

"I was getting my hair done this last weekend by my daughter at her cosmetology school. One of her fellow students was excited to meet me. She talked nonstop and eventually told me that she has hemorrhoids and that she has her husband push them back in. So much TMI from a stranger!"
– Digjam823

You never know about the personal lives of people you see on a regular basis.
Squeaky Clean
"I had a college professor on the first day of class say that she is obsessed with Q-tips and cleaning her ears and that her family has to limit her to 3 a day-"
– lokeilou

Here's The Story...
"That they have 6 kids, all with different dads & each dad is in prison."
– ChyCgx2
"I once had a coworker who had seven kids with five different women and he'd constantly complain about how most of his paycheck went to child support. You uh, dug your own grave, pal. I'm really not sympathetic to your plight."
– apocalypticradish

It's the end of the world as we know it.

End Of Civilization

"I know a guy, we don't talk often but due to business we cross paths on occasion. More or less every time we talk he asks if I'm ready for the total societal collapse coming next week, or Tuesday, or at the end of the month.. and so on."
"I just tell him that it's not gonna happen; he usually then asks about my "crystal ball" so I remind him that I've been right every time."
– rkpjr
Zombie Apocalypse
"I went to a ComicCon type event in my city years ago(Walking Dead was a new show, first season for reference) and went to a panel about zombies. They talked about historical zombie lore, the first zombie movies, and the exciting first season of the new show Walking Dead, with some actors on the panel. When they opened it up to the audience for questions one of the first ones was, 'what kind of zombies do you predict we'll have in a real zombie apocalypse? (Fast vs slow)'…panelists don't really know how to answer, each gives their personal favorite or worst case scenario. Then we get to, 'What do you think the timeline is for the start of a coming zombie apocalypse?' Panelists are kind of like….? Talk about how things usually play out fiction."
"'No, but exactly WHEN do you think we'll need to be fully prepared for zombies in real life?' Like, guys, these are actors and media studies academics, first of all they don't have the level of belief you do and second, the people you should be asking about this stuff are probably biologists."
– AlternativeAcademia

Whenever I feel threatened by a homeless person who is pressuring me to hand over them cash, I tell them, "I''m allergic to corn."
The random phrase throws them and in the brief moment they assess what they heard I'm afforded more time to distance myself from them.
It always works, especially when they realize I'm all kinds of crazy and not worth targeting.
Generally speaking, if we have a cough, headache, or runny nose, we assume it's nothing to worry about in the long run and don't bother seeing a doctor.
Most of the time, this proves to be the case, as our ailments and symptoms tend to go away after a few days.
Other times, however, what we thought was a minor illness ended up being more serious than we could have possibly imagined.
In some cases, had we gone to the doctor any later, we might not have lived to tell the tale.
Redditor mothermurder88 reached out to the Doctors of Reddit to hear shocking stories of minor illnesses that turned out to be far more serious, leading them to ask:

"Doctors of Reddit - what is your craziest story where a patient present with mild symptoms thinking it was nothing and it turned out to be a serious life or death situation?"
The Cause Of Severe Back Pain...
"My dad woke up with severe back pain one morning after not doing anything strenuous the weeks/days leading up to it."
"My mom flipped her sh*t and finally put her foot down that he had to go to the doctor after him putting off going to a doctor for years even for a routine check-up."

"That appointment showed a broken rib from a huge tumor on his spine, along with tumors around his buttocks/pelvis and upper back."
"Diagnosed with stage 4 lung cancer."
"5 years and 100 treatments later he's still kicking it."- vulpesvulpex
An Antacid Won't Cut It...

"Saw a patient with minor cardiovascular symptoms and a slight pain in his upper back."
"The senior debated back and forth whether it would make sense to run a CT to rule out anything more serious."
"She finally decided to do it and it turned out he had a massive aortic dissection and was basically wheeled right into the OR."- Beneficial-Bee7765
A Parent's Worst Nightmare

"My son."
"6 weeks old."
"He was also 6 weeks premature."
"Only symptoms at the time of me bringing him to the ER was inconsolable crying and wouldn't drink his breast milk."
"Was told by others that I was just being a paranoid first time mom…he probably has gas or was colic."
"My instincts just told me otherwise."
"Brought him to the ER."
"Triage asks me what my concerns are."
"I told them he won't stop crying and I can get him to eat."
"A couple hours later my 6 week old baby coded blue and went into respiratory failure."
"'Code blue pediatrics' will forever be the most haunting thing I ever heard."
"Since he was so tiny they were having incredibly difficulty intubating him."
"Was being kept alive in between attempts with that bag thingy (unsure what it's called) and compressions."
"His diagnosis was late on set group b strep, sepsis, and bacterial meningitis."
"Had I not brought him in when I did and waited, my son would not be alive today."
"So yea…listen to your instincts, you have them for a reason."- PokemomOnTheGo
Mints Won't Cut It...

"A man came to the hospital because his wife always complained about his bad breath."
"Long story short, I met him because they consulted my department when the tissue biopsy came back as esophageal cancer."- TeamMiserable
Never Underestimate The Importance Of A Check Up

"I'm a dentist."
"New pt came in with what he thought was a mild ache in his teeth."
"Thought it was a toothache."
"Hadn't seen a dentist in years."
"Took a radiograph and the jaw bone around the teeth looked strange."
"Had him see an oral surgeon that day."
"Turned out was a very aggressive metastatic bone cancer and died a few weeks later."- jakeology_101
A Second Opinion Never Hurts
"I'm a nurse, not a doctor, but we had a guy come in years ago asking for a medication to 'help him stop sweating'."
"He said he had had a sore throat for about a week, went to a walk in clinic, was diagnosed with strep throat and put on antibiotics, but he was so sweaty and just wanted a break from it."
"He looked pale and was indeed sweaty, so we took him back and ran some blood tests."
"His white blood count was the highest I've ever seen and he was diagnosed with leukaemia."
"We sent him to another hospital for immediate treatment, but we were informed he died literally hours after arriving. Incredibly sad, I couldn't believe it."- madicoolcat
"I am a nurse, so naturally my mother called me one day when she had strange symptoms."
""'Earlier today, I had this feeling like there was a squirrel running around in my belly'."
"I reassured her that it was probably gas."
"It happened again a few days later when she was in the car with me."
"Something made me take her right to the emergency room."
"The doctor evaluated her and basically accused her of making things up."
"I asked for a different doctor, because she is not a complainer or a drug seeker."
"Turns out it was a malignant brain tumor (glioblastoma) that was manifesting itself as abdominal seizures."
"They said she had 1-2 years to live."
"It is now 7 years since surgery, chemo, and radiation and she is still alive."- feistynurse50
Some Things Need To Be Seen

"Patient's wife called."
"Patient had a temperature of 98.6."
"No other symptoms."
"I explained that was a normal temperature but the wife said 'that's a fever for him'."
"She said she felt like something was wrong, despite no other symptoms."
"I told her that I respect that and that if she feels something is wrong she should get him checked out in the ER."
"The ER doctor called four hours later and said they did all they could do for him but he died of sepsis."
"He appeared to be normal when he got there but rapidly declined."
"That gave me a new appreciation that we truly can't evaluate someone thoroughly over a telephone."- DisastrousNet9121
The Cause is More Important Than The Symptom

"8 year old girl gets brought in complaining about back pain she'd had for 3 months, several different doctors had given her painkillers to no avail."
"After about 5 minutes I asked her if she had any problems going to the toilet, she says it's 'foamy' when she pees."
"Bone cancer."
"She made a full recovery, and from what I know is in her 20s now, but to this day I hate how she'd been suffering for 3 months and no other doctor had bothered to even ask any more questions as to why an 8 year old girl was getting severe back pain."- PalpitationAdorable2
Never Fault A Doctor For Being Thorough

"Still in school and I was not present for this patient's initial admission but rather her clinic follow up."
"However, patient was healthy 50-something year old who had an extended nosebleed after a long hike."
"It wouldn't stop so they went to ER to get it cauterized/impacted (happens all the time)."
"Anyway, they did a CT scan as protocol and discovered she had a 20+ cm tumor on her uterus that was wrapping around her right kidney."
"She was immediately referred to a serious academic hospital and had a specialized oncology surgeon remove it."
"Amazingly, They got it completely removed without even having to damage the kidney."
"She had an amazing outcome and about a half a foot scar running around her abdomen from the surgery."
"I do not believe the CT scan was due to the nosebleed itself but rather I imagine as they looked further into her blood work and coagulation studies they found something that warranted further work up."- KocoaFlakes
Most of the time, a cold is just a cold, and an achy foot is just an achy foot.
Even so, should you have even the slightest bit of doubt, there is no shame in consulting your doctor about it.
As doing so may turn out to be a literally life-saving decision.