Admit it, you wanted to be a veterinarian when you were a kid.
So many of us did. We loved playing with puppies and the idea of kitty band-aids and checking a birds temperature just seemed like the perfect career.
But the reality is much different. Being a vet is a challenge. You lose sleep, your social life is sacrificed, people and animals are depending on you to somehow take care of a patient who can't tell you what's wrong.
---
But as intense as all of that can be, that's not even the worst part.
One woman turned to Twitter to share what her vet told her the hardest part of the job is: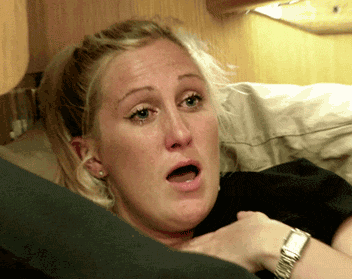 Twitter just can't handle it.
@jessi_dietrich @katesanch Horrifying! This is why I couldn't be a vet! My first major was vet medicine but I could… https://t.co/7wOd5AReQX

— MadameSertraline (@MadameSertraline)1532830885.0
@jessi_dietrich https://t.co/V3ise16S55

— dyl (@dyl)1532808032.0
@jessi_dietrich @JordanIsenhart Literally crying 😭 https://t.co/hhJfkNPhfr

— Shannon Jones (@Shannon Jones)1532835102.0
@marcostewartt @jessi_dietrich @kingakong_ @jenny_veitch It's really got to me, I didn't want to be this sad alone😞

— 𝑀𝒾𝒶 𝐹𝑜𝓈𝓉𝑒𝓇👑 (@𝑀𝒾𝒶 𝐹𝑜𝓈𝓉𝑒𝓇👑)1532815843.0
@jessi_dietrich @Vcurry556 Bruh I didn't log on for this shit https://t.co/hf1OXhsvEB

— Yasmin Nelken (@Yasmin Nelken)1533059119.0
It's heartbreaking, but it's sparked a conversation.
Lots of people shared stories about how they stayed by their pet's side.

@jessi_dietrich We put our dog down at a private practice type vet. Couldn't imagine not being with her 😢 https://t.co/EEh0GdUpuN

— Nikki jackson (@Nikki jackson)1532838107.0
@jessi_dietrich dude you just shattered my heart into a 1000 little pieces. when my pupper passed he was napping on… https://t.co/nEHQEax1Db

— kate halligan (@kate halligan)1532664051.0
@jessi_dietrich All 3 boys, my wife and I sat with our boy Luke in our living room. Toughest day. Hope he's watchi… https://t.co/LOQpUj194I

— sean ritter (@sean ritter)1532812079.0
@jessi_dietrich my family and i had to put my buddy down in may. i went along when it was time for him to go, and a… https://t.co/k7RVHIU51G

— mads (@mads)1532839037.0
@jessi_dietrich Please be with your pets if you have to put them down. This is so sad. I think of all the dogs and… https://t.co/6eADi0ekO7

— MCarter (@MCarter)1536722226.0
One person was still upset that he didn't have the chance to be by his pet's side as a kid.

@jessi_dietrich @johnhenrypoo99 My mom took my dog that had cancer in his nose to the vet while I was at school and… https://t.co/qpv2oJ8dtk

— 🛸kyky🛸 (@🛸kyky🛸)1532820245.0
@ianthekeslar @jessi_dietrich @johnhenrypoo99 I'm more mad that 1: She didn't bother to tell me and 2: that she did… https://t.co/sQVk04FXHC

— 🛸kyky🛸 (@🛸kyky🛸)1532891654.0
Interestingly, not everyone was so ready to side with this mindset.
@jessi_dietrich @originalmamii Usually the animals are so old and out of it they are scared of everything even thei… https://t.co/hPjDp7JDa9

— NBATAY❤️🐍💚 (@NBATAY❤️🐍💚)1532816984.0
@saintlysinner27 @VanessaAdams6 @jessi_dietrich Of course this original tweet is pure nonsense

— Variable Resistor (@Variable Resistor)1532837759.0
@jessi_dietrich stay for the sedation part so at least they are with them until they are sleeping. Makes everything… https://t.co/hQCT16L7Bb

— just_uss227 (@just_uss227)1532811599.0
We'll just be over here hugging our dogs while sobbing and listening to Sarah McLachlan if you need us.