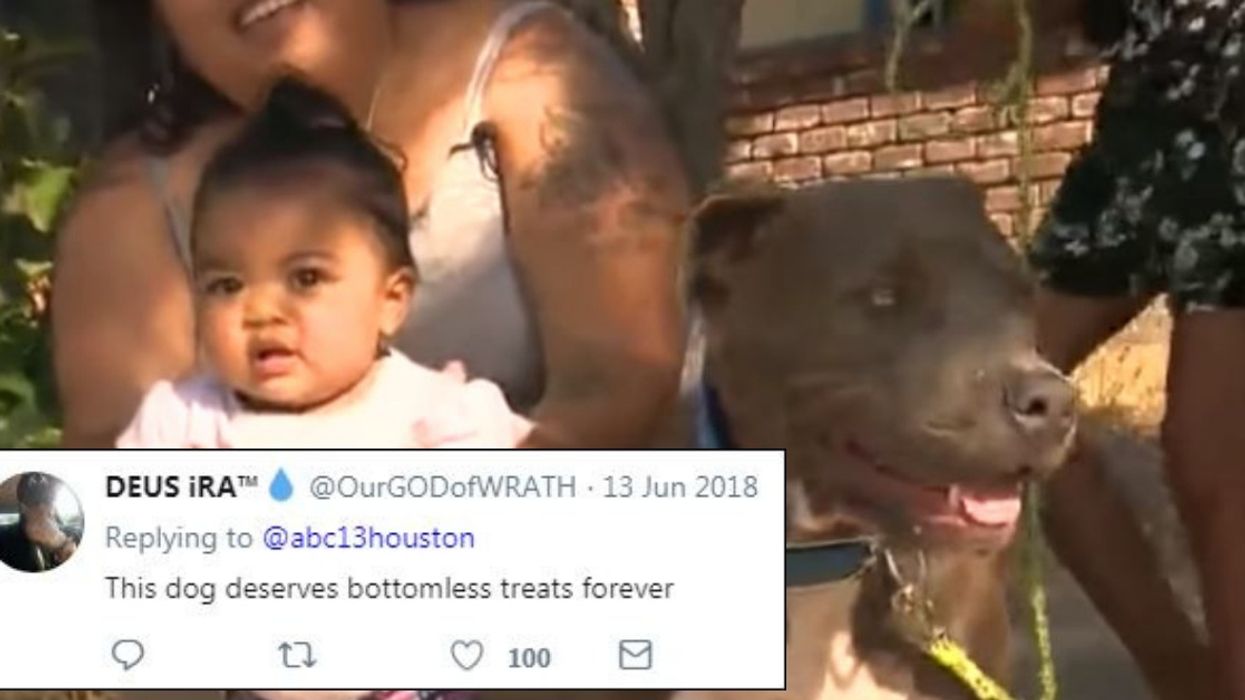 credited to ABC13 Houston/YouTube | Twitter (@OurGODofWRATH)
Pit bulls get a bad rap for being a dangerous breed of dog. This is due in large part to owners who abuse them and train them to be violent for the sake of illegal dog fighting.
However, many dog owners profess their love for the breed, explaining that when they're raised like any other dog, they are sweet and wonderful pets.
But one pittie is taking things to a whole new level by saving a life.
---
A family in Stockton, California has their pet Sasha to thank for saving the life of baby Masailah. The two were born within days of each other and share a bond. They do many things together, including sleeping and bathing.

According to ABC News, this past Sunday, Masailah's mother Latana Chai, was in the in the backyard when Sasha began acting strangely and barking.
She opened the door to the house and Sasha quickly ran back to Masailah's room. Unbeknownst to Latana, a fire had spread from her neighbor's house to her own. Sasha dragged Masailah out of the bed by her diaper and away from the fire.
The family was interviewed by ABC...
Hero Pit Bull Rescues Baby from Firewww.youtube.com
People shared their love for Sasha the pittie.
Someone was quick to point this out...
Some shared their own pit bull stories.
And most shared adorable photos of their pit bulls.
Thank you Sasha for being such a good girl!