This Guy Treated His Employees Like Dirt. Here's How His Employee Got Her Revenge.
I was working for a tech startup in '98 that was growing by leaps and bounds, and one day they re-orged the department and promoted this guy, let's call him Teddy, who had been there for like two weeks to manager.
He had four or five people working for him, and he treated them all like shit. They were all self-motivated, senior-level people, and he treated them like children. He micromanaged their work, berating everything they did, complained when they had to leave work for stuff like a dentist appointment or a sick kid.
When he first took over, he tried to enforce a policy where none of them could check in code unless he code reviewed it in person and then did the check in himself (that lasted less than two weeks).
He reviewed an existing, approved schedule for a software release, decided it wasn't aggressive enough, told his superiors that they were going to pull it in by three months, and then ordered everyone to work weekends. Not because there was a business need, but because he wanted to show them that he could get stuff done.
After a few months, this woman, let's call her Kelly, who was working for him gave her two weeks notice, saying that she was offered a managerial job at another company. Teddy lost it. You could hear him screaming through the walls of his office, then as she walked out of the office and he followed her to the exit, shouting at her the whole time: you're f*cking worthless, Kelly, you're going to fail, don't come crawling back looking for a job, I'm glad to see you go, now I can hire someone with real skills, etc., etc.
For at least a month after she was gone, he would randomly just say shit like "I can't believe that b*tch just up and left, what a c*nt" or "Oh, Kelly really f*cked things up good. We're probably going to miss our release date because of how she left things." HR sat down privately with the guy to talk things over, and then he started b*tching about HR. "They're covering their asses so they don't get sued. They don't give a shit about good company men like me."
A few months later our company was acquired and we went to the welcome meeting that the other company had set up.
Their CTO and the VP of Development spent about a half hour each talking about strategic vision, how the changes would affect us, the usual stuff, and then the VP said, "But there will be at least one familiar face to help with the transition. I think most of you know Kelly Johnson, she used to work here, she'll be the senior manager in charge of the products team moving forward, so..."
Everyone looked back at Teddy, who was white as a sheet and looked like he was about to have a heart attack. He was gone within a month.

Perhaps our antagonist needs to chill and take a leaf out of THIS guy's book:
Thanks to Reddit user Urge_underkill for sharing
this awesome story on Reddit.
Don't forget to SHARE!
"Reddit user Environmental_Log257 asked: 'What's the worst reason you hooked up with someone?'"
Let's talk about sex, baby.
I love that song and that phrase.
Yes, sex is natural and fun.
It can also cause a colossal amount of drama.
But does everyone always do it for the right reasons?
Redditor Environmental_Log257 wanted to hear about all of the wrong reasons people used for shacking up with others, so they asked:
"What's the worst reason you hooked up with someone?"
I like to think that all of my sexual choices were thought out and wise.
But who am I kidding?
I'm no better than the rest.
I did the deed
"My first long-term gf cheated on me when she went off to college. We broke up. About two months later she got hit by a transportation bus and lost her leg. We had seen each other a couple of times after her recovery and hooked up. Years later I meet another girl with the same first name through a different ex and she had lost her leg too. I was thinking what are the odds of someone else being able to say they slept with two girls with the same name with both missing a leg…. So. I did the deed."
Justsittinghere25
I hear you
"We both had the same name and thought it would be fun to call out our names in the heat of it."
RayRayJones
"Ok, this is like… the BEST reason to hook up with someone. That sounds hilarious."
hashtagsugary
"Honestly that sounds so fun. Too bad I'll probably never meet anyone with my name since it's not technically a real name and I've never HEARD of another person being called that. My middle name is Ashley, though, and I tend to go by that in professional settings (I'm a guy, by the way) so I probably have a decent chance of trying that."
___sephiroth
That Night
"Almost dated in high school. Had a falling out in college and didn't talk for years until we both attended a mutual friend's wedding. We were the only single people there and neither wanted to go home empty-handed. So we didn't. That was about four years ago. We talk sporadically but we've only seen each other in person maybe once or twice since that night."
Current-Revolution-4
"Interesting that you've never developed it. In my personal experience knowing myself, if this were to happen to me, I'd so relive the moment in my mind and want to be with that person forever, assuming the action was good and the person is happy with me."
HamaDDisco
Wingman Issues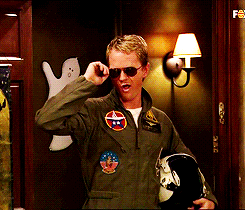 Barney Stinson Wingman GIF
Giphy
"She was hitting on my friend and he wasn't down, so he said 'save me.' Reverse wingman lol."
SmokeAbeer
"Falling on a grenade for your comrade."
magcargoman
Bad ideas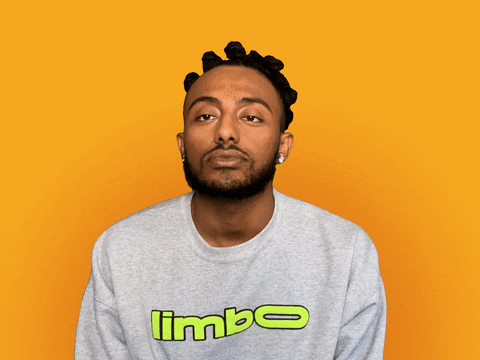 Oh No Facepalm GIF by Aminé
Giphy
"My best friend (I'm Male she's Female) hadn't had sex in a year and asked me."
"We stopped being friends in any capacity after that."
cgulash
Feeling Unpretty
"I felt unattractive after my ex cheated on me and I needed someone to tell me I wasn't."
totalanomie
"Same-ish. Had a rough and very confusing breakup."
"She found me attractive and clearly was just looking for a little fun, with no attachment. We talked a lot and had a good time just being together, but we didn't really date. Just talked, sex, talked. It made me feel wanted again. She seemed to enjoy it and was clearly not interested in anything more than that. We parted as friends."
FaliedSalve
AOL Days
"Because she asked. I was visiting a friend in a different part of the state and she introduced me to one of her friends and she gave me my AOL username. This was back in the late 90s. 😉 A few days after returning home I received a message from that person asking for a one-night stand."
AnimeJoex
"A man has to comply to the AOL lady, it's just sound reasoning."
hayitsnine
Truth
"I was emotionally compromised and wanted to use a person that I cared nothing about to make me feel better about a situation that I couldn't fix."
Rounder057
"I appreciate your honesty. Honestly, 99% of people do this at one point in their life whether they admit to it or not. You're admitting to it, even if it's anonymous, which says a lot Or maybe I'm just like you and want to feel better about myself and I'm just a crazy rando. Therapy here I come!"
dl-__-lp
Gotcha!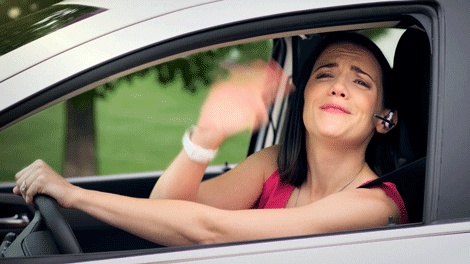 Wave Goodbye GIF by Beauty Brands
Giphy
"He cheated on me with his roommate's girlfriend. So obviously his roommate and I hooked up for some revenge. It was excellent and I regret nothing."
HighQueenMarcy
Might as well
"We were bored. This was in the mid '00s when smartphones were not a thing yet and people still used CD players and DVDs. We both had no money or place to go and after doing nothing but talking with each other for 3 days we felt like we knew each other pretty well. I remember her complaining that 'there's nothing to do out here.' So I jokingly said back 'Well we could always do each other.'"
"Expecting her to punch me in the arm like she did when I made a comment about her boobs growing when she was talking about needing to go bra shopping. However, instead, she just sighed and said 'We might as well.' Before getting up and going inside her grandma's apartment. At first, I was a little confused and thought she misheard me so I followed. However once I was inside and saw her taking off her shirt I knew she heard me perfectly well."
alanalot
Wow. Sex has people doing crazy things.
It maybe a wiser choice to think things through sometimes.
Or at least get a hobby or two.
We've all heard of Thomas Edison's process of inventing the lightbulb and the Wright Brothers' many attempts at inventing the first flyable airplane. We've even heard of the ridicule they heard of their ahead-of-their-time ideas.
But there are so many other examples of major scientific findings that were heavily argued against when they were first presented.
Redditor fuzzycuffs asked:
"Who was vilified in their time but in hindsight was completely right?"
Lead Contamination
"Doctor Clair Cameron Patterson not only discovered the true age of the Earth with his research in Lead-dating, but during this process, he accidentally discovered the dangers of lead contamination."
"Then he went, 'Wait, we're putting this s**t in gasoline, cans, paint, etc.' He then began campaigning against lead in everyday products. In particular, he targeted the gasoline industry."
"You can imagine how that went in the courtroom. He was vilified, excluded, and slandered but kept pushing for lead to be removed from gasoline."
"It took decades, but obviously, lead was removed from gasoline almost entirely by 1990."
- honeybeebryce
The Importance of Scrubbing Out
"Joseph Lister, one of the first doctors to publicly endorse germ theory and recommend disinfection."
"At the time, surgeons would literally move from an amputation to an autopsy to the delivery room, using the same tools often without even cleaning the gore from their hands and clothes."
"When Lister recommended comprehensive disinfection between procedures, nearly the whole British medical community laughed at him. He spent years as a pariah gathering data from his own practice until he could finally prove beyond a shadow of a doubt that his methods reduced post-operation infection by a staggering rate."
"Now he's known as 'the father of modern surgery.'"
- SirKedyn
The Existence of Pangaea
"The guy who came up with the theory of Pangaea and continental drift."
- LABARATI
"Alfred Wegener. Not only that, we now have theories that Pangea was only one of the many supercontinents that have existed throughout the eons: Nuna, Rodinia, Pannotia..."
- Lihkhun
The Truth Behind Ulcers
"Barry Marshall (and also Robin Warren his co-researcher)."
"Forever, the cause of peptic ulcers was believed to be stress, spicy food, and too much acid production. They believed it was actually of bacterial origin."
"No one believed them, they were ridiculed because the belief was that bacteria couldn't survive in the acidic environment of the stomach."
"Not until Barry took a cocktail of H. pylori bacteria, which caused him to have massive inflammation of the stomach which was found to be colonized with the bacteria, but a course of antibiotics later and it was gone."
"One Nobel prize later and now the treatment of peptic ulcers is turned on its head, and instead of months or years of discomfort it can often be sorted with a week or two courses of antibiotics."
- Djiinjja-Ninja
Unalive Infectious Diseases
"Stanley Prusiner. Everyone who was anyone in science knew that proteins couldn't be an infectious agent. They weren't even alive!"
"He suffered so much mockery and skepticism... until the mad cow disease, and kuru etc., were found to be precisely what he had described."
- Common-Wish-2227
Medical Cross-Contamination
"Ignaz Semmelweis. The world didn't know about germs yet, but he saw that way less women were dying from childbirth when midwives attended the births than when doctors did (doctors were coming from autopsies and wrecking women's s**t)."
"Ignaz suggested they start washing their hands, and people lost their f**king minds. Doctors ridiculed him and everyone hated him. He had a 'nervous breakdown,' was committed to an insane asylum, beaten by the guards, and died from a gangrenous wound as a result of the beating."
- AhemExcuseMeSir
Sports and Steroids
"The journalists who maintained Lance Armstrong was doping when he was winning the Tour de France. I remember they were mocked because they admittedly went to extremes hunting for evidence. I remember reports of them sifting through Armstrong's trash."
"Lance Armstrong was a great story, a testicular cancer survivor who beat the disease and went on to set the record for most Tour de France victories (was it 7?). He was untouchable. Anyone contesting he was cheating was shamed."
"I remember the journalists investigating him were mostly French, so they were dismissed because they were sour that an American was breaking the Tour de France records. I remember other Tour winners such as Greg Le Mond and Floyd Landis also contesting that Armstrong was cheating, and both being silenced/shamed."
"Landis had tested positive himself for doping so he wasn't considered a reliable source. I remember with Le Mond they dug into his history and brought up child abuse he suffered as a result of him making claims against Armstrong."
"Turns out they were all right."
- SultanofShiraz
Tragic Genetic Defect
"Patricia Stallings comes to mind."
"She was convicted of poisoning her first child. She gave birth again in prison, the kid got taken away, and the kid also died."
"Instead of poisoning, it has since been found it was a genetic defect that had similar effects as poisoning with antifreeze."
- Wisely_0904
Radical Equality
"One of the lesser-known ones is Hellen Keller. Her story of overcoming her disabilities as a young woman was often taught to children, but her adult life was largely excluded because of her 'radical' ideas at the time which involved pushing for Black rights, anti-lynching laws, early support of birth control, supporting liberal socialism, and she even co-founded the American Civil Liberties Union."
- ObeseMorese
Overly Sweet Food
"​John Yudkin was a food scientist who tried hard to push the idea that sugar caused heart disease and obesity amongst other conditions. He suggested a low-carb diet for weight loss in 1958."
"The sugar industry paid scientists like Ansel Keys and D. Mark Hegsted to downplay this connection and suggest that dietary fat caused obesity and heart disease. Massive lobbying helped pro-sugar scientists to become advisors to the government and officially suggest a low-fat diet to prevent heart disease."
"Taking fat out of food makes it taste bad, so what do they add? More sugar, causing the food to be unhealthier. The demonizing of fat lasted well into the 2000s and often still persists to this day."
- Fallenangel152
Copernicus Called
"Nicolaus Copernicus theorized that the planets actually circled the sun instead of the other way around. The church initially accepted heliocentricacy but banned his views in the 1600s."
- buckmaster86
"He will forever be remembered for setting up one of my favorite insults of all time: 'Copernicus called. It turns out you're not the center of the universe.'"
- GullibleToe_9909
Unfiltered Water
"John Snow. He tried to remove the handle of a water pump in London that was drawing its water downstream from a sewage pipe. People who drew water from the pump caught cholera."
- PsychologyStock8353
No Nuclear Ruin
"Stanislav Petrov. More people need to know his name, he literally, like quite literally saved the world."
"He saved the world from nuclear ruin, simply because he was stubborn and refused to believe the computing error. He went against his position orders and was consequently sacked by the USSR and lived an isolated life. Not necessarily vilified by all, but vilified by the USSR and ignored by the West. It put some respect on his name."
"And he didn't even win a Nobel peace prize, died in 2017. I recommend watching 'Stanislav Petrov, the man who saved the world.'"
- Weebla
Reluctant Darwinism
"Charles Darwin. There's a whole book on how scared he was to publish his work because he knew he'd be hated for it. The Reluctant Mr. Darwin by David Quammen."
- catmandude123
Too Soon, But Also Not
"The Deep-sea exploration community warning OceanGate against ocean tourism. OceanGate basically told them to mind their business."
- redman9000
As painful as many of these revelations are, this whole series is a great reminder of the fact that we, as individuals and as a society and as a global community, will never know everything.
We'll never stop learning, and sometimes, no matter how extreme the consequences, we will be wrong.
The concept of a life-long friend or "Best Friends Forever" is beautiful, but few of us realize just how difficult it is to make a friendship last that long.
As people grow and change over time, often their friendship doesn't have the flexibility it needs to endure those changes.
And like the many complexities of a friendship, there are many reasons why the friendship may eventually fail.
Redditor Macburgh asked:
"What pushed you away from your ex-best friend?"
The Transactional Friendship
"When I realized that the only time she ever got in touch with me was because she wanted something from me."
- Tinlizzie2
"I did this too. I 100% thought of him as my best friend, but then, when I was going through some s**t (for months), he couldn't be bothered to return my calls."
"It made me realize the relationship had always been all about him. So I dropped him."
"And f**k me, because I still grieve the loss of my best friend."
- So-I-Had-This-Idea
An Outside Perspective
"I got a new friend and hung out together with them a few times."
"Then my new friend mentioned how my old friend treated me like absolute s**t and I didn't seem to notice."
"As soon as my new friend mentioned it, that's all I could see."
- dankest-dookie
The Absolute Energy Suck
"When I realized that they just brought negative energy and drama with them everywhere."
"Something or someone always had to be wrong and they desperately needed to be the center of everyone's attention."
"It just became grating and I found myself less happy around them. So I had to remove myself from the friendship."
- tmw1102
The Enabling Parent
"My ex-best friend and I were both about 33 at the time."
"I met her daughter (12) for the very first time, and she was a complete b***h to me the entire lunch, saying things like, 'Wow, you're really ugly,' and 'That's so stupid,' after I would say something."
"Also, 'Your hair looks like a witch,' 'Your clothes are gross,' etc."
"And she said everything loud enough that other tables kept looking over."
"My ex-best friend never once scolded her or even told her to stop. Instead, she'd sheepishly laugh and say, 'She's just a little headstrong,' and 'Don't pay attention, she's always difficult with new people,' and 'She doesn't really mean it.'"
"I did make a couple of attempts to make her stop, but I wasn't about to scold a child I didn't really know, in front of her actual parent. I'd say things like, 'Geez, what a cruel thing to say,' or 'It's odd that you're being so mean for no reason,' but my ex-friend ever even added anything to that."
"A couple of years later, I was organizing a formal, black-tie party, and I sent her an invite with a plus-one invitation."
"She asked if she could bring her daughter since it was her custody weekend to have her, and I. SAID. NO."
"The event was child-free, at an upscale wine bar that was reserved for the private party."
"My ex-best friend begged and pleaded with me to make an exception, she was older now, blah blah."
"I held firm and said this was an important event to me, I would have professional peers from my industry there, and based on a) her daughter's behavior two years prior and b) her lack of discipline, I didn't feel confident that nothing similar would happen."
"I could just picture her insulting my dress, the food, the music, the location… and as this was an unofficial marketing event, I could NOT allow that."
"She exploded. She said I was a pretentious b***h, and that I was choosing being fake over being her friend. There were some other choice words."
"It was kind of the first time she'd ever spoken to me like that in our entire friendship. And of course, her daughter was just joking, she really did like me. Yeah right."
"She immediately blocked me on everything. This was in 2016. We haven't spoken since."
- mnbvcxz1052
The Third Wheel
"We were best friends for about ten years. I finally distanced myself because I couldn't handle her relationship. It was very unhealthy, in my opinion."
"She literally couldn't do anything alone; if she showered, he showered. She went to work, and he went and hung out there for her shift. This was true of EVERYTHING."
"It got to the point of me telling her that he wasn't invited so he would stop showing up with her to our hangouts."
"And at that point, she would either refuse to come, cancel at the last minute, or she would come and rush through whatever we had planned so she could meet him outside, where he would loiter, waiting for her to finish hanging out with me. Or she would come, and he would 'show up' about ten minutes later and act like it's a coincidence that we're at the same place and then join us. Very annoying."
"He also never had a job. And it was not that he was unemployed and looking, but he was unemployed and planning to stay unemployed and let my friend work for their household money. When we managed to get some time alone, she constantly complained about their lack of money and how she wanted him to work and stop smothering her."
"I encouraged her to either talk to him and work it out or dump him. She promised to talk to him but never did. And dumping him was not an option according to her because she couldn't be alone."
"I just couldn't watch her disrespect herself anymore when the solution was so simple."
"We still have mutual friends so I know they are still together, about 13 years now. They have two kids. He still doesn't work but he's not a SAHD either. From what I've been told, now that she's not in retail anymore and he can't loiter inside, so he sits in their car outside her office every day."
"And from what I've heard, that togetherness extends to parenting. If the kids are sick or have a dentist appointment or something, the boyfriend doesn't take them. Ex-BFF takes time off work so they can do it together."
- Steffie25
Complaints Only
"She only wanted to talk to me about her relationship problems with her crazy boyfriend. My advice to her fell on deaf ears and I couldn't handle hearing about how poorly he treated her over and over."
- mrsyandy
A New Perspective
"I got therapy."
- Protomorfid
"It's super, super common that as you heal you find yourself moving on from relationships that no longer serve you because they were premised in your previous unhealthy behavior and belief systems. I'm experiencing this currently."
- 06Gleity06
The Convenient Friend
"She ignored me whenever we had other people around, but when she didn't have anyone else to hang out with, she would text me, and she would get mad and try to make me feel bad if I couldn't hang out with her."
- ParticularTomato5537
The Boundary Crosser
"I realized I'm a people pleaser and started setting boundaries. They apparently didn't like that, and the rest sorted itself out…"
- PJpittie
The Overly-Critical Friend
"My ex-best friend left me when I got engaged to my now husband. We were both raised Mormon and were not getting married in the temple. Big deal in the Mormon church."
"She thought we should 'wait until we were worthy' and that we were only getting married to have sex."
"I walked away from that friendship. My husband and I have been together 11 years now, are no longer Mormon, and, for the record, got married because we love each other."
- imaginarybat567
Partners Before Friends
"He got a girlfriend and doesn't need me anymore. His personality has changed a lot, and I can't recognize him anymore. Also, he started ghosting me."
"I miss my best and only friend."
- WaldiIO
Lack of Reciprocation
"I realized how many times I had to ask her to hang out and make plans and remake them when she canceled last minute before we'd actually hang out."
"And every time we did, she was going through a crisis and needed to cry and vent. I was happy to listen and help."
"But the TWO times in our whole friendship I asked for help, she couldn't make the time or just flat out ignored my texts."
"I realized she'd never once gone out of her way for me for anything. I stopped asking to hang out, and she still hasn't. Guess that's that."
- eatsmyfridge
The Friend with Back-handed Compliments
"My sister and I were friends with her together."
"She was never a great friend to me, she was closer to my sister. They're the same age (a year younger than me), went to school together, and knew each other longer. She always treated me at the third wheel, but I just wanted to fit in with my gorgeous sister and her gorgeous friend."
"I think at first we both had blinders on to her. She was always giving half compliments or very backhand compliments. She ALWAYS copied everything my sister did or wanted to do. It got to the point where she was constantly putting my sister down, putting her relationship down, making snide comments about how she looked (my sister is a f**king goddess and I am not just saying that), and it seemed like my sister just didn't notice."
"One particular weekend, my sister and I were in town and staying with her and I had had enough by the second night. My sister noticed my mood change and asked what was up. I asked her if she even realized what this person was doing. She said she hadn't noticed. But then she thought about it and she realized I was right. I just told my sister she deserves way better than that."
"I distanced myself after that weekend, but she and my sister remained friends for a while longer. They finally had a falling out a couple of years ago where my sister finally stood up for herself and stopped putting up with this girl's bulls**t."
"I know that we are both better off for it. This person is the most toxic person I've ever met in my life."
- schmidt_onyourface
So Quick to Leave
"We had a group of four of us that were really close. The guy that has introduced us all to each other started dating a girl a decade younger than him."
"I knew her from school and warned him she was a pathological liar, but he decided I was the liar and jealous and turned the other two against me. They all stopped talking to me."
"Six months later, sure enough, they realized she was full of s**t and tried making amends with me, but I couldn't get over how quickly and easily they all turned on me. So I just did my own thing. F**k them."
- blah_shelby
The Inactive Listener
"We're not ex-friends, but I wouldn't consider him the best anymore, even having known him for over 20 years."
"He talks just to talk and will only respond to anything else with 'Yeah' or 'Uh-huh' until he has the chance to talk again. He will hijack conversations entirely, and before I know it, he's talking about himself again."
"Also, he only ever seems to tell stories of our time in high school and college, and only the same four or five over and over."
"At first, I thought it was a social thing, but it happens every time without fail regardless of where we are. It's incredibly frustrating to be talking to a group of people and being interrupted."
- medieval_saucery
There are all kinds of reasons that a friendship might come apart, and these make sense as to why these friendships were not able to lost.
As much as we might love them, sometimes the best thing we can do is to let our best friends go.
Every medical professional has seen their fair share of difficult patients—but some of the most memorable visits involve the moment when it becomes abundantly clear that the person in front of them is totally faking their symptoms. Sometimes it's just for attention…but sometimes, it's way more sinister.