People Explain Which Things The United States Does Better Than Most Countries
Some Americans have been known to wish they lived elsewhere in the world, owing to certain things appearing to be much better handled elsewhere.
Up to and including healthcare, free education, cost of living, or simply the way they make pizza or coffee.
However, sometimes we must stop and remind ourselves that the grass is always greener in someone else's yard.
As there are plenty of people all over the world who wish they were living in the USA, believing that some things are simply done better in America.
---
Redditor KyleB2131 was curious to hear what people thought America does better than anywhere else, leading them to ask:
"What does America do better than most other countries?"
The Versatility Of Corn!

"Turning corn into things that are not corn."- rlemon
"I was going to say cornbread but everyone said rest stops. Have y'all ever had cornbread?"- Admirable-Ad-2554
The Pause That Refreshes

"I love the Interstate Rest Areas on road trips."
"I'm a Canadian from the west coast, and was always VERY impressed with the 24/7 rest areas."
"Clean washrooms, nice grassy areas for dogs, picnic tables, and a lot of times people selling crafts, or offering free coffee!"
"I've only driven through the western states, (WA,OR,CA,NV,UT,AZ) but yeah, those rest areas were always reliable."
"Always well-marked signs when the next one was coming up."
"Just made everything about traveling easier!"
"Thanks neighbors!"- Ubba-Ga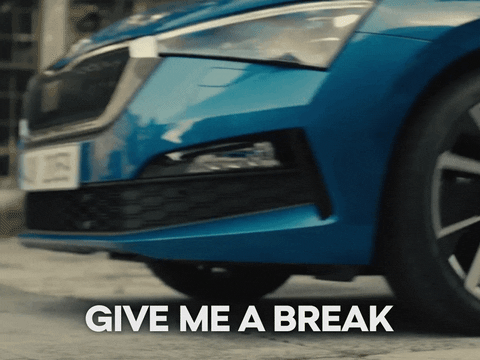 Giphy
America's Music
"Jazz."- PuzzleheadedReveal58
"Jazz, the Blues."- BretonVikander
...But Maybe Not The Airports...

"Aircraft carriers."- TheBladeRoden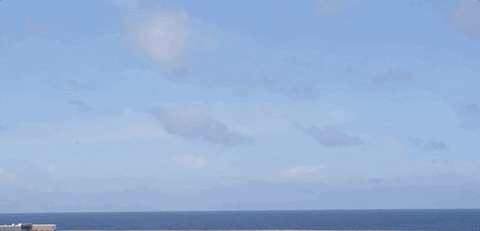 Flying Take Off GIF by U.S. Navy
Giphy
A Breath Of Fresh Air
"National Parks."- Big-Win6220
"Geodiversity."
"We have nearly every biome on Earth available in the lower 48 alone."
"Adding Alaska and Hawaii just completes the set."
"Is there any biome that doesn't exist in The US?"- Ursa_Mid
A Nice Cold Drink
"Make sure there's ice in your beverage."- HegemonHarbinger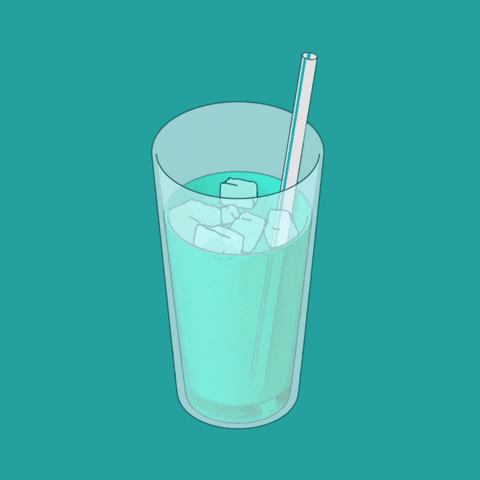 Water Day GIF by ZinZen
Giphy
Very Logical Indeed

"Serious answer? "
"Logistics."
"We're quite a large country and we've gotten very good at moving things around."- weirdoldhobo1978
America is what it is today all owing to the fact that people came here for a better life.
No question, America has its issues, hence why no one mentioned our political system or our electoral process.
But it's the things that are uniquely and unequivocally American which makes people feeling lucky to be living here.
There are situations in life that seem harmless to some but can be considered offensive or upsetting to others. If everyone involved is civil about it, an apology is issued, forgiveness is given and everyone moves on with their lives. Unfortunately, that's not always the case, as sometimes logic goes out the window and someone gets offended by, say, a toddler wearing a NASA shirt because they don't actually work there. This situation, and countless others, were shared on Reddit by people who remain confused to this day with interactions they had where they would gladly apologize if they knew what to apologize for. Be prepared to be baffled and confused while reading the list down below!
We can all agree that, while it's supposed to be fun, navigating the dating scene is hard.
But since the world has never before seen the technological tools it has at its disposal now, never before will we have seen how this technology could impact our relationships.
But it goes much deeper than people sitting in the same room with each other while only engaging with their screens.
Seeming to be getting fed up with the dating scene, Redditor princeflare asked:
"What do you think is the true killer of modern dating?"
No Third Places Left
"A lot of commenters are saying "dating apps" but I think that misses the mark. The true culprit is the loss of community and, as someone else mentioned, the Third Place. We wouldn't need dating apps if people were still able to meet organically as much as we used to."
- RedOliphant
Fear of Being Approached
"A lot of women nowadays freak out if asked out even organically. A friend and I were at the bar a bit before the pandemic and we were having a good time and started talking with a mixed group near us. Eventually, groups merged and we were all having fun."
"We ended up having a lot of conversations with two of the girls in that group. One went to the bathroom and the other right after she left was all like, 'You should totally ask out my friend,' and all that."
"Fast forward through the night, and eventually, we are playing pool, and that girl and I are kinda in the corner by ourselves, so I asked her for her number."
"She just freaked out, like, 'I gotta get out of here' style freakout."
"We hung out for like two hours, laughed together multiple times, we're were in public place near people she knows, we had a small bit of physical contact initiated by her, her friend thought I should ask her out, I didn't do it within earshot of everyone to not put her on the spot, etc. I very much can't imagine a scenario where I could make someone more comfortable beforehand."
"I'm married now to a great woman but when you try off dating apps and it's looking like the stars aligned and you get that response, it's just like, what the h**l is wrong with people."
- ThatOtherOneReddit
"Wow, just when you think the signs couldn't be any clearer, she pulled a complete 180."
"Glad you ended up finding someone good, though."
- SleeplessShinigami
What (True Crime Podcasts) Heck?
"Is it crazy to link the explosion to true crime content and it largely being consumed by women to their fear of an organic dating scene in the last 20 years?"
"I've heard some crazy stats about women EATING up true crime content which can induce paranoia, I listened to that s**t for a summer and couldn't look behind myself at night as a 6'2 male, lol (laughing out loud). Terrible and anxiety-causing stuff."
- Mositesophagus
"Dude, not at all crazy to link it all together. I actually had to have a small intervention with my ex-girlfriend a couple years ago because all she listened to was podcasts about murder... etc. and she was becoming so insecure and anxious, and it absolutely was changing her personality and sense of safety."
"We even had a similar talk about following nothing but Instagram models… things like that will completely warp your view of the world."
- DaUnionBaws
"Not crazy at all. Studies have shown that watching crime dramas, the news, and true crime type stuff can all lead to unrealistic perceptions on how dangerous the world actually is."
- DumatRising
Too Many Options
"The true killer of modern dating is the paradox of choice, where endless options often lead to indecision and commitment issues."
- Isabella_XS
"It's amusingly called a frictionless market. There's no cost in continuing to look for the 'perfect' partner, so people skip over the good matches they could build a happy life with."
"I wanted to add: There seems to be some confusion about what the costs are, and what the side-effects of this scenario are. In a non-frictionless market, there's a cost in time and effort to continue looking."
"For example, if you're looking for a perfect apple, and you can't find it in your store, you drive to store after store. That costs time, gas, etc., costs that you don't have in online dating, because to continue looking is just another swipe on the dating app. So there's no deterrent to continue looking because to continue looking is 'free.'"
"The side-effects are around failure to have successful relationships, emotional costs due to frustrated expectations and relationships."
- CreakyBear
Lack of Shared Experiences
"Call me old-fashioned, but it's the complete lack of mystique, in my opinion. Part of the fun of dating pre-internet was learning about a person and getting to know them through conversation and shared experience."
"We are more connected than ever before but there is a loneliness epidemic happening. It all seems so cheap and seedy nowadays."
- Due-Explanation6717
"I'd add getting to know them by actually talking to them instead of sleuthing around to find stuff about their life."
- Vivid-Ears
"Totally agreed. Shared experiences are such a huge factor, and nobody wants to give anyone time anymore."
- kkc0722
Level Up: Dating Gamification
"The gamification of swiping left or right on hundreds of profiles based off of two-second first impressions, typing one-word messages, and then ghosting them or unmatching because you're bored. Not treating them like actual humans. There's always a new profile to move onto."
"I say this as someone who literally met their current spouse on Tinder, but online dating apps are (for the most part) very demoralizing. I couldn't wait to get off the app and meet up in person to have a real human connection."
- hobbitybobbit
"This really rings true to me. I was already with my husband when dating apps took off. I vividly remember watching some friends check their apps and just saying, 'Nope, nope, ew, doesn't make enough money, too short, nope.' It was all based on their immediate impression of the photo and bio."
"Then they'd start messaging someone and obsessing over exactly what to say, how quickly to reply, what did the other person mean by that. There was so much analysis and decision-making before they ever met someone in person."
"I know several couples who met online and have great relationships, so it can work for some people, but I know many more who have struggled with online dating."
- packofkitens
"I think this is definitely it. My husband and I met on Tinder, but he doesn't even have social media, and I only use it to post big things like our wedding and literally nothing else. So not avidly. Our first date was like five days after we matched and moving off the app to meeting in person definitely changes the dynamic and trust and should be done as soon as possible."
"Social media is a killer of interpersonal connections and has created a shallow society."
- IAmOnTheRunAndGo
Getting Paid to Date... or... Paying... to Date... Wait, What?
"If we consider that modern dating is largely just online dating at this point."
"Then the clearcut killer of modern dating to me is monetization. A decade ago Tinder was AWESOME. It was very easy to match with people, land dates, and participate in hook-up culture if you wanted to. OKCupid was fun and based on personality, lifestyle, and chemistry. Bumble was a decent alternative to Tinder."
"Then they all I think got bought out by one company and all started to care more about profit than purpose."
"Bumble, you get like ten likes a day max. Sometimes five. It's inconsistent."
"Tinder you have a ton of bots and ads and spam accounts. You have to pay money to access the same features that you got for free before."
"OkCupid went away with their great formula and went for a swipe feature instead and now it sucks."
"Hinge could be good but it locks away the most essential, basic filters for finding suitable dates behind a paywall."
- StayWinning100x
Work-Life-Dating Balance
"Work-life balance. People are too tired or too broke to go out and do things. Any spare time and you are just too tired to want to do anything. This is how dating apps took off and led to objectification and judging people in five seconds."
- AShadowinthedark
"Yeah. It's so exhausting to do anything after work. Friday is just recovering Saturday is the day to do everything and Sunday is for preparation for the week. How can you get the time to get to know new people?"
- beholderost
"Oh gosh, I thought I was alone in this! The couple of times I have started seeing someone I end up completely overwhelmed because I never get a day to just do nothing. I'm too tired during the week, so would have to cram seeing family, and friends, and going on a date on a weekend. I feel much more relaxed single."
"I wish I could've met someone in school where it seems like it was much easier to see them during the week."
- OrangeTree81
The Search for Perfection
"The fact that, thanks to a steady diet of social media and brain-dead entertainment, everybody seems to think that they deserve a partner that checks all the items in their cartoonishly unrealistic list of requisites while at the same time they, at their best, would have basically f**k all to offer their fantastical ideal partner in return. And odds are they're not at their best anyway, so they have even less than f**k all to offer."
"And to top it off, everybody seems to think that this imaginary ideal partner should put in all the work and effort in the relationship, including pursuing them before the relationship even starts, while they sit back and do, well, f**k all."
- Tough_Stretch
"'You're not perfect, sport, and let me save you the suspense, this girl you met isn't, either. The question is, whether or not you're perfect for each other...' I think that quote is what people miss."
- Believeland99
The Need to Share
"Social media and dating apps. How on earth is not broadcasting your life a red flag? To me, that is a neon green flag."
"The last place I would look for love is on an app. Maybe I am old-fashioned... the instant filtering is just plain weird."
- sporks_and_forks
Increased Opportunities to Cheat
"I've been cheated on in every relationship I've ever been in because of Instagram and Snapchat, obviously not 'because,' but they make cheating a lot easier and seemingly less 'painful,' which it's not."
"I'm sick and tired of this s**t, man. I just want a loyal woman in my life, I'm tired of being f**king hurt. All my friends have been cheated on at least once, some physically and most on social media. Mine all of the above. So tired of it, for real, man."
"Where the f**k did true, loyal, adorable love go?"
- Critical-Balance2747
Knowing Your Worth
"I would say egos, and people that think they have a high perceived value to the point they feel like others should bend over backwards to be in their presence."
- halle1111
"I've been saying this for years. The phrase 'know your worth' is ingrained into everybody nowadays, but nobody is willing to have a frank conversation with themselves about what they are worth."
- Beneficial-Cucumber
Too Many Main Characters for One Story
"Main Character Syndrome."
- Logical-Wasabi7402
"I came here to say this, you know, one NPC (Non-Player Character) to another."
- Tight-Context9426
One Word: Escapism
"I mean, life in general. But getting more specific, I'd say escapism. Social media, gaming, drugs and alcohol. It's all a way to escape reality and while it feels good in the moment, it takes you away from the process of growing as a person and growing with another person."
"It causes resentment, contempt, f**ks with insecurities, and has shifted the point of partnership from PARTNERSHIP to access. We're all traumatized and we're all running from something."
- ProduceDue7659
We Just Need a Nap
"We're tired, boss. Just plain worn out, burnt out, run down tired. Work-life balance is dead, society is mentally draining, and literally everything worth doing costs money. When the h**l are you supposed to meet that person when you get home from work and immediately go to bed so you can be up at 4:30 A.M. to do it again tomorrow?"
- Nkechinyerembi
"This is everything, buddy. I feel this and I don't see my self getting married and for sure not having kids. I don't want to introduce a new life into a decaying world that refuses to fix its older generations' mistakes. This whole attitude of 'I will be dead before it effects me' f**king sucks."
- pixelsandfilm
It's totally understandable that each generation, with its own priorities and relationship with technology, will see a shift in how their social lives look.
All of that being said, it's still surprising how extensive of a reach technology and social media now have in our dating lives, going from people not really knowing how someone looks until seeing their in-person... to hardly ever have the opportunity to see them in-person anyway.
It's not uncommon for certain products to end up being used for purposes different than their initial intention.
Cotton swabs, or Q-tips, are the prime example, as nearly all who buy them use them to clean earwax from their ears despite the box expressly warning customers not to.
Then there are the products made for specific customers but whose clientele proves to be quite different from their initial target market.
Specifically, things or experiences intended for children but primarily enjoyed by adults, ruining any excitement the young folk may have had about them.
Redditor opposeThem was curious to hear about all the things magic grown-ups stole away from children, leading them to ask:

"What was meant for kids but adult consumers hijacked it and ruined it?"
Who Doesn't Need Something Soft And Cuddly Every Now And Then...

"Squishmallows."
"People trying to resell these literal stuffies 3x the price online."- sighcommagroan
Seems Like They Were Looking For The Wrong Kind Of Bears...
"Build A Bear."
"As a former employee I don't care if you came in and bought some stuff animals."
"Hell, there's some cool ones like Pokémon."
"HOWEVER, just cuz I worked there doesn't mean I have a whole collection myself and watch every show and movie that's partnered with the company."

"Yes I was an adult man working at a stuffed animal store."
"Yes I bought a couple Pokémon for myself."
"'No I don't wanna hear another grown man passionately talk to me about My Little Pony and PLEASE I DON'T WANT TO SEE A CUTIE MARK TATTOO YOU HAVE ON YOUR A** CHEEK EVEN IF THERE'S NO KIDS IN THE STORE CURRENTLY."- That_Guy_Pen
Fun Can't Be Forced
"After school hobbies!"

"Around the age of 47, I decided to pick up guitar again."
"So I went to a local school and enrolled as an adult."
"I would see parents harassing their kids and berating them for not being better."
"I think the majority of them have lost the idea that extracurricular activities are too help your child out of their shell and also to have fun."
"Not to make them a professional of any sort or the best of the best of the best."- BisquickNinja
I Mean, They Are Pretty Cute
"Minions."- aprairiehocompanion
"I remain baffled as to how and why minions, of all things, became the thing of choice for unfunny boomer memes."- moonbunnychan
Collect Them All... To Sell Them Later...

"Every card hobby."
"It's literally just about prices now."- lol022
"Pokémon Cards."
"Scalpers were so down horrendous they were raiding McDonald's during the pandemic."- Sol-Blackguy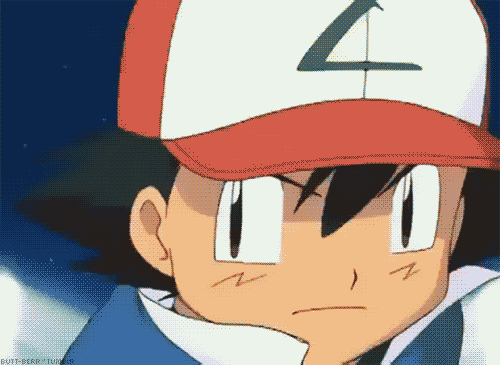 ash ketchum pokemon GIF
Giphy
Silly Rabbit...

"Trix."- Dont-ask-me-ever
"When I was a kid I felt so bad for that rabbit."
"I still don't understand the idea behind that marketing campaign."
"Was it- being greedy and mean is hilarious."
"Buy our cereal?
"Just give the bunny some cereal you sadistic little sh*ts."
"They ran an ad for a little while that was a campaign that allowed you to vote on whether or not the rabbit would get some Trix."
"I think you had to mail in a box top with your vote or something."
"I voted 'share' with all of my sensitive little heart."
"'Greed' won by a landslide."
"That's when I first became disillusioned with voting and people in general."- Iamtevya
You Can Keep The House, But You Can't Take My Babies...
"Beanie Baby collectors."- bigredthesnorer
" [A] photo of a divorcing couple dividing their beanie baby collection in court always makes me laugh."
"So ridiculous that people thought they were like stocks."- Delores_Herbig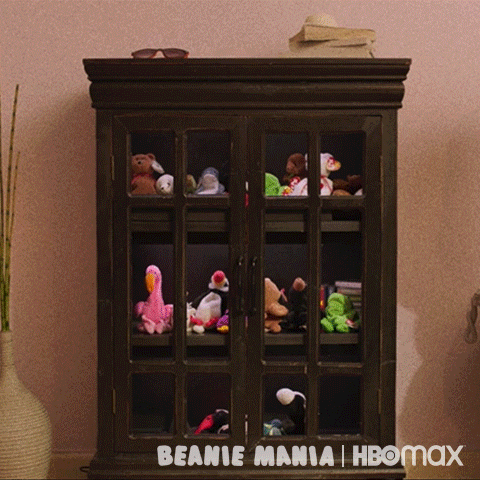 Beanie Babies GIF by HBO Max
Giphy
Influencer Culture...

"Childhood."
"Parents who film their kid's lives for likes and subs are sh*tty."- da_predditor
The Edward Vs. Jacob Fued Will Never End...
"YA books."
"I'm an adult that reads them."
"But the characters are TEENAGERS."
"People get upset that teenagers act like teenagers, in books targeted at... you guessed it, teenagers."- PumpkinPieIsGreat
So Much For Love Of The Game...
"Youth sports."
"When I was a kid 30 years ago, you'd have a practice or 2 a week plus a game on Saturday."
"Then if you loved sports, you'd get together with buddies in your ample free time and mess around playing super fun pick up games."
"Now, many kids are having full weekend tournaments like every weekend."
"And tons of practices.'
"They rarely have the free time to just play with their friends for the fun of it."
'Sure they are better athletes than we were, but are they better off?"- omgphilgalfond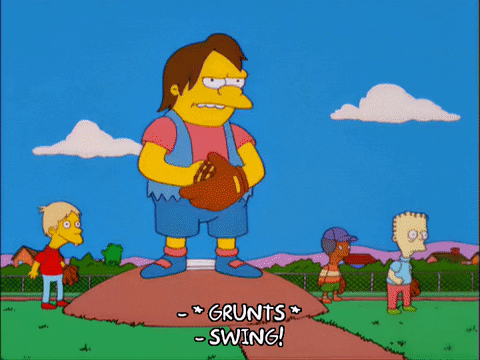 homer simpson pitcher GIF
Giphy
Can You Say "Re-Sale?"...
"Pretty much any kids' toy."
"The scalpers are working harder than ever to f*ck it up."
"Video games?'
"Check."
"Pokémon/whatever is popular cards?"
"Check."
"Lego sets?"
"Check as f*ck."
"Fuzzy egg furby like critters?"
"Check check."
"If scalpers can leech money out of people with it, they'll do it."- chris14020
Car Salespeople Can Be Ruthless...

"Hot wheels."- Snow-Dog2121
"Worst memory I have of comic con."
"An exhibitor gave a kid what must've been an exclusive at their booth."
"Grown men rushing and crowding the kid pressuring him to sell his toy."
"His parents moved him away promptly but I imagine he was shaken up by the experience."
"Went from a cool moment of unexpectedly getting a toy to grown weirdos getting in his face."- Dwike2
Where To Even Begin?
"Harry Potter vibrating broomstick."- PursuitTravel
"I have one found at Goodwill about 11 years ago."
"I'm a big HP fan, and I was excited to buy it."
'I realized it turned on, and I was hoping for cool sound effects, I was disappointed it only vibrated."
"I remember looking it up online just to check out info on it and found out why it was discontinued shortly after its release, thought never occurred to me until then."- Necranissa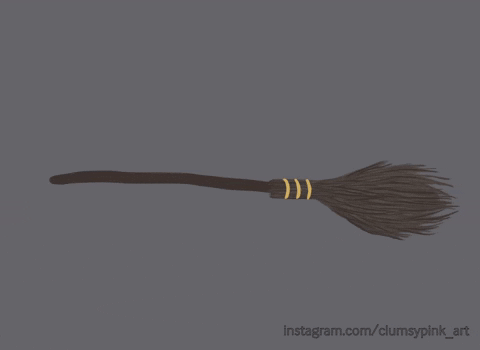 Harry Potter Halloween GIF
Giphy
One has to wonder how the manufacturers or marketing departments feel about these alternative uses?
Sadly, one can only guess that as long as they are turning a profit, they couldn't care less...
The stupidity and ignorance of some people can be flat-out flabbergasting. Do they live under a rock? Were they dropped on their head as a child? You'll be asking these same questions after you read these stories. These are more than simple "push on the pull door" moments, as Redditors in the service industry tell stories of clueless customers who left them puzzled, perplexed and perturbed.