People Share Which Things Come Best In Small Packages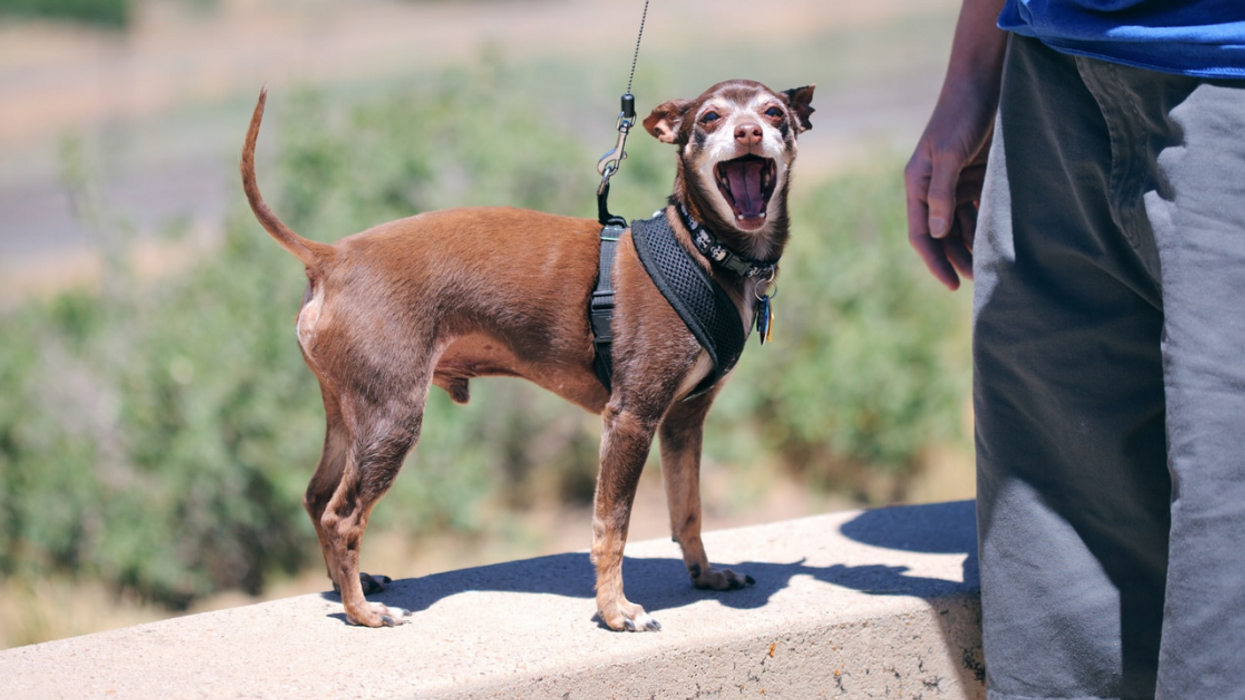 Sharon McCutcheon/Unsplash
They say good things come in small packages—as a lifelong member of the "Never hit 5 feet tall" club it's a phrase I've had thrown at me often.
It's right up there with "small but mighty" and "people mcnugget."
It's popular because there's a fair bit of truth to it, though.
When it comes to some things, smaller is just flat out better.
---
Reddit user RasheenHyuga asked:
"What's something that's better when it's smaller?"
We expected—and skipped over—the talk about butt stuff. Nobody is here to shame the size queens.
We did not, unfortunately, expect nor skip over the stuff about spiders.
We had to read it, so now you do too.
Differing Dad Approaches
"Pills/capsules shaped medicines."
"I have this difficulties swallowing hard capsules/tablets, if I'm aware."
"My dad used to hide them into fruits so I was not too anxious about it and not too bitter if I had to chew them."
-laffinator
"As a child, my father said that I'd need to learn how to dry-swallow pills in case there's a world war & clean water is rationed."
- jesusbabygirl·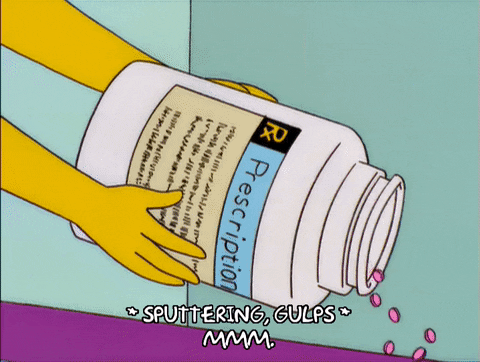 Giphy
Tiny Pets
"Kittens and puppies. They're so cute when they're tiny and I just wanna pick them up and hug them all!"
-bobcatnat123
"Kittens, because when they grow up, they become bitches."
- MrFroggys
"I'm gonna get hate but dogs."
"I really like little dogs because they're like little wolves...but not! They're pocket companions and, if trained properly, can be well behaved and loving!"
"Yeah, having a large dog that can do stuff is awesome - but having a mini wolf you can shove in your back pack and take wherever is even cooler in my opinion. You'll never be alone because they're portable!"
"On a subway? Pocket dog."
"In a store? Pocket dog."
"Riding a bike? Pocket dog."
- CosmosFactor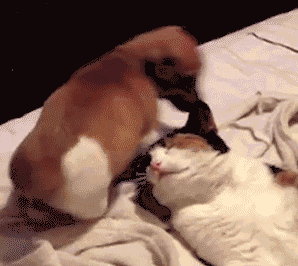 Giphy
Uno!
"The amount of Uno cards you're holding"
-saikopasu_neko28
"I wouldn't mind a few more if they are all wild cards"
--nogoodusernames0_0
"Especially if it's a plus 4 or plus 2!"
- Thecrazytrainexpress
"The amount of Uno cards you're holding - while also remembering to say Uno on the last card. Learn from my mistakes..."
- poopellar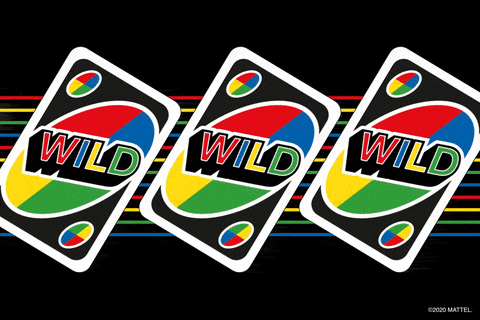 Giphy
Bills, Bills, Bills
"Bills."
-Resistycometostrike
"A duck would disagree with you."
-smnow
"Hospital bills in the USA is the obvious answer."
- No_Comedian_9677
"With the hospital bills in the US right now, I totally agree."
"I got some old painkillers, tweezers, hydrogen peroxide, liquor, gauze & duct tape. I'll be fine."
- bleezzzy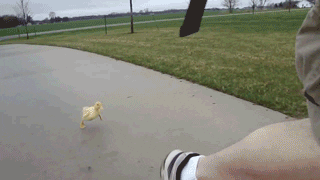 Giphy
The Small C
"Cancer."
"It's never good, but it's better if it's smaller. I had a low grade Glioma (pre-cancer, caught it early) scraped/removed out of my skull, hell ya!"
"Statistically 60% of people don't know they have one until they have the first seizure. That's what happened to me but I had other symptoms like light sensitivity, vision rainbows, exhaustion, insomnia, etc."
"I work on a computer everyday and I happen to have light sensitive eyes. One day I had a seizure."
"Lots of tests, MRIS, cat scans, pet scan, brain scans. They found a mass of brain that was explained as a "black mold" of brain matter."
"Surgeon suggested removing it sooner rather than watching it slowly grow over time."
- TastelessDonut
"My cancer was caught on a mammogram when it was too small for even my doctors to feel, and it was right under my skin."
- notthesedays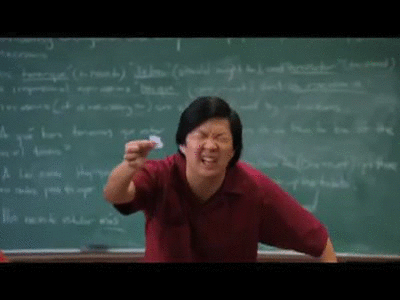 Giphy
No Good Stones
"Kidney stones."
"I've never had one, just figured bigger object through peepee = more pain."
-Manekosan
"Fun fact I learned from experience: smaller kidney stones are way easier to pass, but the pain of them getting to that point can be far more severe because they're more likely to be jagged in structure."
"Suffice to say I agree with this one, but only just barely cause nonexistent is the best size for a kidney stone. That sh*t hurts. lmao"
-eltanin_rastaban
"Aaahh, human pearls."
- KrAzY_TsEnG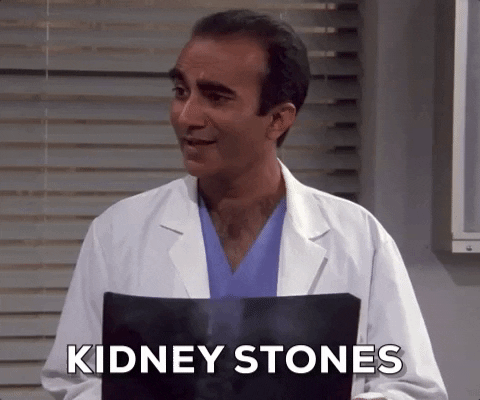 Giphy
Speaking Truths Over Here
"Potato wedges are crispier and have an overall better taste when they're smaller."
-CLTalbot
"First answer I have read that isn't just making a bad thing smaller but rather is increasing how good something is"
-MrGoogabonomon
"Yes. See? A real answer. Something I can apply to my life. Unlike philosophical moral truths and magic shrinking debt."
- CombustibleA1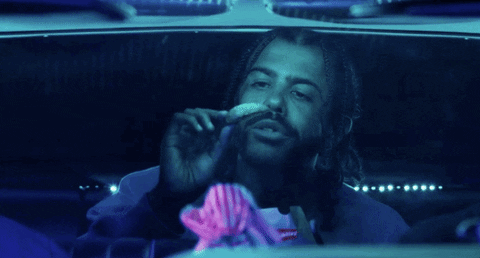 Giphy
Literal Small Packages
"I'm a postal worker - packages. If it fits in your box, fuck yeah. Time saved."
-BeechCow
"I replaced my street side mailbox a few years ago. No real need to but I put in a much larger box."
"My postman stopped one day and thanked me for doing it."
-richg0404
"F*ck yeah, I love it when my postal worker fits their package in my box."
- Kerrigore
"That reminds me of a jazz song called 'I'm Your Mailman' "
"It's about postal workers and yes, there's LOTS of innuendo."
- BeechCow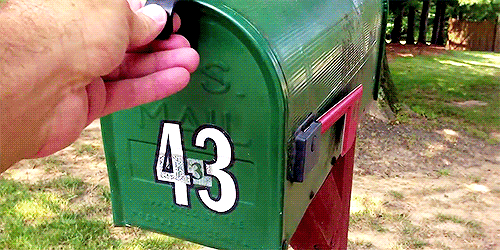 Giphy
Yummy
"M&Ms"
"Mini m&ms are so much better in my opinion."
-ArkhamBookworm
"Damn I used to live mini M&Ms but they stopped selling them in my country."
"The tube they used to come in now comes with the regular size m&ms, which makes no sense cause you barely get any. What the hell is up with that?"
- crnhs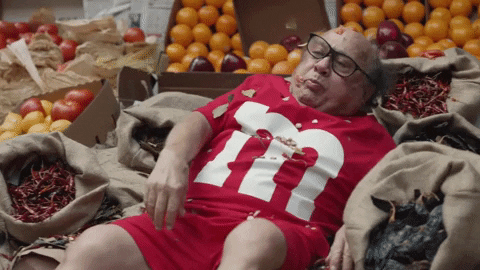 Giphy
No Anus
"Spiders and all arthropods"
-Background_Egg1364
"Are you sure? Demodex is a genus of tiny mites that live in or near hair follicles of mammals."
"Around 65 species of Demodex are known. Two species live on humans: Demodex folliculorum and Demodex brevis, both frequently referred to as eyelash mites, alternatively face mites or skin mites."
"They have no anus so they just live in your eyelash follicles until their own sh*t makes their exoskeleton burst and they die."
"You probably have some living on you right now, they're just too small for you to see."

-doublestitch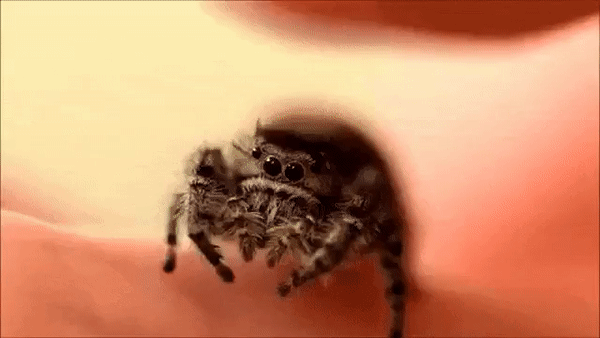 Giphy
OK, you know ... we were all good until the poopsploding mites that live on your eyelids.
Somebody always has to make it weird on Reddit.
I'm starting to wonder if it's a secret by-law or something.
Want to "know" more?
Sign up for the Knowable newsletter here.

Never miss another big, odd, funny or heartbreaking moment again.
Reddit user nekorei2023 asked: 'What did the person do/say that made you go "what the f**k is wrong with you?"'
We all have that moment where someone we know says something so completely absurd, the only response we think of is 'WTF is wrong with you?'
Sometimes, it's something woefully inaccurate that you can't wrap your head around the fact that someone believes that.
Othertimes, it's something completely offensive and you regret your association with that person.
My college roommate was a girl I knew from my high school. I didn't know her too well, but we had some big things in common, so I figured it'd be fun to live with her.
This girl was half-Korean and talked a lot about racist people. At first, I let her rant, figuring maybe she or someone in her family faced some racism. I faced some myself, and I agreed with most of the things she said about racists. Eventually, however, I realized she was equating the word 'racist' with the word 'white.'
I spoke to her once, telling her she can't use 'racist' and 'white' interchangeably. She agreed to stop doing that, but within a few days, she started doing it again. She was a very bright girl, so I was a little concerned about this, especially since her own dad was white and was possibly the nicest man in the world. Not to mention, this made her and her siblings half-white too. Did that mean they were all half-racist?
I stuck by her for a while, but when she started saying things about what she wanted to do to racist people (once again using the word 'white' instead of 'racist'), I realized I couldn't be around her anymore. She couldn't talk about anything else after a while, and every time she spoke, I wanted to say, 'WTF is wrong with you?'
We did not room together the next year.
Redditors have stories similar to mine (and some even crazier), and they are eager to share.
It all started when a Redditorasked:
"What did the person do/say that made you go "what the f**k is wrong with you?"
How To End A Friendship
"In college I used to kill time between classes hanging out with a guy who was from the same redneck county as myself. We didn't really have much else in common, but he was nice enough and seemed eager to socialize so I figured why not. I wasn't overly social myself and didn't know a whole lot of people."
"One day we decided to go somewhere off-campus, and he drove us. While driving, on an interstate mind you, he proceeds to show me his handgun that he kept in his truck - not in a menacing way, but in a "Ain't that cool?" way."
"I was not immediately frightened, but I respect firearms enough to recognize we are going like 60-70mph on an interstate in daylight, and nothing good can happen in this scenario. I calmly asked him to put it away because I was not comfortable in this situation at all. He then tells me "Oh it's not loaded" and presses the gun to his head before pulling the trigger."
"Thank f**k he was right, but still it was a wild and frightening display of reckless disregard for his own life and mine for that matter in the event that he'd accidentally killed himself while driving us. I didn't hang out with him much after that, certainly didn't get in a car with him."
– omjf23
""It's not loaded" famous last words of many an idiot."
– GloInTheDarkUnicorn
The Worst Kind Of People
"When my dad was in the nursing home, they weren't running certain expenses, like ambulance rides, through his insurance. When I took over his financials, he was tens of thousands in medical debt that shouldn't have ever been charged to him in the first place. He was in numerous collections, and his credit score was tanked."
"When I complained to the nursing home director, he said, "Well, it's not like he's going to be buying a house or a car!" Then he laughed."
"My dad was paralyzed from the waist down and needed lifelong care, so he was never going to leave the nursing home. Even though he was technically correct, I gave him the "WTF is wrong with you look." Then I complained to HIS boss and he got canned a couple a weeks later. My dad's insurance was fixed pretty quick, too."
– MNWNM
""Sorry, what was funny about that? Could you please explain.""
– v3n0mat3
...Seriously?
"MIL told my wife she should divorce me bc I googled whether a lasagna should be covered with foil while cooking."
– Struggle-Silent
"This is my first laugh of the thread lmao wtf."
– koreantrvp
"It actually ruined this entire trip. It was at my BIL's wedding, which was only close family (siblings + parents) and they had the caterer make a lasagna for an evening dinner."
"Father of the bride was gonna pop it in the oven and asked if it should be covered. I googled lasagna cooking instructions and said yes it should be covered and cooked at this temp. MIL said absolutely not!"
"Me and the father of the bride kinda gave each other a look and he covered it. MIL was furious and texted my wife that I was an a hole and she should divorce me before we had kids."
– Struggle-Silent
Hostile Work Environment
"Boss at old job told the team we needed to 'get used to a healthy level of conflict, fear and anxiety in the workplace.' I dipped so fast after that."
– Prestigious-Energy69
"Similarly, a boss told me that I owed him my loyalty because he was paying me."

– Kylearean
How To End A Relationship
"A girl I was with while we were still together just looked at me while I was driving to her house and said." You know I would get over you faster than you'd get over me" I was like …… Tf did you just say?"
– omega91301
"Huh. And just like that I'm over you."
– Pineapple_Spenstar
"Honestly, that would absolutely do it for me. When I was younger, I would be stupid and hurt and argue. I'm past 50 and I got no time for that nonsense."
– Terpsichorean_Wombat
There Are Other Ways To Stave Off Boredom
"I was DD for some buddies who wanted to go to a particular dance club in Baltimore. They're all hammered, it's too loud and we've been there for several hours. Casually an older woman next to me chats me up and notices my eyes are nearly crossing from boredom. I explained what I was doing there and casually (stupidly) mentioned I'm a bit bored. This psycho BITES ME on the chest! Afterward says "Well ya ain't bored now, are ya??""
– Mike7676
"Well, were you bored after that?"

– DontWannaSayMyName
"I must say, I was not!"
– Mike7676
That Goes Both Ways!
"I'm a man who works with kids, and when I started this job, I was talking to one of my old coworkers about how every once in a while I'll get weird looks for being a man working with kids and my coworker said I deserved it because some men can't be trusted with kids. I was shocked and she went on to say that I did it to myself and deserve to be questioned about it. I immediately stopped talking to her."
– Dolhedew
"What? What in the actual f**k? Doesn't she know there are women who can't be trusted with kids?"
– Anonymoosehead123
That Escalated Quickly
"The lady that accused my kids of cutting the line. (They hadn't, I was watching). When I went to ask her what was wrong, she told me to go back to my own country with that sh*t. (I was born in Massachusetts.)"
"The line was to pet dogs at a Renaissance Fair."
– pasafa
Everything All At Once
"While alone with a coworker, he told me that "women in the work place will lead to the decay of the fabric of society" to me. A woman. He also asked me out, got an attitude when I didn't say yes and continues to walk around with huge incel energy. He always complains that he has no one to go home to yet refuses to look at himself as a possible reason."
– Nopeferatu31
"Sounds like they should learn something from the phrase, "if you meet one a**hole, they're the a**hole. If everyone you meet is an a**hole, you're the a**hole.""
– tmpope123
Ouch!
"I told a coworker my wife had died."
"Her response: "You're one of those bald middle aged guys with a dead wife.""
"Me: "Yeah.""
– WalrusCello
"I want to think this was a wholesome thought that came out wrong. An awkward attempt at dark humor."
– ThisUsernameIsTook
*Cringing*
"Had an otherwise normal co-worker who was completely convinced windmills will cause the earth to stop spinning."
– Shadowmant
"WINDMILLS DO NOT WORK THAT WAY! GOOD NIGHT!"
– Torvaun
These are all crazy 'WTF is wrong with you' stories, but that last one blew my mind in 'how is it possible people think that could be true' sort of way!
One of the possible wonders of adulthood is home ownership. But homes come with so many things that can break.
And the last thing you want is a nonfunctioning furnace when temperatures dip below zero or no water when you're covered in dirt and grime.
That's what routine maintenance is for—to make sure things work when you need them.
Reddit user drop_user_table asked:
"What is a home maintenance task most homeowners are probably not doing but should?"
Dryer Vents
"You know the exhaust from your dryer that vents outside."
"Pull the vent off, take a dry vac and vacuum the lint out of there."
"You'll be surprised."
~ wm313
"Cuts down on dryer fires."
"There are a shocking number of dryer fires!"
~ AgedAccountant
There are TikTok and YouTube channels of just people cleaning dryer vents and dryer hoses.
Carbon Monoxide Detector
"Not sure I'd call it 'maintenance' but installing a carbon monoxide detector is a good idea."
"You can get ones that just sit on a shelf somewhere."
~ jayhitter
"A $20 carbon monoxide detector saved my life. We put them in when we moved in, the previous owners didn't have any."
"A year later it went off, hot water tank malfunctioned and dumped gas into the basement. The firefighters confirmed the levels in the house would have killed us."
"It's surprising how quick the gas can get through your house. A family of 6 lived there before us."
~ _northernlights
Smoke detectors have become common in homes, but carbon monoxide awareness isn't quite there yet.
Baseboards
"I worked with a lady who once told me (when I asked if she had plans for the weekend), 'Well, it is the first of the month, so it is time to wash the baseboards'."
"In my house, they only get washed if something spills in them, we are painting, or we are getting ready to sell the house."
~ TroubledWaterBridge
Washing baseboards monthly might be excessive, but you should dust, mop or vacuum them when you do the rest of the room to keep dust and allergens down.
Water Valve
"Turn the main valve for your water off and on once or twice a year."
"If you do not, eventually it will corrode and stick and when you have a major leak you will not be able to shut the water off."
~ spider0804
"Only do this with hardware stores open in the event it actually is defective and in need of replacement because consequences."
~ stuffedbipolarbear
Locate your main water shut-off BEFORE you need it in an emergency situation. This can be especially useful during cold weather since in-home plumbing can freeze.
Roof Vents
"Caulking around your roof vents every 3-5 years. That stuff deteriorates and it WILL leak."
"I can't count the number of homes I've seen with interior water damage as a result of deteriorated sealant around the roof vents."
~ mrclean18
How to create a watertight seal around a vent pipe.
Gutter Clogs
"Cleaning the gutters."
~ CheezeMaGeeze69
"My husband goes up with a leaf blower and blows them all out. So much easier, but much, much messier."
~ Discopants13
Leaf blowers make the job quick and easy.
Working Fire Extinguisher
"Having FIRE EXTINGUISHERS on hand and turning them upside down to prevent settling."
~ CochinealPink
"Minimum once a year. My company does fire extinguisher inspections."
"An annual inspection for a fire extinguisher is turning it upside down for a few seconds and then removing the hose and checking for obstructions/debris."
~ SgtGo
Routine inspections of your fire extinguisher will ensure it works when you need it.
Dishwasher Filter
"Clean out the filters/traps in your dishwasher."
~ comfortableydumb
"This is one I truly didn't know. First time homeowner and didn't know about that until about 3 years into owning the house."
"Apparently the previous owner didn't know anything about it so that first cleaning was a doozy."
~ Deltas111213
Cleaning your dishwasher improves efficiency.
Hot Water On Tap
"Drain hot water tank and check anode rods if you've got an electric unit."
~ 0net
"We replaced a rod a couple of years ago. That thing was scary looking!"
"The couple we bought our house from apparently did no routine maintenance, so we've had to do almost everything listed in this post."
~ evileen99
Replacing a water heater anode rod extends the life of the tank.
There are a lot of things to add to the to-do list here.
Is there anything else you'd add?
Most restaurant menus have caught up with the times to offer plenty of options to patrons with various dietary restrictions.
Vegan dishes tend to be a top priority, with gluten-free options being a close second.
Thanks to these options, groups of family and friends can dine together and not be limited by restaurant choices.
But when there's a sudden break in routine on the next outing, it can be jarring when the vegan in your group suddenly orders prime rib or a juicy burger that is not a plant-based patty.
What the whaaat?

Curious to hear from those who did a dietary 180 after routinely nourishing themselves with food grown from the earth's soil, Capital_Brain2676 asked:

"Vegans that started eating meat again, what happened?"
Some people were told what's good for them.
Point Made
"I know someone who was a vegetarian for 13 years simply because someone told them they couldn't do it. I guess he figured 13 years was enough to prove a point and went back to eating meat after."
– ottersandgoats
"I feel like 2-3 years would be enough though??"
– WebBorn2622

On A Dare
"I knew a girl in college who did that. She was dared in middle school to become a vegetarian and... she just stuck with it. More power to them."
– ComplexWest8790

Some people were left with no choice but to ditch veganism.
Thanks, Mickey Ds

"Got cancer. Ate whatever my body would take without throwing up and that just happened to be chicken nuggets."
– BratS94

When Choices Are Limited
"Homeless and pregnant = eat what I was given."
– anon
"I've always wondered this actually. If a homeless vegan eats what they're given. I've given homeless people subs in the past because of veggies, protein, and carbs (all necessary things) and wondered if they would eat it if they're vegan. I'm sorry you've been on that road. I hope things are better for you now."
– Saltwater_Heart

The Saying Goes
"There is a reason for the saying 'beggars can't be choosers,' you give what you can/have and you can't always accommodate the person you are giving it to, don't think too hard about it. Also, hope OP is doing better."
– Reikotsu

Certain medical conditions prevented these Redditors from sticking to their restrictive diets.
Cooking For Two
"I still eat mostly vegetarian food and have done all my life. However my husband was diagnosed with ulcerative colitis and coeliac which means that a high fibre/lower iron diet is not an option and a lot of the substitutes aren't gluten free. More often than not when he has meat I'll leave it or have the veggie equivalent but there are just not enough hours in the day to make 2 separate lasagnes and sauce etc."
– Chanel-Chic

Troublesome Ailment

"As someone who has UC, that's very cool of you to cook a more UC friendly diet. I dated a woman for 6 months who was a pescatarian. Every time I cooked, it was something we both liked and could eat. Every time she cooked, she focused on what she wanted and it didn't seem to matter whether I could eat it or not. She was nuero divergent and had it in her head that veggies = good regardless of what it did to my insides. For anyone who doesn't know, UC is inflammation due to my immune system attacking the lining of my colon. So it's inflamed (unless you're in remission, which a fair amount of people aren't). Large amounts of fiber makes the food sit there longer and get more packed, which hurts like all hell being tight up against inflamed tissue. And certain ones create gas of an unimaginable magnitude and strength."
"Anyway, a fair amount of the time, I had to order delivery or takeout because otherwise, I would have been farting or sh*tting my brains out overnight. So I appreciate what you've done like you wouldn't believe."
– Wishilikedhugs
Bye Bye Veggies
"My gastroparesis diet led me off my vegan diet as well. I can't handle legumes, leafy greens, and most vegetables. Hard to be a healthy vegan without any of those."
– Jefauver

When Vegan Ingredients Turn On You
"Yup. Crohn's Disease ended my 17 year vegetarian stretch. I'm in remission now and don't eat red meat but I am sensitive to several vegan friendly ingredients like garlic, onions, cauliflower family and now I can avoid them without starving."
–friscodayone
Cooking For A Full House

"Back when COVID had everyone in lockedown, myself and my roommate's family would take turns cooking dinner and it was fine. Then my roommate went on the NOOM diet, her daughter was diagnosed with GERD and couldn't have anything acidic, and her husband was diagnosed with celiac. Oh, and another family member disliked potatoes. I finally had to bow out. It was way too much of a pain in the @ss to cook a meal that met all of those restrictions."
– panda388

Sometimes, you just gotta have meat.
Costco Chicken
"Not my story, but a good friend of mine was vegetarian, very nearly vegan for over 10 years. One day she was in Costco and walked past the rotisserie chickens. Without thinking she put it in her cart. When she got home she stood over the sink and ate it with her bare hands. She had no idea what came over her. Her telling me this story is still one of the funniest things I've ever heard. She is still very plant forward in her eating, but she won't hesitate to order a burger or a steak when she wants it now."
– NotAlwaysGifs

Ravenous
"I went on a weekend backpacking trip with a girl who had been religiously vegan for a few years. It was a pretty physically intense trip, and the last day heading back was in pouring rain the whole way, so by the time we got back to our car, we were absolutely exhausted, filthy, and starving."
"There was only one restaurant anywhere nearby, one of those highway diners. We get there and I notice she's got this kind of crazy look in her eyes. I ask if she's okay, and she just says 'I need a steak.' I laugh, but she goes 'I'm serious. I can't help it. I need a big greasy piece of meat right now or I'm going to die.""
"Sure enough, she orders the biggest steak on the menu, and wolfs it down in minutes, and the crazed look goes away. After that, she went right back to being vegan like nothing had happened. The look in her eyes was a little scary to be honest."
– AxelShoes

Unless it's a matter of life or death, there's no way I can survive being a vegan.
I don't have a strong enough will power to avoid eating meat.
So if that day ever comes when I'm forced to make a major change in my diet that won't include red meat and you're around me all the time, apologies in advance for my perpetual state of being hangry.

When getting together for dinner with friends, there isn't a more convenient, economical, or (hopefully) fun way to do it than having a potluck.
That way, one person isn't responsible for cooking everything, not to mention cleaning all the dishes afterward.
And everyone can contribute something they love, be it handmade or store-bought.
Of course, the ongoing risk with potluck meals is that one dish proves to be much less popular than others, possibly even going completely untouched all night. Perhaps the only thing worse than a dish going completely untouched is only one person touching it and then warning others to avoid it.
Redditor aquamarinetangerines was eager to hear about the most disgusting dishes people have ever seen or tasted at a potluck, leading them to ask:

"What's the grossest thing you've ever seen someone bring to a potluck?"
Disgusting AND Lazy...
"Has a guy bring in his 'specialty corn'."
"It was legit canned corn in a crockpot with spices."
"Thing is, he tells us 'ya, my wife took it to her pot luck on Tuesday, they didn't eat it so I saved it on low in the crockpot and brought it here'."
"It was Friday."
"Corn was brown."
"Nobody ate it."
"He kept eating it saying it was so good."
"The following Monday his new name at work was Corn Cob Rob."- ComparisonHonest
"She opened a can of tiny shrimp and poured it out, liquid and all, on top of a block of cream cheese."
"That was it. I guess we were supposed to eat it with crackers."- cherrybounce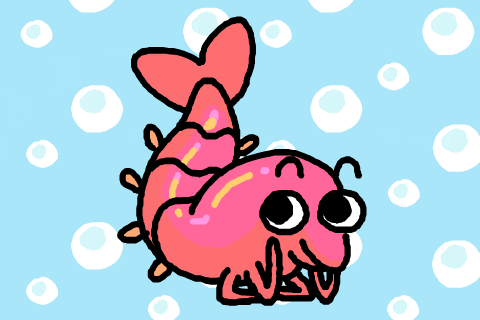 Happy Fun GIF by Chopt Creative Salad Co.
Giphy
Check The Dates...
"My grandmother-in-law."
"Everything she brings."
"The first time was stale cake in a bowl of syrup(?)."
"It was both cake and soup, while also being neither."
"She has meat in her deep freezer older than some of her grandchildren."
"She's a depression-era cook, so expiration dates don't apply to medicine, cupboards, or freezers."
"Once she tried to give my daughter (2yo at the time), cough medicine that expire 9 years before she was even born."- dirtandstarsinmyeyes
"We had a potluck today and someone brought some Doritos."
"People started eating them and complaining that they tasted like dirt."
"We looked at the bag and it had a promo for 'Mockingjay part 1'."
"The chips expired in 2014!"
"This was a mixed department pot luck and we haven't found the person that brought the 9 year old chips."- Chicken_Scented_Fart
Beef In Place Of Walnuts? Makes Perfect Sense...
"Someone made brownies with ground meat in them to a church potluck."
"My vegetarian friend discovered this when she bit into one."
"She was more confused and horrified about their existence than she was upset about eating meat-."
"It was the concept of this abomination itself that was disturbing and baffling."
"I thought she had to be wrong."
"'You haven't had ground beef in years, you don't know what it tastes like anymore, it's probably something else'."
"I tried them."
"It was beef."
"I was disgusted and really, really, really confused."
"Years later, I found out that apparently this was a thing."
"Someone came up with this-- putting beef in brownies-- as a substitute for walnuts for people with nut allergies."
"While this explains it a little, in theory, I'm still confused about why someone would assume that people who can't eat walnuts would prefer to eat ground beef brownies over just regular nut-free brownies."
"My sister reminded me that she was also there for this and she had tried the brownies first, and that they were actually the reason she stopped wanting to come to church."
"'I started doubting the entire establishment', she says."- Unfey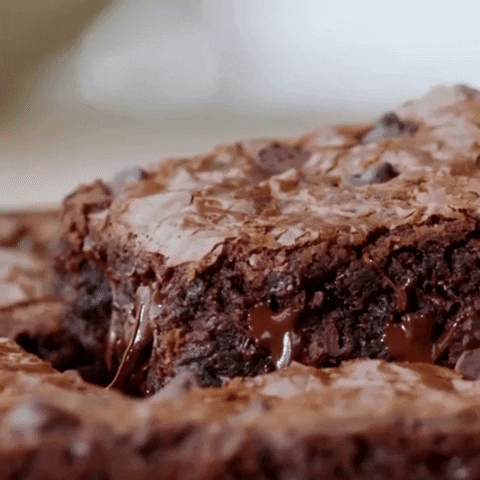 Hungry Pizza GIF by Papa Johns
Giphy
Honest Mistake? Or Adventurous Experiment?

"Someone brought Deviled eggs and instead of sprinkling paprika on them they used cinnamon."- TinyWifeKiki
Veering From The Recipe Doesn't Always Pay Off...

"'Homemade fried chicken'."
"Which translated to 'chicken that I covered in pancake batter and breadcrumbs and dropped into a frypan until the outside looked cooked'."
"It wasn't even seasoned."- Tying_pyrope
Not Everyone Likes Things Spicy...

"An apple pie, but they didn't have apple pie spices, like clove, cinnamon, or nutmeg, and said they used taco seasoning by accident and expected people to eat it."

"I, a dumb b*tch who likes to torture themselves tried it, and promptly tossed it into the trash when they looked away."- jirohen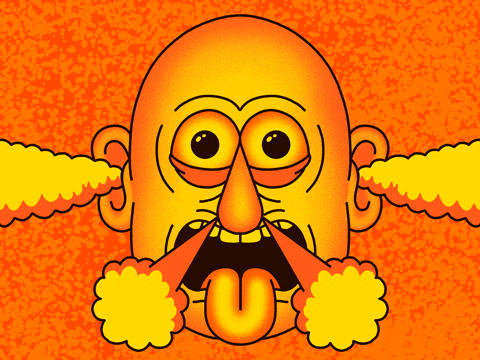 Hot GIF by GIPHY Studios 2018
Giphy
At A Restaurant No Less!
"A Korean-American coworker brought homemade kimchi, but she admittedly didn't know how to make it and just 'winged it'."
"It was fermented wrong and was covered in mold, which she didn't seem to understand was bad."
"The vegetables were basically half liquified and it smelled like dumpster juice."
"The thing is...half of the chefs at work had learned to make kimchi correctly and safely since various different kimchis used to be on the menu before she was hired."
"So we all instantly knew it was wrong and unsafe, but no one wanted to tell her."- No_Pear_2326
Cross Contamination...

"At my previous job, I had a coworker that would frequently cook food because it was his 'passion' and he would bring it in to share with everyone."
"On a few occasions, someone would get ill after, but infrequently enough that people wrote it off as a coincidence."
"This coworker goes out on PTO and asks another coworker to feed his 12 cats while he is gone/scoop the litter boxes."
"Unfortunately, it was discovered the coworker was cooking/serving us food in the same pans he was also sometimes using as litter boxes for his bushel of cats."
"When confronted, he stated he thought this was fine because he washed them after."
"We never ate his food again."- Kitten_spawn
Surprise Ingredients Rarely Pay Off...

"Casserole with a side of roaches."
"Not even kidding."
"They crawled out of the bag she brought her dish in."
"I stopped participating in potlucks after that."- CanUFeelItMrKrabs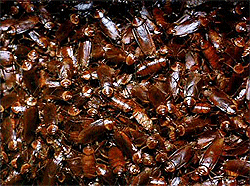 new york cockroach GIF
Giphy
Yesterday's Delicacies/Today's Atrocities...

"Grandma's Jello salad, made with cottage cheese and celery."- GoatEatingTroll
No two people share the same taste in food, hence why we shouldn't always be hurt or offended if our contribution to a potluck doesn't prove popular.
There's also nothing wrong with choosing to pop by a supermarket instead of preparing something yourself.
As a store-bought lasagna will always go over better than homemade kimchi covered with mold or ground beef brownies...